A few weeks ago I packed my bags and took a much needed break and headed to my favourite getaway place – Pune ! Pune is four hours away from Mumbai and the reason I got away was to meet a really good friend, attend a very special birthday party and just relax and unwind. However every time I'm in the city I come in like a hurricane and end up bouncing all over town meeting people and doing things. This trip was no different except that for the first time in I don't know how many years of coming to Pune, I stayed at the beautiful Hyatt Pune and experienced complete bliss!
The hotel  is on Nagar Road adjacent to the Aga Khan Palace and a perfect spot for a quick getaway. I stayed at the hotel for 3 nights which is the longest I'm in Pune. I spent my time wisely, at the pool to laze though it started to rain while I was there so not too much time at the pool, at the restaurants which made me so happy and in my room not wanting to leave at all! The staff at the Hyatt Pune are wonderful! From really attentive servers to friendly chefs that take the time out to chat with you and believe me, it's always a great conversation when you're talking about food. I had a great time at the hotel and these are a few reasons why I'd gladly go back !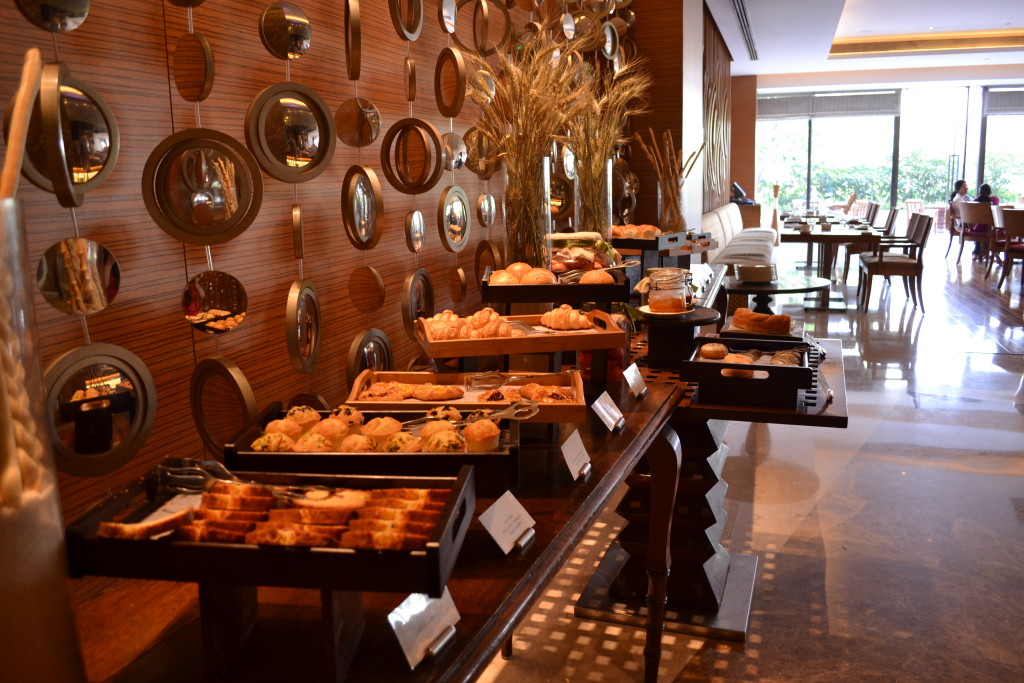 The Spa – to be completely honest I'm a spa junkie. I would get a massage or a quick foot massage or anything at the first chance I got. While it might be percieved as indulgence and yes to a certain extent it is, this is one thing I will gladly indulge in. Firstly, I find a good massage hard to come by, and secondly I find it extremely relaxing. In my opinion it is a sure shot way to relax, unwind and to a certain extent declutter your mind. The Spa services at the Hyatt Pune are lovely but their signature Hyatt Massage is what I went for and came out completely relaxed and happy, all ready to curl back into my bed without a care in the world. The spa is right next to the pool which is lovely and makes you want to just dive in post your treatment.
Bhakarwadi In My Room – let's be honest, the munchies don't just hit at midnight, they happen at the most erratic times and while going out to grab a bite or room service is an effort, Hyatt makes life a little less complicated for the perpetually hungry with adorable little jars stacked with nibbles. Chocolate cookies, nutty cookies and some bhakarwadi which is welcome at anytime.
The Cute Towel Art – I love it when hotels try to please you with the little things even when they don't really have to. Towel art is the perfect way to put a smile on your face everytime you enter your room. While I always decline a turndown service, most hotels tend to do it if you're not in your room. Apart from making the room look and feel more welcoming, these adorable formations with my towels are a welcome surprise.
Lots of Green and Water Elements – the one thing I find very soothing without realising it is greenery. The entire hotel has been designed in such a way that in most corners, open spaces or small patches you'll find plenty of green and small water bodies – a fountain or a pond or even in one of their restaurants a waterfall! I find it's something I don't realise till much later but this greenery adds a certain amount of Zen all around and it makes eating breakfast or lounging by the pool a lot more enjoyable.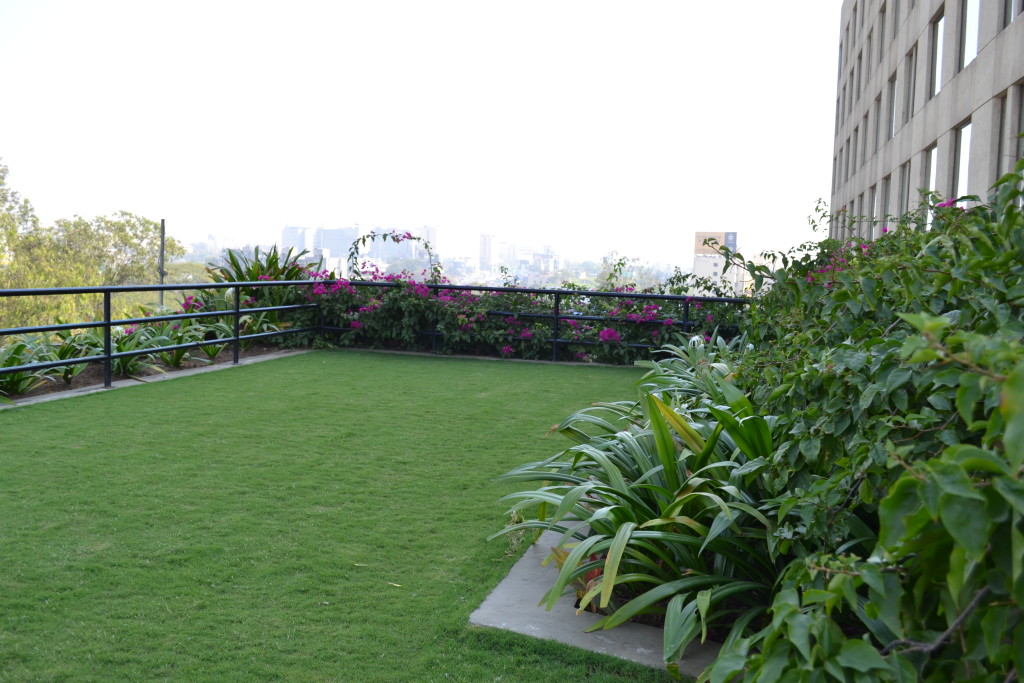 Baan Tao – This might soon become one of my favourite restaurants in the city. I had a superb meal there and have fallen in love with their pork pan fried dimsum. The restaurant focuses on Pan Asian and Oriental cuisine and  can get expensive but then again quality food isn't cheap. I ate a meal on a Thursday night which is reserved for their Asian Street Food Festival which is an all you can eat buffet sort of meal where there are various live counters and the food comes freshly made to your table. Not only is it a great concept but it's also a more economical way to sample the food at the restaurant.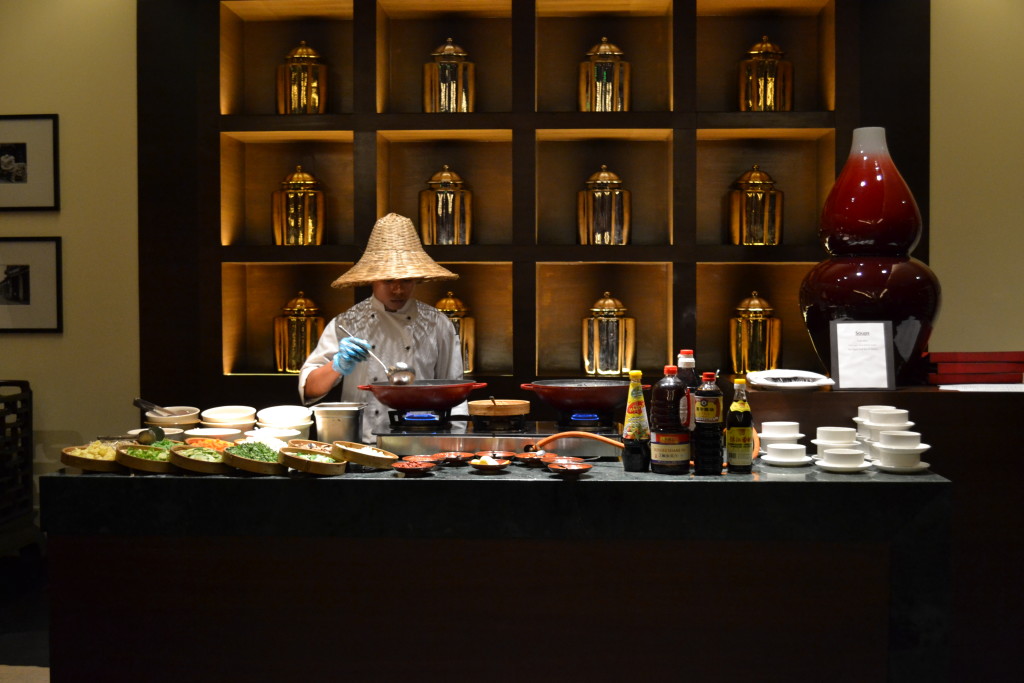 My Room – in the entire hotel my haven of peace was my room. A big comfy bed that I just sank into, a bathroom with my beloved bathtub that sadly I had no time to soak into and even a little sitting area incase I had a friend who dropped by to visit ! Even the interiors and the finish, everything made me want to stay there and never ever leave. Ever.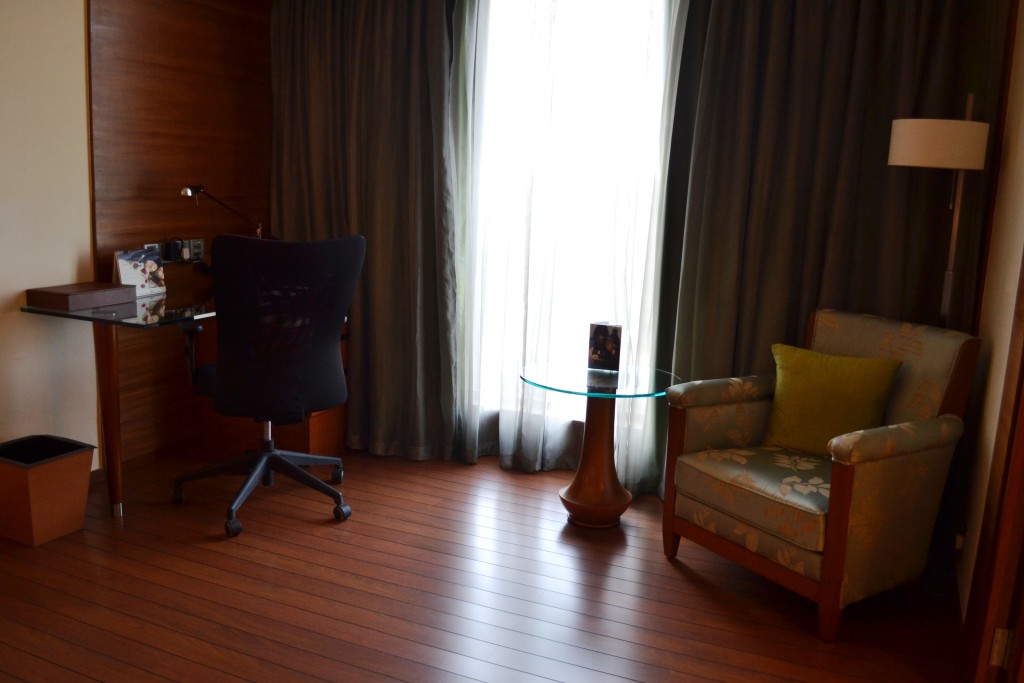 Leisurely Breakfasts – When they said breakfast is the most important meal of the day, the Hyatt Pune decided to take that very seriously. The one thing I really enjoyed and found myself looking forward to was their sumptuous breakfast spread. They had all the usual suspects, live eggs, pancakes and waffle stations all made as per your preference, bacon rashers, hashbrowns, cheeses, meats, fruit, juices, a range of south Indian and north Indian items but all prepared very well. It wasn't about having different dishes or something totally unexpected, but it was about consistently dishing out good food to kick start the day.  While I was contemplating a dosa, someone from hotel suggested I try something different and got the chef to prepare a bacon uttapam. An odd combination if I ever heard one, it worked ! What can I say, stranger things have been known to happen.