Two weeks, three cities and a number of wonderful experiences with some of the most interesting and insanely fun people I have met. My recently trip to South Africa had many 'firsts' and I had such an incredible time I made a promise to myself not only to come back and explore more but to visit Africa and submerge myself in new things that I never thought I'd really do. They might not be as adventurous  or outlandish as some other people but I had a ball in this gorgeous country and instead of long detailed posts about each one, I thought I'd pick the highlights. These are some memorable experiences or things that I did which contributed to making this such a fun adventure.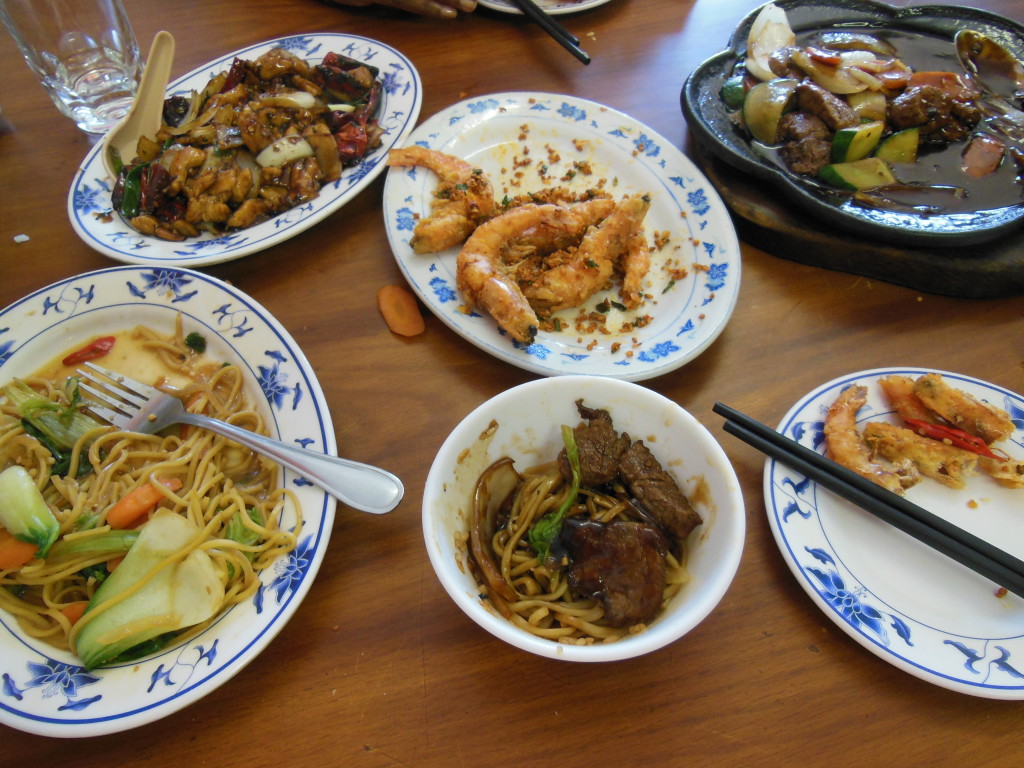 The Sunsets – One of the first things that stunned me was the sunset in Africa. You hear about it from people that have been there, you've seen pictures on the internet or in books and you know it's beautiful but you are never quite prepared nor do you ever get use to just how magical it is. If there is anything that is picture perfect it is these sunsets and I saw them all over the country each one more fabulous than the other. I particularly remember the drive in Cape Town coming down from Table Mountain and driving in an open air hop on hop off bus, freezzzing on top driving down the hill and through the gorgeous Camps Bay area all teh while chasing the sunset. It was the first time I thought to myself my god these people get to see this everyday ! It's extremely difficult to capture and no image really does justice to the real thing but I tried.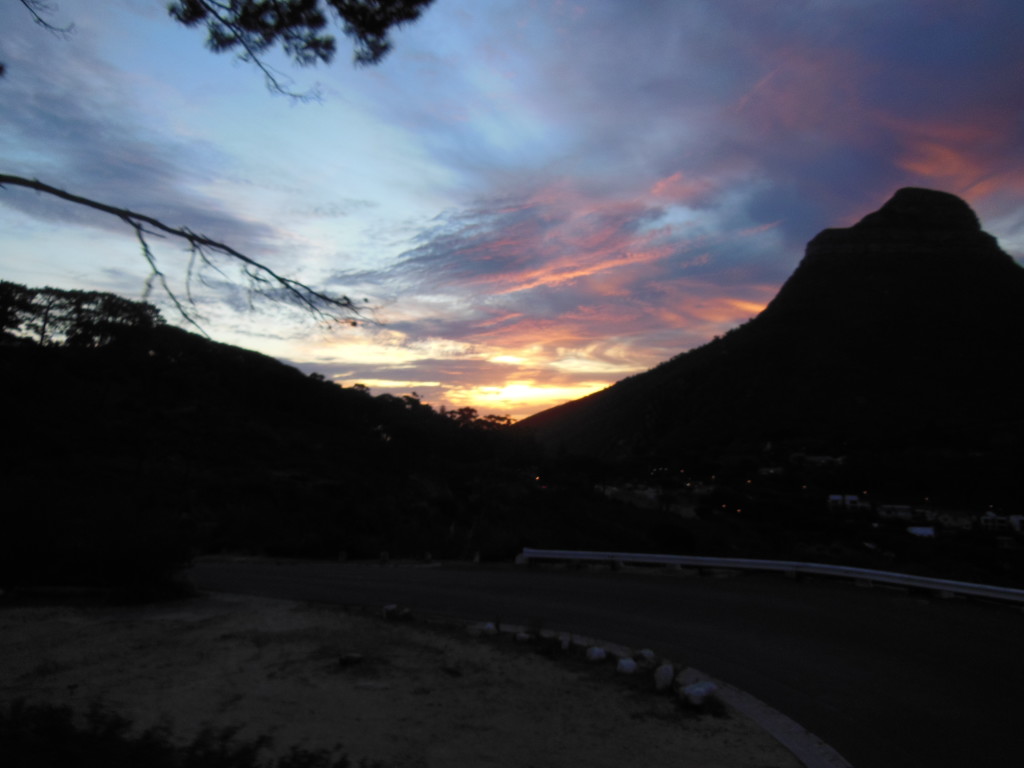 Phinda – One of the best if not the very best part of my trip was my visit to Phinda, a private game reserve a few hours away from Durban and I can promise you, if you enjoy the wild and want to see animals this is the place you should visit. If you are anything like me and enjoy comfort and a wee bit of luxury on your travels then Phinda will absolutely spoil you. It is heaven on earth and not only did I stay very comfortably at the Phinda Mountain Lodge I had some fantastic sightings in the jungle! I think I almost saw every animal there which is very exciting for someone who loves going on a safari!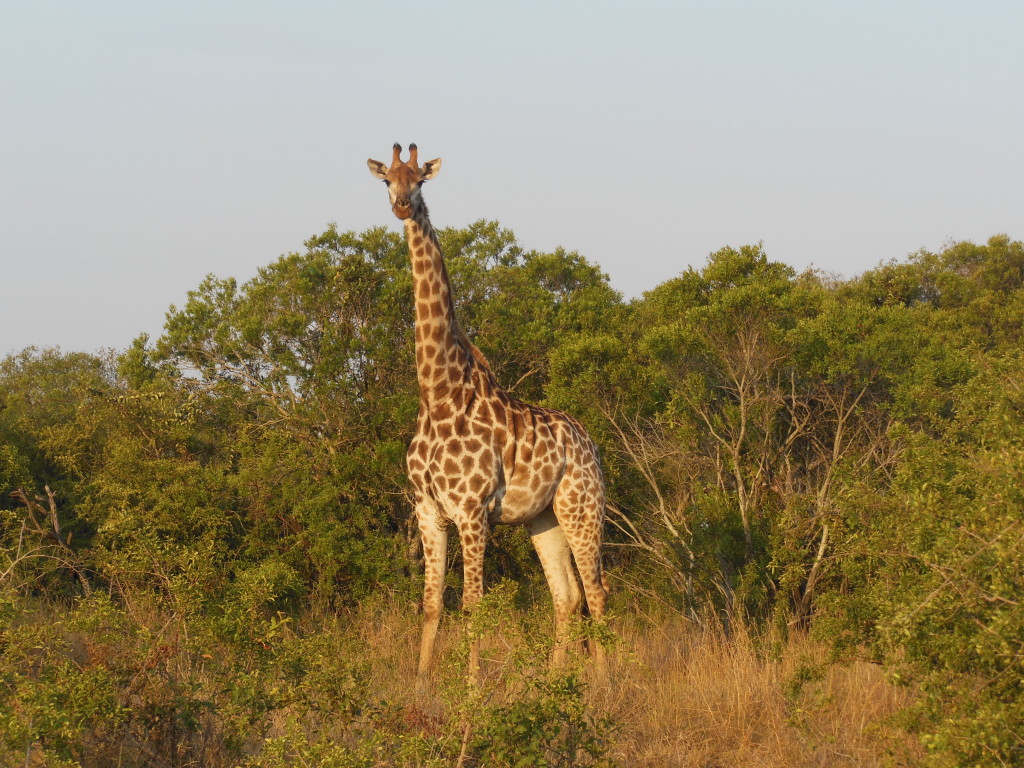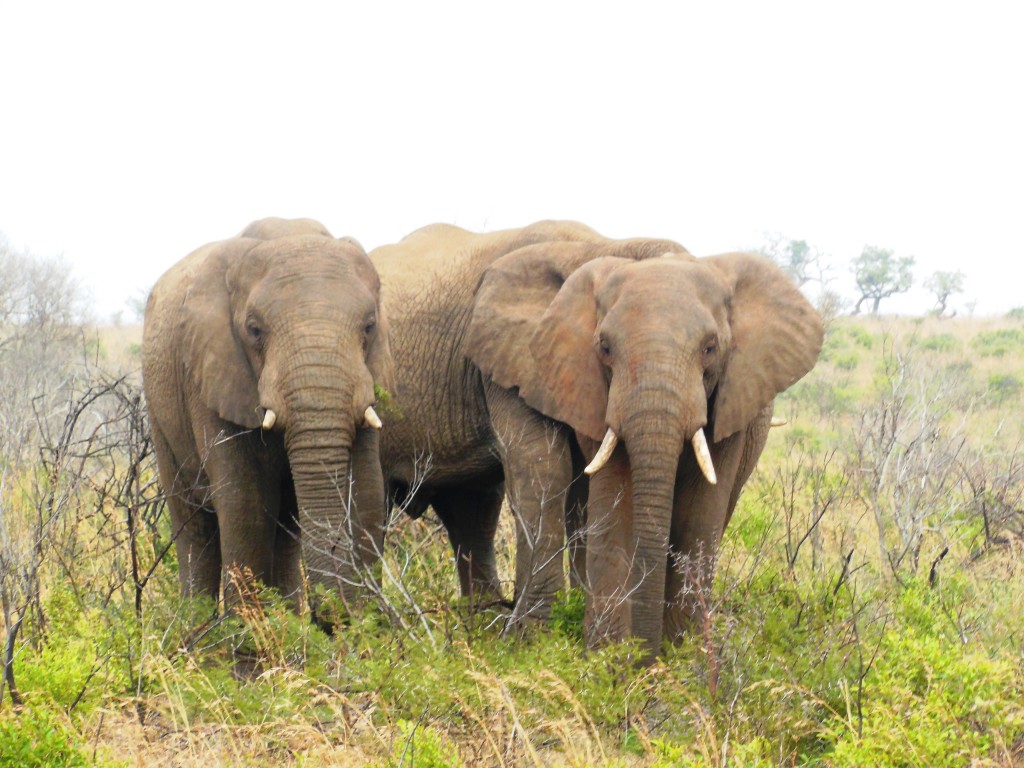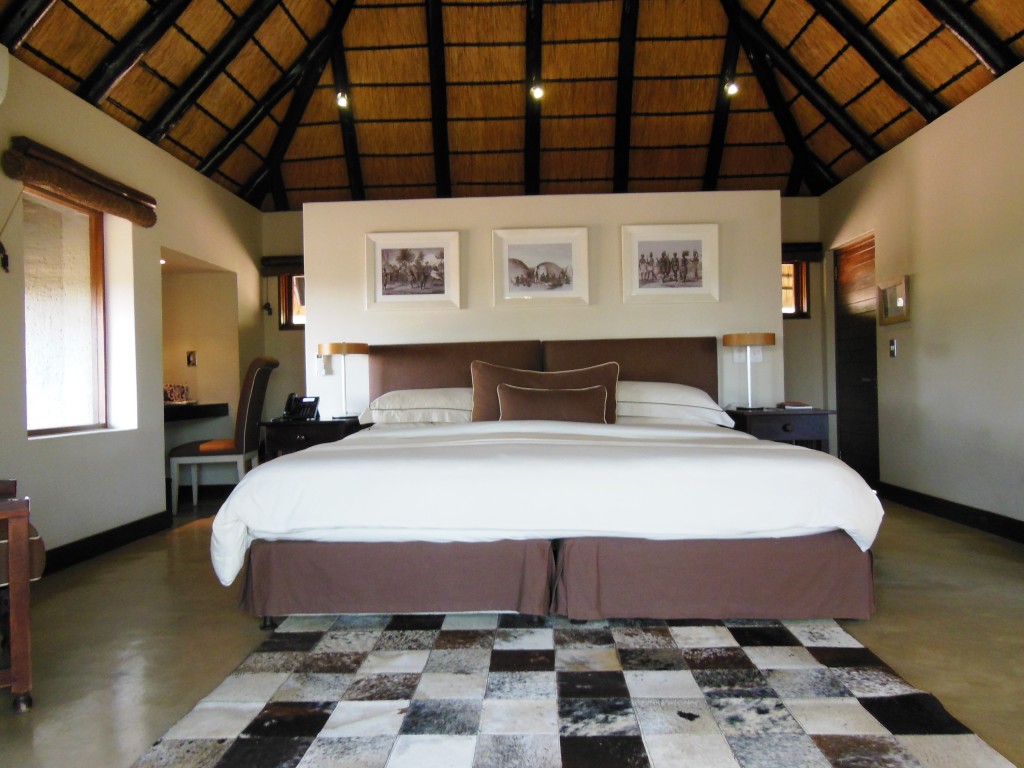 Ethiopian Food – I must say, my time spent in Johannesburg was well spent discovering the food and restaurant scene there which by the way is awesome. My amazing friend Meruschka or popularly known as Mzansi Girl was playing local tourist guide and she insisted I eat an authentic Ethiopian meal at this little nook called King James in the trendy neighbourhood of Maboneng. The food is fantasitc! It's simple veggies and meats all served on an Ethiopian bread which eerily reminds me of a large neer dosa and it is heavenly. Some of the stews with lamb or beef are a spicy and the vegetables are delightful. This is a cuisine I would love to eat more of and understand better.
The Braai – I feel a kindred spirit with this country purely based on their passionate love affair with meat. Beef in particular and I can't help but really respect a country and culture that takes beef so seriously. A braai is a traditional South Afrian bbq but the minute you tell a local that they go " it's not a bbq its a braai !!" which is where they gather around and spend hours together cooking meat over a flame, drinking local wine and beer, eating home made salads to accompany the meat and spend time with friends and family enjoying themselves. Pretty much a typical bbq but it's a braai! My darling Meruschka was sweet enough to invite me over to her house where she and her flat mate Mia ( resident braai master ) hosted one for me. Mia cooked that beef to perfection and Meruschka prepared some home made potato salad, fresh green salad and some chakalaka which is a South African relish or chutney and my new favourite word. I've been saying it over and over very fast.. forgive this taster, I can get extremely child-like in an instant.
Table Mountain – It is by far one of the most stunning views in all of South Africa. Table Mountain in Cape Town is majestic and stunning every time you see it and from any angle. The drive up to the mountain is beautiful ( as is the drive back down specially if you catch the sunset ) and then the cable car ride up to the mountain is another thrill. I'm highly phobic when it comes to heights so I wasn't exactly thrilled about the cable car ride but it was actually gorgeous and not terrifying at all. I spent the evening at the top of the mountain and enjoyed the view from there. If you do end up visiting Cape Town, don't miss out on this.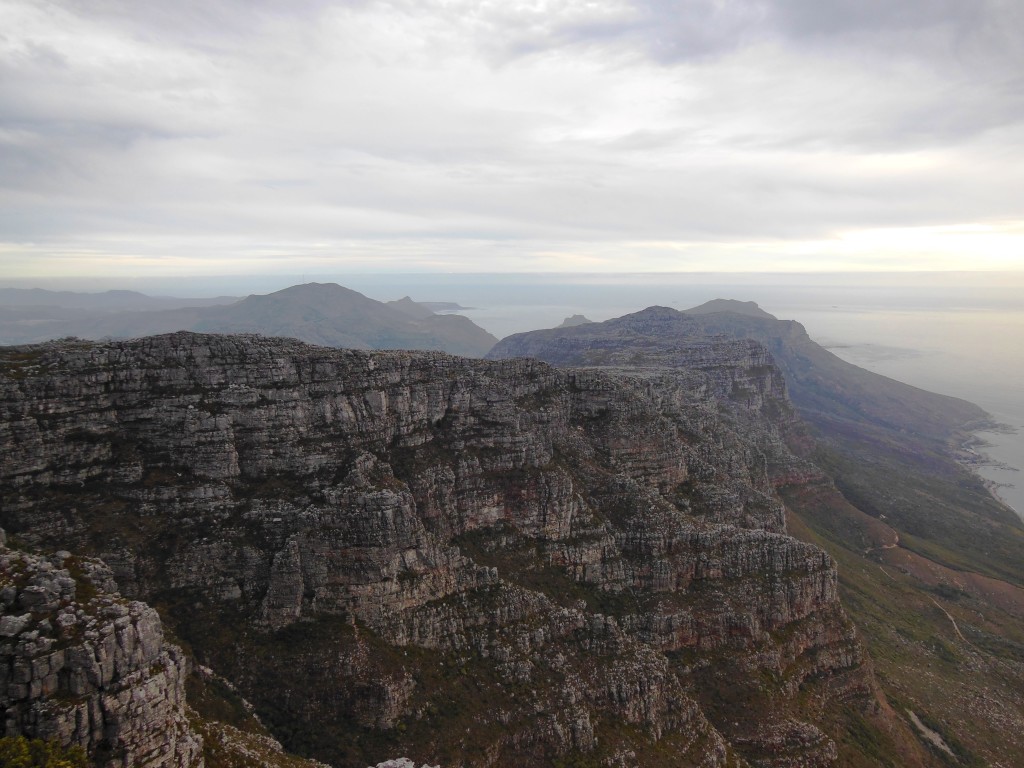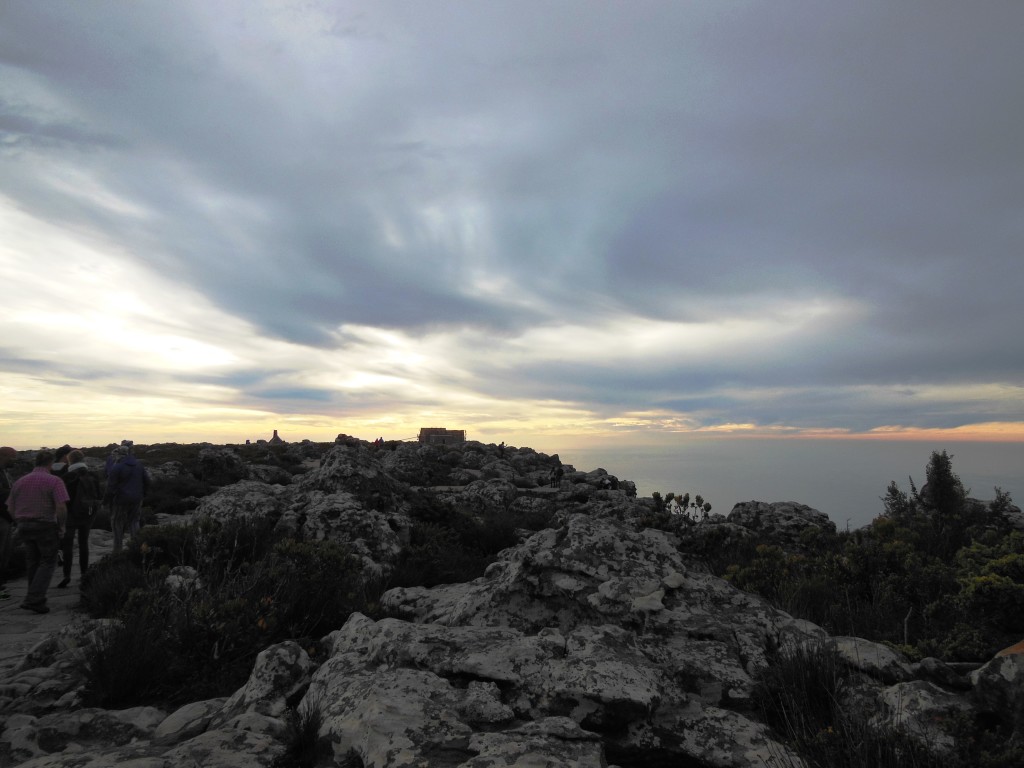 Gold – This is a wonderful restaurant in Cape Town and it highlights African food from all over the continent. It's really a set menu so you get to sample everything and while one would think I loved it because of it's unique cuisine, I actually loved it more for their song and dance performances through out the meal. While the food really was great I think I got more caught up with their musical performances. Maybe it was the wine and the fact that my glass was mysteriously topped all the time, I ended up singing and having a great time. Next time I'm in Africa I'm taking a dance class. I need to master these moves !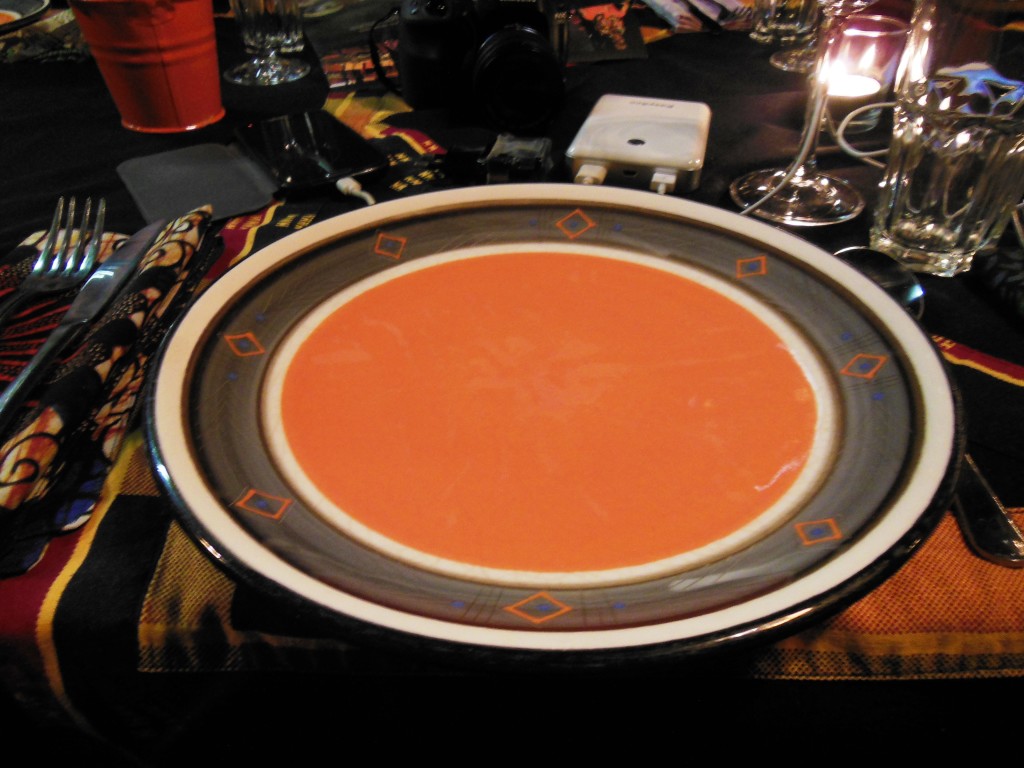 Assim Bonanga – Apart from learning some funky dance moves, I really wanted to learn a local song. I don't know why, maybe it's because I had been enjoying the music I heard everywhere from restaurants to even the hop on hop off tourist bus. I asked my friend Meruschka and she ended up teaching me a beautiful song which has a lot of meaning behind it. It is a tribute to Nelson Mandela and was written in the 80's and is hugely popular even today. There is a video of me learning and singing somewhere on instagram I have to fish it out but I can't tell you what a beautiful song this. I heard it on the trip and ended up listening to it once I got back home as well and it is definitely one of the highlights of my trip. Next time I visit I'm going to learn a lot more.
Old Biscuit Mill – Cape Town is beautiful but the vibe at the Saturday morning market in the Old Biscuit Mill is something else. This is an ideal place for someone like me to get lost and spend a couple of hours exploring. It use to be an old biscuit mill back in the day but now it's home to the coolest hipster market on a Saturday. Lots of little stores selling clothes and trinkets, some local indie bands strumming their tunes and tons and tons of stalls dedicated to dishing out some insane food. From Spanish paella, Indian curries, dimsums and Chinese buns, to some insane burgers there is something for every taste bud or flavour palate. There are a lot of artisanal shops selling home made items and hand crafted goods as well. It gets crowded but it's worth jostling about.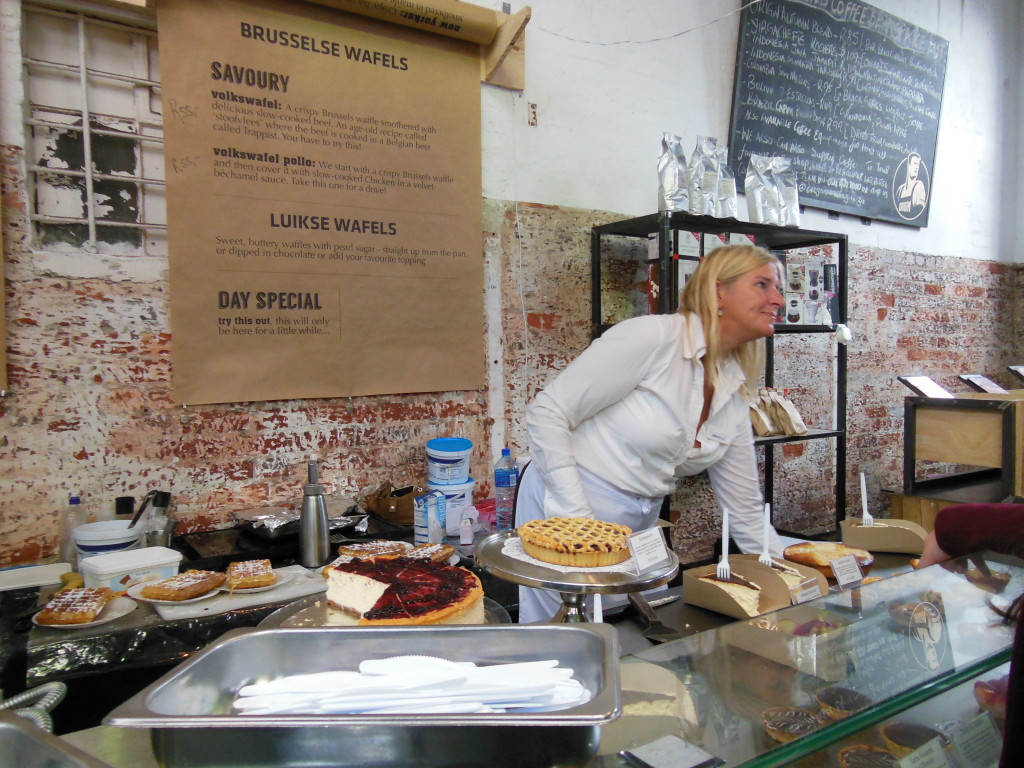 African Markets – It would be so wrong not to include these markets in this list. I love shopping and usually it's for other people but whenever I travel people always ask me for souvenirs and trinkets from different countries so I tend to go a little over board. While I picked up odd things from all over, it is the African markets in Rosebank Johannesburg which I enjoyed the most. Not just because there are over 100 stalls selling various little crafts but because everyone there was so sweet and so happy to chat with me, they even insisted I take a picture of them to remember them. It's a pity I wasn't in Joburg over the weekend, I was told they have amazing Sunday markets and everyone comes out to shop eat drink and have a good time.