Everybody talks about how Australia is a treasure trove for food enthusiasts. People talk highly of their local seafood, they ability to get almost every cuisine right and all their fresh produce. Two days in Sydney which I'm told is home to some exquisite restaurants ( some which I had the pleasure and privilege of dining at ) and two days in the country gave me a taste of Australia's culinary brilliance and I thought it only fair to share some of these. This post isn't about a great review into each because lets be honest, it is all fabulous but more an insight into the restaurants you must visit should you be in these areas. I promise you are in for a treat!
These eggs were part of a generous breakfast menu at the Shangri La Hotel in Sydney. It is considered one of the best hotels and with a gorgeous view of the Opera house and harbour bridge, fantastic rooms and prompt service I can see why. I didn't have any meals at their restaurant just two very good breakfasts and I was thrilled both times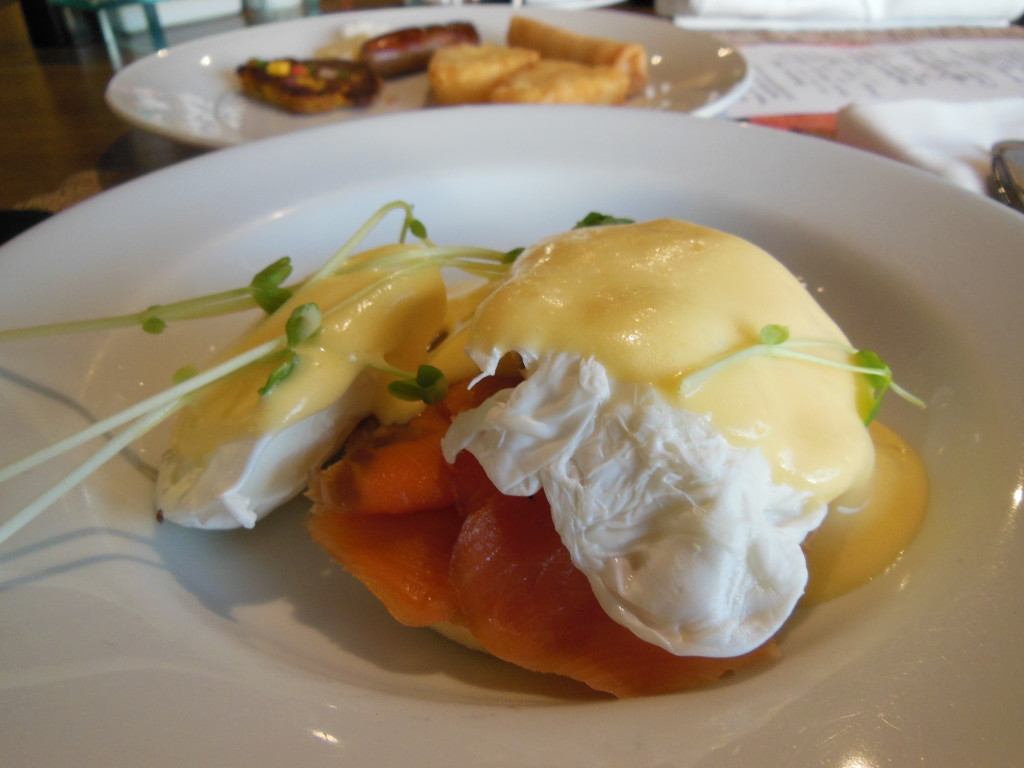 One of the most exhilirating things you can do is take a seaplane ride across the bay just for lunch. Now some might think that is some real dedication to good food but truthfully it's just a bit of luxury you must indulge in ( you could also drive up to the restaurant but it would take about an hour and a half and no fun in that ) The plane stops in the middle of the sea and you hop onto a little boat that takes you to shore where you are then picked up and driven to Jonah's Restaurant which is one of the most prestigious hotels and restaurants in the area. I've written about them and the seaplane ride in my earlier post here but the highlight is their food. Known for their fresh seafood this is one place you must visit for a meal.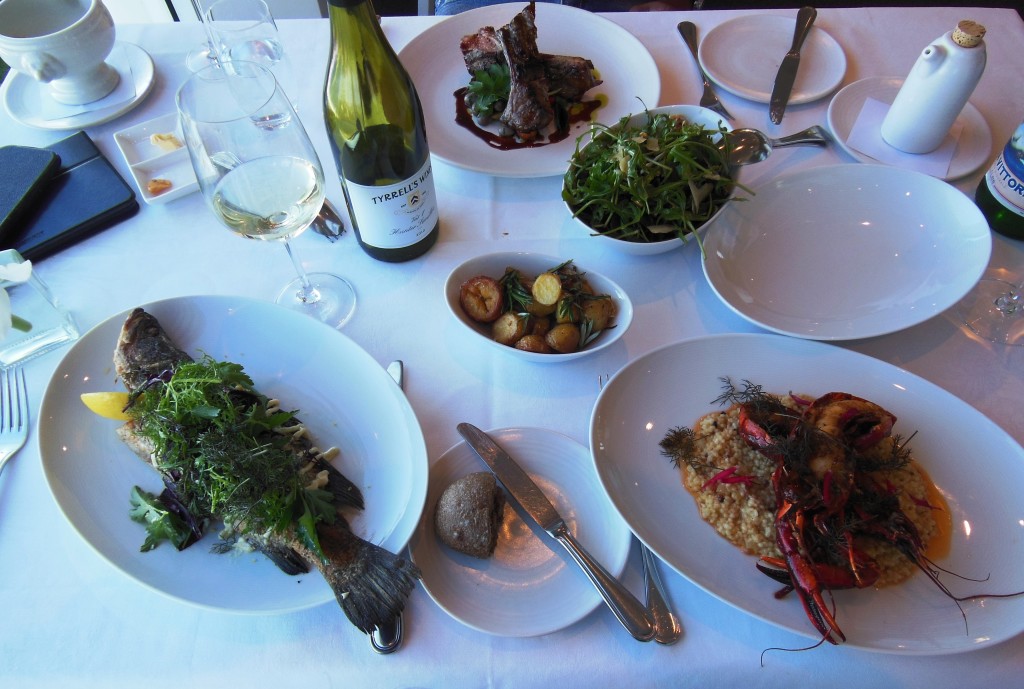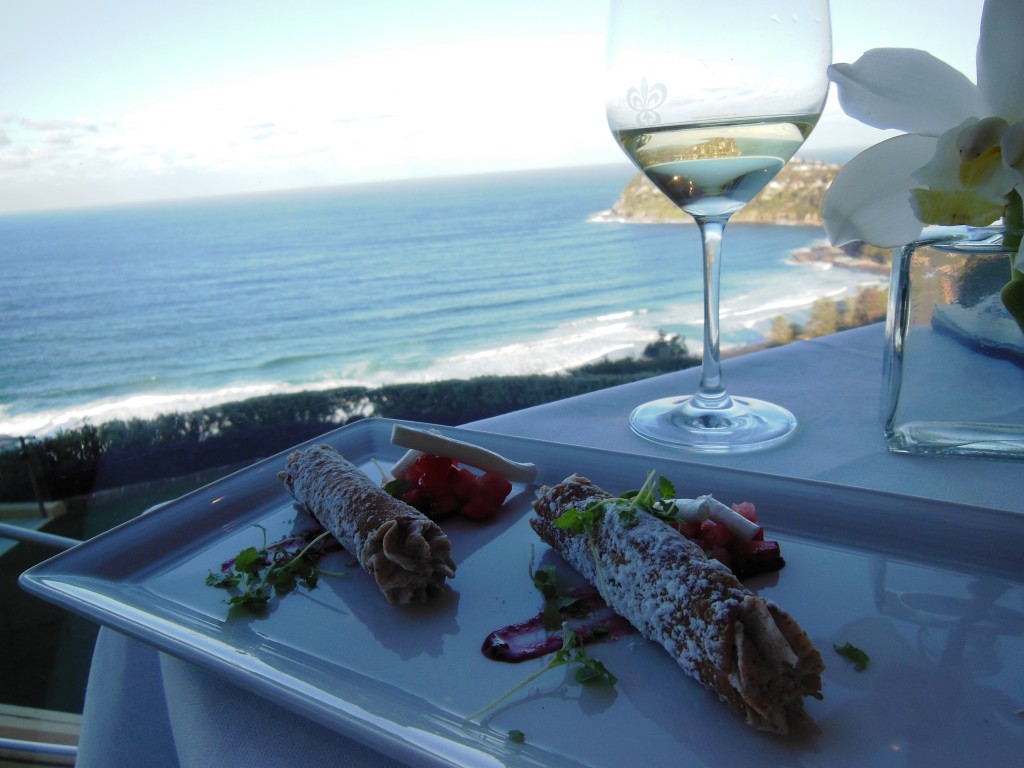 Wharf Road Restaurant in Nowra is located under a bridge near this gorgeous little river and has a beautiful view, some delicious food and the coolest lunch time playlist. While everything tastes wonderful and is extremely filling I have to give a special mention to their salads. We had a two salads, one tuna and one lobster, and apart from tasting wonderful I can't get over how absolutely gorgeous they look! All chef's strive for presentation and plating, this cafe just knocked it out of the park!
Berry is a small town in New South Wales but its real claim to fame is the ' very famous berry donut van'. This mother daughter duo sells pipping hot coffee and warm fresh cinnamon donuts out of a van and they are known for their products. That is the only variety of donut they sell and proudly boast that they have never sold a cold donut or ever reheated one. I must admit it's delicious and perfect on a crisp cold winter day.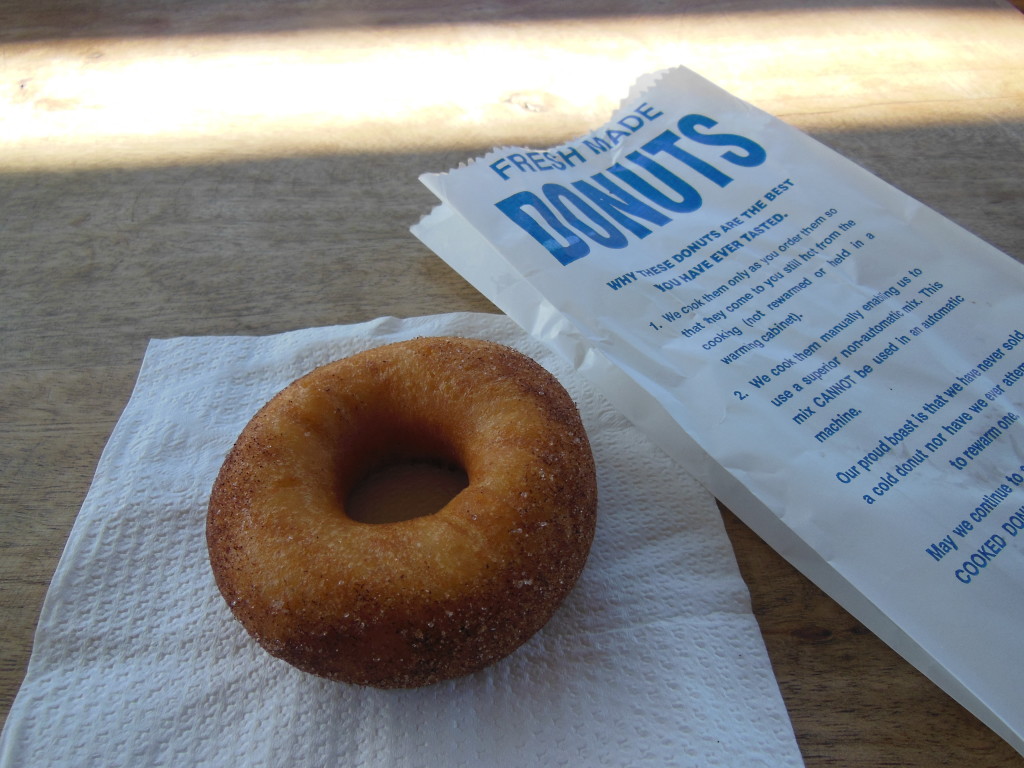 Berry is a small town in New South Wales but a pretty little town with adorable cafes coffee shops and delicious restaurants. I had a hearty breakfast at this cafe called Berry Sourdough Cafe  where as the name suggests, everything is made with sourdough bread. I ate a simple omelette with lots of cheese and bacon and it was absolutely delicious. The cafe has wooden interiors, a lovely display counter full of muffins, croissants, apple pies and other tempting treats and it's clearly a popular spot because while I barely saw any people in that particular street, the cafe was full!
The genius behind Wharf Rd restaurant Chef David Campbell is also the chef and owner of The Hungry Duck. While the only cutlery and crockery on the table is a little bowl and chopsticks it gives you the impression that this is an Asian restaurant, I feel it's more the Chef's interpretation of various Asian dishes. The tasting menu I opted for ( nine full blown courses mind you ) was a bit of a mix but I can't complain because it was a wonderful experience from alpaca kebabs (which taste like any regular kebabs only I kept picturing the animal) to delicious baos, this was a treat!
I've been to Oyster farms before and I've eaten them fresh and in a number of different ways with lime, salt, Tabasco and even baked with cheese! Sadly I have no love for them and they don't agree with me all the time. I wasn't expecting to see anything new at this particular Oyster farm but then I ended up meeting the loveliest people, Jim and his wife and daughter that run Jim Wild's Oyster Service farm. Jim's larger than life personality is infectious and you can't help but enjoy his company. I did eat his oysters and while the rest of my group gobbled up a storm I stuck to just one. What did pique my interest is that along with fresh oysters Jim sells fresh prawns as well and if you're spending some time in the country specially in Nowra I would strongly suggest you drive out and visit him for his fresh catch. If you're lucky he might just have some fish as well. I don't know about a website but they've got a facebook page which you can check out here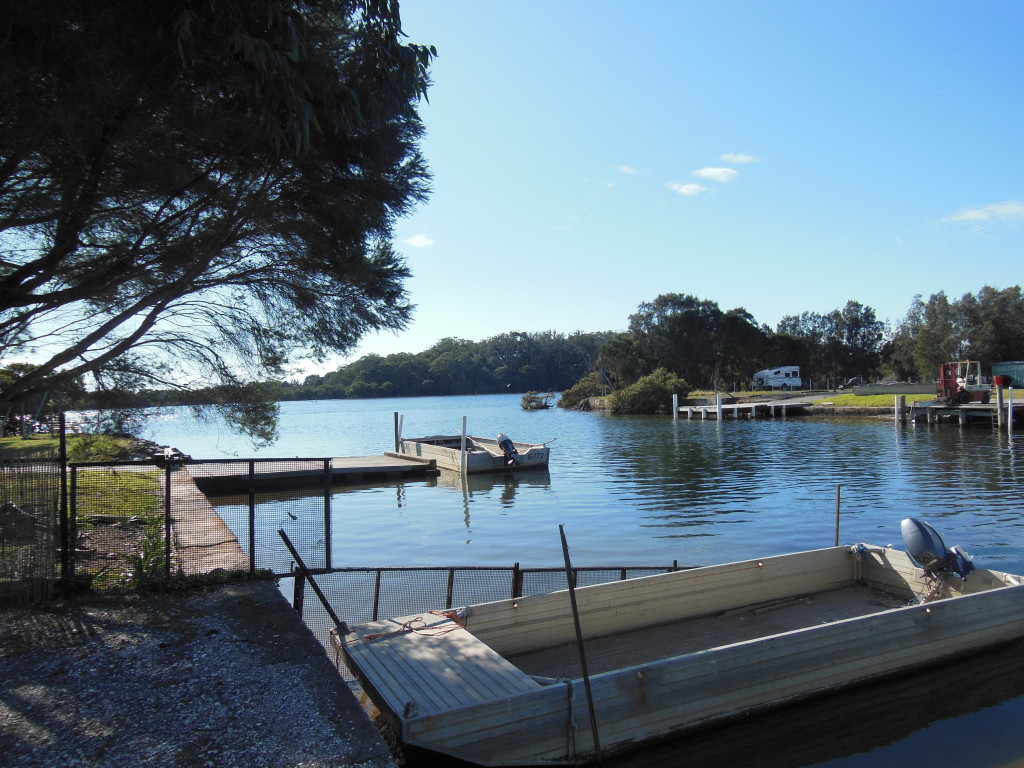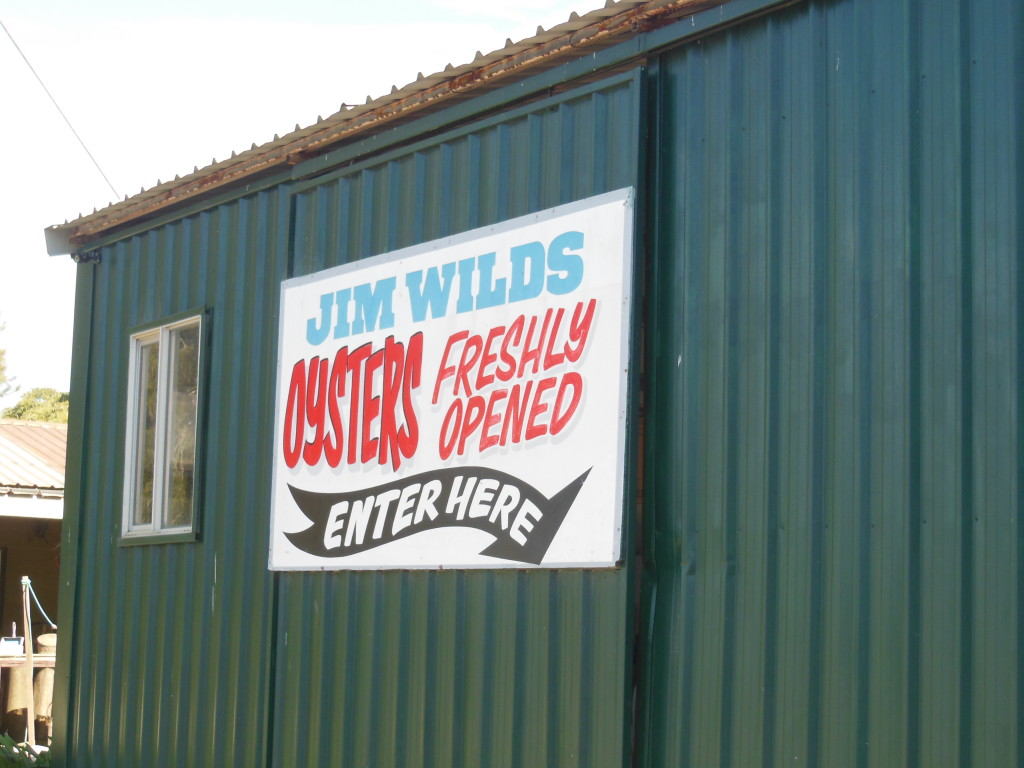 One of my favourite places in New South Wales is Wollongong. Not only do they have an adorable petting zoo, some gorgeous beaches and stunning views, beautiful drives but they have great food! Managed to sample some goodness at a local beach side cafe  called Diggie's Cafe and I had the very best tagliatelle with Lamb Ragu  I have ever eaten. Of course they have great steak and a really good breakfast menu along with tons of specials but this particular pasta just won me over. I'd re visit JUST to eat that pasta.
One of the most famous restaurants in Sydney is Aria by Chef Matt Moran. Even if you haven't been to Sydney I'm sure you've heard of him and his restaurant thanks to Masterchef Australia. I have to admit sitting at a table with the Opera House in the background sipping on my Bacon Sour cocktail and digging into a fabulous four course meal is a beautiful way to dine. There wasn't a single thing I ate that wasn't stunning or delicious so if you're planning a trip to Sydney I would strongly suggest a meal at Aria
Din Tai Fung isn't typically Australian, infact this is a 100 year old Taiwanese restaurant that has mutliple chains all over the world but I had to include it in my list because it's one of my personal favourites. My plan was to go to Chinatown and eat some yum cha but that went up in smoke the minute I spotted this little beauty. This is  ( any and all ) DimSum, Pepper Beef and Shrimp fried rice heaven!
The last thing I would do while travelling is eat at an Indian restaurant. I know a lot of people that get homesick or can't handle the food or just miss Indian food and flavours. I however am not one of them. I wasn't too thrilled about dining at Zaaffran one of Sydney's top Indian restaurants but it ended up surprising me. The restaurant has a gorgeous view of Darling Harbour and is obviously tremendously popular even with non Indians because it was full and there were people desperately trying to get a reservation. This is an upscale restaurant and if you are looking for a good Indian meal away from home, this works perfectly.
Disclaimer : This was part of a trip hosted by Singapore Airlines & Destination New South Wales as part of a promotion for their winter festival -VIVID Sydney.
Disclaimer – This trip was organised by Destination New South Wales.