I know that a lot of people don't think much of Thailand as a holiday option but personally, I think it's one of the best. It works for so many reasons and once you get out and explore, you'll fall in love with every aspect of the country and will want to go back again, and again.  I last visited Thailand six years ago when I went to Bangkok and Phuket. Like every over enthusiastic traveler I got completely engrossed in all the shopping Bangkok had to offer me and noticed little else. It was when I reached Phuket that I saw what natural beauty Thailand has to offer and spent an entire day on a secluded beach by myself getting tanned ( in my case burnt ), dancing and chasing waves.
I had a lot of fond memories from my trip and vowed to return. This time I found myself far away from Bangkok but closer to my lovely Phuket. I spent three blissful days in Krabi and realised there is a LOT to explore and discover if you have any interest apart from shopping or swimming in the pool.
Three days on the gorgeous island and I decided to make a list of my favourite things to do/see in Krabi. Hopefully this will entice you to go ! It also helps that air tickets to Thailand are cheap as chips, there is visa on arrival ( even if you do it earlier it takes a day or two ) and the currency exchange is Rs2 to a Thai Baht. It's like the universe doing all it can to make you realise – this is doable !
If you do get on a plane and find yourself in beautiful Krabi, here's what you do don't want to miss out on –
Visit Railay Beach & Stay At Rayavadee – There is a main land and other islands that you can stay on in Krabi, I stayed at Railay which is stunning. I love Railey and if you like luxury and want to indulge in complete awesomeness then stay at the Ravadee Hotel which is a part of the Leading Hotels Of The World. It is the only five star property on Railay.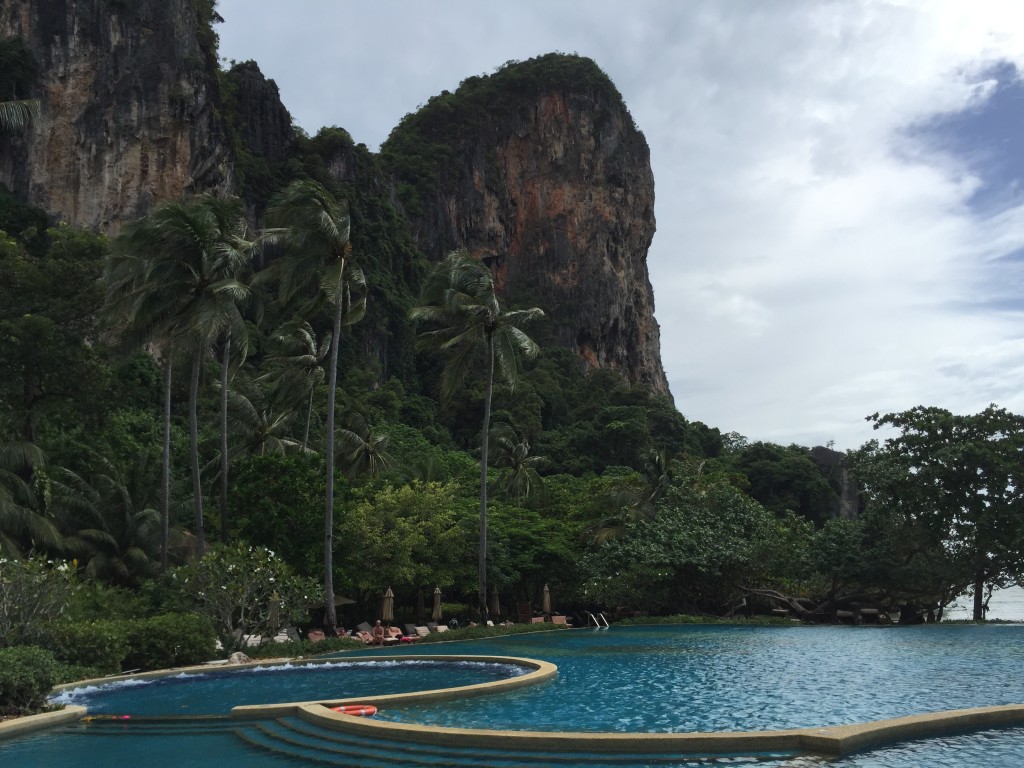 Grotto Caves – If you can't stay at Rayavadee, try to pop in for a meal at their famous cave restaurant. It is literally tables and chairs inside a cave that overlooks the beach and sea. It's obviously the most gorgeous view but sunrise here is particularly stunning.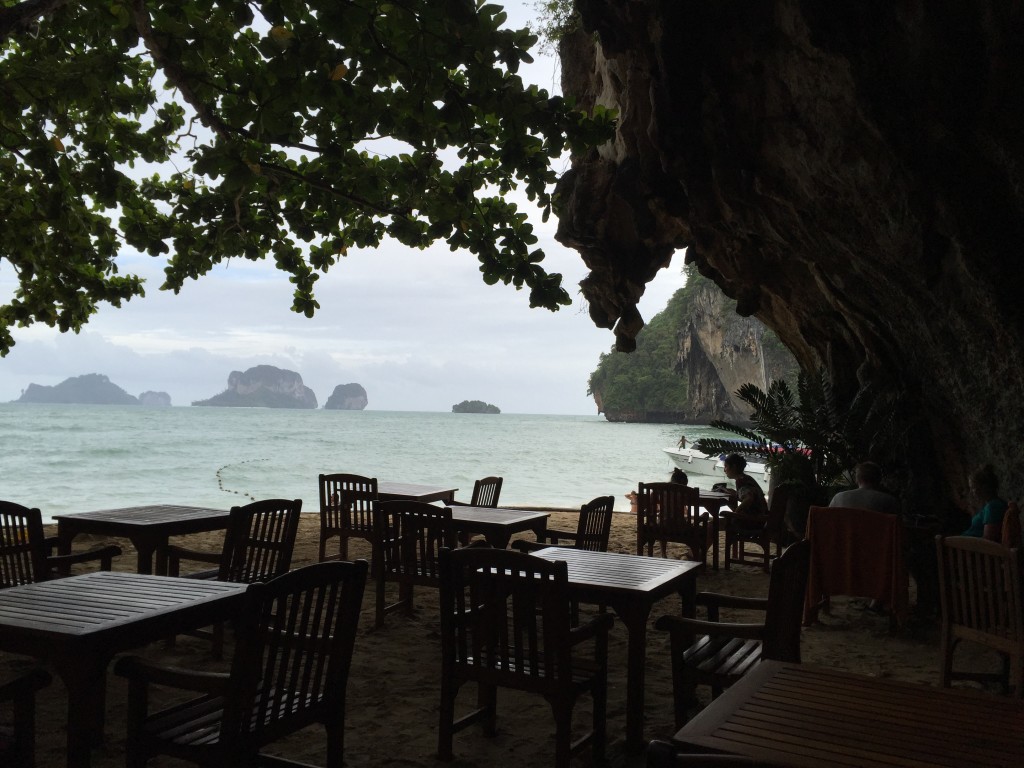 Massage – How on earth can you come to Thailand and not get a traditional Thai massage ! It would be criminal not to ! I'm a sucker for spas and massage treatments so this is the first thing I book  but even if it isn't your thing, a Thai massage is an experience. The last one I had lasted two hours and I never felt better!
Phranang Caves – It would be hard to climb up to the cave but it's right on the beach and a beautiful spot to take pictures and witness how gorgeous Thailand is. A lot of folks like to rock climb which is very possible and a great way to spend the morning.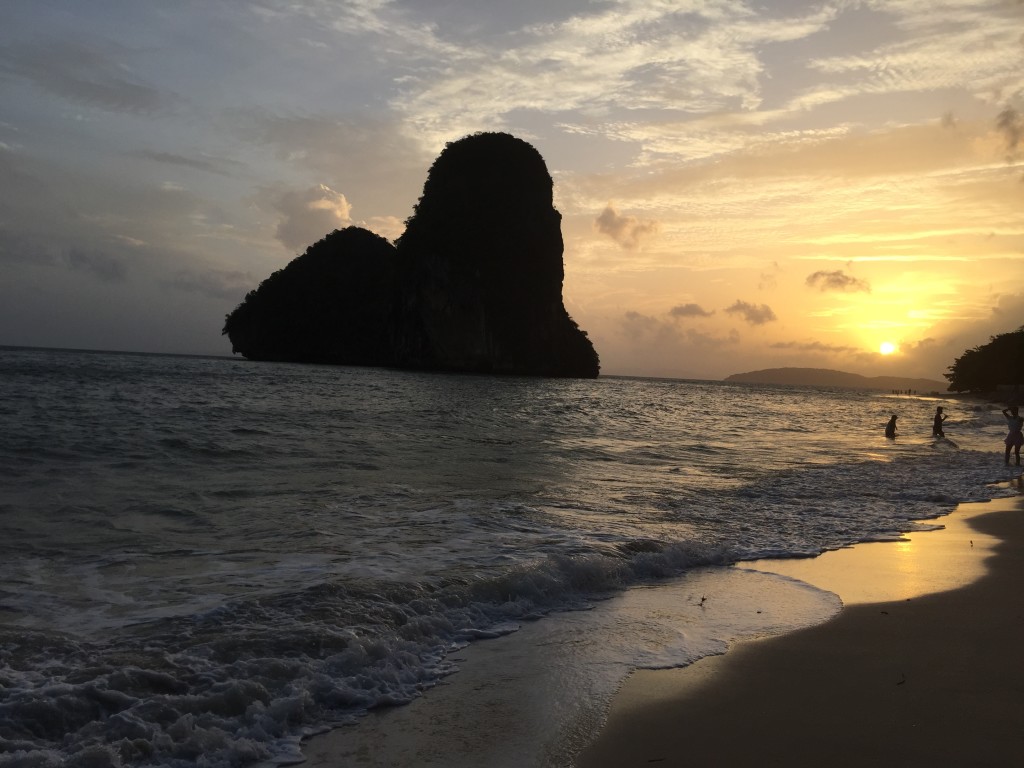 Lanta Seafood – While I love Railey I had the pleasure of staying at Lanta as well and stumbled across this amazing restaurant. A little shack called Lanta seafood that served the most exquisite food. It's on the seafront and you get a great view of the sea and little boats going out towards Phuket. It ended up pouring the minute I walked in so I had the pleasure of gorgeous rain and a stunning view while I ate. If you're there- find it, it's worth the hunt!
The Houben – If railay is too far for you, stay at this gorgeous boutique hotel called The Houben. I loved it so much I didn't want to leave ! Sadly I had just a night here but it feels like the hotel is on a cliff with the view of the ocean infront. A gorgeous infinity pool and jaccuzi and beautiful rooms where I slept so well I was sad to leave.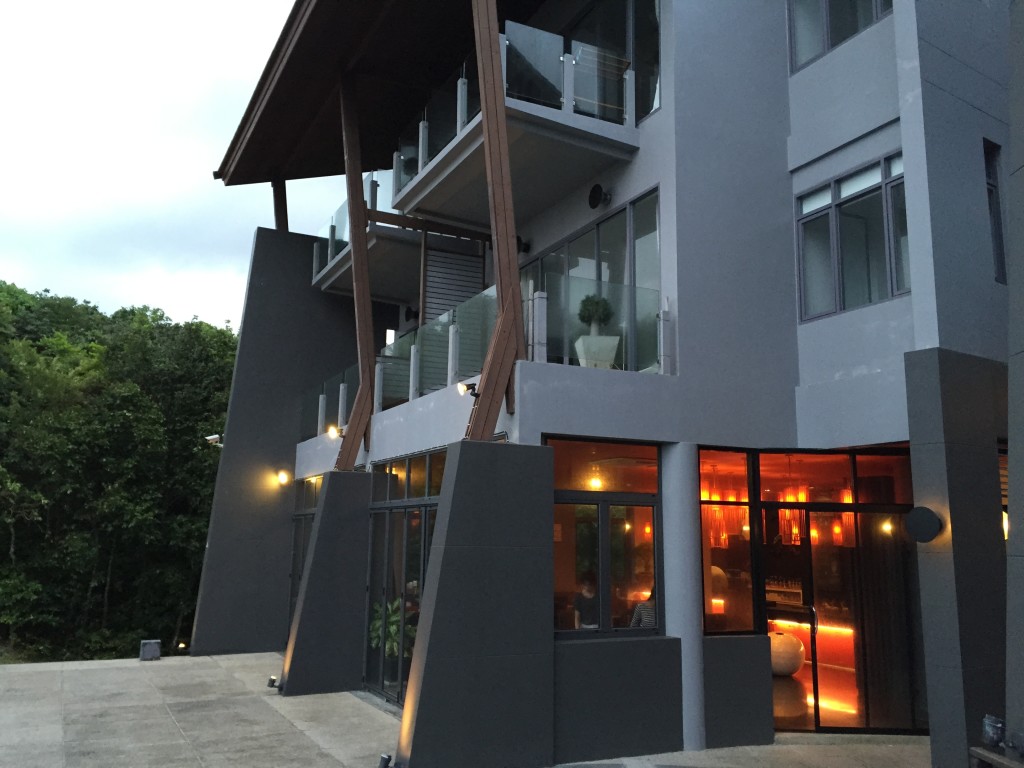 Thai Cooking Class – One of my favourite things to do wherever I travel is to get recipes or try and take a local cooking class. Thai food is a personal favourite but more importantly so easy to cook! While the emphasis is on the meat, don't be under the impression there is nothing for vegetarians. Some of my favourite dishes don't have a sliver of meat in them! I did my cooking class at The Houben which was fantastic. I haven't got down to cooking just yet but I did buy the exact same chopping knife from a local supermarket and I'm thrilled to bits!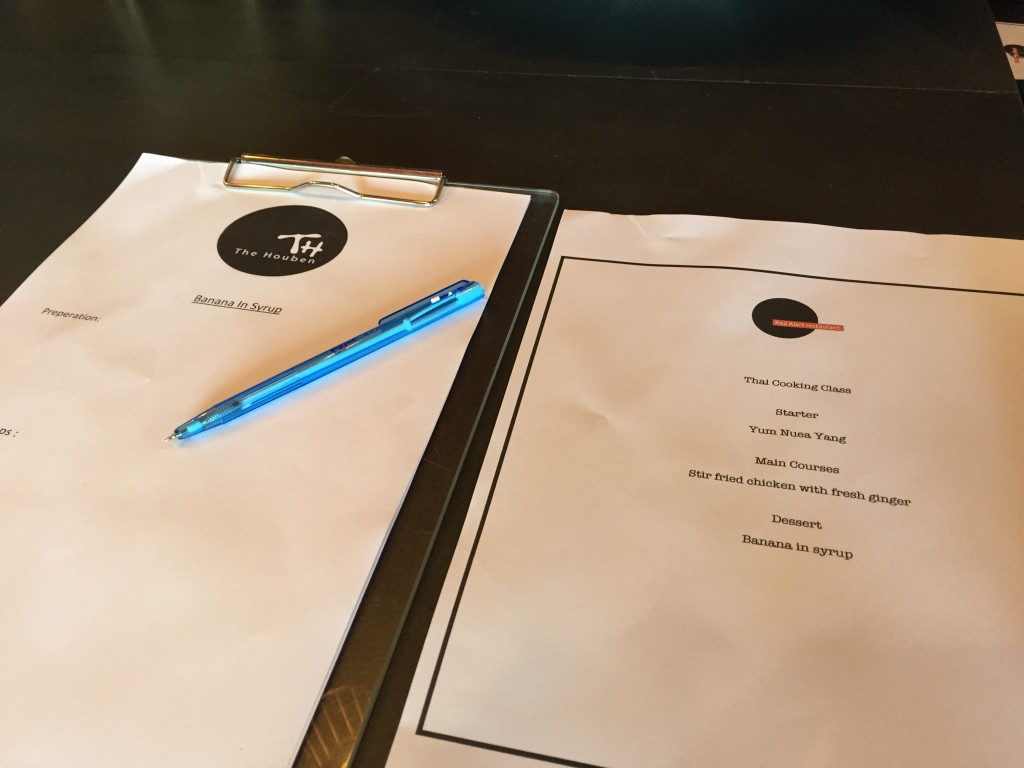 Fishing in a local village – What I didn't realise is that Southern Thailand has a very prominent Muslim population. With traders over the years from Indonesia and Malaysia I suppose that's how it started but there are many fishing villages and one main one is a Muslim fishing village that is perfect for going fishing. Hop into a boat and ride around the lake and mangroves hunting for crab and shrimp. I'll be honest it isn't my idea of fun, the last time I went fishing I was 6 years old and I ate the bait and went to sleep out of sheer boredom. The village however is lovely and attracts many folks who'd like to spend a day on the water.
Visit Emerald Pond – Krabi has an amazing phenomenon of natural springs and pools. One of them and I think possibly the most popular is the Emerald pond. It's a long albeit pretty walk to the pond, I think I walked almost a kilometer to get there but it's gorgeous and almost like a community swimming pool. If you like the water or are travelling with kids this is a great spot.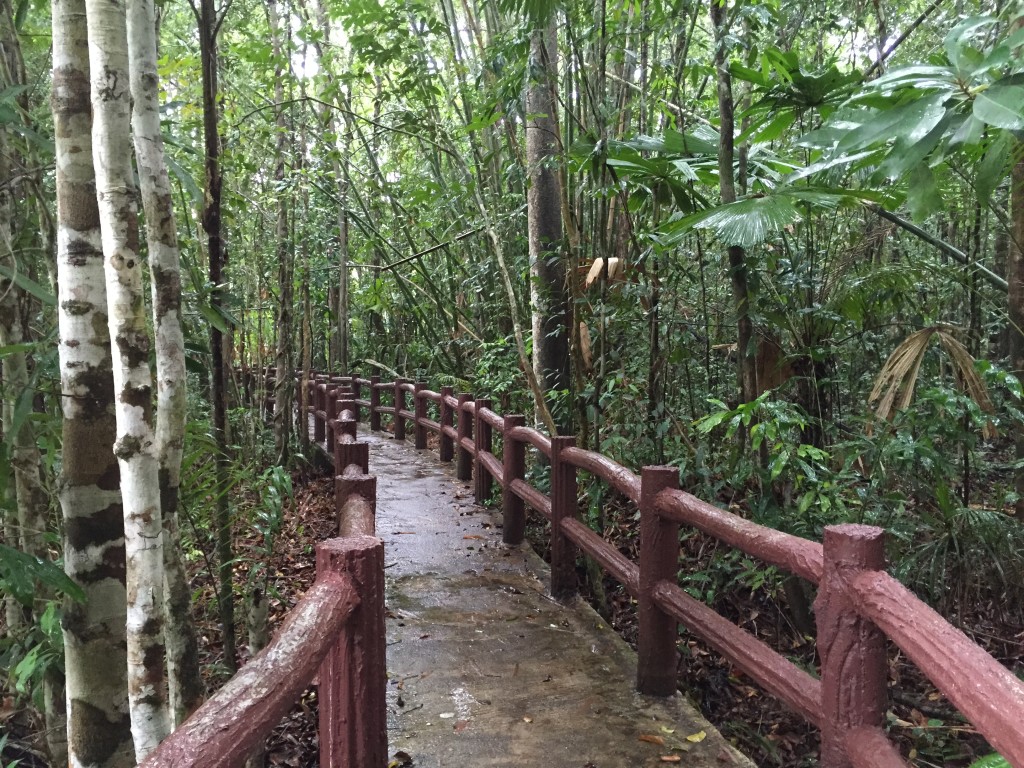 Tiger Caves – This is a cave which is now a Buddhist Shrine where people come to pray and take blessings. Legend has it that many years ago a tiger lived in this cave. Later some monks came to settle here and the tiger left but people still refer to it as Tiger Cave. If you're up for it, climb right to the top ( over a thousand steps ) and get a gorgeous view from above. If you're like me, take pictures walk around and you'll be satisfied.
Snorkeling & Scuba Diving – It's one of the best things to do. Ideally you can do a day trip to the islands ( there are many ) and enjoy the crystal cealr water. Sadly I had terrible weather and this is the second time I couldn't go 🙁 I"m hoping third time's the charm 🙂
Visit a Natural Hot Spring –  While the Emerald pond really is a large swimming pool, there are lots of natural hotsprings in Krabi where the water is actually hot! I ended up enjoying a wonderful massage and scrub and then lazing in their hot and cold pools. One would imagine that they turned up the temperature but in the – hotels, there are a bunch of pools and each one at a different temperature. It's amazing and possibly the most relaxing experience.
Buy locals spices – If you love cooking or are even remotely interested like me, go to a local Thai market, preferably in one of the many villages and potter around. Chilli paste, hot sauce, curry paste – there is so much to buy ! Specially stuff that is made and sold in a local store instead of something pre- packaged. I came back with a bucket of sauces and spices and can't wait to get cooking.
Long Tail Boat – The long tail boat in Krabi is what yellow cabs are to New York City. It's the best local mode of transport taking you from one island to another or even down the river to restaurants to enjoy a meal. It's not a speed boat but it can pick up speed and it's lots of fun. I took the boat to get to Railay and thought it was the most picturesque route ever taken!
Eat local fruits – The one thing I love in Thailand is their food. Apart from the regular meals, it's the local fruit that I absolutely adore. My favourite being the Rambutan which is like a lytchee but the mangosteen is equally delicious. Durian is not my personal favourite but it's worth a try in the spirit of trying local fruits.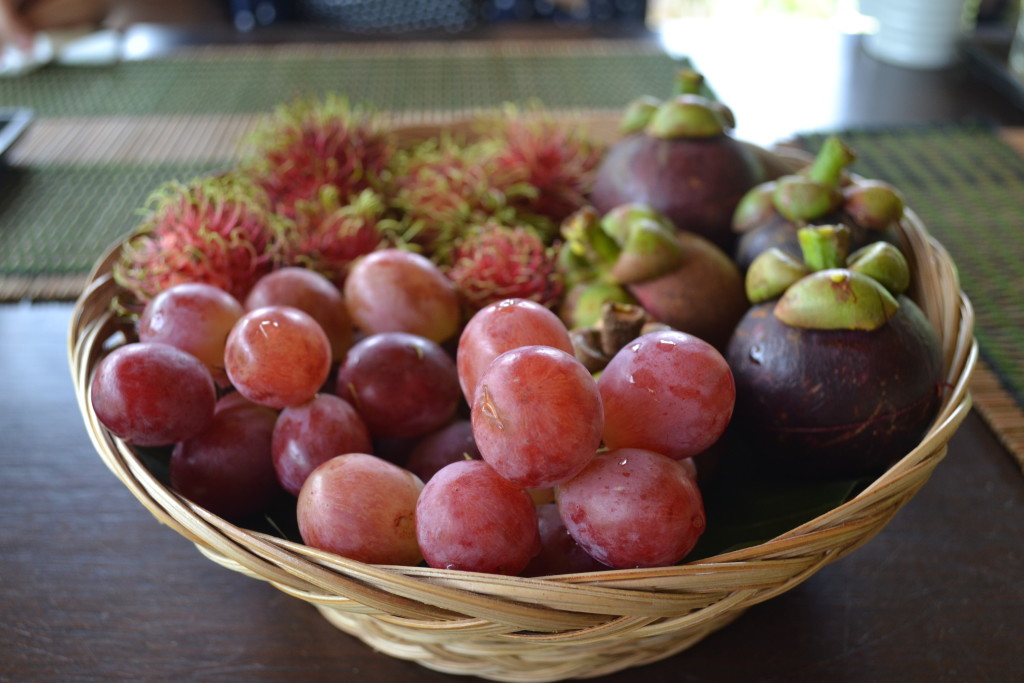 Plan the next trip to Thailand – While these were my experiences in Krabi there is still more I want to explore and different islands I want to visit.The very best thing you can do once you've done all the above is to laze on the beach and plan your next trip to Thailand and dream up more adventure! That's exactly what I did and guess what – I'm going back soon 🙂