I spent two weeks in the beautiful country of South Africa. I wasn't quite sure what to expect but it seemed to take my breath away and leave me with experiences and memories I will always cherish. While the country is gorgeous it is Johannesburg in particular that snuck up on me and created quite an impression. Maybe because I stayed there the longest I was able to understand joburg better. I'm not sure but I spent five wonderful nights in Johannesburg and all of them at the gorgeous Michelangelo Hotel in Sandton.
Before I left for my trip, everyone told me about how unsafe joburg would be and so much so that they absolutely terrified me. For that reason in particular I chose to stay in a well known hotel and ended up picking the very best – The Michelangelo. While it is a part of the Leading Hotels Of The World group it is also one of Johannesburg's oldest five star hotels. After careful deliberations and recommendations, I stayed at the hotel.
This post is dedicated to 5 beautiful nights ( two I was hosted by the South African Tourism department as part of a media trip and three which I paid for post the trip and stayed on my own ) here and why I think you should visit when you're in Joburg next time.
The Service – While every hotel goes out of its way to serve you well, I have to say the Michelangelo take special care to make you feel welcome. From the bellhop to the concierge, staff at the restaurant to the doorman. Everyone is extremely warm, friendly and do everything to make you feel at home. I suppose it's the little things that make the biggest impression and this certainly didn't go unnoticed.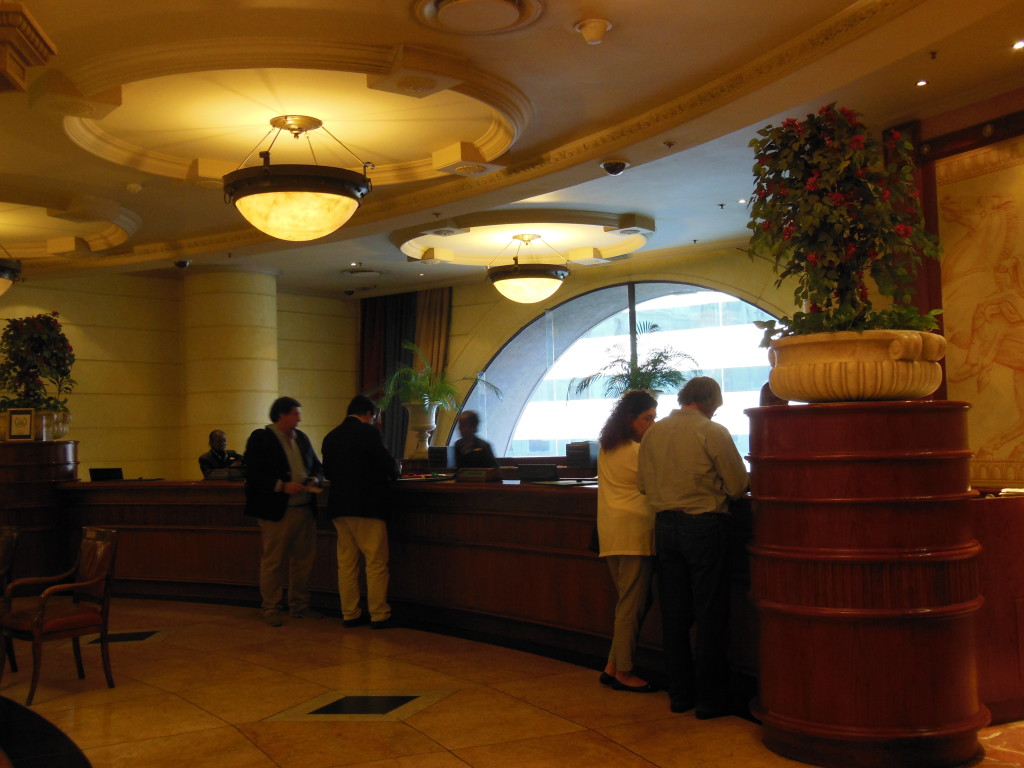 The Luxurious Rooms – My room was perfect with small living room area with my tv and the most comfy couch. A bed I sank into and always had the tastiest nougat treats every evening after my turndown service. A bathroom with a tub and shower and every comfort I might need. No complaints here what so ever.
The Restaurants – The hotel has two main restaurants – Piccolo Mondo and Il Ritrovo which is a lounge and bar. Both serve stunning food and even if you are not staying at the hotel ( which would be a pity ) it is worth dining here atleast once. South Africa is known for their excellent quality of beef and that's what I ate here but there is plenty to choose from and it's all wonderful.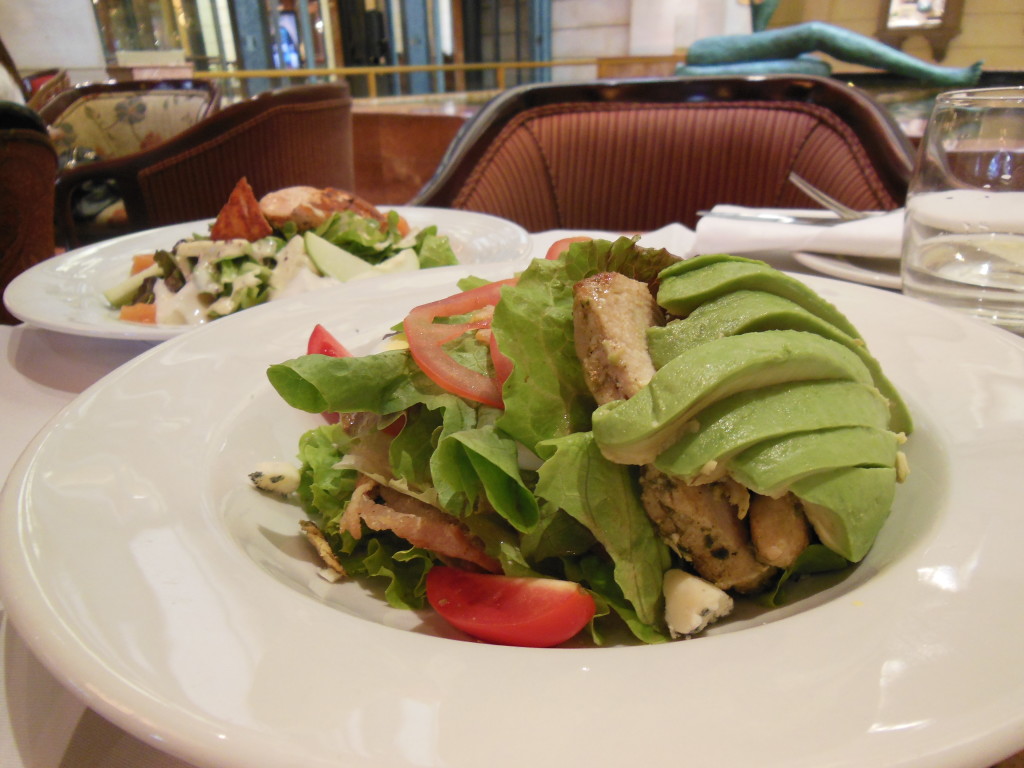 The Accessibility – While Sandton might be further away from the main city centric areas, I find it a safer neighbourhood, full of shopping and dining options and it is a stone's throw away from the metro. Unlike other metros this one has limited stops but it connects directly to the international airport and it stops are well known areas in the city where you can hop off and explore.
Access into the mall – The hotel extends right into the uber popular Sandton mall which has almost every shop possible. From electronics, salons, restaurants, souvenir shops, clothes – everything. Which means that even if you're not up for getting out and exploring the city, or you're too tired to catch a train bus or even cab and battle Joburg traffic, the mall is a perfect spot to roam around, shop and be entertained.
The Safety Aspect – For many travelers, safety is a huge concern when visiting Johannesburg, even in the surrounding areas of any hotel. The staff at the Michelangelo are very alert and there is enough security to put you at ease. Infact it is not just the hotel but even the adjacent mall that has armed security just in case there is ever any trouble ( I'm told there hardly ever is in this part of town).
The Ridiculously Good Breakfast – One of the highlights of my stay was the breakfast spread. There is really nothing quite like kick starting your day with beautiful food. The buffet starts at 6.30 am and includes everything you could possibly want from smoked salmon, delectable cheese platters, plenty of fresh fruit, warm soft croissants, buns and pastries and a host of other items.
For more details about the hotel you can visit the website here – http://www.lhw.com/hotel/The-Michelangelo-Hotel-Johannesburg-South-Africa/rooms