There are some countries that are just blessed with beautiful cuisines. If you visit Italy you are constantly mesmerised with every meal. You visit Singapore and you can dine on a stool on the road and eat from a cart and it will evoke feelings you didn't even know you could feel. You can dine in any corner of India and experience flavours and textures that will make you want to leap across the table and kiss the cook. Some countries are what I like to call Culinary Blessed and one such is without a doubt – Amazing Thailand.
Thai people are wonderfully simple people. They are friendly, warm and most importantly love to eat. They're my kinda peeps 🙂 I've been to Thailand a couple of times, enough to know I'm going to come back with tons of curry paste and several kilos heavier but how can I resist the temptation of Thai food ? It's such simple ingredients and quite frankly one of the least tedious cuisines to whip up. There are a lot of interesting dishes available but if you ask me, these are my absolute favourite and top picks. Eat your heart out!
1. Som Tam–  This is one of my favourite types of salads. It's full of fresh raw papaya which is grated or thinly sliced with red chilli, cherry tomato, broad beans or French beans, roasted peanuts, palm sugar and fish sauce. You can add meat or seafood to it but I like it in it's original vegetarian avataar but I must admit I skip the cherry tomatoes.
2. Green Curry – This piquant curry is the stuff my dreams are made of. It is by far my most favourite thing to eat in Thailand and believe me it is extremely difficult to choose ONE favourite. I like to eat my curry with shrimp but it can be eaten with any meat of your choice. Unlike the curries back home, this green curry is spicy and full of baby aubergine, galangal, red chilies and lots of vegetables despite ordering it with meat or shrimp. It's best eaten with jasmine rice and if you don't want the green curry you also have an option of red or yellow. Funnily it is the green that is the spiciest and yellow that's the mildest curry.
3. Basil Chicken and Rice – This is another one of my favourites and I find it's so simple yet very popular with Thai people. It's simple minced chicken, beef or pork, lots of holy basil, red chilli and some soy sauce and served with some plain steamed rice. It's spicy, tasty and the perfect one plate meal. You don't need anything else except maybe a really cool drink to wash down all that spice.
4. Pad Thai – It is probably their national dish and what a stellar one to pick that represents what is quintessentially Thai ingredients. This is a fried rice noodle based dish cooled with , red chilli, roasted peanuts, dried shrimp, lime, bean sprouts, shrimp oil, palm sugar and can be eaten with any choice of meat or seafood. This dish is found in almost any and every establishment but is best eaten off the street or at one of their many food courts.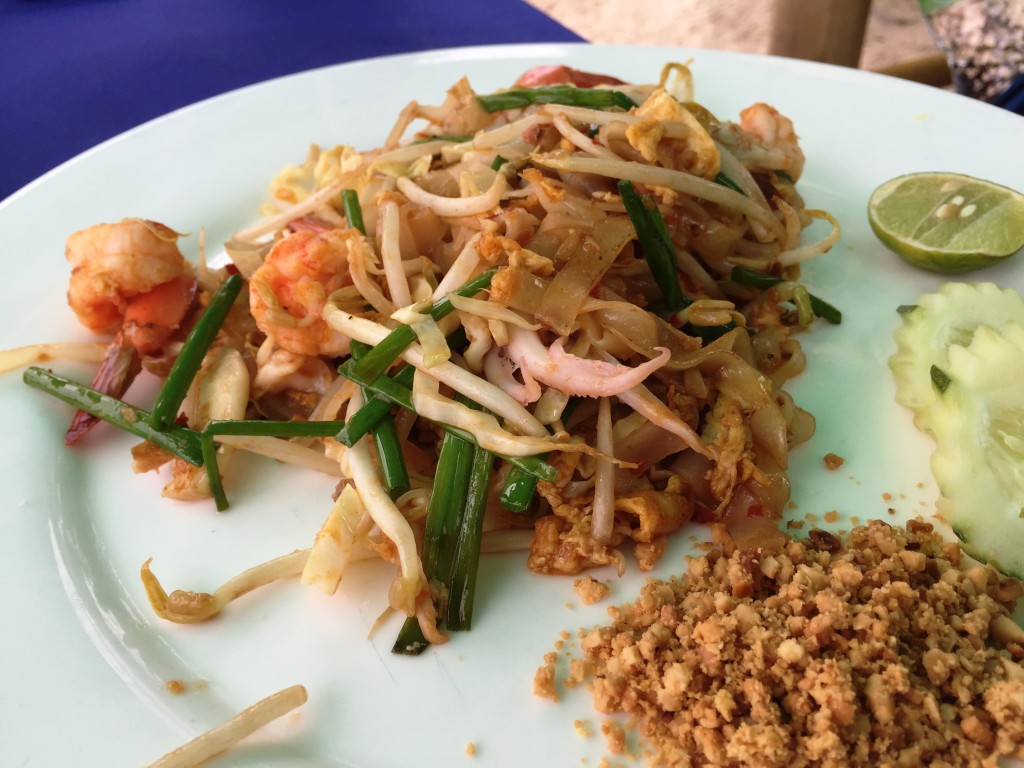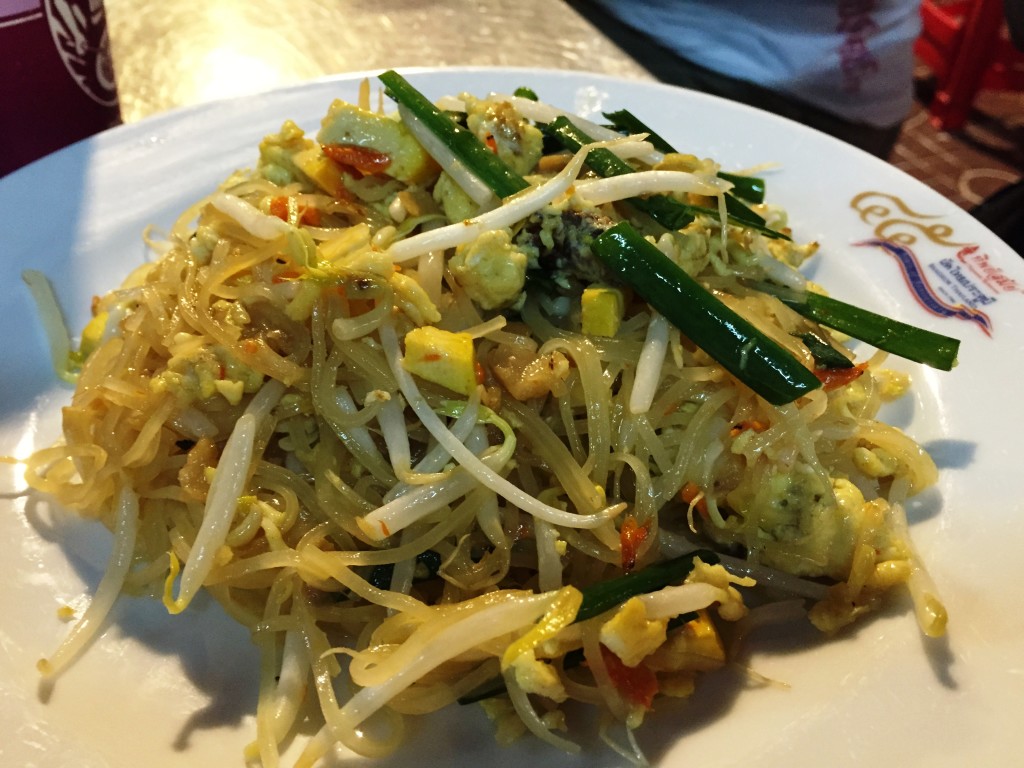 5. Thai Pancakes – I don't know if they have a local name but you'll find them in little street carts all over the country. They make these delicious thin crepe like pancakes usually stuffed with bananas and topped with nutella or even eggs or jam. They have plenty of choices but my favourite is the local sweet milk which is almost like condense milk along with the banana stuffed pancake. They cut it into little pieces and you'll soon realise it's quite a snack. I first ate these in Krabi earlier this year and since then I eat it every chance I get in Thailand.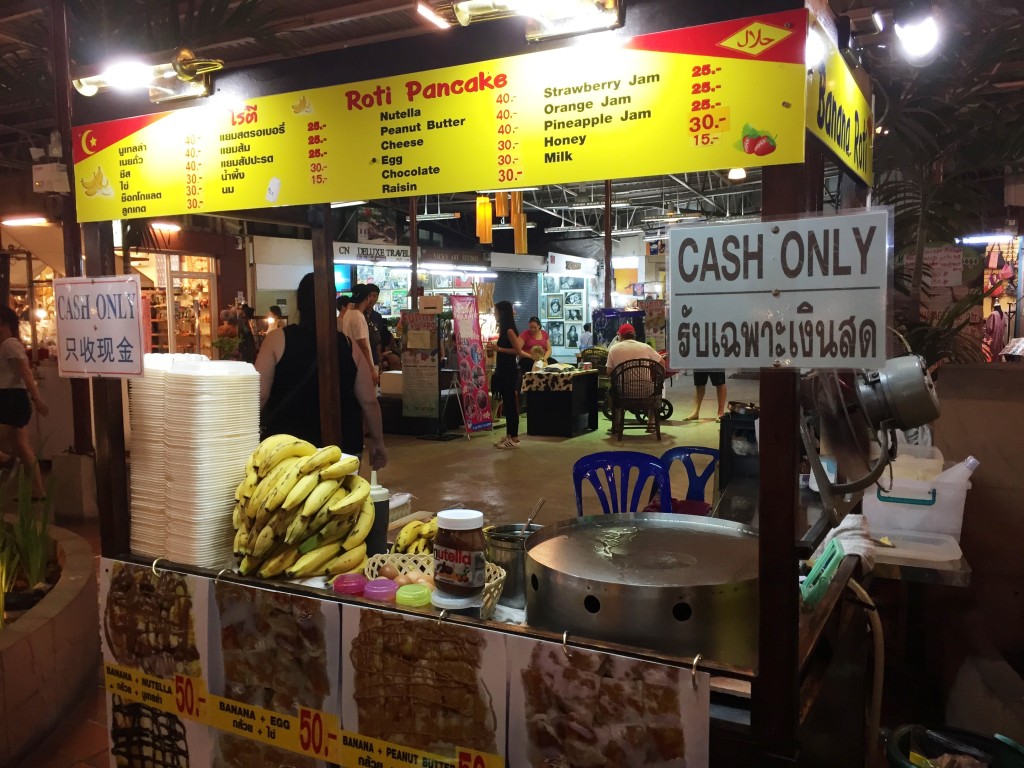 Thai food doesn't consist of just these 5 items, there are plenty of more dishes. In fact the Tom Yum Soup, The Kao Pad or Thai fried rice, red curry  and plenty other dishes are exqually exciting. I've just picked 5 of my very best dishes that I personally enjoy. If you think there is something I should try the next time I'm in Thailand leave me a comment and I'll be sure to add it to my never ending list !