Much like fashion and technology, food also tends to have trends. There are always up and coming cuisines, particular dishes or even a style of cooking that are a rage world over. Once upon a time French food was considered the ultimate fine dine experience. Suddenly we were invaded by Japanese sushi and Ramen bowls. Even the cronut made a sensational splash molecular gastronomy has diners ooing and aahing over it's spheres and smoke infused meals.
A cuisine that has lately been cosidered one of the hottest new cuisines and one that I personally longed to sample is Peruvian cuisine. Anyone who knows me, knows my heart is in South America and apart from a general fascination with Peru I can't wait to eat their food. As luck would have it, I went to London this year and thanks to my wonderful family had a chance to dine at one of the hottest restaurants in town called Lima Floral. I ate a tasting menu and it was love at first bite. I have been lazy and not written about my meal but I will get down to that soon because it is worth sharing. I remember coming home and thinking oh well that's about as close as I'll get to Peru or the food there for a while. Little did I know the Park Hyatt Goa had decided to make this tiny taster a very happy camper.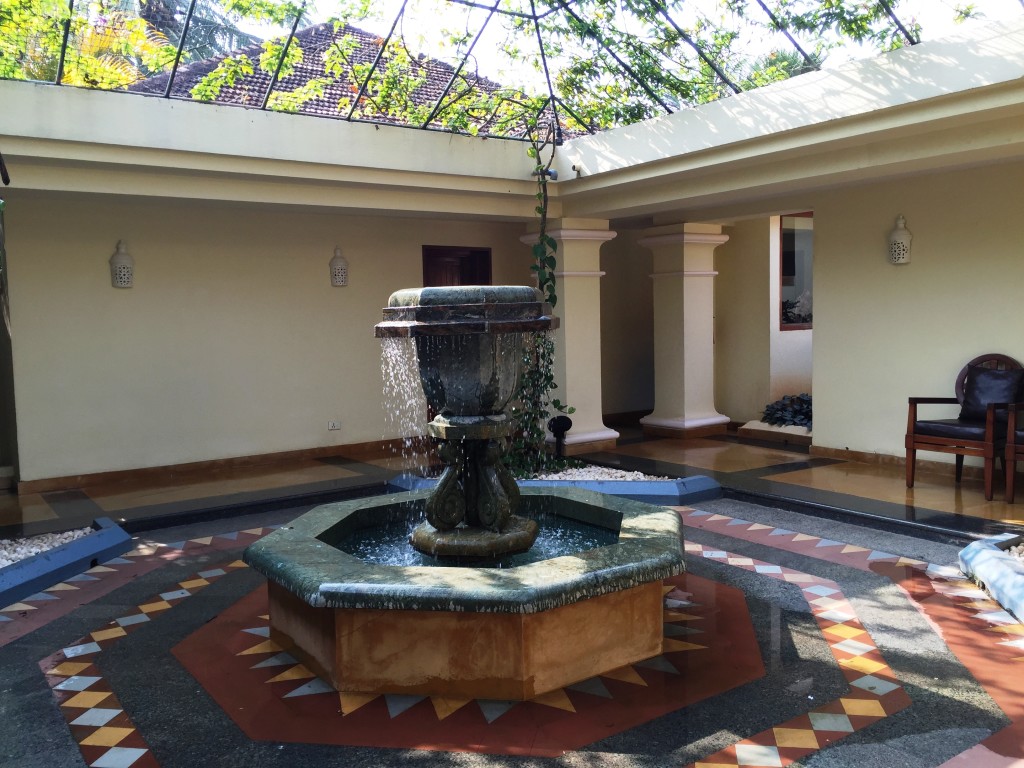 A brilliant concept which is the brain child of their wonderfully hospitable General Manager Mr Thomas Abraham, is to bring a slice of Peru to Goa. If you've been to the hotel you will know they have an exquisite restaurant on the beach called Palms which specialises in seafood and grills. This picturesque restaurant has the pleasure of having their very own ceviche menu specially curated by Peruvian Chef Bruno Andres Santa Cruz.
Ceviche ( pronounced Say Vee Che ) is a style of cooking. A lot of folks are hesitant to try this kind of food because it is a process of cooking raw fish or seafood in lime or even orange juice with red onions, salt and pepper. Believe me when I tell you, the food you eat isn't raw. The citrus helps cook it within minutes and it's the freshest way to eat fish if you ask me. It is one of the few times you can actually taste the produce without it being over cooked, under cooked or drowning in spices.
The menu has wonderful dishes including scallops, lobster, sea bass, muscle and fish. It does also include vegetarian ceviche options and a few other Peruvian inspired dishes not to mention a delicious passion fruit cheesecake. I'd go as far to say it's one of the best cheesecakes I have ever had.  They also serve up Pisco inspired cocktails. Pisco is a Peruvian drink which is extremely potent but seemingly flavourless. It's almost like basa fish. It takes the flavour of what it is mixed with. The most famous is of course the Pisco Sour which after drinking one too many I realised I'm not a fan of.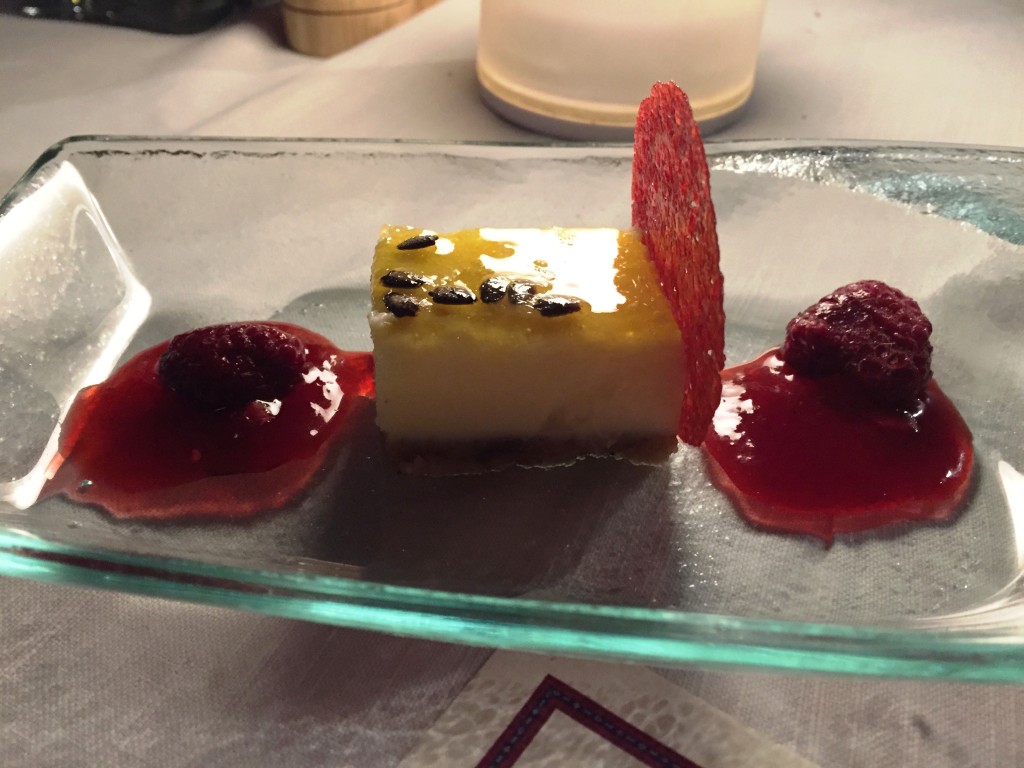 I can't help but applaud the hotel for it's endevour because we are always complaining about how we are the last to really catch up with international trends and this is possibly the first time anyone is really embracing anything Peruvian. If you're planning to visit Goa I would highly recommend a meal at Palms at trying their ceviche menu.
Disclaimer : I was hosted by the Park Hyatt Goa to sample their menu. I fell in love and decided to write about it 🙂