Amsterdam is one of the most visited cities in Europe. The city is incredibly tolerant and since most contraband is legal it tends to attract more than it's fair share of folks. People come here to party and have a good time. It's full of hotels and little b & b's but if you want a certain level of comfort and elegance, you need to pick wisely. I spent a couple of days in the city and after staying a few nights in a tiny hotel next to the popular Dam Square, I decided I wanted to move to a slightly quieter neighbourhood a grander hotel and treat myself a bit. I found myself taking a rather long taxi ride to a different neighbourhood, one not crammed with tourists and then through the gates of The Okura Hotel Amsterdam. The hotel is a part of the Leading Hotels of The World  chain and having stayed at their properties in Lisbon and Johannesburg  I felt I had picked my hotel wisely. There are many reasons why I enjoyed my stay at Okura and these are my highlights!
A Room with a View – Having walked all over the city discovering new places I find Amsterdam isn't a place full of tall buildings. Which means I didn't get any aerial view of the city, that is till of course I walked into my room on the 24th floor. Nothing prepares you for this stunning view of the canal below and the city itself. It makes sitting by your window with a glass of wine a wonderful way to unwind.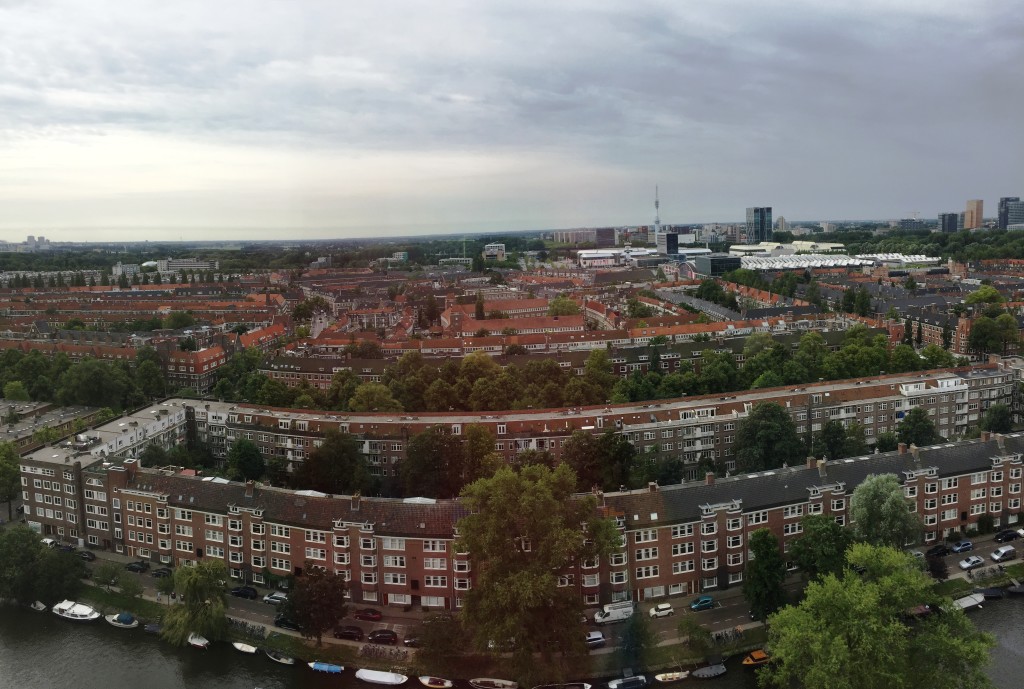 The Room – The room of course is beautiful, comfortable and well planned with anything and everything you might need. It is definitely one of the main reasons why I would revisit next time I'm in the city.
Taste of Okura – Unlike other hotels, the Okura has a lovely culinary studio where they hold private master classes for guests who would like to learn different recipes or cooking tips. I find this to be a very insightful thing because while most hotels will organise something for you, the Okura takes it so seriously that they have an entire studio designed for it. Considering they have exquisite dining options and incredible Japanese, these culinary classes are very interesting.
Delicious Dining – Since this is a Japanese hotel, you can expect some incredible food from their Japanese restaurant Yamazato and their Teppanyaki bar Sazanka but apart from them, their 2 Michelin star restaurant Ciel Blue is fantastic and you can also dine al fresco with a beautiful view of the canal ( one of my fav meals in Amsterdam to be honest ) If you don't have time to stay at the Okura I would highly recommend a meal here. It's worth your calories!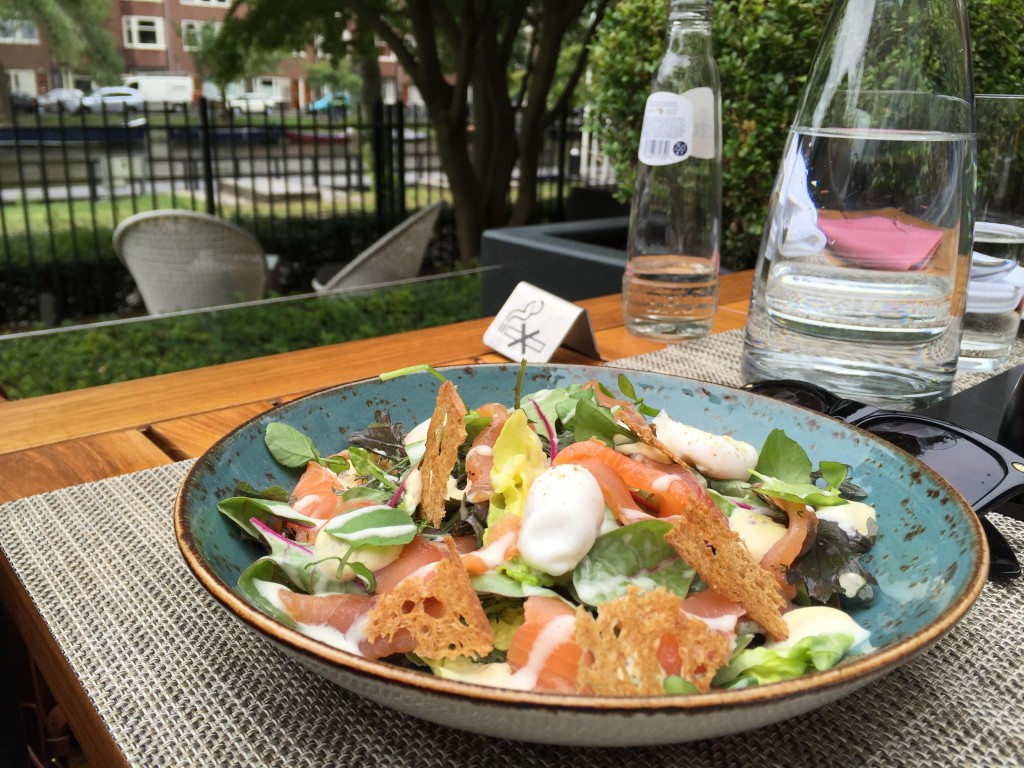 A Stroll by the canal – While the hotel might be a little further away from all the main hustle bustle, it makes up for it by being right next to one of the many canals in the city. Not only is it picturesque but it's a beautiful part of town and you can talk a stroll or just sit on the park bench and enjoy the small boats going by.
Attention to Detail – What I love most about this hotel is their attention to detail. This is something I try make sure I pay attention to in every single hotel I stay at. The devil really is in the details and I think apart from the stellar service I was given, there were small things which I think were worth mentioning. Some hotels do it, a few not all but it's always nice to see your name or a some amount of customization like they did with my TV screen. I was amused with their fancy toilet and thrilled with the tastiest macroons in my room.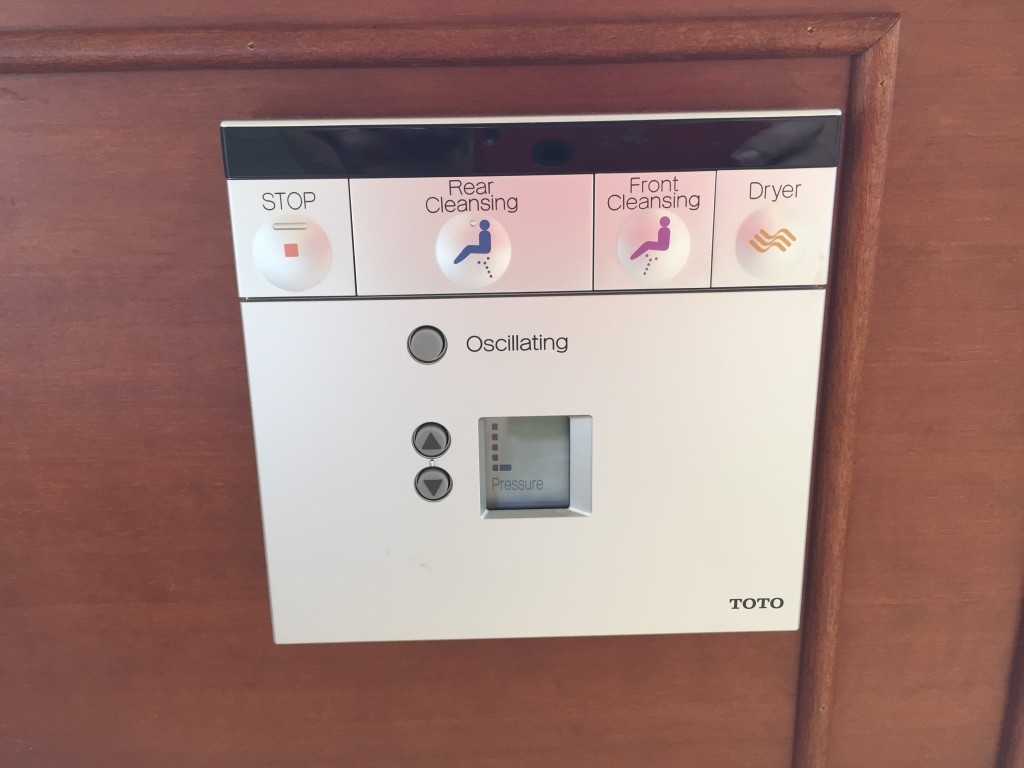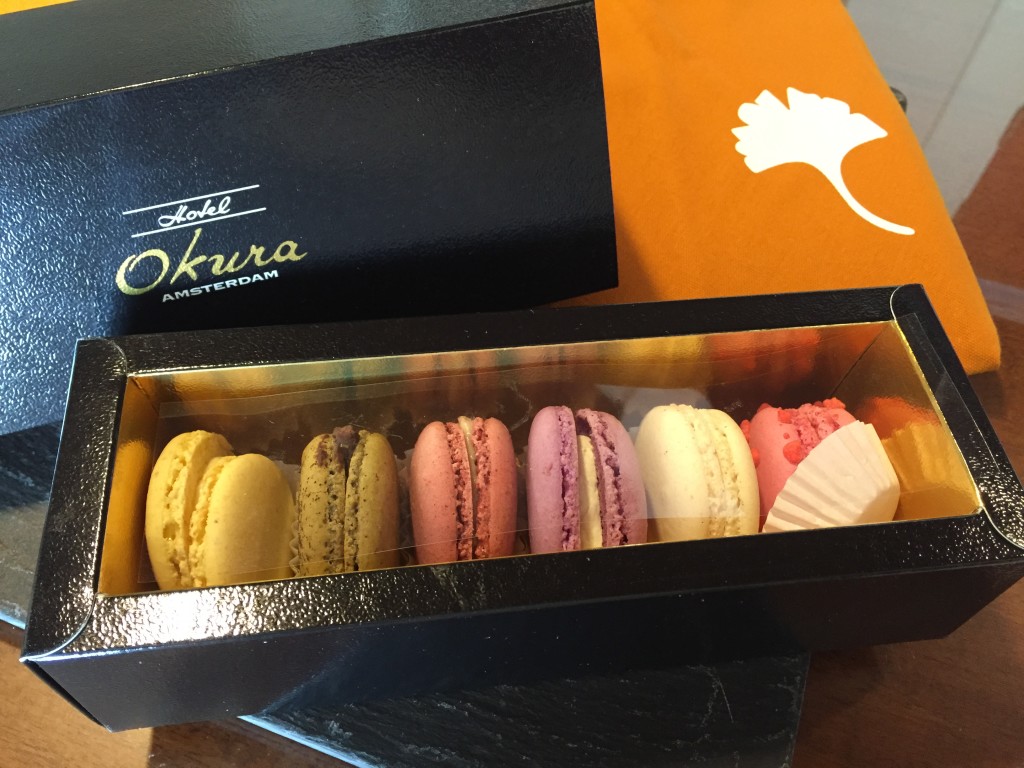 A local neighbourhood to explore – What I really love about the hotel is that it allowed me to explore a different side to Amsterdam. Away from the tourist traps I was able to walk through different neighbourhoods and see another side of the city. I found amazing local restaurants, adorable cafes and shops and my greatest find was a local street market barely 10 mins away from my hotel.
Some more pictures from The Okura Hotel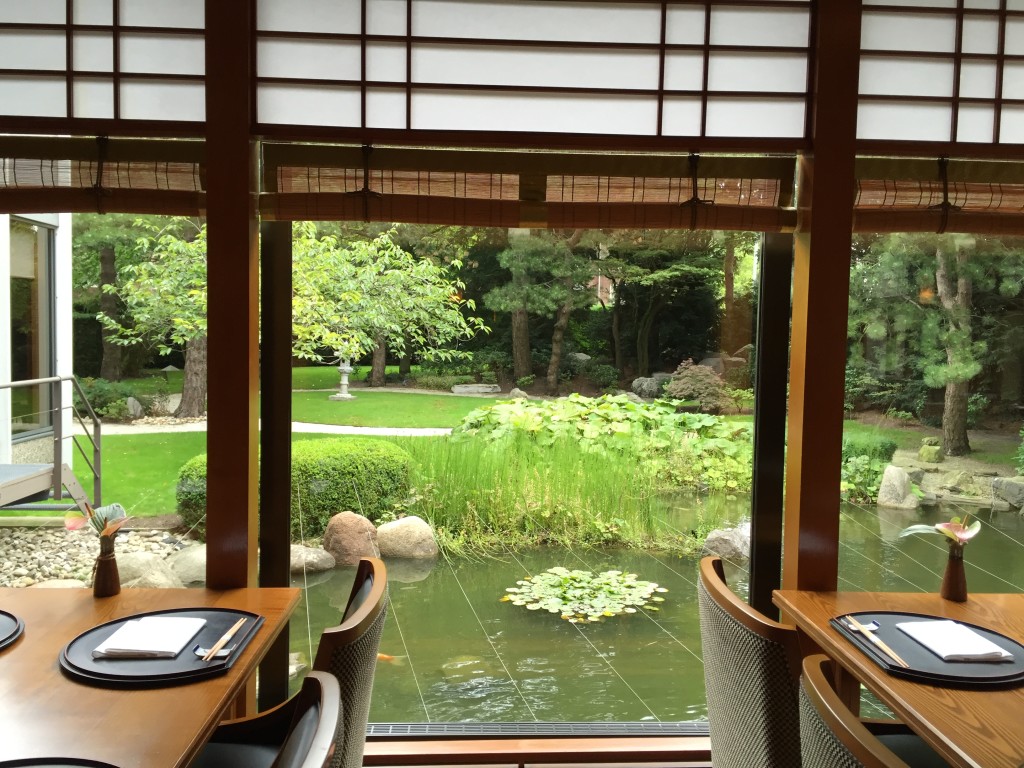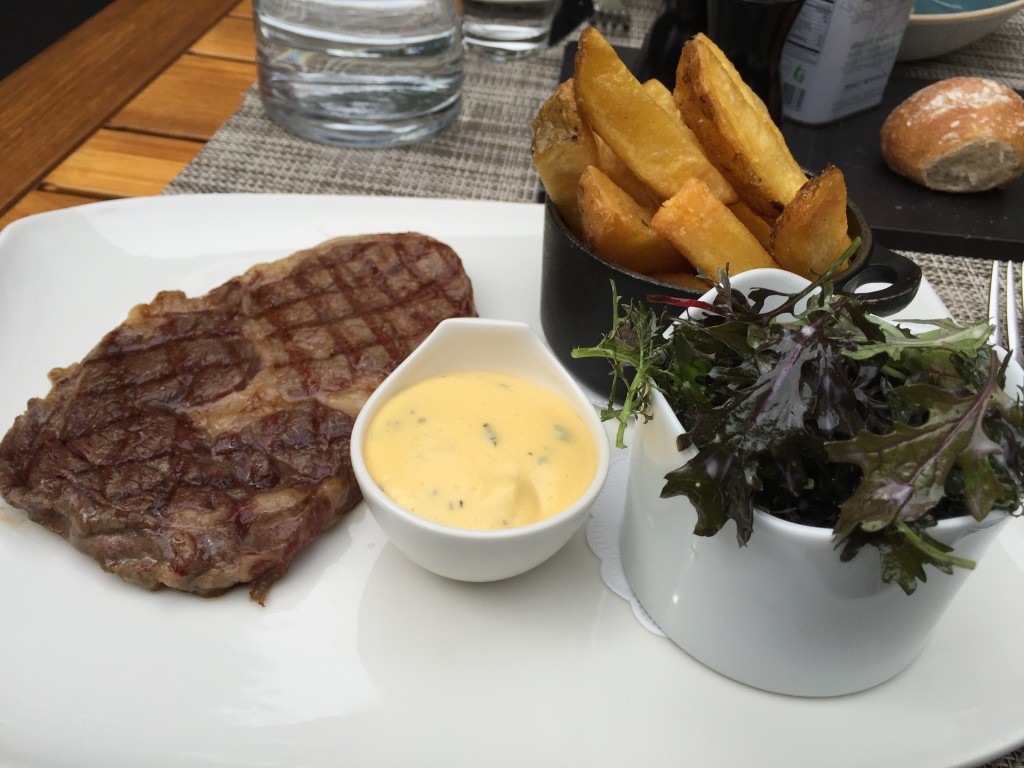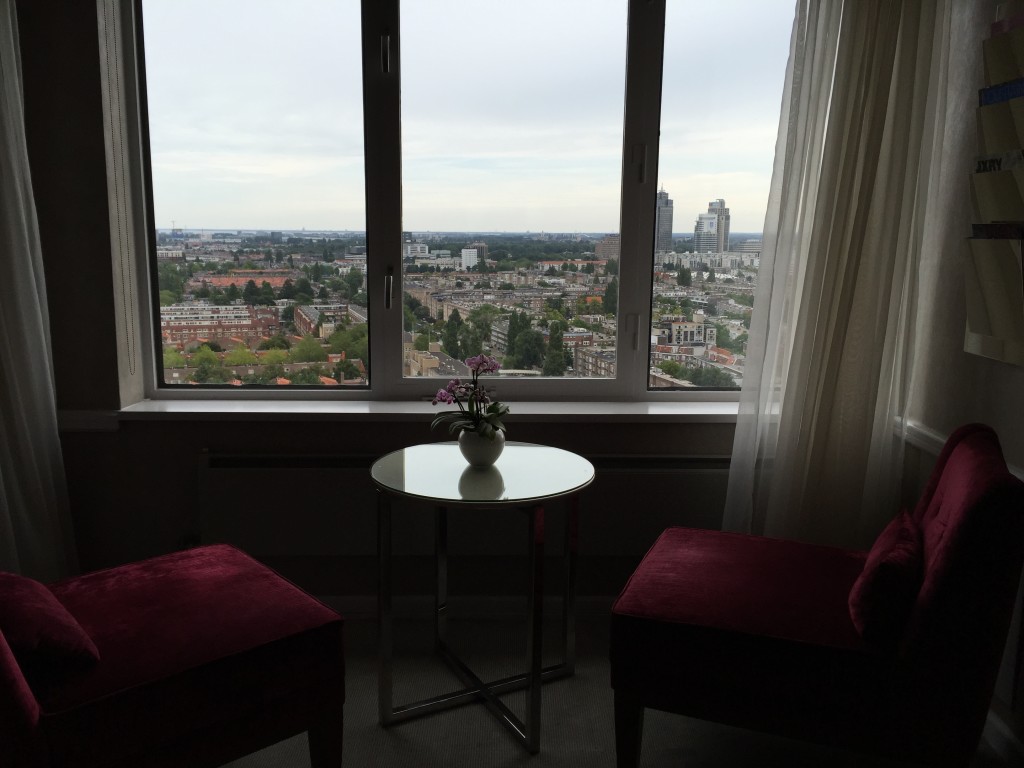 Disclaimer : This post was done in association with The Leading Hotels Of The World. I'm in love with their properties and always delighted to partner up! All thoughts and views expressed in this article are purely my own.