No matter what people say or how ever much they romanticise it, Travel is a luxury. Not everyone gets the chance to drop everything, pack their bags and wander of on an adventure. For some it's the expensive of a trip specially when you're paying for a family of four, for others its not the expense but time that they can't take away from work. Whatever the reason, the bitter truth is not everyone gets to hop on a plane and fly away. For those who can't get away or only have a quick weekend to spare, I think the best solution to your travel woes is a Staycation.
For those of you that wonder what this means, a staycation is when you stay in your own city but check into a nice hotel and enjoy a mini vacation without leaving the city at all. Would you believe I have never indulged in one despite thinking about it several times. I was recently generously invited by the Trident Hotel at Nariman Point and I thought what better way to experience my first ever staycation than with a beautiful hotel in the heart of South Mumbai.
I had a beautiful weekend with them and it got me thinking. This festive season gift you or your loved ones the change to truely unwind and relax by treating them to a staycation. Perfumes, chocolates, clothes, bags and all the other predictable gifts are over done. This season there are plenty of birthdays and anniversaries to celebrate let alone Christmas and New Year. Do something different and indulge in a fantastic stay. To make the decision slightly easier for you, here are my reasons why The Trident at Nariman Point is worth visiting.
The view from the room – Make sure you book a room with a sea view because it's possibly the most beautiful sight in the city. The rooms are spacious and provide everything you might possibly need. It's perfectly cozy but if you ask me it's really the view that makes it even more special. Imagine waking up to a clear sky and sparkling blue sea.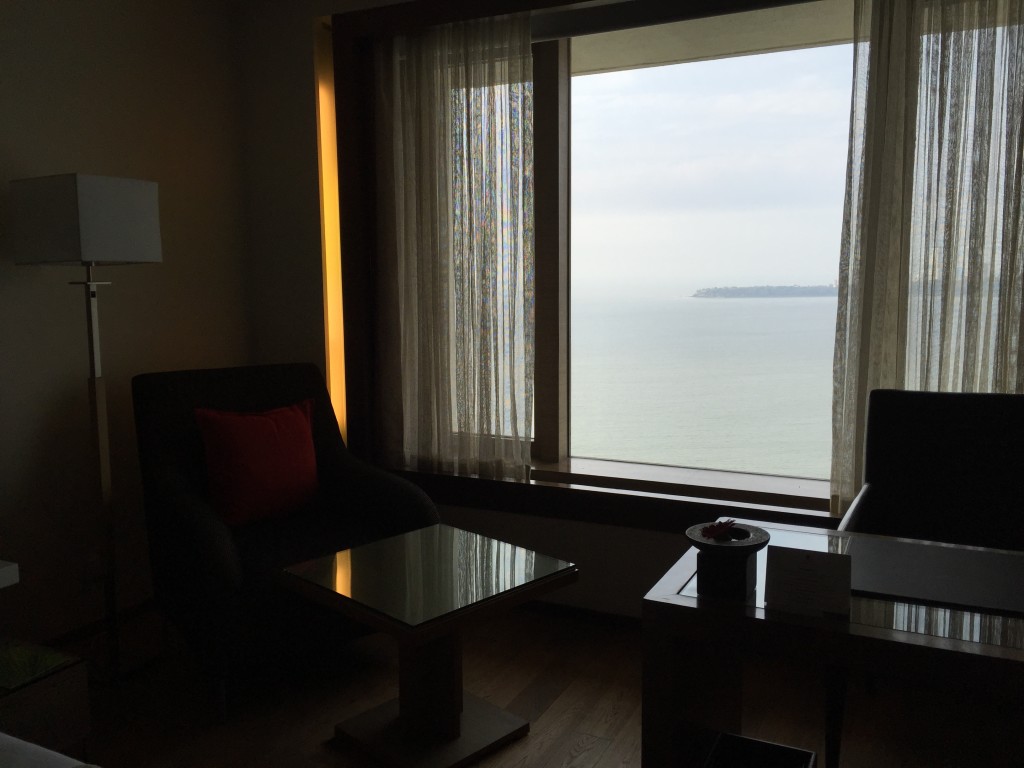 The open air pool – One of the perks of staying at the Trident hotel is you get access to their beautiful open air pool on the 11th floor. It's breezy and wonderful specially in the cooler months and it's also got a great view of the sea and Marine Drive. Apart from swimming and pool lounging, it's also a great space to watch the sun set and enjoy a round of drinks. It's not easy to find a good vantage point to watch the sunset in the city and this is a perfect one so if you are here, make full use of it!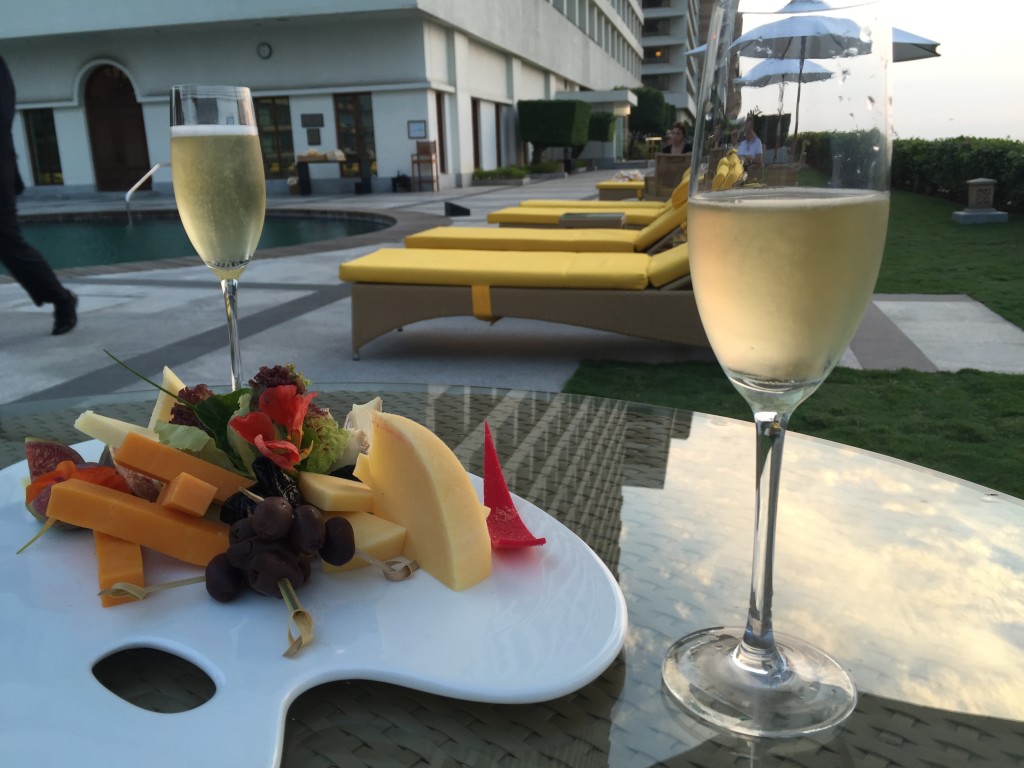 The Spa – It goes without saying that nothing is more luxurious on a vacation than a decadent spa treatment. Unlike other hotels with gym or pool membership and special spa packages, the Trident Nariman Point only allows access to their spa to in house guests and noone else. So one of the perks of staying here is a beautiful massage or any treatment that they offer. I went for a traditional body massage and felt like a pampered princess. I absolutely love spa sessions and massages and to be able to experience one where I can't just walk in and book an appoint is even more appealing.
Breakfast in Bed – What better way to relax and indulge than with breakfast in bed. The spread at their restaurant Frangipani is of course plenty and delicious but the fun is in doing something different. With a beautiful room and stunning view, it makes breakfast in bed even more special!
Opt to drive around in a Mini Cooper – One of the perks checking into the hotel is that you can book their fabulous Mini Cooper for a drive! Imagine being driven around town in this gorgeous thing! They don't allow it to be used for long distances but a lil chat with their incredibly good concierge will make it possible to rent it out for short distances around the hotel.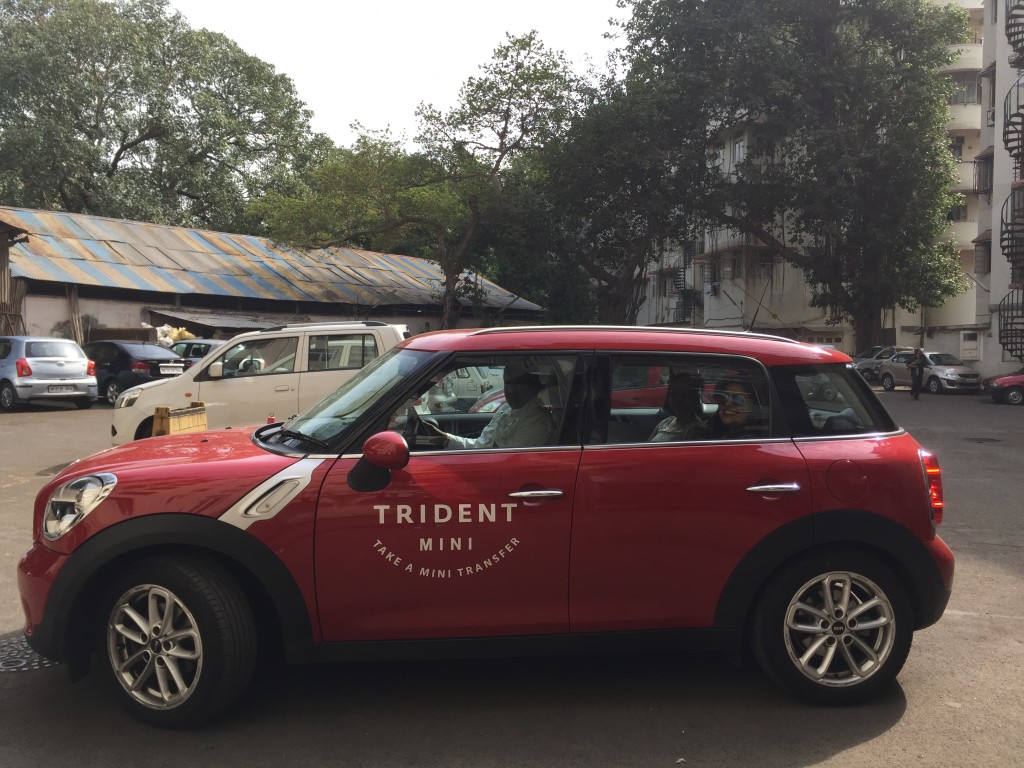 Privy to ridiculous views of Bombay – If you ask me the real perk of staying at this hotel is that from practically any spot in the hotel you get the most amazing view of the city and Marine Drive in particular. The pictures don't do justice to the real thing. You could be at the ground floor coffee shop Verandah and witness the buzz outside, you could be at the pool on the 11th floor and enjoy the view, your own room or even the beautiful rooftop room or their business center 34 floors up and get an almost panoramic view of South Mumbai. Lesser known fact is that the hotel fiercely guards their guests privacy so unless you are a resident and staying at the hotel, most of these places are off limits. Not all but the really good ones are!
High Tea at the Verandah – I grew up in this city so stopping by at the Veranda in the lobby for a quick cup of coffee or meeting has been quite common. What I hadn't experienced before is their amazing spread for High Tea. It's a relaxed area with delicious treats on the menu and it's a perfect way to indulge as part of your staycation. Should you not make it to the staycation for any reason, pop by sometime for the high tea anyway, it's worth the trouble. They also make a beautiful lemon tart, possibly one of the best I've eaten in the city.
Devil's in the Details – I find that the one thing that attracts me to any hotel more than the service is their attention to details. Personally I find that little gestures speaks more than anything else. While good service is expected, infact it is a given for any luxury or 5 star property, they don't really HAVE to go out of their way to try and make you have everything you might want. It's always nice when they do. The Trident like all hotels has it's perks but I noticed little things that pleasently surprised me. A swift check in for starters. There is nothing more irritating that coming off a flight or a long car ride when you're exhausted and the person checking you in is slower than a turtle or dumb as a doorknob. It's always nice to know you're room or bathroom has been clean and sterilised & a little sticker that says so, not all hotels go out of their way to let you know. I find this quite reassuring. The shower nob had two setting, normal and massage and if you know me personally or have been actively reading my posts you know I melt at the word massage. Nicely done Trident Nariman Point.. nicely done 🙂
My bathroom also had a little station that included nail polish remover, a tiny bottle of coconut hair oil and even talcum powder. It's usually easy enough to ask for at any hotel but I like that they keep in in your room just incase you might need it. Personally I oil my hair and change the colour on my toes more often than I'd like to admit so while this might seem odd, it's perfect a part of my staycation if I want to randomly oil my hair post dinner and soak in the tub to relax! I think it's thoughtful and much appreciated.
Fantastic meals at India Jones – The best restaurant at this hotel is their Oriental Pan Asian India Jones. I've eaten here a couple of times and have always enjoyed my meals. You don't have to stay at the hotel to enjoy a meal here but it's a wonderful place to dine should you decide to stay here. The Thai curries are delicious, the dim sum my personal favoruite but they have so much on the menu its hard to pick and choose so do what I do, let the chef guide you.
Drinks at the Opium Den – This place is a little special because I celebrated a birthday here once. It was very low key but I did celebrate with plenty of cocktails – that's because they're delicious and in the evening the view is a great addition. At night it looks quite sexy and is a great place for pre or post dinner drinks.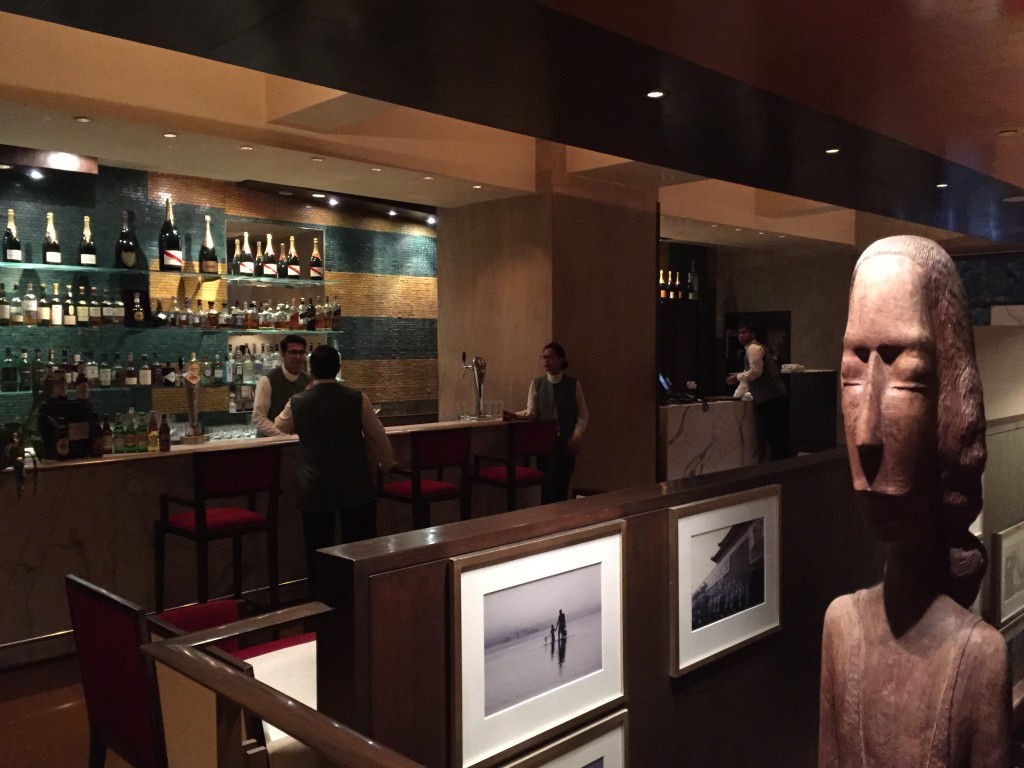 Disclaimer : I was invited by the hotel to experience their Staycation program but all views and opinions are my own. In the interest of FULL disclosure, it's the view from this hotel that compelled me to write about it 🙂