2015 really was a remarkable year for me. I had the pleasure of travelling to many different countries, cities and towns and trying out all sorts of delicious things. Nothing makes me happier than travelling and good food. Those that know me well know I enjoy cooking but am terrified to actually feed people and that no trip anywhere is complete unless I've packed food ingredients in my bag to bring home. I've brought woks ( three actually ), knives, shitake mushroom, cheese, ridiculous amounts of cheese and pork sausages ( no beef sadly since it is banned in the state of Maharashtra ) spices, herb mixes, fresh chilies you name it I've bought it.
So if food excites me that much, you can be assured that on all my trips, I took the time and effort to enjoy my meals. At the end of each year, I like to hit rewind and see what fascinated me the most. I want to say here that there was a lot of food I tried, good bad and terribly ugly. Despite a lot of satisfying meals, I've picked only these to share in my post because I honestly feel they were outstanding and most importantly memorable. So memorable that I can nearly taste them in my mouth as I write. Shockingly no pasta from Italy made this list despite enjoying some very nice ones. No dessert either because I really don't have much of a sweet tooth but some interesting and often enough simple food that I enjoyed and had beautiful memories of. Here is literally the world on my plate in 2015! Enjoy!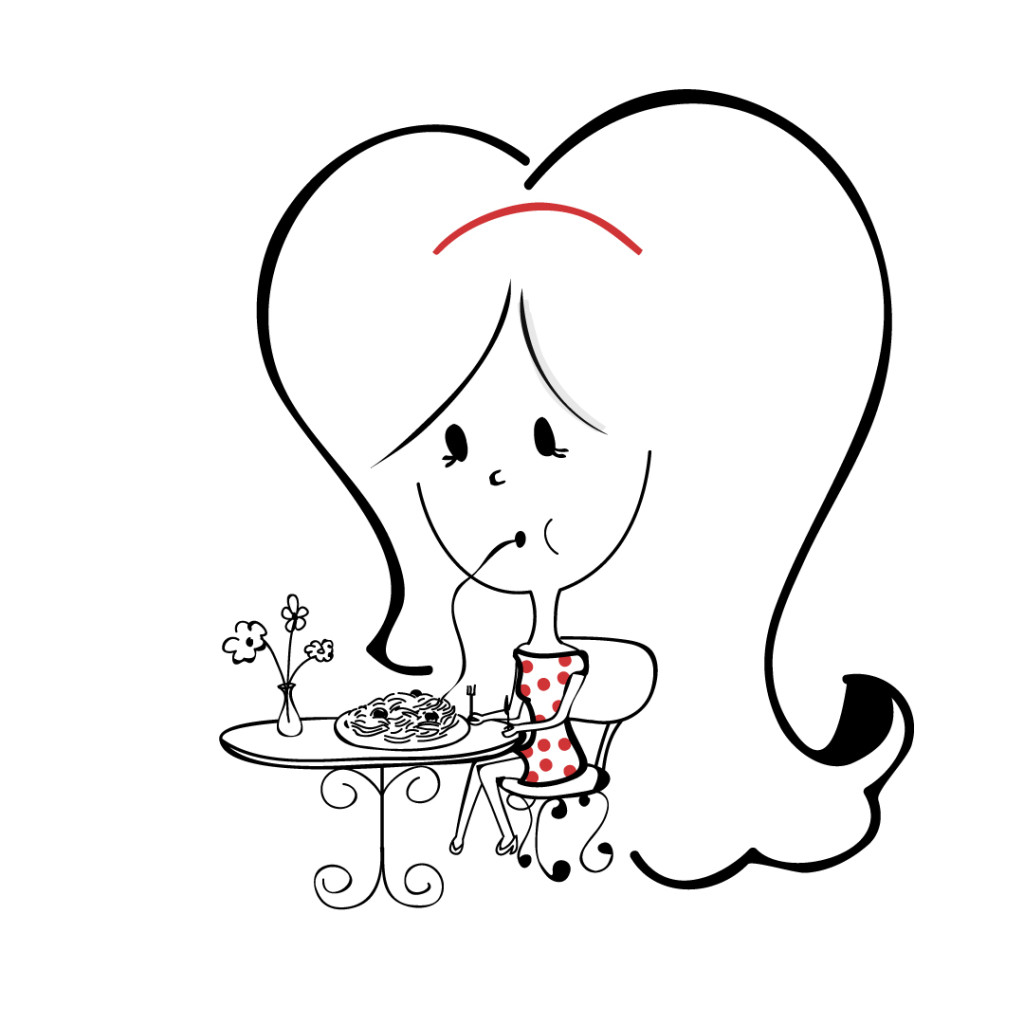 Peruvian Meal in London – There is no better way than ushering your birthday ( no I refuse to reveal my age ) in one of the most amazing cities in the world. My time in London was absolutely amazing because not only did I get to spend time my family and an aunt I absolutely adore, but I ate some terrific meals. Japanese, Iranian, classic fish and chips with a tall glass of pimms but the most exciting for me was my first Peruvian meal. I think after Japanese food, Peruvian is the hottest or trendiest cuisine at the moment but sadly in India there is no accessibility. Not knowing what to expect I ended up having a terrific meal at Lima Floral a popular restaurant in London. While I love ceviche ( ate a lot of it at the Park Hyatt in Goa as well ) and loved my meal here, I have to say sadly I'm not the biggest fan of pisco sour. If you are in London and are looking for something new, pop into Lima Floral or their main restaurant Lima.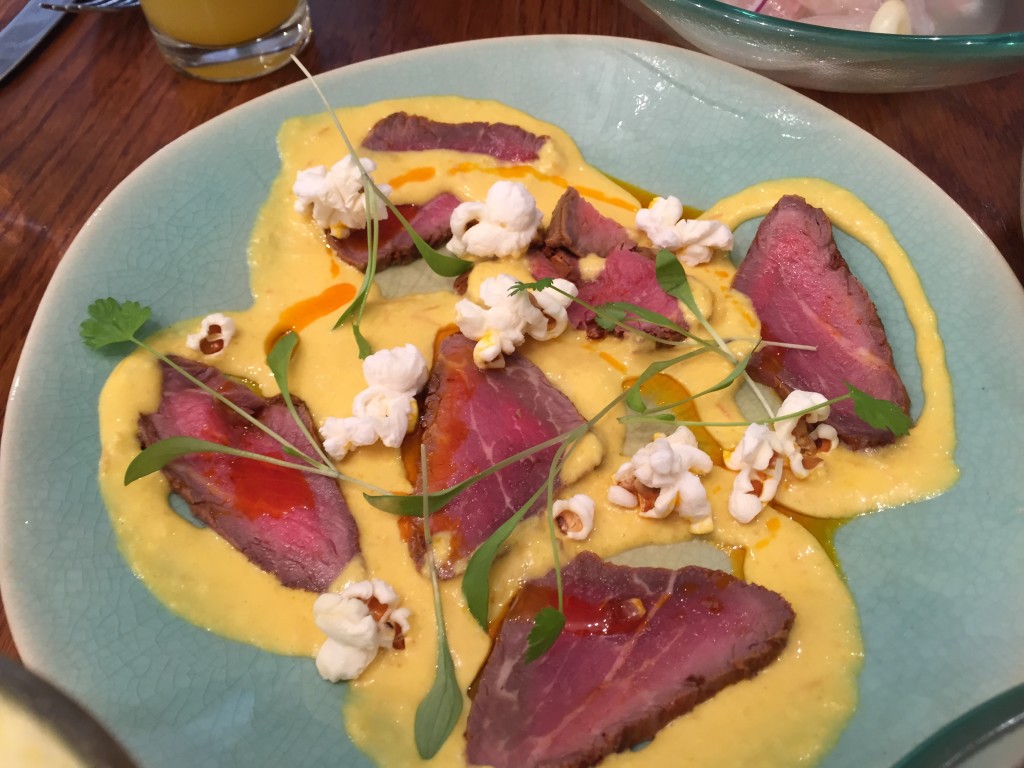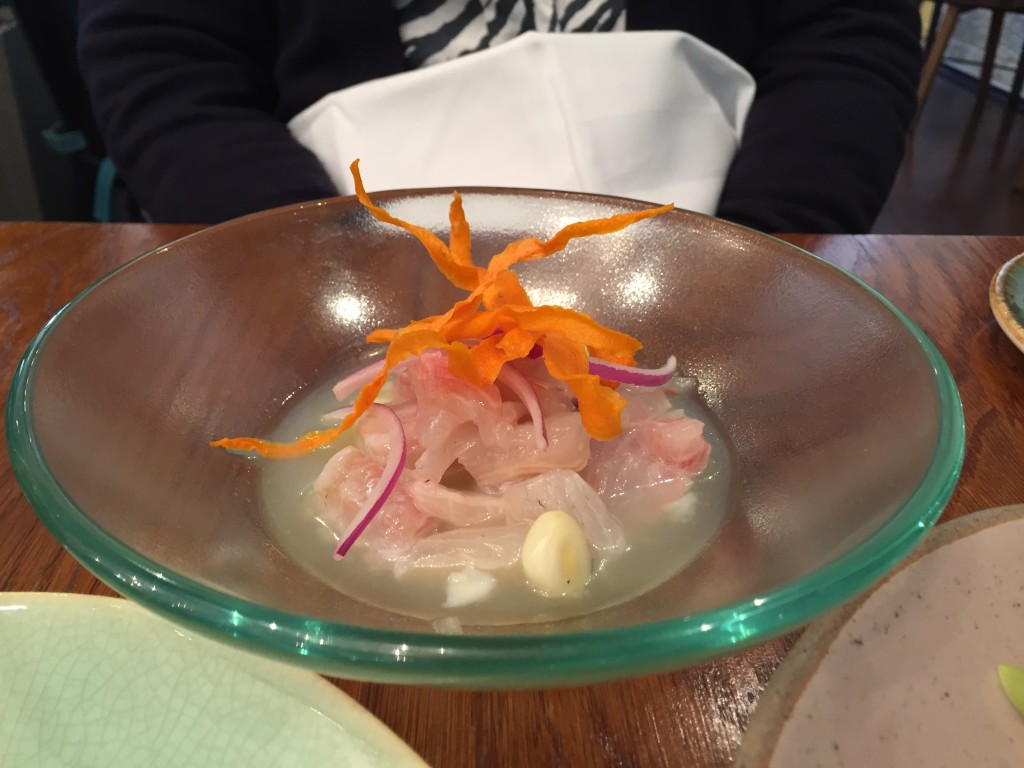 Braai in South Africa – There area  few countries that really have my heart and South Africa is one of them. I can't even begin to tell you how much I miss that country. The food, the weather, the cities but most importantly those beautiful people. One of the highlights of my trip was having a gorgeous meal at my friend Meruschka's house in Johannesburg where her roomate graciously cooked us a Braai. It is typically a South African style bbq but if you tell any South African that they get really annoyed and say " it's not a bbq, its a braai ! "  I have to say this country has some exceptionally good meat and I ate so much beef here I think it put me off for a while if that is even possible. Not only was this hunk of beef ' braai-ed' to perfection, it was a beautiful night where Meruschka made some salads, Mia just cooked that meat like a pro, we drank a LOT of wine and had great conversations. It was one of my last nights in the country and it was perfect.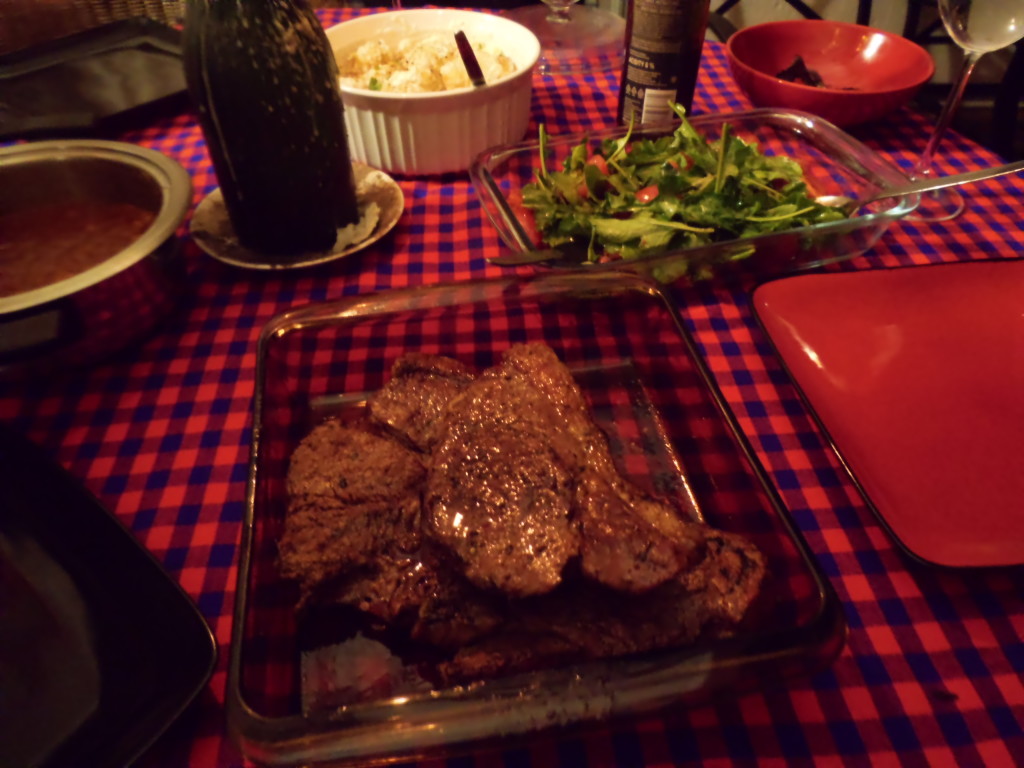 Pad Thai in Thailand – I could have been Thai in some life. I love their country, I'm obsessed with their food, so much so that I cook it very often, more than anything else and I think over all it's a really great country to explore and visit. It's an interesting culture that the more I learn the more I'm intrigued. My staple favourite in Thailand is the basil chicken and rice served with a fried egg on top ( I put an egg on everything even when I cook – I'm parsi what can I say! ) On one of the trips I went on a midnight food tour which took over three hours so you can just imagine how that went and we got to the end where the last dish was pad thai and I still dream of it. It was at a restaurant on Khao san road which I can't remember but it was stunning.
Crepes in Paris – " Paarreee holds the key to your hearrrrttt " as Anastasia would say. Paris most certainly does but it is their crepes that are available on practically any street corner that really holds the key to my heart! I much prefer the sweet crepes and I like a bit of honey in them ( no nutella thank you ) and it makes for a fab snack or even a quick meal because it's quite filling.
Ethiopian food in Johannesburg – This was another cuisine I tried for the first  time and absolutely fell in love. This lovely little cafe in Johannesburg called James XVI serves lovely food and I had a great time. Ethiopian food I'm told is usually eaten on a flat bread called Injera and various dishes of meat and vegetables are served on this bread and eaten. The bread reminds me of a soft dosa or even a neer dosa in terms of texture and a lot of the meat and stews are spicy. I can't remember what each thing was called and most of the time noone asks, they just lap it all up!
Pizza in Florence – Aaahh Firenze ! A city I fell in love with and will absolutely revisit soon. One of the best pizzas I have ever eaten was at this little pizzeria in the main square next to the Duomo and they sell them by weight which a lot of places do but these were delicious ! My favourite was the meatball pizza and I enjoyed it so much I ate there twice on my trip! I'd eaten some lovely pizza in Rome as well but this just stood out.
Sausages and Sauerkraut in Munich – Germany really is a carnivore's delight. I have fond memories of this meat and beer obsessed country because for nearly every meal all I ate was sausages and sauerkraut and relished it. I don't usually enjoy sauerkraut but the ones here were unlike anything I've had back home and I still dream of them.
Hotch Potch in Amsterdam – People would always say " oh you've made such a hotch potch of things " and it was only till I visited the Netherlands did I realize it's actually a dish ! It really is what it's name suggests, a mix of meat with gravy and flavoured mash potatoes. I'm told there are quite a few version of this confused mixture but this Dutch version of a meat stew with gravy and mash is just divine. Oddly enough I had to hunt all over Amsterdam for more traditional Dutch food but it was worth it.
Din Tai Fung in Australia Sydney – I"m such a Din Tai Fung fan and to find it in Sydney Australia was such a delight for me this year. This 100 year old Taiwanese chain is all over the globe but I usually eat it in Singapore. It's always a good meal and this one was epic because we over ordered and had to pack it and take it home! The dumpings, specially the Xiao Long Bao ( soupy dumpling ) and the prawn and egg fried rice are my absolute favoutire here.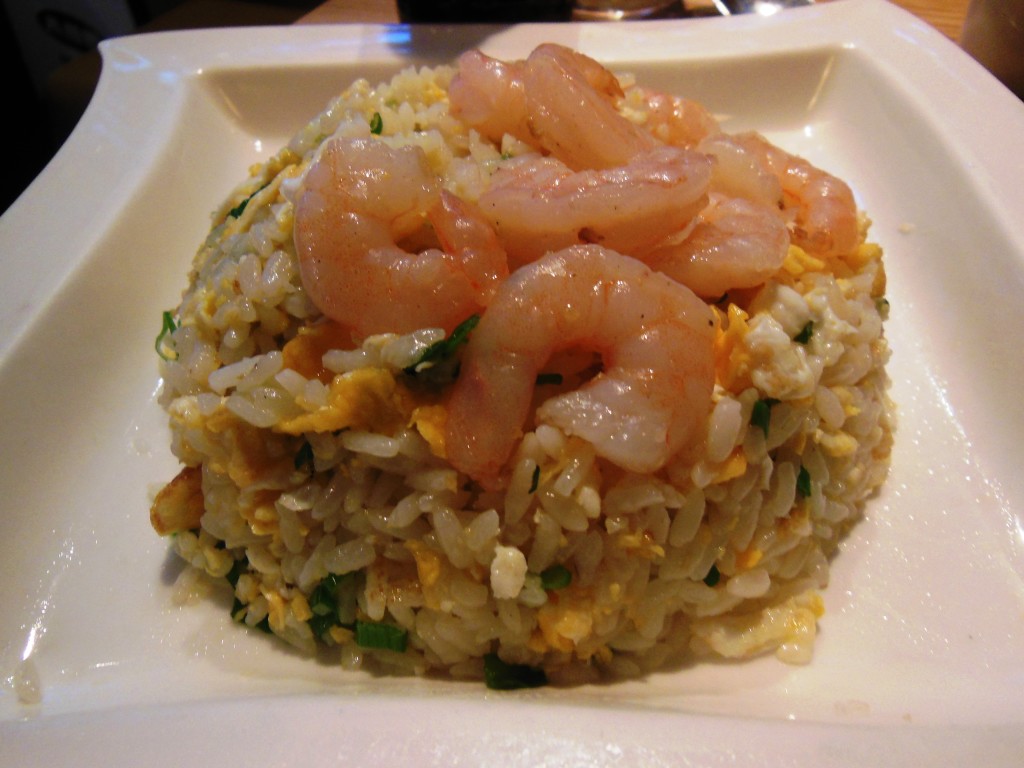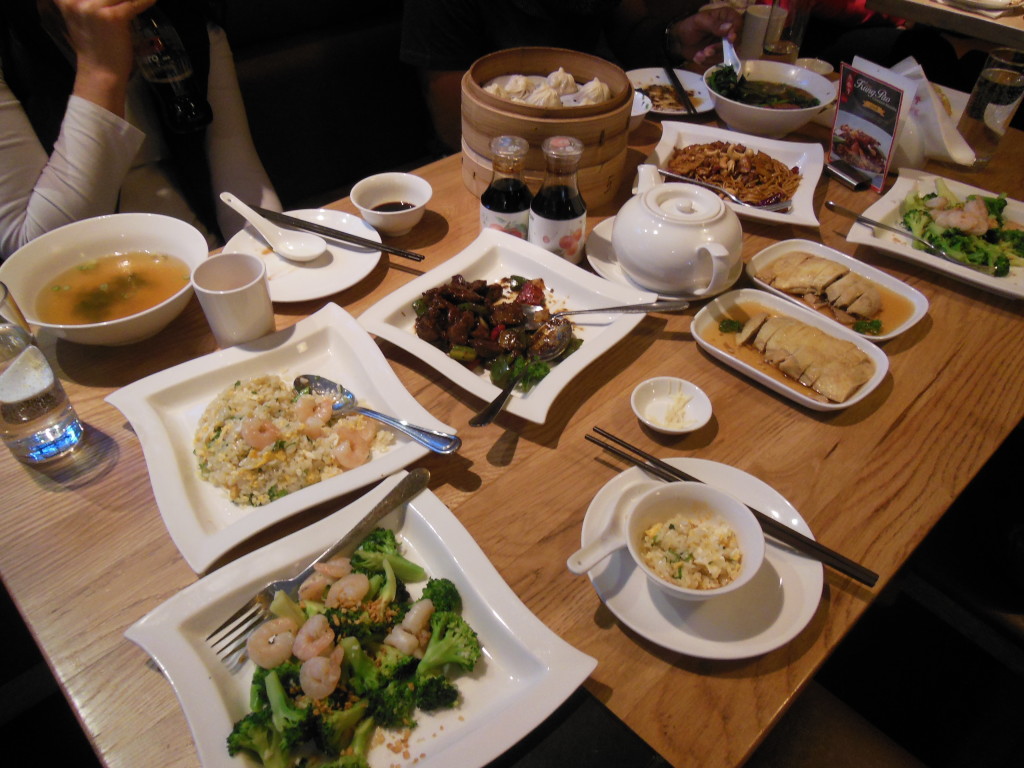 Biryani in Hyderabad – I'm the first to admit Indian food rarely excites me. I prefer coastal and South Indian food and Biryani to me is what I eat when I'm hung over or at a party where we can't be bothered to cater a good meal. I apologise to all the Biryani lovers that are reading this with utter disdain but it is not my go to dish. Having said that I ate at this restaurant in Hyderabad called Shahdab and really enjoyed it. Having had some rather over hyped biryanis in the city before, this was a delight and it was so memorable it made it to my list of top dishes in 2015.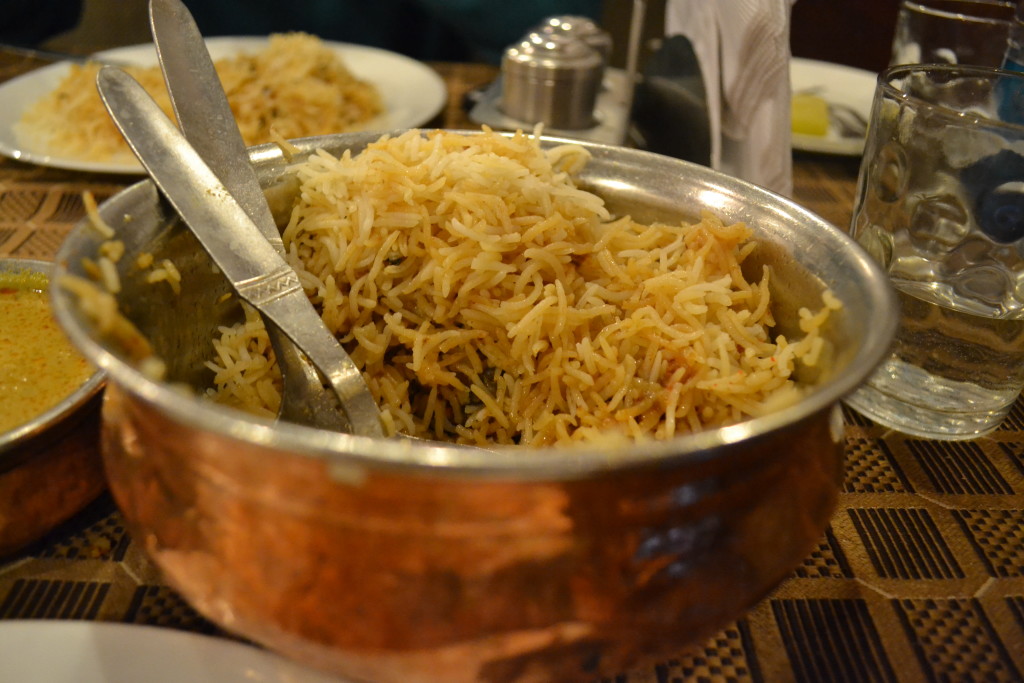 Beef Chilly Fry and Prawn Curry in Goa – This was just epic. I mean I will remember this meal for a VERY long time. I was at the Park Hyatt Hotel for the launch of their ceviche menu a few months ago and their genius chef Eldrige did a small cooking demonstration the morning I was scheduled to leave. He made beef chilli fry and an insanely good Prawn Curry. His recipe is different from the one I have and usually make so I'm very excited to try that ( which I will soon ) but till then I have vivid memories of these two dishes and they were both some of the very best food I have eaten. What's amazing is he made it from scratch without anyone around in less than half n hour as a demonstration! It was so good I ate it off the pan !
As I said before, there were many dishes but I feel these were more special than others. I hope 2016 is also filled with a lot of travel, adventure and great food ! Happy New Year my darling readers, you are amazing and I hope you all have a smashingly good year full of love laughter happiness and lotsssss of travel and tasty treats 🙂 See you next year!