The city of Kochi ( Cochin) in Kerala has been attracting traders and travelers for over 600 years and as a result of which has Dutch, Portuguese and even English influences in this city. Kerala is known for its spice trader but Kochi is so much more than that. While the rest of Kerala is more laid back and calm, Kochi attracts visitors with its relaxed charm and fun things to do and explore. The next time you visit this city, these are a few things that might interest you.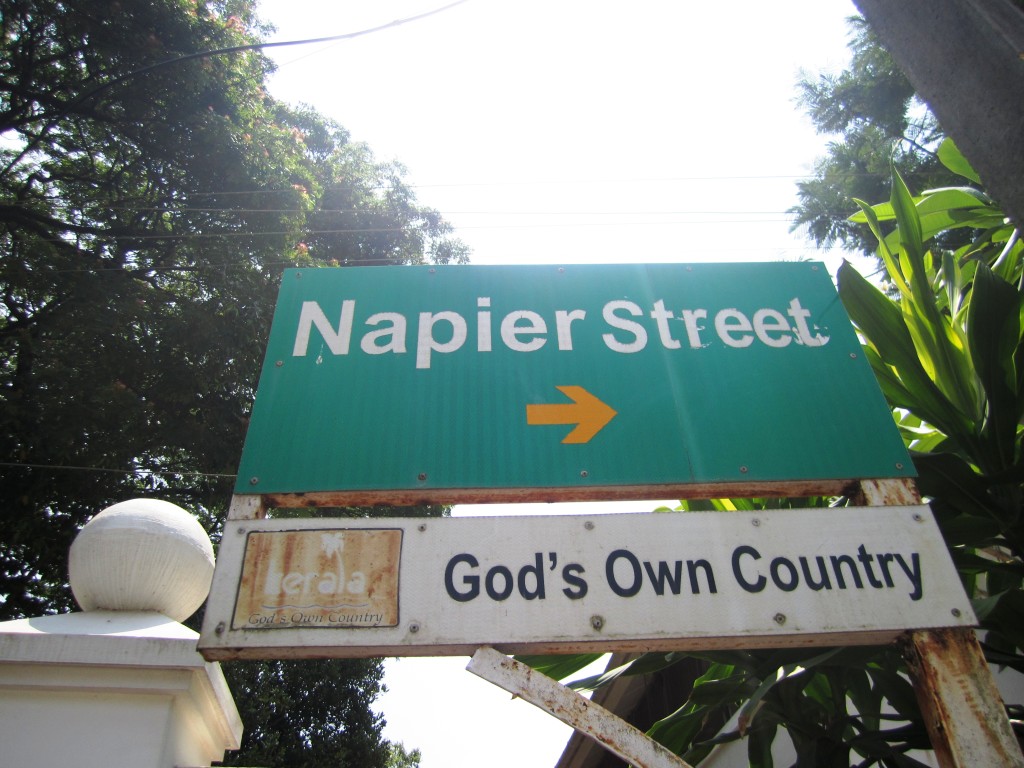 Chinese Fishing Nets – These Chinese fishing nets are commonly used in Cochin and are quite a sight. It's best to watch these fishermen in action during the evening just before sunset so you can take some stunning pictures but truth be told, any time of day is ok to watch them. If you're in the mood to pick up fresh fish there are some fishermen that sell their catch. It does tend to get a bit touristy but it's worth a visit.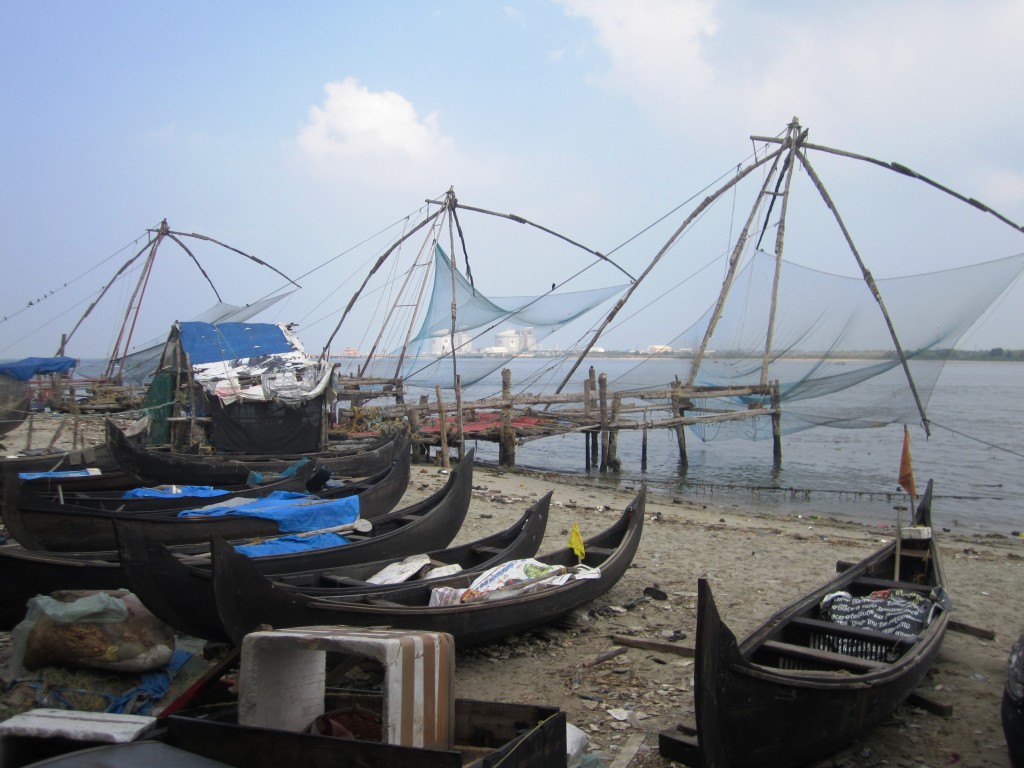 An extravagant meal or stay at the Taj Malabar – If you want pamper yourself then you must spend at least a night in the luxurious Taj Malabar hotel. If the superb view of the waterfront, comfortable rooms  and the amazing infinity pool doesn't impress you, the breakfast spread most definitely will. The food at this hotel like all other Taj properties is excellent and to really spoil yourself on this trip, catch a meal at their fine dine restaurant – The Rice Boat where the chef whips up meals off the menu and caters to your every whim and fancy.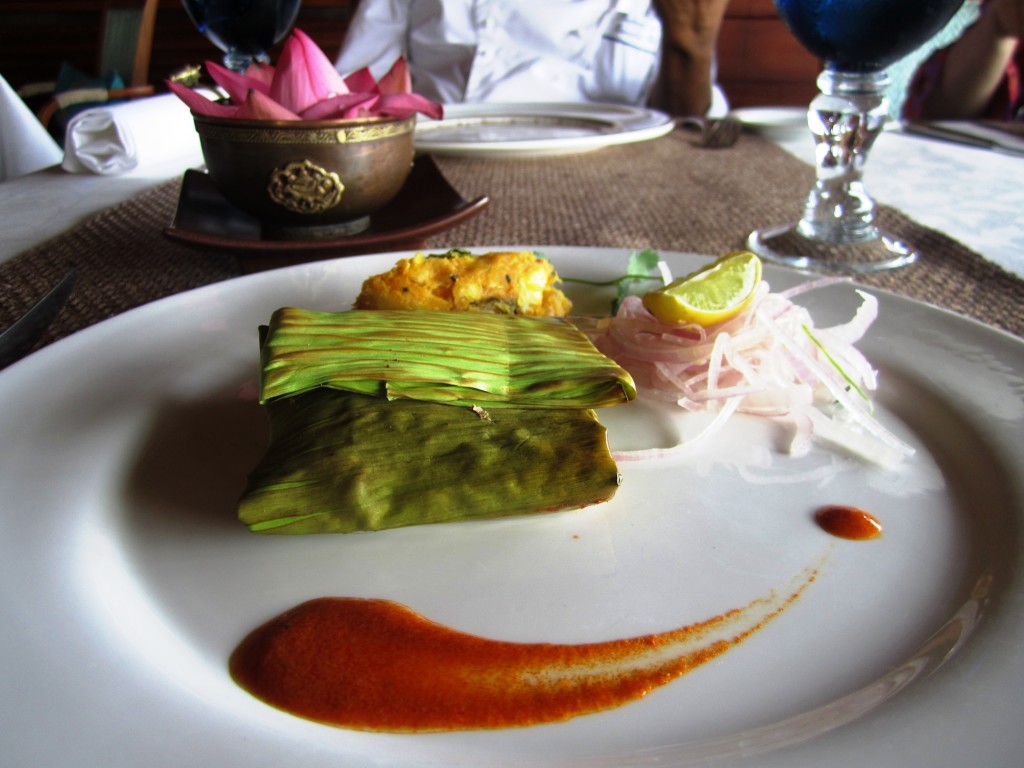 Shop and explore Fort Kochi – Fort Kochi is a beautiful part of the city that's dotted with European heritage and a cosmopolitan temperament. The best way to explore is by walking through and discovering the Chinese fishing nets, the St Francis Church which once housed Vasco Da Gama's grave, the trendy restaurants and little cafes and of course, some lovely boutique shopping. It's a tourist friendly spot, with lots of foreigners as well as locals making it almost a melting pot of people from all over the world. It's a relaxed laid back area and ideal to spend a couple of hours scouting and discovering what Kochi has to offer.
Dine at Malabar Junction – a popular boutique hotel in Cochin is Malabar House that is located in the trendy district of Fort Kochi. This colonial style hotel is a hot favourite amongst travelers but even if you can't stay there, a meal at their restaurant is a must. The menu is a mix of local treats as well as popular international cuisines with plenty to choose from.  A word of advice, don't leave without trying their signature chocolate and mango flavoured samosa!
St Francis Church – This beautifully quaint church is possibly the oldest European church in the country. The church originally built in 1503 is located in Fort Kochi and has special historical significance. It was the resting place of Portuguese explorer Vasco Da Gama. His body was originally buried  in the church for 14 years before the remains were taken back to Lisbon. His gravestone can still be seen in the church.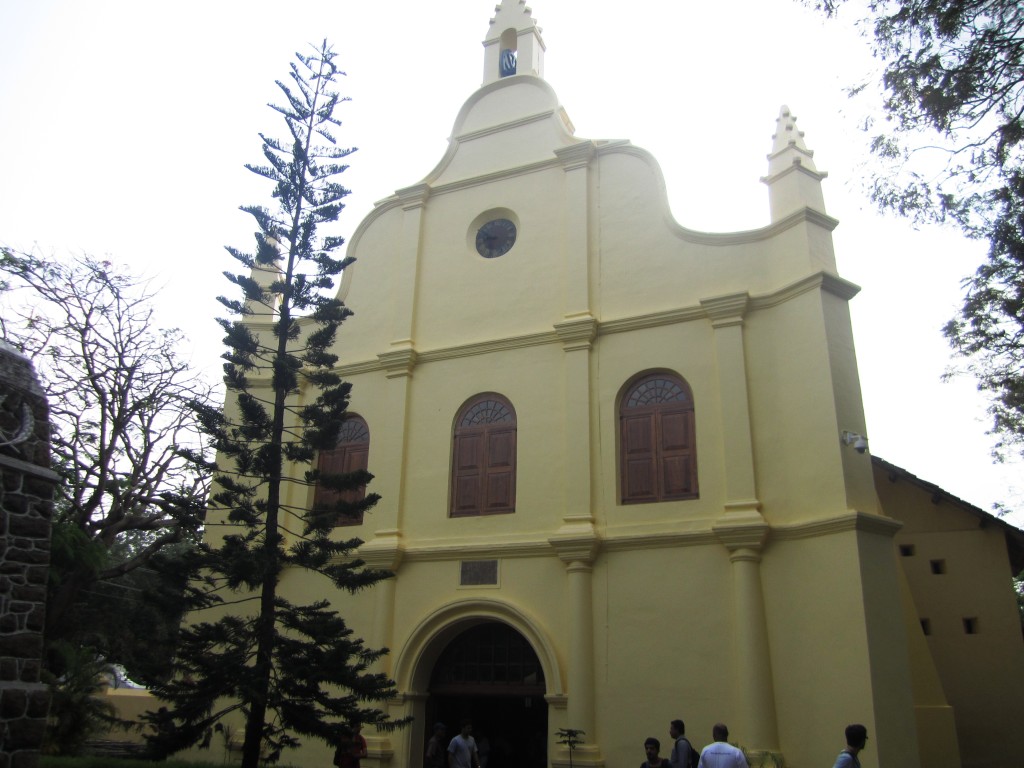 Jew Town – Though there aren't many Jews left in Kochi, the Jewish quarter is a great place to stroll through and do a bit of sightseeing. The synagogue ( though you can't take pictures inside) is bang in the middle of this Jew Town and surrounded by a number of shops, mainly spice stores, chic antique stores and small cafes.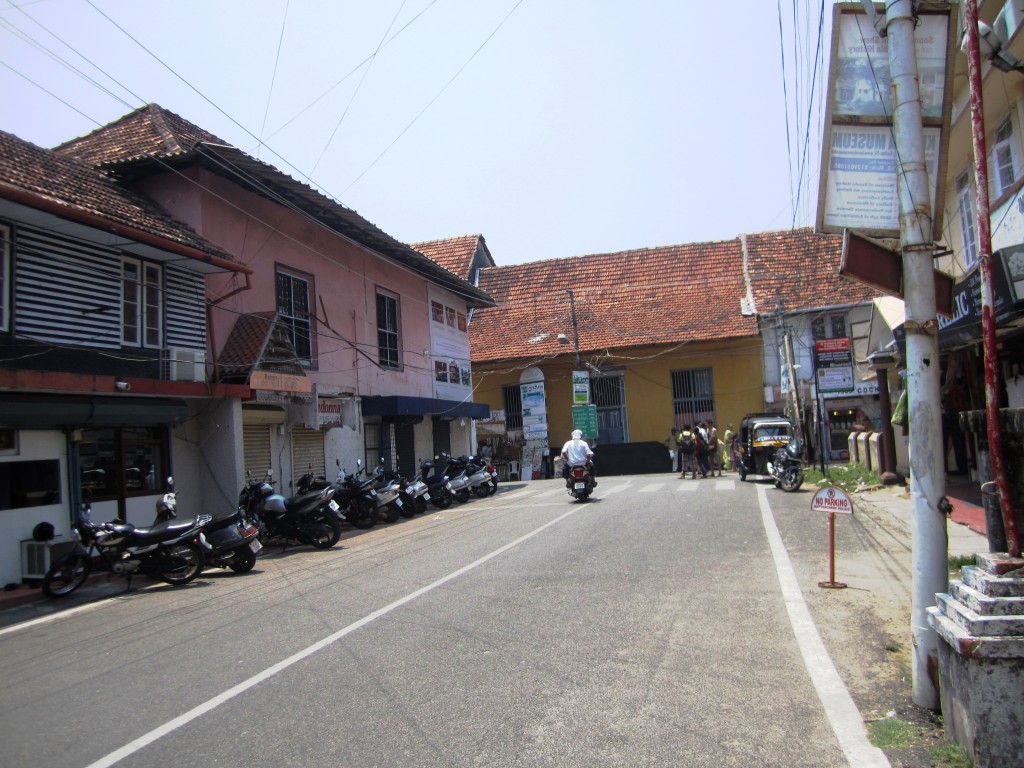 Dine with Nimmy Paul – Celebrity blogger and chef Nimmy Paul is famous for her food. She's been teaching and writing about Kerala cuisine for decades and not only does she invite people into her home for exclusive cooking classes but also opens up her home to travelers who wish to experience and authentic home stay and eat and live with a local. It's a completely different experience than say staying at a hotel or Bed and breakfast and of course for those interesting in food and pottering about the kitchen, there is no one better to teach you the art of Malyali food and how to prepare it than Nimmy herself.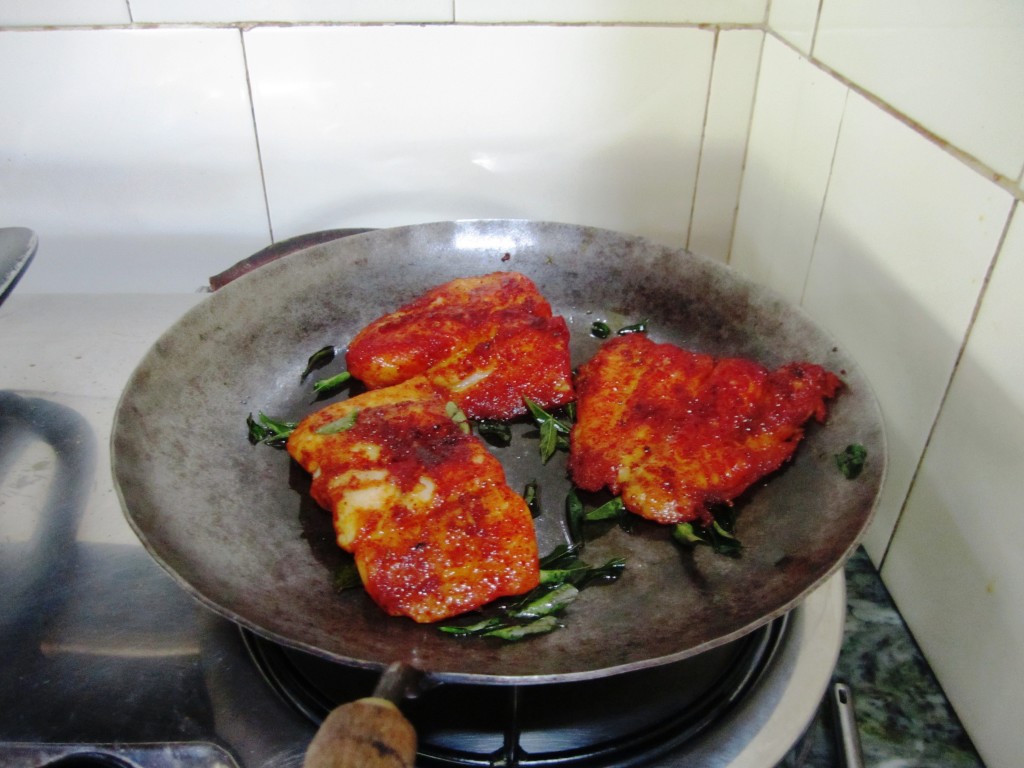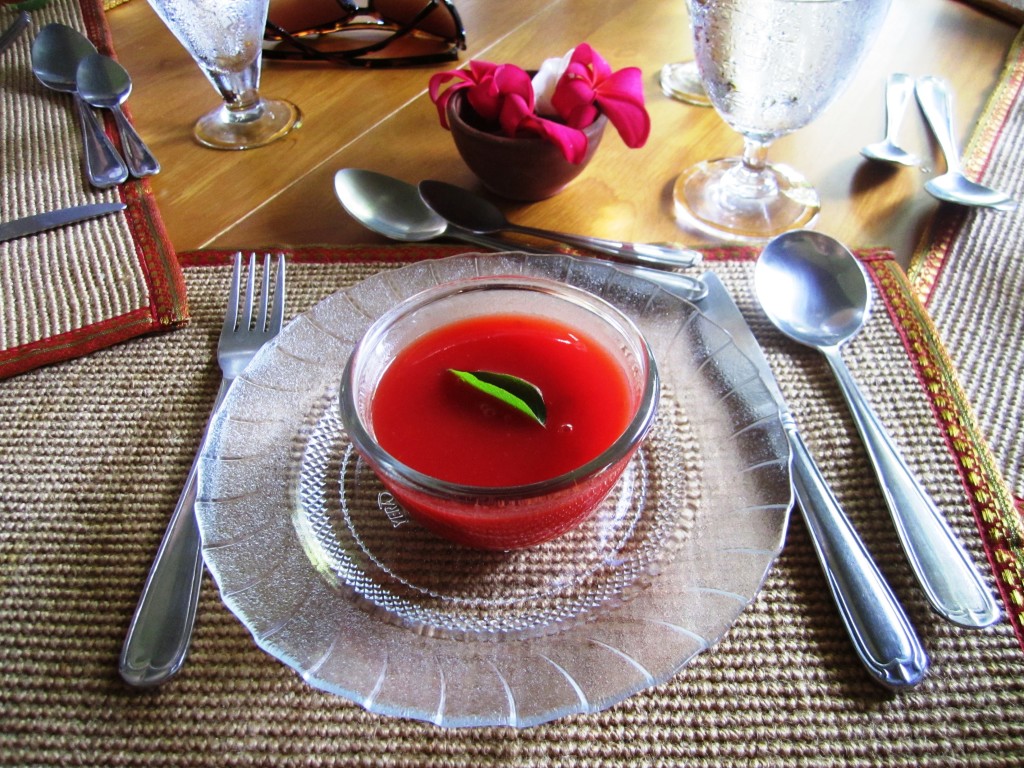 Take a tour of some funky street art in the city – Kochi is full of surprises. Where one would think there is just spice traders and coconut trees, there is also a very young and vibrant air to this city. A stroll through some of the popular spaces like Bazaar road or Fort Kochi and you come across some amazing street art and graffiti. While most graffiti is done out of rebellion, this is a pure expression of art. It's usually done during the Biennale Art Festival which is an international exhibition of Contemporary Art which has been held in Kochi. The street art will catch you off guard because it is the last thing one expects to see in Kochi and is a breath of fresh air. If you like art then this city will not disappoint you.
While the city has plenty more to offer, these are just some of the interesting things I personally did and think are worth visiting. If you have your own favourites please feel free to share them in the comments I would love to learn more and visit on my next trip!
This blog has been verified by Rise: R8af3a95f0920622bbc705c7b15036cac