I don't seem to be a very loyal traveler as I'm constantly falling in love with places I visit. People always ask me my ' top' destinations and it's always such a hard pick because in all honesty the world is beautiful and as clichéd as it might sound, it is just terrible to compare. However there will always be a few places that I seem to love a tad bit more than the others and Portugal as a country is one of them. I spent nearly 3 weeks travelling all over exploring their food and wine and just felt right at home. However towards the end of my trip is when I stayed in Lisbon for a couple of days and it was love at first sight.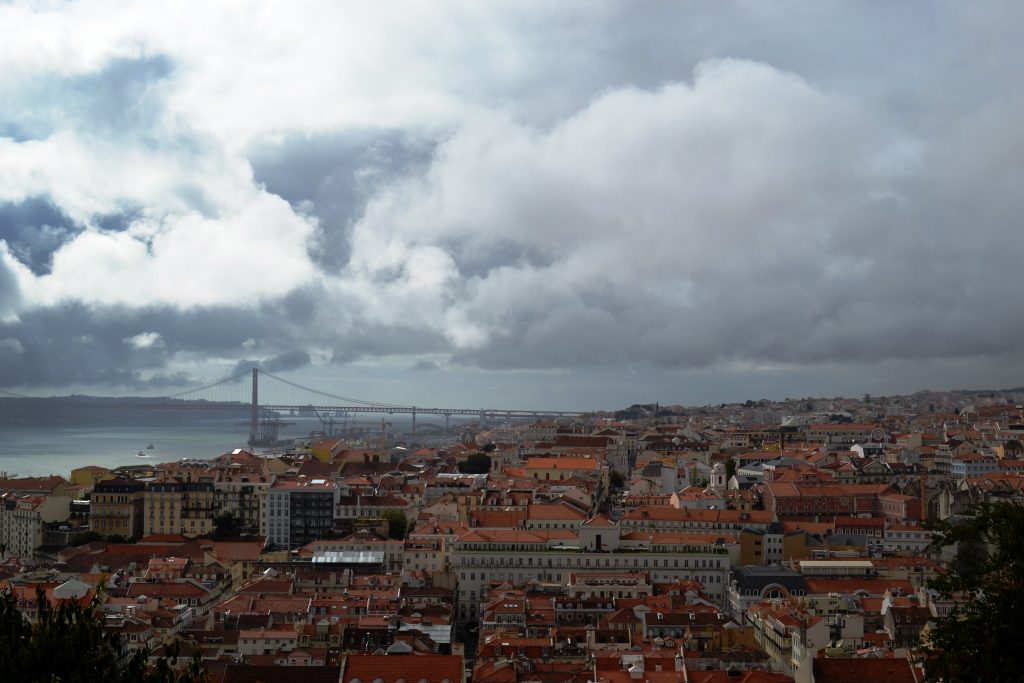 Lisbon in my humble opinion is an under rated city and to me, one of the very best Europe has to offer.  It gets over shadowed by Paris, Rome, Madrid and other tourist populated cities but if you sit to compare, it has no less to offer. Stunning architecture, the country boasts of a vast empire that conquered the world and has left their impression and influence in other cities and countries. They have beautiful wines especially those from the Douro Valley and a cuisine that is delicate and delicious all at the same time. There is a lot of history seeped into the city and it is one you absolutely must explore. These are some of the thing I personally think mustn't be missed with you're in gorgeous Lisboa.
Bairro Alto Hotel – There are wonderful hotels, bnb's and even some luxury brands where you can stay but I would highly recommend staying at the city's finest heritage hotel. Named after the popular neighbourhood where it is located, The Bairro Alto Hotel is housed in an old heritage building which of course adds to its charm. At one time it was the first exclusive five star hotel in the city. If you're lucky to book into a room with a view you get a stunning sight of the Bairro Alto square below. The rooftop bar is another spot in the city where you can relax over cocktails and enjoy the view of the city.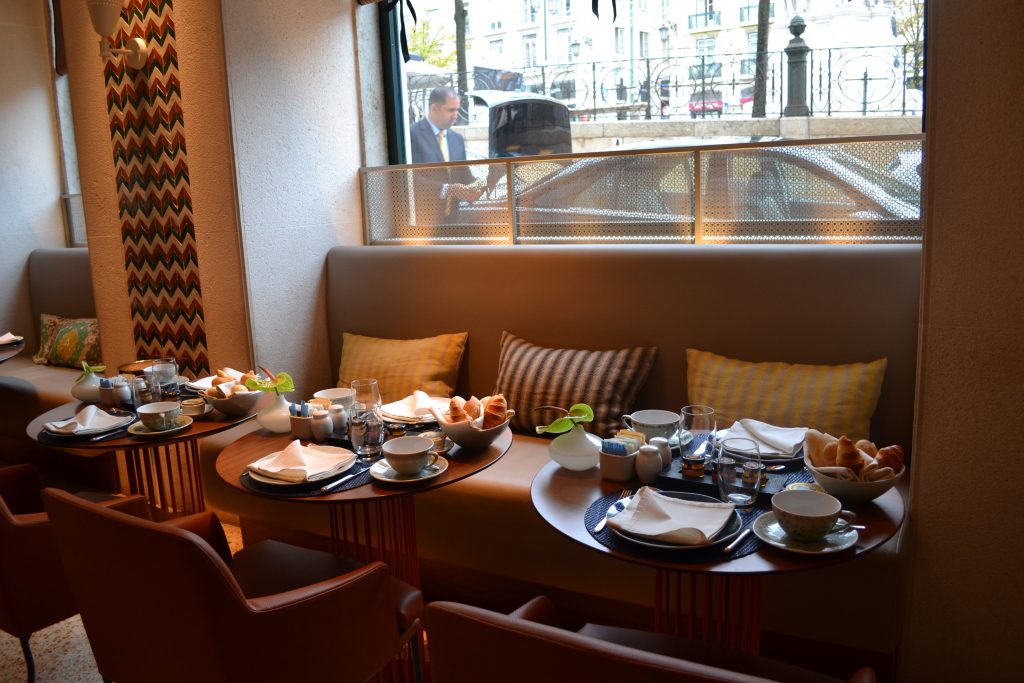 Sao Jorge Castle – This is a very prominent tourist spot in the city. It's a castle that dates back to Moorish times and sadly today what is left is the ruins, presumably from the massive earthquake in 1775. The areas around the castle are full of trendy cafes and shops and lots of street performers and bustling activity but a stroll through the castle and the museum inside is interesting. It is also one of the few places in the city that actually overlooks the city and the Tagus river and you get a spectacularly stunning view from there.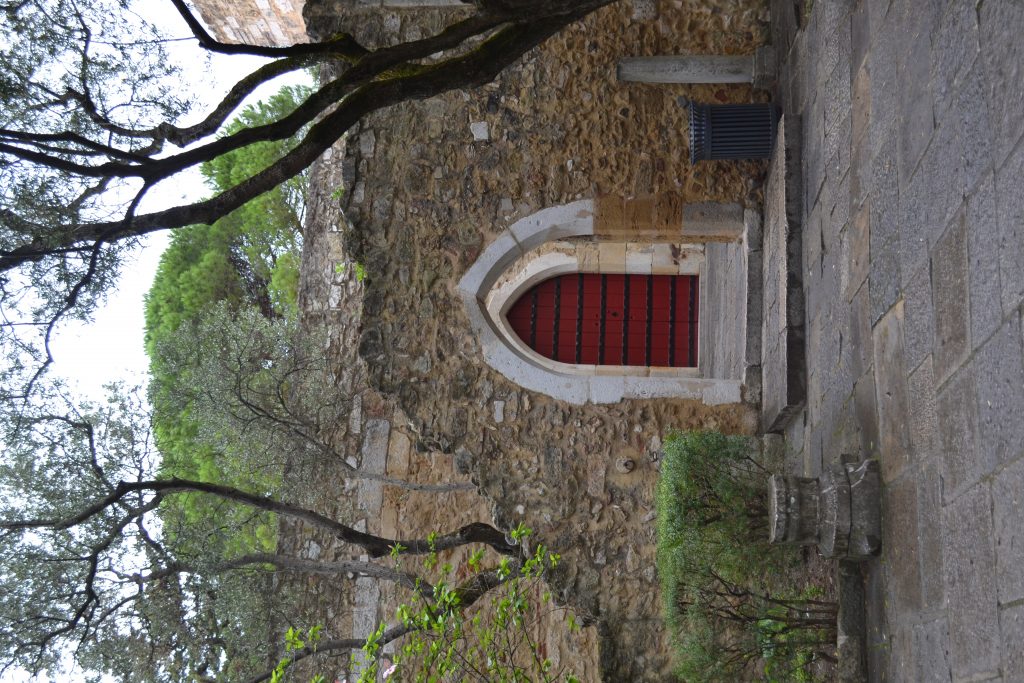 Eat at Belcanto – Portugal was where I had my first ever Michelin meal and I ended up eating three in Lisbon. All three were perfection but the one I enjoyed the most and left such a memorable impression was my meal at Jose Avillez's Belcanto. This restaurant was recommended to me and I opted for a tasting menu but even that was a lot of food. The menu is his take on Portuguese dishes and having just toured the entire country eating those dishes and then experimenting with this menu was a great way to end my trip. I heard the restaurant received its second star a few months after I visited which just means I need to go back the second I'm in Lisbon next.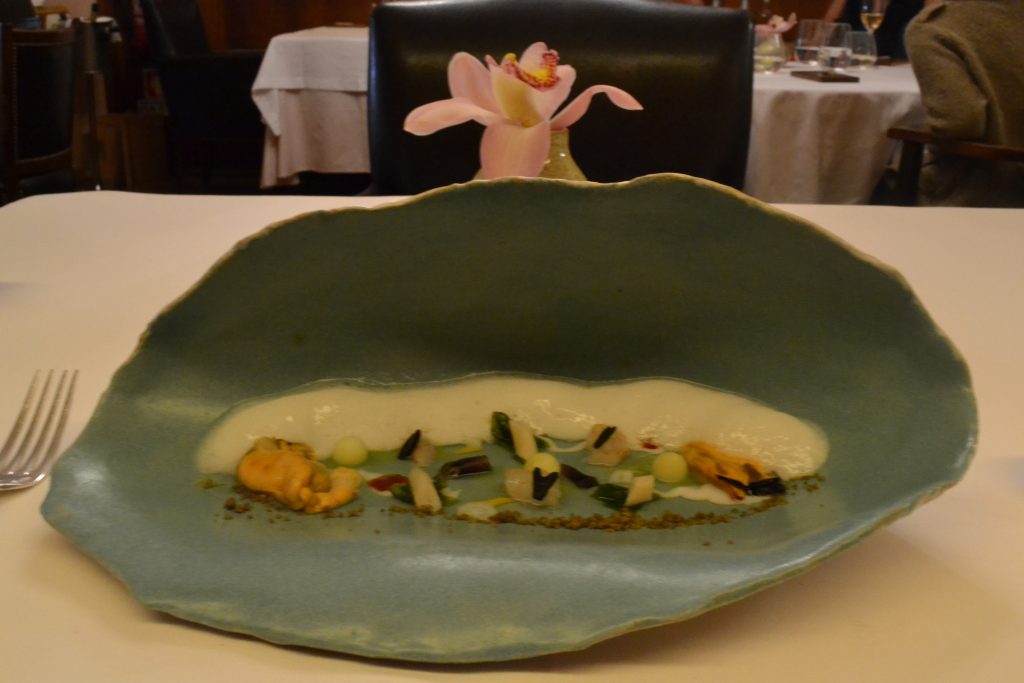 Gobble on Petiscos – The world is familiar with the concept of tapas or small plates but in Portugal it's all about the Petiscos ( pet- eesh-coosh ) which is a Portuguese version of tapas. Plenty of interesting plates make up the Petiscos menu and quite honestly, you can make a meal out of this or just peck on some dishes while you sip some local homemade wine. Some of the best small plates will be of their famous ' Bacalhau ' or salted cod fish which the Portuguese are insanely crazy about. Interestingly bacalhau refers to the fish and not one specific dish so it can be prepared in a number of variations but will always be bacalhau.
Belem Tower –  This tower which is found in Belem, a municipality of Lisbon is a UNESCO World Heritage Site. It was built to be a defense system on the river, to guard Lisbon from sea raiders and act as a sort of gateway to the city. It's incredibly beautiful in its construction and worth visiting. It doesn't take very long to go inside as it isn't a tall tower but still worth a visit.
Pasties de Belem – It would be a shame to visit Lisbon and not indulge in the very best version of a Pastel De Nata. This custard like dessert is a famous Portuguese treat, in fact it's so famous that you find it in Brazil and other old Portuguese colonies as well. In fact in Hong Kong they are popularly called Egg Tarts but this is where it comes from. I ate them all over the country but the best of the best is found at a store in Belem, not far from the monastery or Belem Tower called Pasties De Belem. They are made fresh and almost every time you will find a long line of folks patiently waiting for their treat. It's worth every minute of waiting and every calorie and is the most Portuguese thing to eat.
Rua Augusta Arch – This stunning arch was built to commemorate the city's reconstruction after the ghastly earthquake of 1755 and overlooks the commercial square or Praca Do Comercio. On the other side it leads into Baxia Chiado which is a trendy neighbourhood full of bars, cafes and shops. The best part of the arch is that you can visit to the very top and you get a stunning bird's eye view of the commercial square and the sea beyond on one side and the bustling city and the busy streets of Baxia Chiado on the other. Praca Do Comerico is a beautiful square and a must visit as well which is easy once you finish the arch.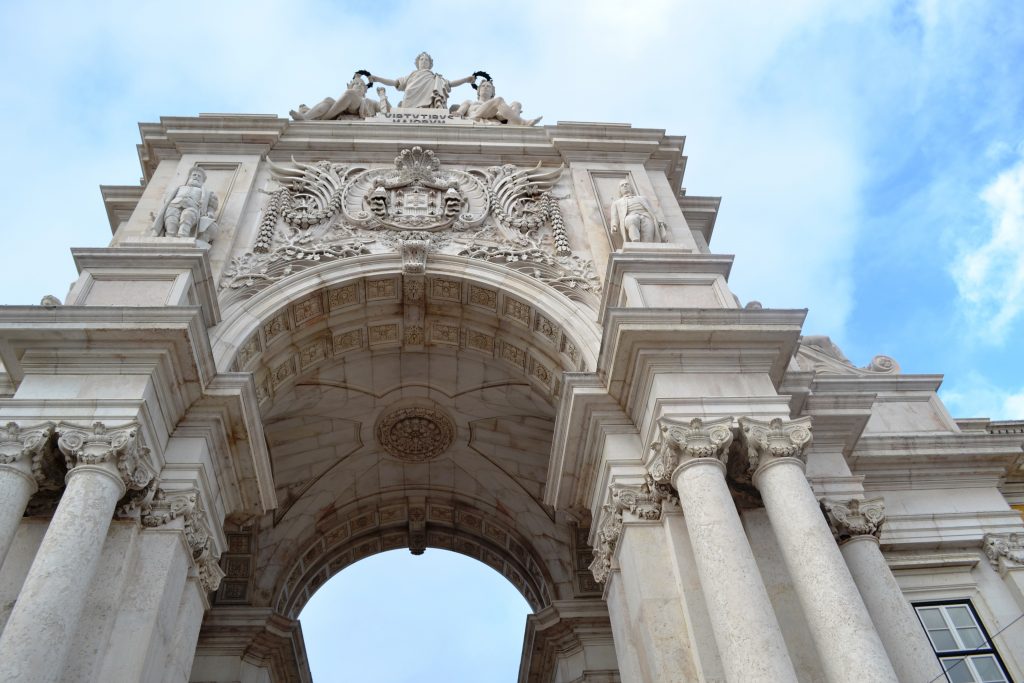 Alfama – This is one of the oldest neighbourhoods in the city and to me one that is full of character. It's home to quirky cafes and lots of airbnb accommodation, winding alleys and plenty of ' Fado' cafes. At one time, they say that the Alfama district made up the entire city and what it really is a labyrinth of narrow streets. In 1755 Lisbon had a massive earthquake and this is one of the only spots that was not affected.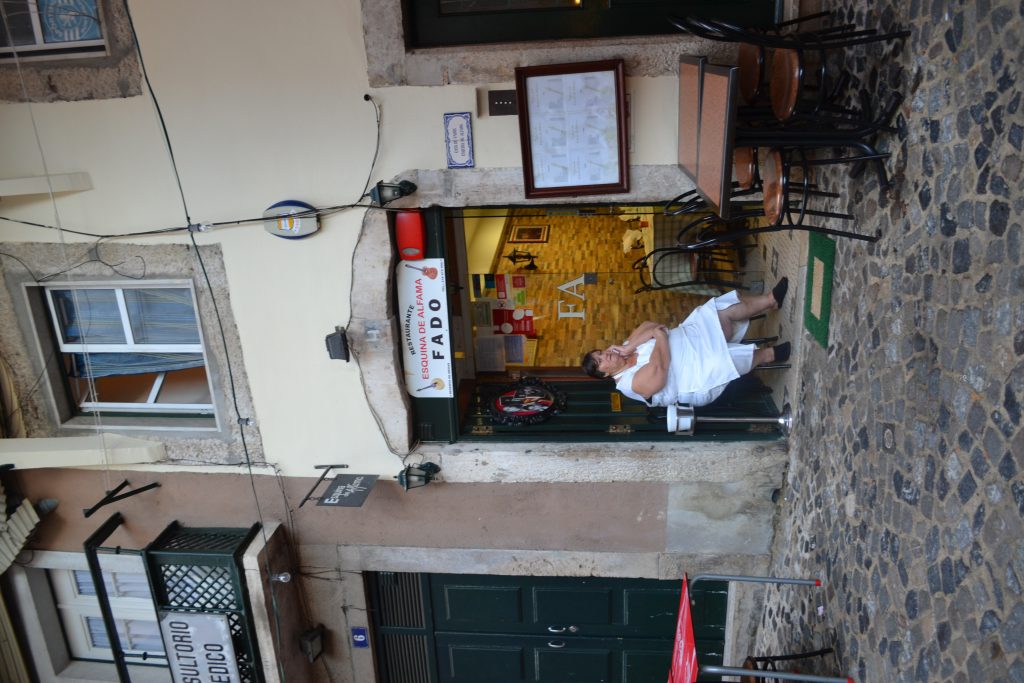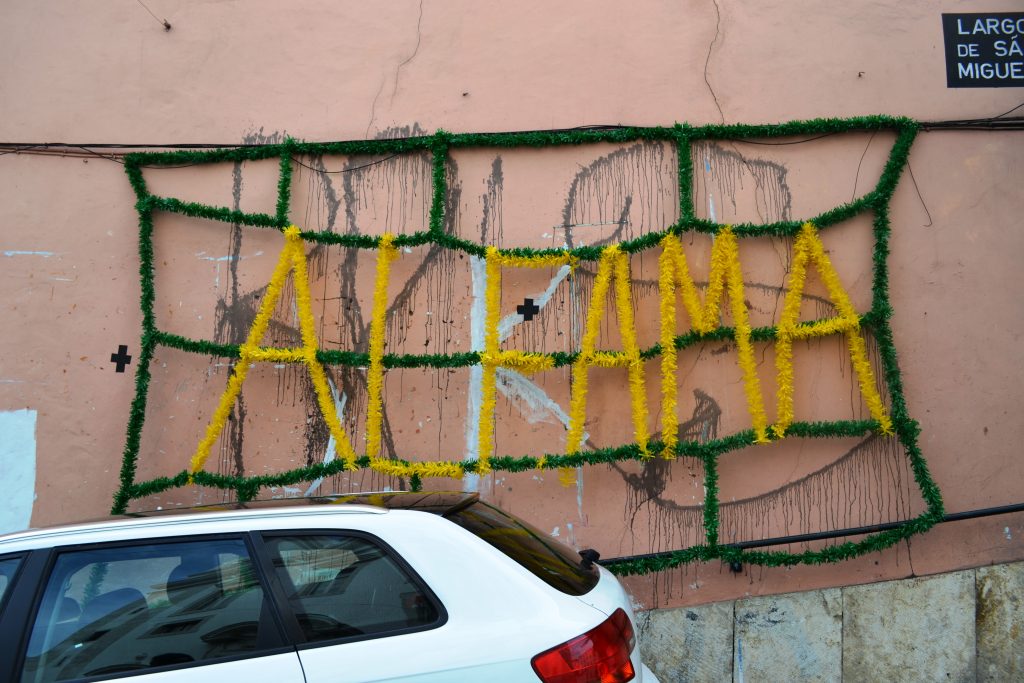 Tram 28 – Lisbon much like San Francisco is what I like to call Tram Central. While there are buses, cabs and trains, a popular mode of transport is their old rickety trams that come tumbling down the road. Every single guide book will insist you take the number 28 Tram as it passes through all the local hotspots and trendy areas but be careful as it is full of pickpockets preying on thoughtless tourists. While the number 28 is a fun ride, I'd say grab a map or ask a local and get on any tram to get around. They're fun and it's a great way to feel exactly like a local.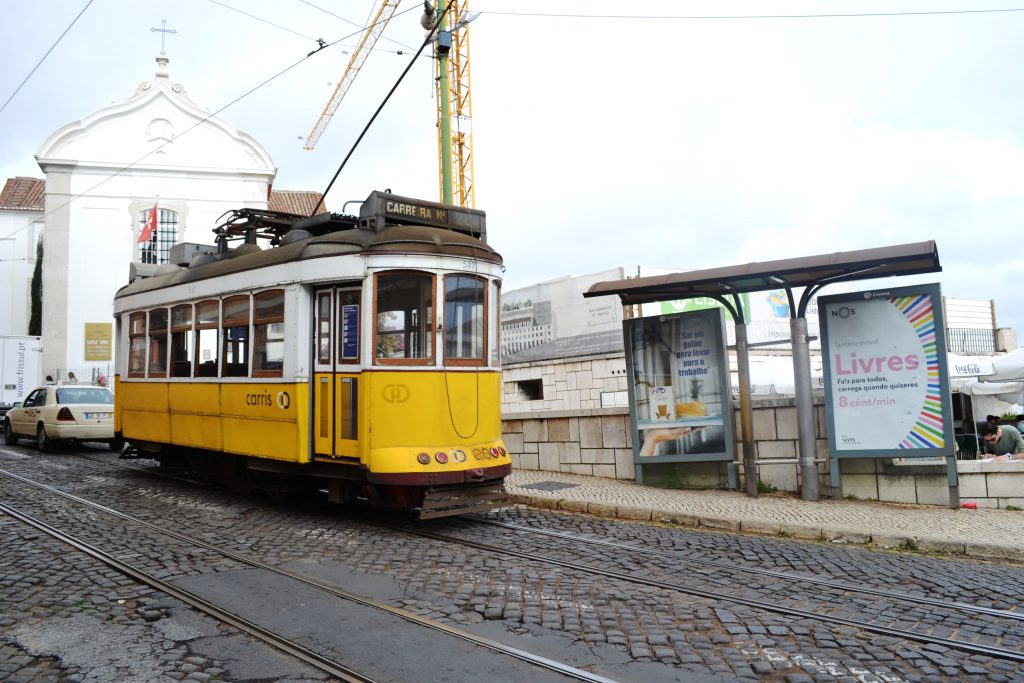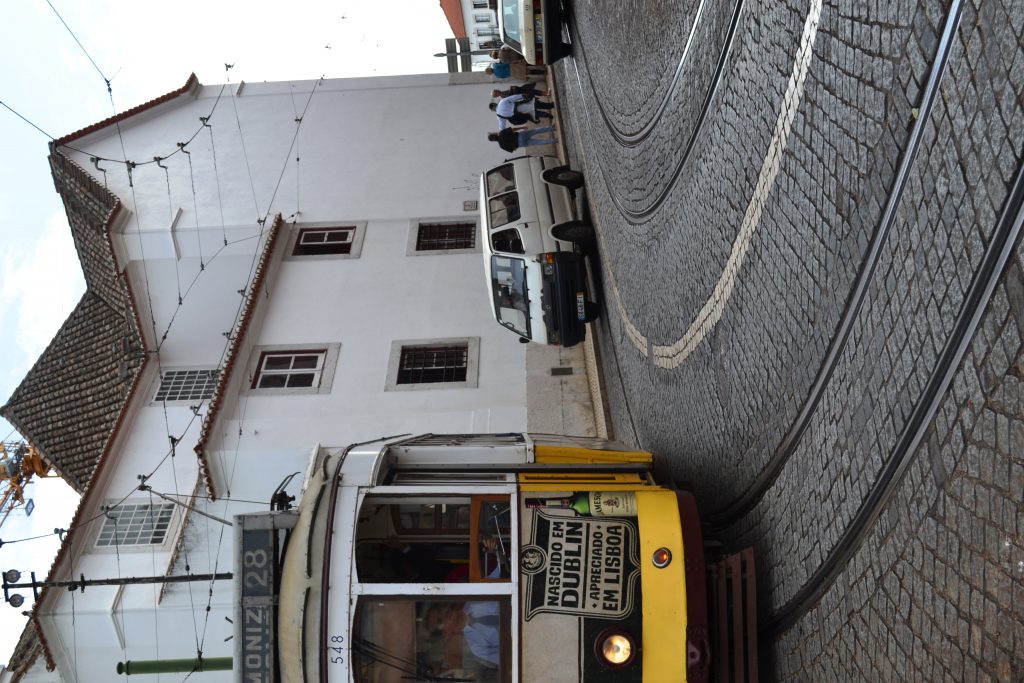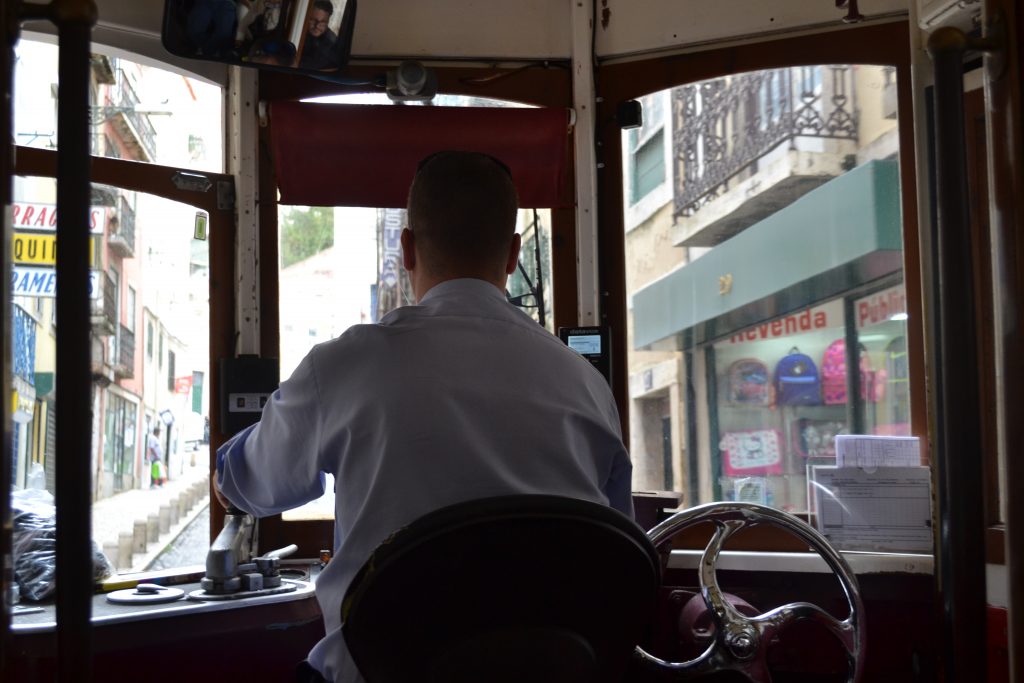 The Sunday Market –  There are plenty of markets in the city but the one I visited was the ' Fiera De Ladra' which translates to the ' thieves market'.  The stuff you get here is in my opinion mostly junk but every once in a while you will find something beautiful. All these are second hand items from ceramics, dusty old coins, flimsy books, clothes and all sorts of trinkets. This is also the ONLY place in the entire city where I found original authentic Portuguese tiles and not these copies that you find in souviners shops. These were actual tiles that I could mount on my wall or floor and they were beautiful. It's interesting and of course, I took a tram to get there 😉
La Brasilaira – This is one of the oldest coffee shops in Lisbon and suppose to be well over a 100 years. Of course like anything that has been fiercely written about in Lonely Planet or any such guide book is bound to be crowded so yes it is difficult to get a place to sit but not entirely impossible. They also have a couple of tables out in the street which is great to sit and watch the people go by but the real charm is to grab a coffee inside this old wooden cafe.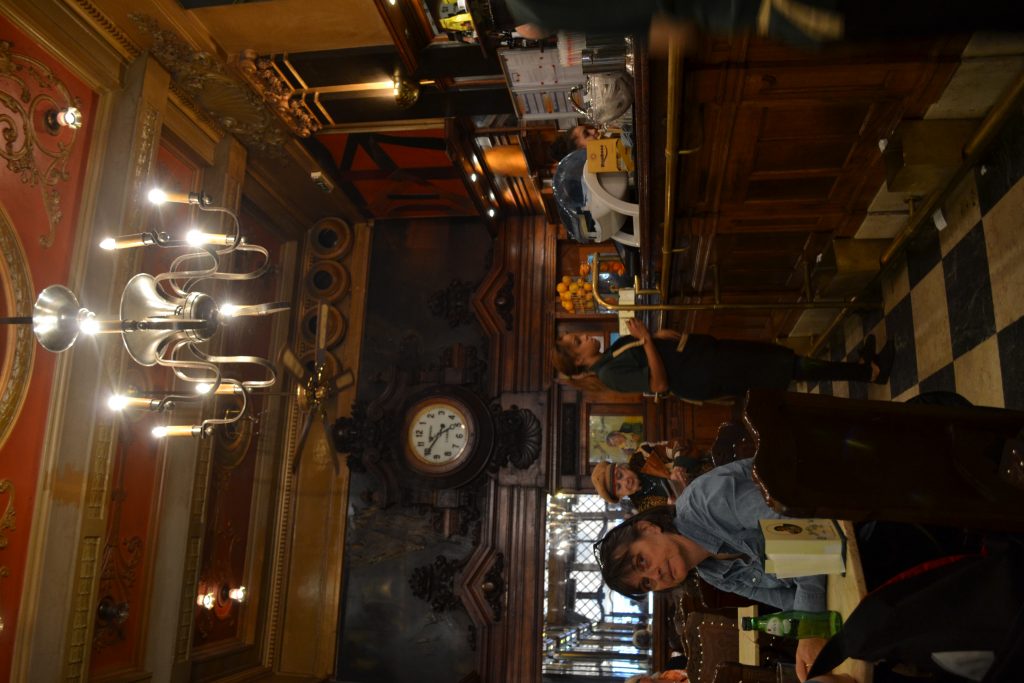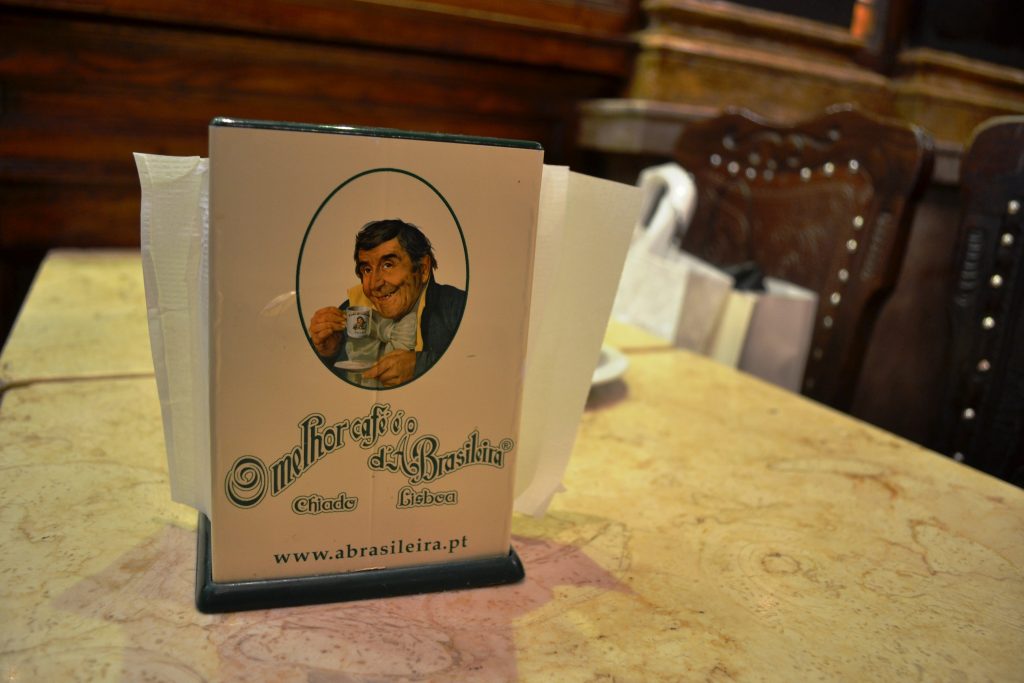 Chiado & Baxia Chiado – Both these places, Chiado and Baxia ( lower ) Chiado are trendy areas full of cafes, shops and people. I spent a great deal of time just walking about and enjoying all the shops. Not just the souvenirs ones but plenty of retails as well. They're also fairly central where all the action is so staying in one of these areas or even Bairro Alto is a good bet.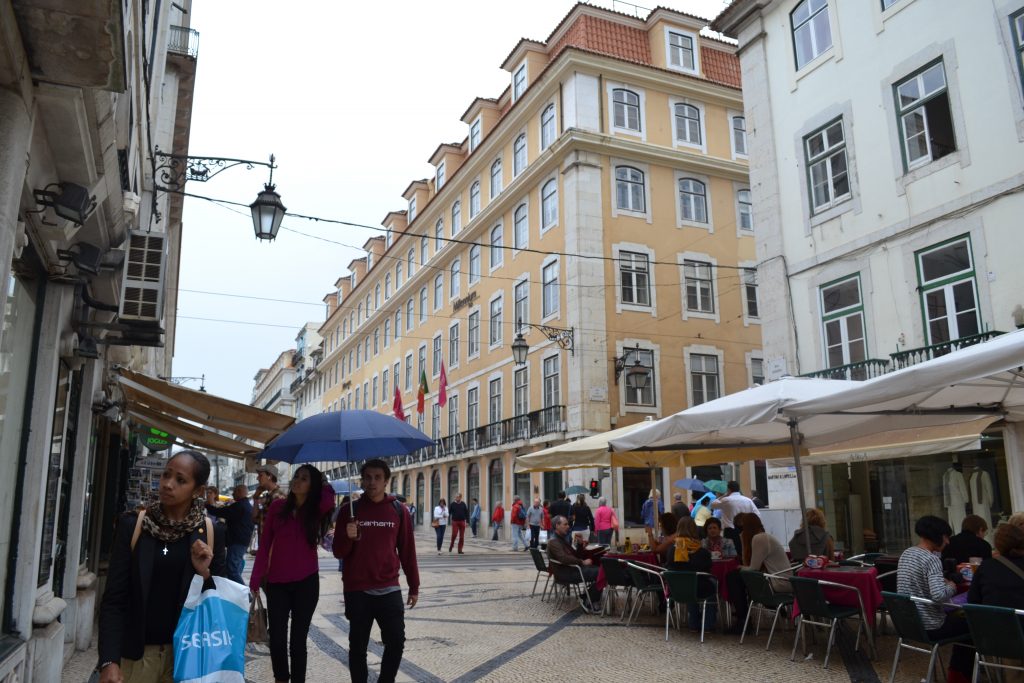 These is plenty more that Lisbon has to offer but these are some of my favourites. If you're visiting for the first time then this post might be a good place to start. Feel free to drop me a comment if you are planning a visit, I'd be happy to help with more tips!
For more updates on my food and travel adventures, follow me on Facebook, Twitter, Instagram and Snapchat : thetinytaster