I consider my self fortunate and all sorts of lucky that my blog and work has me visiting gorgeous places, eating exquisite meals and hob nobbing with some very cool folks. I'm always meeting chefs but when I get to meet a celebrity chef not once but twice, I find that I must have done something right. A few months ago I wrote about a very special meal at Ziya at The Oberoi Hotel with chef Vineet Bhatia and at the time I had no idea I'd ever meet him again. As luck would have it, I was invited to sample dishes from his latest Sunday lunch menu and meet him again, an offer I absolutely couldn't refuse. Chef Bhatia is one of the most humble human beings I have ever met. It isn't just about his food ( which goes without saying is superlative ) but it is his entire persona, his nature and his mannerisms that make people admire him for more than just his talent in the kitchen.
The meal I was invited for was excellent and you'll see more about that in the post but the best part about it was the familiarity and comfort with which Chef Bhatia orchestrated this lunch. He remembered, shared more interesting stories and anecdotes and was just a joy to dine with. No airs or pretense but a wonderfully welcoming disposition almost like he was welcoming an old friend back at his dinner table. What I find remarkable is that unlike most restaurants here that thrive on their chefs, Ziya runs like clock work even when Chef Bhatia is busy jetting around the world to look into his other ventures. Chef wasn't cooking himself but if you didn't know any better, you'd think he was.
The team at the restaurant does their chef proud and if you're done to death with these idiotic all you can eat brunch menus with obnoxious drunks talking loudly over the usual suspects of pizza pasta and greasy Chinese fare, come to Ziya. While it is an unlimited menu ( you can ask for repeats but I'm positive you won't feel the need ) it is also a dignified curated meal with beautiful plates, something chef Bhatia prides himself on. I wouldn't dare try to critique his food, but what I will say is that the salmon with honey mustard and dill with the coconut Betki fish and the Kheer with beautifully caramalised pineapples were  my very favourites on this menu. Brace yourself, this is going to be a beautifully tempting series of pictures.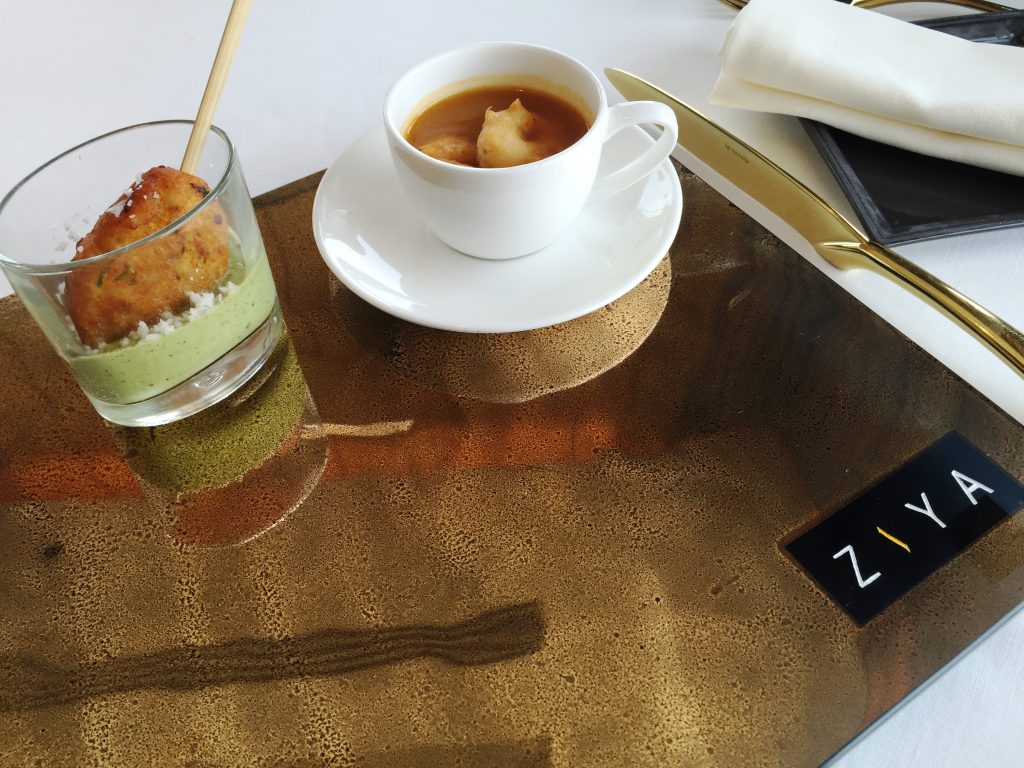 Disclaimer : I was invited for a meal at the hotel however the lunch is priced at Rs 3500 + taxes and includes Chandon Brut and Chandon Rose Sparkling Wine. It is a new introduction by the restaurant and for more details about the lunch you can check their website or give them a call and book your table.
For more updates on my food and travel adventures, follow me on Facebook, Twitter, Instagram and Snapchat : thetinytaster