I find that when I get ready to enter the kitchen, I'm most comfortable with quick recipes that take just minutes to prepare and that why I love Chinese style stir fry recipes. I must admit the most tedious part of such recipes is the prep where it is a wee bit time consuming to chop all the vegetables and meats but the actual cooking time is barely 5 minutes. Some stir fry recipes can get quite elaborate with multiple ingredients, of course this depends entirely on what you'd like to toss in, but I find like in most cases, less is more.
This is my recipe for a very simple chicken and broccoli that's tossed in Oyster Sauce and prepared in minutes. It's so good that if this was served to you blind folded you'd think it was made in a restaurant. This recipe has just a few ingredients but please as always feel free to innovate and add anymore that you might like. Hope you enjoy this one and happy cooking:)
Ingredients –
250 grams of chicken breast ( cut into small pieces )
1 stem of broccoli cut up into florets.
2 tablespoons of Oyster Sauce
4-5 cloves of chopped garlic
1 small nod of finely sliced ginger.
A pinch of salt
A pinch of pepper
Oil to cook
For the Marinade –
A pinch of Salt
A pinch of pepper
1 teaspoon of soy sauce
1 teaspoon of Chinese cooking wine
1 teaspoon of corn flour ( optional )
Method –
Cut up the chicken breast into smaller bits and add all the ingredients for the marinade. Stir it all together and let it sit for at least 10 minutes. If you can let it rest for at least 30 minutes that is ideal.
Heat up your wok till it really gets nice and hot and then add your vegetable oil to which you will add the chopped garlic and ginger and cook for a few minutes. Add the broccoli and continue cooking it for another 5 – 7 minutes.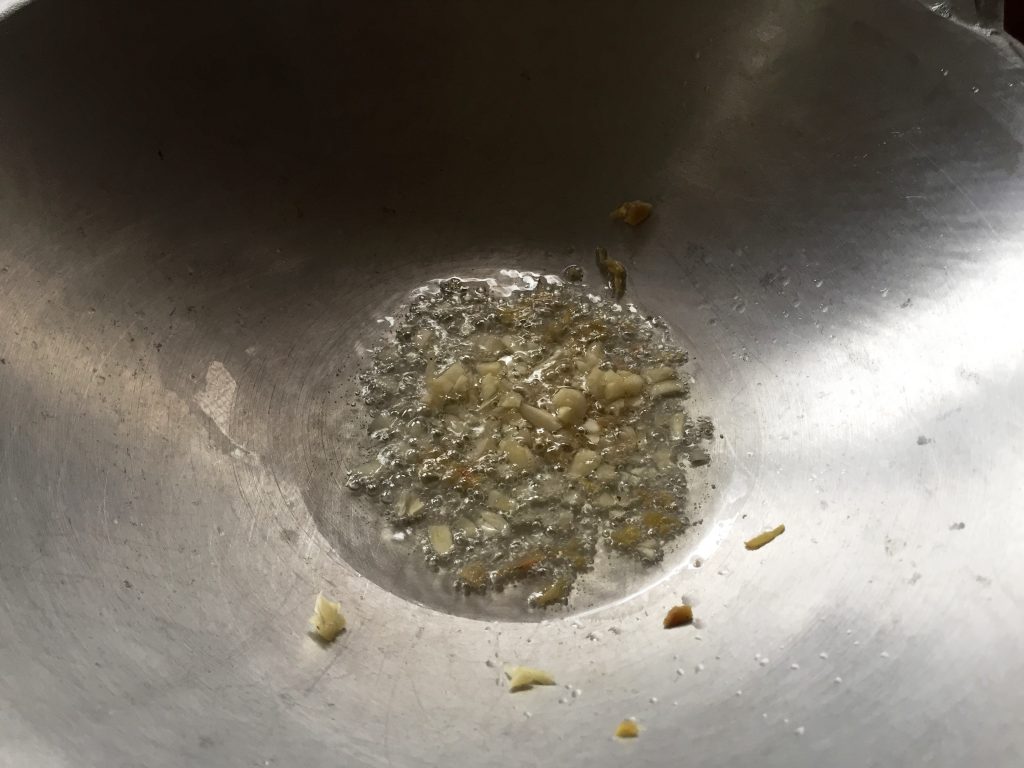 Move the broccoli to one side ( or if its easier take it out but leave the oil and garlic ginger ) and add all the chicken. Spread them out so they all brown evenly on one side before you toss them. Cook till all the chicken get some colour.
Mix the chicken and broccoli together and keep cooking. Add the oyster sauce and blend it all in together. It should stay on the stove for another 5 – 7 minutes and if you can break a chicken pieces with your spoon then it's cooked. Plate up and serve hot!
For more updates on my food and travel adventures, follow me on Facebook, Twitter, Instagram and Snapchat : thetinytaster