I had a great Euro adventure last year and one of the stops on this fun express was Germany. A quick trip to Munich and Heidelberg filled with beer, sausage and long nights of revelry was my first taste of this country. Great memories but not enough time to really explore or process much. The same time this year I managed to spend a significant amount of time in the country, mostly in Bavaria and it would seem I fell in love. This trip took me all over from smaller cities I hadn't thought much of to the hustle and bustle of Berlin, Munich and even Frankfurt. While the cities were fabulous, it's the smaller towns that really showcase how gorgeous Germany really is and it's the ones I seemed to enjoy the most.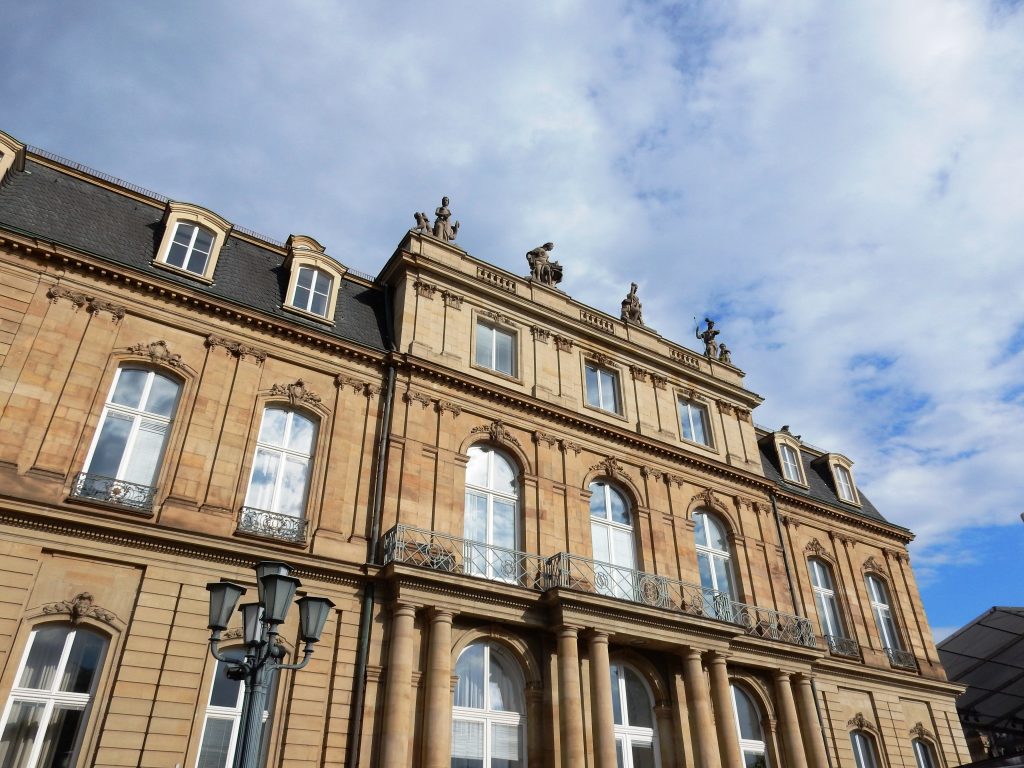 The very first stop on my trip was to a beautiful city called Freiburg. I first realised it would be special when the air stewardess on my Lufthansa flight ( excellent flight by the way ) squealed in delight when I told her I had to run and catch a train to Freiburg. " Oooo Freiburg " she said with her eyes beaming and then proceeded to tell me I'd have the best time there. She was absolutely right. It's one city from my entire trip that just delighted me.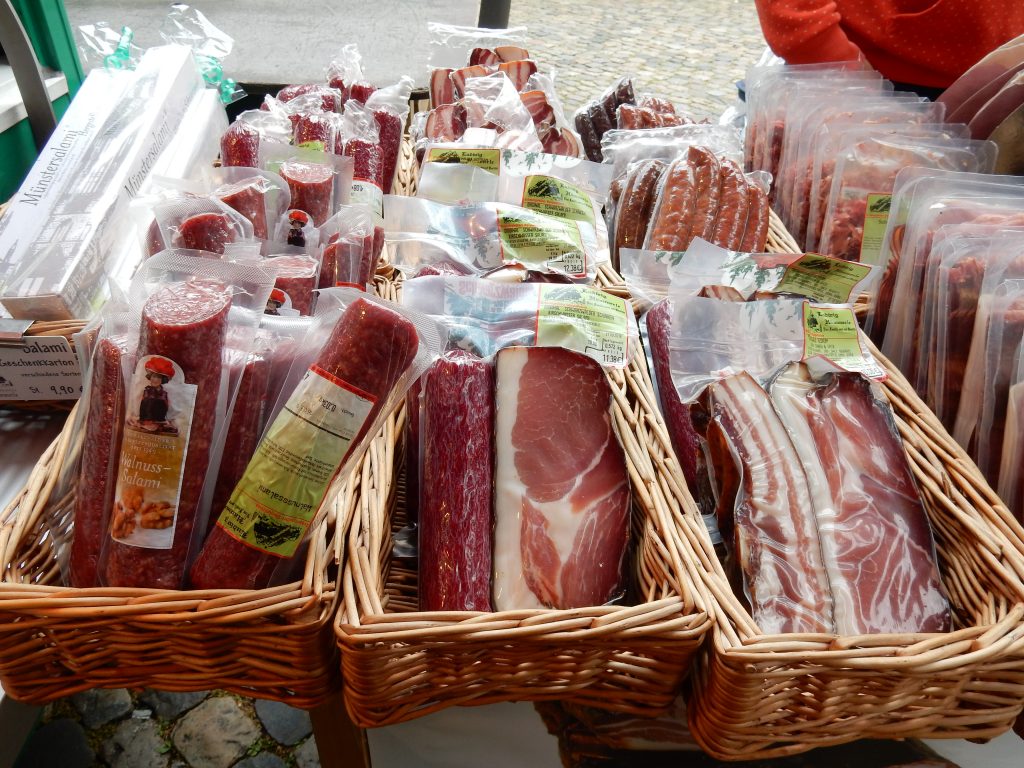 Frieburg  – This is mostly a student town with a young population but to call it picturesque would be an understatement. It's actually just before the famous Black Forrest which is where the popular cake originates from and is a charming city to visit. The old cathedral, the little wooden bridges, the cozy taverns and pubs dishing out Swabian delights and the local markets full of delicious treats all make Frieburg vibrant and a must visit. The coolest thing I discovered there was a very funky brewery called Decker's Garage. To be fair, it isn't actually a brewery but it works in tandem with local brewers and retails their own local brew. It's only open on the weekends, Friday night on wards but it's so charming and their beers are delicious that it makes it worth a visit. It helps that it shares its backyard with a sexy Volkswagen mechanic and even a salsa club!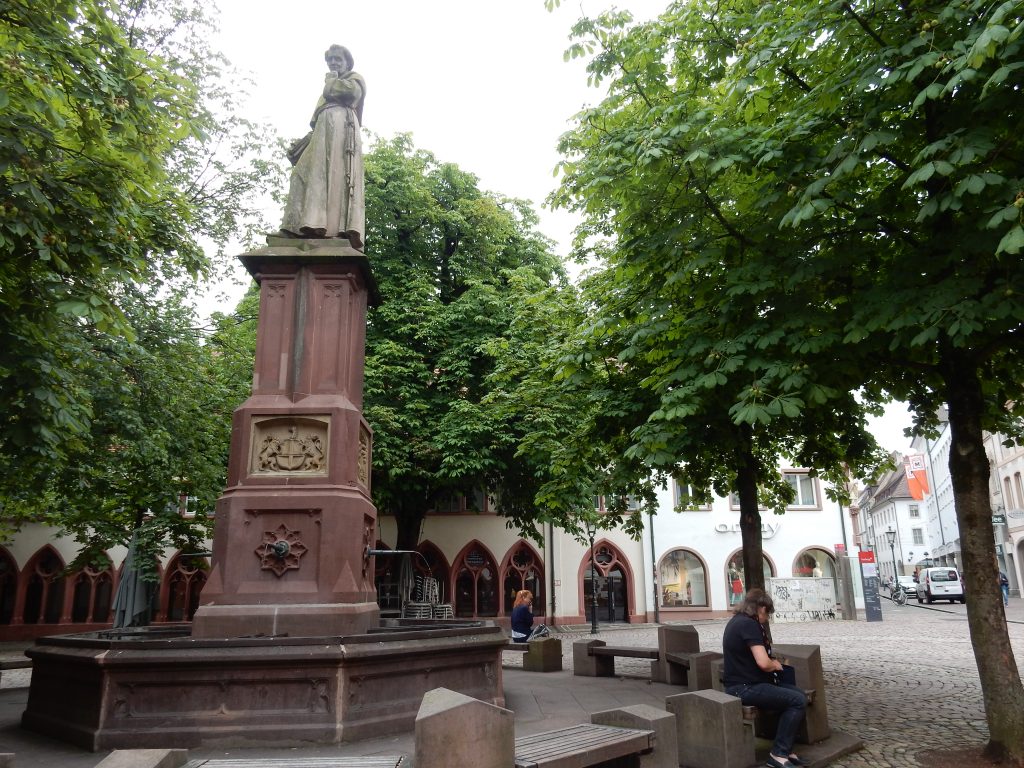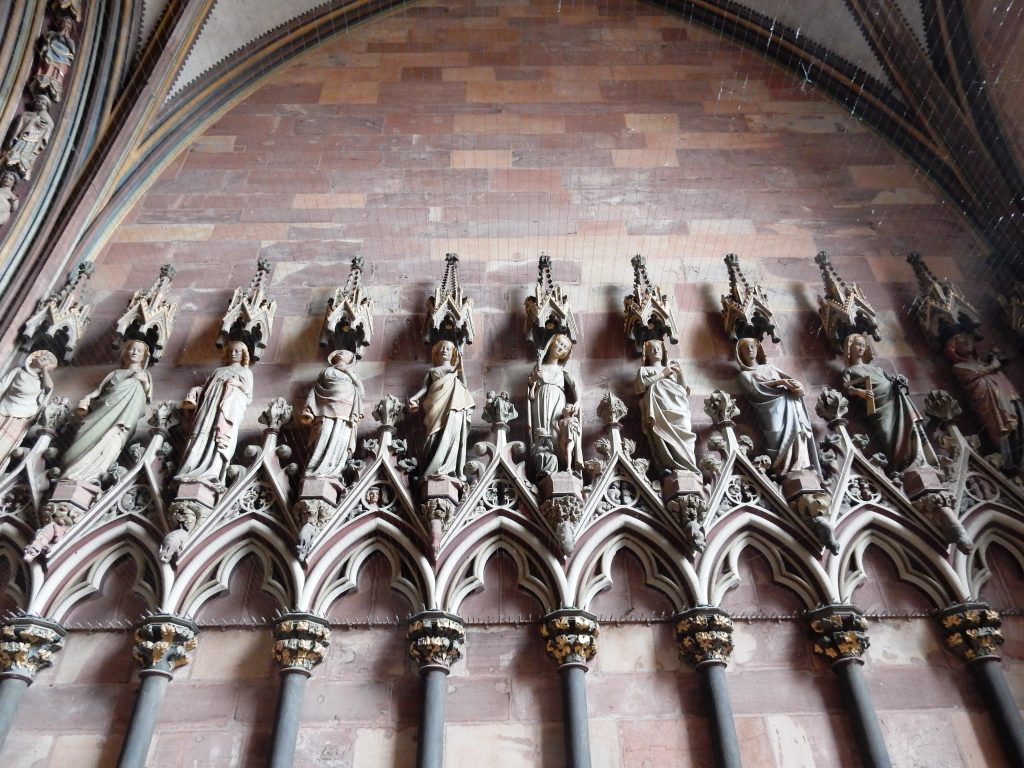 Stuttgart – This isn't what I would call a small city by any measure but it seems to not get its fare share of glory compared to other cities in Germany. Seeped in history, home to the famous poet Shiller who stands tall in the middle of one of the town squares, home to grand castles including the impressive New Castle in Schlossplatz and also just buzzing with high fashion, shops, cafes and plenty to offer visitors. My favourite part of Stuttgart was discovering the Fountain of Destiny near their Opera house which legend has it is dedicated to a famous Opera singer. The story is that the singer was caught by an obsessive fan in her home with her lover at gun point and asked to choose between the men. She chose her lover and her admirer shot her dead and then himself. The fountain is dedicated to her and depicts how life and your destiny is unpredictable, how you may have fame and fortune one day and nothing the other. I thought it was just stunning!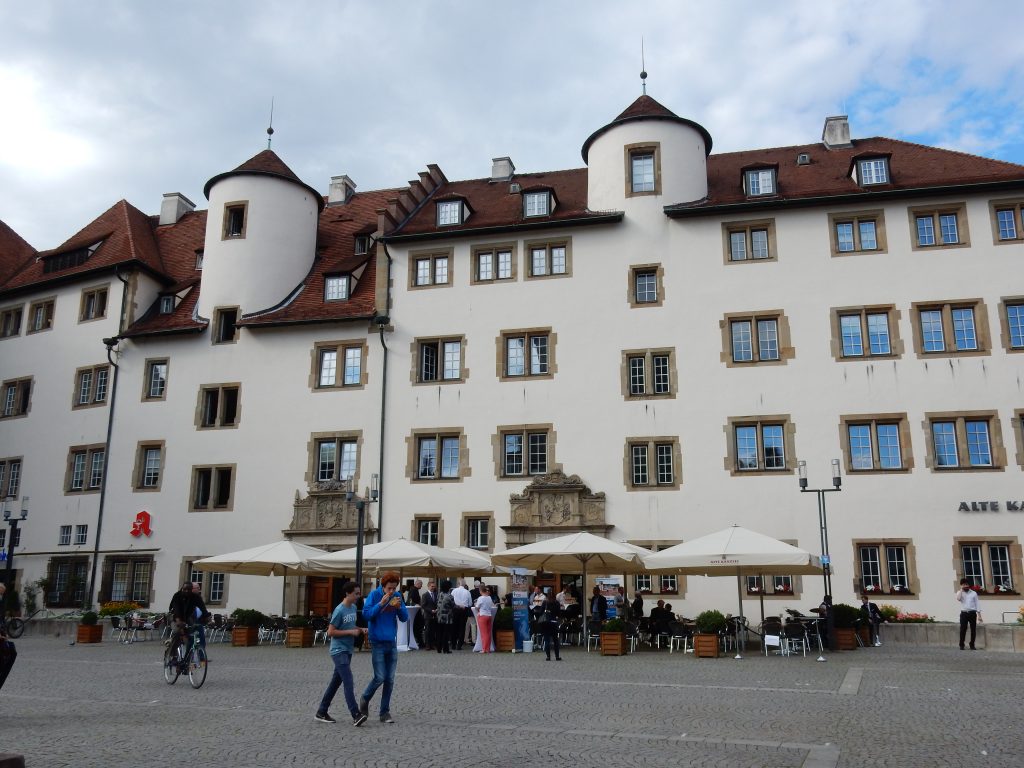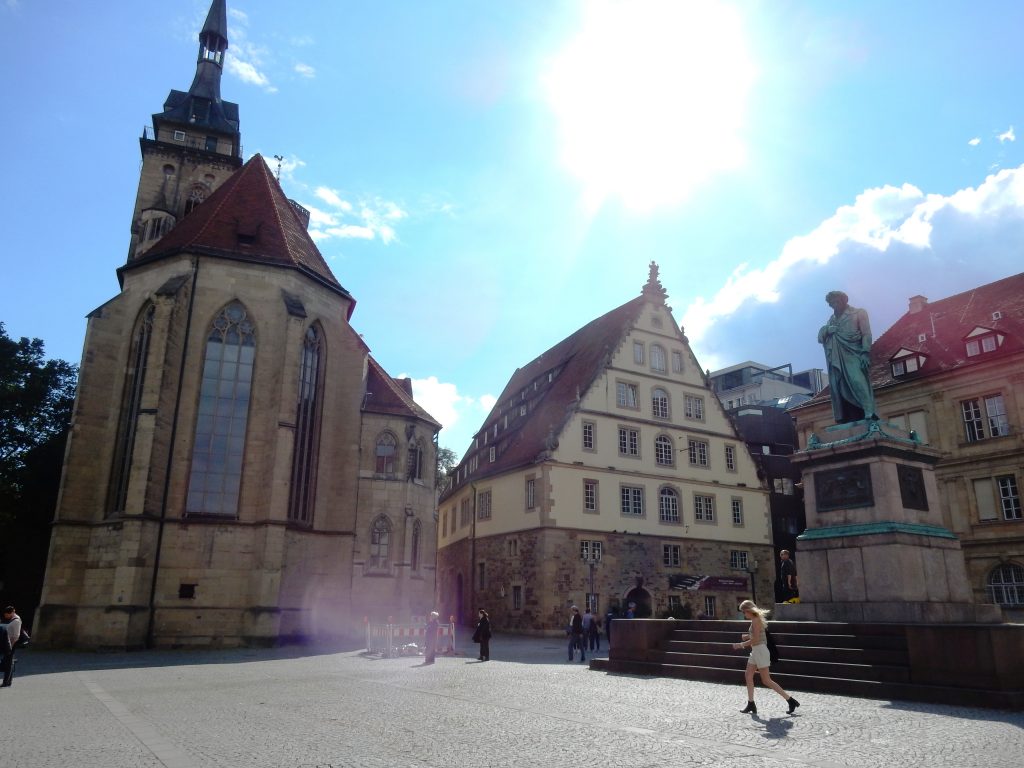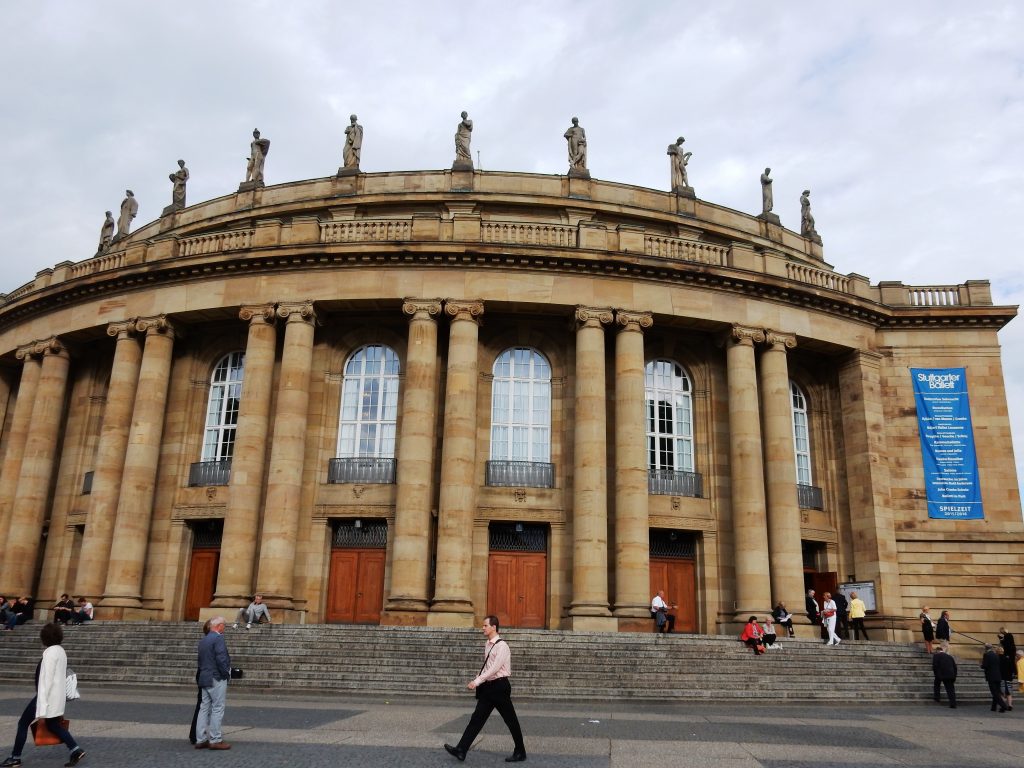 The coolest thing I'd ever seen was vineyards that came tapering down the hills almost as if they were a part of the main city which is never the case. Most folks don't realise it but most of the city is rebuilt as it suffered massively during the war. It was heavily bombed in 1944 nearly 184,000 bombs and the center of Stuttgart was completely destroyed though when you visit now you would never believe it possible.
Esslingen – Some towns in Germany seem to be a hot bed for medieval folklore and there isn't anything quite as charming as strolling through the old cobbled streets of Esslingen listening to stories from times gone by. It isn't very far from Stuttgart which makes it easy to visit but it is smaller and far quieter than the city. I also had the most delectable meal at a local pub and ate what is called a Ofenschlupfer , a local Swabian bread pudding which I can't wait to try at home.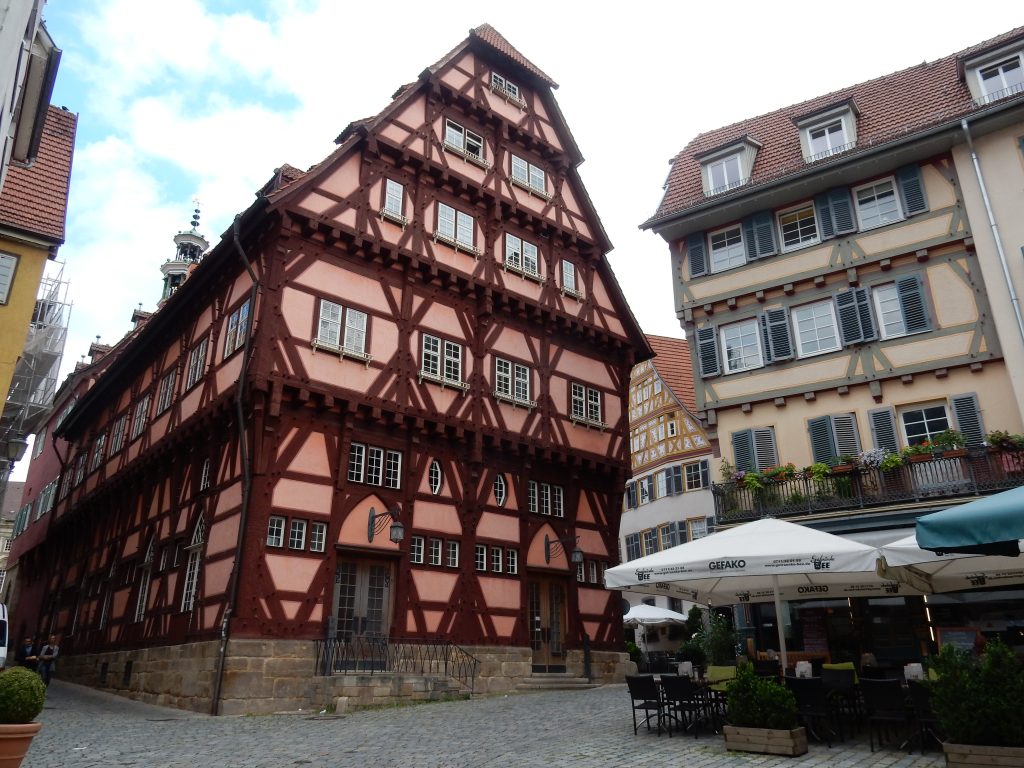 Regensburg – The beauty of Regensburg is that it is on the banks of the river Rhine. The old town is full of shops, cafes and street artists but the city is another historic one, and even briefly home to Schindler, who was made famous by Steven Spielberg. If you enjoy wine tasting then Regensburg is where you should indulge. It's also a great place to take a river cruise and enjoy the warm weather.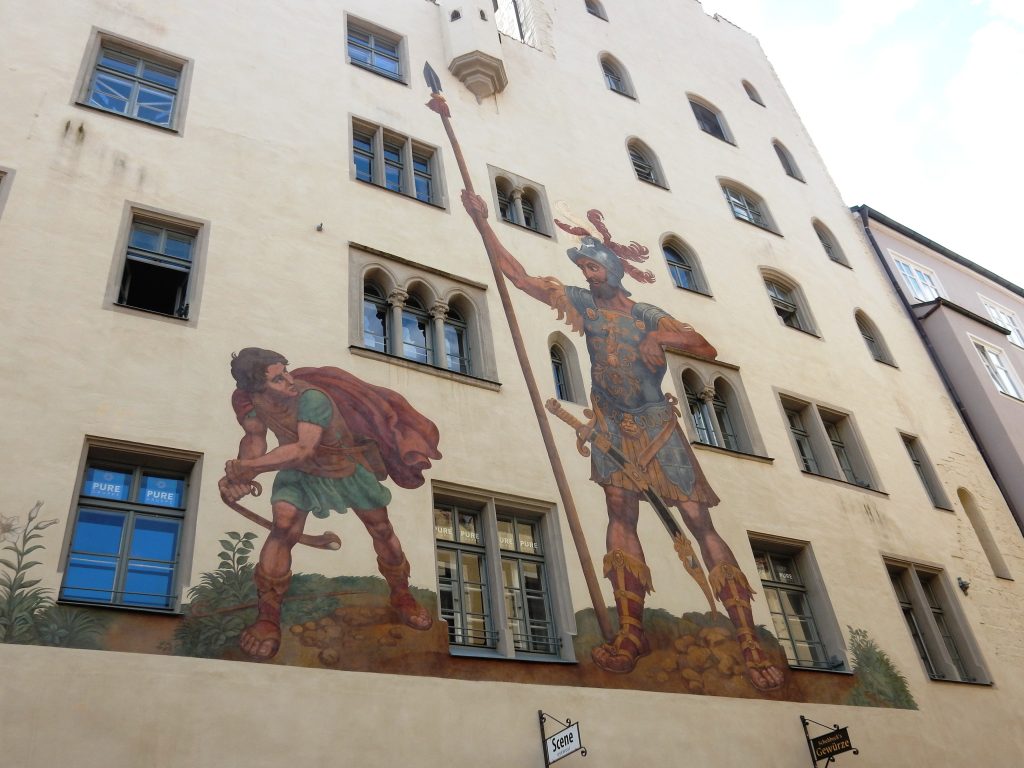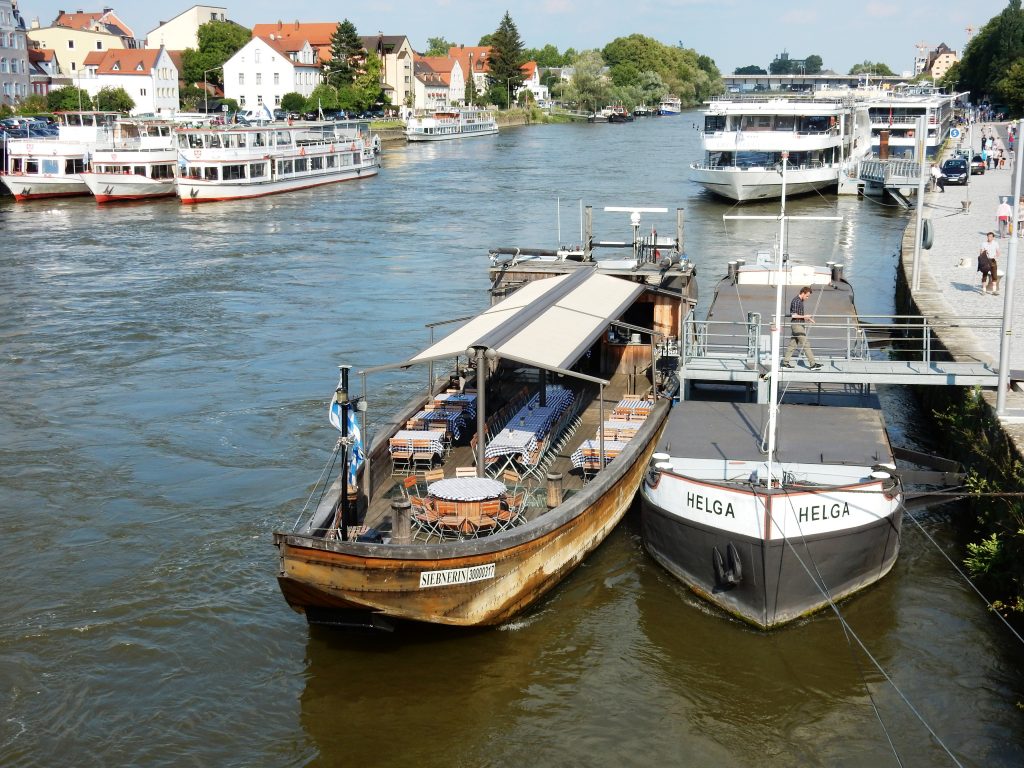 Disclaimer : I was invited by the German Tourism Department to visit these places however as always, thoughts, ideas, views and opinions are strictly unbiased.
For more updates on my food and travel adventures, follow me on Facebook, Twitter, Instagram and Snapchat : thetinytaster