The first time I visited Indonesia was in 2014 to the small island of Bintan. It was a quick trip to just laze and flop by the pool or the beach and do nothing. Which means that my impression of Indonesia was limited to a great view and some delicious food. It's only when I embarked on this Trip Of Wonders with the Indonesian Ministry of Tourism for a whopping 12 days, that I realised I hadn't even seen a sliver of what the country has to offer. After two weeks of flying back and forth and exploring various islands and cities, I think I can safely conjure up my first impressions of Indonesia. I will say this however, Indonesia was not on my radar as one of the countries I was yearning to visit but post my trip, it's one of the countries I'll happily re visit because it has plenty to offer and I'm not done exploring! If you're visiting for the very first time, maybe some of my observations might help –
People are friendly – First and foremost, the most important piece of information people need to know when they visit is that the locals are just beautiful beautiful people. They're friendly, happy to help and always smiling. Even on the hottest day or when they're stuck in crazy Jarakta traffic, no matter how tired or cranky, they're polite and always upbeat. In the smaller towns they're friendly and wave and are always happy to have their picture taken. Sometimes they want you in the picture as well!
Great network connectivity everywhere – Sounds like such a strange thing to observe but for someone like me who needs to constantly be connected it's such a boon. I've been to several countries where the concept of wifi is alien and even you're local phone won't work because there isn't great reception. I found myself merrily snapchatting and tweeting on the most remote islands and sometimes even at sea! For a traveler or even a tourist that wants to be connected this is fantastic. Get a local sim card and you're gold!
Indonesians LOVE their Fried Chicken –  I always found it strange when people refer to fried chicken as soul food but the more I travel the more I realise this is true. Indonesia in particular seems to adore their fried chicken which I think was on every buffet and every set meal I ate. It's clearly one of their favorite ways to eat chicken and easily available.
More than just one type of Nasi Goreng – This really confused me at first. I absolutely LOVE Nasi Goreng but the version I know has chicken, some prawn and squid and comes with a fried egg on top and maybe some prawn crackers or a satay stick with it. You'd be hard pressed to find that touristy version. It was in Jakarta that I realised there are various types of Nasi Goreng and each one as flavourful as the other.
Really not expensive to travel – The biggest eye opener for me was that in Indonesia – I"M RICH!! Well not exactly but what I mean is that the currency is extremely affordable and it's not an expensive country to visit. Even domestic flights are doable without having to break your bank. Another thing is that visa for most countries is FREE. This is great because let's be honest, an Indian Passport usually means a load of paper work and hefty visa fees but this is hassle free, swift and painless. It just makes you want to visit even more!
Has some of the very best dive and snorkeling spots – I'm not a swimmer in fact I'm hysterical in the sea so I tend to stay away from all the fun water sports but every single person on my trip that was brave enough to snorkel insisted that it was some of the best marine life they've ever seen. I later found out that some islands, especially in Flores and in and around Komodo Island are famous for their snorkel and dive spots.
Lot of religious tolerance – For  a country where the majority of its people believe in Islam, I find Indonesia to be wonderful with its religious tolerance. There are small minorities of Hindus and Catholics but everyone seems to co-exist merrily without any friction. In fact in Jakarta which is home to possibly the largest Mosque in South East Asia, the Istiqlal Mosque is located right opposite the Jakarta Cathedral. It is said that the Mosque was specially commissioned to be built opposite the Cathedral to show their tolerance and acceptance of other religions.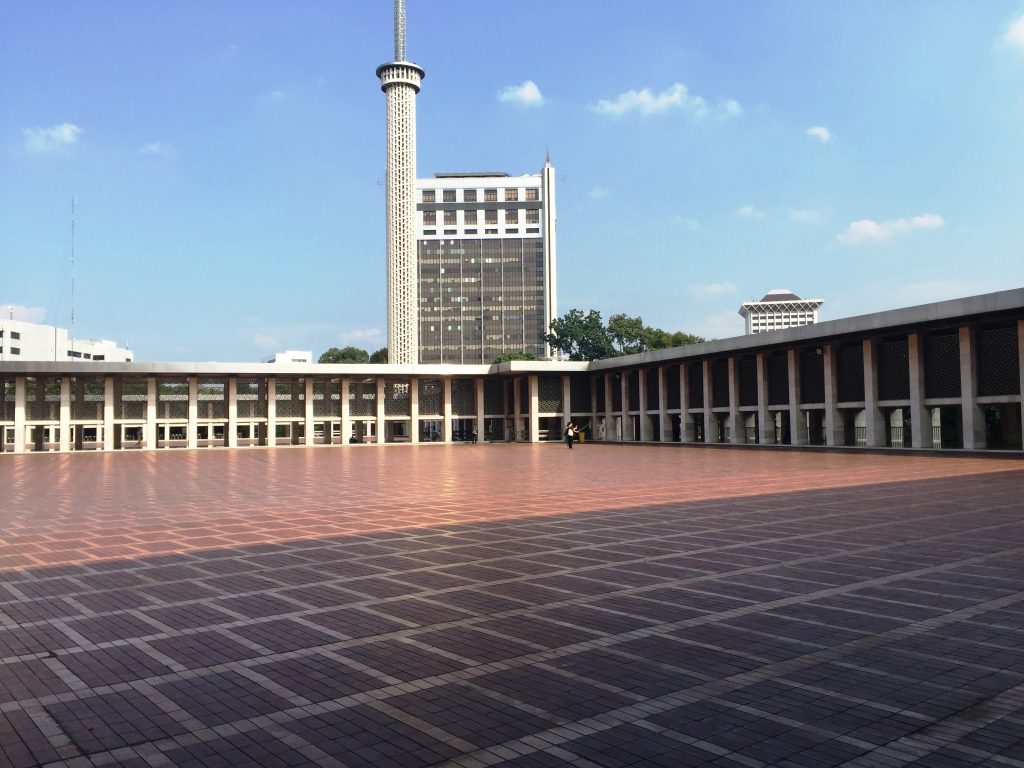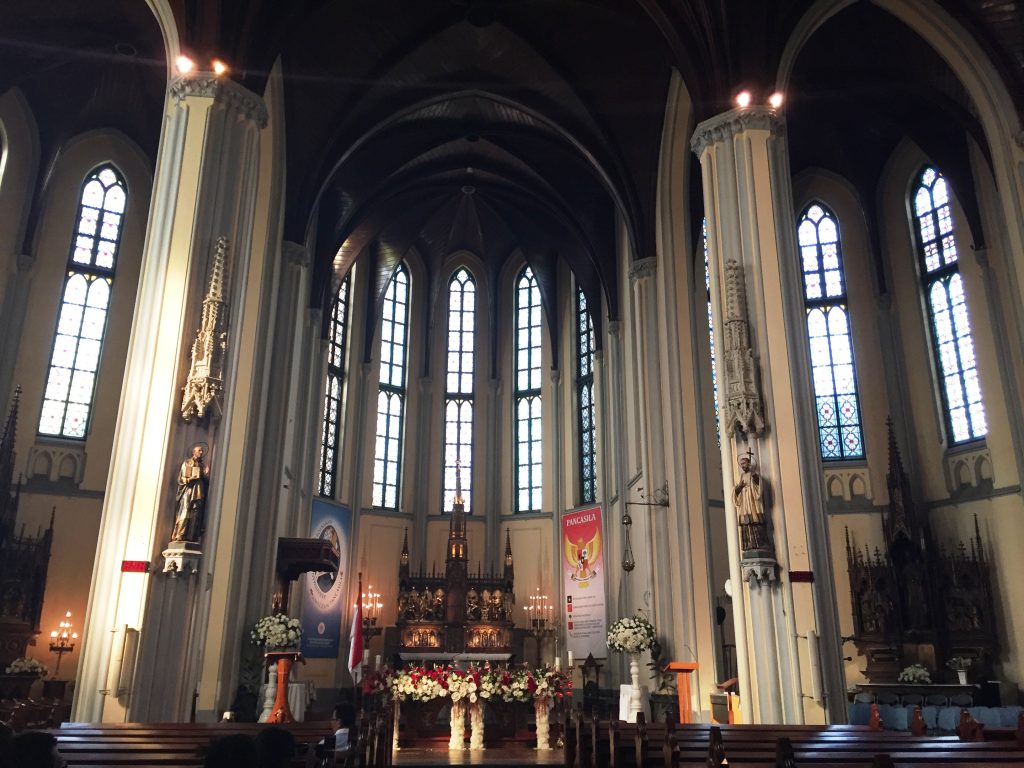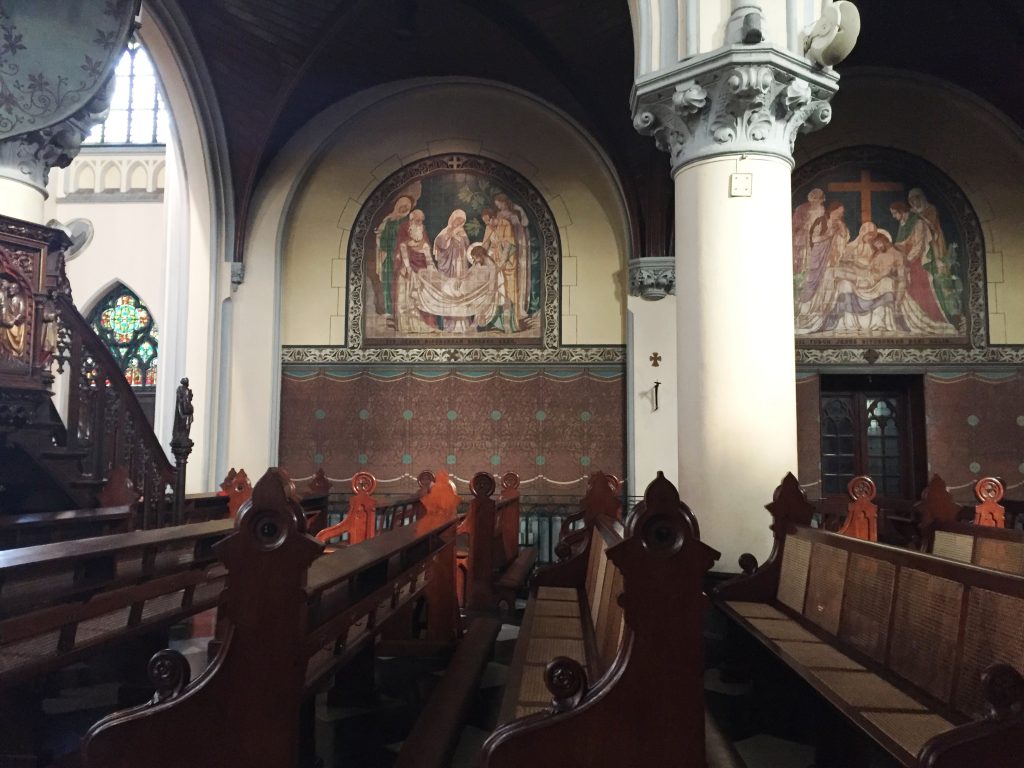 There are way too many islands – People forget that Indonesia is an archipelago of islands. It is said that there are over 18,000 islands so you can imagine when I say I've not even seen a percentage of what the country has to offer. From what I've seen, Flores is gorgeous. The area of Labuan Bajo and the islands in and around Komodo, the Pink beach, Padar Islands are spectacular. I have a feeling the lesser explored ones are even more breath-taking.
It's a large country, not everything is accessible by road – Coming back to the part where this is a huge country and basically and archipelago, it's not always easy to do a road trip or even travel by boat. The easiest and fastest way to get around is by air but thankfully, not that expensive.
Not that scary for vegetarians – Let's face it, if you're surrounded by the sea you're bound to be a seafood loving country. Indonesia loves its meat ( no pork ) and its seafood so being a vegetarian in Indonesia can be slightly intimidating. Having said that, there is no reason to worry because you just have to ask for vegetarian food and there are plenty of stir fry vegetables, tempeh ( sort of fried soy bean ) gado gado ( famous Indonesian salad ), lots of rice – they adore their rice and plenty of fresh fruit. The bigger cities is no problem but even in smaller towns it isn't impossible. Don't let that deter you from visiting a gorgeous country.
Disclaimer : This post was done as part of a campaign called #TripOfWonders and I was hosted by the Indonesian Tourism Board. As usual all thoughts, ideas and opinions are my own 🙂
For more updates on my food and travel adventures, follow me on Facebook, Twitter, Instagram and Snapchat : thetinytaster