Despite multiple trips to my favourite Singapore, I had never heard of Haw Par Villa. What was once owned by two Burmese brothers who I'm told were the inventors of Tiger Balm is now a bizarre theme park that attracts curious tourists. There use to be a huge mansion but what remains is just the gardens. These gardens are full of various statues from Chinese mythology and oddly enough even a very random Statue Of Liberty. The park is of course quite old and not exactly maintained like other attractions in Singapore making it seem old and outdated but I found it absolutely hilarious. Calling this entire experience bizarre is putting it mildly.
One of the main attractions at this slightly strange but lovely garden is the Ten Courts Of Hell. In Chinese mythology they believe that when you die, depending on how severe your crime, you're sentenced to a particular court of hell and the punishments are gruesome and gory. Each court of course gets progressively worse with mutation and torture and all sorts of things. The garden has this cave which you enter and pass through a replica ( a rather detailed and gruesome one ) of each of the ten courts. This isn't exactly advisable for kids but it's quite a hoot if you've got a sense of humour. From all that Singapore has to offer, Universal Studios, Sentosa Island, Botanical Gardens etc, this was a super blast from the past.  If you don't believe me, have a look at the pictures !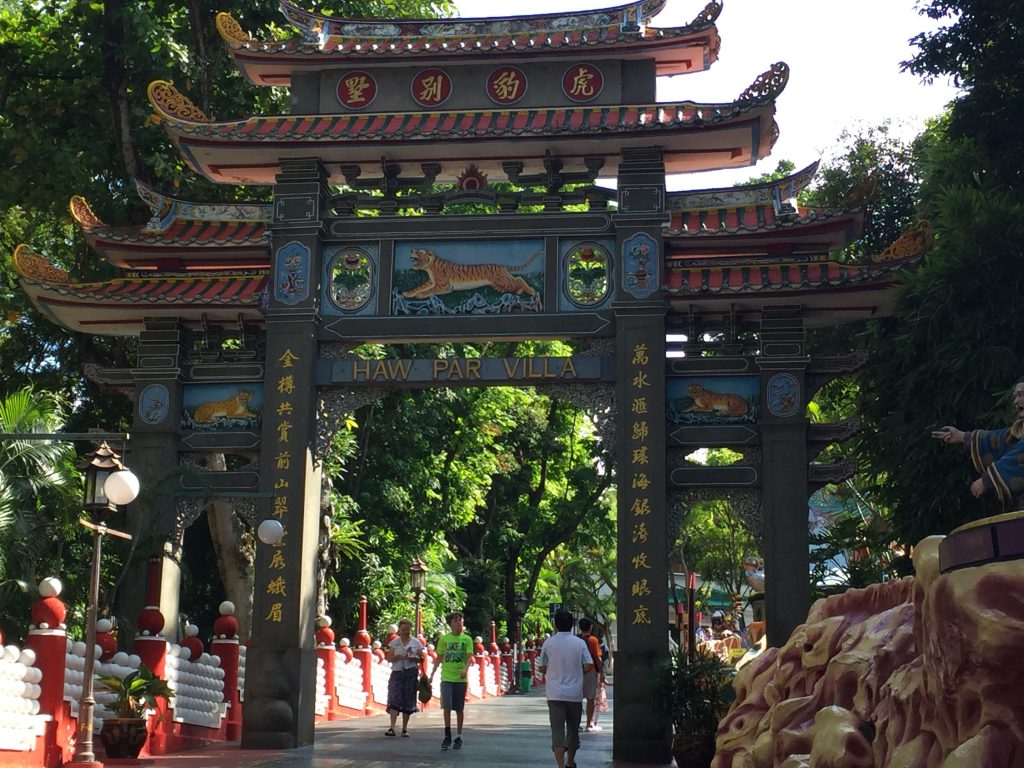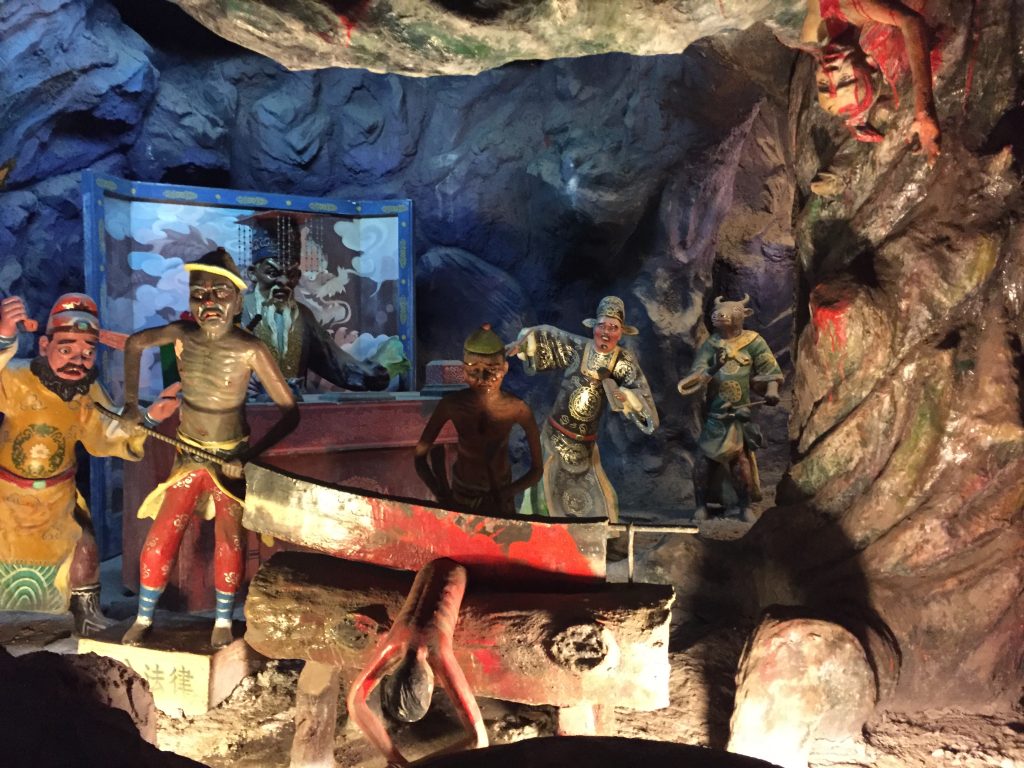 Disclaimer : I was invited by the Singapore Tourism Board and Singapore Airlines to Singapore for an association. One of the places we visited was this Tiger Balm Garden which I found extremely interesting and hence wrote about. As always thoughts and opinions are entirely my own. 
For more updates on my food and travel adventures, follow me on Facebook, Twitter, Instagram and Snapchat : thetinytaster