When I think of the Philippines, I think of pristine beaches and crystal clear waters and world famous beaches like Borocay and Palawan. Somehow the capital city of Manila is not my first thought. I found myself in Manila this year and ended up spending nearly a week there and I have to confess it might not be as alluring as the world famous beaches and the traffic will kill you, but the city has a charm of its own. It's a great city to give you a true sense of Filipinos and I'd say is a pretty good introduction to the Philippines. If you find yourself in this crazy crowded congested city, take the time to explore local treasures and completely immures yourself in everything the city has to offer. These are some of my local highlights but of course, this is just the tip of the iceberg.
Intramuros – If you want to catch a glimpse of Manila during the Spanish rule, a trip to the ' walled city ' the oldest district in Manila is a must. Intramuros  means within walls and at one time had a huge wall guarding the area. Today it's home to many tourists, old horse drawn carriages, churches and even a fort. Everything here was built and still remains with Spanish influence and it doesn't seem like you're in Asia anymore. While the horse drawn carriages look great and might sound like a fantastic way to take a tour and explore the local sights, beware they end up fleecing you by charging a lot more after the ride is over.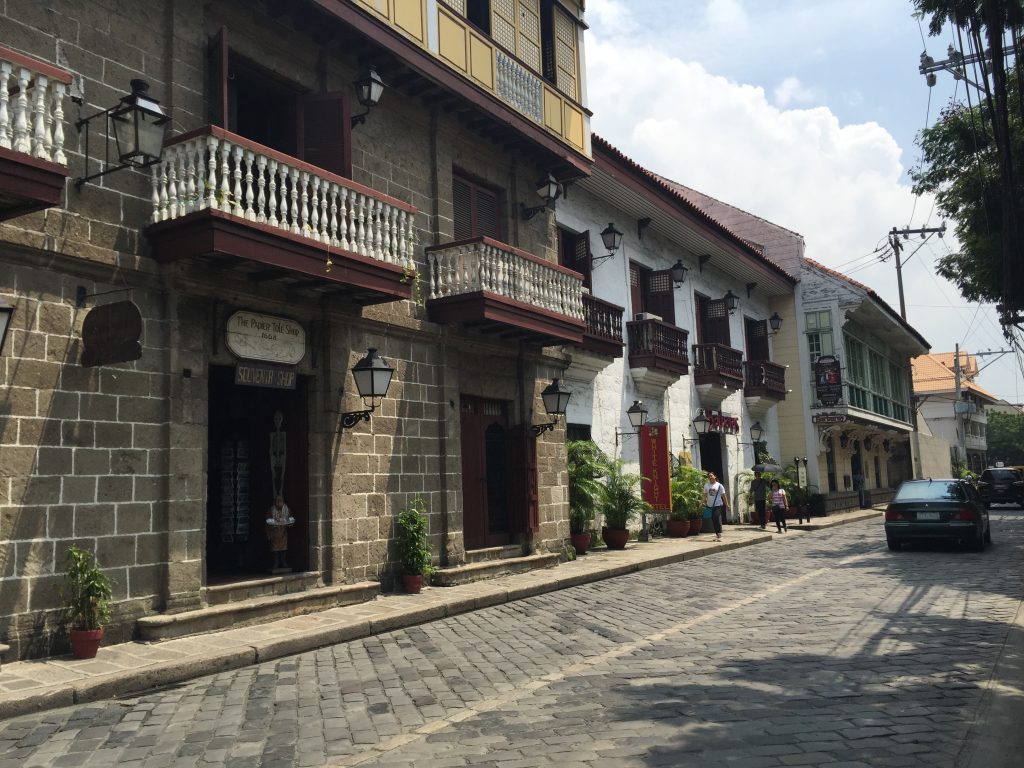 Binondo – This is said to be the oldest Chinatown in the world and not only is it quite big, it's extremely crowded. Binondo or Manila's Chinatown is a great place for some unusual food but if you're like me and basically dim sum obsessed then this is the place to visit. There's also a mall there with an interesting food court and plenty of shops if you want to do more than just trinket and souvenir shopping.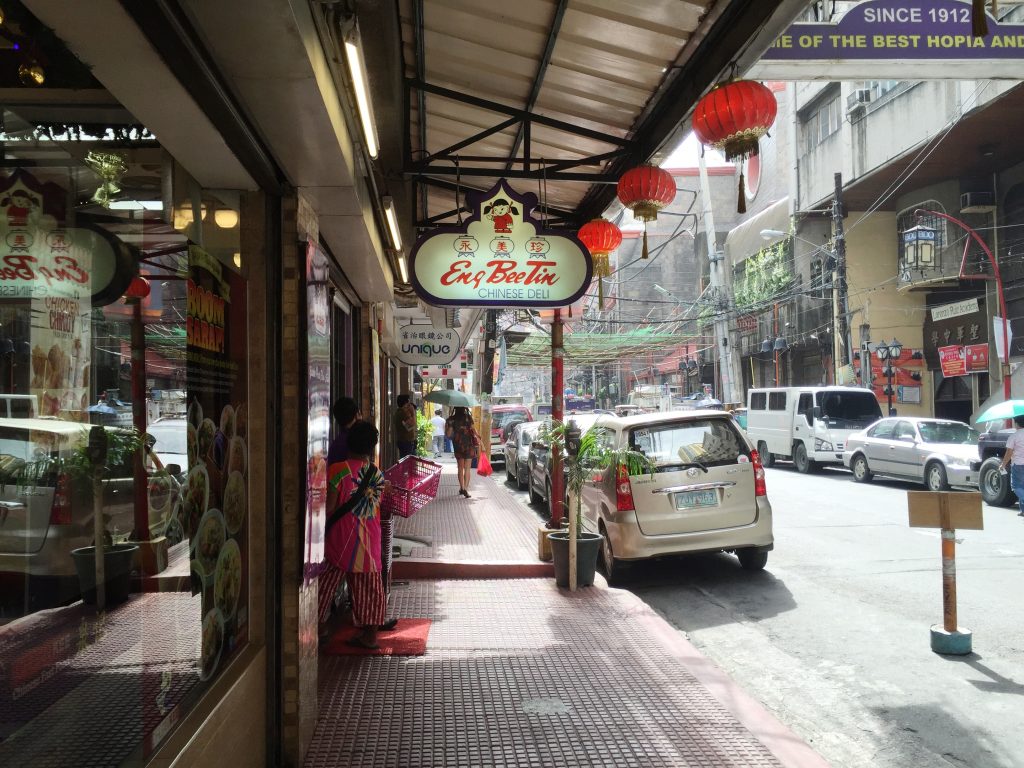 Lechong – I always recommend trying local dishes but in Manila or anywhere in the Philippines, Lechong is a national favourite. Lechong is an entire roasted pig that's been on the spit for ours and usually a celebratory dish when family and friends come together to celebrate. To be honest the Filipinos will take any excuse to bust out this hearty dish and they don't believe in waste so every single part of the animal is merrily consumed. Of course this is a Spanish influence that has trickled down and the locals have grown to love but it's also not something easily found in any restaurant. It might be tricky to find but well worth the effort.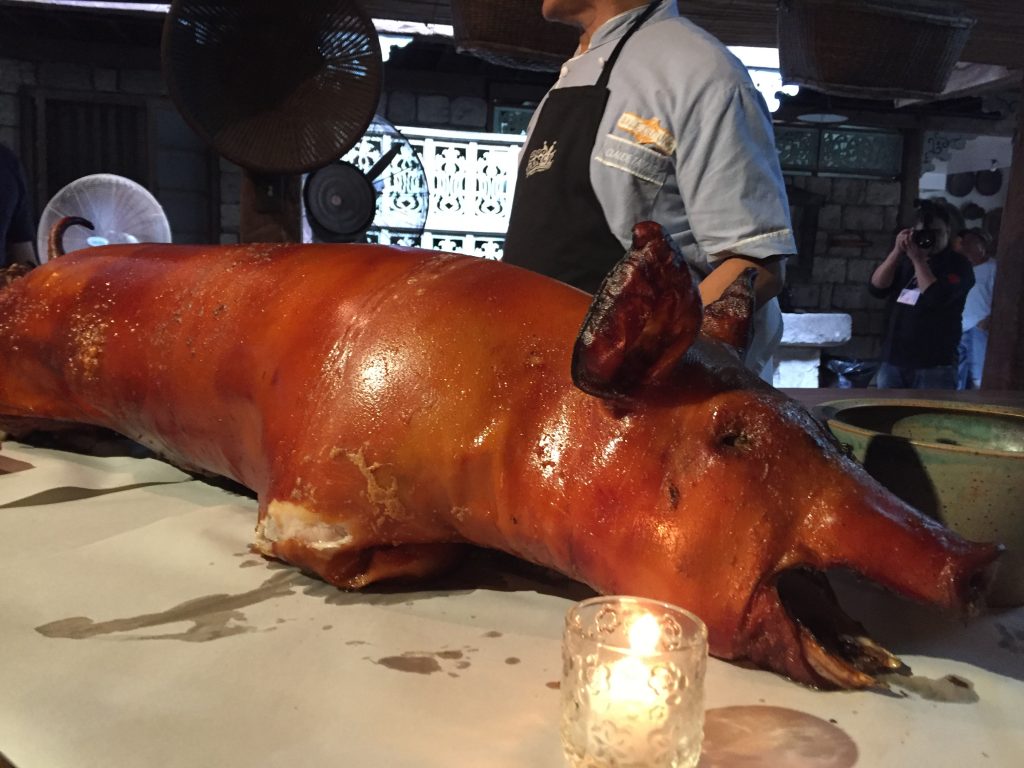 Street Food – Manila has some great food options and if you're in the mood to eat I'd suggest just walk down the street and I can guarantee you no matter what part of town you're in, you'll find a street vendor or a small local restaurant. Everyone's heard of chicken Adobo or Pork Adobo but there are so many like Tapsilong, Sisig, Halo Halo  and Chicken Inasal to try. ( Will post a more detailed article on Filipino food soon ).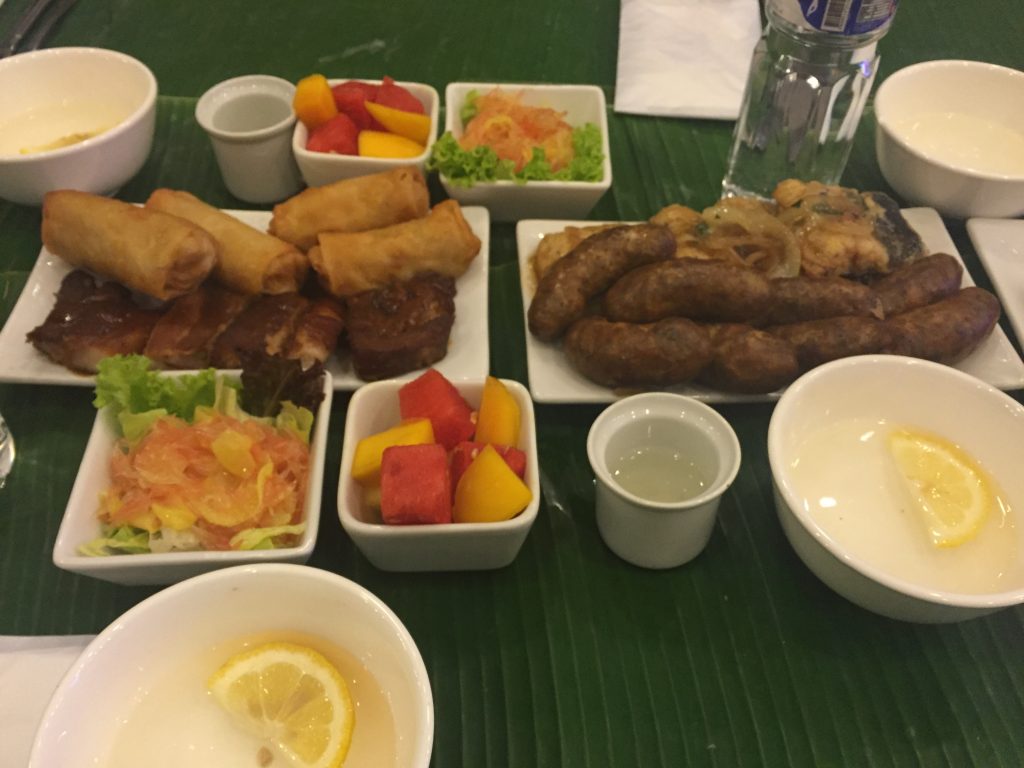 Ride Around In A Jeepney – This is one of the most popular modes of public transport in Manila. Jeepney's are to Manila what Tuk Tuk's are to Thailand. It's almost jeep like but slightly longer, sometimes painted with funky bright colours and can pack in an easy 8 – 10 people and operates like a sharing cab or a smaller public bus. If a fun experience but hang on to your bags and be a little aware of pickpockets.
Shopping –  If you're looking for great discounts, cheaper pricing and some good quality products then Manila is the city for you. There are tons of malls and shopping areas like the entire shopping district in Makati or the famous Mall of Asia and interestingly enough if you're a Christmas addict like myself, you can get a jump start on your holiday shopping as the festivities kick in as early as September!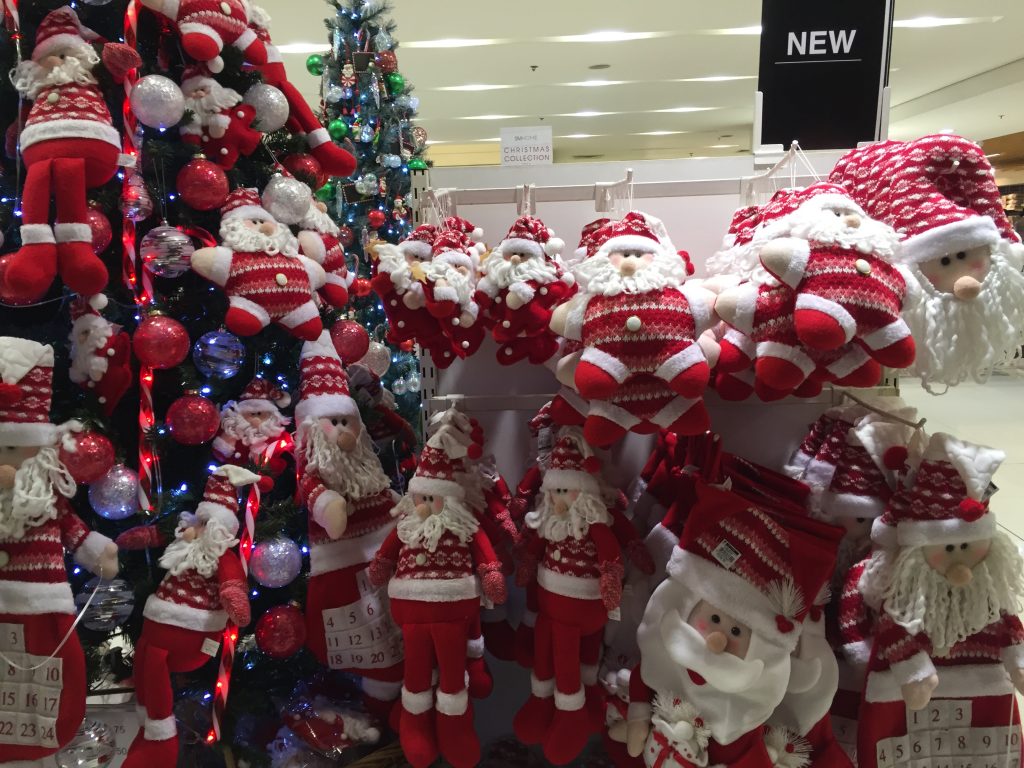 Karaoke / Live Gigs – All over Asia if you come across a live entertainment act specially singers, chances are they're probably from the Philippines. The country loves to sing and perform and it's ridiculous how many Karaoke bars there are in the city. The good, bad and ugly all come together to belt their heart out and it's a fun experience. Some places have great singers that get you in the mood to dance and have a good time and I'd say this is a musicians paradise.
For more updates on my food and travel adventures, follow me on Facebook, Twitter, Instagram and Snapchat : thetinytaster