Thailand is one country I just do not get tired of visiting. There is plenty to explore and enough to ensure that you have the time of  your life. Bangkok is a great stop for cultural exploring and shopping but for a more relaxed stay and some fun in the sun I prefer to hit any of the many islands in the country. Koh Samui is the third largest and has a reputation for being exclusive to honeymooners. I must admit it is an absolute dream for the loverbirds and after all the wedding madness, an ideal spot for some rest and relaxation. However, Koh Samui has plenty to offer and you don't need to wait for your honeymoon. If you find yourself on a plane heading to Koh Samui then these are a few things I personally think you shouldn't miss experiencing!
Stay in a beautiful resort – The island experience is incomplete without a hotel experience and one of the best ways to enjoy Koh Samui and her gorgeous views is by staying at a beautiful hotel. The one I would recommend is the Intercontinental Samui Baan Taling Ngam Resort Hotel not just for their luxurious rooms but for their SIX incredible swimming pools ( yes that's right I said SIX ! ) including an infinity pool, their wonderful food ( they even have a dedicated Indian chef whipping up a fabulous Indian meal once a week ) and the most spectacular view from their lobby area. The view is so incredible that it's considered as one of the top spots on the island to witness a breathtaking sunset! My personal favourite at this hotel was their food. I managed to try the Japanese themed Teppanyaki dinner which was delicious but the real surprise was their Indian dishes as it is some of the very best Indian food I've eaten outside of India and specially in Thailand.
Relax by the beach – It might seem a tad bit obvious to anyone visiting an island but believe me a lot of folks give the beach a miss to just laze in the comfort of their hotel swimming pool. The beaches here are beautiful and the hot ones are of course Chaweng and Lamai beach. There are also plenty of cafes, restaurants and shops on the roads leading up to the beach which are great for shopping or o enjoy some local grub and a couple of drinks.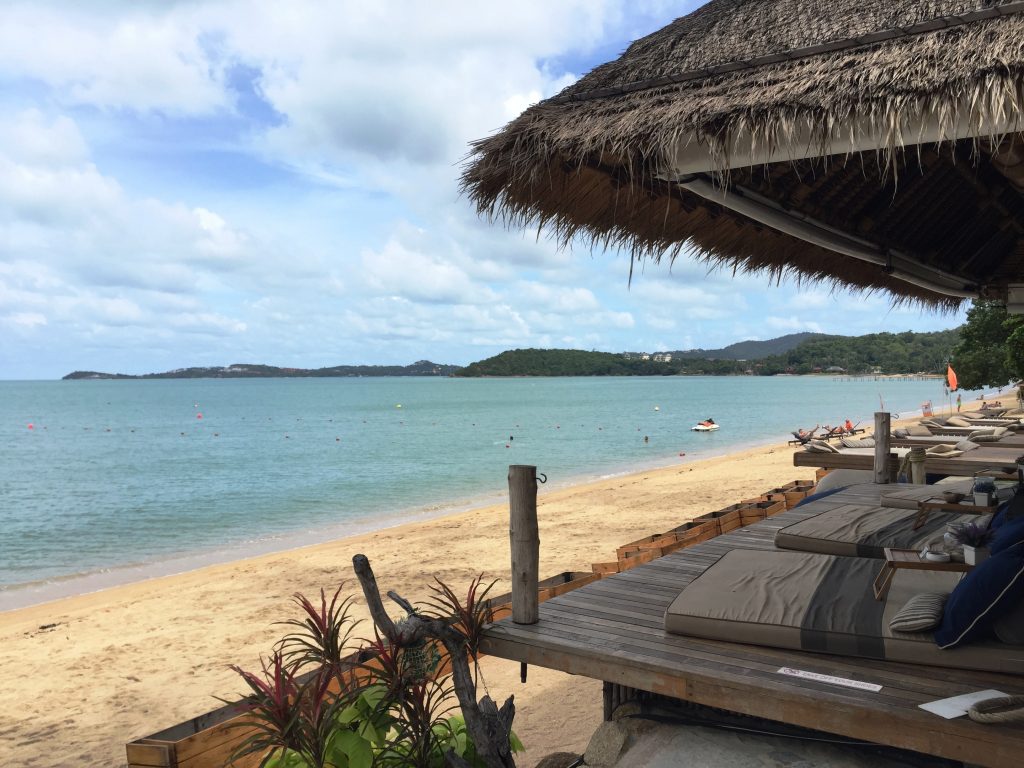 Snorkel with the sea creatures – Most folks come to Thailand to enjoy their marine life and if you're in Koh Samui then a big recommendation is to get under water. Deep sea diving isn't ideal for everyone and you need to be certified or at least practice a fair bit before you do it. An easy way to enjoy the sea creatures is to go snorkeling which is not that difficult and you've got a life jacket on the entire time so it is impossible for you to drown or sink.
Sail the high seas on a yacht – I'm not the best swimmer and as a result of which am always hesitant and in some cases paranoid about getting into the sea. Snorkeling or deep sea diving isn't for everyone but that doesn't mean you should miss out on all the fun. I highly recommend enjoying the ocean by sailing. It can actually feel invigorating to have the wind in your hair and a beautiful horizon in front of you. Of course if you're more courageous than I am, you could always jump off board and make a big splash 🙂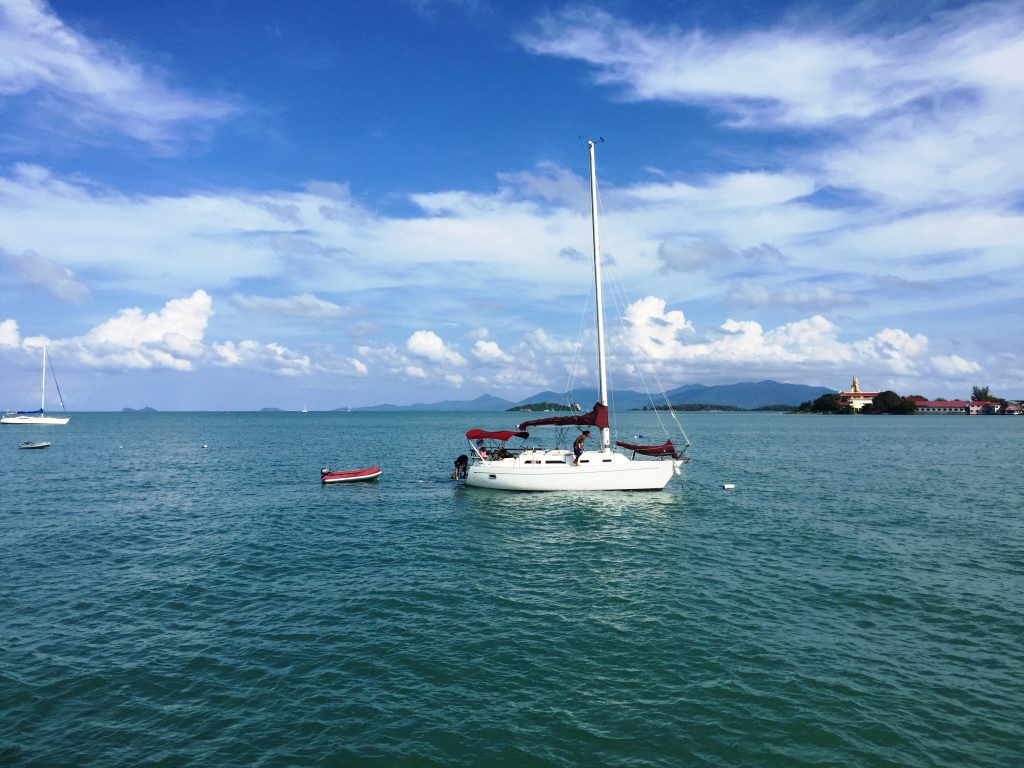 A day trip to Koh Phangan – Island hopping is always fun specially if you're a water baby. Koh Samui is extremely close to the infamous Koh Panang which is known for their Full Moon Parties and crazy celebrations. If the waters aren't very choppy then a speed boat will have you on the island in about 30 minutes or so. If you take a slightly bigger boat or a catamaran then maybe an hour or so. Either way it's close enough to get to and worth exploring.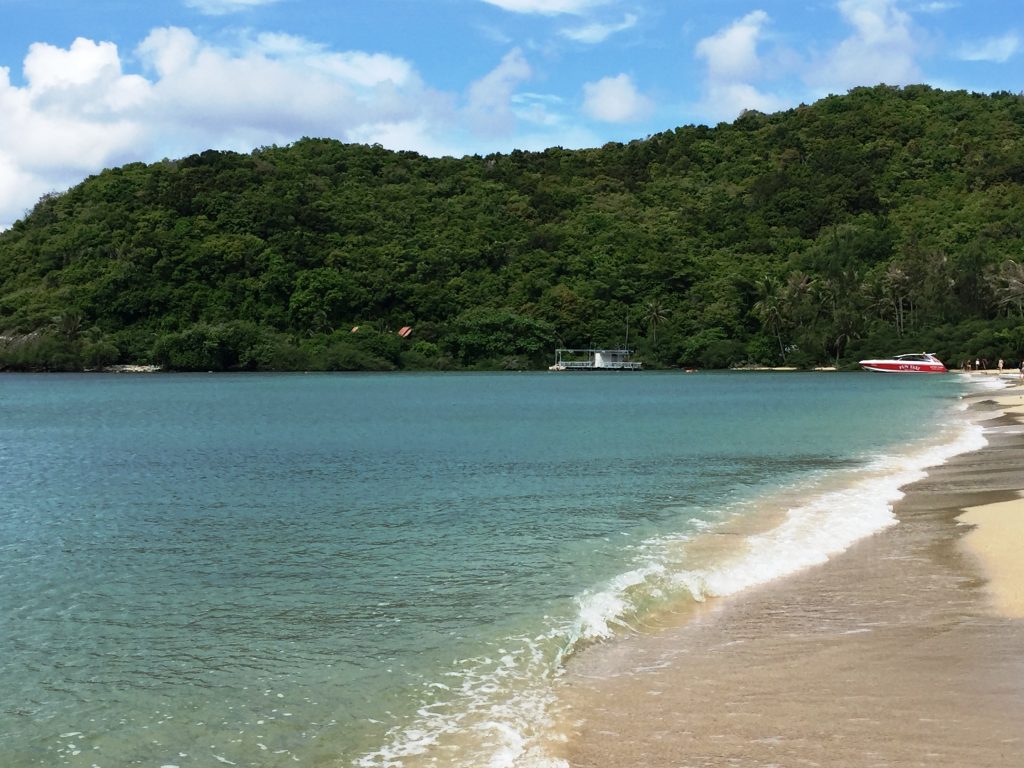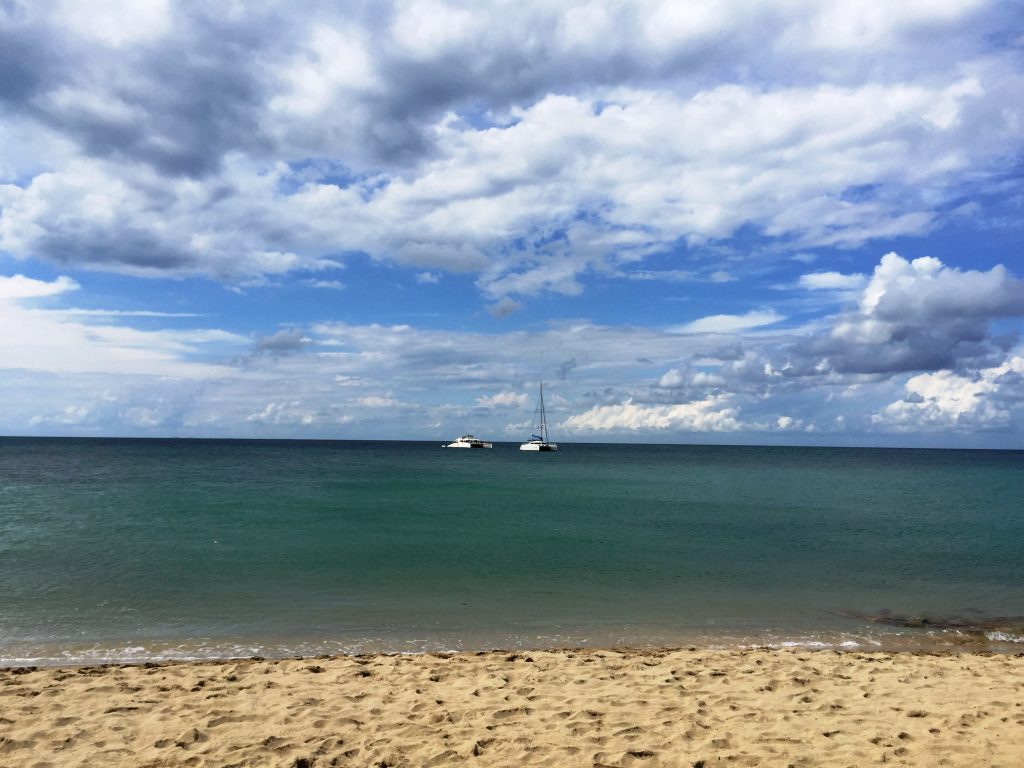 Cook in The Wild – Koh Samui is beautiful and full of hills and plush greenery. If you're up for exploring and would like to enjoy a more culinary based experience then the Jungle Route 360 degree tour is right up your alley. They pick you up from your hotel and take you on a crazy drive through the ' jungle ' right to the very top of a hill and you can either enjoy a leisurely meal with a beautiful panoramic bird's eye view of the island or like I did, indulge in a local cooking class. I was taught how to make the traditional green papaya salad as well as a local Thai chili paste which I'm told they use in everything along with a beautiful lunch.
Spoil yourself silly with a Spa – Thailand is known for their incredibly relaxing massages and it would be absolutely criminal to come here and not indulge in one. While there are spas and massage, the real treat is to go to one that is literally out in the wild. The Tamarind Spring Spa is an exclusive property and known to be the best on the island. You can enjoy a massage out in the wild perched up on one of the rocks or then a dip in their natural open pools along with plenty of other relaxing therapeutic services. The very best part is they insist on complete relaxation and you are asked to leave your cell phones behind so that you enjoy nothing but the sound of nature.
Devour Thai food -Let's be honest, one of the best cuisines in the world is Thai and if you're spending time on the island then don't waste it with pizza and pancakes. Load up on the green or red thai curry, pad thai noodles generously sprinkled with peanuts or shrimp and other more traditional dishes. Coconuts are found in abundance so apart from the coconut water, try their local coconut ice creams.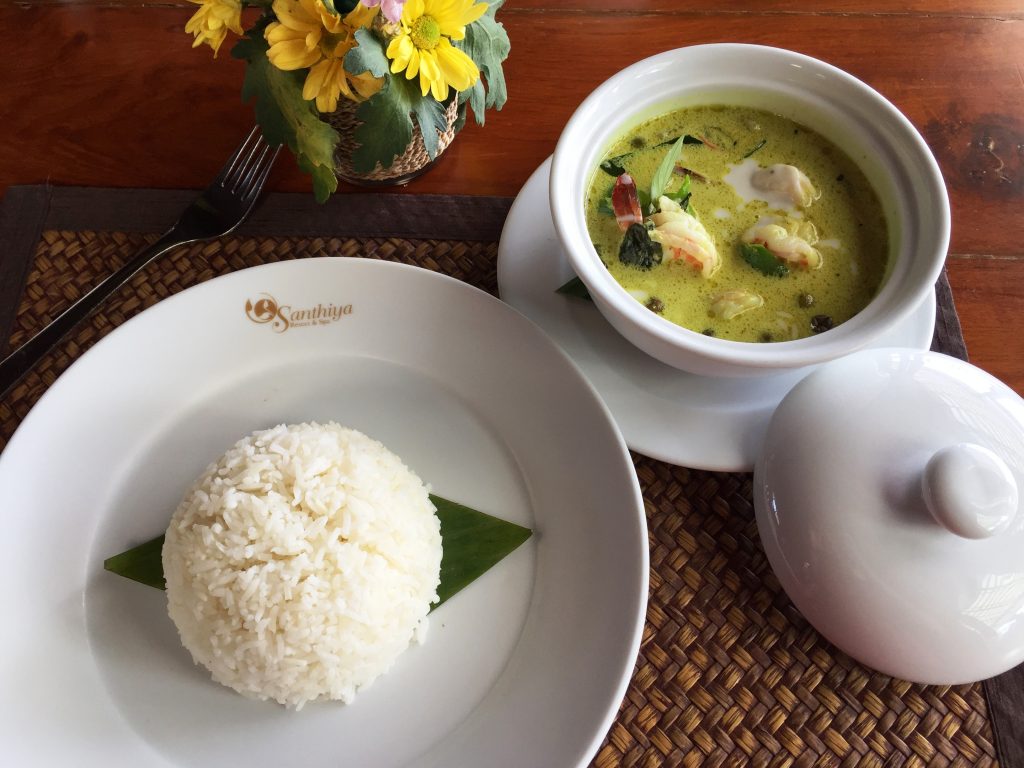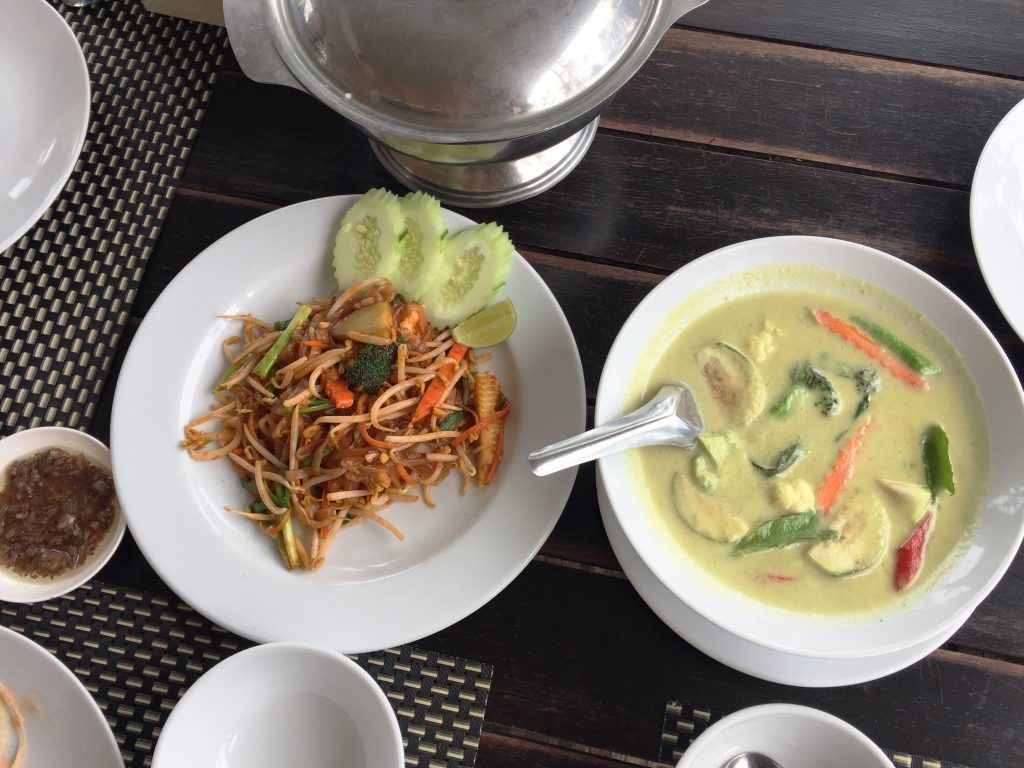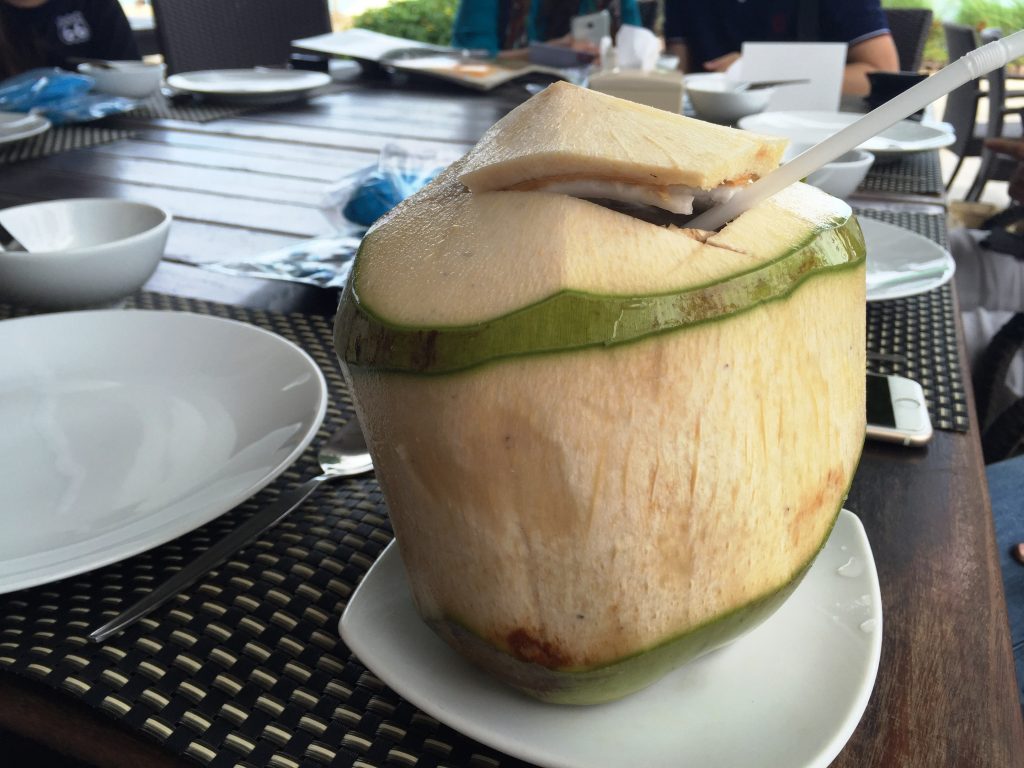 The easiest way to Koh Samui is to fly via Bangkok with Bangkok Airways. The flights are well priced and extremely comfortable with just about 50 minutes of flying time. If you're flying from India then you can fly via Bangkok Airways from Mumbai directly as well. For Indian travelers you can also opt for a vegetarin or non vegetarian Hindu meal in case you're not up for anything adventurous like Pork Beef of Seafood.
For more updates on my food and travel adventures, follow me on Facebook, Twitter, Instagram and Snapchat : thetinytaster