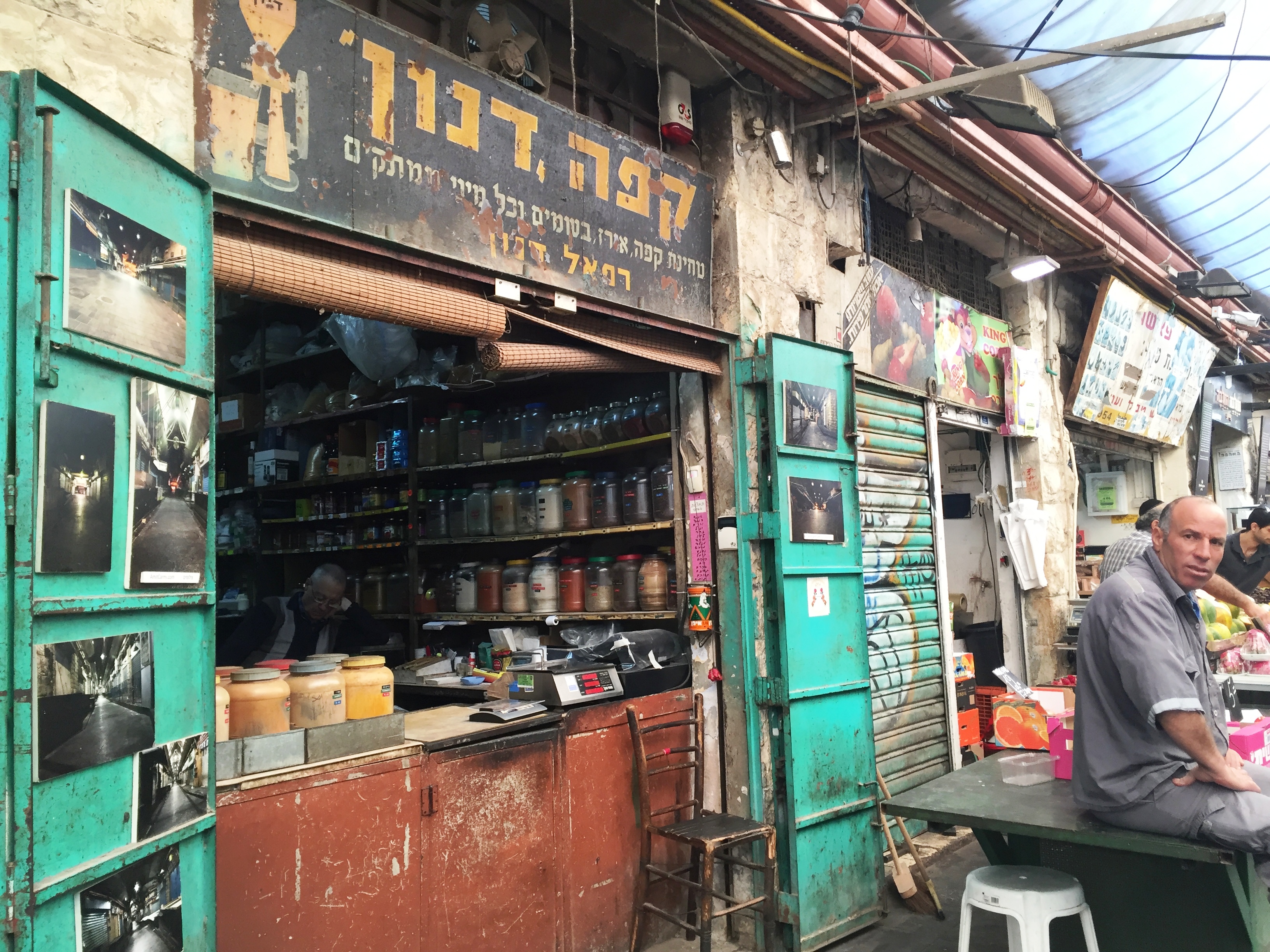 When I thought of Jerusalem I always thought of it as a place for religion. I thought it would be a desert land all solemn and pious, devoid of anything except religious sites, I mean it is the Holy land after all. When I actually found myself in the Holy land driving around, I realised that this is as much a regular thriving cosmopolitan city as any other. Jerusalem is actually beautiful with its building built with traditional Jerusalem stone, the old city which to say is soaked in culture and history is an understatement and the lush thriving cafes and restaurants serving beautiful Israeli food.
Folks that come to Jerusalem are mostly either doing a tourist route or then it's a religious pilgrimage so almost everyone flocks to the various temples and sites. In the old city there are many quarters to explore but while all these, the Church of the Holy Sepchular, The Western Wall, The Tower of David  etc are all incredibly stunning and interesting for someone from the other side of the world that isn't Jewish, Christian or Muslim, I found a spot in the holy land that felt incredibly warm, vibrant and so far away from what is usually associated with the city.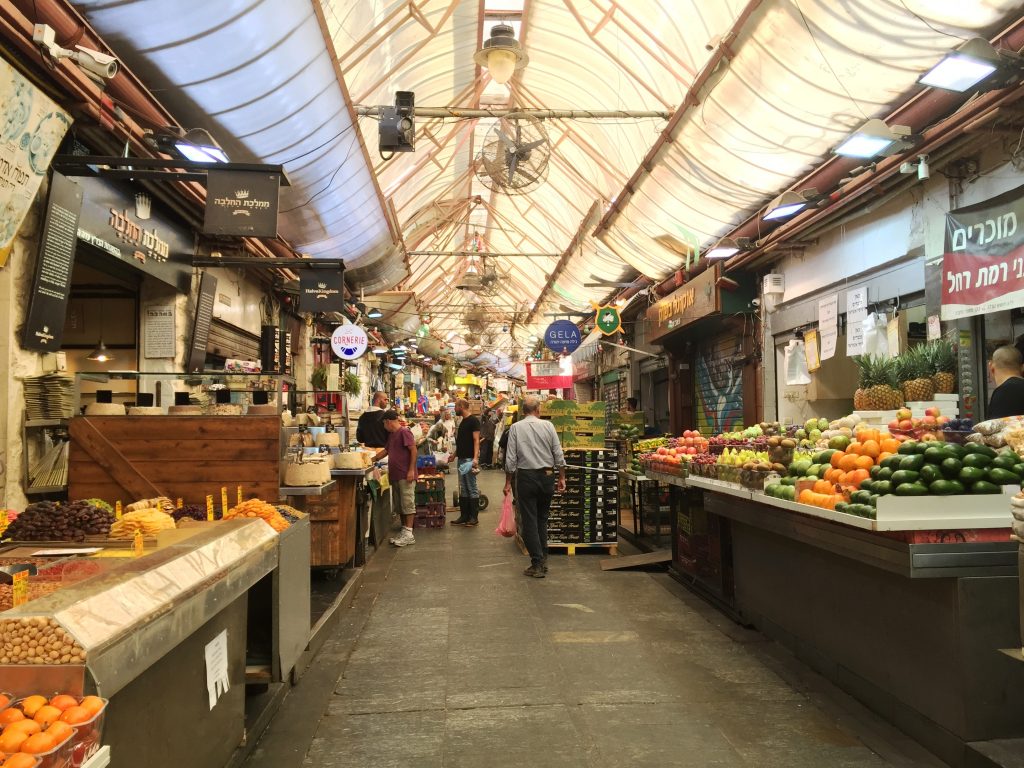 My happy place has always been at a local food market and a morning spent at Jerusalem's trendy Mahaneh Yahuda Market was pure joy and one that I felt compelled to share. A stroll through this market makes you feel like almost like you've come to the more contemporary and funky Tel Aviv but this is very much a part of Jerusalem, some might even say, the heart of Jerusalem. The city has plenty of shopping spots including fancy malls and gourmet grocery stores but this market feels real and to me, is a representation of what modern Jerusalem looks and feels like.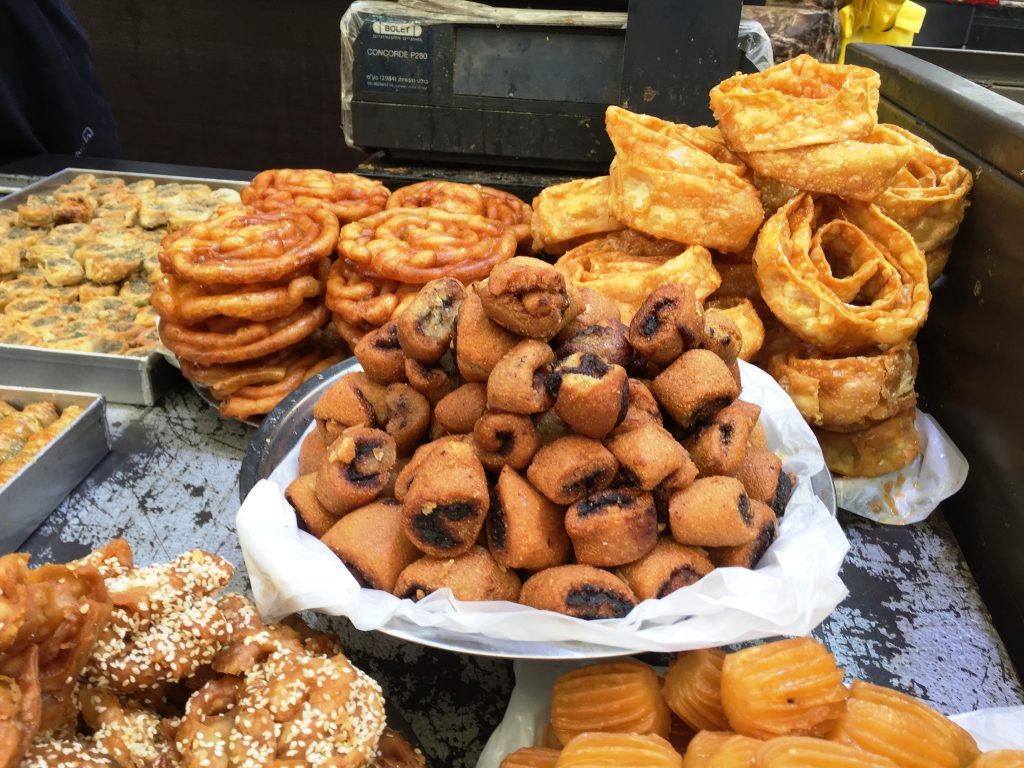 The space is full of sellers with the most incredible produce right from  fragrant spices with heady aromas to tempting sweet treats, fresh vegetables, fruit and a few  cafes dishing out burgers and juices. It is a highly recommended pit stop for every food lover visiting Jerusalem. The market is where I first discovered some very funky street art which seems to be a running theme in almost every city in Israel. and was such an enjoyable experience, I think I ended up making a few friends with some shop keepers that seemed delighted as I clearly made their cash registers ring  early in the morning.
The market has been around since 1887 and today attracts locals, Israelis from other parts of the country and tourists alike. I managed to spend a productive hour strolling through and trying to haggle my way around but sadly to no success. I did manage to buy the most incredible smelling spices and some type of spice mix to put on top of my rice almost like a garnish. I'm not entirely sure what it was as the descriptions seemed to have been lost in translation but what I can tell you is that is that the aromas were so intense I felt obligated to buy some.
Israel I find is a great spot for spices like Zataar, Sumac, Paprika ( both the powdered form and the one with oil ) and various other condiments along with dates and dry fruits. The country is so heavily influenced by its immigrant society that it offers a host of variety, all of which can be easily found in this newfangled and very hip market. I have beautiful memories of this market and a bag full of loot to prove it! If you're in Jerusalem, make sure you don't miss this spot!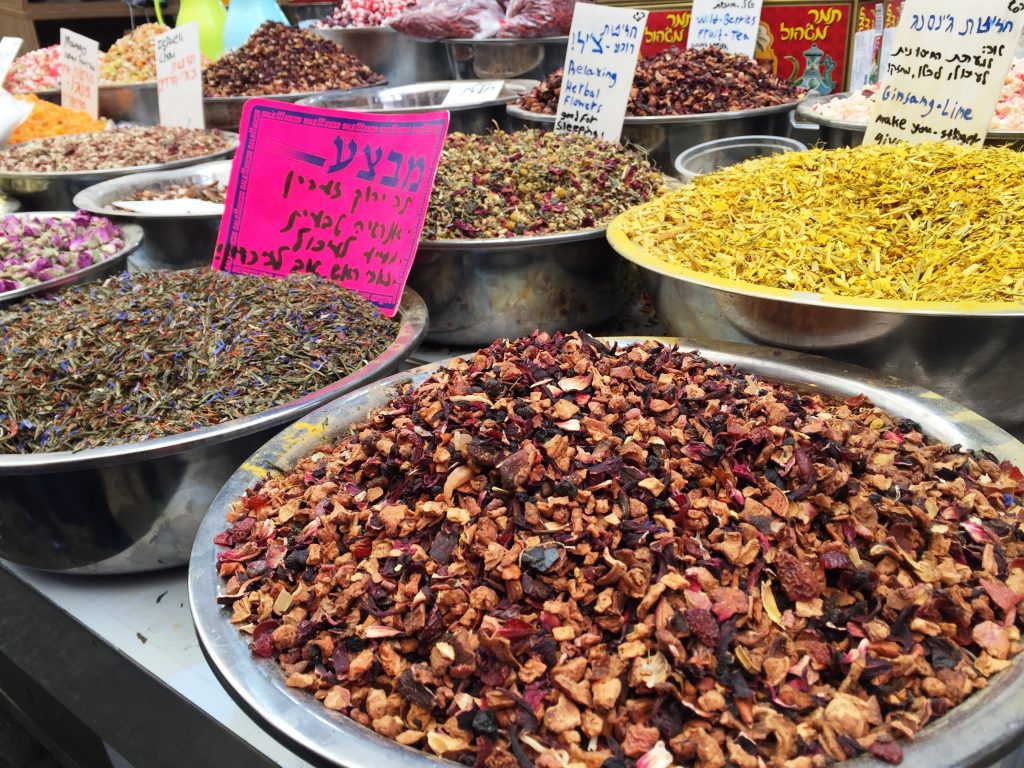 For more updates on my food and travel adventures, follow me on Facebook, Twitter, Instagram and Snapchat : thetinytaster