It's the most wonderful time of the year. I adore December for all it's Christmas cheer and festivities. It's my favourite holiday and every aspect of Christmas has me giddy with excitement. My humble little tree is decorated, Christmas present shopping is under way and my kitchen smells divine. I'm trying to be adventerous with my recipes and cook up slightly healthier options but if I'm being completely honest it's a losing battle. I took a break from all the cooking to make something for my mum who wanted to jazz up her evening coffee. Instead of a creative Christmas dish I decided to have some fun and create a Christmas themed drink instead. After my last success with coffee in the kitchen ( my incredibly delicious Coffee Chicken ) I'm proud to share my very own Gingerbread Express with Bru Gold.
It's warm, decadent, rich and aromatic and basically a big hug in a cup. It's a quick and easy recipe and works well as a post dinner treat. Hope you enjoy the recipe.
Ingredients –
1/2 Cup of Honey
4 Teaspoon Cup of Brown Sugar
1 Teaspoon Ground Ginger
1 Teaspoon Ground Cinnamon
2 Cups of Water ( the same size cup as what you will serve this in )
2 Teaspoons of Bru Gold Coffee
1 Cup Milk
1 Teaspoon Ground Cloves ( optional )
1 and 1/2 Cup Cream ( whipped cream or regular whichever you like )
Method –
Mix together in a bowl the honey, brown sugar, ginger powder and cinnamon. Mix well into a paste.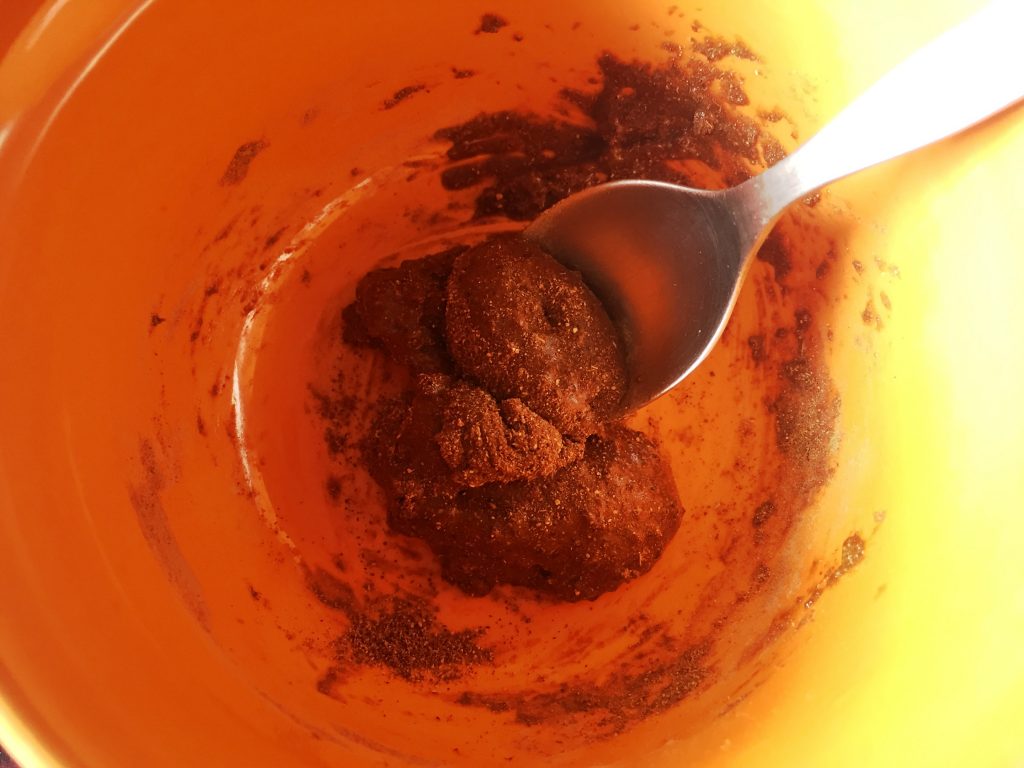 Add a little water so it smoothens out. Refrigerate for 10 mins.
Heat the water in a saucepan and once it's nice and hot add the Bru Gold Coffee to it. ( No need to add sugar as it's already in the ginger paste)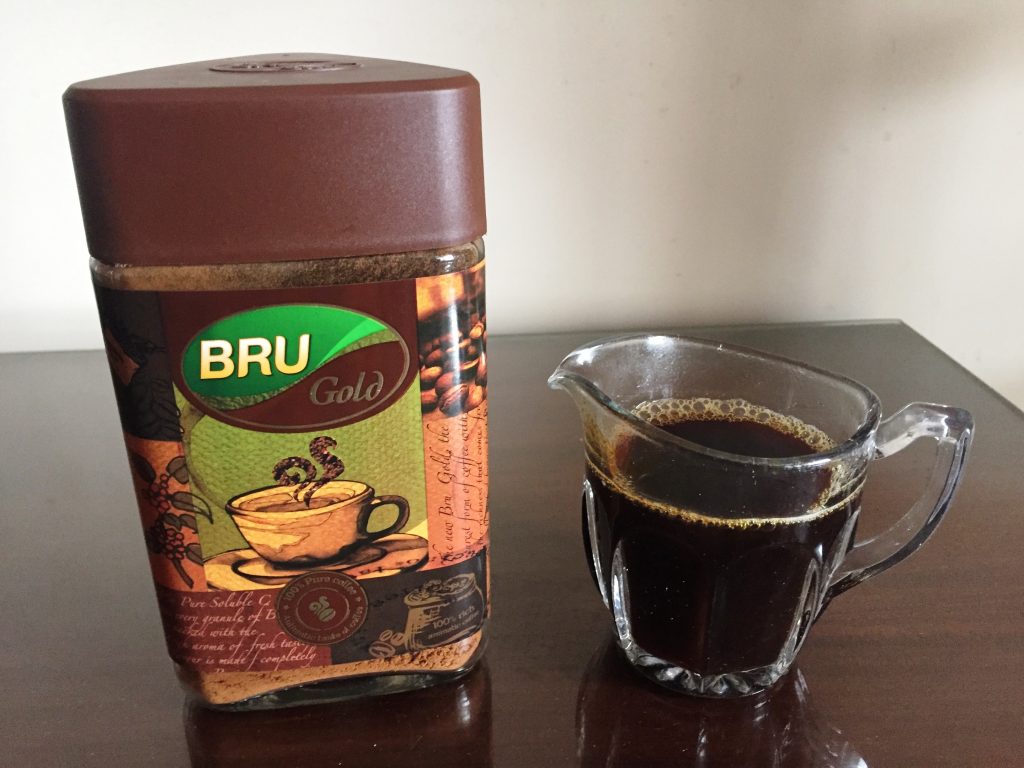 In the cup you want to serve your drink in, add the refrigerated mixture and the hot brewed coffee along with the milk. Make sure the cup is only filled 3/4.
Add the cream on top and a sprinkle of some ginger powder and serve hot!
Disclaimer : This post was done in association with BRU Gold Coffee. As always thoughts opinions and recipes are my own.
For more updates on my food and travel adventures, follow me on Facebook, Twitter, Instagram and Snapchat : thetinytaster