I remember the rush of excitement as I planned for my trip to Israel. I usually don't research too much because I like to be surprised but the one thing I always do is make sure I know what local dishes to try. To my disappointment the internet kept throwing up dishes I already knew of like hummus or falafel or even shakshouka and I kept thinking ok that's great but I want to eat what the locals are eating! Well, the locals are eating exactly this!
Israeli cuisine is quite possibly the youngest cuisine. After all, the country was founded in 1948. The country is literally a land of immigrants almost like America and so you have a mix of cuisines and different dishes that all constitute a big part of Israeli cuisine. A heavy influence from North Africa and it's Middle Eastern neighbours and not to mention a huge influence from Europe and the Mediterranean and all the Jews that came from there. As a result of which this country is bursting with some incredible restaurants and is being touted as THE country to visit to satisfy your curious palate. While the list of dishes is long, I'm picking out my favourites that I enjoyed on my trip there.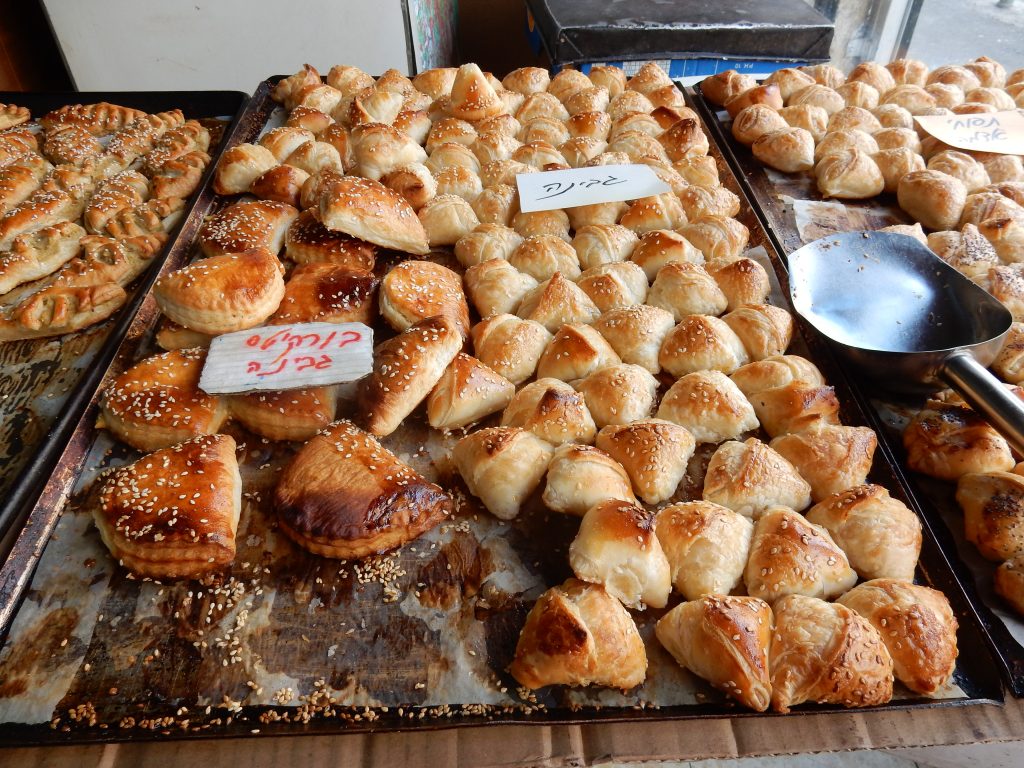 Hummus and Falafel – It's true that in almost every country in the Middle East or even the Gulf, Hummus and Falafel is widely available. I haven't had the luxury of being able to compare many or really understand what makes each one unique to that country because the general recipe is the same. However the ones I ate in Israel were delicious and the reason I include them is because every single Israeli whether Jewish Arab or even Christian relishes it.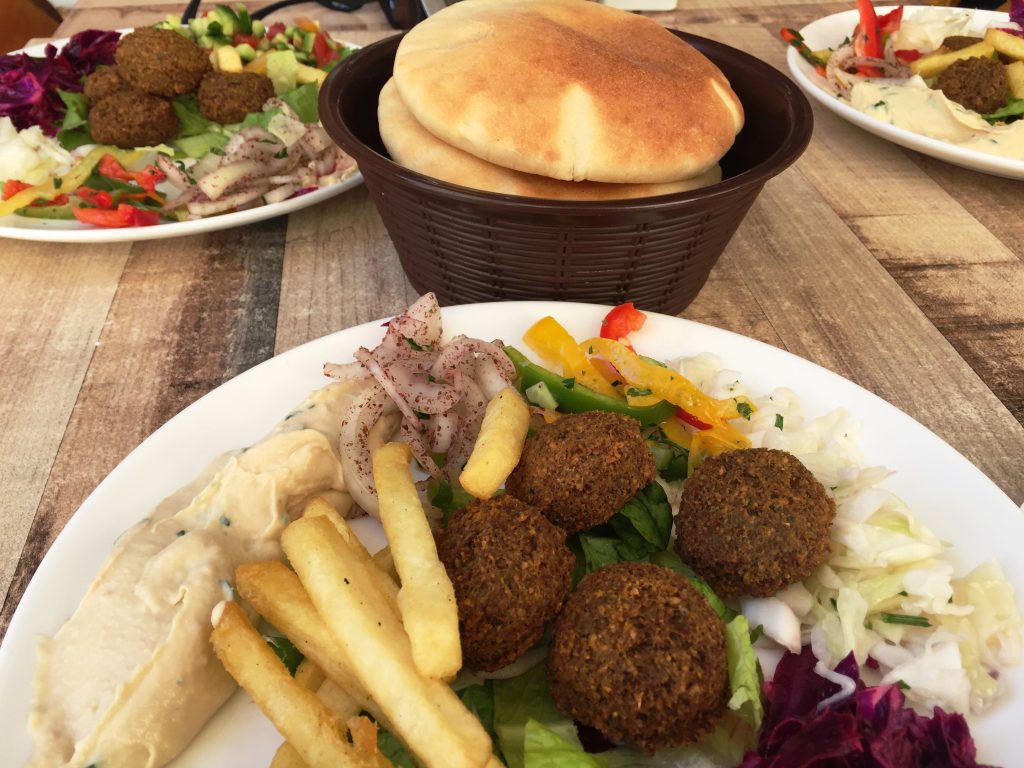 Bread ( lechem or challah ) – Israelis adore their breads. At almost every meal and specially breakfast, there is always plenty of breads to choose from. The most popular is the Challah or pronounced ' halla' which looks like the dough has been braided and then baked but the truth it all their breads are fantastic and the key is that  it is always served hot and fresh out of the oven. It really does make all the difference.
Dried Fruits – I ended up eating and buying a lot of dry fruits in Israel. My favourite being their Mejoul dates. They are some of the biggest that I've seen ( maybe there are bigger ones I'm not entirely sure ) but they're plump and so sweet. I eat them as is
Jerusalem bagels – You can find these all through the holy city. While almost every bakery has them I tried them from a street vendor who sold them along with a tiny bag of zataar which is used as a dip for the bagel. These are different from traditional bagels and are more like bread, longer in shape and has sesame seeds, but they're delicious and the perfect snack to munch on while you're exploring the city.
Cheese – Israel is cheese obsessed. Much like Europe I found an assortment of different cheeses at almost every meal and specially at breakfast. Unlike Europe the cheese here is very different. Israelis enjoy soft salty cheese and they're all made from cow, sheep and goat's milk sometimes even a combination of all three. My favourite however is the Israeli Cottage Cheese which has tinier bits of cheese in it as it so tasty I could polish it off on its own without any bread.
Halva – All over the Middle East and some parts of Asia Halva is a sweet confectionary and in Israel it is also a dessert found in almost every market or shop. As I strolled through Mahane Yahuda market in Jerusalem I must have encountered every type of flavour of halva. These sweets are made with honey, tahini and nuts ( mostly almonds and sesame ) and while it is an acquired taste I think they're delicious and a must try.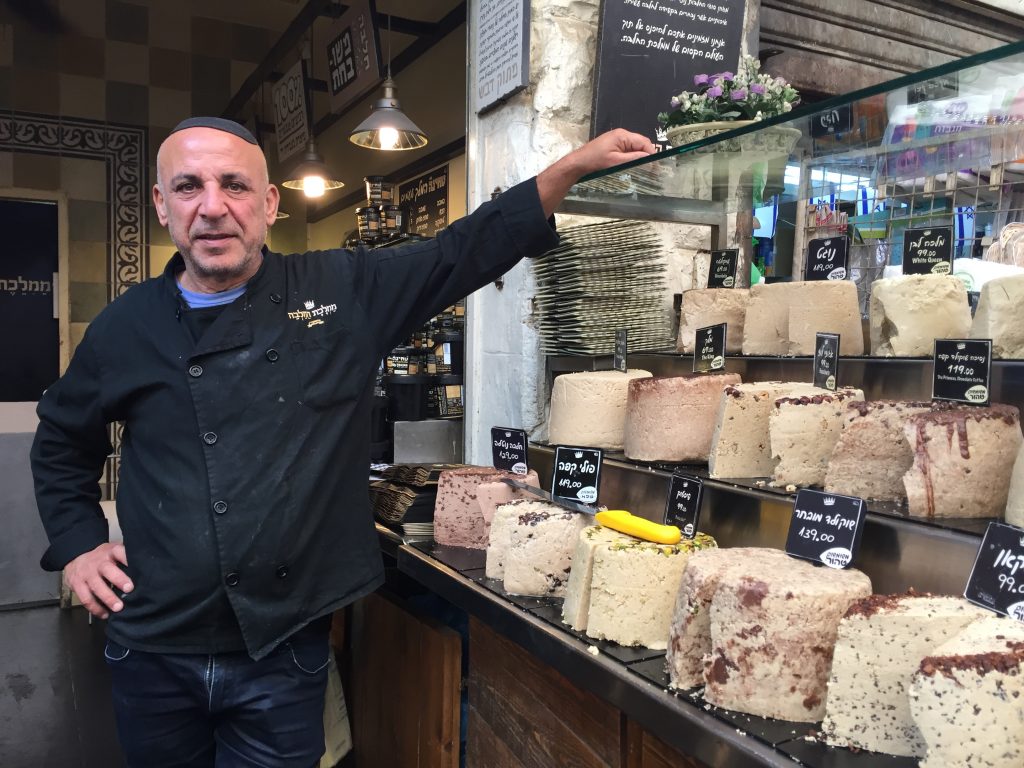 Stuffed Grape Leaf ( Dolma/Dawally ) – Dolma is common in the Middle East, The Balkans and even in Greece I'm told. It's basically grape vine leaves that are stuffed cooked and served and I ate the exact same grape leaf stuffed dish in a few places in Israel. The most memorable was when I actually helped make them with a Druze family in a small town near Akko. The Druze are a small but very old community in Israel, Syria, Lebanon  and I was lucky enough to lunch with them which is where I ate this. The Druze don't call this Dolma which is what it's called elsewhere, they call it Dawally ( pronounced Diwali ) and the leaves are stuffed with cooked rice, tomatoes, onions and spices.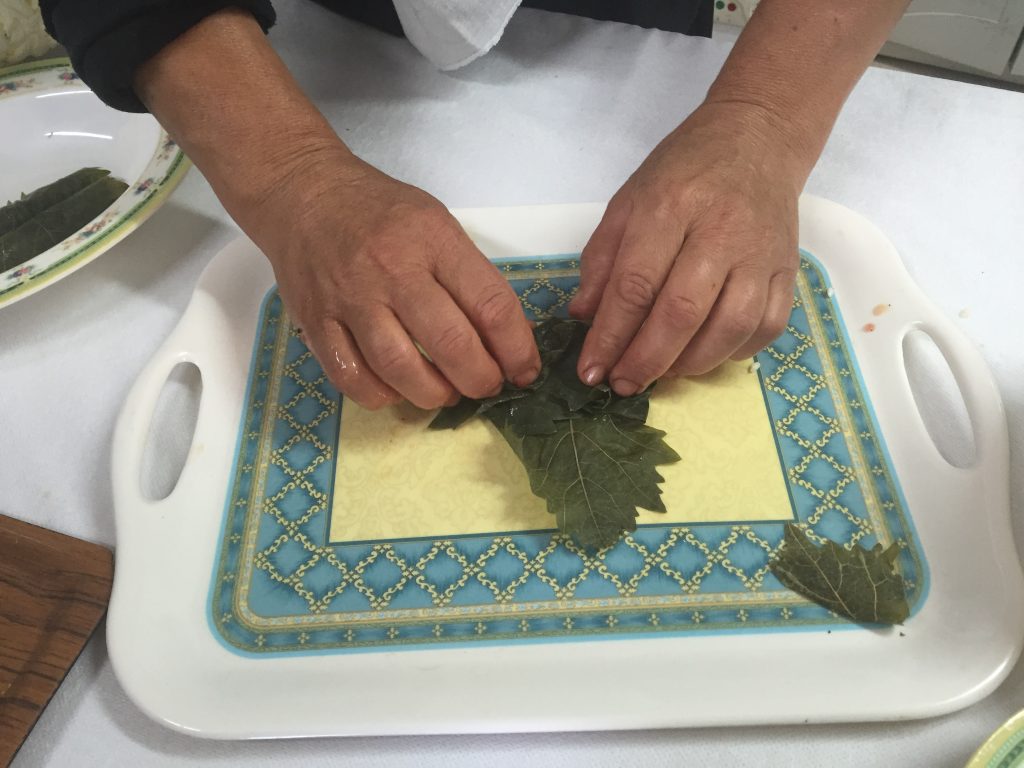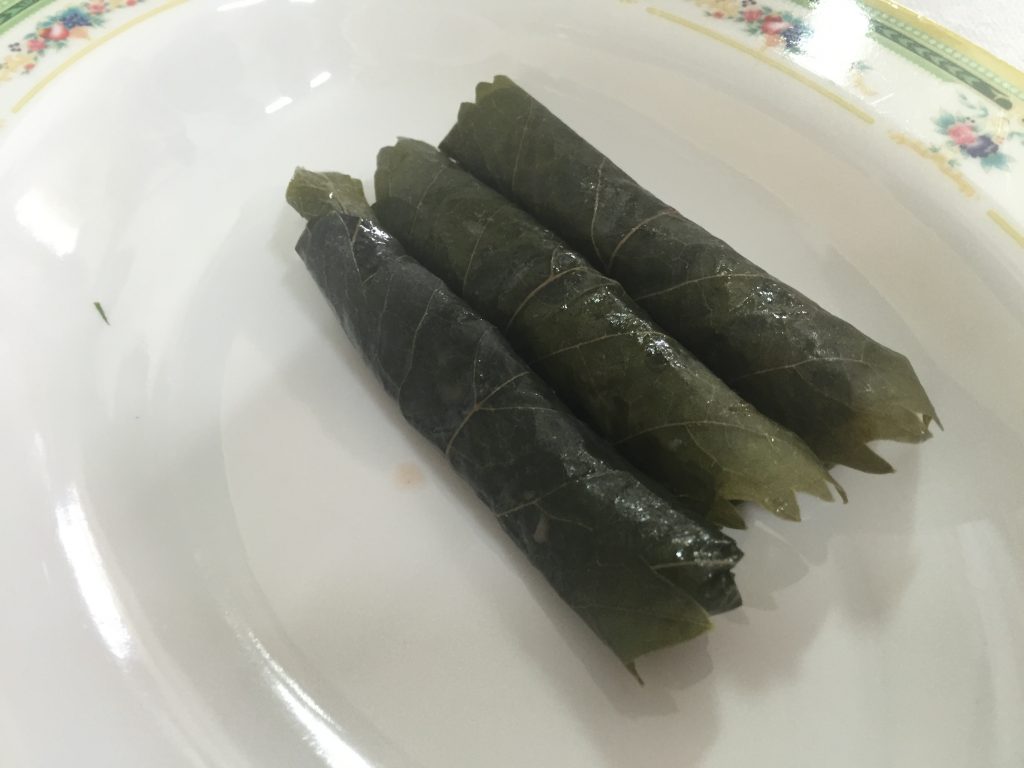 Bourikas/ Borekas – Though this is actually Turkish in origin, Borekas are a very popular snack all over Israel. They can be smaller in size for a bite like snack but usually I found them to be a rather large filling snack which the server then cuts into smaller pieces. It's made with phyllo pastry so it is buttery and flakey and usually stuffed with minced meat and or cheese. In Tel Aviv they're at almost every cafe specially in Sarona Market or Levinsky Market.
Knafeh/ Kanafeh  – Without a doubt, this is one of the most delicious things you can ever eat in the Middle East. Spelt several different ways this Arabic dish is found everywhere in the Levant. It is an extremely decadent dessert full of cream, sugar, butter, nuts and plenty of cheese. It's served warm and is quite heavy but truly delicious and worth every calorie that comes with it.
For more updates on my food and travel adventures, follow me on Facebook, Twitter, Instagram and Snapchat : thetinytaster