I'm a big believer in taking short breaks or mini vacations whenever I get the chance. Sometimes work gets hectic and I need to switch off and take some time for myself. February is always a hectic month for me as I have several projects that take up all my energy but once they were over, I managed to hop on a plane and found myself spending the next two days in an oasis of peace and relaxation.
The hotel itself is a beautiful property that has access to the beach which is a hop skip and jump away. It's incredible to actually hear the waves crashing at night as you walk to your room. Plenty of palm trees and ponds that compliment the tropical weather and luxurious rooms equipped with every amenity you might need. Of course I expect nothing less from a hotel like the Intercontinental.
While the frolicking by the beach or plunging into the swimming pool is an obvious choice when it comes to relaxation for me nothing was more calming than an experience at the Spa. I took the time to really indulge in a full body massage  that is so soothing I'd be surprised if you stayed awake during the treatment. This is really my idea of taking a break and de stressing.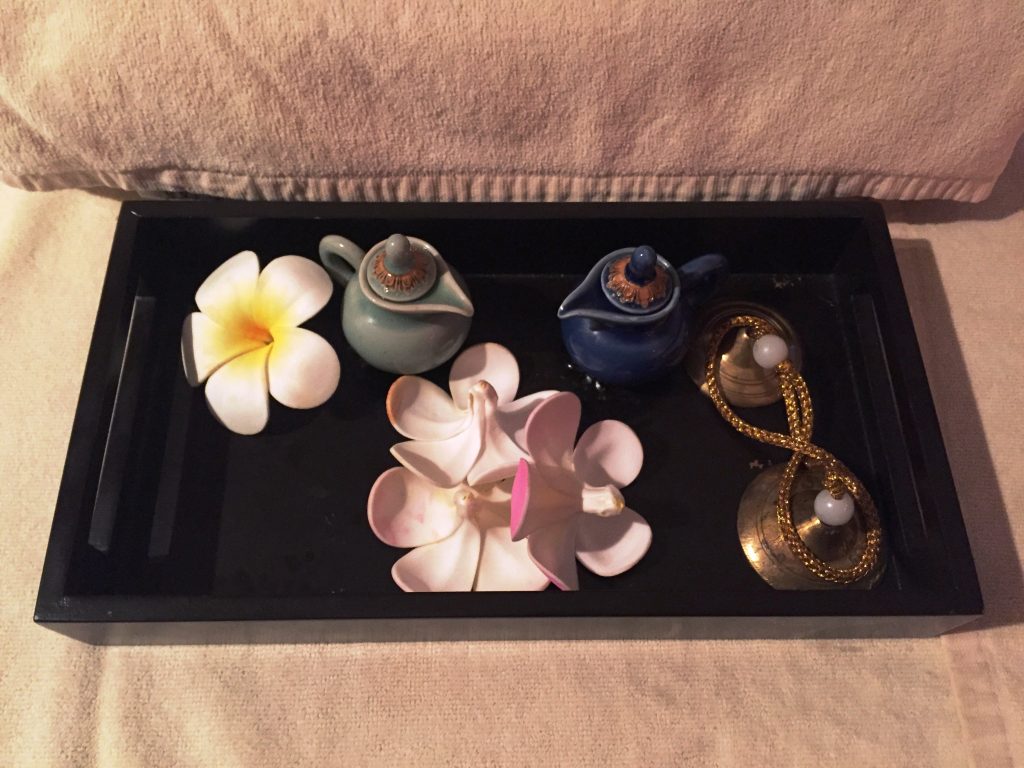 If it was one thing I really did well at the resort it was eat. How could I not? This resort has some incredible food and while I usually always find some dishes to be lackluster or strictly average but am too polite to say so, here I just couldn't put my fork down.  Their main restaurant is called Melting Pot and rightly so because in the heart of Southern India I had the change to enjoy a traditional Oriya Thali. Loaded with fish, vegetables and incredible flavour it was an experience and my first taste of what food in Orissa must be like. The breakfast spread here is generous and well catered to ensure there is something for everyone. Another spectacular restaurant is their Oriental specialty restaurant Tao Of Peng which is only open at night. While all the food is beautiful here, the dimsum platter is an experience as it is constructed on your table and plated with meticulous care and attention. I've heard from many folks that while it isn't actually in the city, it's touted as the best Chinese restaurant in Chennai and folks from the city drive up on the weekends for a meal here.
Apart from the restaurants one of the most unique experience here was what they call Dine By Design where you can have a private candle lit dinner by the sea on the beach. It is extremely romantic but more than that just such a different way to enjoy your dinner. Sadly taking pictures in dim lighting doesn't do justice to just how fabulous the meal and entire experience was but lets just say if you want to go above and beyond the regular, this sums it up perfectly.
While the food and hospitality is top notch and the view is envious the biggest advantage of staying here is its proximity to the historic town of Mahabalipuram. Just about 40 minutes away, Mahabalipuram is a quaint town that is full of some of the most incredible man-made structures that date back to the 9th century. Mahabs as the locals fondly call it, is small and can be experienced in a day but is well worth your time. Most people don't realise that it is also home to the 14th UNESCO World Heritage Site in India with its famous Shore Temple. There is also the Pancha Rathas, The Descent of the Ganges or Arjuan's Penance and Krishna's Butterball among the other archaeological wonders. I spent the morning here in a state of wonder and would have gladly spent the entire day exploring.
The Intercontinental Chennai Mahabalipuram Resort might be a bit of a mouthful when you say the entire name, but the truth is it's an excellent choice for a quick weekend ( or week day ) getaway. For guys living in Bangalore or Chennai it's ideal but I think for someone like me, even a trip from Mumbai wasn't inconvenient at all and was actually pure bliss.
For more updates on my food and travel adventures, follow me on Facebook, Twitter, Instagram and Snapchat : thetinytaster