I honestly had no idea what to expect with Macau. It wasn't a destination I had longed to visit. It wasn't a place where a lot of folks I know have been nor did I think there was anything to it except for their casinos. I made a last minute decision to pop over to Macau since I was visiting Hong Kong and I'm so glad because those two days spent in Macau turned out to be packed with fun and so memorable it's actually made me want to re visit.
Two nights isn't much to really do justice to a place, even one as tiny as Macau specially when almost all my time was spent at the hotel I stayed in, the Sheraton Grand Macau and truth be told, it is the hotel that really made me want to come back and re visit again and again. The hotel itself is large and while almost every hotel in Macau is glitzy and glamorous there were a few things that really made the Sheraton Grand stand out.
The Location – Like many hotels or at least the popular ones, the Sheraton Grand Macau is located on the Cotai Strip. This makes it easy to walk around at night or even the day, all the hotels are inter connecting and it's hard to sometimes realise you're three hotels away from yours. It's not far from the ferry terminal nor is it far from the  old town or even the smaller quieter villages should you want to explore and drift away from the tourists.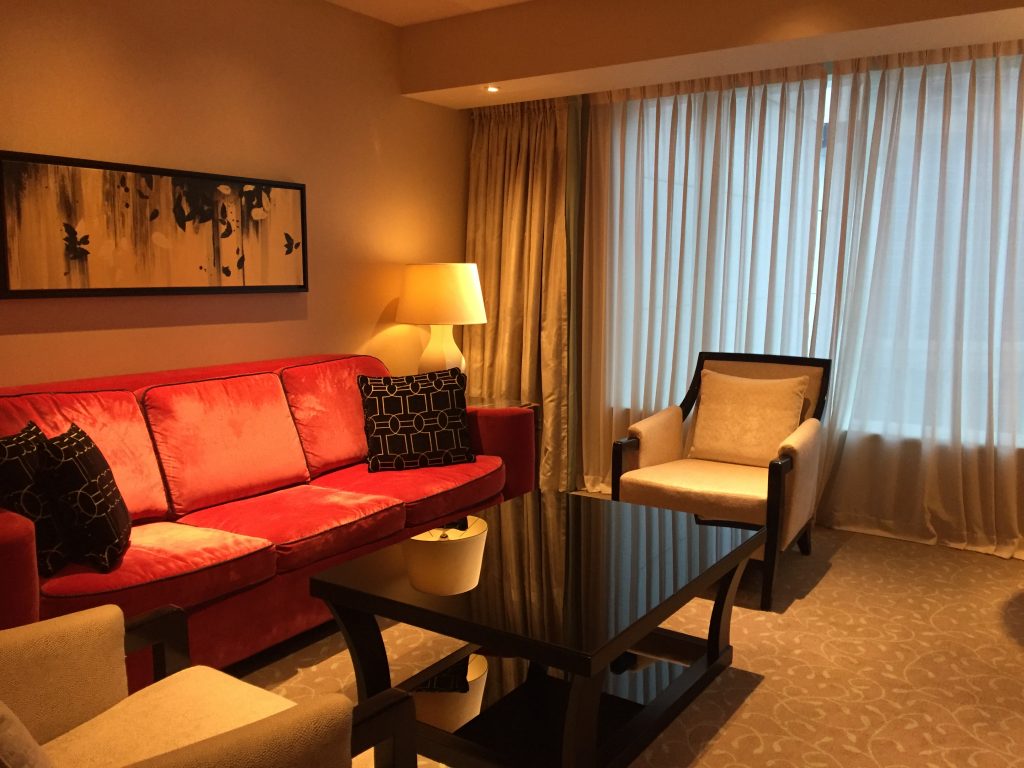 Great Food – Macau is full of little cafes and restaurants serving delicious food but I have to admit, I didn't even want to step out because everything at the hotel was just so incredibly good. They have a stunning Italian restaurant called Bene which serves the most indulgent Spaghetti Carbonara. While the Italian is classic, what really stole my heart was Xin, their Asian outlet which has an innovative Hot Pot concept. You choose a base soup of your choice which comes served to you in an individual pot and with a burner, and you pick the toppings of your choice to add to it and enjoy. I loved this so much that I now try to re create hot pots at home as often as I can, but it's never comes close.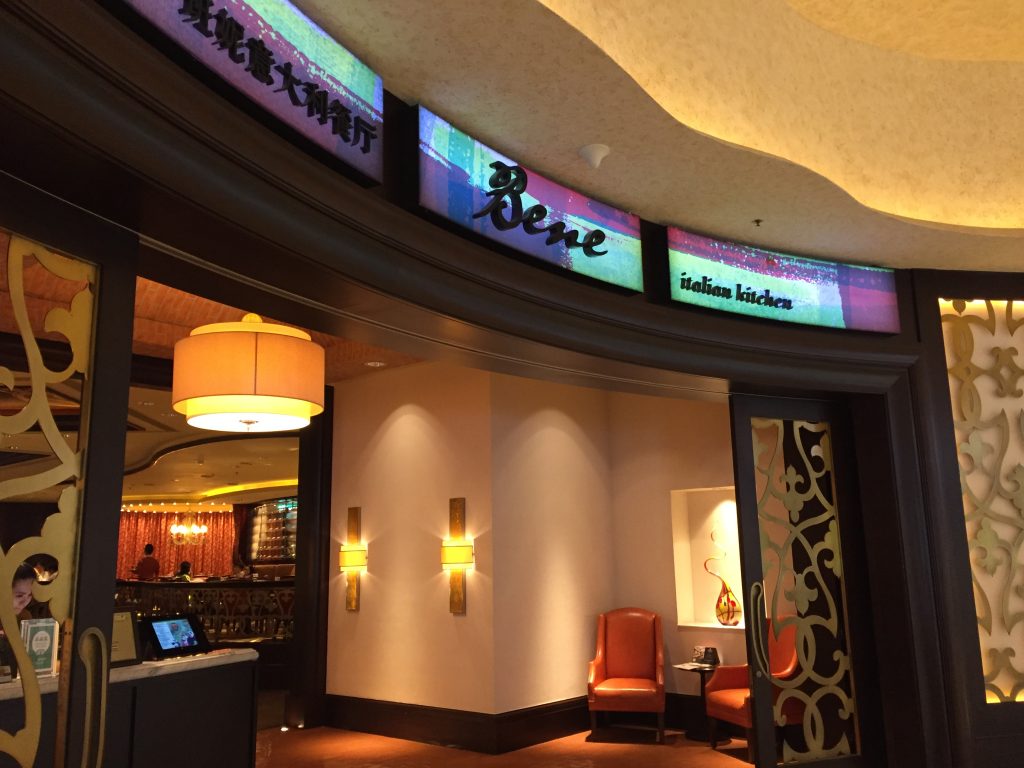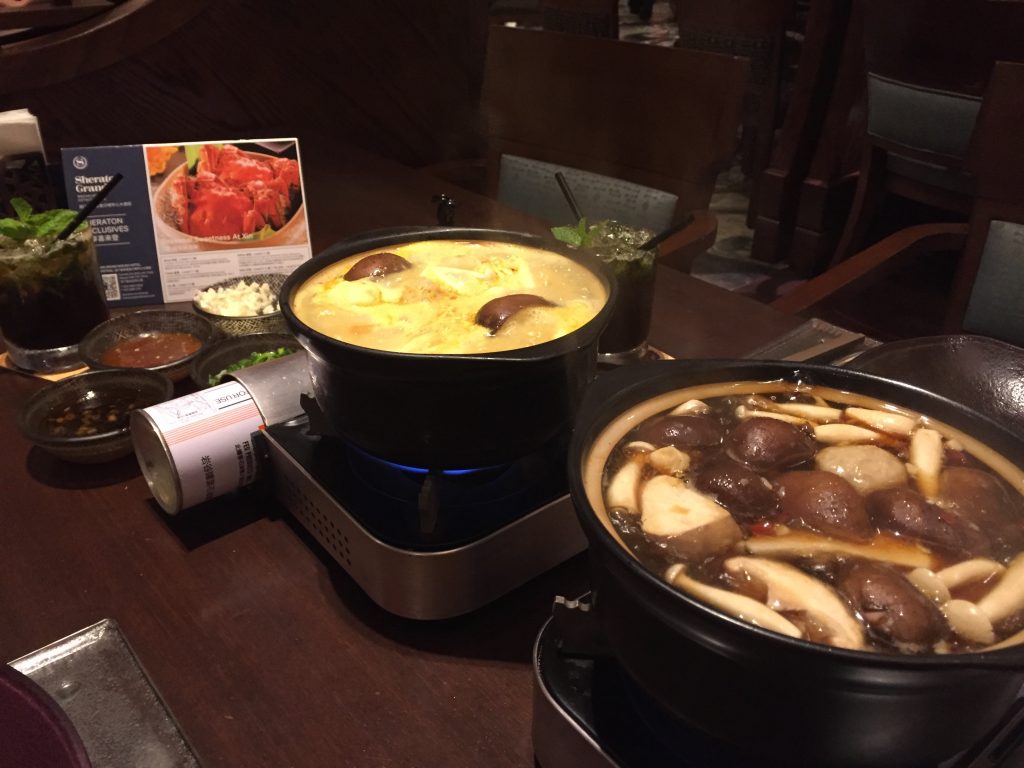 Po's Kung Fu Feast (Shrekfast) – The hotel has a tie up with Dreamworks and therefore its full of exciting cartoon movie themed events. This amazing Breakfast with Po and Shrek is the best way to unleash the inner child in you. An entire ballroom is converted with a massive buffet spread all over the room to include Asian, Continental and American breakfast options ( lots of Indian ones too ) and a huge stage for all your favourite movie characters to perform. From Shrek, Po, Tigress and the animals from Madagascar it's a song and dance extravaganza. The highlight is that all the characters come around and pose for photographs. I don't know about the kids but I can assure you every adult in the room was bursting with excitement.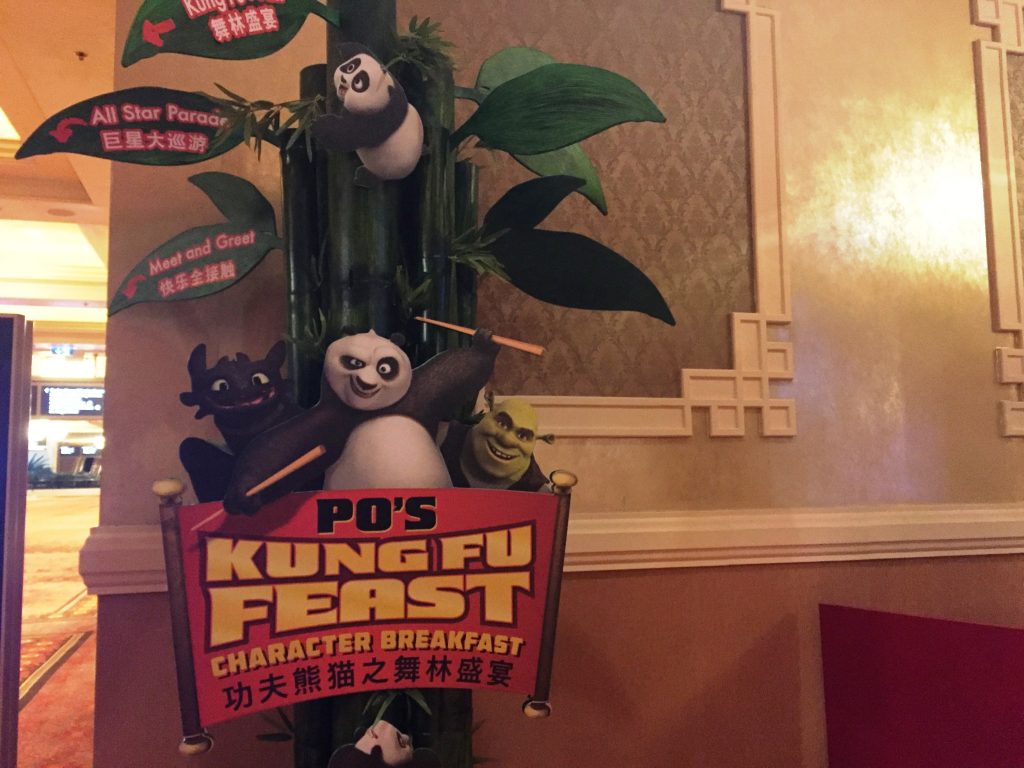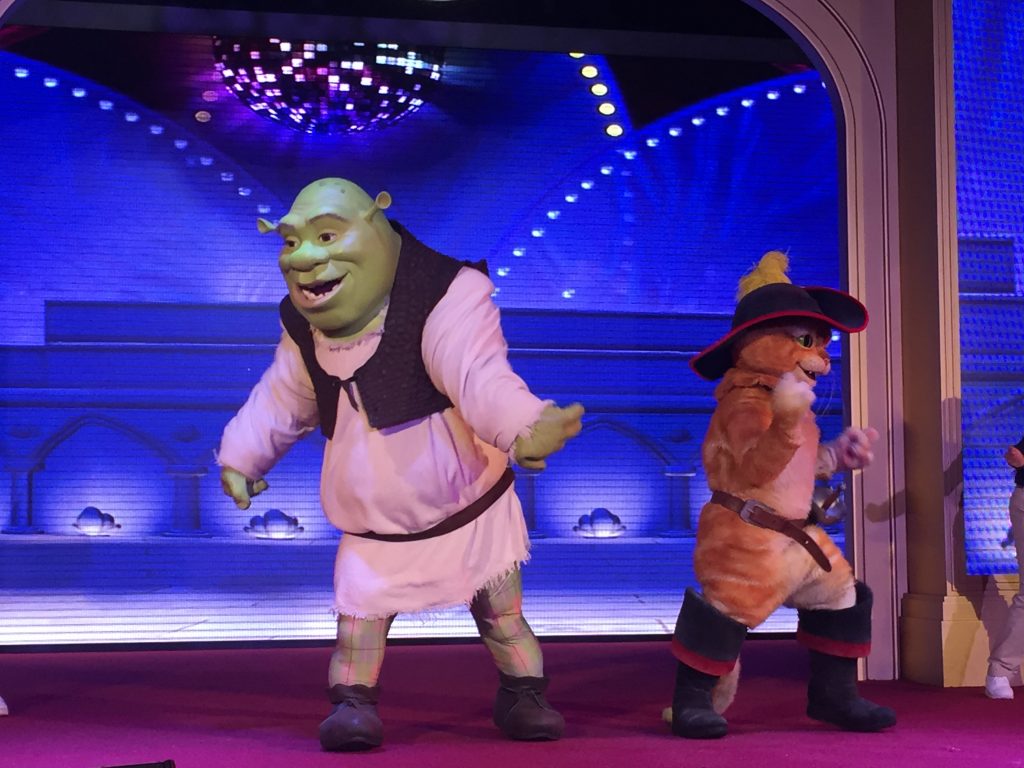 Kung Fu Panda Academy – This hotel is extremely kid friendly. It actually encourages you to travel with your family and has many  offers for children. The one I personally think is the coolest is their Kung Fu Panda Academy. Now I didn't actually use it, I was excited enough just to take a tour. It's full of games and activities inspired by the movie and ideal for children who can spend over an hour here which gives their parents a well deserved break.
Evening Parade At The Mall – Both the Kung Fu Panda Academy and Po's Kung Fu Feast are ticketed events and sometimes they tend to be sold out. In case you miss either and still want a bit of the action, make sure you're at the hotel at about 4 pm every evening in their mall to witness a mini parade where all the characters come singing and dancing and even stop to interact with you!
These are really just the tip of the iceberg. We managed to take the hotel's one hour gem tour which is a Sheraton signature tour ( I've done one in Hyderabad) and managed to visit a local village and feast on one of the best bakeries for a traditional Portuguese inspired Macanese Egg Tart.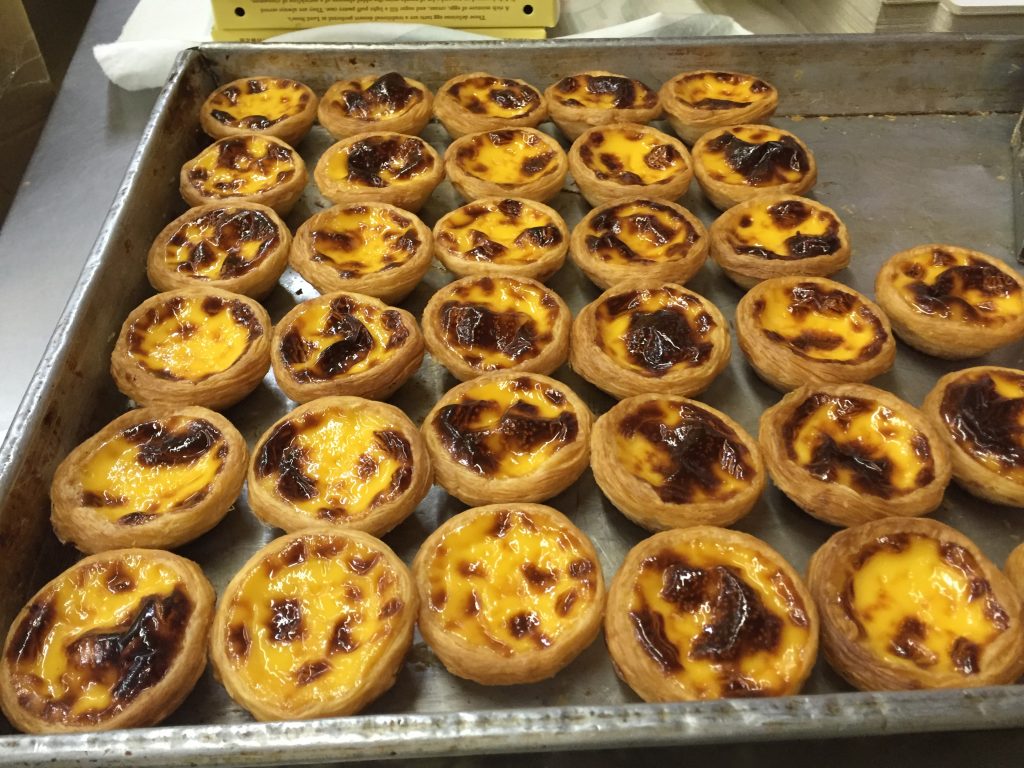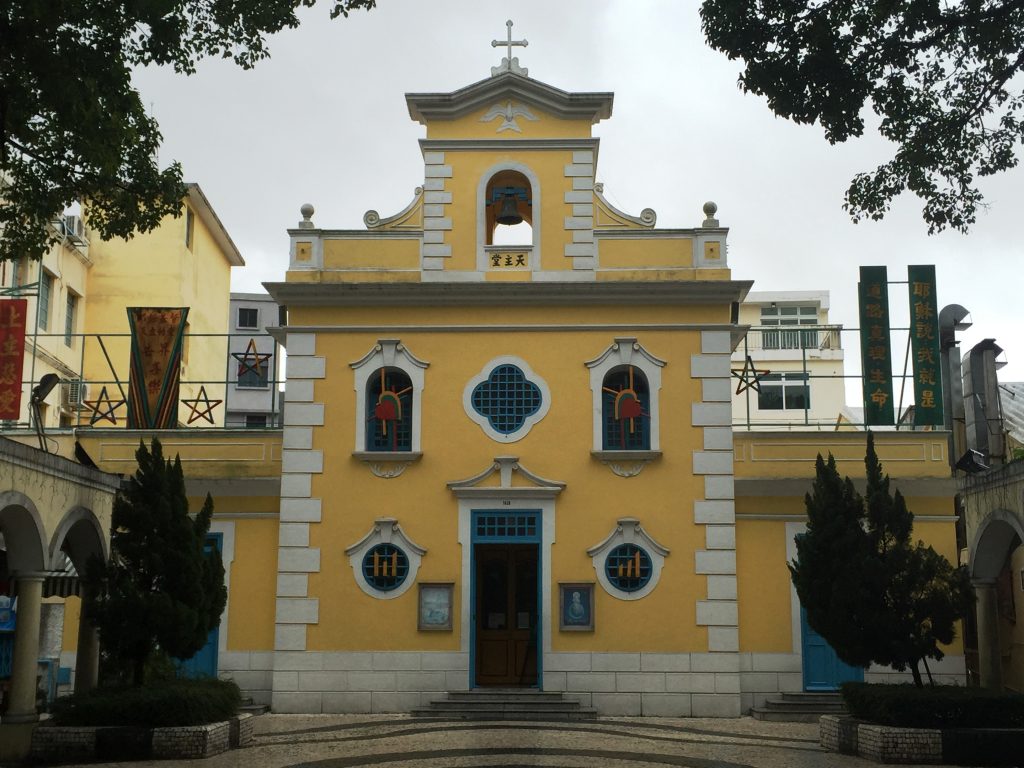 If you have any great tips for Macao or have stayed at the Sheraton Grand I'd love to hear about it !
For more updates on my food and travel adventures, follow me on Facebook, Twitter, Instagram and Snapchat : thetinytaster