There are always cities or countries on my wishlist. Places I'm curious about or can't wait to visit. Amritsar however never featured as one. My sister has been talking about visiting the city and specially the Golden Temple and I always thought yes I'm sure it will be lovely, but I never had a burning desire to visit thinking it was more hype than anything else. I have never been happier to have been proven wrong. Thanks to an exclusive media invite for the launch of the Taj Swarna hotel in Amritsar I spent two days enjoying everything the city had to offer.
What made it all the more exciting was my maiden flight with the newest kid on the aviation block Vistara Airline. I'd only heard good things but never really taken a flight so was mighty pleased. This trip was off to a good start. The airline is comfortable with plenty of leg room which doesn't make an iota of a difference to someone like me but for people blessed with regular height I can sense the relief. Their food is enjoyable and is served in a tastefully designed box which I have to admit is rather impressive. In the two full days I spent in Amritsar, these were my highlights.
The Taj Swarna –   is a pretty hotel that ensures you have plenty of great food choices and the most comfortable stay. I was lucky enough to enjoy their superior category room that comes with lounge access but what is interesting is that the size of their rooms is standard, it's just the amenities and perks change according to the type of room you book. Which to me is impressive because that means everyone gets to enjoy a spacious room without feeling cramped.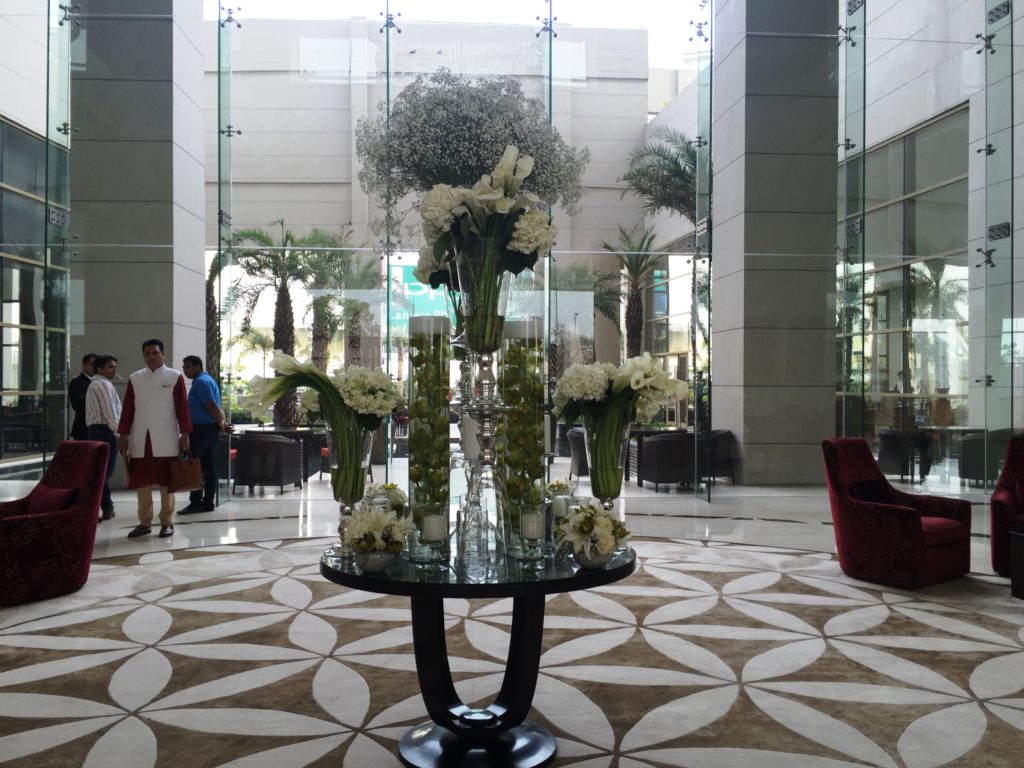 The hotel has two dining outlets and a bar. The Grand Trunk is their 24 hour dining room while the Chinese Room is their Oriental restaurant. Both are fabulous specially when it comes to local fare but that Chinese food has a certain flare which shouldn't be missed no matter how tempting those kulchas are.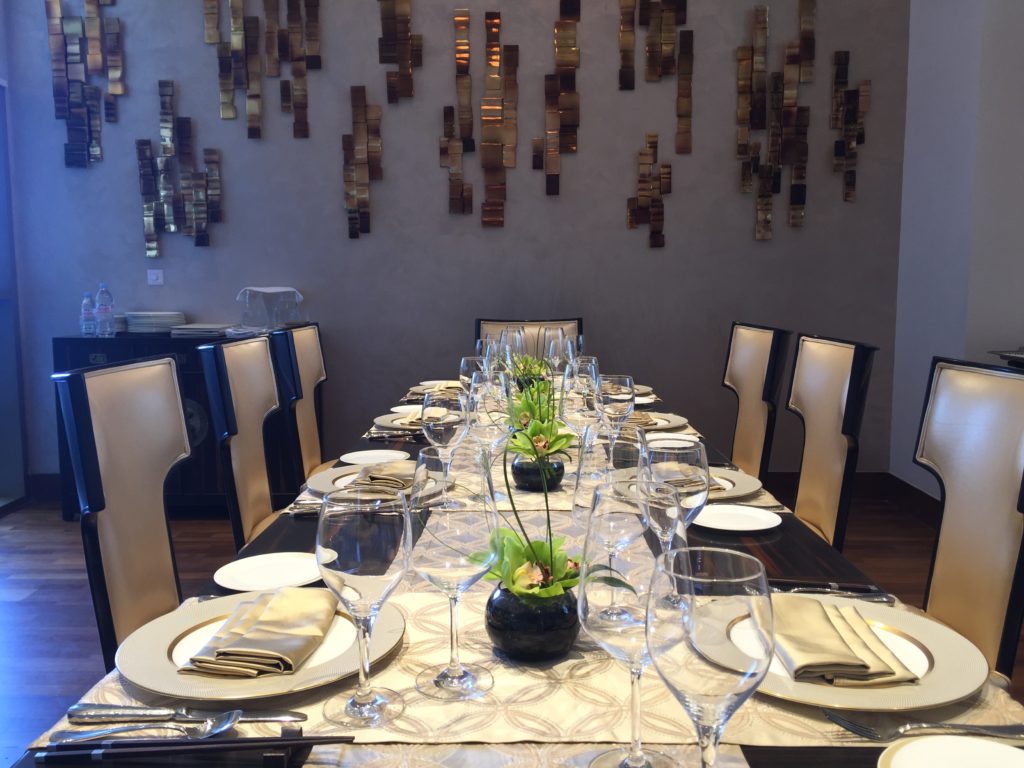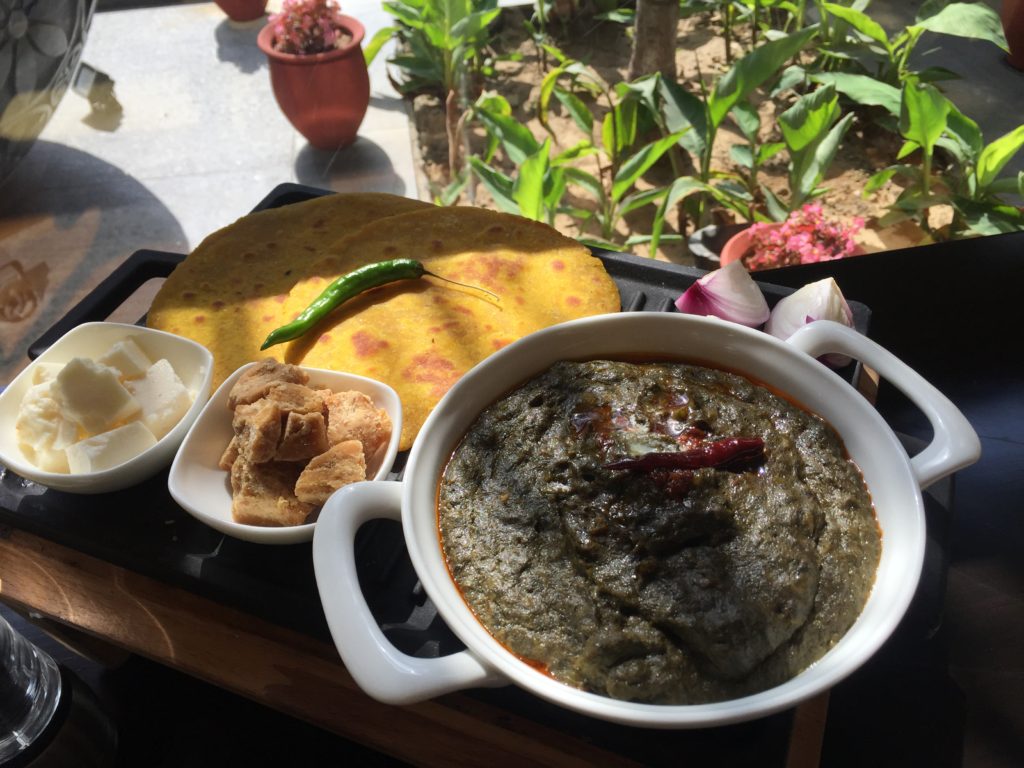 Shopping for Fashionable Gems – The hotel has organised a tour of Amritsar to take us shopping for famous Amritsari jootis ( shoes ) and fabric with a distinct design which is local and quite famous called Phulkari. Shopping in this city is quite an experience with their narrow lanes and winding streets bursting with people, shops that spill onto the street and a traffic jam cause by cycle rickshaws. It's chaotic, loud, colourful and beautifully Indian.
The Golden Temple – Amritsar attracts it's fair share of tourists or travelers and almost every single one of them comes here for one main reason and that is the Golden Temple. The most sacred temple or Gurudwara for the Punjabi Sikh community and people flock here from all over the world to find peace and prayer. The morning I was to visit the temple actually started on a rather sweet note while walking through the streets I was first taken to one of the most famous Jalebi makers in all of Amritar. Gurudas Ram has been making Jalebis which is an Indian sweet, since 1955 and I'm told it's never too early for Jalebi from this particular shop. I have to be honest I'm always a little hesitant to visit religious places or famous temples as I'm terrified of getting trampled in the crowd or that I'll be disappointed and think it was over hyped. I'm thrilled to report that neither happened. The temple, for lack of a better word, is stunning. It was crowded which is to be expected at any given time but was very manageable. While we decided to not go to the main shrine because of our time constraints, we still managed to go to their community kitchen and watch the langar being served.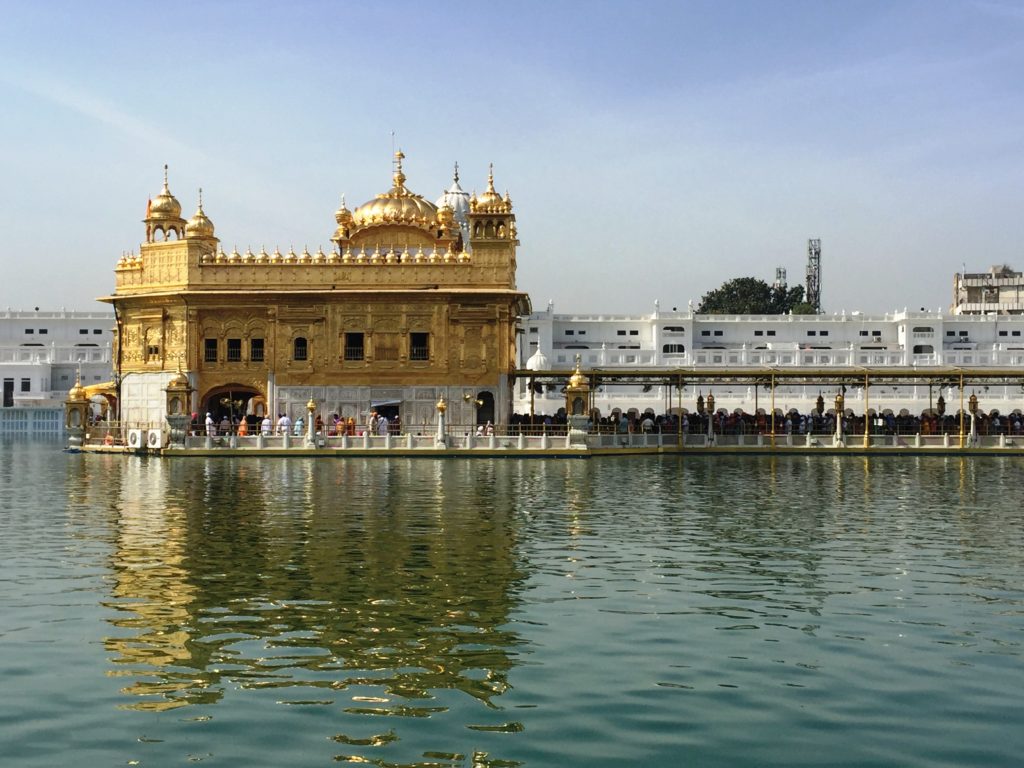 The Wagah Border – This is about as close as you will get to the India Pakistan border and while it is slightly over dramatized, it is an experience. Guards from both sides put on an elaborate show followed by the flag ceremony. I'm in the process of writing a more detailed post to explain the entire ceremony but is an extremely popular event specially for locals. You can tell because there is not an empty seat in the house and they're in the process of expanding to accommodate more folks.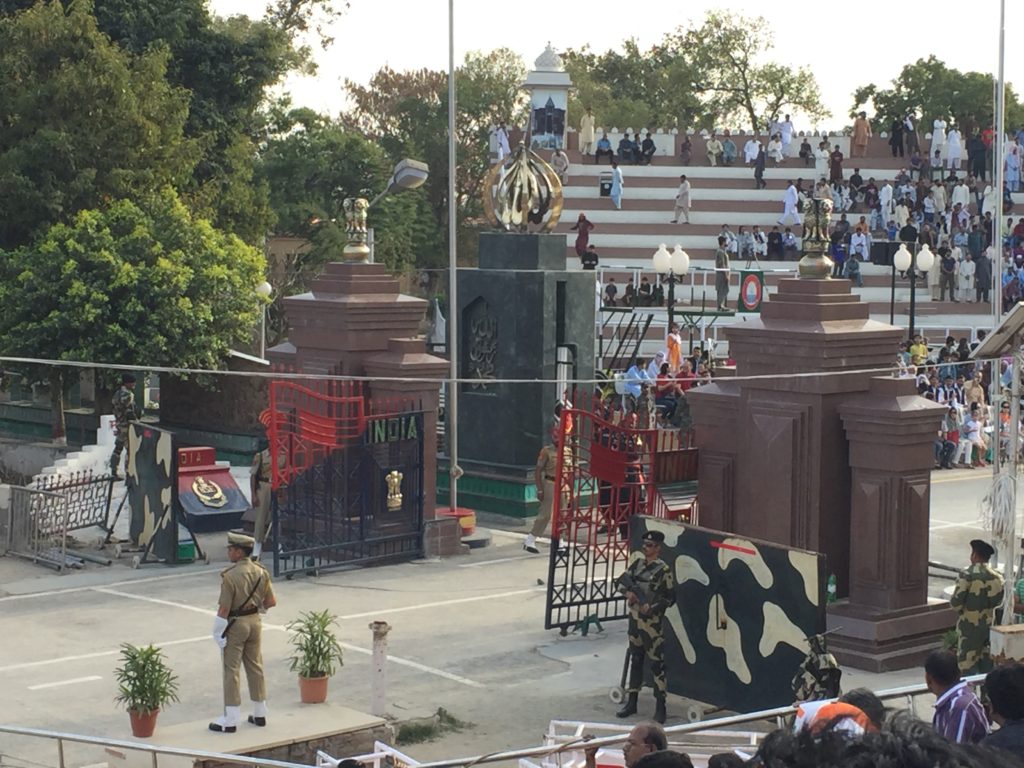 The Grand Launch – While the sights and sounds of Amritsar are major highlights what I really enjoyed was the official launch of the hotel. I have to say, no one throws a party like the Taj group of hotels does. Having witnessed their launch of Tajness in Mumbai and now this hotel launch, they pull out all the stops and do it in style. A superbly fashionable fashion show where the staff eventually joined the models on the ramp, every possible chocolate flavour including onion and curry in their glorious patisserie display, all their kitchens eagerly presenting their finest dishes and some wonderful live entertainment. All  this was lovely but what I found endearing and so heartfelt was a speech by Mr Rakesh Sarna, Managing Director and CEO of Taj hotels which was humbling, inspiring and just the most auspicious way to launch the hotel.
Food Walk – Amritsar is a city known for its local food and the Punjabis take great pride in their meals. The hotel has organised a brief but extremely satisfying food trail where we were taken to various food joints that are famous in the city. Kulcha Land for some of the very best Kulchas and Chole i have ever eaten. Kanha Sweets for another stellar serving of Kulchas and Chole and the thickest, most lush sweet lassi in the city. Sadly I didn't get a chance to explore Amritsar's famed Dhabas but I'm saving that for round 2.
Disclaimer : I was invited for the hotel launch but all thoughts, opinions, views and ideas are my own. 
For more updates on my food and travel adventures, follow me on Facebook, Twitter, Instagram and Snapchat : thetinytaster