People often ask me which are my favourite food destinations and always seem surprised when I say Australia. The country has plenty to offer but it is their exceptional flavours, creativity on a plate and abundance of great produce that makes it a favourite. Truth be told, this is the home for the popular TV show Masterchef Australia that has honestly changed the way India eats and appreciates food. The last time I was in Australia was a whirlwind trip to Sydney but this time around I managed to get a real sense of what Queensland has to offer. I spent a few days in Brisbane and the Gold Coast and ate my way through both cities with much joy. I'm sure this is just the tip of the iceberg in terms of food and restaurant choices the state ( which I'm supremely impressed with ) has to offer but it's a great start. These are my top picks for where to get a great meal if you're in either the Gold Coast or Brisbane.
Garden Kitchen and Bar – This is a pretty spot at The Star Hotel on the Gold Coast. It's got plenty of greenery and a small outdoor section with the most relaxed vibe. It's perfect for a casual lunch, nothing fancy but just such a cozy restaurant and the menu features some great choices. My personal favourites are their beautifully plump crab cakes and the char grilled grass fed tenderloin with all the trimmings. This was actually my very first meal in Queensland and I think it was so good it just set the tone for the rest of my trip.
Seascape Restaurant and Bar – If you're looking for a restaurant that gives you a great dining experience and a super view of Surfer's Paradise then look no further than Seascape. This multi level dining space is broken up into a bar, a bistro and  fine dine areas all that over look the boardwalk and beach front. The service here is on point and the food is sublime. My personal recommendations include the Seared scallops with white bean pure, biltong dust and black truffles along with the Cape Byron beef Carpaccio with horse radish cigar and grana pradano.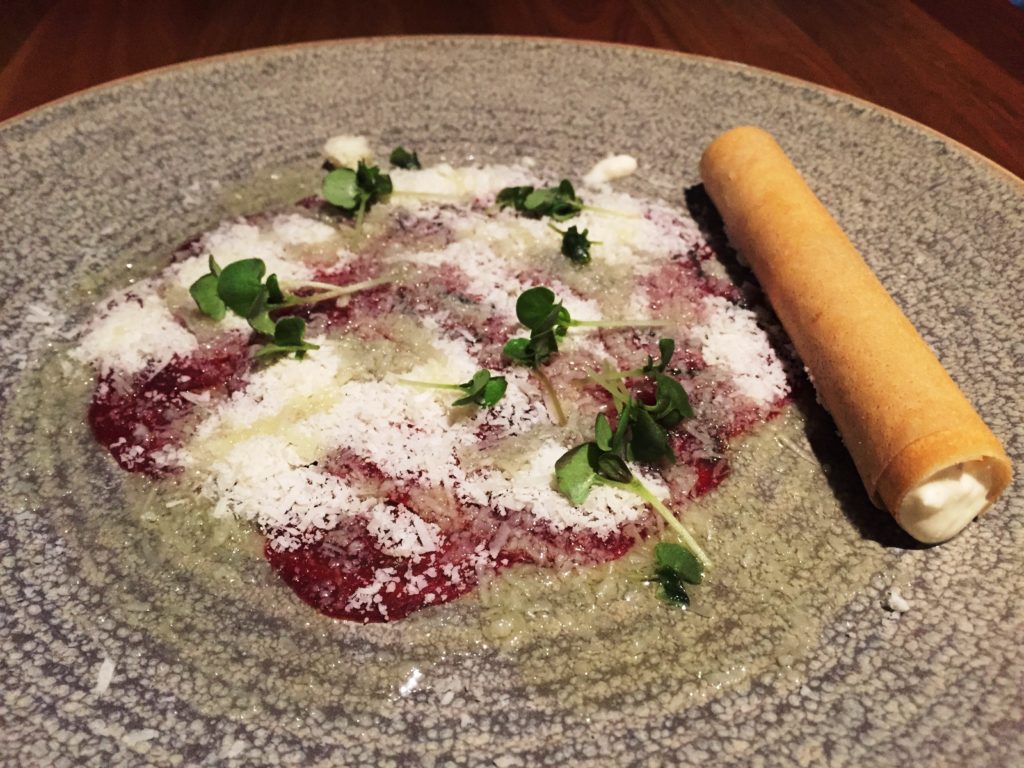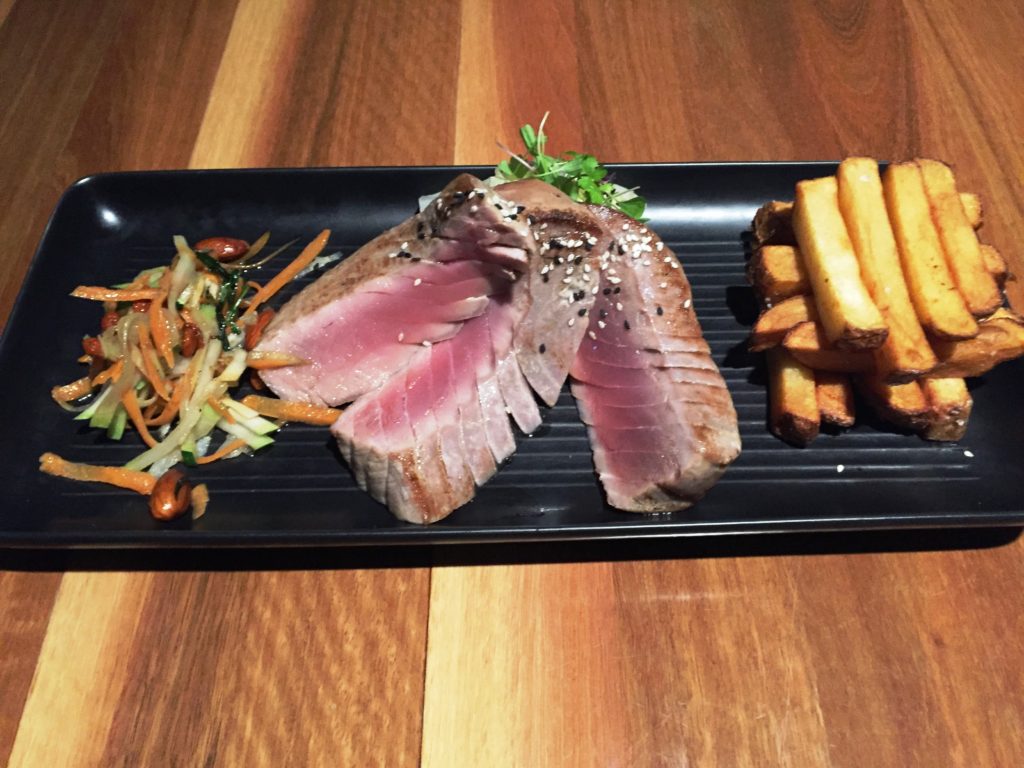 Yum Cha at Pacific Fair– If you're looking to enjoy a spot of leisurely shopping then Pacific Fair Mall is the destination for you. It's one of the best and premier spots on the Gold Coast with a variety of retail shops as well as some incredible food spots. It took me a while to decide where I should eat but finally settled on some divine dim sum at the Yum Cha restaurant. Baskets of steamed goodness, Chinese rice and noodle dishes and some of the best crispy fried spring rolls in the city. This is an ideal pit stop for a quick bite in between some serious shopping.
Kiyomi – The Star Gold Coast has nearly many restaurants and I've mentioned Garden Kitchen and Bar but without a doubt the very best is Kiyomi. This award winning contemporary Japanese restaurant just stole my heart. Crispy rice spicy tuna sushi, seared scampi with fois gas and apple, wagyu tenderloin with charred gem and wasabi butter, mochi ravioli dessert, the list just goes on and on. A word of advice, try and sample a tasting menu because everything on this menu is beautiful and it can get intimidating to choose. Let your server help you they do a great job once they know your preference. I would say this was one of the best Japanese meals I've had so far and I'm still dreaming of those dishes.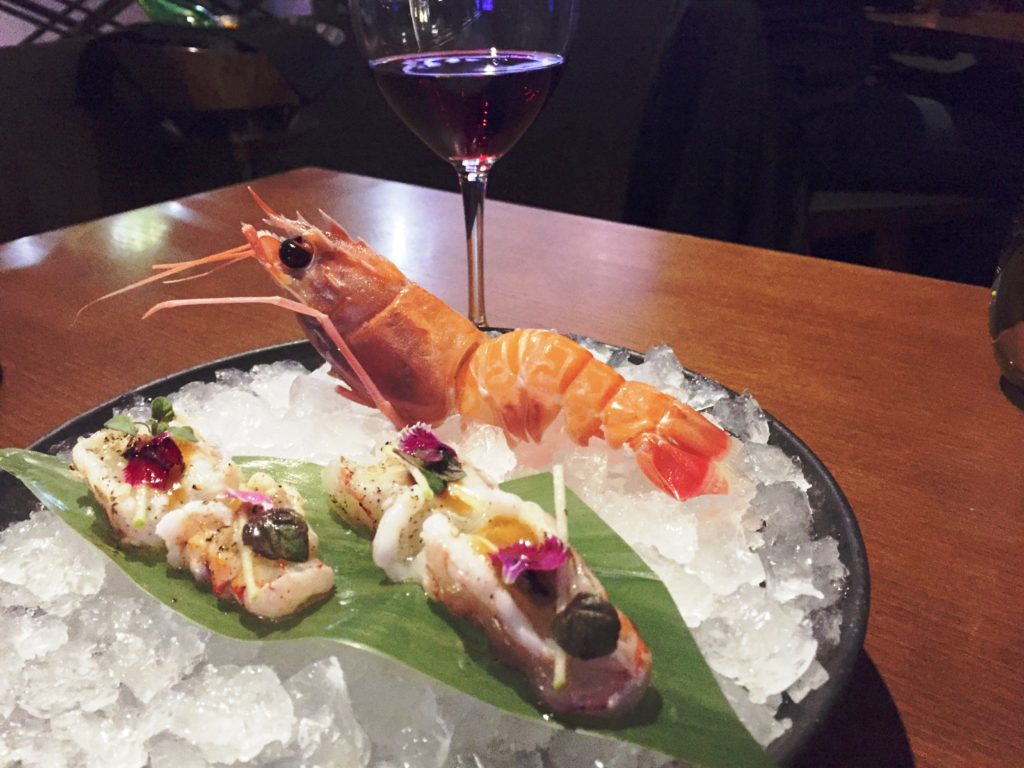 Rick Shores – It's amazing how many locals vouched for this restaurant and since you have to grab a reservation well in advance, I was sure I wouldn't be disappointed. Situated on the gorgeous Burleigh Beach, right on the sand overlooking the beach and the sea, this Asian inspired Australian restaurant is a diners delight. The name is actually a very clever play on words because I kept thinking it was ' rickshaws' but that's the idea I suppose. The food is outstanding and with so much to choose from I'd suggest trying their tasting menu which is a compilation of all their highlights including the famous Rick's fried bug roll with gem lettuce and sriracha. Don't fret, it's not actually a bug but Australia's popular Moreton Bay Bug which is similar to a baby lobster. It's the most popular dish on the menu but please don't pass on their oysters, they're delicious.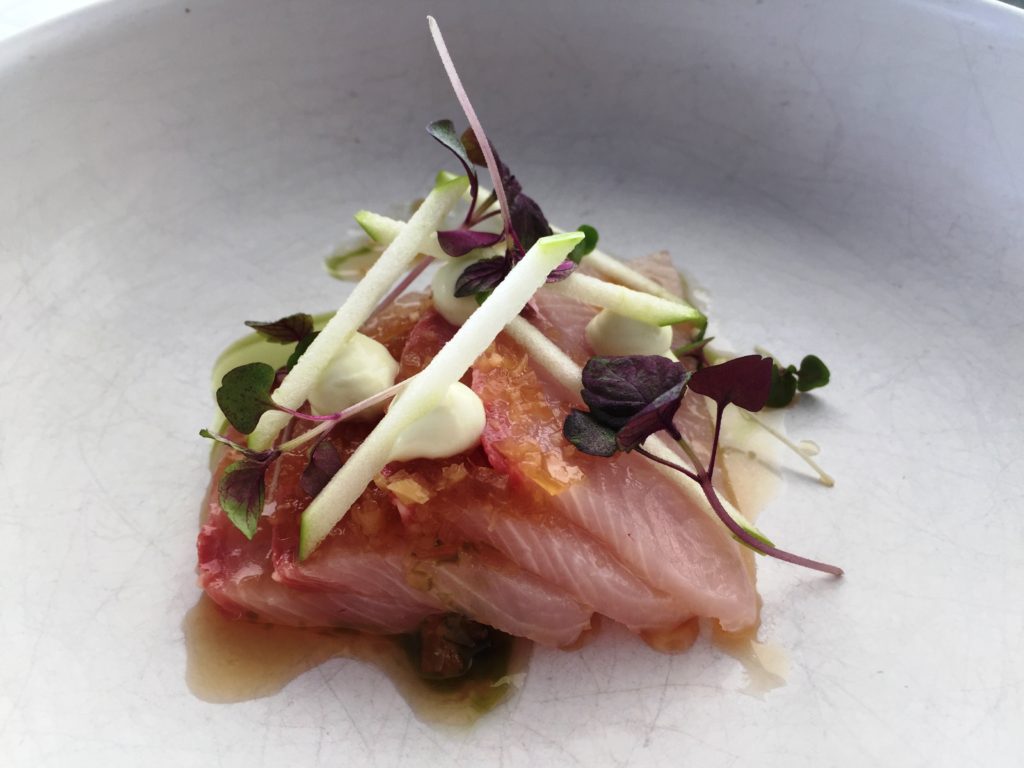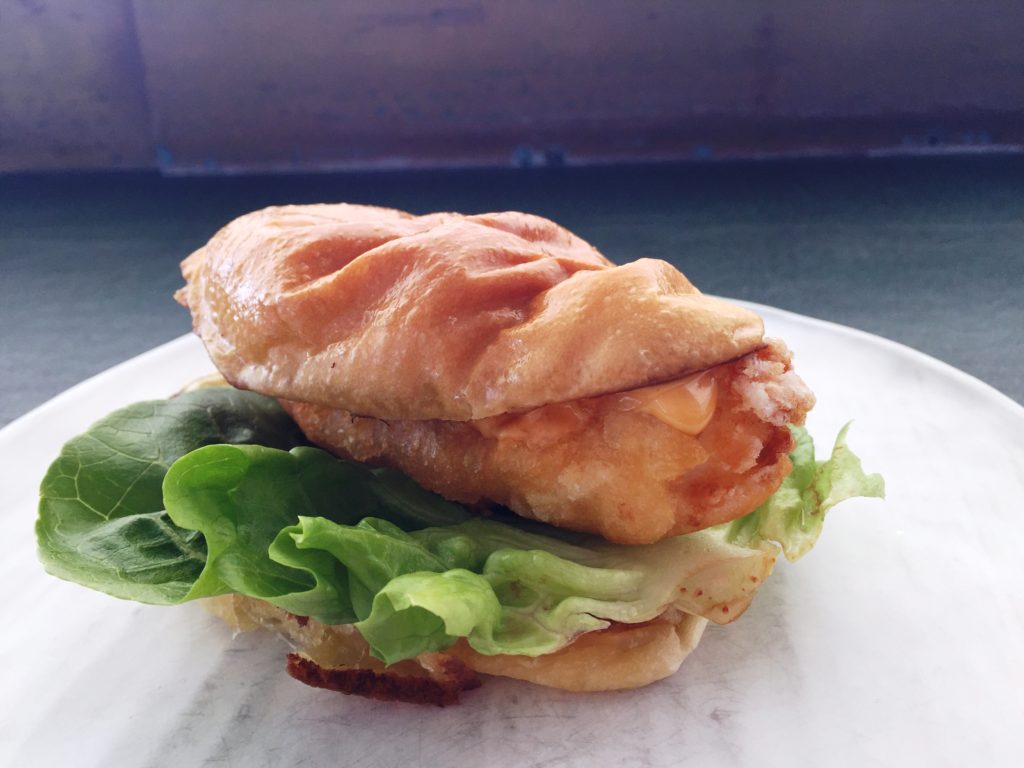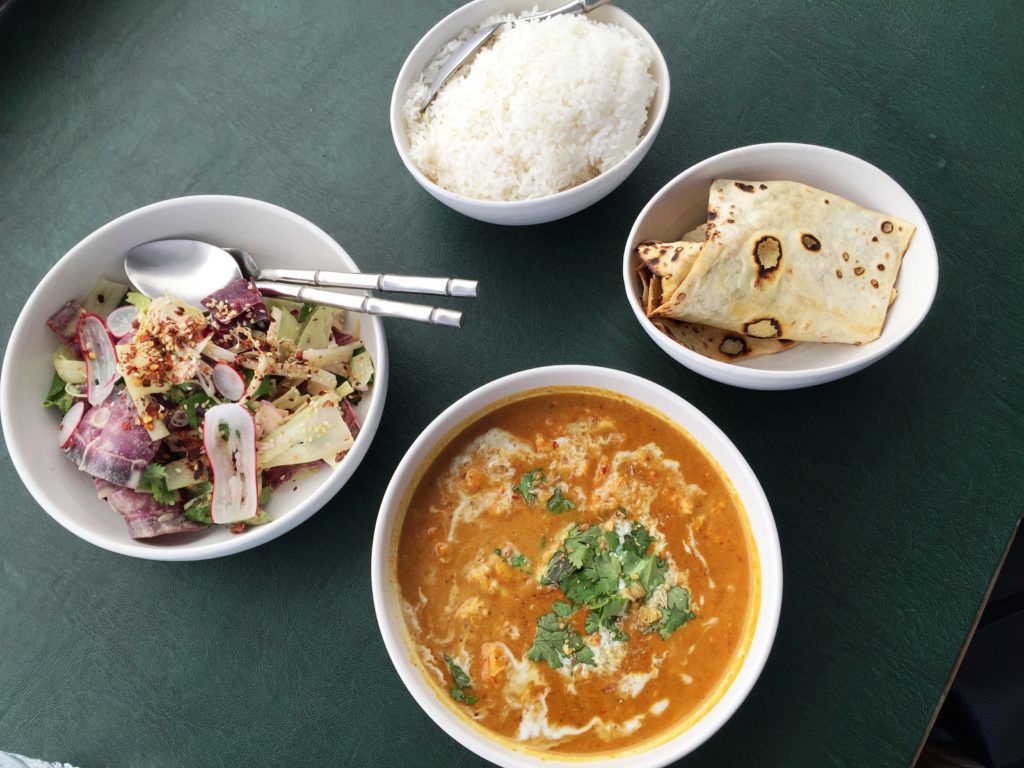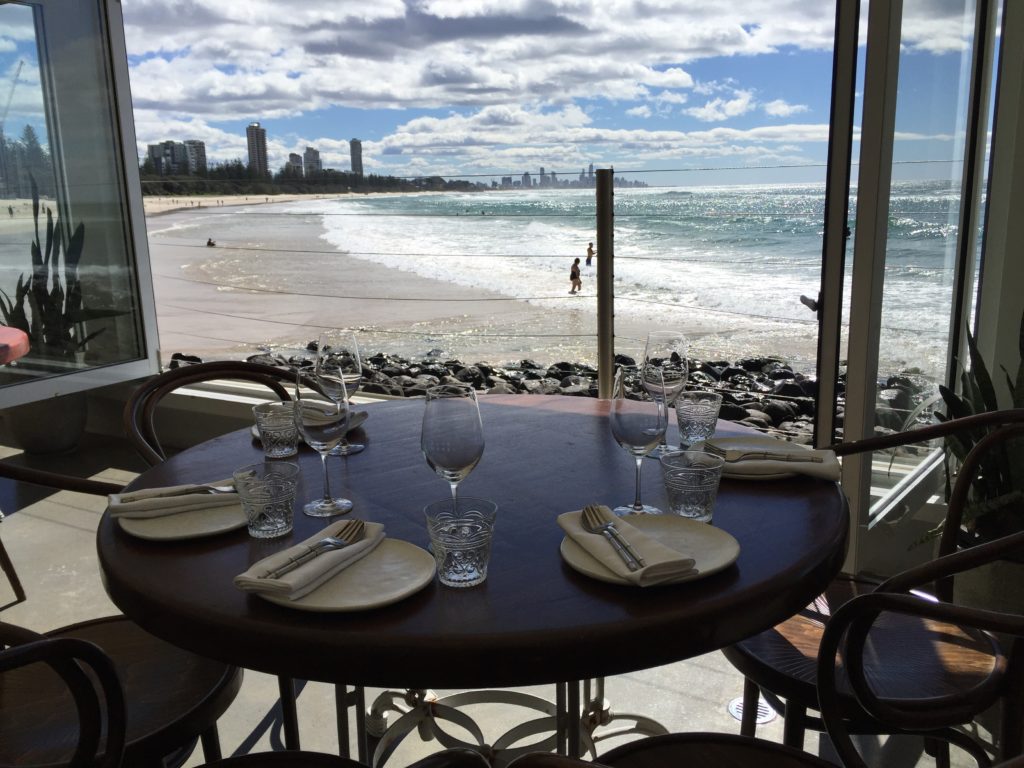 Brasserie On The River – This restaurant has one of the best locations in Brisbane since it's located by the river bank and you can sit out and enjoy the view. They're known for their incredible seafood buffet spread which is loaded with prawns, oysters and other treasures from the sea. I however opted for their a la carte menu and devoured their steak with a red wine jus and a side of creamy mash potatoes and a garden salad. Simple but just oh so good.
Gerard's Bistro – I was told this is one of Brisbane's trendy restaurant and you can tell it is the minute you walk in. It's packed to the gills with servers gracefully dancing around with plates of food and plenty of fashionable folk enjoying their food and wine. The restaurant offers Modern Australian flavours with a strong Middle Eastern influence. They've won plenty of awards and this year picked up its second hat. I don't just recommend I absolutely insist you eat the Blackmore wagyu flap with white turnip puree, radish and coffee sorrel. It's just beautiful and a hunk of meat that good deserves to be celebrated.
BillyKart West End – I'm told Brisbane is big on Sunday brunch and Billykart West End is the place for it. I have to say this was such a delight because there really is no better way to start  your day than with a soul satisfying meal. They've got quite a menu but I chose their signature poached egg on a waffle with a chunk of salmon and greens which is such a deliciously hearty meal but the dish that really stole my heart was their crumpets with honeycomb butter. Just so simple and basic but fresh and bursting with flavour. It's the perfect spot for breakfast or brunch but I would love to go back and try more things.
Jellyfish Restaurant – Brisbane has plenty of noteworthy restaurants but every local I spoke to highly recommended Jellyfish for a memorable meal and they were spot on. Located by the Brisbane river with a pretty view of the Brisbane bridge specially at night when it's all lit up, Jellyfish is a local seafood specialist. My picks here are their incredible grilled scallops with salmon roe and the sashimi with bacon spring onion and mirin. Another beautiful fish is their Nero linguini with prawns, fish pieces and a red chili butter. The linguini is with squid ink and just a fantastic plate of pasta.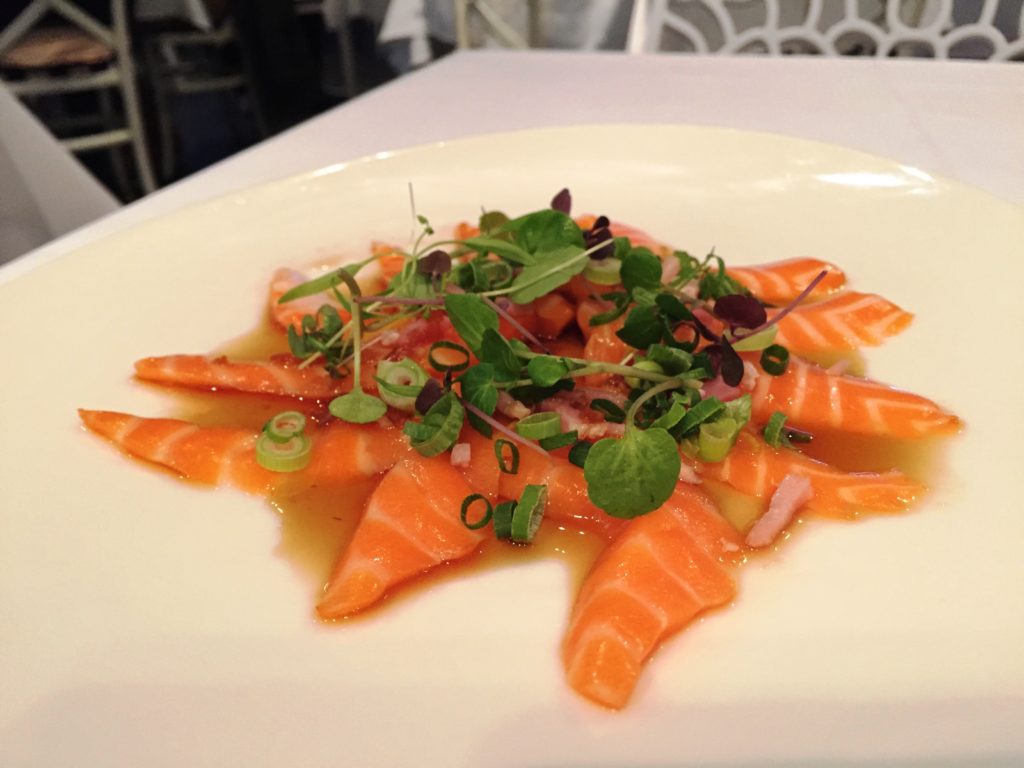 Worthy Mentions –
Bumbles – I didn't actually end up having a meal here so it's tough to rate it but Bumbles Cafe is a well known spot on Budd's Beach. The decor is adorable with each part of the restaurant decorated in a different quirky style. The owners are more relaxed, laid back and you feel like you're dining in someone's home rather than a regular restaurant. They're also opened a small fish and chips shop and it is a great spot for a quick bite near the water.
Night Quarter – This seems to be Brisbane's thriving market that is dedicated to show casing some of the city's greatest finds. There is a three dollar entry but the choices are staggering and this weekend market is a great place for families and friends to come and enjoy good food and entertainment. I can't really pick one food joint from here but you can have your fill of Thai, Japanese, German, Spanish, Chinese and a host of other cuisines including some great local seafood. It also helps that they have great entertainment with local bands and other live acts.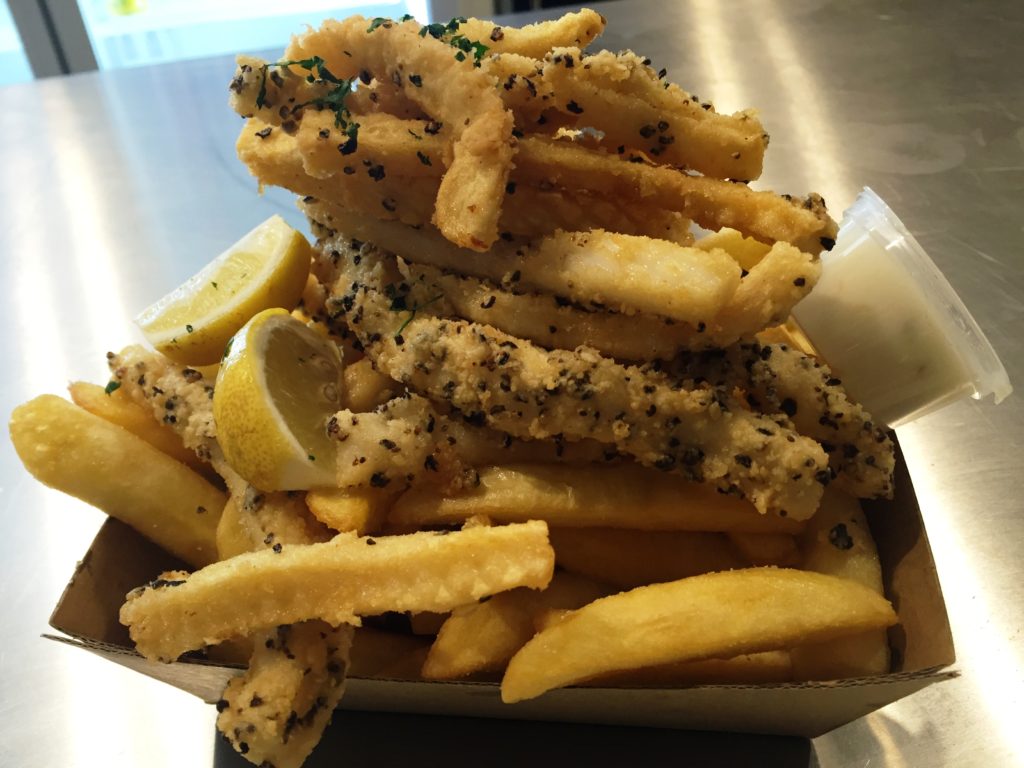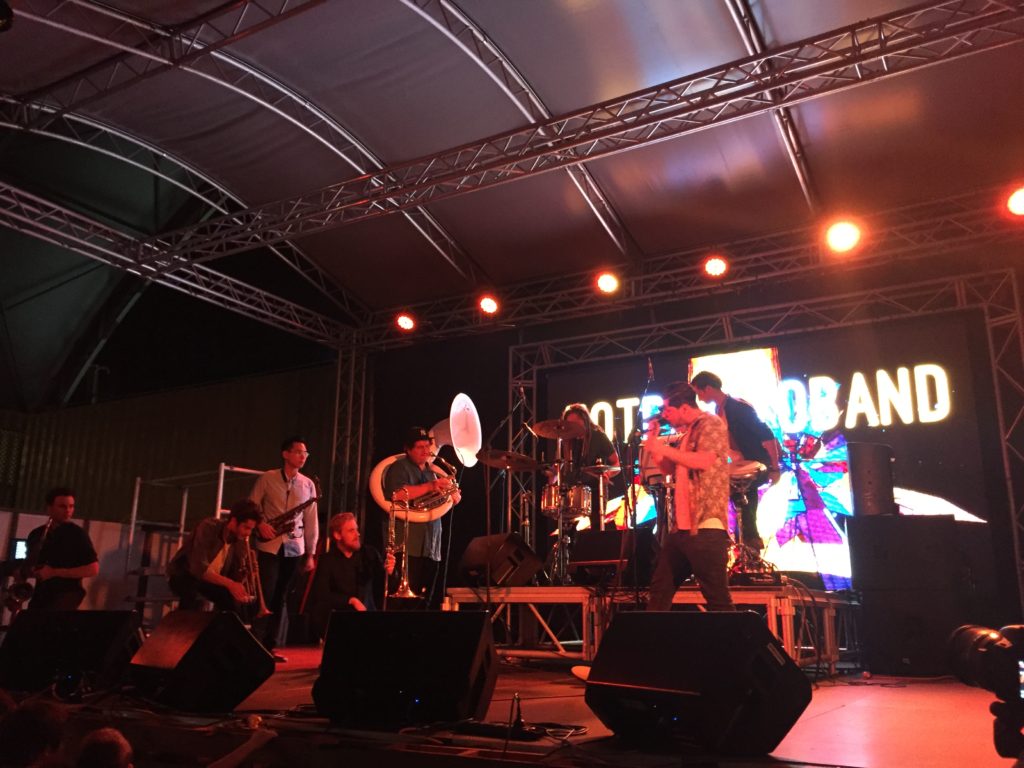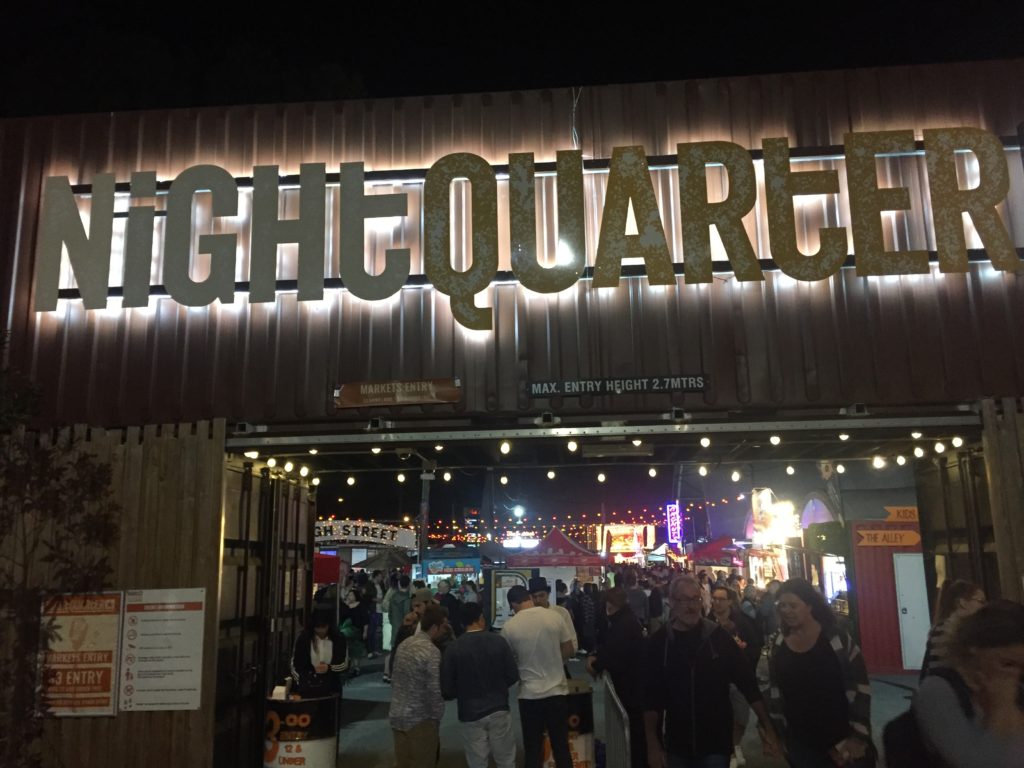 All my travel plans are made possible thanks to the incredible agency I work with. My entire trip to Queensland Australia was made possible thanks to the suggestions and booking by Quantum Travels who are Australia specialists. Should you need help planning your trip this is their information email – holidays@quantumtravels.net website :  Quantum Travels
In case all this lovely food hasn't tempted you enough, there are some fabulous discounts on airfare to Australia at the moment !
Airline Fest 25 H x 32.9 W Cm Mumbai Ad
If you'd like to Pin this article then these might help 🙂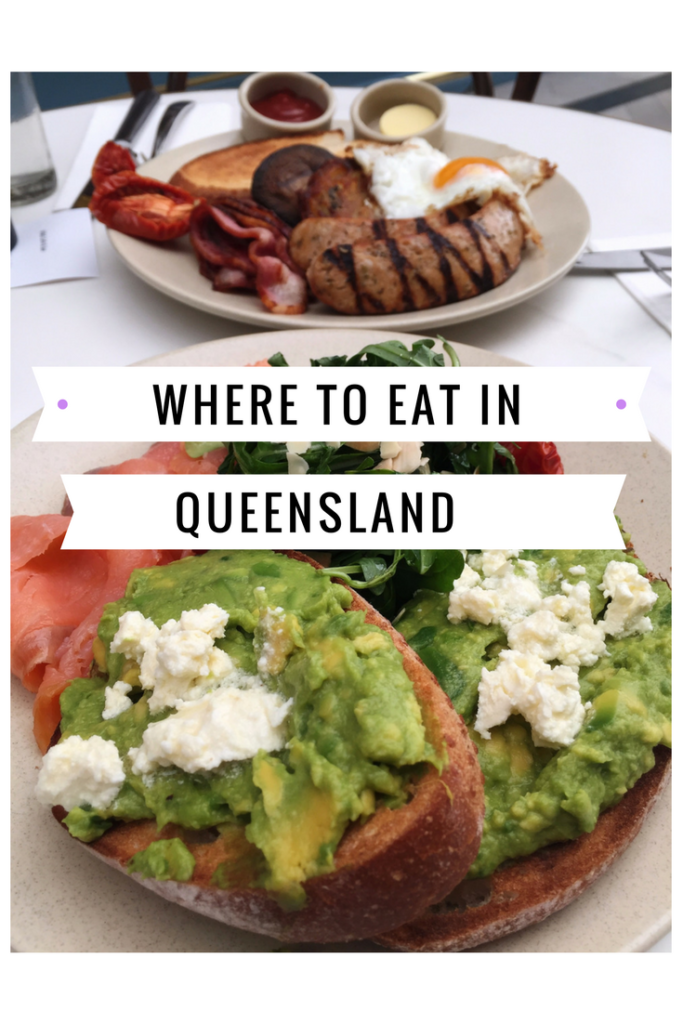 For more updates on my food and travel adventures, follow me on Facebook, Twitter, Instagram and Snapchat : thetinytaster