When you think of Australia several images come to mind. The great Sydney Opera House or the Great Barrier Reef, but for me, the first thing I think is Koalas. Australia as a country is home to some pretty unique wildlife and these adorable furry creatures are one of them. They're not actually part of the bear family and they are actually just named Koalas but the resemblance has over the years christened them Koala bears.
Most of these Koalas are usually found in wildlife sanctuaries or parks where you can visit them and even pose for a photo op. You've probably seen plenty of people posting pictures cuddling these little guys but the fact is while you can visit a Koala anywhere in Australia, there are very few that will allow you to actually hold one. I remember my grave disappointment at not being able to hold them when I first visited Sydney in 2015 but this trip to Queensland was a whole different joyride. Queensland is one of Australia's most gorgeous picturesque states and it is also legally allowed to hold these adorable koalas when you meet them! I took full advantage of this opportunity and visited two incredible sanctuaries in the Gold Coast and Brisbane which I personally believe are places you can't avoid on your visit to either city.
CURRUMBIN WILDLIFE SANCTUARY  GOLD COAST
I started my travels in the Gold Coast so this was my first wildlife sanctuary and my first time with a koala ( in this trip to Queensland ). Currumbin is what I would call my happy place. The park was established in 1946 by a beekeeper and flower grower named Alex Griffiths. He would continuously feed the local lorikeets so that they wouldn't destroy his precious flowers, which soon became a local and tourist attraction. Since then the park has come a long way and though feeding the lorikeets is today still one of their top attractions, there is so much more to experience at Currumbin Wildlife Sanctuary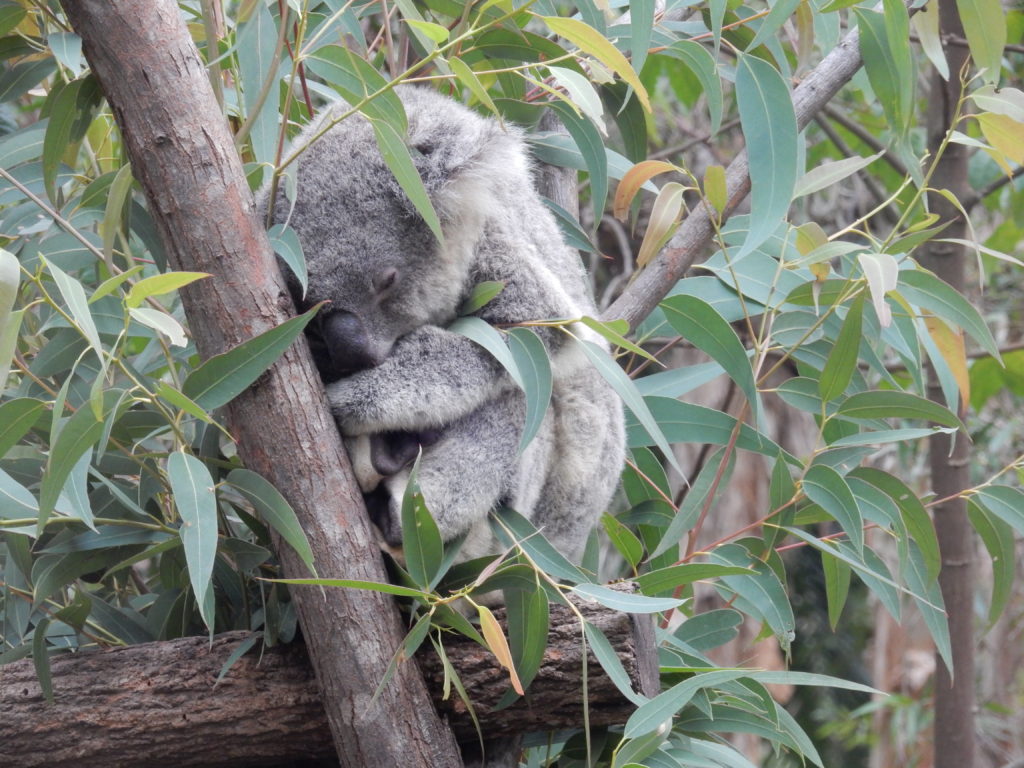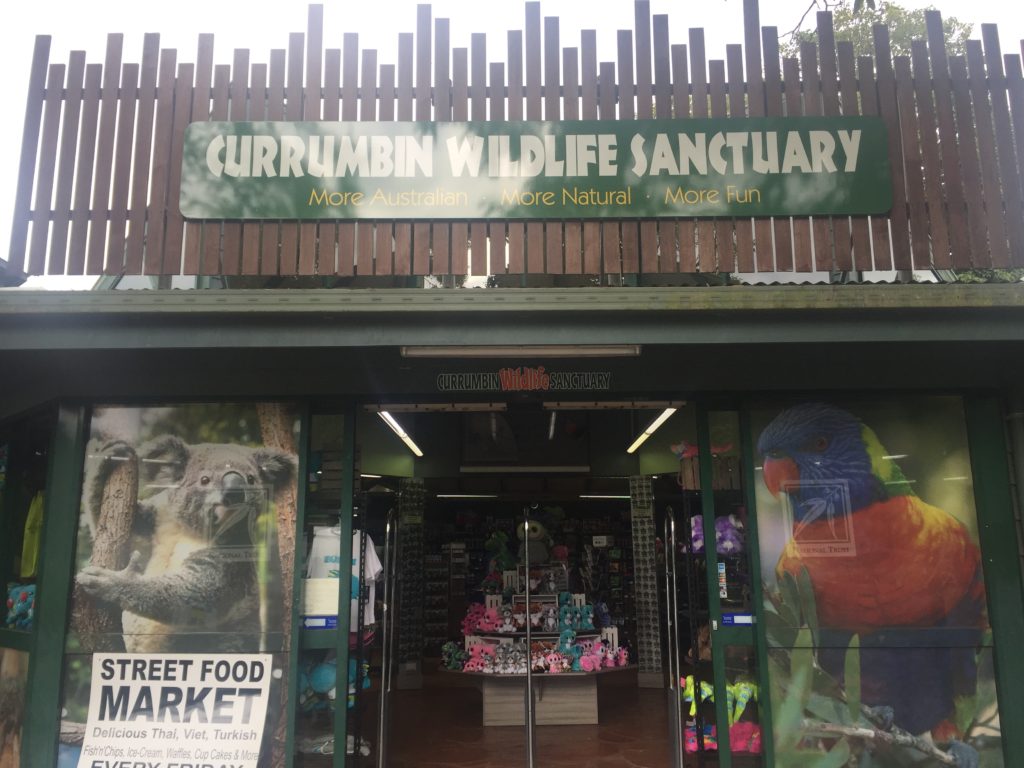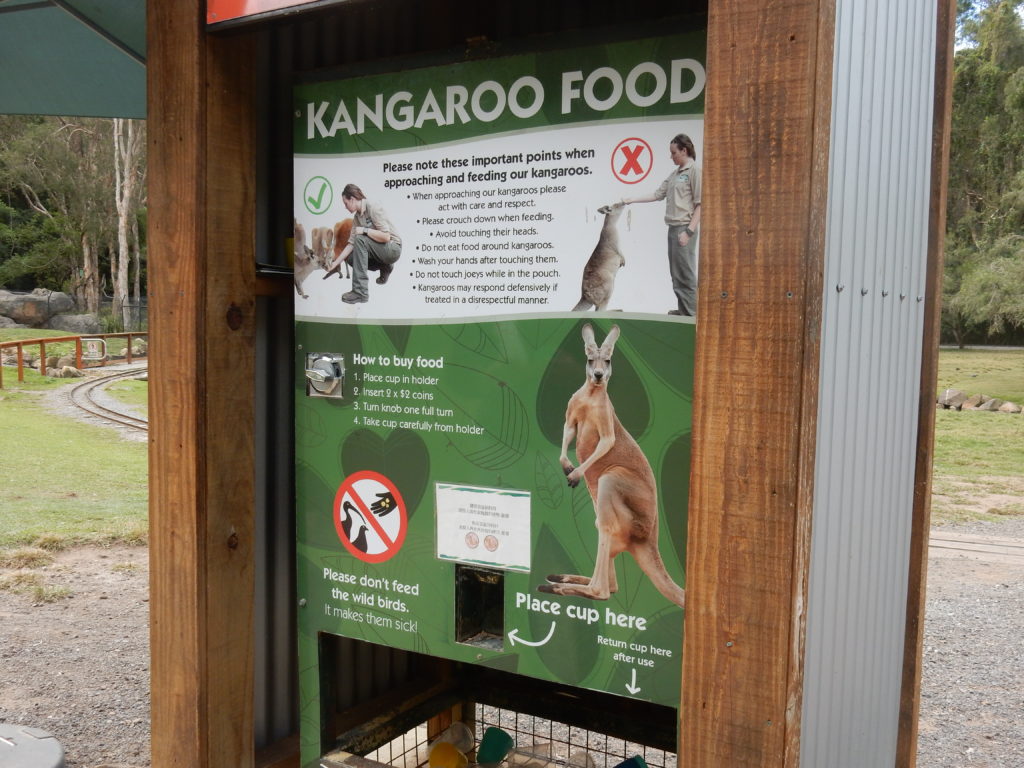 The park is home to many like koalas, kangaroo, dingo, wombats, Tasmanian devils, rainbow lorikeets and even crocodiles. Each has their own enclosures and are easily accessible by walking around and following signs and a map or even by hopping onto the train that takes visitors around the park. In addition to just popping by and admiring the animals, there are different experiences offered ( at a price of course ) where you can interact more with them.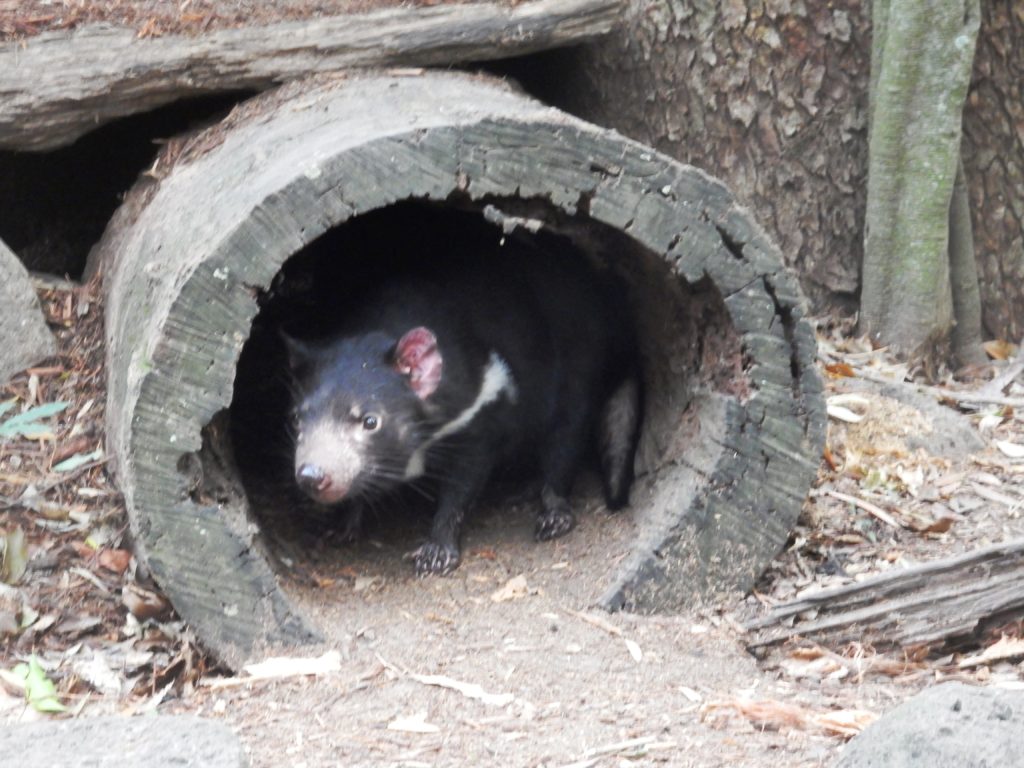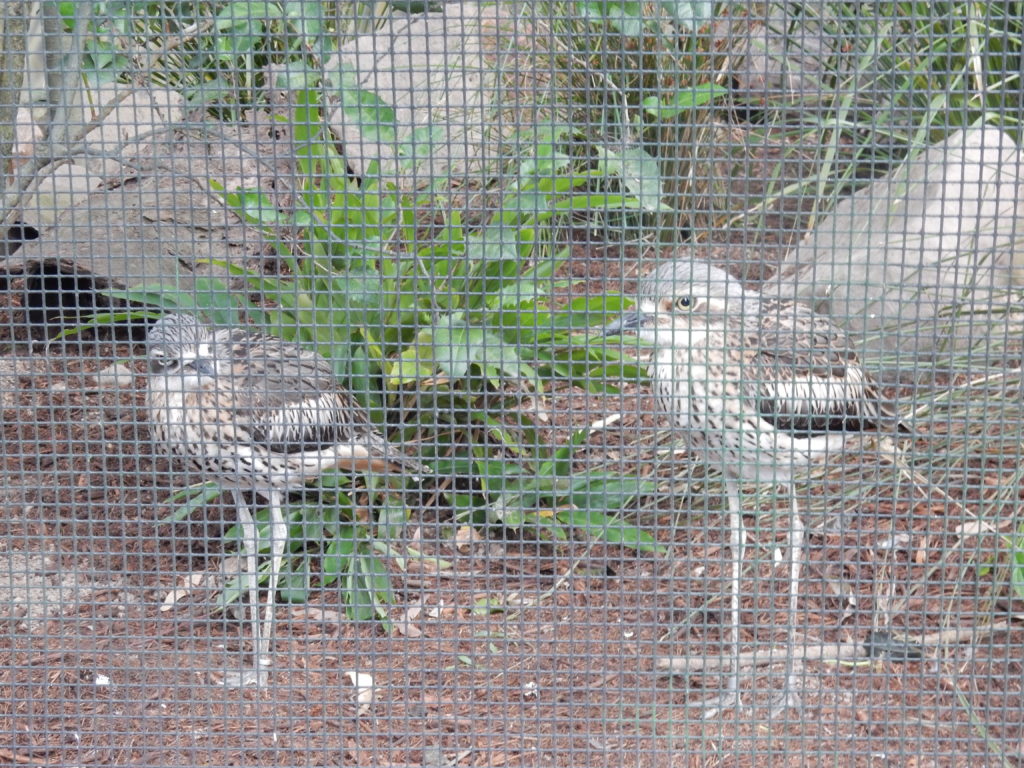 I opted for my own Koala experience which is one of the two they offer. I just spent some time holding him and taking photos but you could also do a behind the scenes where they take you for 25 minutes into the Koala enclosure so you can spend more time with them, hold them, learn more about them and of course eventually pose for your photograph with them.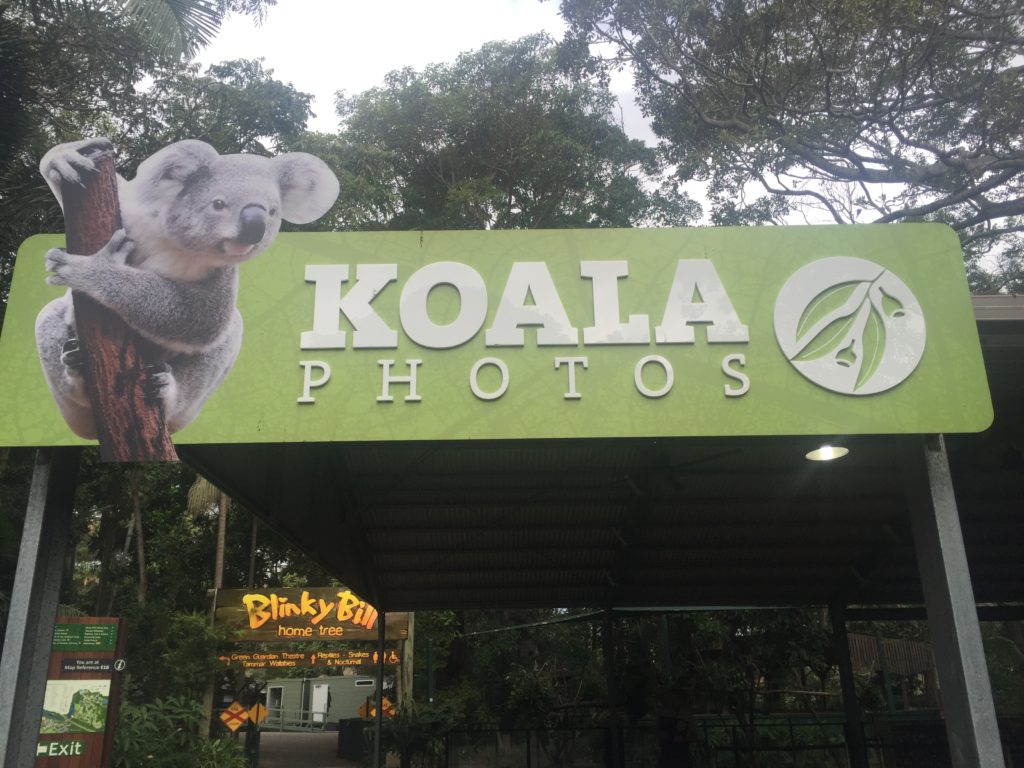 The Kangaroos are another big highlight at Currumbin and you can buy some Kangaroo feed and spend a lazy afternoon feeding them ( if they're hungry enough to eat ) or just get up close and even pet them. This is a big hit for children but you'll notice every adult enjoying it just as much 🙂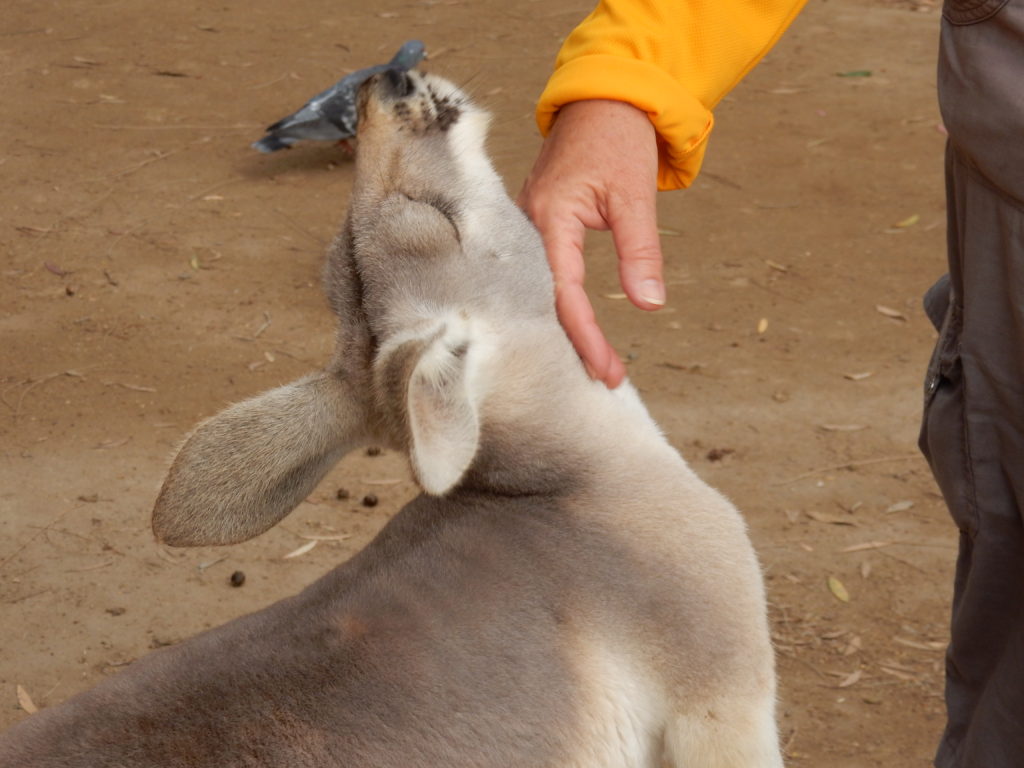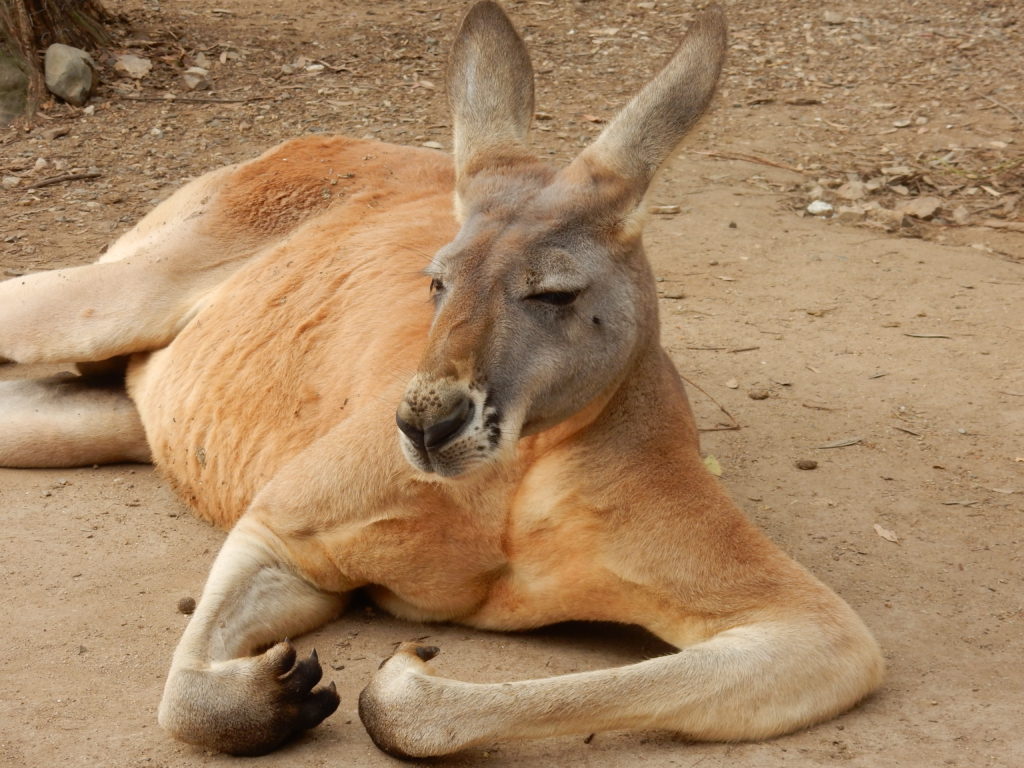 There are a couple of shows that happen daily at designated times, I only managed to catch the Aboriginal Dance Show but if you time yourself well, you can end up watching all and even indulge in a segaway tour through the park if you're tired of walking.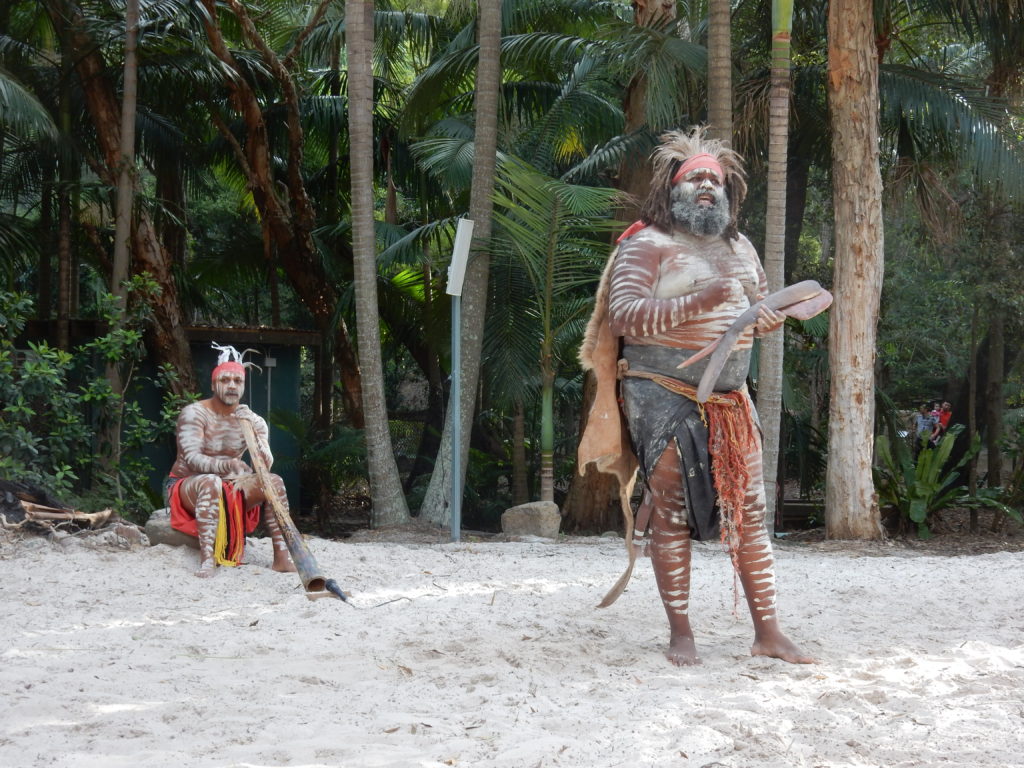 While my afternoon at Currumbin was magical with all the feeding and cuddling, what I enjoyed the most was a quick visit to their onsite Animal Hospital. You can't really go inside but you can peek through and watch the staff at work.  It was set up by Alex Griffiths over 65 years ago and has been dedicated to nursing sick, injured or orphaned wildlife. Till date the hospital has released more than 50,000 hospital patients back into the wildlife and amazingly doesn't receive any government funding but survives on generous donations and support from the community and staff.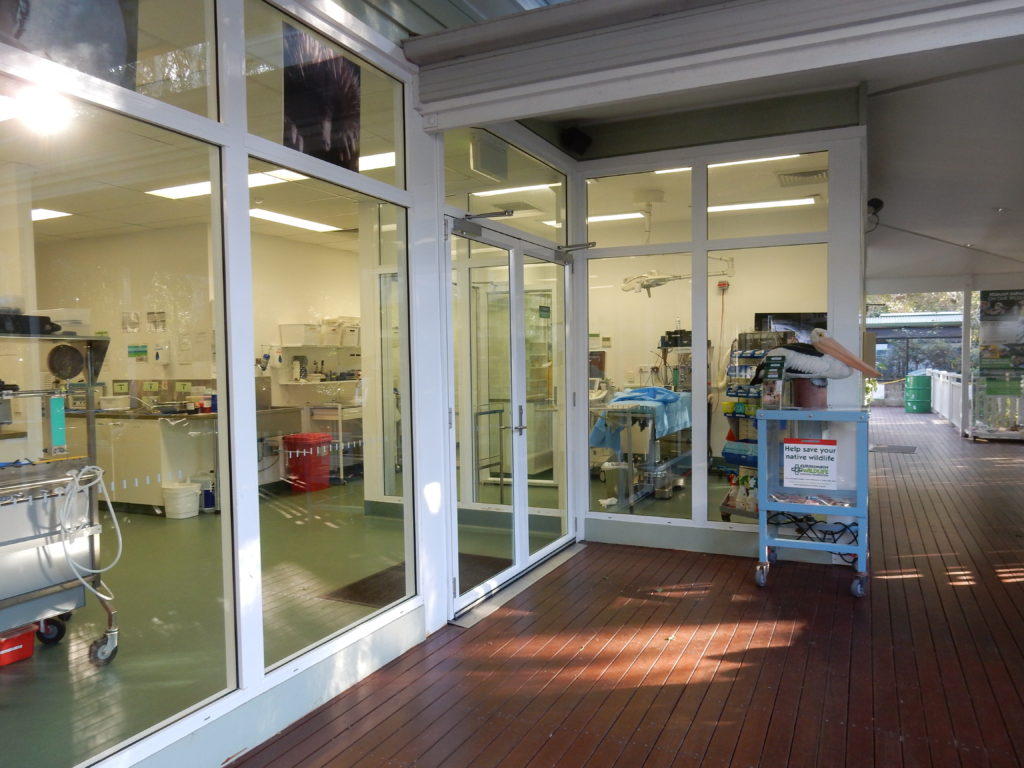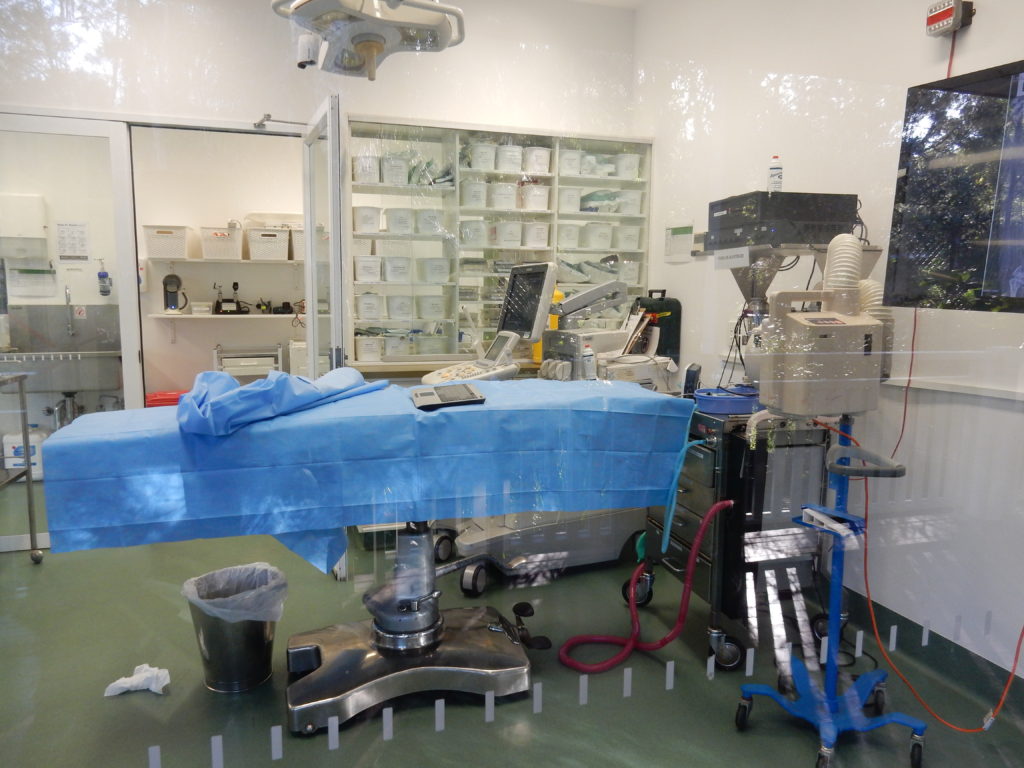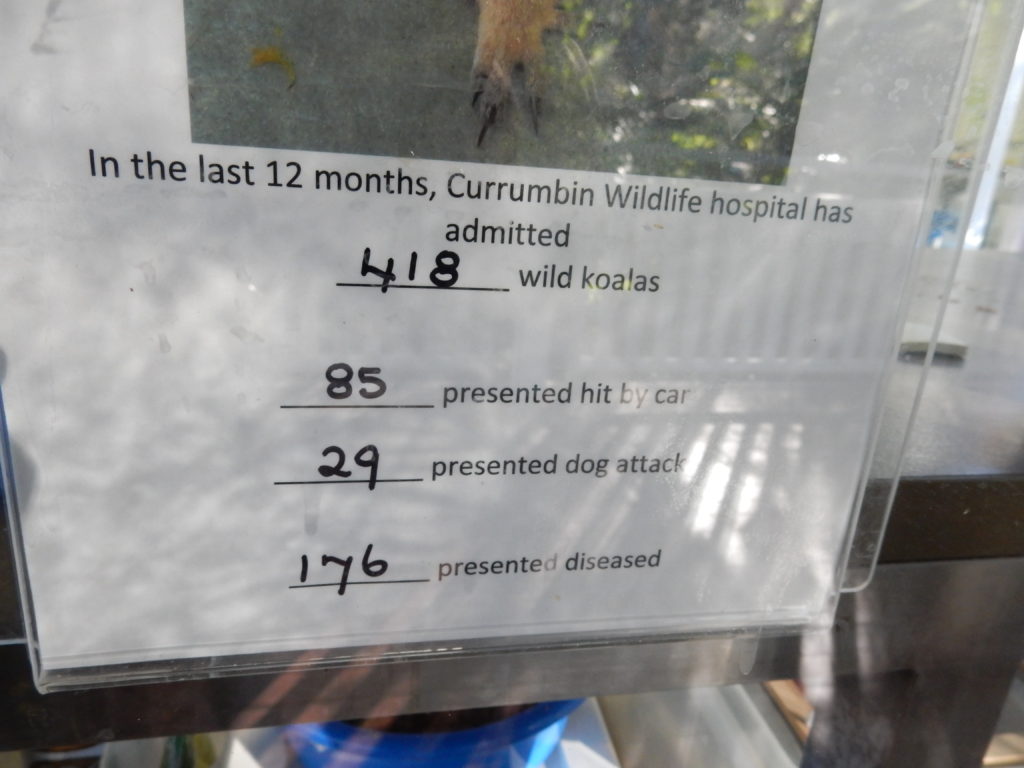 LONE PINE KOALA SANCTUARY
Brisbane is a beautiful city that I ended up enjoying far more than I had originally thought. One of the biggest attractions for me was a sanctuary dedicated to these gorgeous Koalas. The Lone Pine Koala Sanctuary  is 12 kms away from Brisbane city, was set up in 1927 and is the best place to visit and learn more about Australia's famous animal. It is officially recognized by the Guinness World Records as the world's first and largest Koala Sanctuary! Apart from all the other wildlife including Kangaroo, Raptors, Dingo, Tasmanian Devil, Wombats etc what I find amazing is that they have segregated all the Koalas according to their age. There are enclosures for babies, adults and even bachelor koalas that haven't mated yet. There is so much information available about the animal at every stage of its life and so helpful to have more enclosures so that there isn't a crowd only at one.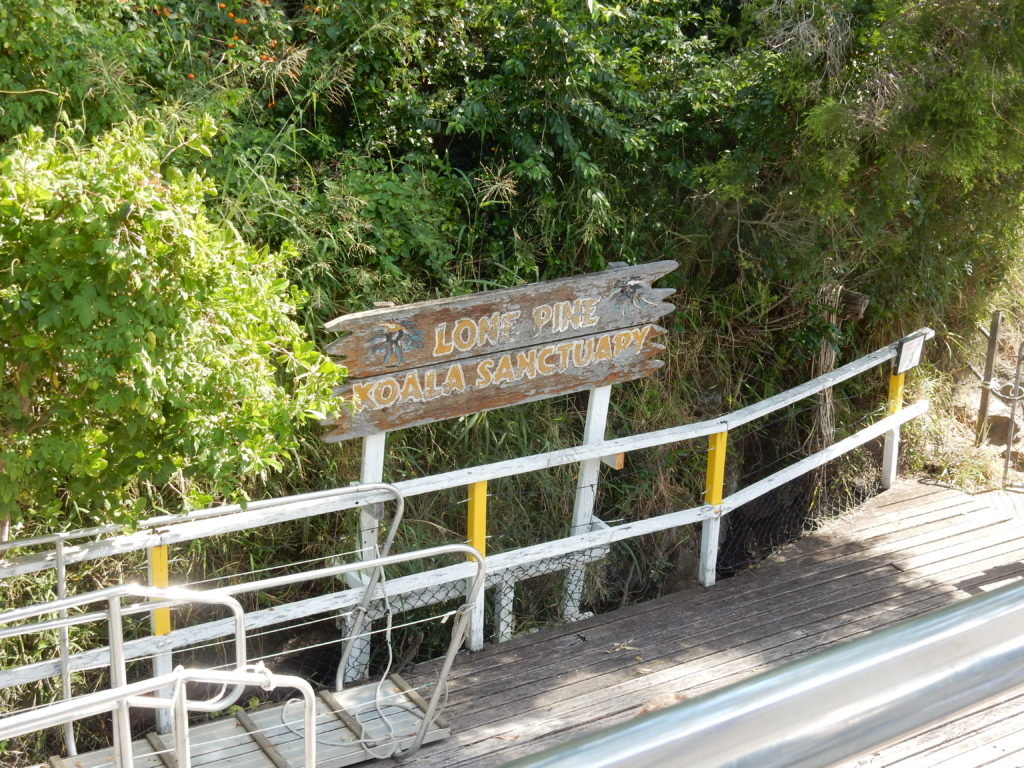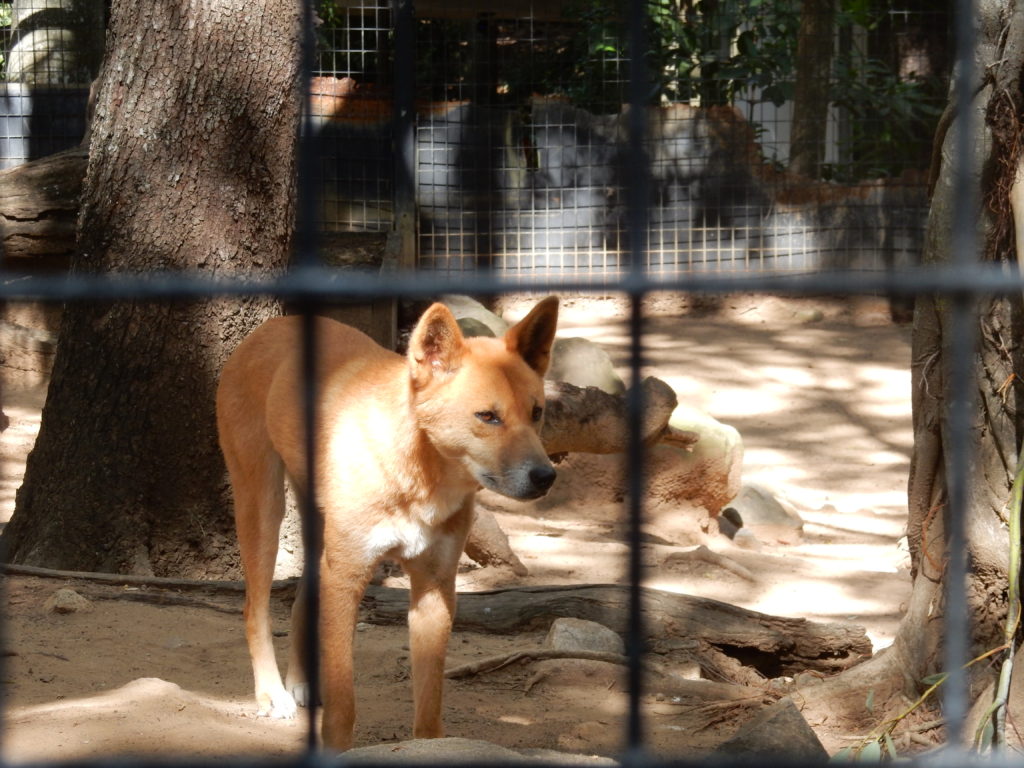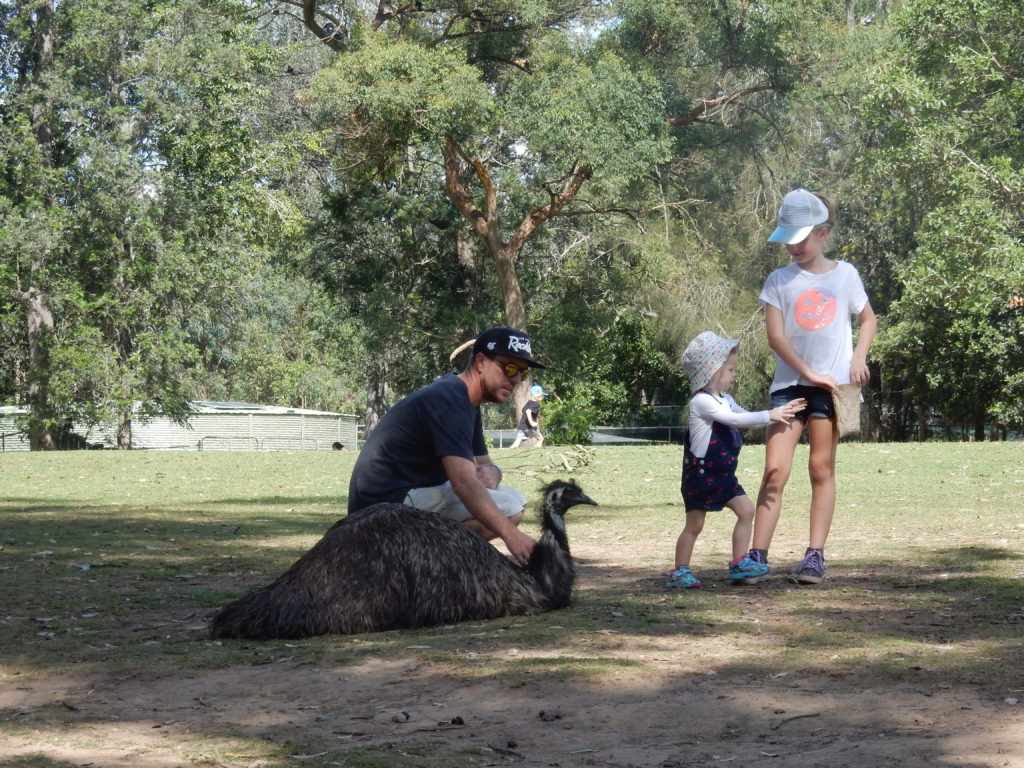 The photo sessions and holding the Koala is certainly the highlight here but their Flight Raptor Show , Lorikeet Feeding and Sheep Dog Shows are popular as well.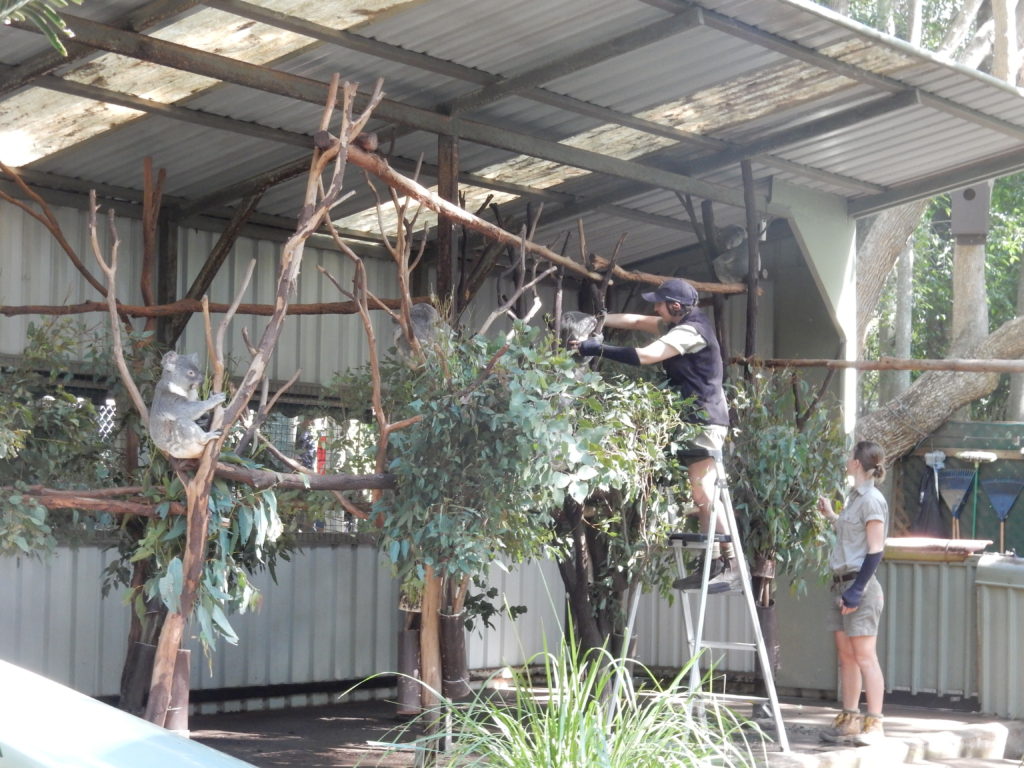 Lone Pine offers Free Wifi and is very active on social media. They're obviously a popular sanctuary as you will notice from the number of celebrities that have visited over the years and have their photos mounted on the wall in their cafe. You can always drive up to Lone Pine but I would suggest a morning boat ride along the river with Mirimar Cruises for a more informative and picturesque start to your time with the Koalas.
All my travel plans are made possible thanks to this incredible agency I work with. My entire trip to Queensland Australia was made possible thanks to the suggestions and booking by Quantum Travels who are Australia specialists. Should you need help planning your trip this is their information email – holidays@quantumtravels.net website :  Quantum Travels
For more updates on my food and travel adventures, follow me on Facebook, Twitter, Instagram and Snapchat : thetinytaster