There was a time when driving for a couple of hours or road trips were exciting but I find them losing their appeal. Maybe it's a sign that I'm not as patient as I once use to be. After a rather turbulent flight in a plane far smaller than usual, a 3 hour drive to my hotel seemed more stressful than ever. Thankfully I had lovely company and the light at the end of this supposedly long tunnel was the gorgeous jungle of Bandhavgarh.
For someone who is the truest definition of a city slicker, I'm amazed at my deep and intensely pure love for the wild. I find I'm happiest in an open jeep racing through a forest eagerly waiting to see what the jungle has in store for me. This is in drastic contrast to the fact that I'm terrified of insects and can't stand most reptiles. A walking contradiction as I am, the fact remains that I adore being on safari and I count my blessings because India is home to some stunning jungles and this was my maiden trip to Bandhavgarh.
If you're going to go on safari, might I suggest you do it in style. One of the best in the hospitality business, Taj Safaris and to stay at Mahua Kothi their property in Bandhavgarh is a dream. Due to the rather late flight out of Mumbai, I ended up reaching the property after dark. That didn't seem to discourage the staff who make it a habit to come wave and greet every single vehicle that comes to the Kothi no matter what time. It's was my first taste of how they go out of their way with small gestures to make you feel at home. The pathway is illuminated with pretty lamps to guide you and I was whisked away to my room to freshen up before dinner.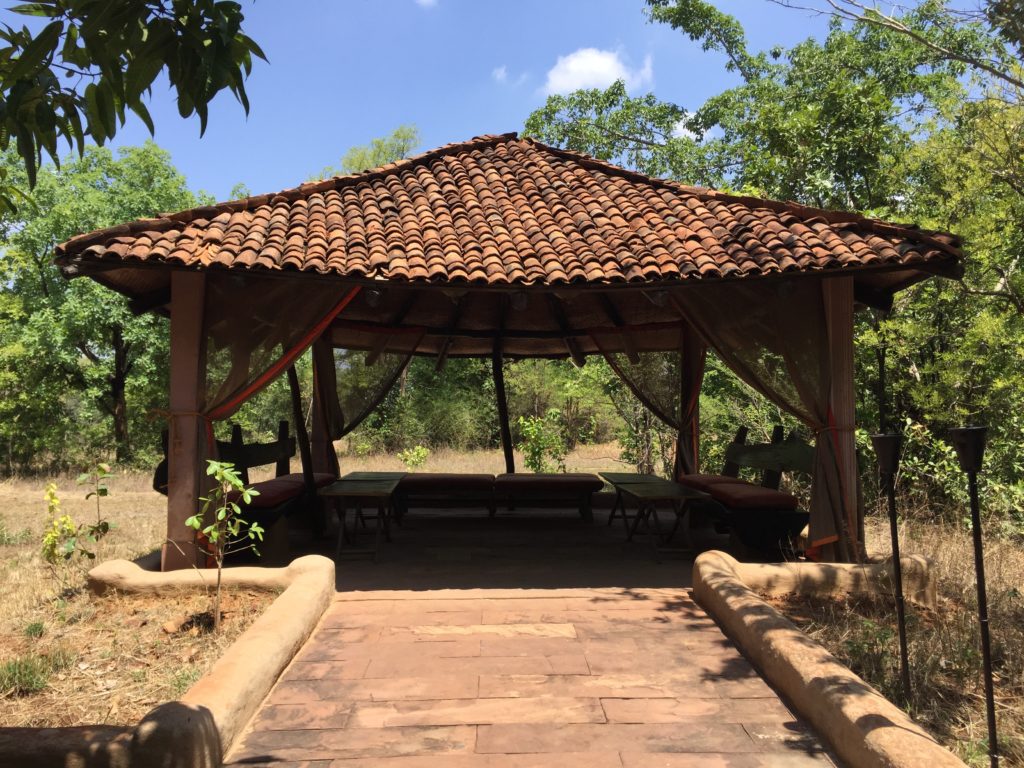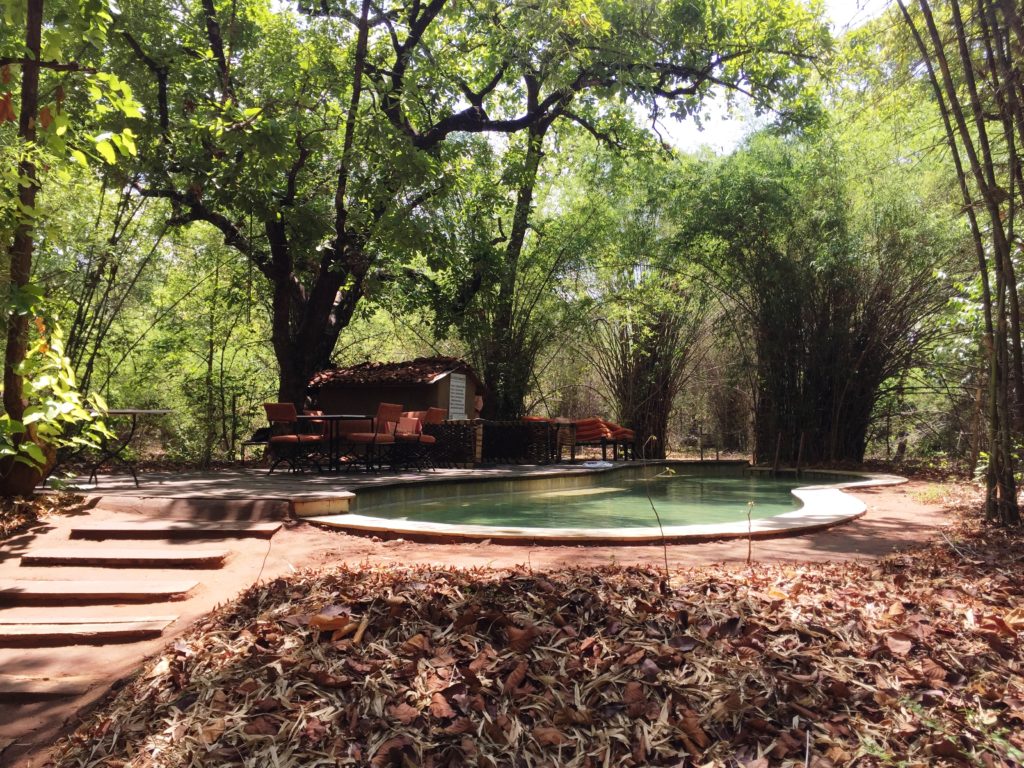 Each cottage or kothi is identical and designed in this wonderful rustic manor with all the trapping of modern amenities including toiletries, a bathtub, air conditioning ( as well as heating for the cooler months ) and regular hot water. Not what you would usually expect in the middle of a jungle.
There is only one objective for a person that comes to the jungle and it's really not about fancy meals or dips in the pool. It is all about the jungles and more specifically the big cats. A lot of people are really tiger centric and most come without any real understanding of what to expect or how to really behave. One of the best things Taj Safari does is have a small induction of sorts that introduces the jungle to every guest before their first safari. There are maps and pictures and they make a small but highly informative presentation so that a guest really understands what a safari entails and what else they can hope to see on their drive besides the cats.
Dinner was meant to be an elaborately laid out spread under a gorgeous old Mahua tree studded with lamps but alas when you visit during the onset of the monsoon, you must prepare for rain at anytime so a meal indoors and an early night followed with the promise of adventure the next morning.
The morning drive was beautiful. The jungle in all its green glory makes waking up at unearthly hours worthwhile. Plenty of birds and animals spotted thanks to the trained eyes of our naturalist including the elusive tiger. Sadly by the time our jeep arrived there were far too many there which meant I couldn't get the photographs I wanted and had to make do with videos from a distance. Despite the amazing feeling of witnessing the animal in its natural surrounding I couldn't help feel a tinge of disappointment because there were so many people around and I couldn't enjoy watching the animal. The jungle has a way of surprising you though because the next morning ours ended up being the only jeep to spot her again but this time she walked along the road next to us and gave us a good hard glare before she darted into the trees. No pictures again but I felt euphoric having had the change to enjoy her alone and so close !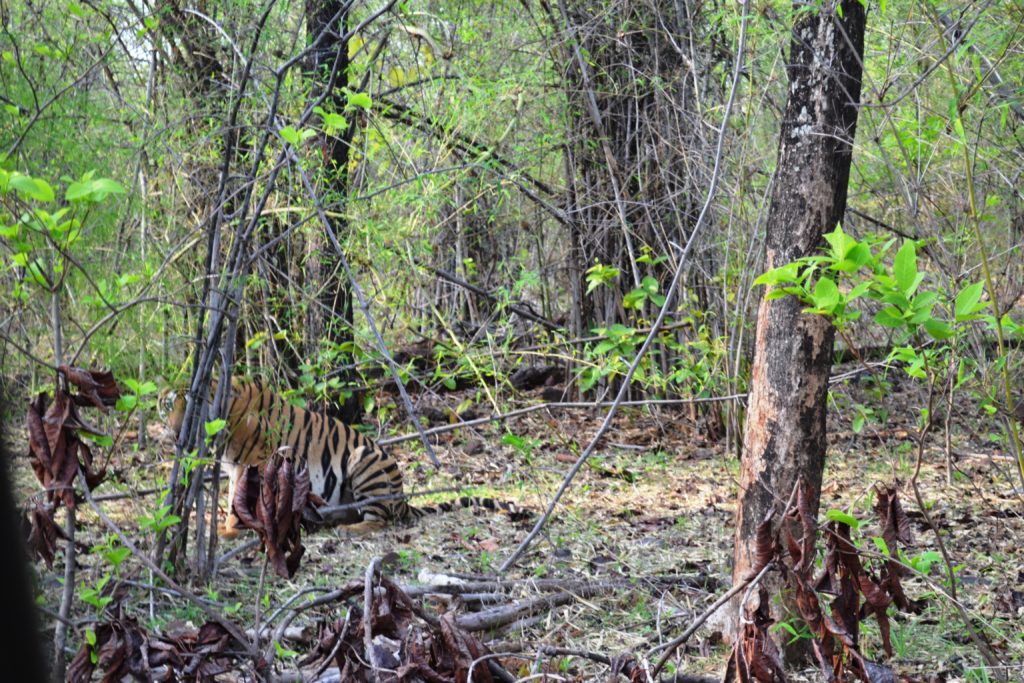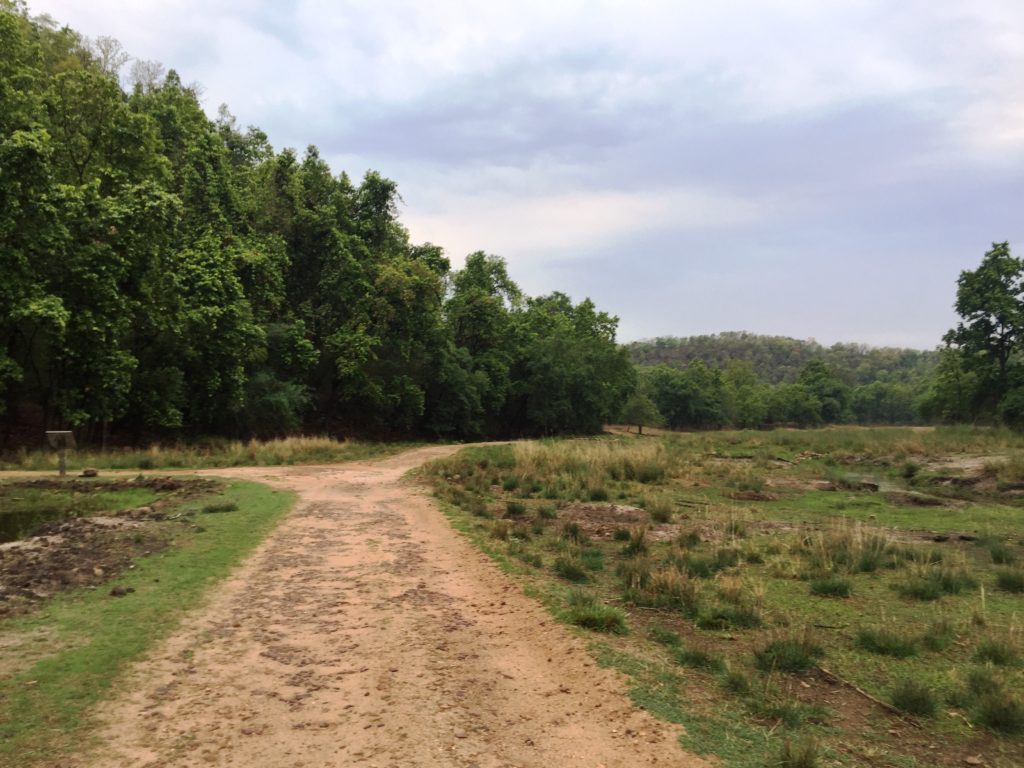 Apart from two incredibly stunning safari drives, both rather successful might I add, my time at Mahua Kothi was spent indulging in elaborate meals, enjoying the quiet and getting to know the locals.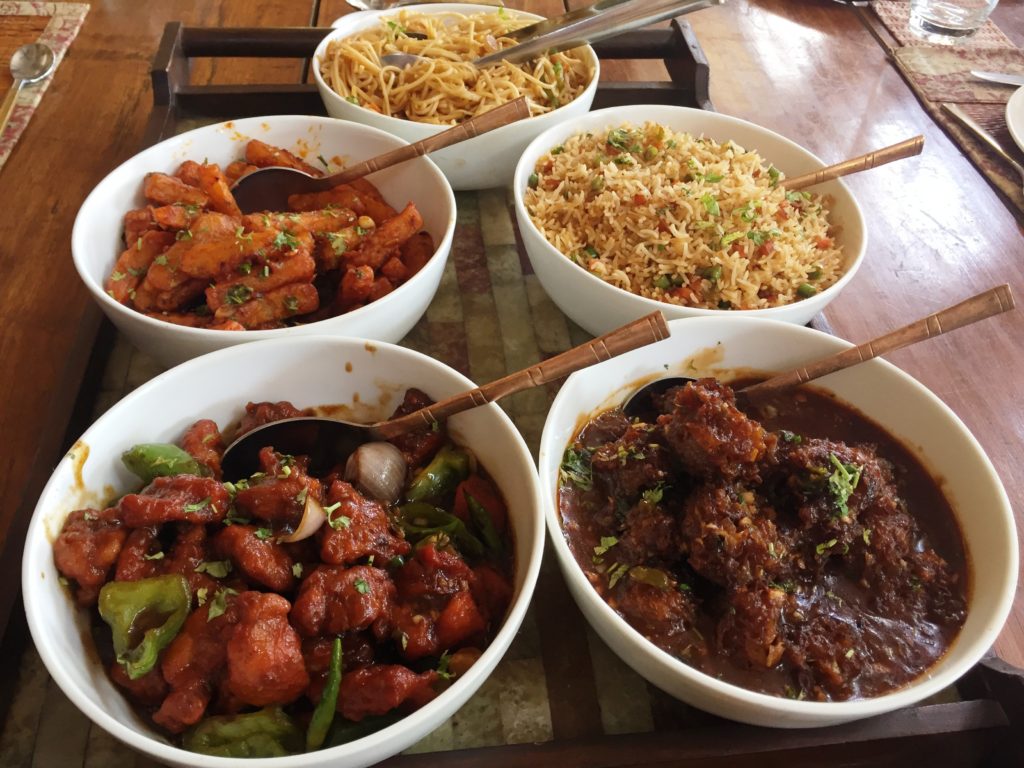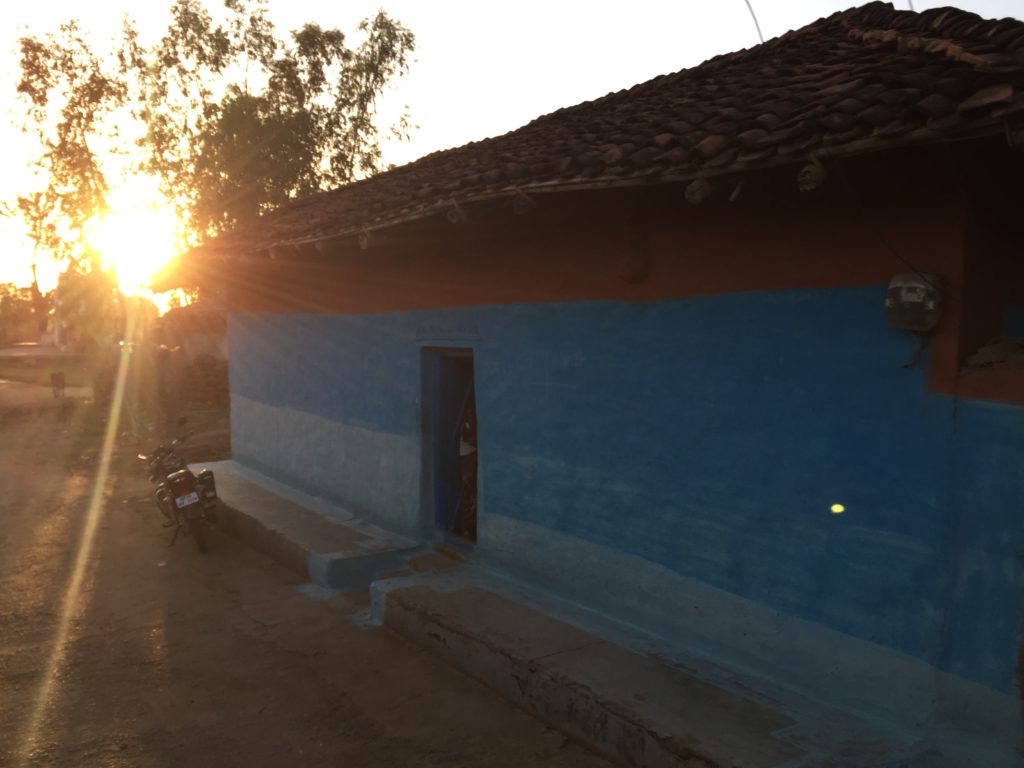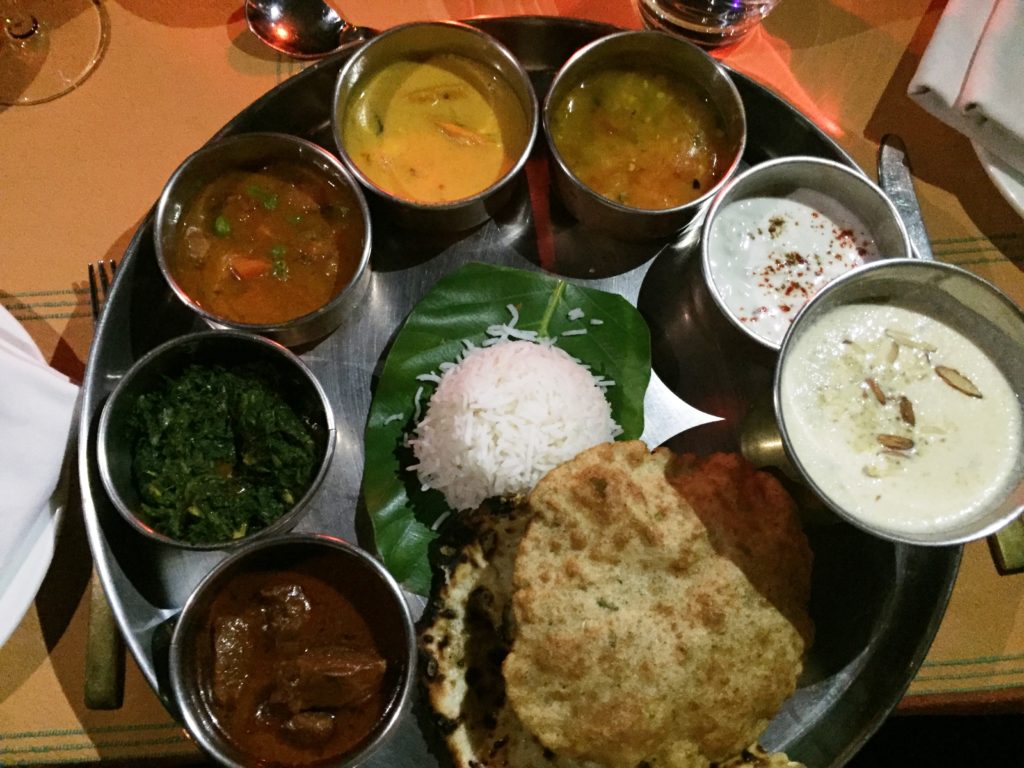 If I had any complain it would only be that my time at the Kothi was far too short 🙂
Disclaimer : I was hosted by Taj Safaris for my stay in Bandhavgarh but as always, thoughts, ideas and opinions are mine 🙂 
For more updates on my food and travel adventures, follow me on Facebook, Twitter, Instagram and Snapchat : thetinytaster