Most of the time when I write about food, it's usually a single restaurant that I thought was so good that I needed to talk about it so that other people can enjoy the experience. I've been writing recommendations on this site for over 5 years and very rarely have I come across a hotel where I think all their restaurants are worth boasting about. In most cases, one clearly outshines the rest but over the couple of days I spent lounging at the JW Marriott Pune I realised there wasn't a single meal eaten that I wasn't gushing over.
It isn't just that the food is excellent and that's why I recommend them but the truth is service here is flawless. At frequent intervals someone takes the effort to check if you need anything, are fluent with their menu and recommendations and honestly it is the little things like not having to ask for a water refill or the staff diligently informing me that some vegetarian dishes contain egg without me having to ask first. Nothing makes me happier than swift crisp hospitable service.
Nothing except what we Indians like to call Value For Money meals. In a day and age when food has become ridiculously expensive and menus in certain cities specially Mumbai or Delhi have outlandish prices and exorbitant taxes not to mention mandatory service charge, you're bill at the end of the meal is inflated. At each restaurant I found it to be far less than what I would have paid in Mumbai without compromising on quality or quantity. If you find yourself in Pune city, I highly recommend you both stay and dine at the hotel.
Alto Vino – If you're in the mood to tuck into some rich Italian fare then Alto Vino is where you should head to. The restaurant unlike most of the others has no Indian food on the menu just pure hearty Italian delights. Pasta, risotto or  the pizza of your choice but there are plenty of interesting appetizers as well as main course plates. If you're a big chocolate lover then the chocolate tart which has an additional slab of chocolate which is melted on the table is perfect. If you're anything like me and don't care for all that cacao then the Tiramisu is a beautiful choice.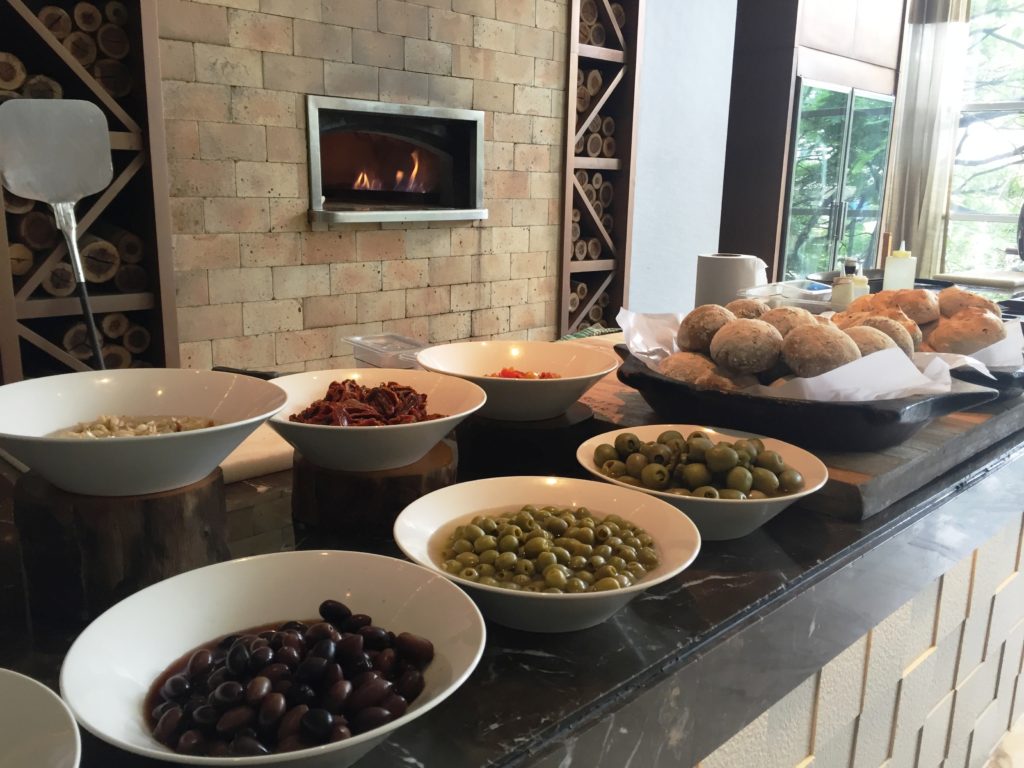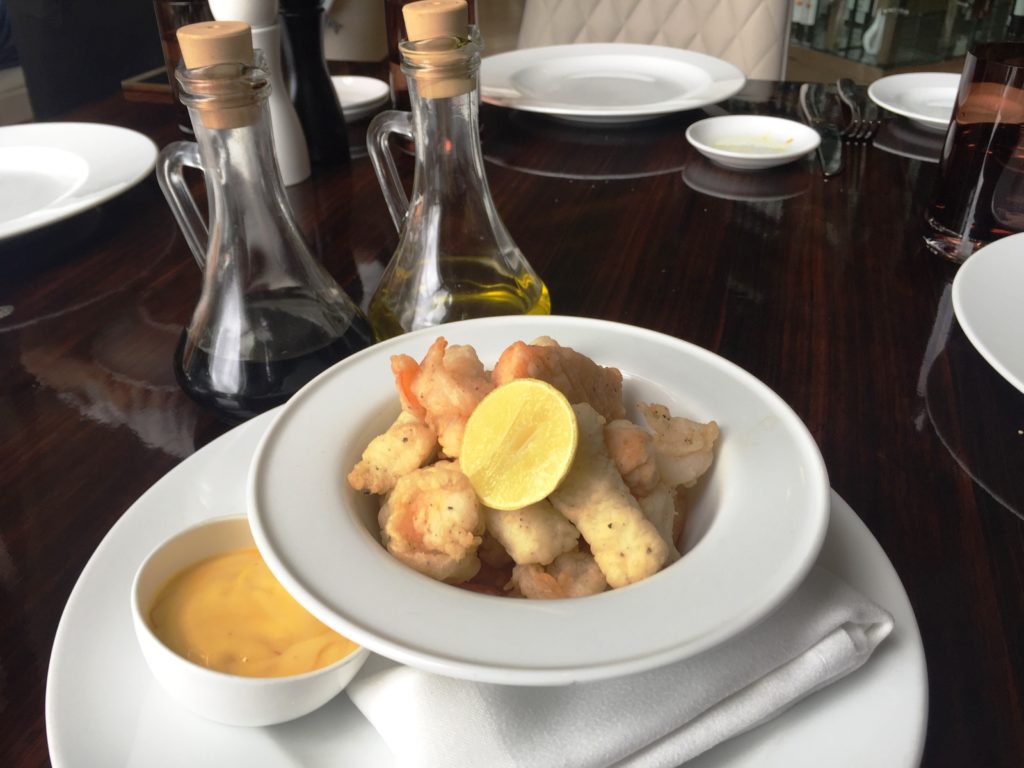 Spice Kitchen – Judging by the packed tables every night I'd have to say this is the most popular restaurant at the hotel. It is their 24 hour buffet restaurant, no a la carte menu here but you don't need it because the spread includes, European, Asian and Indian fare including an indulgent dessert spread. Along with the regular spread they include a thematic menu separate from the main buffet and currently it's all about Chaat. They've flown down a chef from Raipur and the spread is incredible. Sev puri, pani puri , ragda pattice and the works. This is available till the 23rd of July but they keep changing their theme so keep a look out for the next one.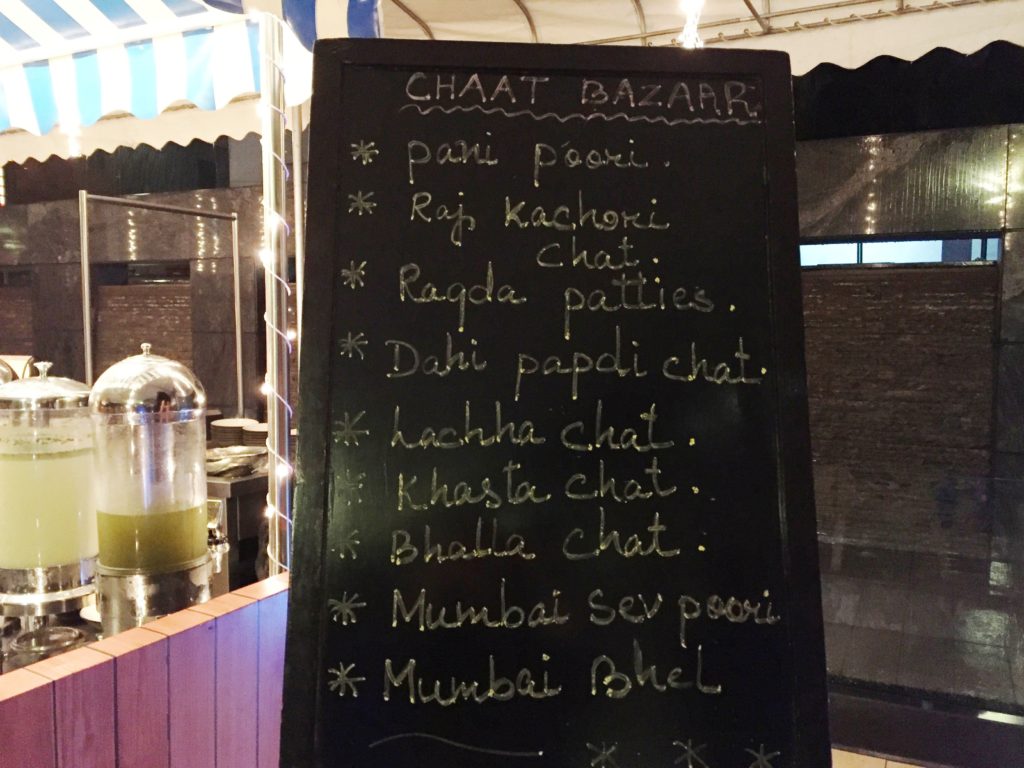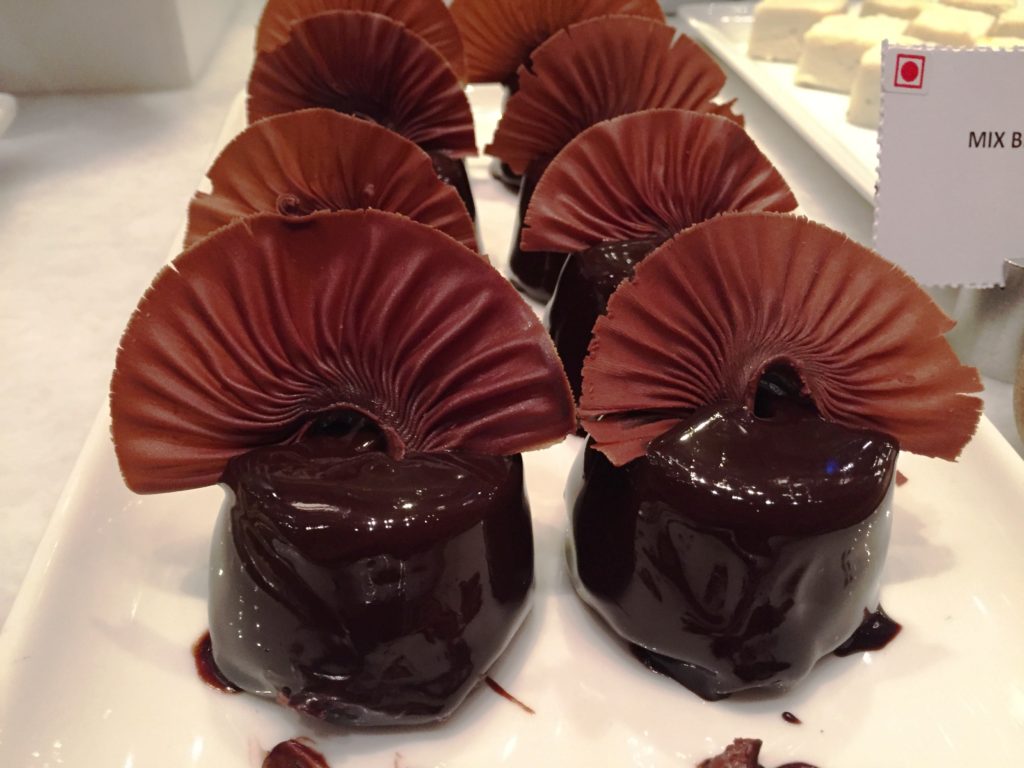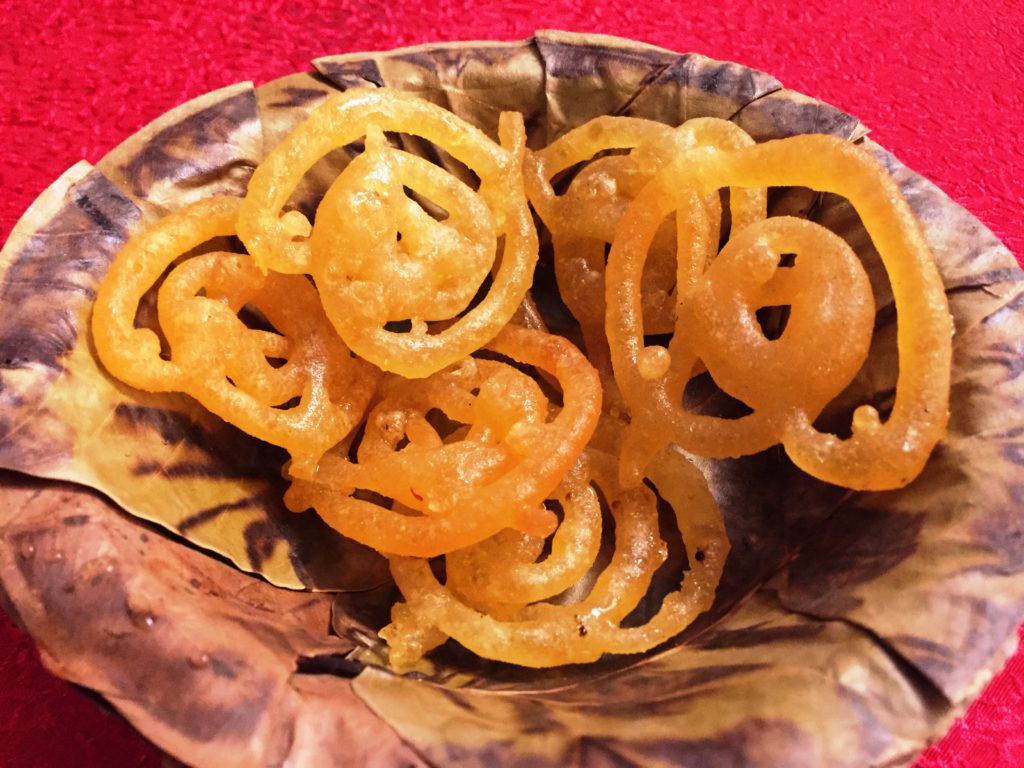 Shakahari – Very rarely do I use the word opulent when I talk about a dining experience but this Indian thali experience at Shakahari is just that. Beautiful silver ware that is soon ladened with Rajasthani delicacies. The thali experience here is pure vegetarian and along with traditional Rajasthani fare, they have infused some South Indian dishes as well. Every couple of months they change the region to accompany the Rajasthani food so as to give the guest a better sample of Indian food. While everything comes served to your table, you need to earn your dessert by stepping into a separate room or what they like to call their Mishtaan Bhandar ( sweet shop ). The thali is limitless and so regal that it is worth every penny spent. It's very well priced and includes some dishes like the Rajasthani Ker Sangri which is difficult to source in most places.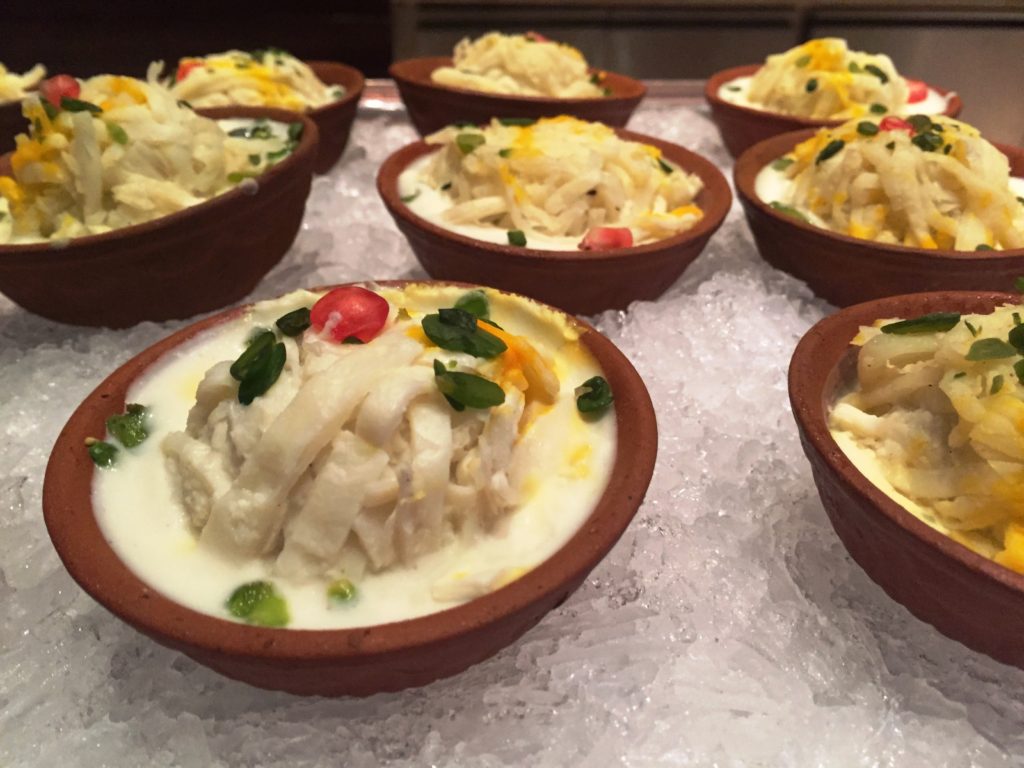 Paasha – I thought Shakahari was impressive but I think the jewel in this crown is their rooftop restaurant and bar Paasha which is perched up on the 24th floor with a stunning aerial view of the city. I'm told it's idyllic during sun set but alas my weekend was full of rain and grey clouds leaving little room for a setting sun. Despite the rain there were diners who opted to sit out but the indoor section was packed to the gils which is another indicator as to how popular the restaurant is. Food here is North Indian fare full of meaty kebabs and robust gravies and an assortment of breads to mop it all up. I'm not the biggest fan of North Indian food but I have to admit this meal was stellar. While the meat dishes are great my two favourite ended up being the Dal Paasha and Paneer Labadar which is possibly the softest panneer in the creamiest gravy I have ever eaten!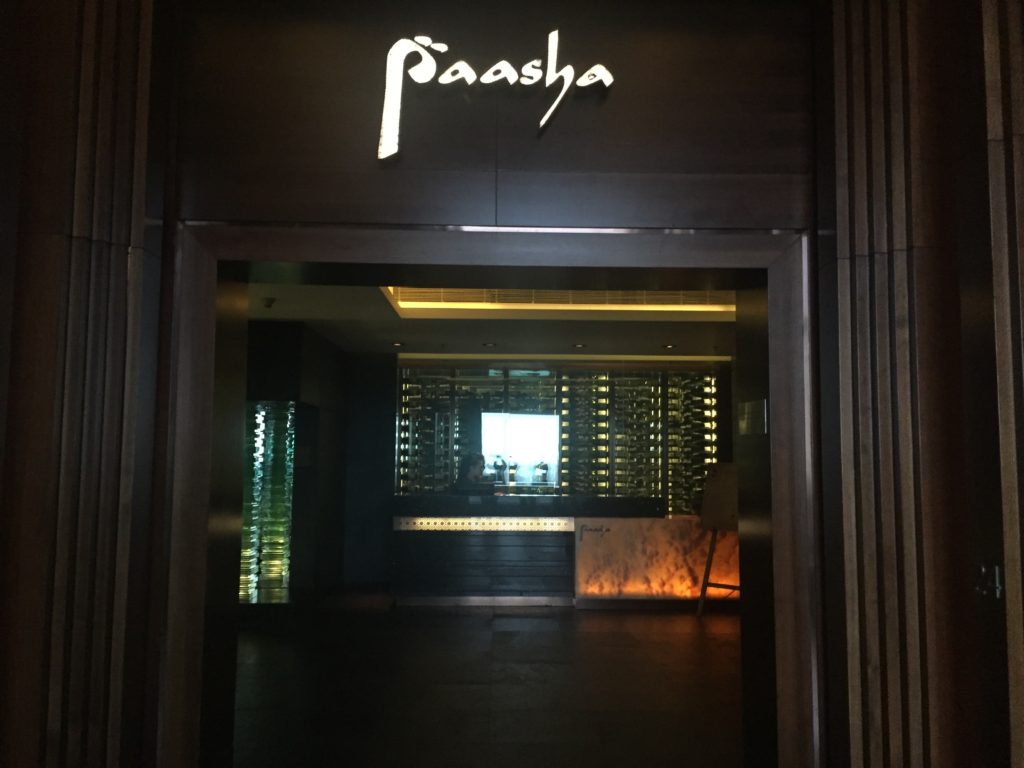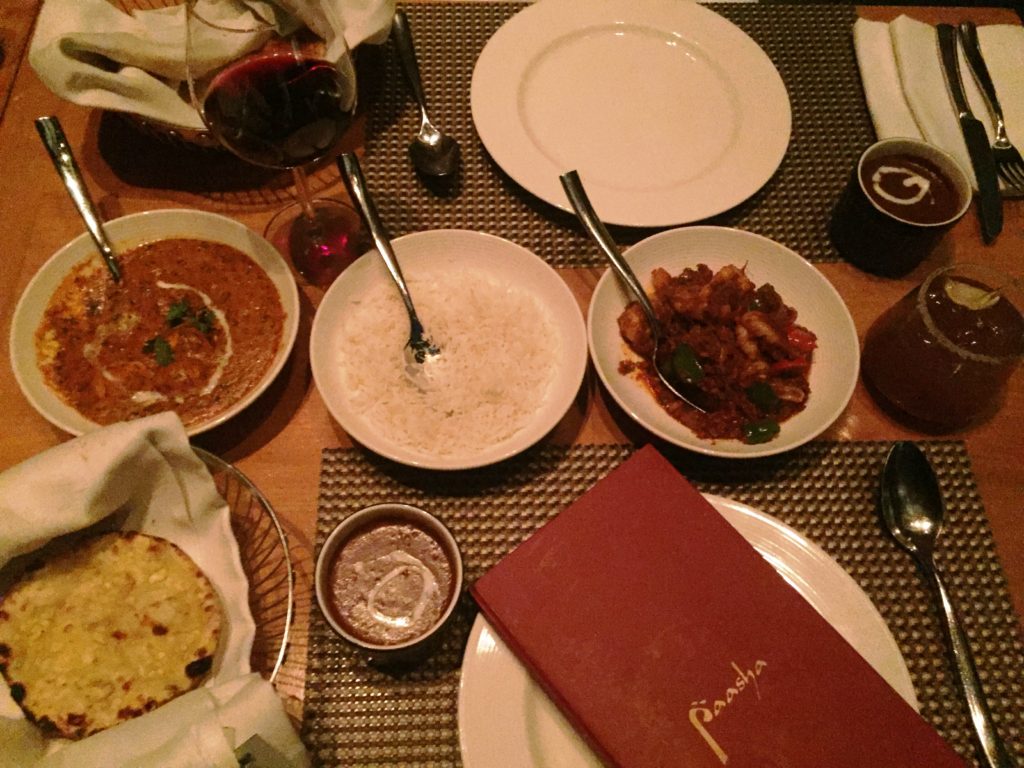 JW Marriott Food Truck – It is something I have never seen before. A hotel that has its very own food truck parked inside. The truck is stationary and doesn't get out but it attracts a massive audience specially from college kids in and around the area. What's not to love? Crispy spicy fried greasy food at a seriously competitive price. Come any evening between 5 –  8 pm to sample their treats and if you're lucky maybe you'll get a spot to sit and enjoy your meal.
PBC -Pune Baking Company is the Marriott signature bakery and coffee shop that you will find in all the JW hotels. Light nibbles, pastries, cakes, breads and other sweet treats are available from 8 am to 11pm. I didn't eat here during my stay but it's always buzzing with people and seems very popular.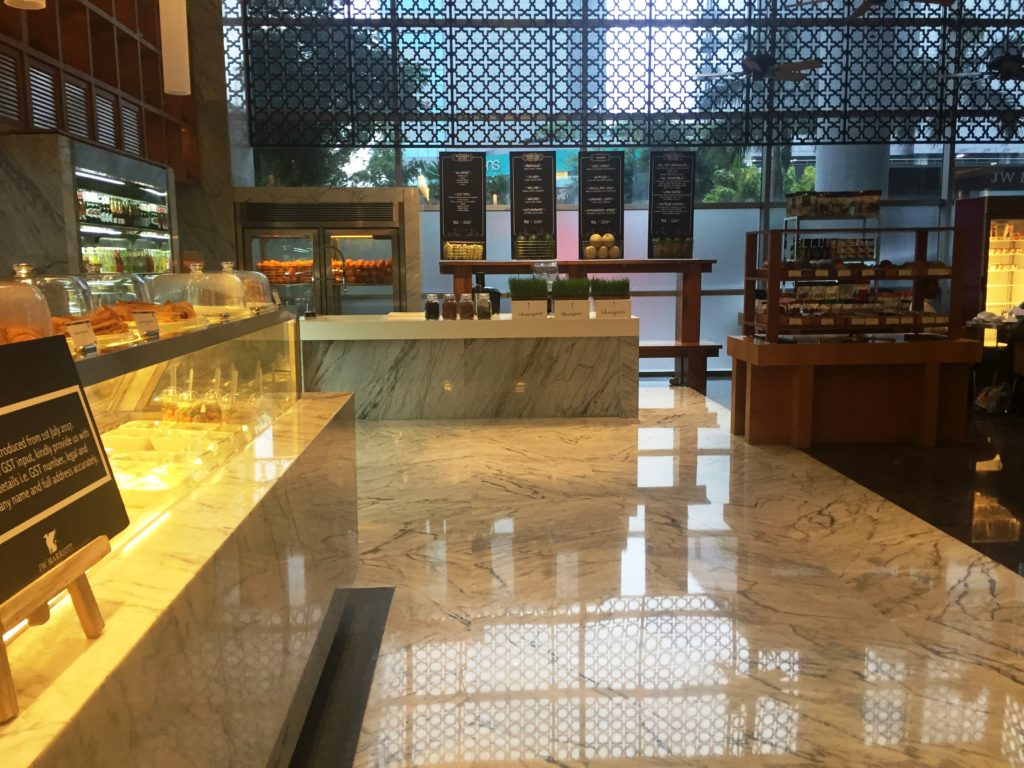 Disclaimer: I was part of a culinary trip organized by the JW Marriott Pune but as always, thoughts, opinions and ideas are all mine 🙂
For more updates on my food and travel adventures, follow me on Facebook, Twitter, Instagram and Snapchat : thetinytaster