Palace hotels are not a new phenomenon. Many castles, palaces and even forts across the world have been converted into hotels to give you a chance to experience it. While I haven't personally had the chance to stay at such a hotel, my time at Narendra Bhawan is the closest I've come to sleeping in a royal chamber.
The hotel was the residence of the last Maharajah of Bikaner, Narendra Singh ji and the minute you set foot inside, your experience from entering the hotel till the time you check out is all about giving you a glimpse into his life, his taste and style. The Bhawan has been re created with great detail to reflect the flamboyance and taste of Narendra ji and to give you a sense of time gone by.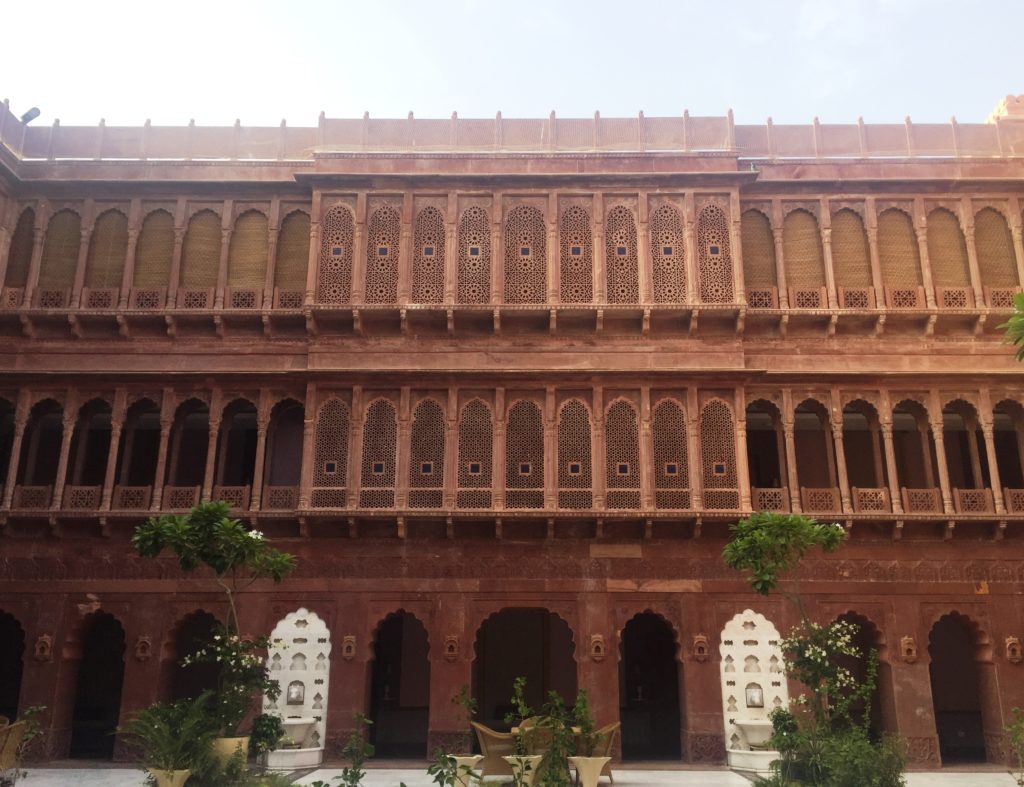 A clear understated elegance along with what first seems like rather disconnected decor is a pure reflection on Narendra ji's influences through his lifetime. Plenty of what is my personal favourite , touches of the 1930's Bombay Art Deco style which is noticeable in most parts of the hotel, as well as books and curios that his highness was fond of. A grand baby piano painted ruby red with Edith Piaf's classic 'Non Je Ne Regrette Rien' hand painted on it as a tribute to one of his favourite songs.
Each room has been carefully designed to continue this theme of his highness's taste and includes velvet chairs, art deco style lampshades and even a baby pink coloured bathroom. It's a refreshing change from the stark white walls which has become the norm of hotels across the country.
The agenda when you come to stay at Narendra Bhawan is simple. It is to ease your way into each curated experience without any rush or fuss and enjoy your time at leisure like a true Maharajah would. The hotel has a list of culinary experiences that are tailor made to  give you a glimpse into what it is like to dine with the Maharajas and feel like Royalty.
My first day began with a trip to Sri Sadul Singh Museum located right next to Laxmi Niwas Palace which is the perfect spot to understand Bikaner's history and heritage. The museum is a treasure trove of old photographs, portraits, clothes, letters and all sorts of curios that tell a story of Bikaner's royal family through the ages. It gives you a deeper insight into how the family developed this city and their achievements and contributions toward society. There are plenty of interesting pieces like crockery sets and old cutlery but what felt incredible was going through a banquet menu that dated back to 1927!
Post the museum, a quick tour of the very grand Laxmi Niwas Palace which has always been home to the royal family but is now a hotel. The palace grounds, the intricate carvings, grand opulent rooms and even the intimidating den full of taxidermy on the walls gives you a glimpse into the past. I must admit it's heart breaking to see dead animals stuffed and pinned on the wall like trophies but I have to remind myself that it was just a very different era.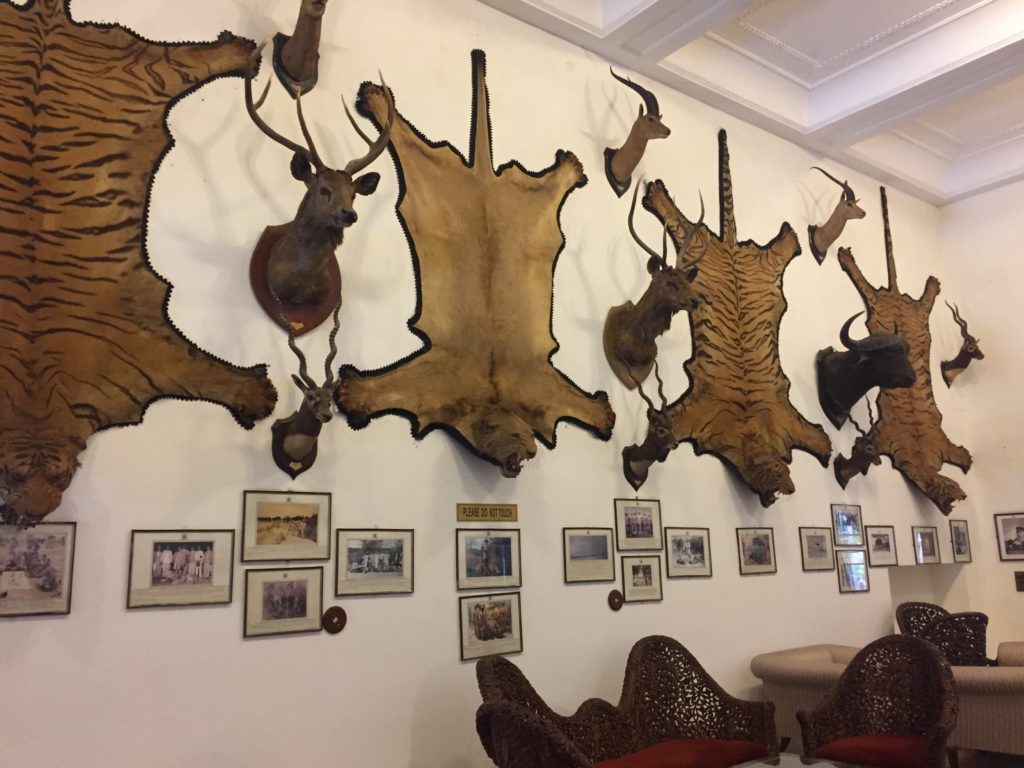 The hotel kicks off their first extravagant culinary experience or what they like to call their Food Meditations which is a private lunch hosted in what was once the Maharajahs smoking room. The lunch is special because it is recreation of that very same menu from the museum from 1927.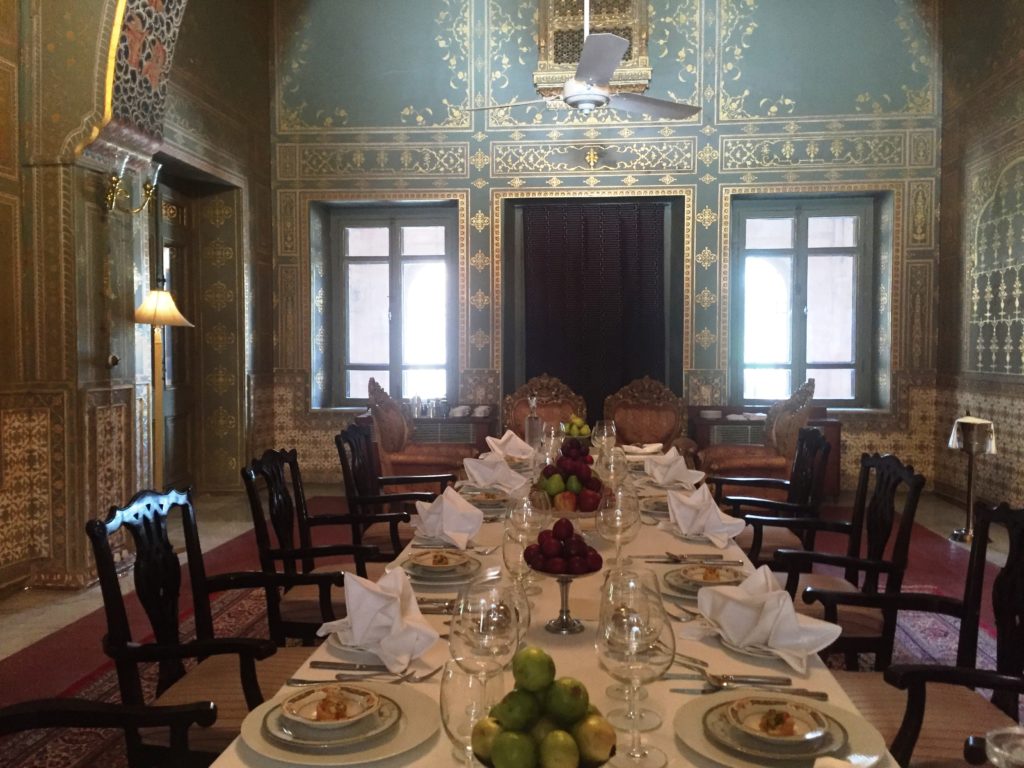 What I find interesting is that even 90 years later, the dishes are still classics that you would find in many parts of the world. While I thought the Maharajah would have Rajasthani meals, I forget that in 1927 the British or European influence must have made such an impression because the menu is full of French dishes except for the Plat du Bikaner which is a celebration of Bikaner on a thali.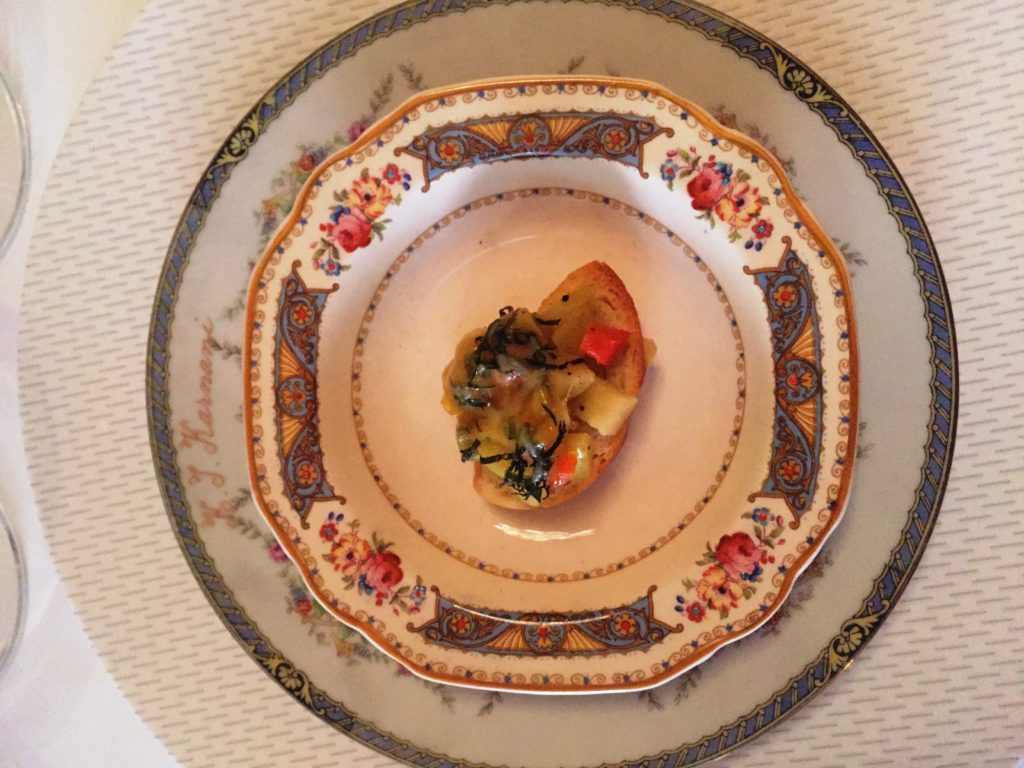 With scarcely enough time to digest that mammoth meal, I find evening has swiftly approached and we're drive to our next Food Meditation. Dinner by the Darbari Lake with flute music, flowing drinks and simple Rajasthani delights. I can imagine the Maharajah who wanted a break from the usual and came away to this quiet to enjoy a meal under the stars.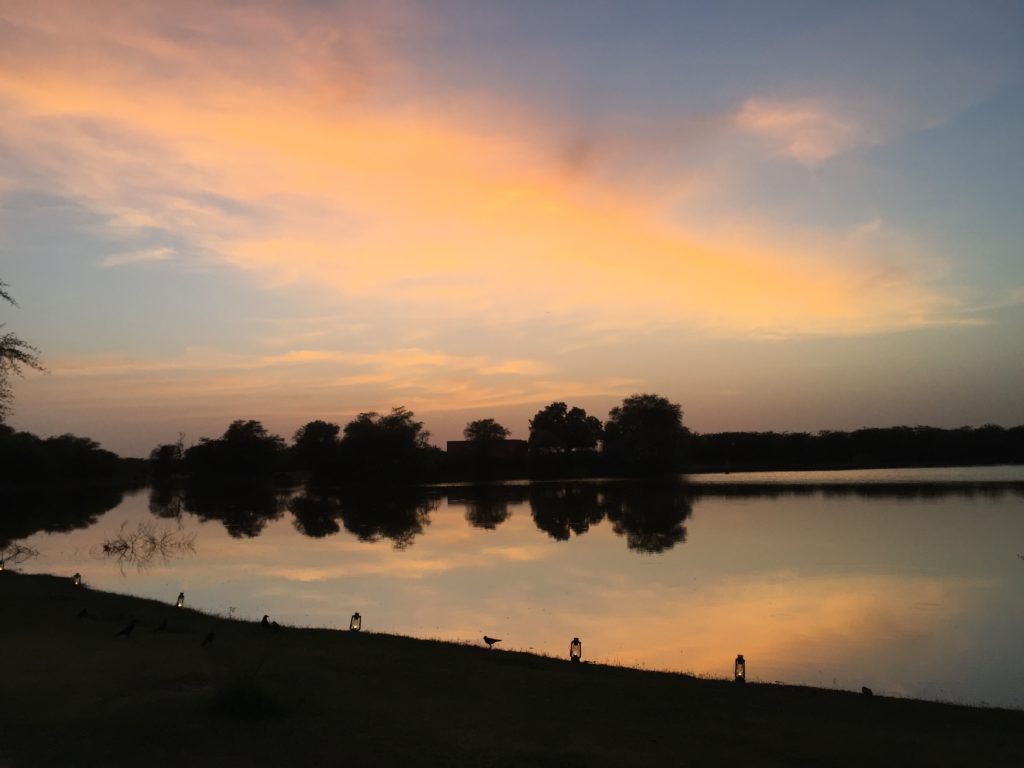 While the emphasis is on their culinary delights, the hotel makes an effort to highlight local artists and craftsmen. A session with Usta who is the craftsman skilled in the art of painting ornately on top of camel skin is later followed by a session with Mahavir ji who is a national award winning artist.
Usta ji's talents for camel art are intriguing but the art isn't just restricted to camel skin, he's able to decorate on several surfaces including iphone covers and sunglasses even !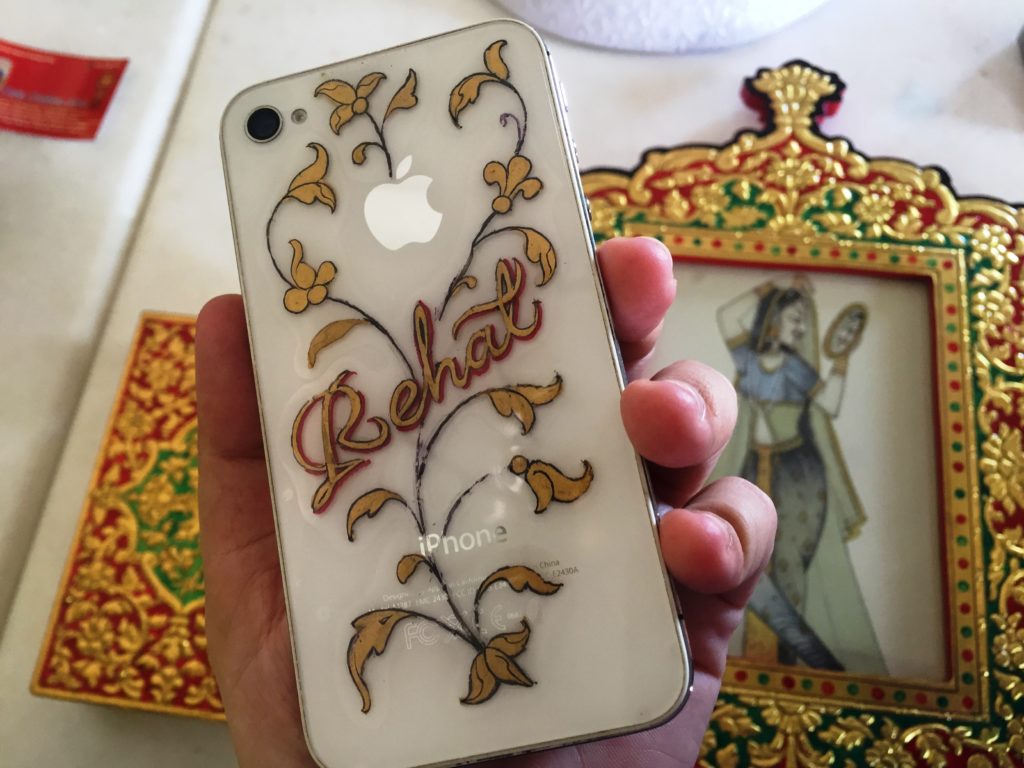 Mahavir ji is an incredibly talented and renouned artist who is popular for his work in Bikaner style Miniature painting. His work is fascinating as it is clean, detailed and intricate and you need a magnifying glass to real appreciate all the detailing. The hotel also retails his work in case you'd like to be a proud owner of one of his paintings.
Post the artistic reprieve, I'm once again amazed by the thoughtfulness and thoroughness of the Food Meditations. A decadent literary lunch where a 7 course meal is inspired from  favourte pieces of literature. A seafood chowder inspired from Moby Dick, A robust Lamb Daube inspired by To The Lighthouse by Virginia Woolf and a roasted beetroot with goat's cheese, anchovy pate and pomegranate inspired by The Bell Jar written by Sylvia Plath are some of the courses featured on this memorable menu.
While lunch is lively with book readings and creative culinary interpretations for me personally the real piece de resistance is a dinner where you dine in the dark. A concept that most people find daunting or unnerving I found myself more excited than anything else. I realized through this dinner how much I value that moment of silence and my other senses which are completely heightened due to the lack of sight. I could feel the servers silently ushering around, I could smell my food as it arrived more clearly and felt that the flavours of my dishes were more pronounced as I tasted. It is tricky to eat so I ended up gingerly touching things with my hands to feel and understand what I was eating better and to my surprised I managed quite well and ended up guessing most courses correctly.
Narendra Bhawan has been an experience in itself and unlike any hotel I've been to, Which I suppose is a mark on how refreshingly different it is. It is this uniqueness that makes it more attractive and makes me want to return.
I made my foray into vlogging with this trip and have created three separate videos to do justice to all this grandeur. I've linked them below but if you enjoy these please don't forget to like, share, comment and subscribe to my channel 🙂
Day 1
Day 2
Day 3
Disclaimer : I was hosted by Narendra Bhawan, but all thoughts ideas, expressions and opinions are my own 🙂 
For more updates on my food and travel adventures, follow me on Facebook, Twitter, Instagram and Snapchat : thetinytaster