For years I've had these mixed and completely conflicting views about buffet meals. On one hand I cringe and the massive closhes piled with food that eventually ends up cold and the sheer gluttonous avtaar a buffet brings out in everyone. On the other hand, I can't help but appreciate the stunning price point and the fact that you get really a bang for your buck. I've eaten at several buffet style restaurants and ones that offer different cuisines and while I have a special place in my heart for fine dine and pretty plated meals, I have learnt to respect what a buffet restaurant can do for a diner.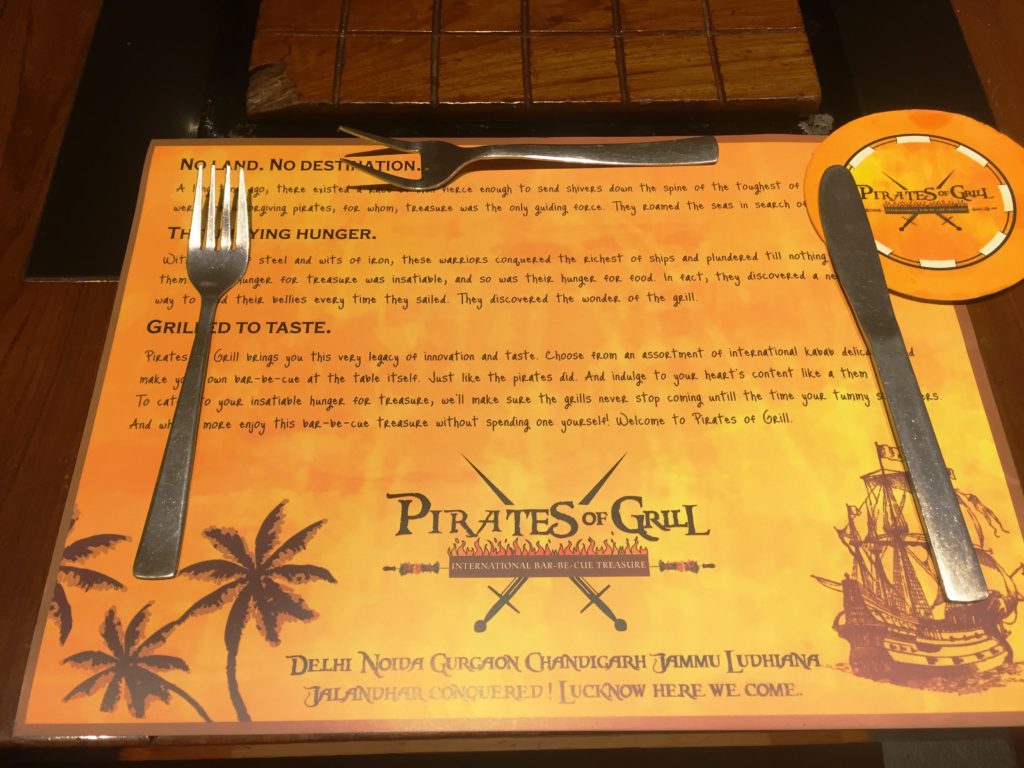 Gurgaon's popular Pirates Of Grill is an Indian cuisine based all you can eat restaurant that I was told is such a hit ( with nearly 8 outlets across Delhi and Gurgaon ) that it would be a shame not to visit. It proved a bit tough to get a seat on a Tuesday afternoon which just shows you how incredibly in demand it is. At Rs 625 a feast fit for a king or a person with an exceedingly large appetite is just too tempting to pass up. It also helps when the food is lip smackingly addictive. A couple of dishes into my meal and I understand the urge to revisit ( even before my meal is over )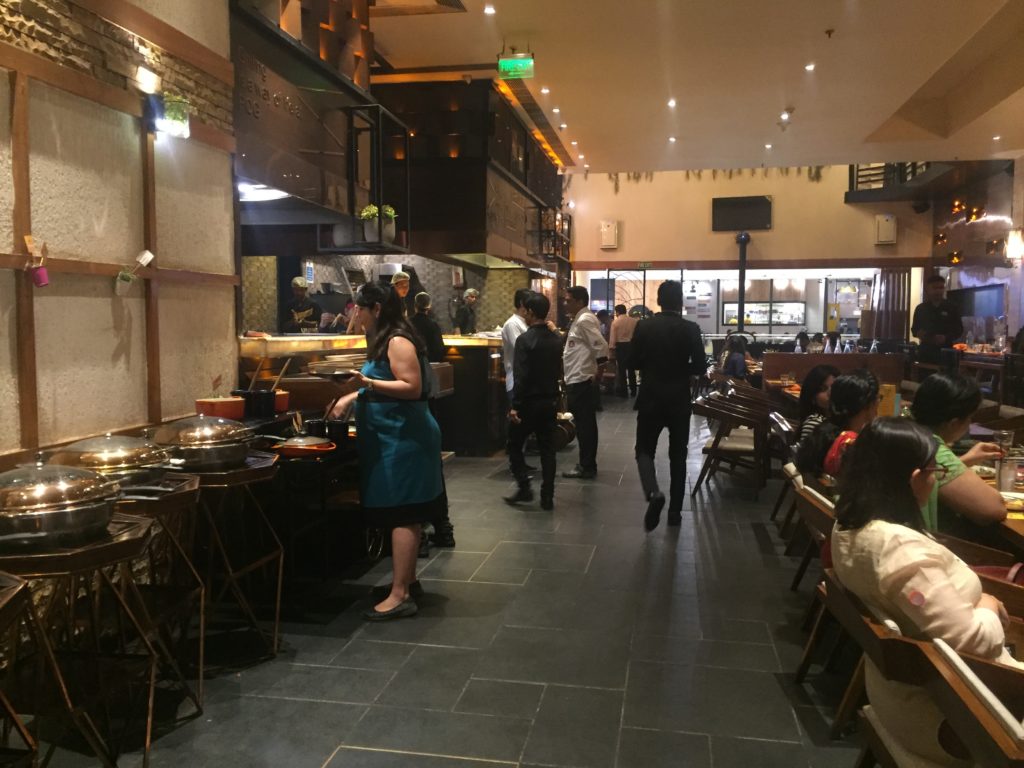 It is difficult to review a buffet so I shall leave you with pictures to lust over but I must highlight some of the appetizers ( all served to the table and made fresh ).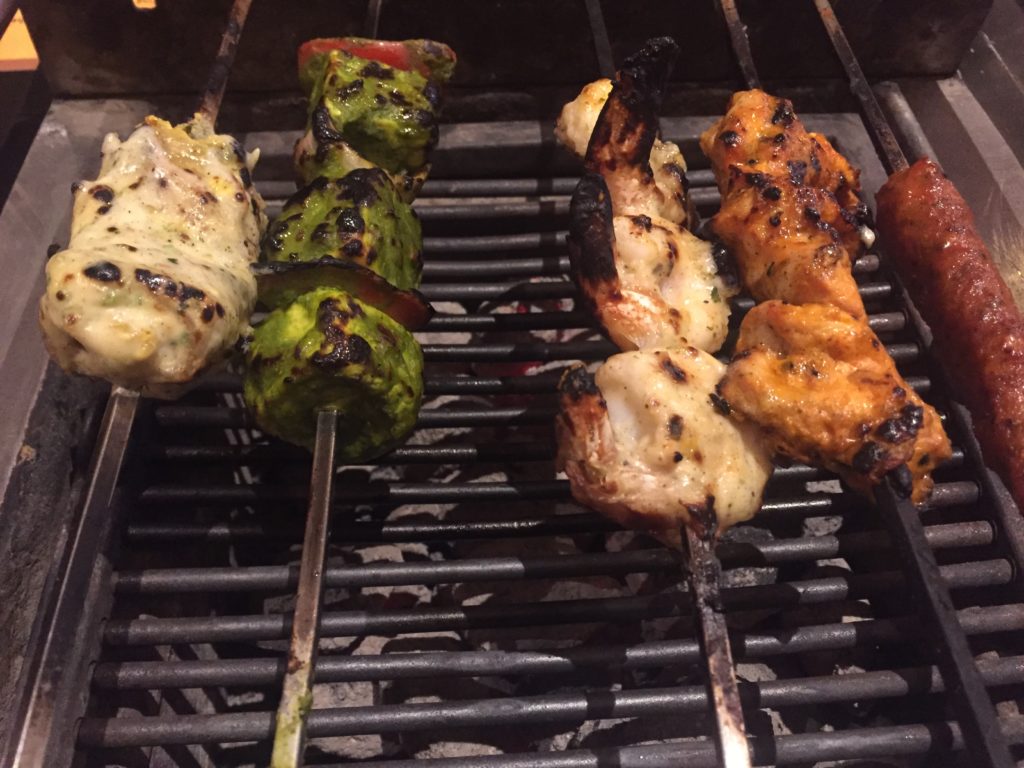 All sorts of grilled and tandoor meats, each juicy and bursting with flavour. A  potato salad that I thought worked better as an accompaniment to your choice of grilled meat. Some crispy corn that I couldn't resist nibbling at as if it was a snack.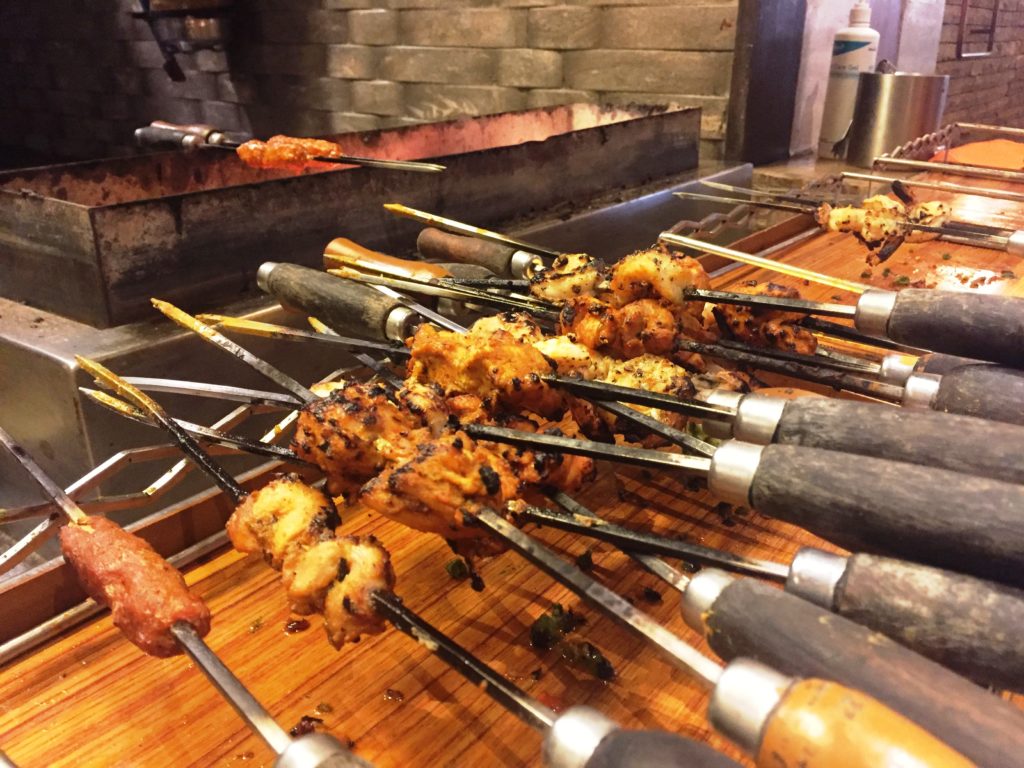 My personal favourite however is what I was later told is one of their signature dishes was a Pineapple Chiaroscuro. An entire pineapple generously slathered in a sweet sticky glaze and grilled to perfection. So unassuming and humble this little pineapple but just so beautiful when you eat it.
With barely any space for the main course which is laid out buffet style I did manage to try their Dal Makhani ( Can't come to the North of India and not try some Dal ) which was sublime.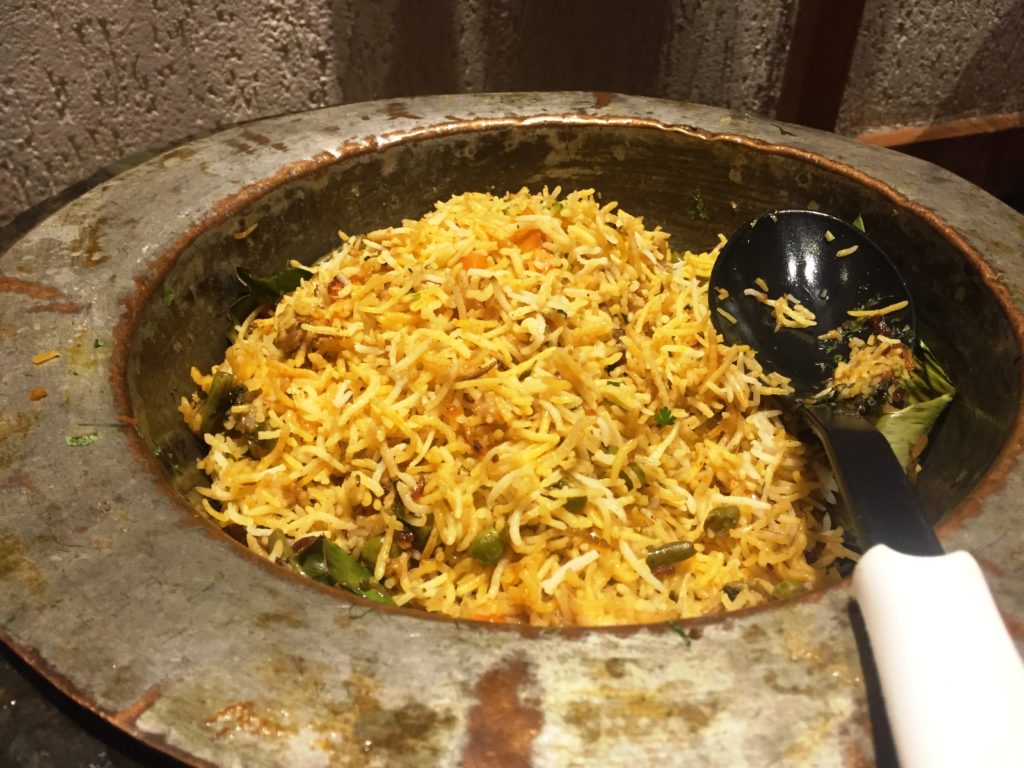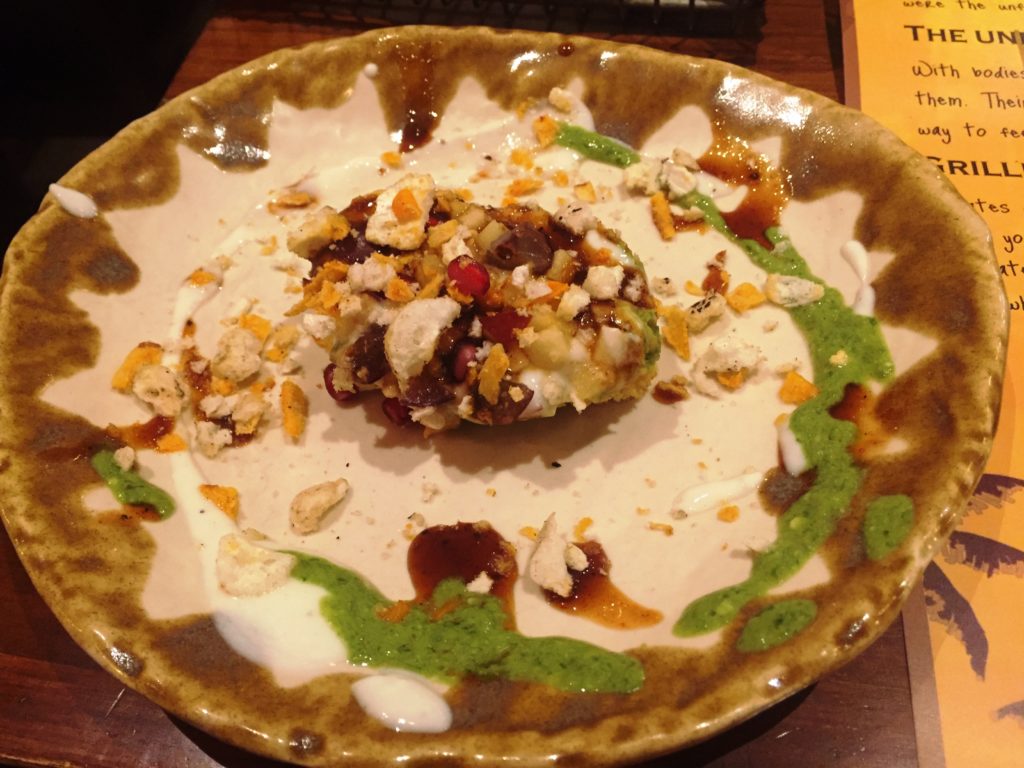 If you're in the mood for wholesome hearty food, you've got a voracious appetite or an entire family to feed, then Pirates of the Grill is ideal for you.
For more updates on my food and travel adventures, follow me on Facebook, Twitter, Instagram and Snapchat : thetinytaster