Tourist often visit Thailand and flock to the beach or enjoy the fast pace of Bangkok. For a more local experience I'd highly recommend travelling East, just 245 kms away from Bangkok to the sleepy town of Chanthaburi. While it might not currently be on the tourist trail like the Koh islands or even Chiang Mai up north, it's got its own appeal that seasoned travelers now find charming and most importantly untouched by throngs of tourists.
You can visit the temple where a 100 year old pagoda is situated, shop of semi precious stones ( sapphires and emeralds anyone ?) and maybe even visit a fruit farm for the area is famous for cultivating the King of fruits – Durian among other popular Thai fruit. If you ask me the most charming place to visit is the Old town Waterfront or what is popularly called Chanthaboon Waterfront Community, that was once home to a flurry of Vietnamese immigrants.
This historic quarter by the banks of the river is home to Chinese, Vietnamese and even French influence. The Vietnamese came in three waves, the French occupied Chanthaburi from 1893 – 1905 and have left their distinct influence but again despite the immigrants this is very much a Thai city. A stroll through this settlement is ideal for any culture vultures and is a more quieter part of the city where people are unaffected by tourists peeking into their homes. You can find quaint cafes, some more trendy shops as well as bed and breakfasts but at the same time Thai temples and some very instagramable buildings. At the end of the settlement is a small bridge to take you to the other side of the river to the stunning Cathedral of Immaculate Conception. This is very un Thai like since you don't find many churches in the country let alone a Cathedral but it is a stunning reminder of the French influence left at this waterfront community.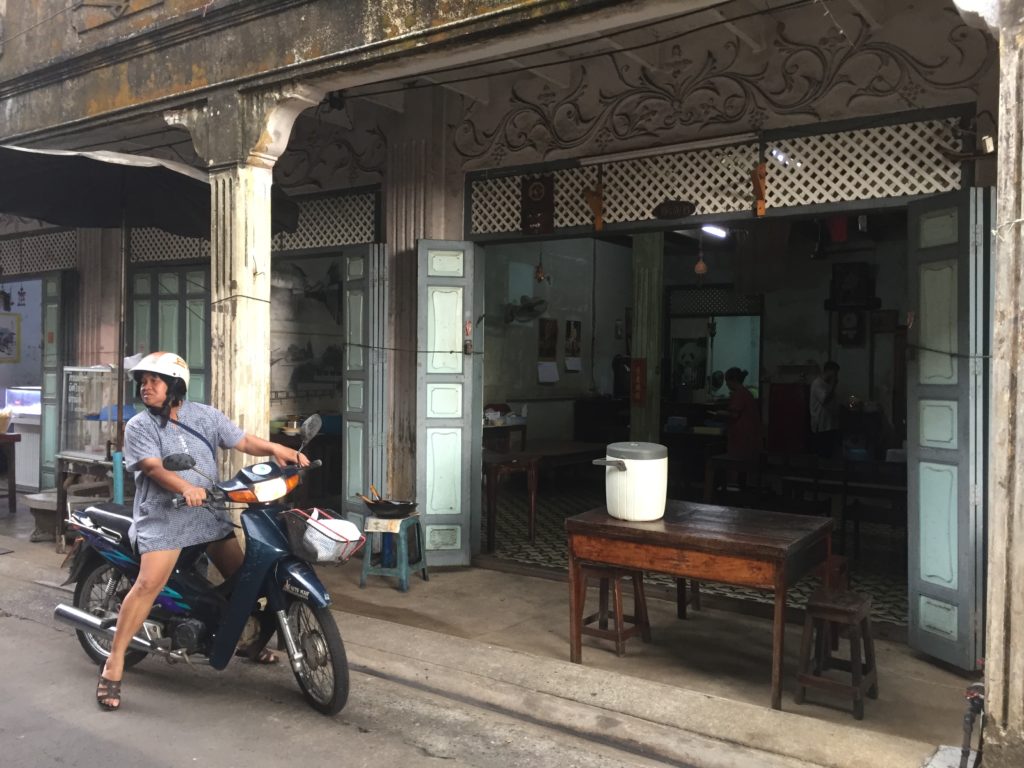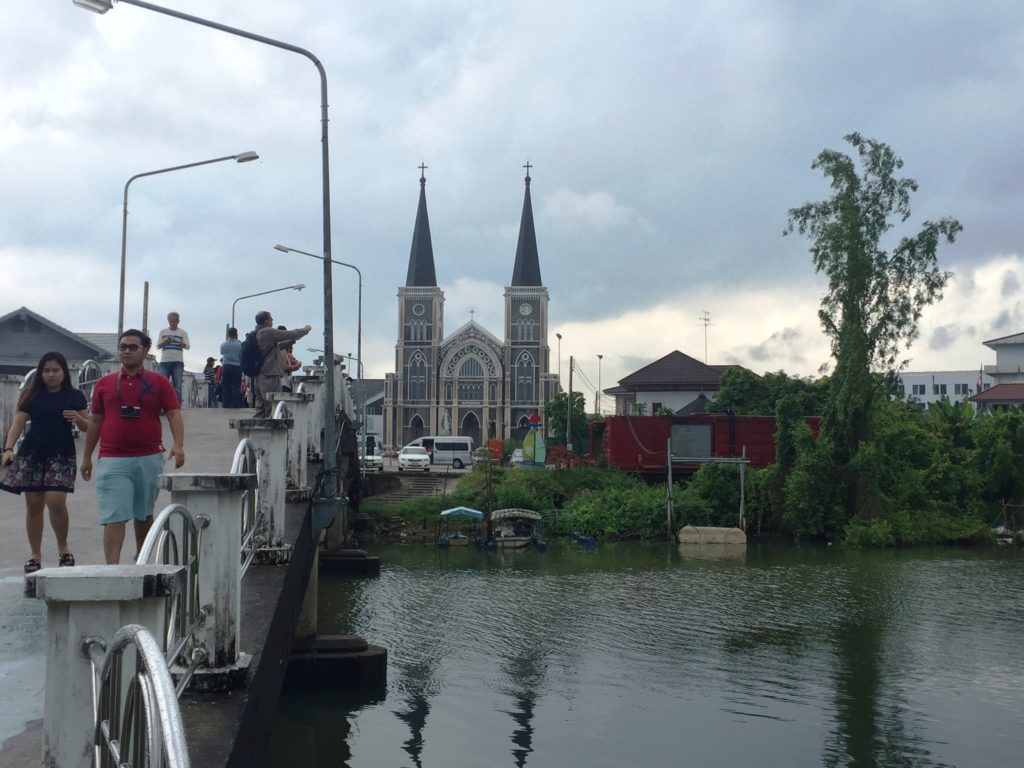 You can spend a couple of hours in the morning here strolling through, perhaps grab a quick meal at one of the many noodle shops or cafes, visit the temples and Cathedral or if you're anything like me, chat with some of the locals and soak in everything this sleepy settlement has to offer.
You can follow everything I did  and my entire journey through Thailand on the Travelibro App!  Click Here To Download
For more updates on my food and travel adventures, follow me on Facebook, Twitter, Instagram and Snapchat : thetinytaster