Travelling is a great way to kick back and unwind and it's easy enough that can be done last minute as well ( depending on the kid of traveler you are ) Of course if you're travelling with children, no matter how small or old they are, a certain amount of pre planning is a must.
I've been to Thailand on a number of occasions but this post is special because after a fair amount of questions that I often get, I decided to put together a small sample itinerary of a travel plan to Thailand when you are travelling with children. This includes a day wise break up of tours and attractions that I think children will enjoy but of course a little something for the adults as well.
I hope you find this informative and helpful for when you plan your next adventure with your family.
5 Days In Pattaya & Bangkok
Day 1
Arriving into Bangkok
Most flights from India land into Bangkok in the day, if you fly in from Mumbai then you get an added advantage of reaching early morning. Either way it saves you the hassle and from the airport you can arrange for transportation or use some of the coaches to drive straight to Pattaya. It's approximately 2. 5 hours by road and is an easy comfortable drive.
I've only stayed at one hotel in Pattaya and that is The Zign Hotel which I can vouch for. It has spacious rooms, a swimming pool to die for and a hearty breakfast buffet.
Since it's day one and you might not necessarily have the energy to go straight to the beach I'd recommend catching one of Pattaya's most elaborate yet stunning shows called KAAN.
Kaan Night Show – This is a fantastically elaborate production that has you enthralled and entertained at the same time. It's got some stunning surprises and it a great way to entertain your kids and let your imagination run wild. With great performances and some terrific acts not to mention larger than life sets, the KAAN show is a production you don't want to miss specially if you're travelling with kids.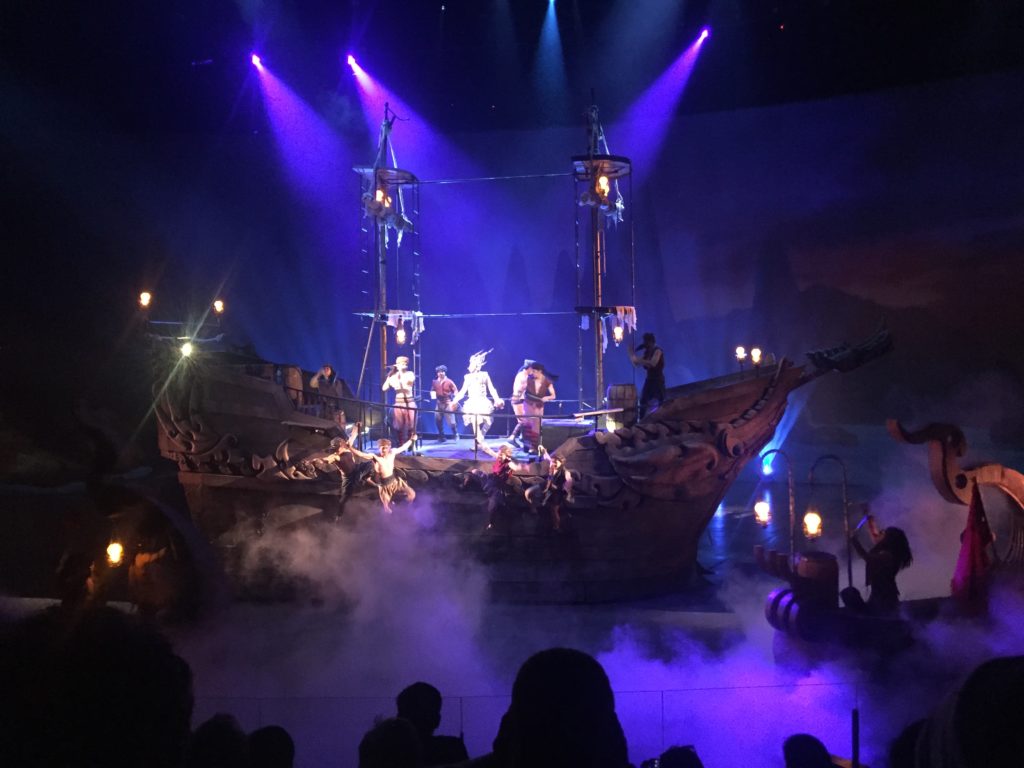 Shopping and night life walks – Let's be honest, Thailand is a treasure trove for affordable shopping and entertainment at night. Almost anywhere in the country is ideal for night markets and shopping but no place comes remotely close to how Pattaya embraces the night. Not only are street studded with shops, bars and cafes all bursting with energy, even some of the malls remain open for tourists to shop and enjoy themselves. In the day it's a very different scene but its only in the evenings when it starts to liven up. A little retail therapy before you call it a night is always a good idea.
Day 2
Visit Ramayana Water park –
Visiting a water park specially with children is always a good idea! The Ramayana Water Park is about 20 minutes on the outskirts of Pattaya and is meant to be one of the largest water parks in Asia. It's got a separate section for children but boasts of a tidal wave pool and long winding water slides. Plenty of food and drink and just a great way to splish splash your way into a fun day. If you want a break from the slides then you can take a swim in their pool, lounge on their many deck chairs, play sports like badminton or enjoy a meal at their cafes.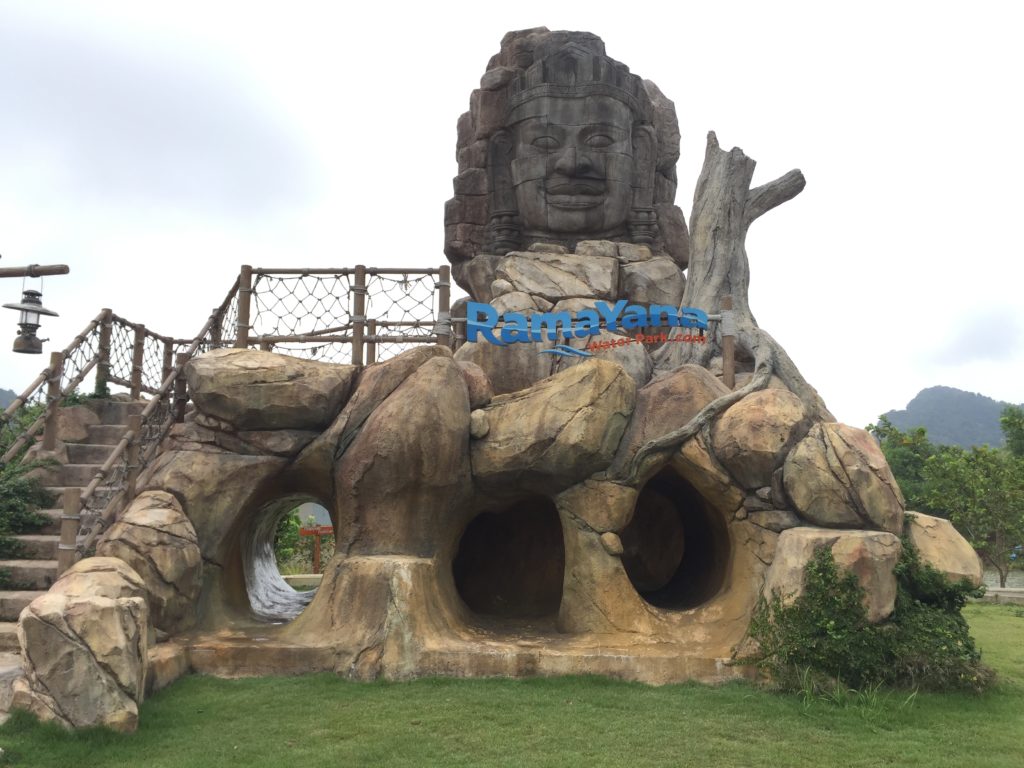 Floating Market Pattaya
You could spend the entire day at the water park but in case you're done early and want to experience it different part of the local life in Pattaya you can visit the floating market. It's more of a replica of what the original floating market is and what I mean by that is this is purely for tourists. Vendors sit in their boats and sell their wares, from fruit to souvenirs you can get nearly anything. Not everyone is in the boats there are tons of shops on the banks and it's a good place to indulge in some shopping and eating.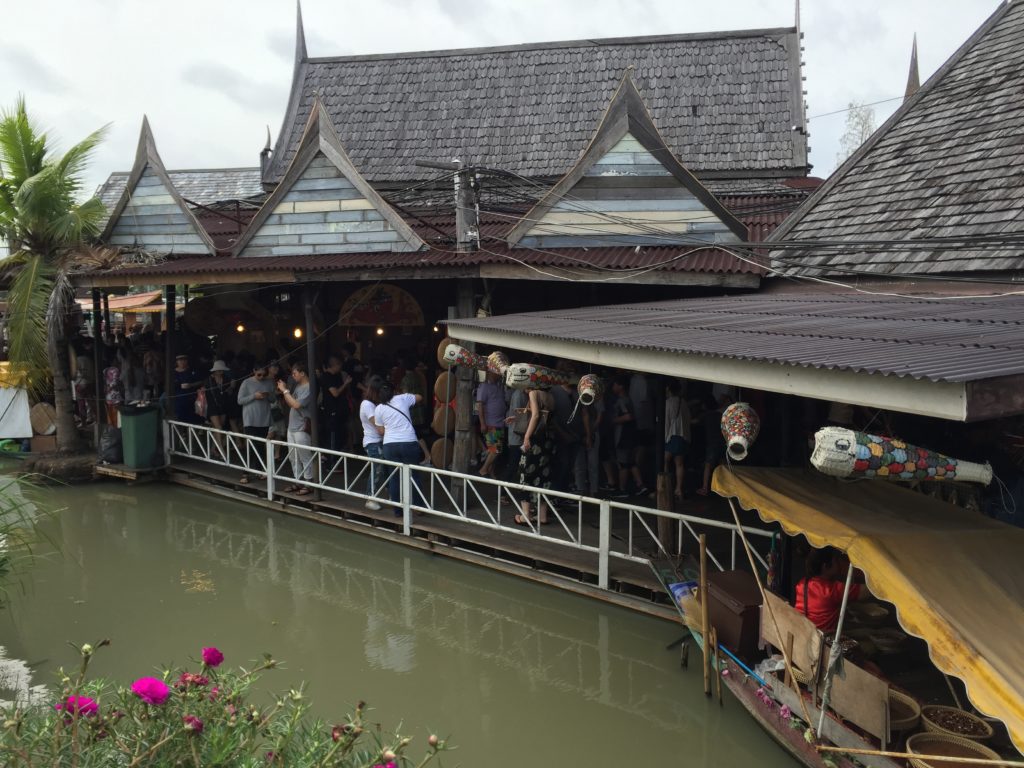 Day 3
Next Day visit Art in Paradise
One of the coolest places in Pattaya is the Art In Paradise which is a 3D museum full of the funkiest art work designed specifically in 3D to make you seem like you are exactly in the image. It's fun to take photographs with the Egyptian Pyramids or with animals in the wild as if you were actually there. This visual treat is a delight for folks of all ages and you could just as easily end up spending a couple of hours here.
Visit Under Water World
A trip to the ocean bed isn't for everywhere and if you're not an active scuba diver, this is as close as you'll get to life underwater. It's a great aquarium full of treasures from the sea making it both entertaining and informative at the same time. Don't forget to say hello to the penguins when you visit !
Day 4
After an action packed three days in Pattaya, I would recommend you drive back to Bangkok post breakfast. It's a leisurely 2 – 2.5 hour drive back and it works out well because you arrive just in time to either check into your hotel or atleast dump your bags and enjoy the rest of the day.
Visit Madame Tussauds
If you're a fan of various celebrities then you'll enjoy this. Madame Tussaud's is a famous collection of wax statues that are exact replicas of famous people. From Gandhi, Obama to David Beckham you can spend your time posing with these celebs are take the best pictures. It's very rare to not find some Bollywood representation when you travel and Madame Tussaud's has a super statue of Bhaubhali which we're told is the first of many. The next couple of months should see a boom of Bollywood themed statues at the museum. It's located at Siam Discovery Mall and will keep you entertained.
Hit up a local food court
Bangkok is known to serve some of the very best street food and the best way to sample some is to head to a local food court. Ideally you should try sampling stuff off the street carts that are easily found all over the city but if you're with kids it can get tiresome so a food court is your next best option. All the walking and sight seeing builds up an appetite and a good plate of steaming pad thai noodles or mango and sticky rice is the perfect way to satisfy those hunger pangs.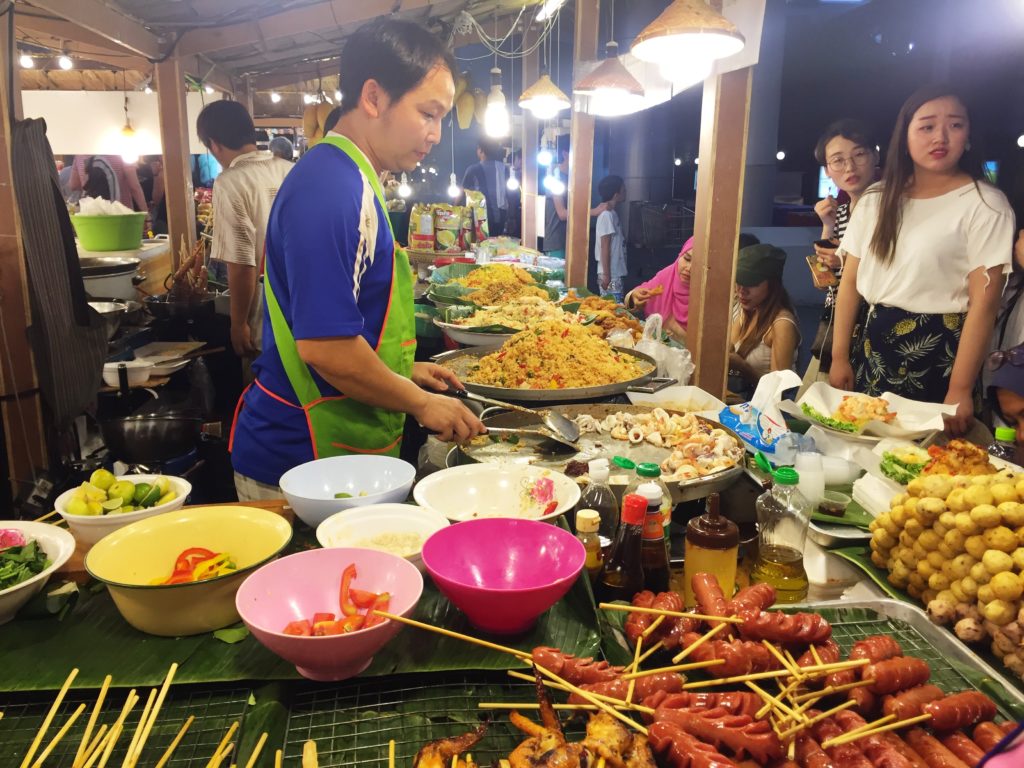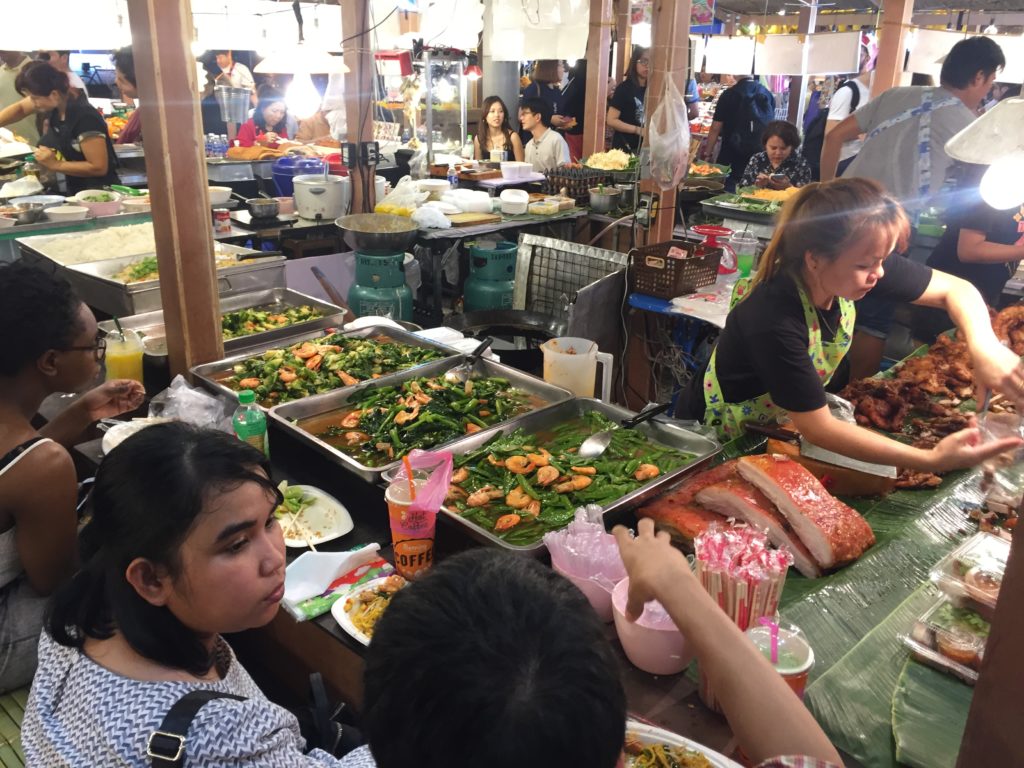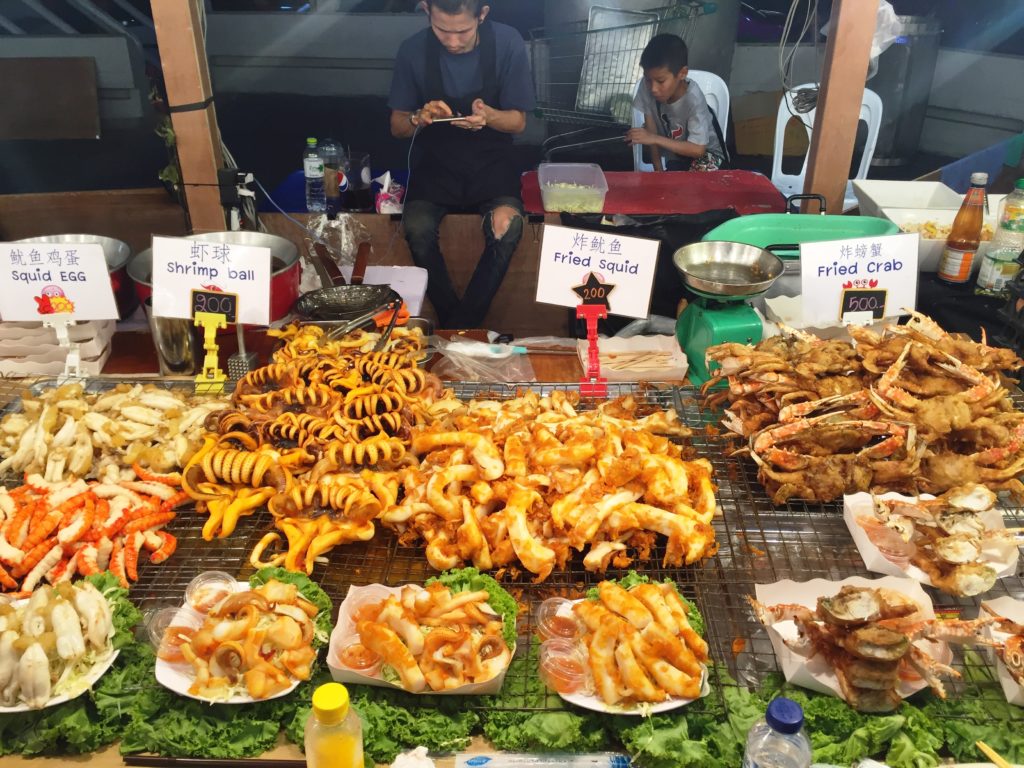 Day 5
Visit Dinosaur Planet
If you can't get enough of theme parks and have even the slightest interest in pre historic creatures then the Dinosaur Planet is a fabulous attraction to visit. There are rides, people dressed up as dinosaurs and lots of other attractions to keep you busy.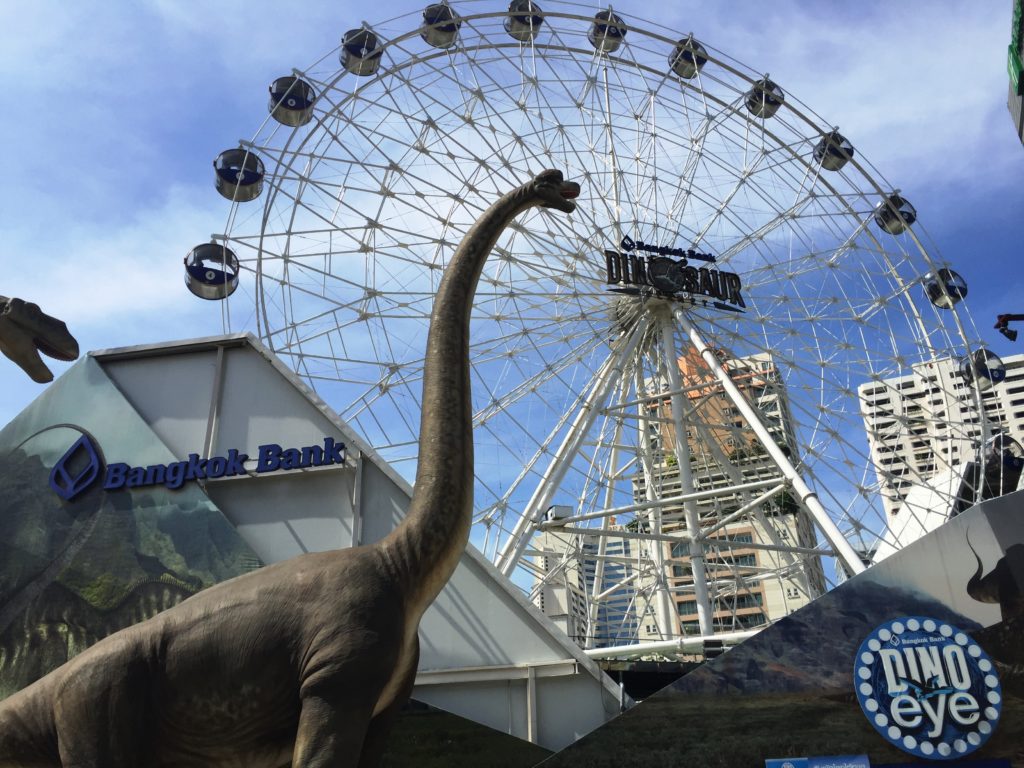 Shopping at the malls
It's the last day in Bangkok and it's only fitting that you indulge in some retail therapy. Hit up any of the many malls in the city for some affordable shopping and great discounts before you head back home.
This is just a rough guide of 5 days which to me seems like a decent enough time for a short vacation. You could of course extend or cut short as you see fit. Both Bangkok and Pattaya have a lot more to offer but this is specifically for when you're with children and looking for specific tourist attractions that they might enjoy.
I've got a lot more stories from Thailand on the blog in case you're interested and to track my entire Thailand trip you can check it out on the Travelibro app 

For more updates on my food and travel adventures, follow me on Facebook, Twitter, Instagram and Snapchat : thetinytaster