It isn't every day that you get to cruise through the streets of Mumbai at night in some of the finest the auto mobile industry has to offer merrily popping by one trendy food joint after another. So when the good folks at Volkswagen ( no pun in tended ) asked if I'd like to experience 2 of their top of the line models – The Tiguan and The Passat while on a midnight food trail, I just couldn't say no. I make no claim to know anything about cars so all my thoughts and impressions are probably going to come across as a complete lay man but having spent an entire night driving about town sinking into extremely comfortable seats ( the ones that have auto memory setting ) and merrily enjoying both a sun and moon roof ( yes there is such a thing as a moon roof much to my surprise ) I can say I had a fabulous drive.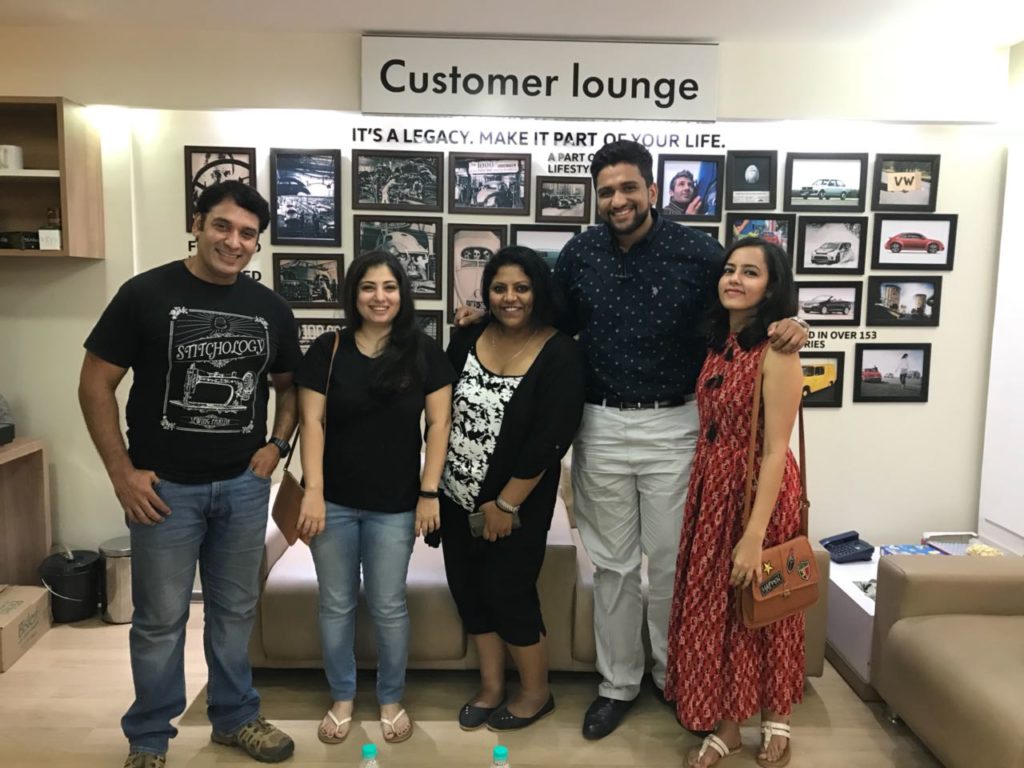 I was given a small introduction or tour of the car – LED ambient light that changes colour, a boot that opens with a flick of your leg beneath it ( motion sensor ) and I'm sure many more features that a driver is interested in but can be better explained on their website 🙂  Click Here for details.
The truth is I had a great time, and a bunch of like minded people ate their way through South Mumbai and wished they could drive home with the cars. So while I've made it abundantly clear I am no authority on the car front. I can most definitely give you my thoughts on the food trail 🙂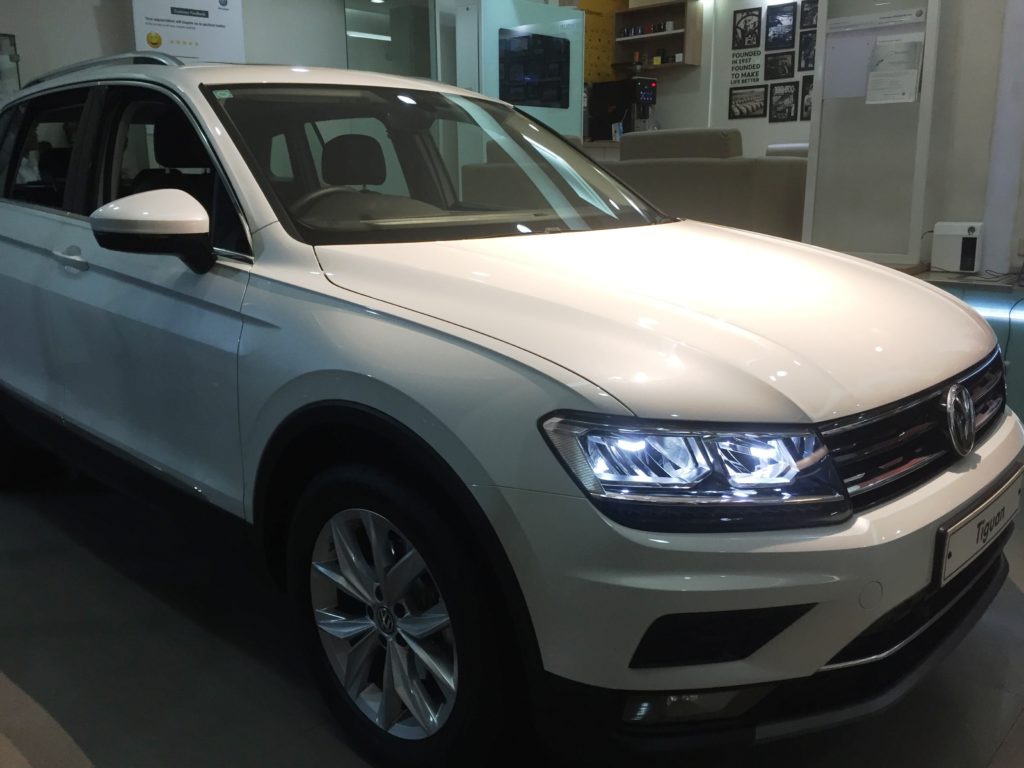 Stop 1 – Haji Ali Juice Centre
I haven't been to the juice centre ( it's how they spell it ) since I was a child. I pass it every other day and watch hoards of people line up to enjoy a cool beverage on many balmy nights. Despite being a juice centre it's their fresh fruit and cream that has a lot of loyal customers coming back for more. Currently it's mango season so freshly cut chunks of mango in a mango infused cream base was sinfully addictive. I stopped at 2 bites because I might have inhaled the entire bowl  and then ended my food trail before it even began !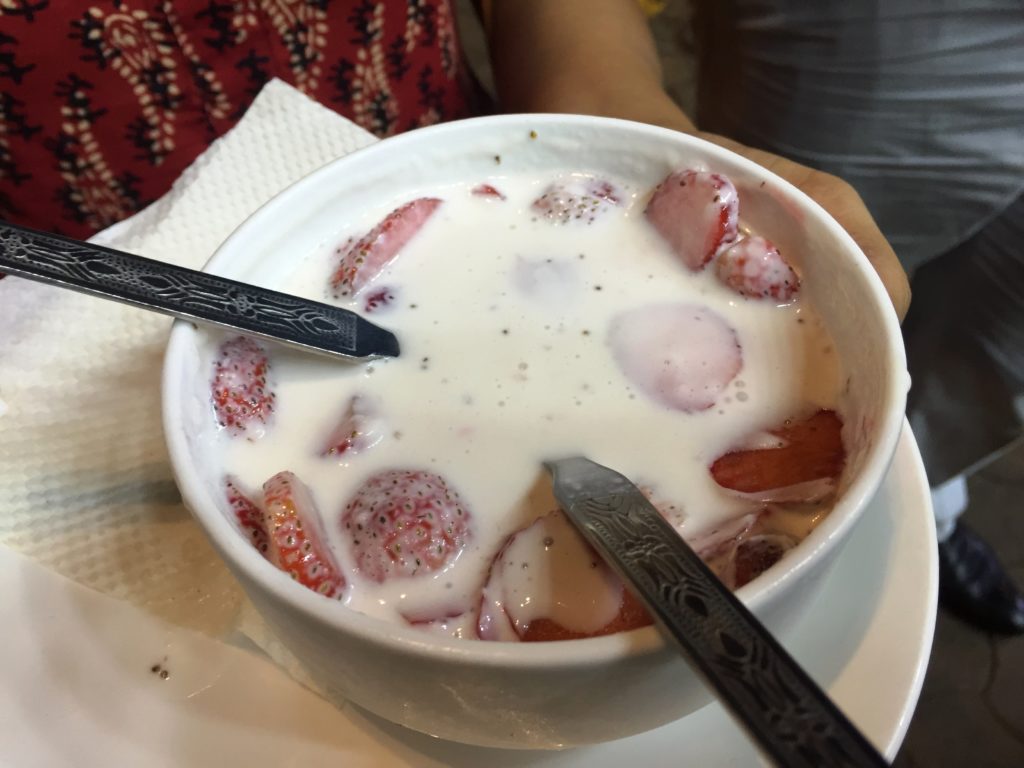 Stop 2 – Bachelor's Ice Cream Parlour
In it's hayday this non discript roadside Ice Cream parlour was all the rage. Mumbaikers couldn't get enough of the great Bachelor's ice cream and would cause a traffic jam with their cars haphazardly parked on the side of the road eager to indulge. I find today they still live off their glory days. The mango ice cream seemed enjoyable but nothing to write home about and I have definitely eaten better ( try the pure alfonso by Koldplay and thank me later ). The Banana ice cream seemed like it had more flavouring and less banana. The sandwich looked like any regular roadside sandwich but it was the pizza (can't remember what it was called ) that was truely horrendous. The sauce looked like tomato puree and it had possibly every ' popular ' vegetable on it. Too much, no flavour and a round of disappointed faces after trying it. I skipped all the savory dishes as I for one eat with my eyes and it just did not work for me. The chocolate milkshake got a unanimous round of approval so I'd recommend that if you're here.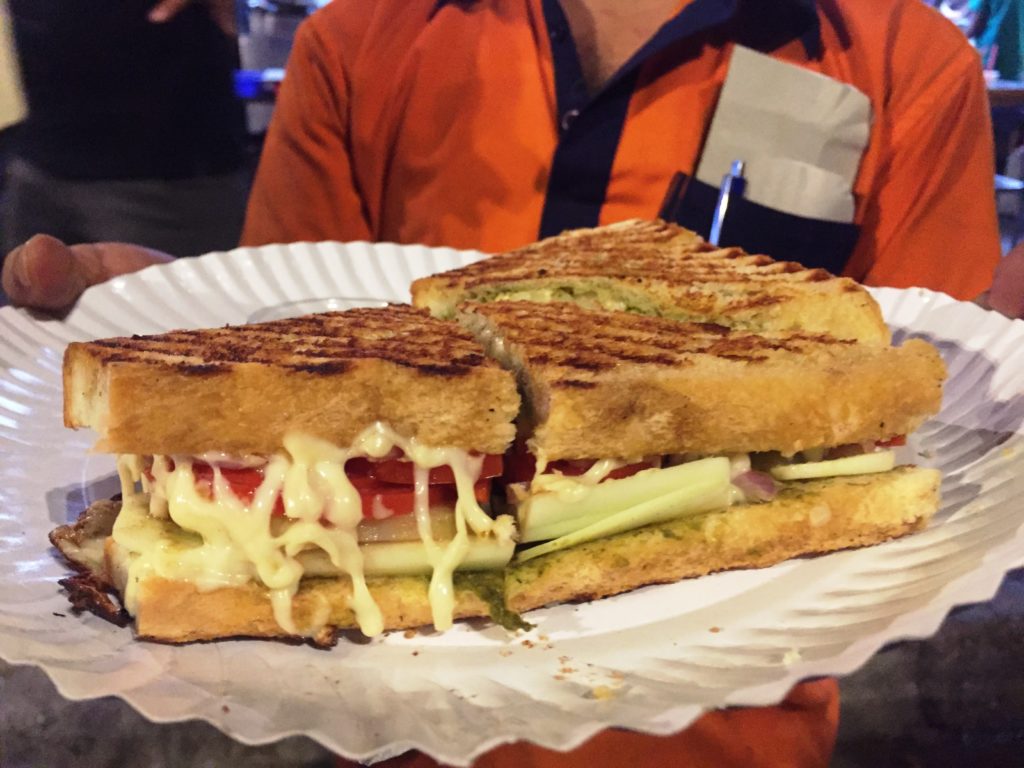 Stop 3 – Persian Darbar
I find that this Byculla restaurant is so under rated compared to it's counterparts. Yes it's a bit garishly decorated but to be honest noone cares about the decor and ambiance you come here ravenous and yearning for their food. My personal recommendation to anyone is always their Raan Biryani but of course on a food trail like this Biryani is asking for trouble. Ended up with the softest moistest Mutton Seekh Kebab and Lucknowi Chicken Seekh Kebabs. I swear they are far superior to other seekhs which I find are often dry and just not as moist. The butter chicken which two people seemed unimpressed with but another and myself enjoyed without any complaint. I'm no connoisseur of the dish and often avoid it because it's a caloric nightmare but I enjoyed this one. There was also Kheema that I didn't eat so can't really comment but I would image it was enjoyable.
Stop 4 – Ayub's Rolls
There are plenty of little joints that are well known for their kebab tikka rolls but if you ask me personally I think Ayub's is right up there on the top of the list. There's a small seating area but most people like to eat in their cars. Considering the Tiguan is ridiculously comfortable I didn't mind. Ended up with a Mutton Seekh Kebab Roll ( my fav ) but the vegetarians got a Paneer Baida Roti and something they call Aloo Chaat which is completely avoidable.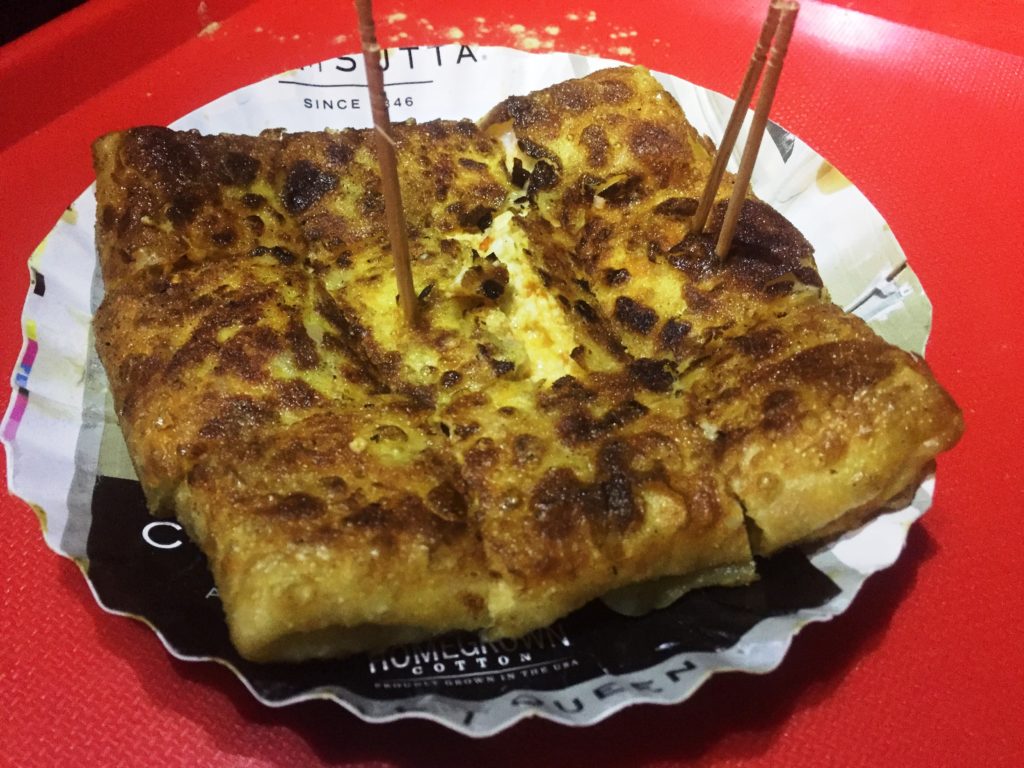 We had two more stops in mind but the truth is we took so much time at each of these that towards the end the other two places were shut. I'm not complaining since a lot of food was already consumed at this point and I was a happy camper.
I managed to track the entire trail on my Travelibro app ( I do it for any and everything I find exciting not just when I'm travelling ) To have a look  
click here
but I also posted some on my insta stories and since it's live span is just 24 hours I put it together in a small video. Hope you like it 🙂
https://www.facebook.com/thetinytaster/videos/1839192992811215/
Disclaimer : This post was done in collaberation with the Volkswagen team. It was their idea and I'm so thrilled they asked me 🙂  Here's hoping we do a lot more !