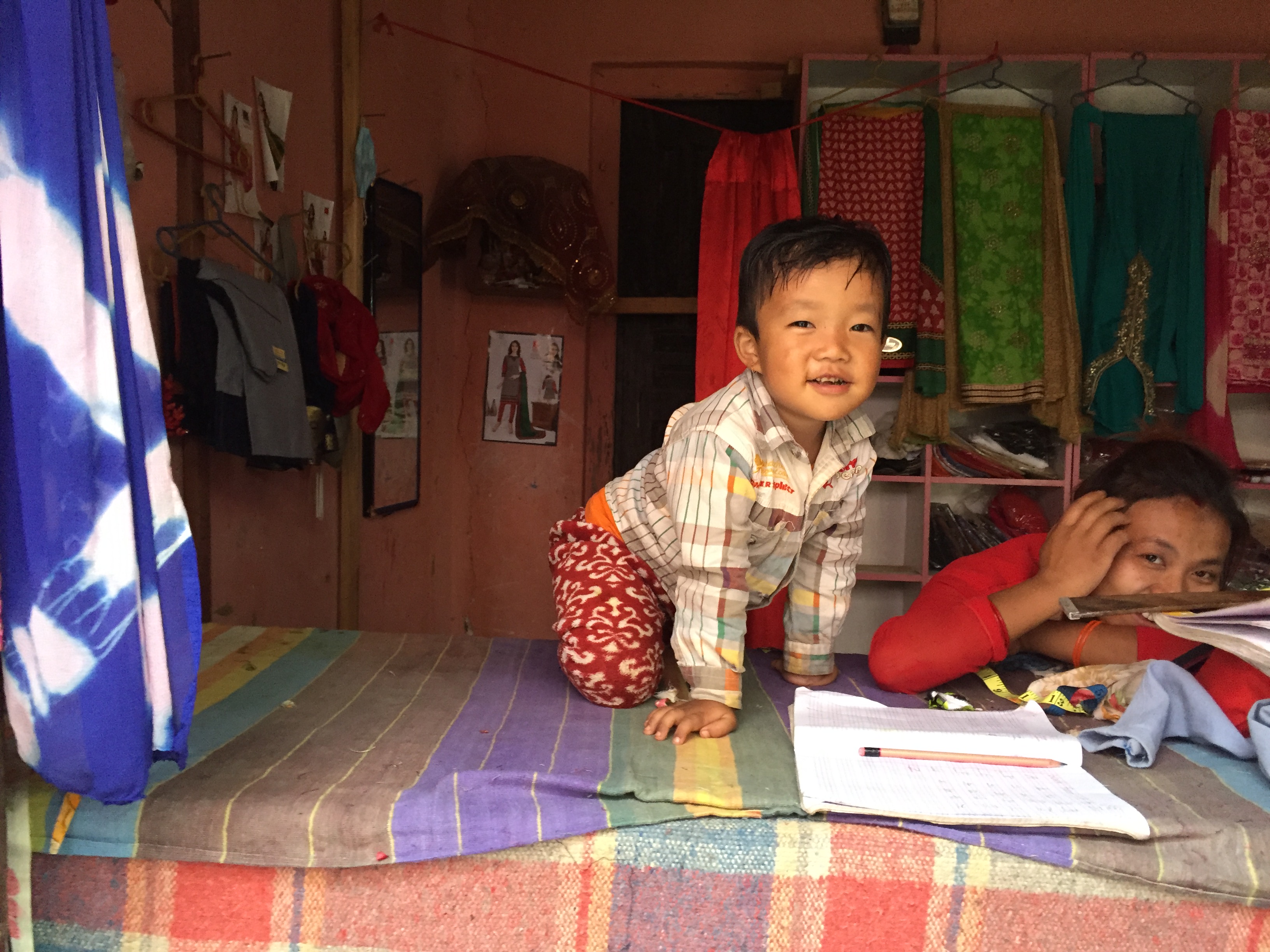 When I think of travelling, I have this terrible habit of avoiding the countries closest to me. Any rational human being would pick something that's close by but I always think that it's so close, it's not going anywhere I can always visit later. This is the only reason why it has taken me so long to visit Nepal which is literally a 2 hour flight away from me.
It's also the stupidest excuse, a thought that occered to me  after 10 days in the country. I realised 3 days into my trip what a grave mistake it was to not have Nepal on my travel wish list. I think a part of me always thought it's the country to visit if you're trekking or mountain climbing ( both of which have zero appeal for me ) but the reality is there is so much more to Nepal that Everest or any other base camp. So this blogpost is dedicated to people like me who never thought of Nepal as a travel destination and why it makes for an excellent one.
1. Cheap – I think the most alluring part of zeroing in on a destination is if it is affordable and fits in a budget. While I'd love to be able to splurge on exotic locations and I do save up for those once in a while, it's always more attractive to find a country where I won't have to sell my kidneys to travel through it. Nepal is blissfully inexpensive and has multiple options for every price range. There are bigger more established hotels, mid range cost effective ones as well as home stays and hostels. The common thread among all is that they are clean, easy to access, relatively well located and have people who are more than happy to help you.
If you're worried about local food and eating out then fret not because once again it's easy to find meals within your price range whatever it may be. On average a plate of 10 momos ( which is incredibly filling and works as a meal ) in a regular restaurant or cafe is approximately  Rs 260. In a hotel about Rs 450 and in a small more obscure cafe or something that's a road side cart about Rs 140. Either way the most expensive is about 5 USD and this is an average price range.
Shopping for trekking gear which Nepal seems to be famous for also has various price ranges but if you pick the most authentic top of the line stuff you will pay the same as Europe or USA. There are cheaper options and even souvenirs or regular shopping is very doable here.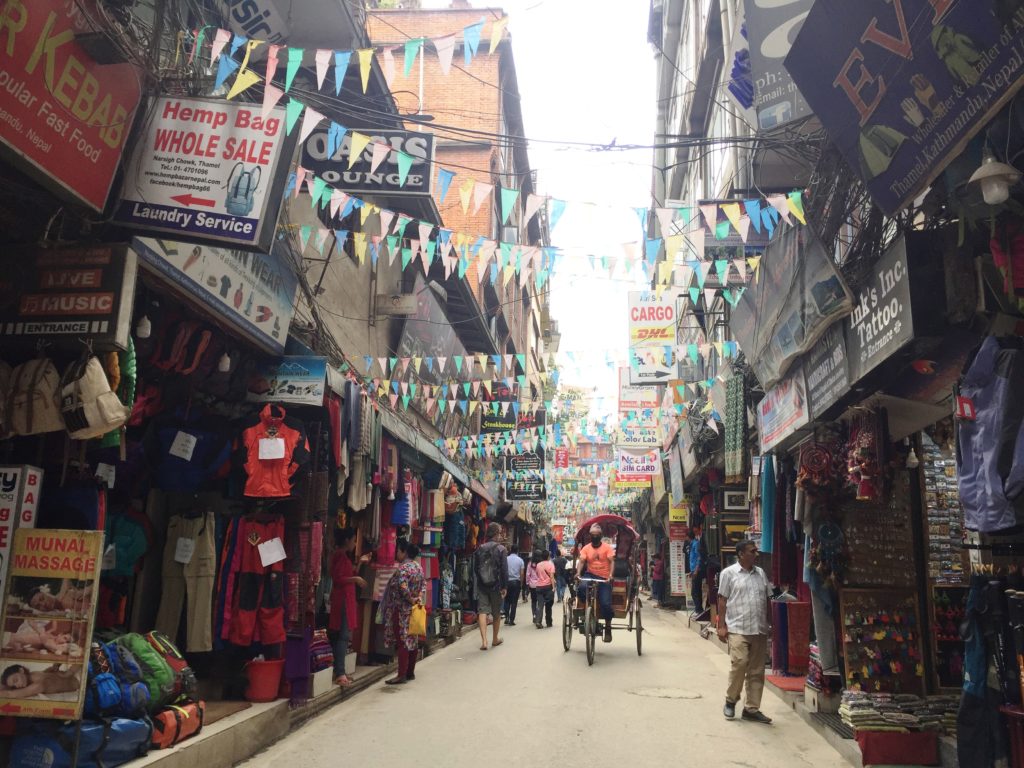 2. Great Food – For me it's crucial that the country I visit has tasty cuisine and Nepal doesn't disappoint. I find their food very similar to Indian food, the Dal bhat, the mustard greens, hot rotis, even the rice and yogurt based desserts. Both the Newari and Thakkali ( two different Nepali communities ) Thalis remind me of comfort food back home but it's their traditional of momos and chowmein ( their version of Chinese Noodles ) that I'm completely in love with. I think I must have eaten momos at every meal! I enjoyed them so much that I went back home with 90 momos packed in my bag. If that isn't true love I don't know what is : ) What better reason to visit Nepal than to know you're going to be in a perpetual food coma 🙂
3.  Stunning Natural Beauty ( Pokhara, Palpa) – The gateway to Nepal is Kathmandu and while the city feels like any other concrete jungle, to experience the real treasures in Nepal you have to skip the city. I didn't have enough time to go all over but the two places that took my breath away were Pokhara and Tansen, a small town in the Palpa region. Tansen boasts of a small forest of tall pine trees and gorgeous panoramic views of the mountains surrounding it. Pokhara has its own Phewa lake that makes it such a scenic city. If you're lucky enough to find yourself at the Himalayan Front hotel in Pokhara that is perched up on the hill you are treated to a stunning sight of the city below and on a clear day, the majestic snow capped Annapurna mountain range in the distance. Nepal's natural beauty is highly under rated and has a sneaky way of just leaving you in awe.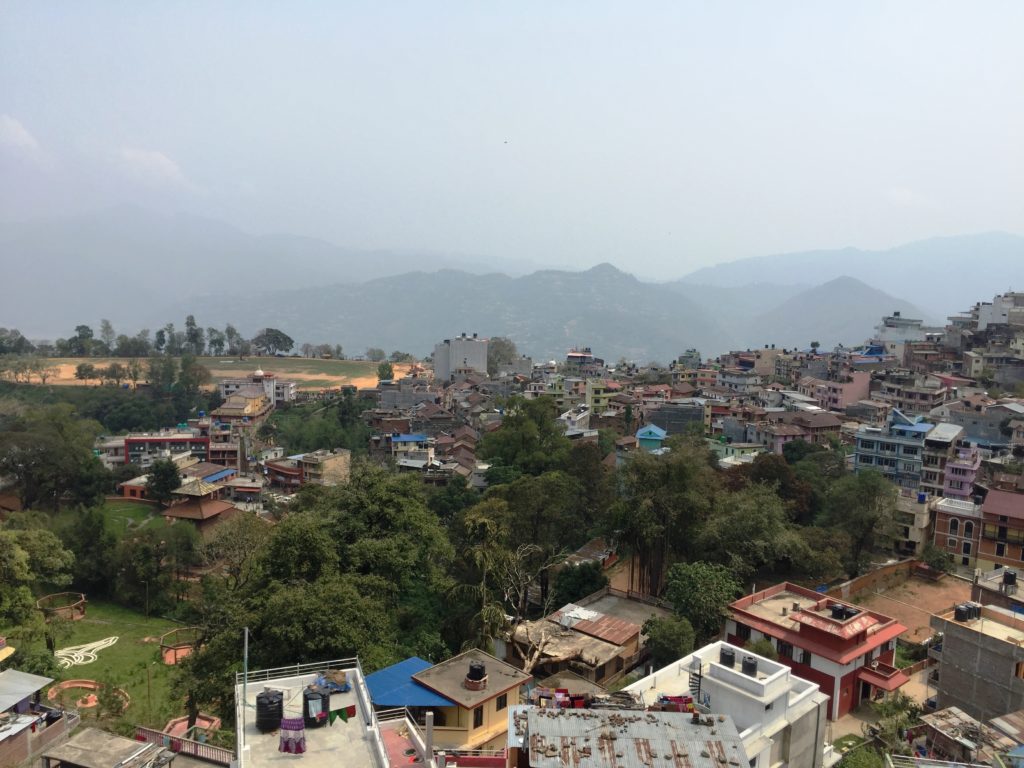 4. Safaris – If you're you're a nature enthusiast then of course the natural beauty is a big appeal but to be able to whizz around their dense but gorgeous jungles is another thrill. Nepal is home to some of the best jungles and they're ideal for safaris. Yes some have tigers but they're elusive and often rare to spot. It's a paradise for bird lovers and has many animals that are often found only in this part of the world. I only managed to visit Chitwan- home to the greater one horned Rhino which rightfully is Nepal's pride and joy, but didn't want to leave after two days because the jungle has so much to offer. Chitwan is the more popular choice but if you are interested in a longer safari trip you can club it with one or two other natural parks as well.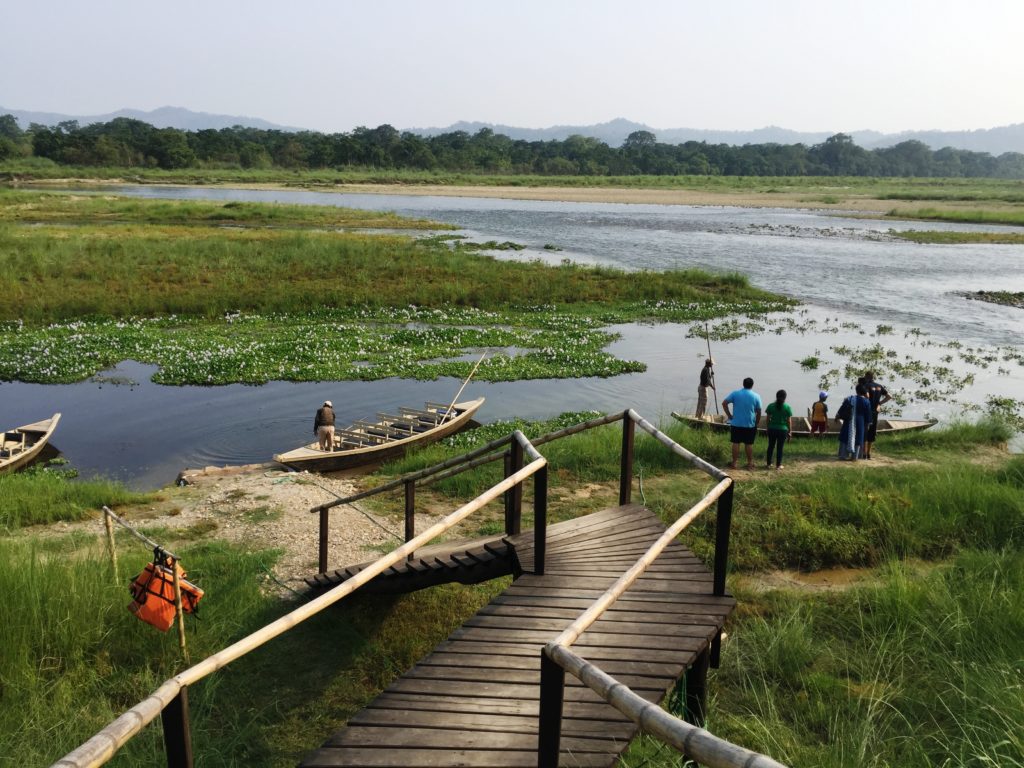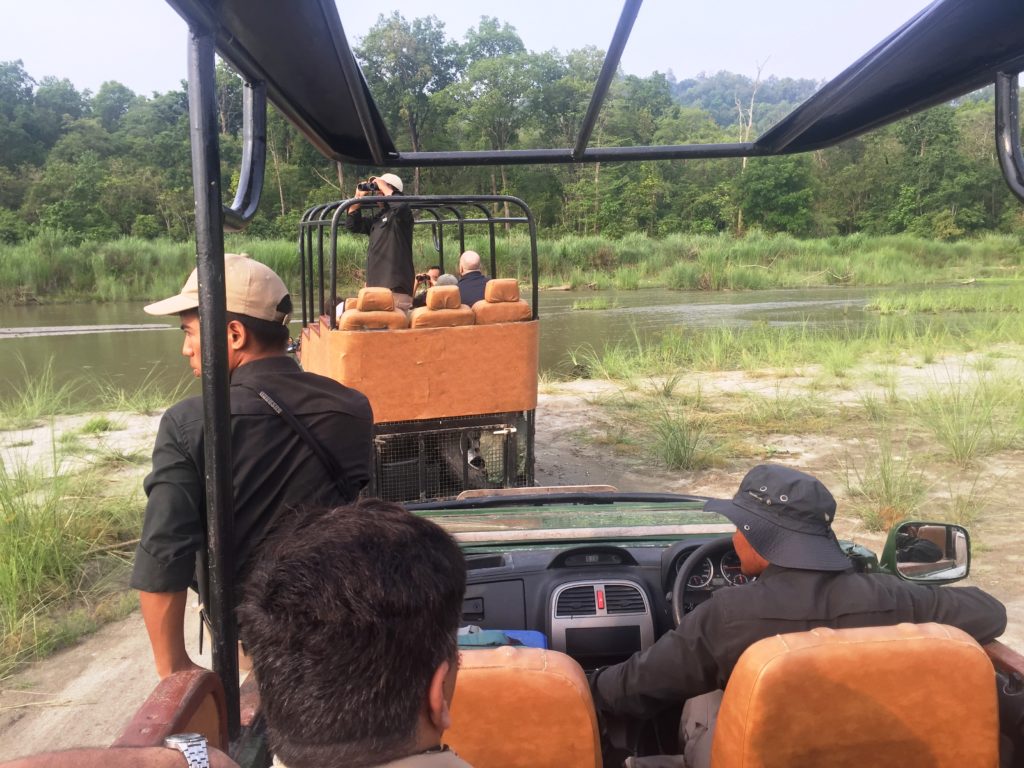 5. No Visa For Indians – This for me is the biggest appeal and a bonus reason because as my fellow Indians know, it's a nightmare full of paperwork and quite stressful sometimes while applying for visas. Nepal welcomes its neighbour with open arms and all you really need is a photo identity card ( in case you don't have a passport ) fill the form at immigration and sail right through. For other countries its about 25 USD which is visa on arrival and just as stress free making it a great reason to visit.
6. Interesting Local Communities – Nepal has beautiful people who are all proud of their country and heritage. There are different communities tucked away all over the country and each one more welcoming than the other. If you want to experience what I like to call the real Nepal then skip Kathmandu or any of the bigger tourist attractions and nestle yourself in one of the home stays in the mountains or valleys. Learn how they live and get inspired by their infectious state of happiness.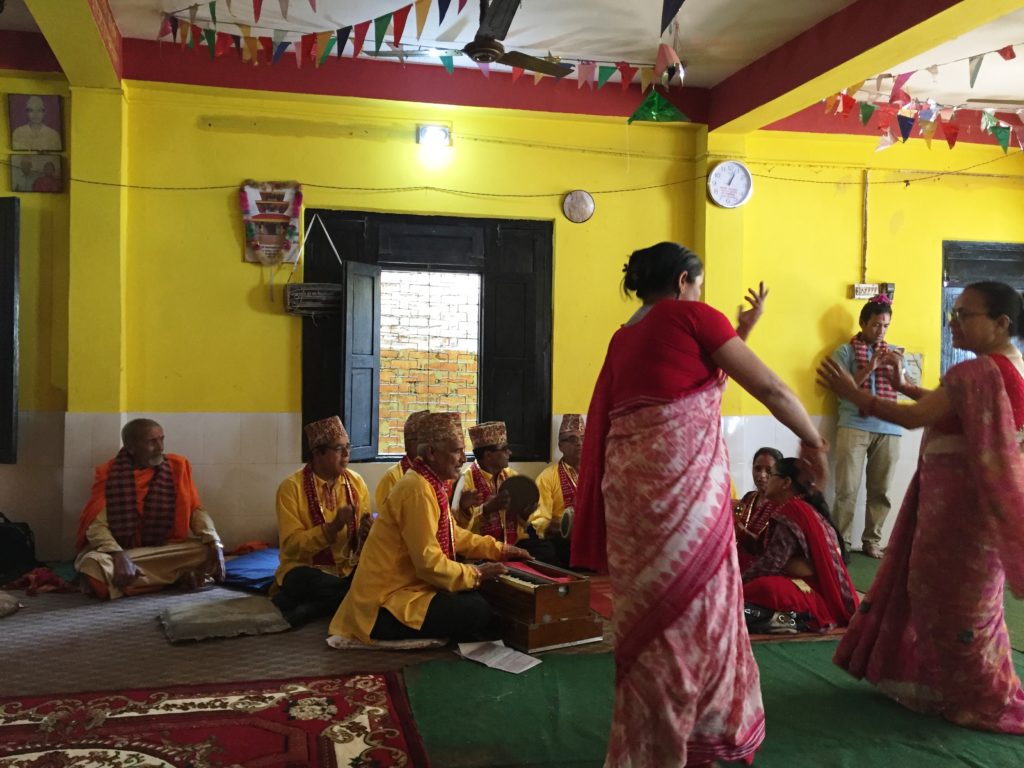 For more stories from Nepal you can check my Instagram highlights labelled NEPAL RIGHT HERE
I've also documented my entire journey on my Travelibro app that you can find RIGHT HERE
Disclaimer : My trip to Nepal was made possible thanks to an invitation from the Nepal Tourism Board and PATA Nepal Chapter. As always, thoughts, ideas, opinions and words are all mine 🙂
For more updates on my food and travel adventures, follow me on Facebook, Twitter, Instagram and Snapchat : thetinytaster