For someone who still squeals at the sight of a lizard and has yet to accept that a garden frog will not kill her, I am shocked at how deeply in love I am with wildlife. If I could, I think I would do a minimum of 5 visits a year to different jungles. I had hear great tales of how stunning Chitwan was in Nepal and tried on a number of occasions to plan a trip but to no avail. Last month thanks to a gracious invitation by the Nepal Tourism Board I finally  made it to Chitwan and at none other than the extravagant Taj Meghauli Serai.
I think the Taj Safaris does luxury unlike most and I have always had super experiences in the jungle with them. Their resorts are stunning and this property at Chitwan is possibly their finest. Here's my breakdown on what you can expect when you visit the Taj Meghauli Serai in Chitwan.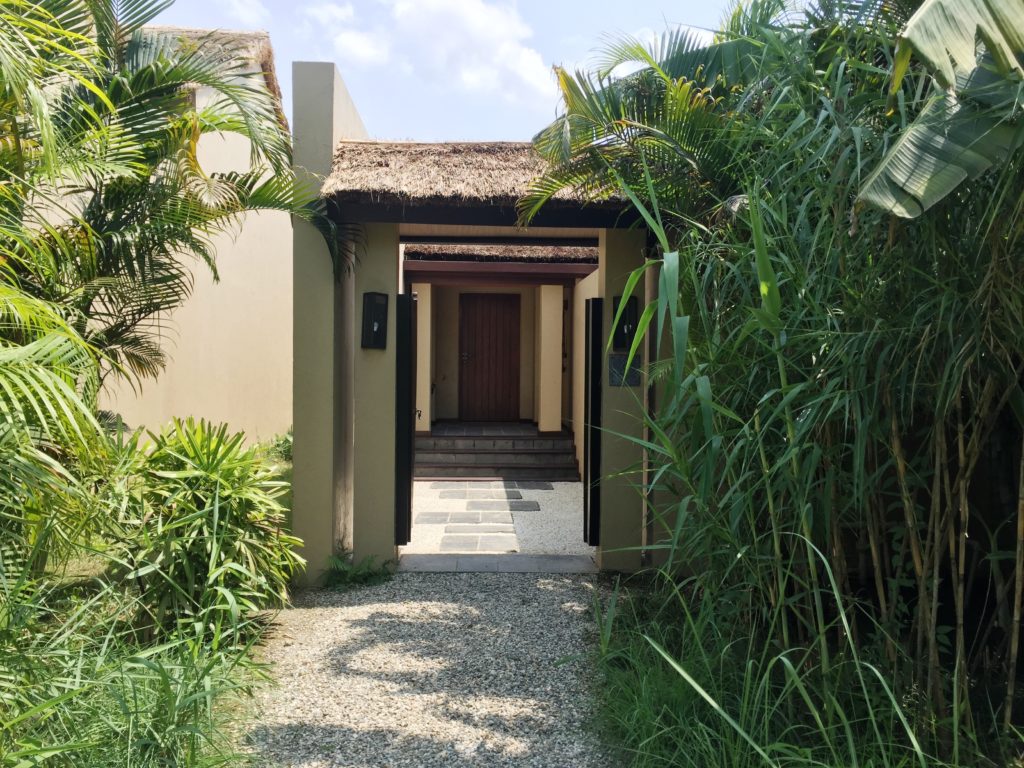 My Room – The property has two categories, a regular room and a villa. I had the pleasure of staying in a villa which is not just ridiculously beautiful but comes with its own private plunge pool and a stunning view of the jungle and river. If you're lucky ( as I was ) you can spot some elephants and rhinos as you relax in that private pool. The bedroom has thoughtful touches that explain more about local Nepali culture, from the little Chess like game played by sherpas or the tribal art stenciled on the walls. It is a gorgeous villa and quite honestly you can spend days here just enjoying the view from your bed.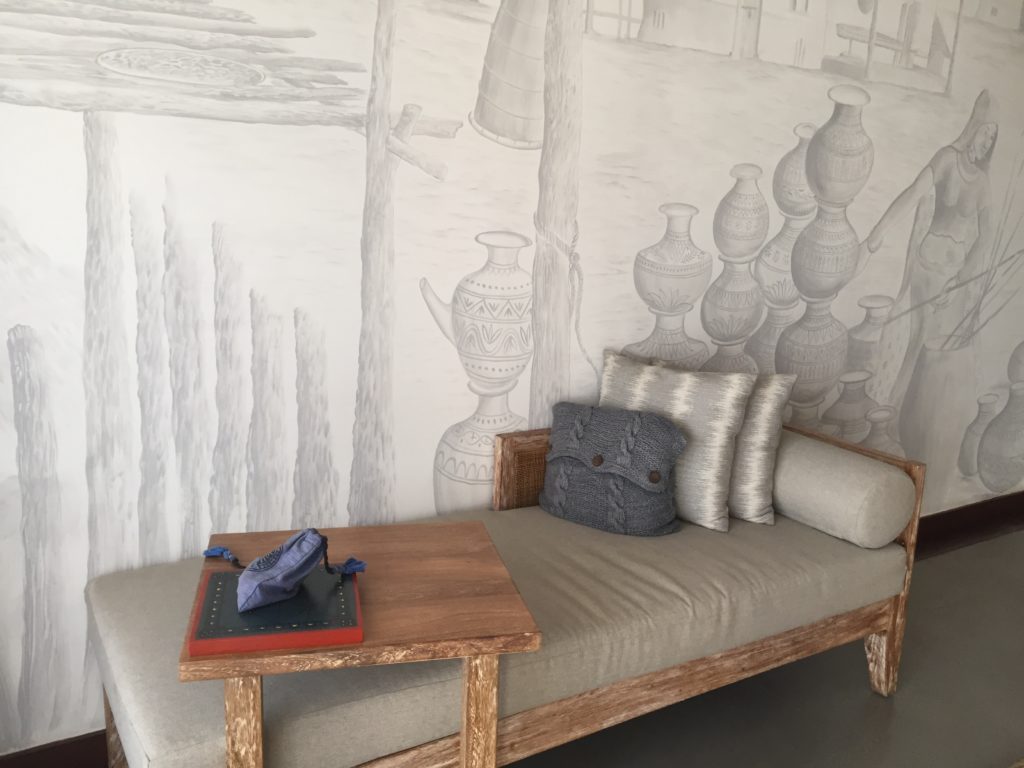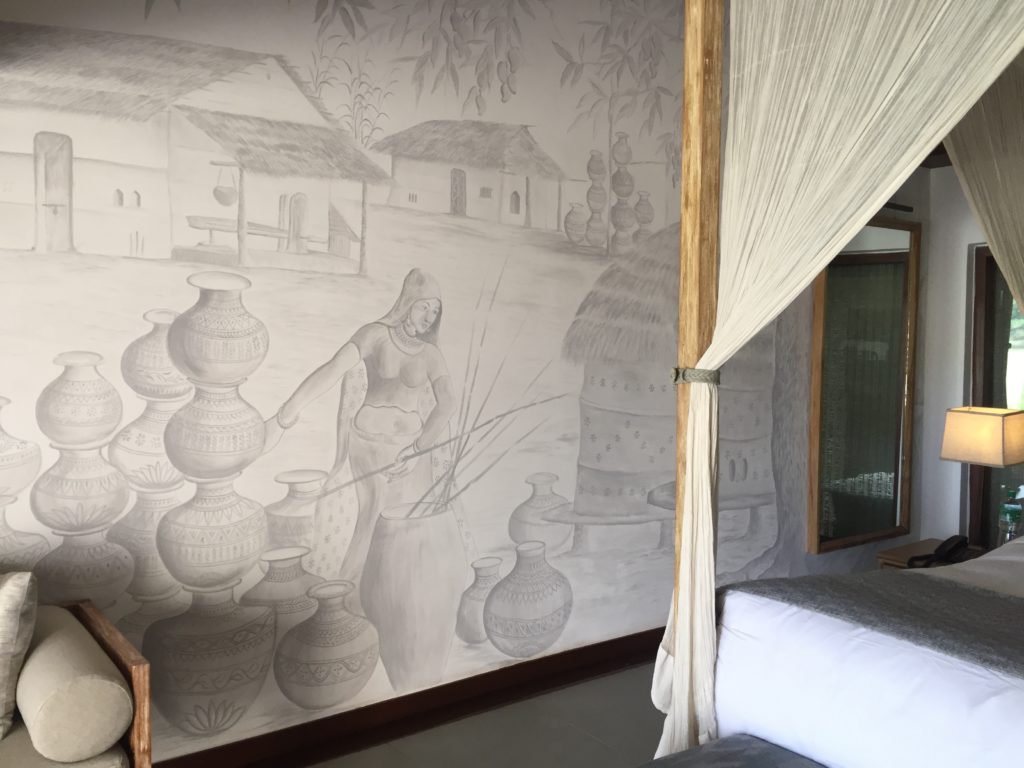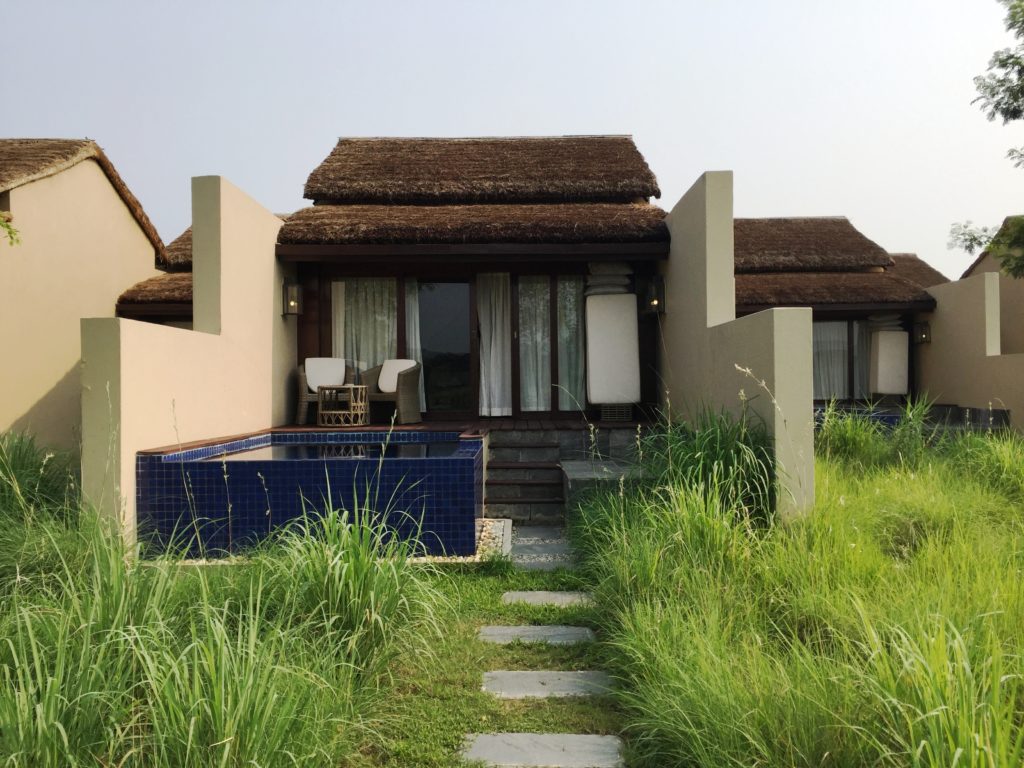 The Food – The price of the room is inclusive of the food and they usually have set meals but serve all types of food including local Nepalese fair, Indian, Chinese and European dishes.  They try to give you a local culinary experience but if you have any preference please let the team know and they're happy to help you out.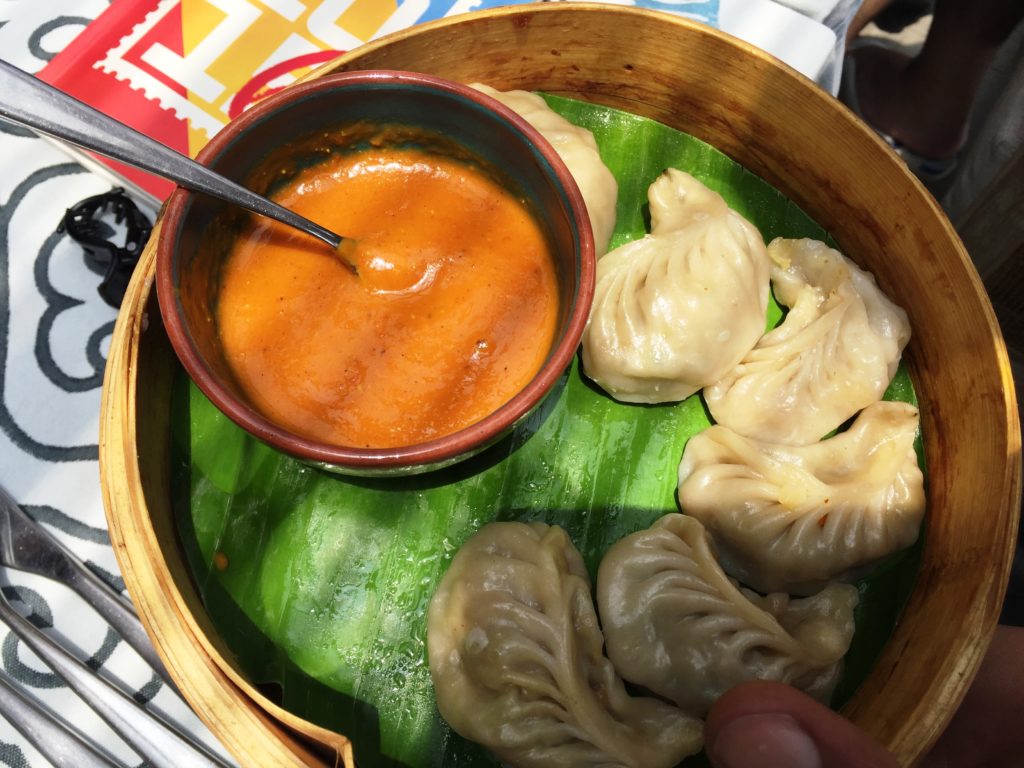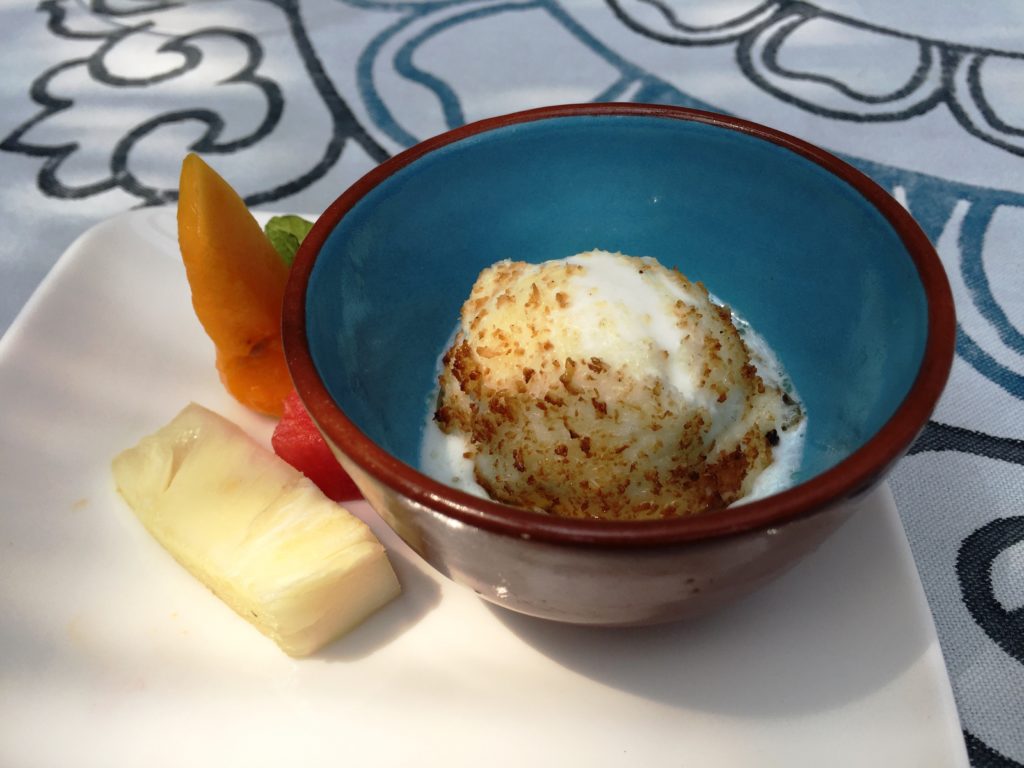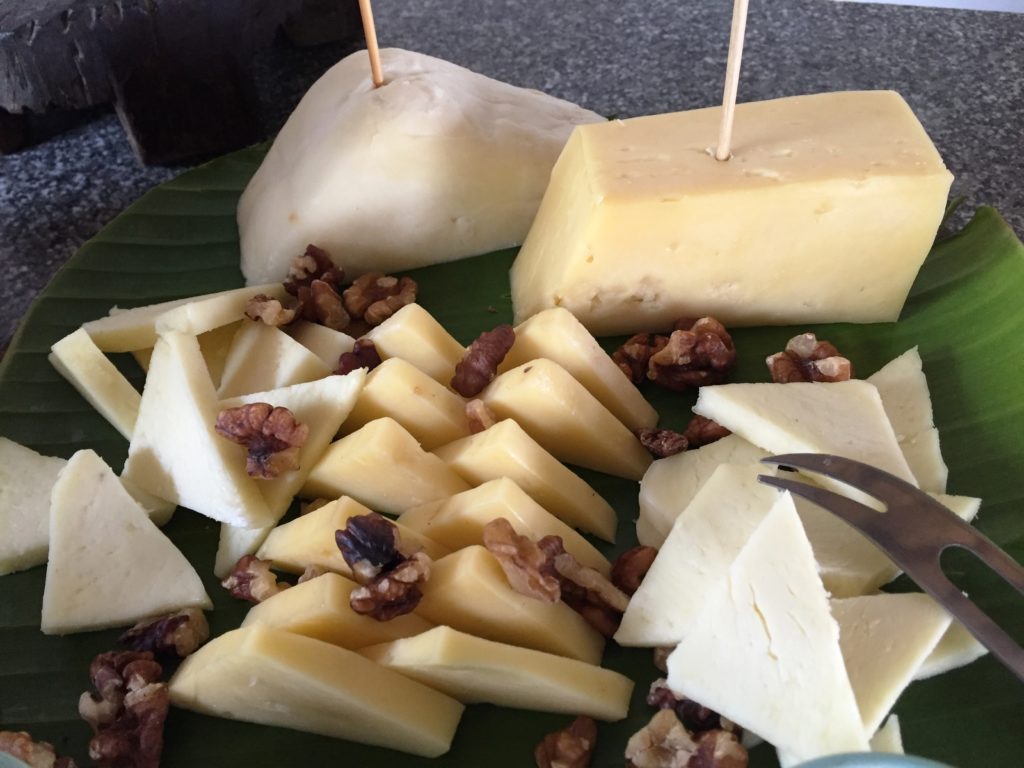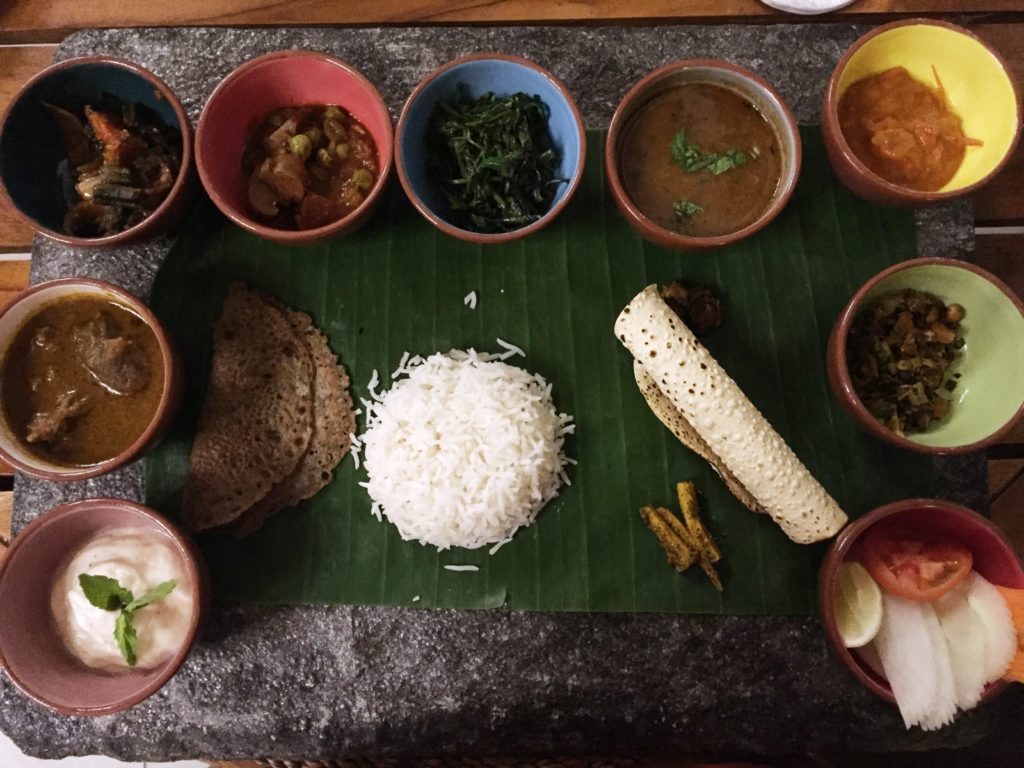 The Jungle Safari – There are two areas on the outskirts of the jungle. Saura and Meghauli. The latter is where I stayed and is right near the river so for any safari trip into Chitwan, the only access is to cross the river by boat and then take the jeep. The alternate is to drive through Saura which is nearly an hour away.
Chitwan is a thick dense jungle with intense foliage but a spectacular place to visit. It seems relatively untouched with hardly a few jeeps on safari compared to other popular parks and is a haven for avid bird watchers. With over 600 different types of bird it's hard to come away disappointed. The jungle is home to the Greater One Horned Rhino that is truly magnificent to encounter. It's a jungle full of monkey, deer ( even the lesser seen Hog Deer ), Jackal, Indian Bison, Wild Boar, Sloth Bear and Tiger among others. While there are the most number of tigers recorded in Chitwan because of its dense topography they are extremely difficult to spot so if you see one, consider yourself one of the lucky few.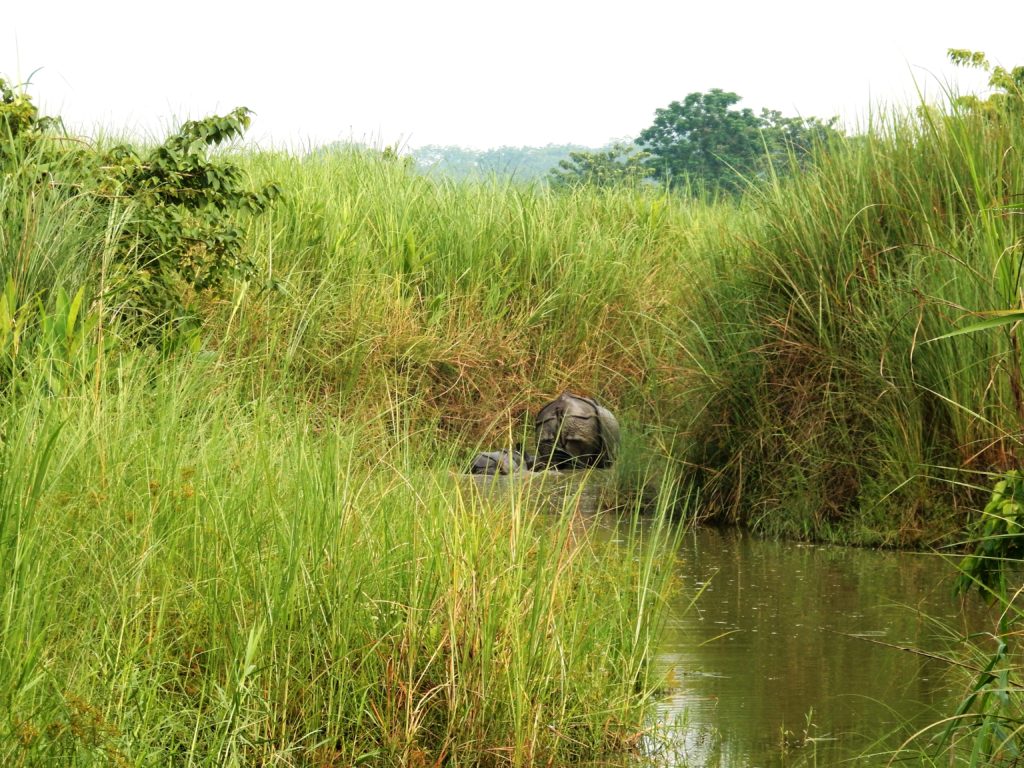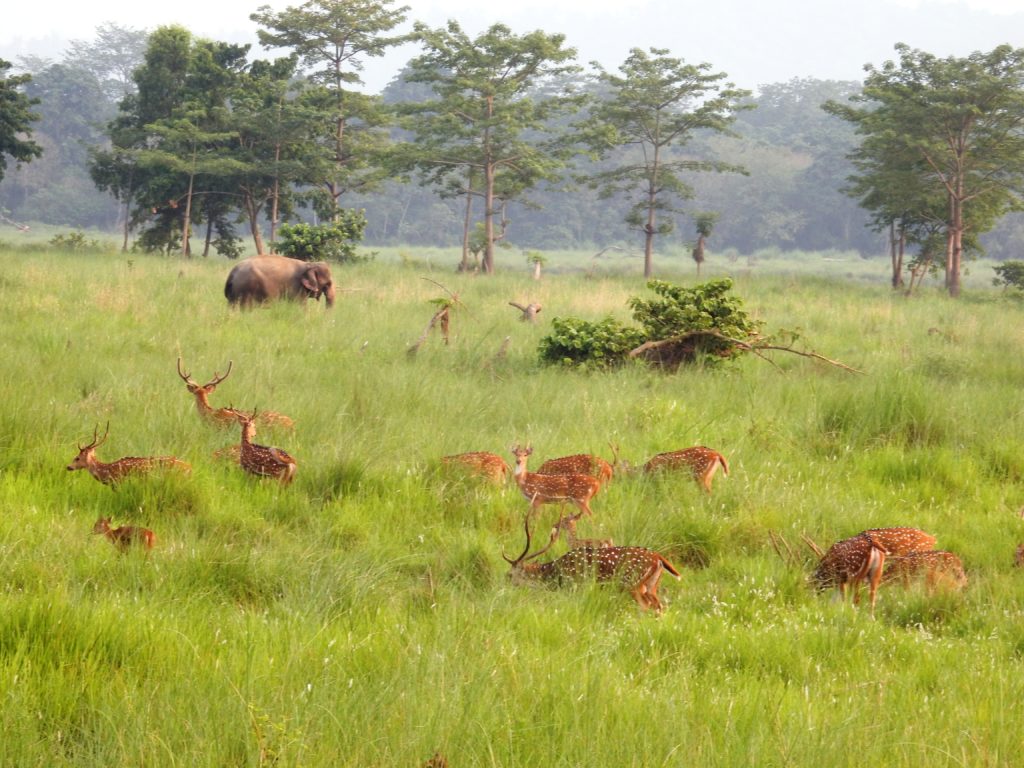 Boat Ride – If you're at the Taj then you're lucky enough to enjoy quick boat trips on every safari but the hotel also plans a much longer boat ride down the river where you enjoy the sights and sounds of the jungle from the river. It ends with a short walk by the river banks to the perfect spot which is a confluence of two rivers meeting to enjoy a light snack and refreshment while watching the sun set.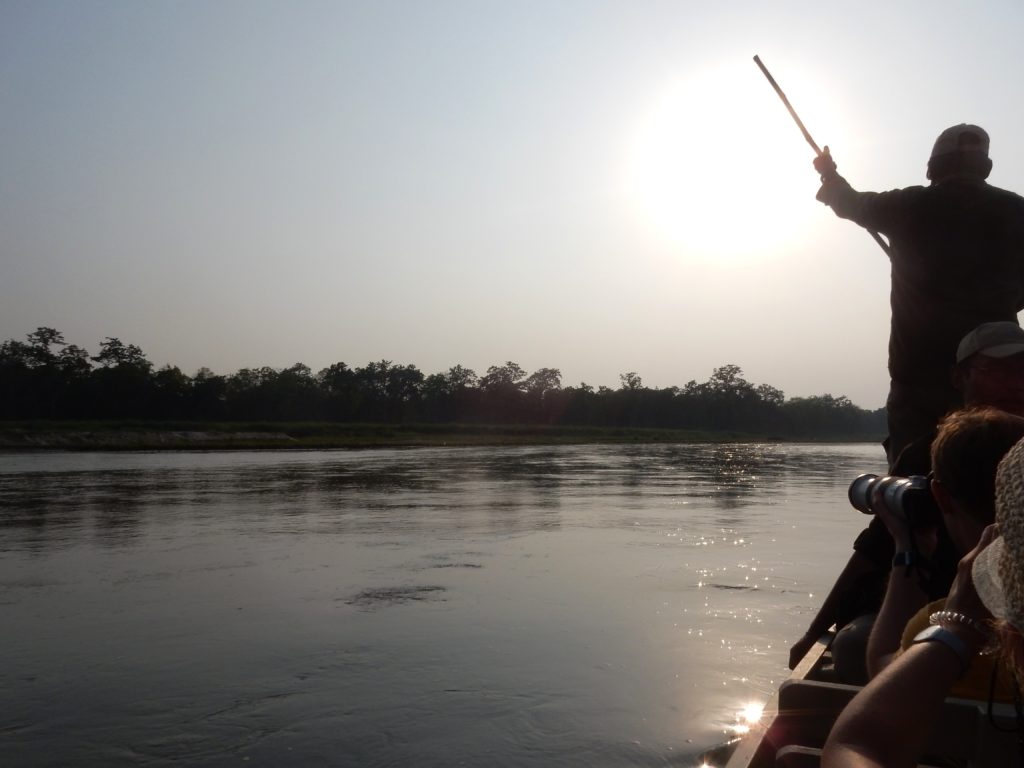 Walking Safari – The forest allows you to take a walking safari in their buffer zone and it's a fantastic way to really get up close to the animals ( of course while maintaining a safe distance ). The hotel escorts you with your naturalist and you can encounter rhinos, elephants, deer, jackals and in some rare instances, even a tiger.
Would I Go back and Visit  – In a heartbeat 🙂 The resort is a dream and really relaxes you but it's the jungle that's the real winner. It's beauty and sheer vastness is worth many trips to really explore and cover as much as possible.
How to get there –
From Kathmandu you fly to Bharatpur which is approximately a 20 minute flight and then drive to your resort. From Bharatpur airport to Taj Meghauli Serai is 30 kms and takes about 1 hour.
For more stories from Nepal you can check my Instagram highlights labelled NEPAL RIGHT HERE
I've also documented my entire journey on my Travelibro app that you can find RIGHT HERE
Disclaimer : My trip to Nepal was made possible thanks to an invitation from the Nepal Tourism Board and PATA Nepal Chapter. As always, thoughts, ideas, opinions and words are all mine 🙂
For more updates on my food and travel adventures, follow me on Facebook, Twitter, Instagram and Snapchat : thetinytaster