When you think of the monsoon season in Mumbai, you automatically think of going on long romantic drives, enjoying piping hot food and listening to music while you do both.
So I teamed up with the folks at Datsun redi-Go to put this whimsical monsoon theory to the test with their car. The idea was to drive through all the narrow lanes and crowded streets of Mumbai during this current grey gloomy weather and enjoy a food trail. I decided to put my own little twist to this and picked dishes that you would typically enjoy during the rains or on a food trail but that were specifically inspired by popular Bollywood songs.
The results were epic as you can see from this video I made where I had a blast not just driving around but eating as well.
https://www.facebook.com/thetinytaster/videos/vb.599123083484885/1950110551719458/?type=2&theater&comment_id=1950408481689665&notif_t=video_comment&notif_id=1533309955771669
The Datsun redi-Go is a delight specially in crowded lanes and performs beautifully, after all it has the best in class ground clearance and has a powerful 1.0L i -SAT engine.
The car is easy to navigate specially with potholes and un even roads that Mumbai is famous for. It's a spacious car with sleek black interiors and very comfortable to be in even if you're stuck in traffic for a long time.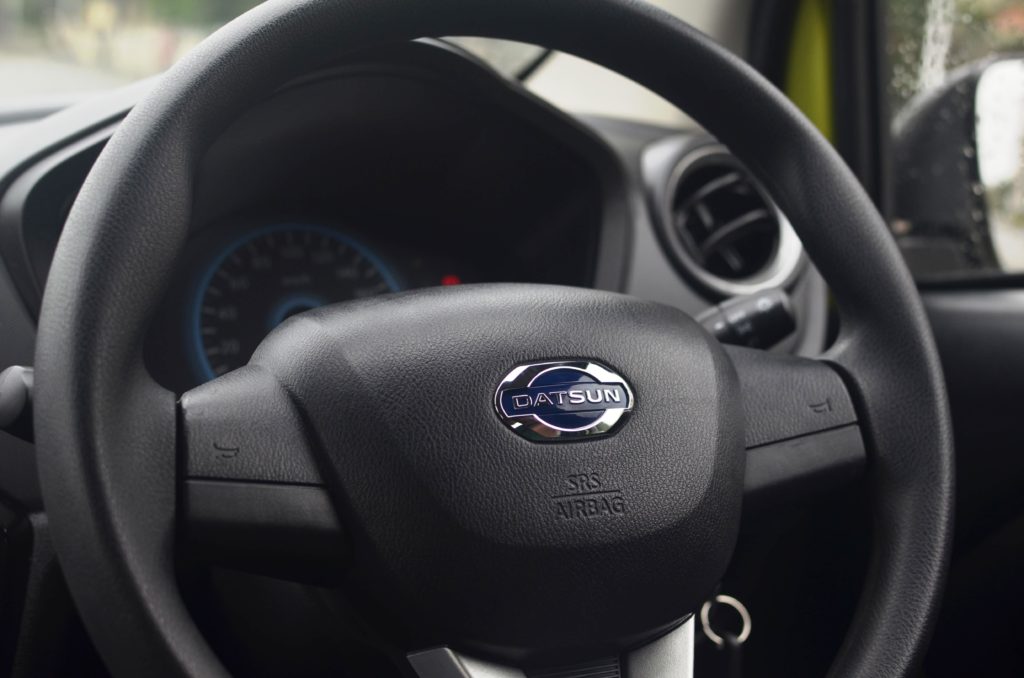 For me, the AC is probably the most important aspect because I can't tolerate the heat and humidity so staying cool inside the car ( which I was ) is a huge bonus.
The first stop was our favourite local chaat walla for some spicy Bhel Puri. Inspired by Govinda and Karisma Kapoor and their blockbuster hit " Main Toh Raste Se Ja Raha Tha, Main Toh Bhelpuri Kha Raha Tha " Some freshly made spicy tangy bhel kicked off the trail.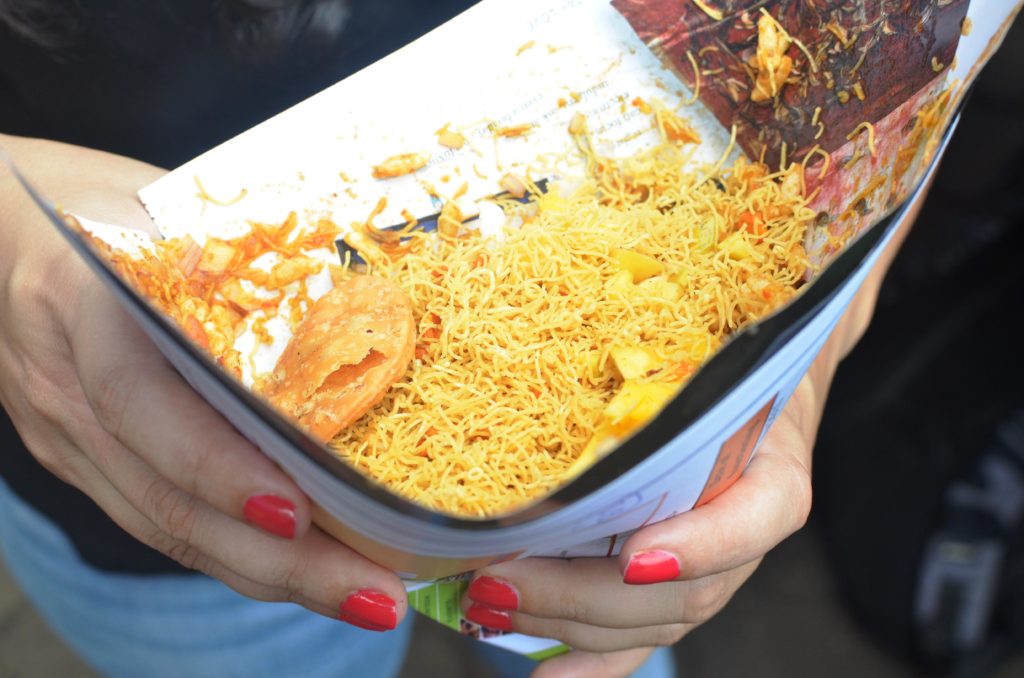 Kyani and Co, the legendary Irani cafe which is popular at any time of day was our second spot. Once again Govinda's hits created a bit of hunger and here we went Anda crazy. " Ao Main Seekhau Tujhe Ande Ka Fanda " is such a catchy song but boy oh boy are these andas good! Parsi style omlette and some bhurji hits the spot!
I have to admit that while driving to one bollywood song inspired food stop to the next, listening to them in the car in their infotainment system helped build up an appetite. Yes I put it all on a pen drive to listen to on the way instead of the radio 🙂
Food is always great but this trail needs something to wash it all down with and what better association with baarish and drives than a hot cup of chai? Anu Malik's ' Ek Garam Chai Ki Pyali Ho ' was too tempting to leave out and we headed into a tiny lane in Fort to sample one of Mumbai's most famous tea sellers special mint chai.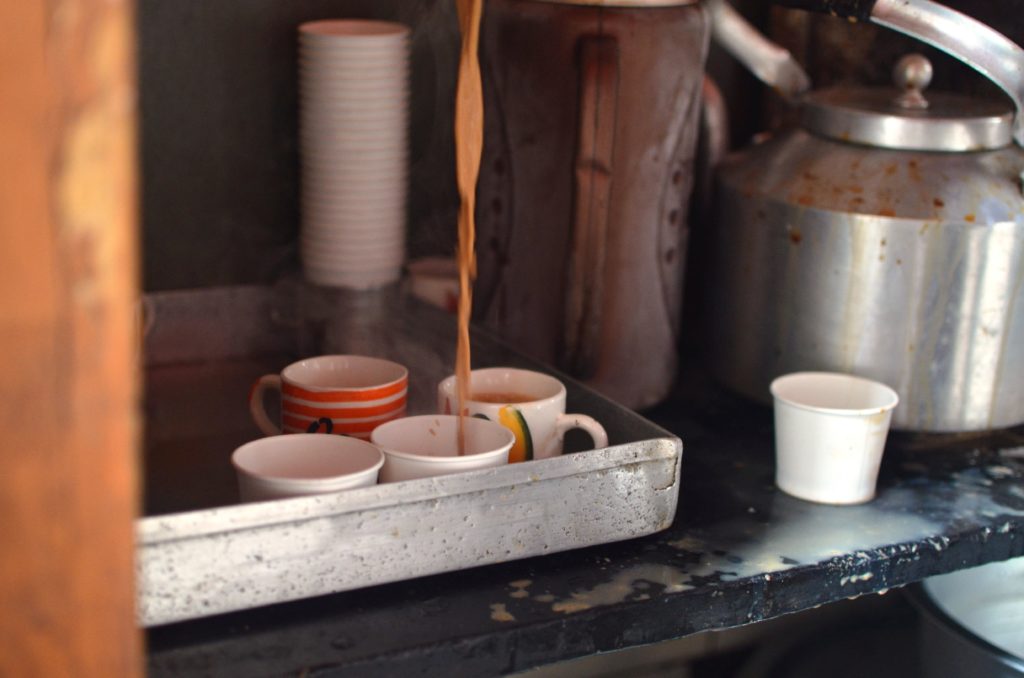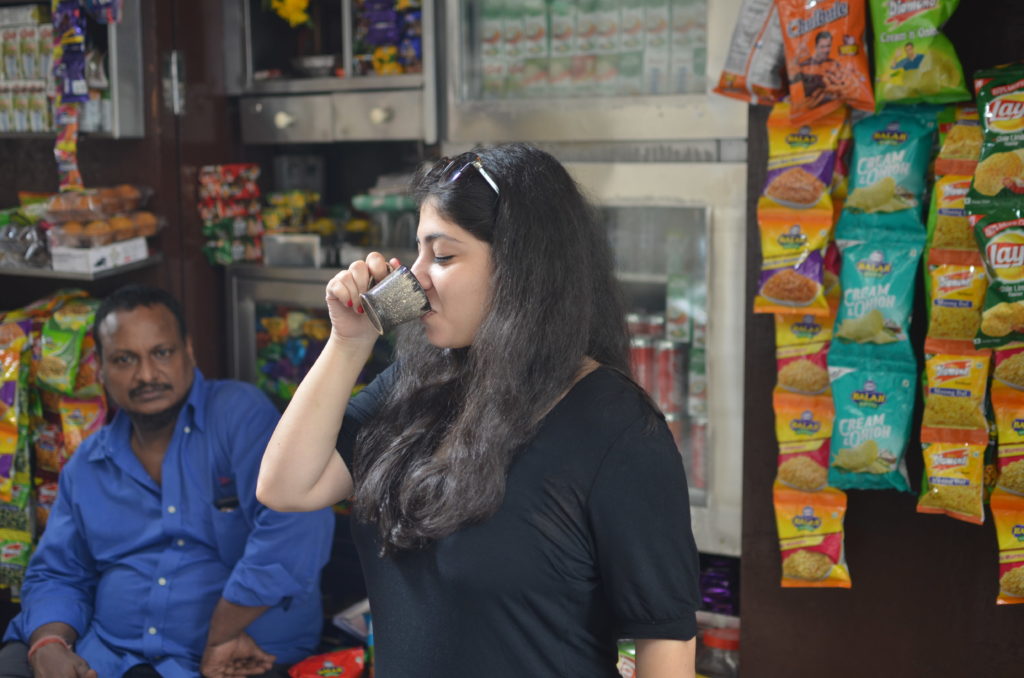 To end my trail, we drove around the city in search of sweet treats that Madhuri Dixit seemed to enjoy in the early 90's. " Chocolate, Ice cream Aur Yeh Toffiyan "  It's a sugar rush and after eating all that heavy food, best enjoyed in the car while driving through prettier stretches in the city.
I can honestly say this was the most fun food drive I've ever done because not only was the car a dream, these Bollywood food songs made it so different from the usual tried and tested food trails.
I couldn't honestly only eat so much on this trail but if you've got more suggestions let me know, My Datsun redi-Go and I are ready for round 2!
Disclaimer : This post was done in association with Datsun redi – Go, as always, all thoughts, ideas, opinions and words are all purely mine 🙂
For more updates on my food and travel adventures, follow me on Facebook, Twitter, Instagram and Snapchat : thetinytaster