I've been to Sri Lanka a couple of times and while I haven't covered  the entire country I know of popular spots like Galle, Kandy, Nuwara eliya etc but I had never heard of Hambantota.
A sleepy little village that is home to possibly one of the best beach side resorts I've stayed at – the Shangri La Hambantota Golf Resort and Spa. The name is a bit of a mouthful but I can't even begin to explain how wonderfully blissful my 3 days there were. From lazy lounging in the pool to an enthusiastic safari trail there is so much that appealed to me that now I understand why the resort is such a hot spot for travellers.
Proximity to Arugam Bay – Sri Lanka is blessed with its coastline and home to some beautiful beaches. If you're a surfing enthusiast then the hotel is just short of 200 kms  away from Arugam bay, the country's top surfing spot. You can enjoy a day trip to catch some waves. If you're not a surfer you can still enjoy the beach and work on your tan.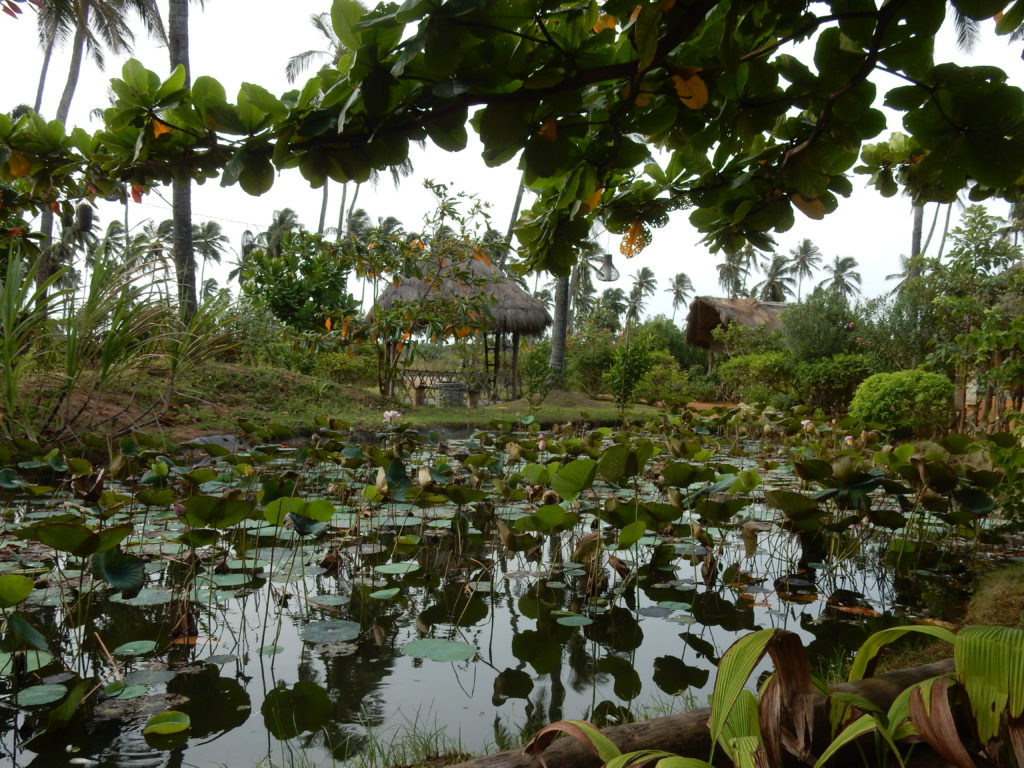 Close To Yala National Park – For me the biggest advantage for staying at this resort is its proximity to not one but three of Sri Lanka's national parks including the popular Yala National Park. I'm safari and jungle obsessed and a chance to go into the wild is always exciting. Yala is about an hour away from the hotel and you can spend the entire day inside without any time restriction unlike the parks in India. I had a fabulous morning there and even managed to make a small video 🙂
Right on the Beach – The resort is located right by the beach which means not only do you wake up to a gorgeous view from your room ( If you've got a beach facing view ) but you fall asleep to the sounds of the ocean. Sunset is beautiful and while you sadly can't swim on this beach because of extremely harsh currents you can take leisurely walks and enjoy the calm.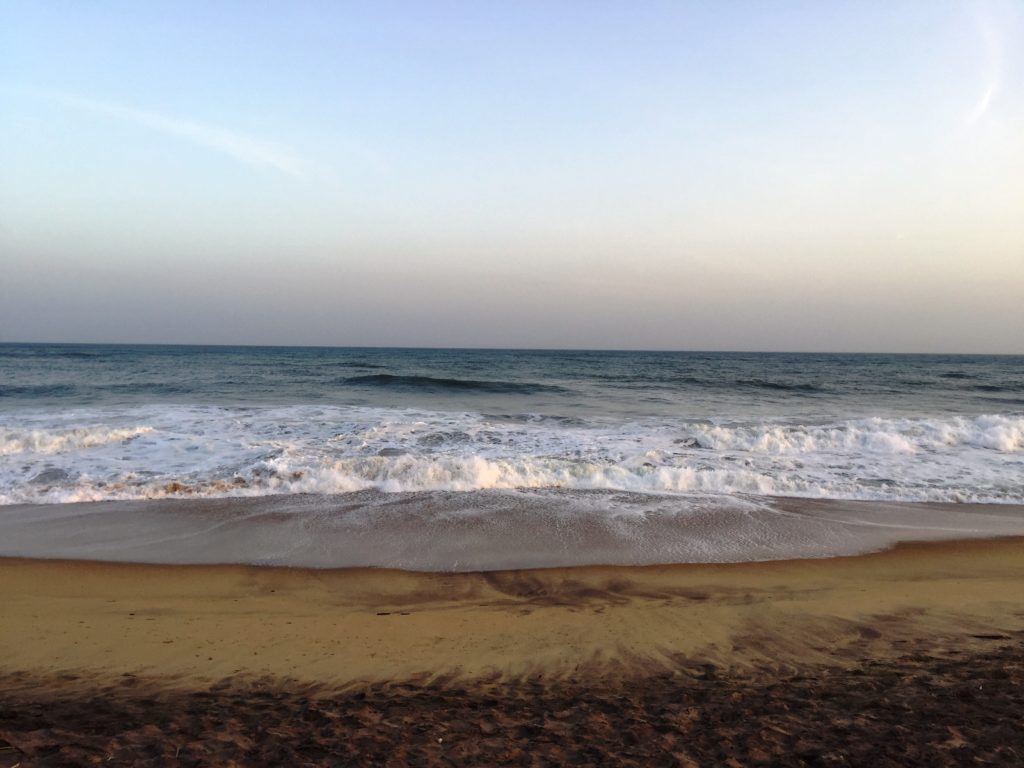 Has not one but 3 swimming pools – How can you resist a resort that has not one but three swimming pools ! There is a separate children's pool equipped with a water slide that is incredibly popular. Another swimming pool surrounded by palm trees for both children and adults and a third slightly secluded pool that has part of the resort in the background and the sea on the other side. This pool however does not permit children giving you a bit of quiet away from the families with noisy tots.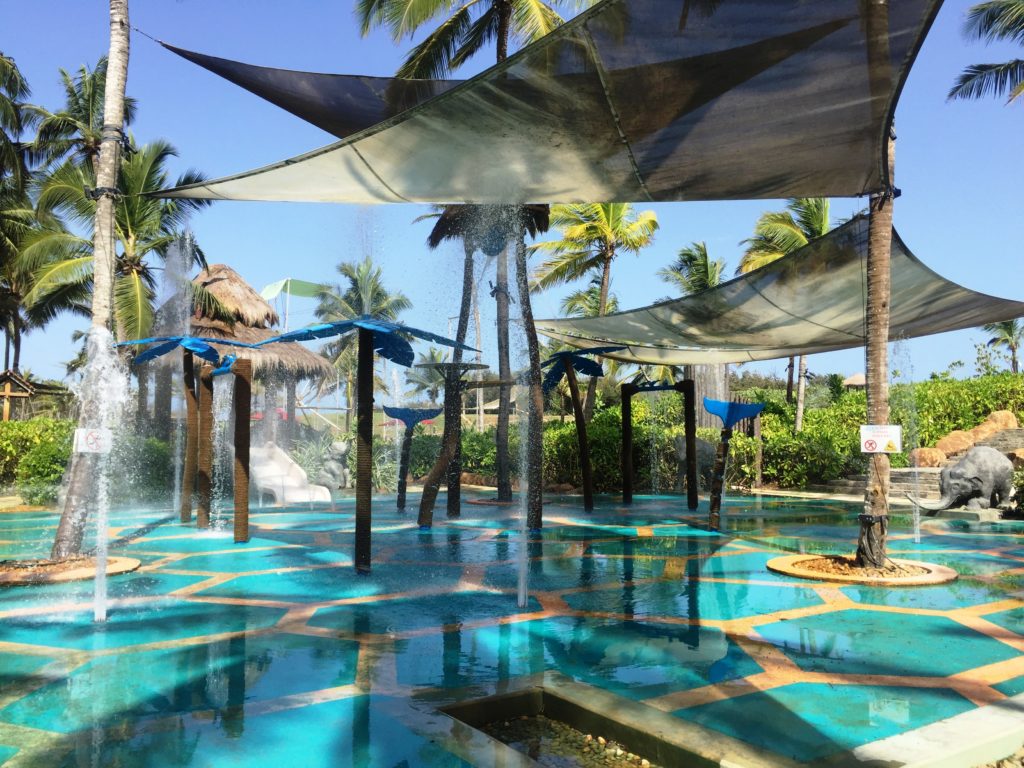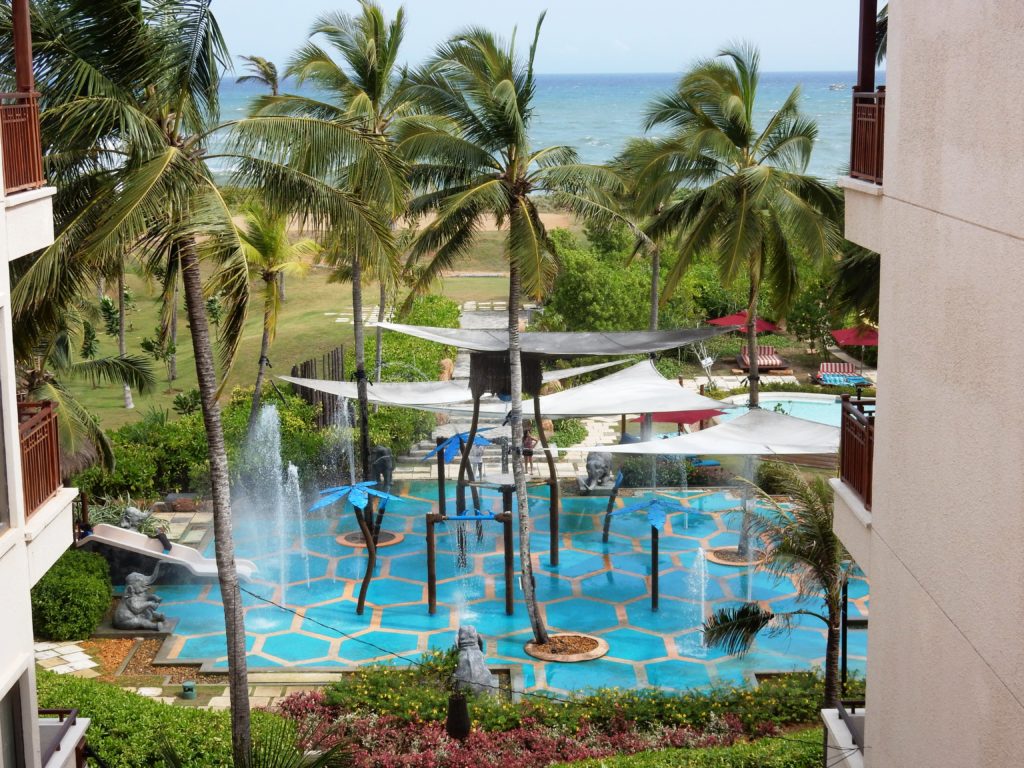 Fabulous meals – Since all meals are had at the resort where you're spoilt for choice with dining areas, it is imperative that the food served be fantastic and I'm happy to report it is.  Be it a quiet private dinner with a special menu, a quick snack at the golf bar restaurant or even a lunch or breakfast at the all day dining. Every meal was excellent and for me this is a huge plus point for the hotel.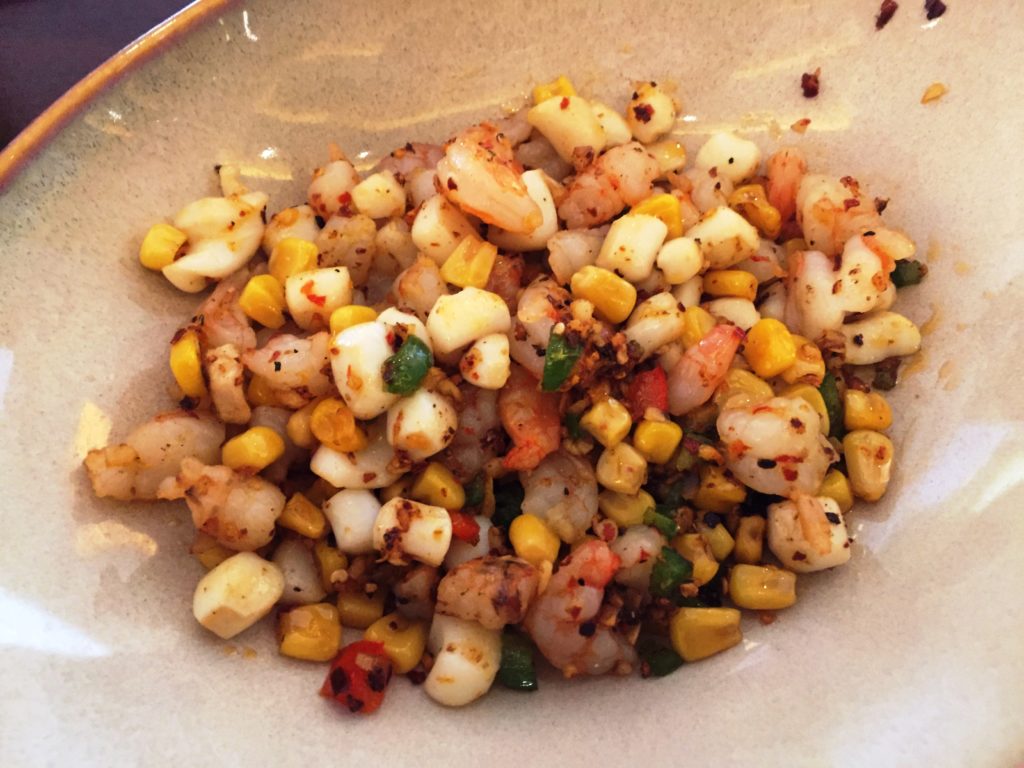 Chi Ayurvedic Spa  – Shangri La Hotels across the world have their own signature Chi spa but this one is special because it's an Ayurvedic spa with an in house doctor who gives you a personal consultation before your treatment begins. Of course should you want a regular spa that's also possible but for a more Sri Lankan experience the Ayurvedic treatment is the one to try.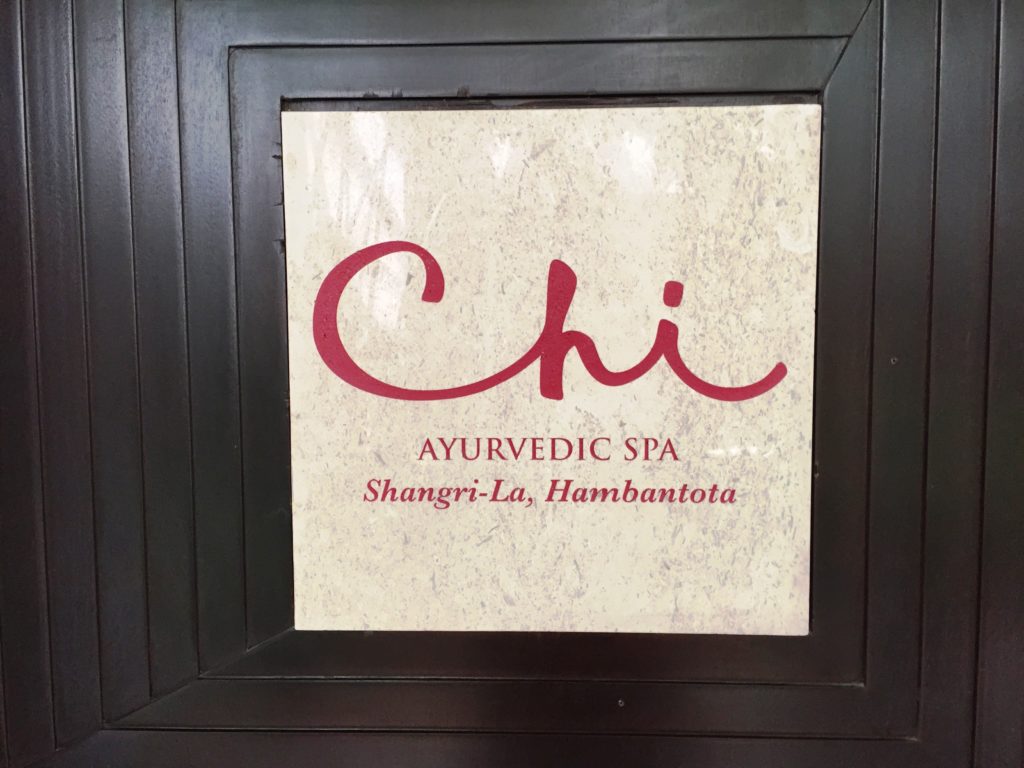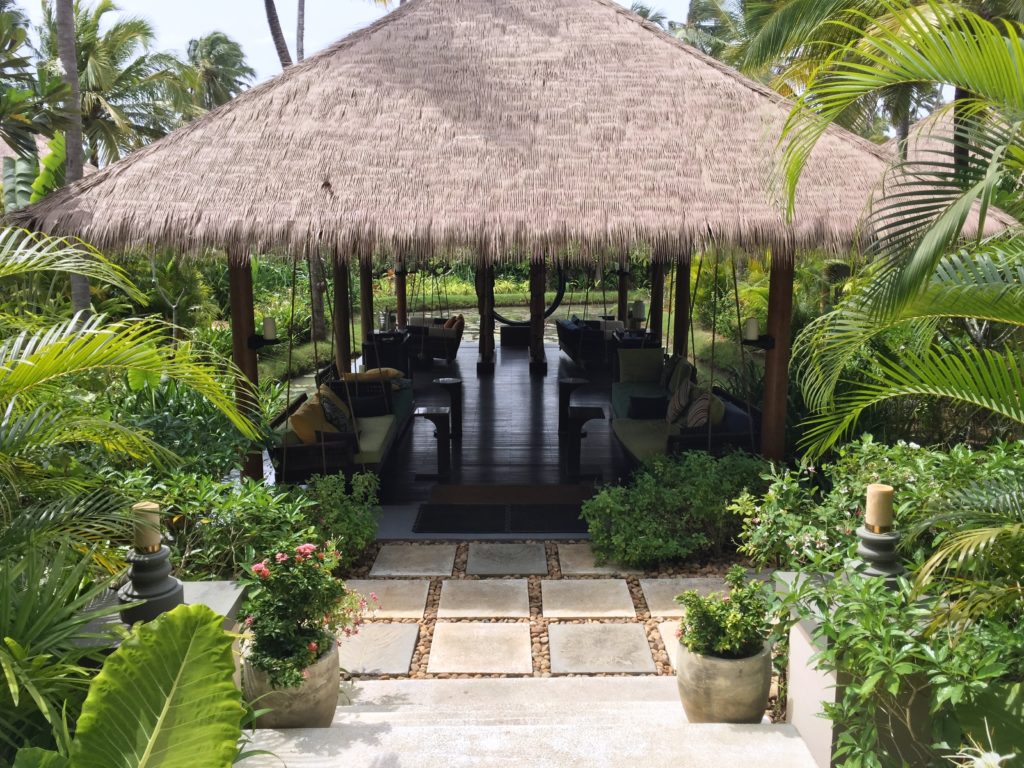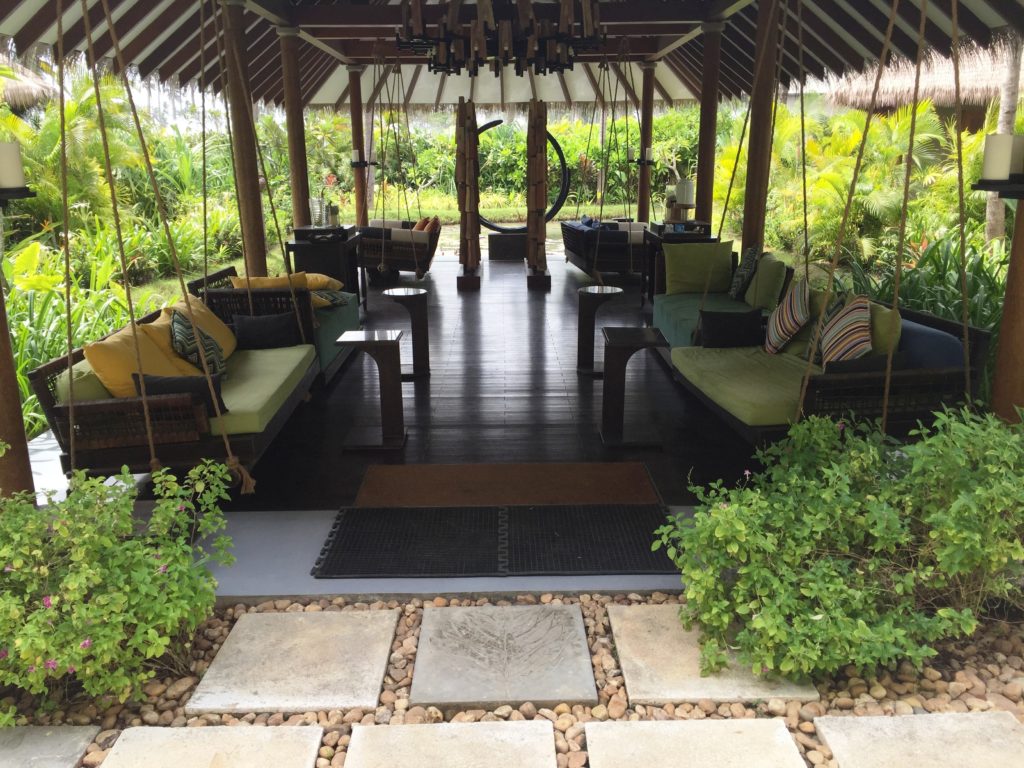 Only Golf Course In Sri Lanka – If you're looking for a relaxing holiday where you spend most of the day on the golf course then this hotel is perfect for you. I'm told it's the only resort with an 18 hole golf course which makes it all the more attractive. There is a lovely restaurant by the course away from the main action with a lovely view of the course and even a shop where you can buy or rent your golf clubs should you not want to travel with your own.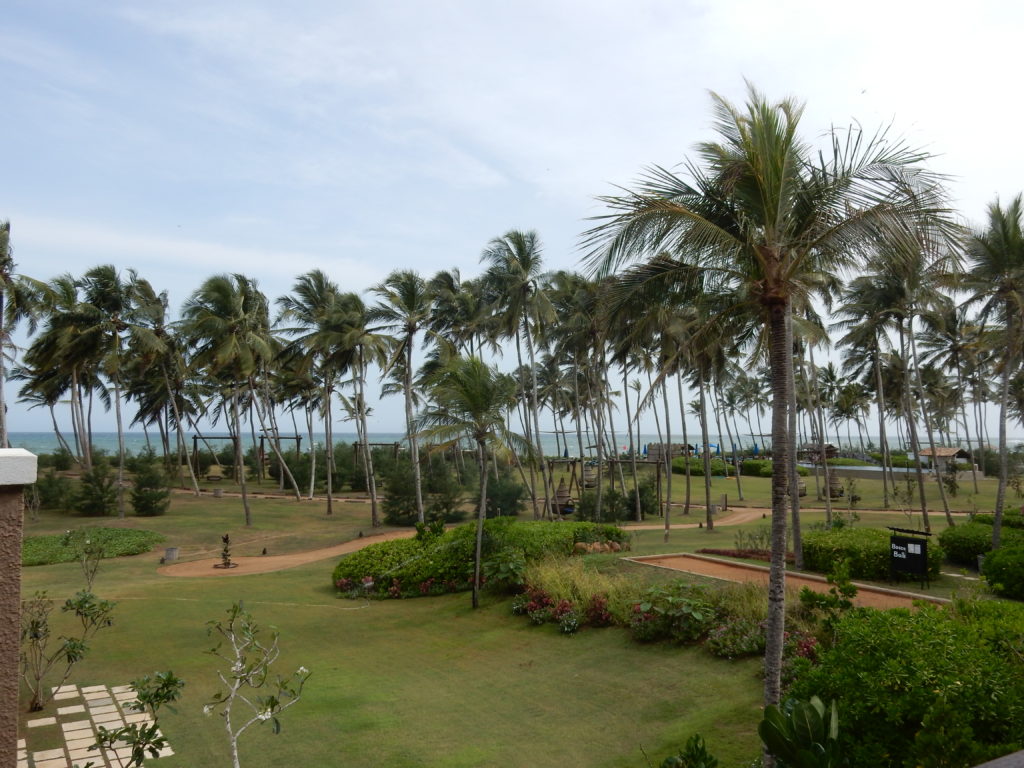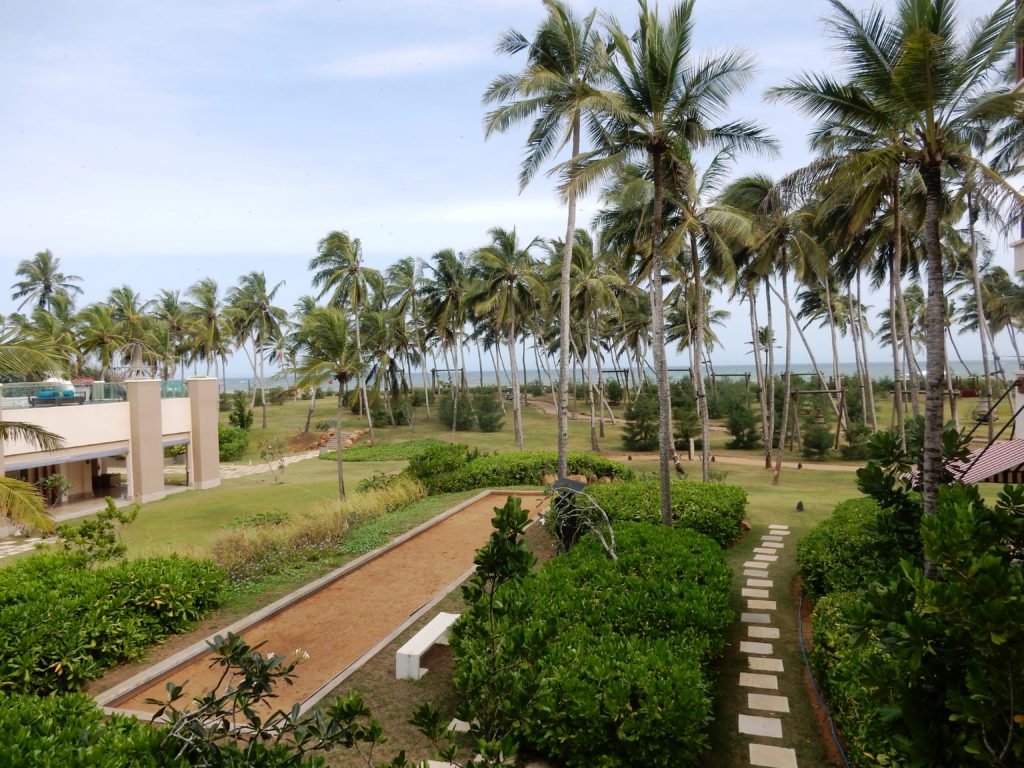 Plenty For Children – While the resort is a slice of paradise, if you are travelling with children then rest assured that there's plenty to keep them occupied besides just swimming. The Kids Zone Club is full of toys and games where children can spend hours enjoying themselves under adult supervision. Movies are schedules, arts and craft activities and a plethora of events to ensure each child no matter how old enjoys themselves during their vacation.
The Slickest Suites – Hotel junkies that are obsessed with how their room or suite looks won't be disappointed. My superior room was beautifully spacious with a sea facing view but if you want really luxury then opt for one of their gorgeous suites.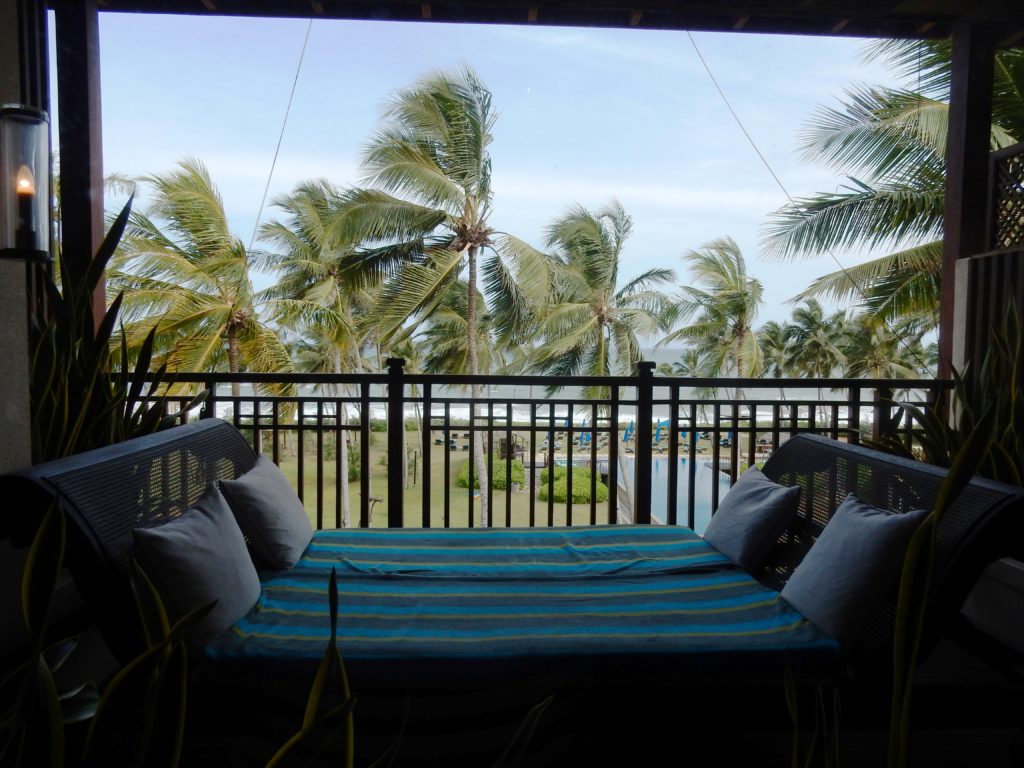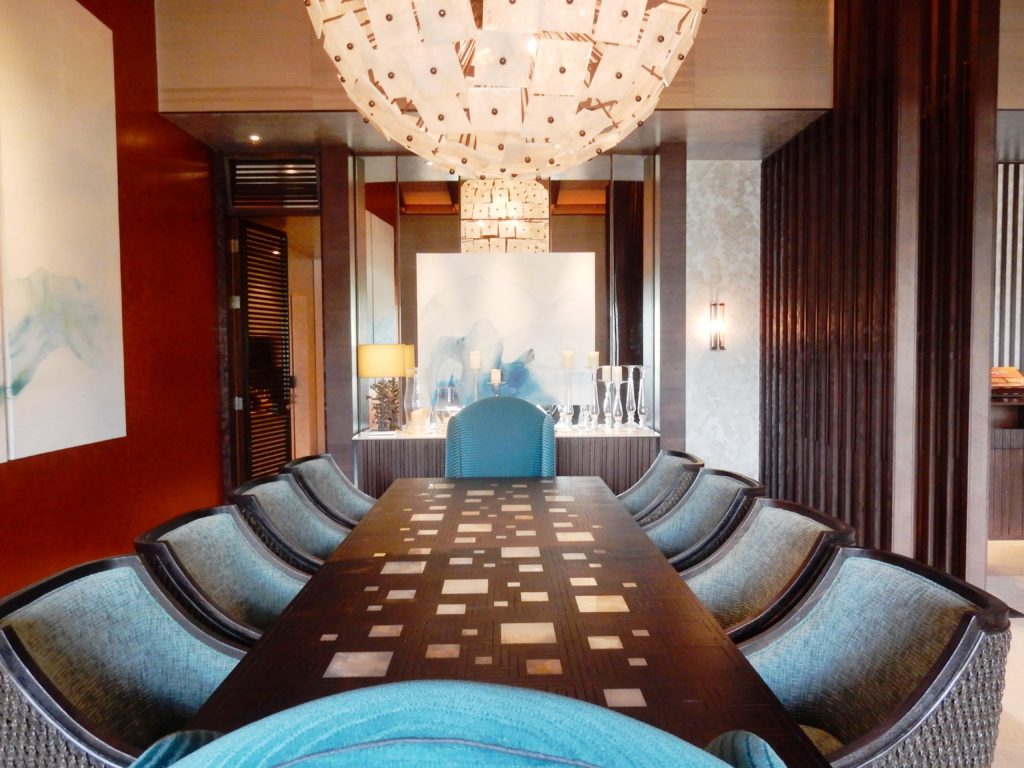 The only downside to the location is that Hambantota is a 3-4 hour drive from Colombo so unless you have a chartered flight, it can get tiring but once you're there it's a magical getaway.
I've also documented my entire journey on my Travelibro app that you can find RIGHT HERE
Disclaimer – This post was done in association with the Shangri La Group. As always, thoughts, ideas, opinions and words are all mine 🙂
For more updates on my food and travel adventures, follow me on Facebook, Twitter, Instagram and Snapchat : thetinytaster