Like most people, I don't think I gave Qatar a second thought as a country to visit beyond a stop over during a long haul flight. A work trip took me to Qatar recently and I kept thinking how silly I've been to have dismissed it without a second thought. The country is small but dynamic. It's ever changing and constantly evolving for the better. With a new metro system in the works, more sighteeing and museums being planned and a culinary scene to rival any big city, Qatar has plans for the future. They're playing host to the world cup in 2022 and now is suddenly blossoming into an attractive holiday destination. I spent 5 fabulous days in Doha and while I've written about my highlights I've even made a video for my youtube channel which I think you'll enjoy ( If you haven't already make sure you subscribe to the channel for food and travel videos )
If you're planning a trip to Qatar or even if you're just stopping by for a few days to break journey till you reach your next destination, this blogpost should help you pick the highlight you shouldn't miss. Happy Travels !
Souq Waqif – To me the Souq or traditional market place seems to be the heart of Doha. It's the old part of town devoid of all the snazzy tall buildings but impeccably kept, spotlessly clean and all the building structures are exactly as they've always been for years before. The souq has rows of shops selling spices, nuts, food, perfumes, clothes and all sorts of things one could possibly want. Locals come here in the evenings to enjoy some fresh air in the cooler months and sit at one of the many cafes or restaurants to enjoy local food and some hot Karak chai.
This to me is the perfect place so soak up some local flare, indulge in some shopping for spices or souvenirs and practice your bargaining skills. The souq is also home to some fabulous restaurants I recommend Parisa for excellent Persian fare but the real treat is the ornate decor at the restaurant itself.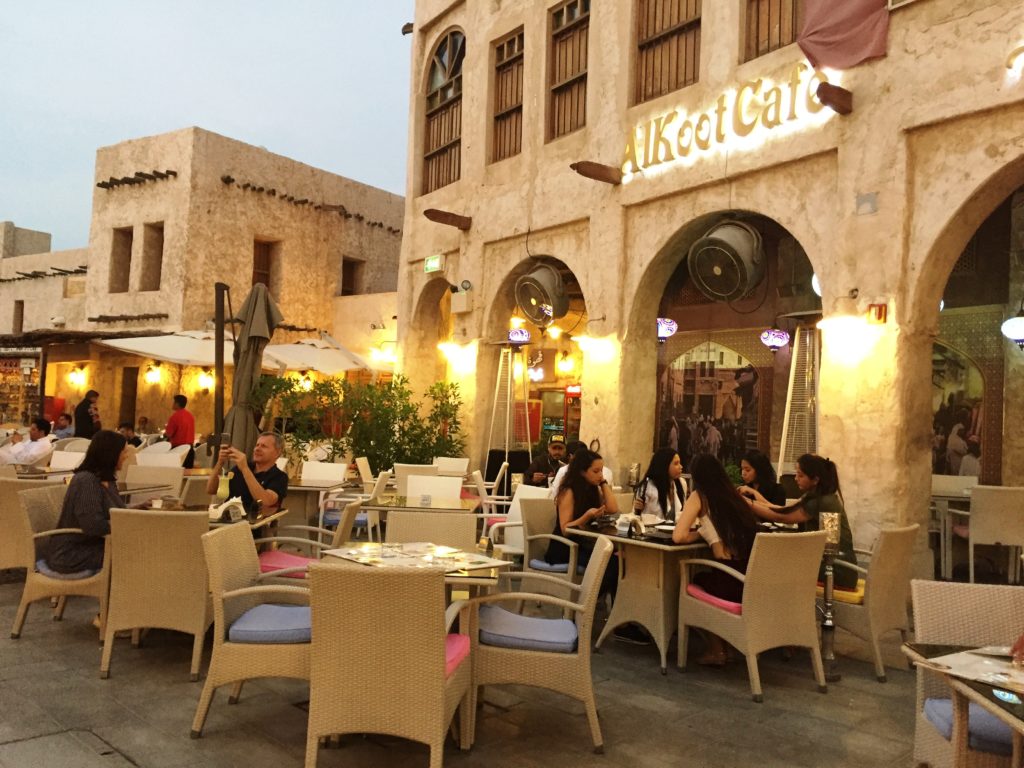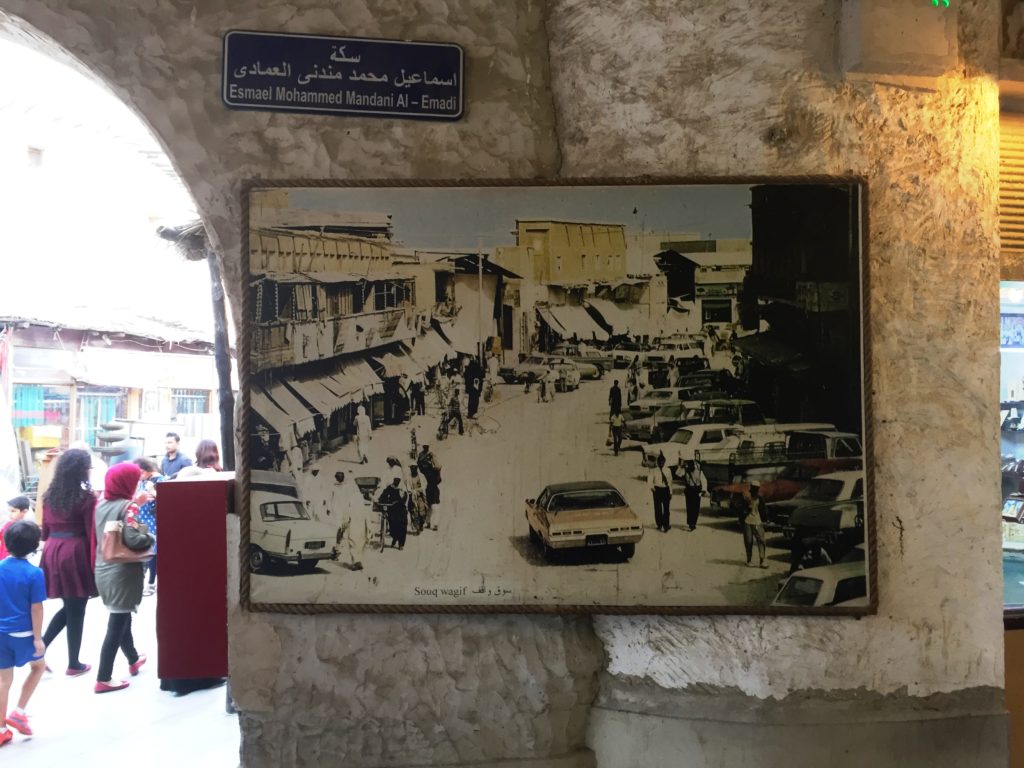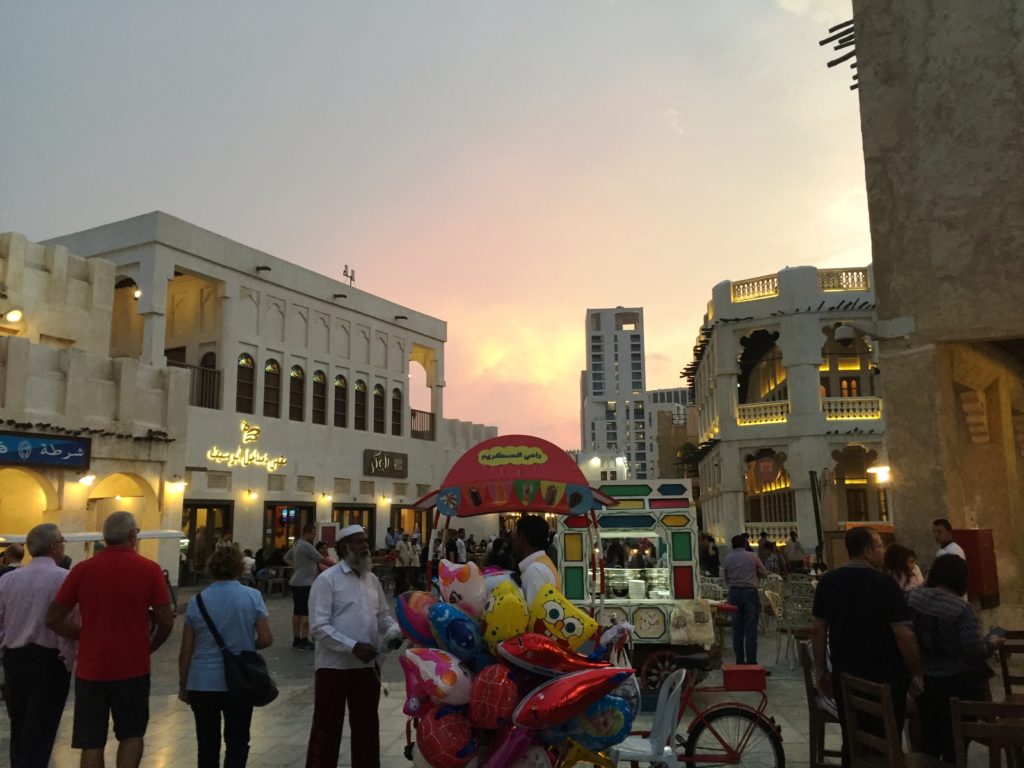 Desert Safari – I wasn't expecting to enjoy the safari as much as I eventually did. I was terrified because I heard of all these nauseating stories of how people fall sick with the driving and how you end up being miserable but my experience was quite the opposite. Qatar is a small country so the drive to the desert from the city is about an hour or two and the entire experience of driving into the desert, stopping by the Inland Sea which is a big tourist attraction and driving back is about another 2 hours. Though time really does fly when you're having fun because it was over too soon. You can get a sense of my entire experience in the desert in my Qatar Vlog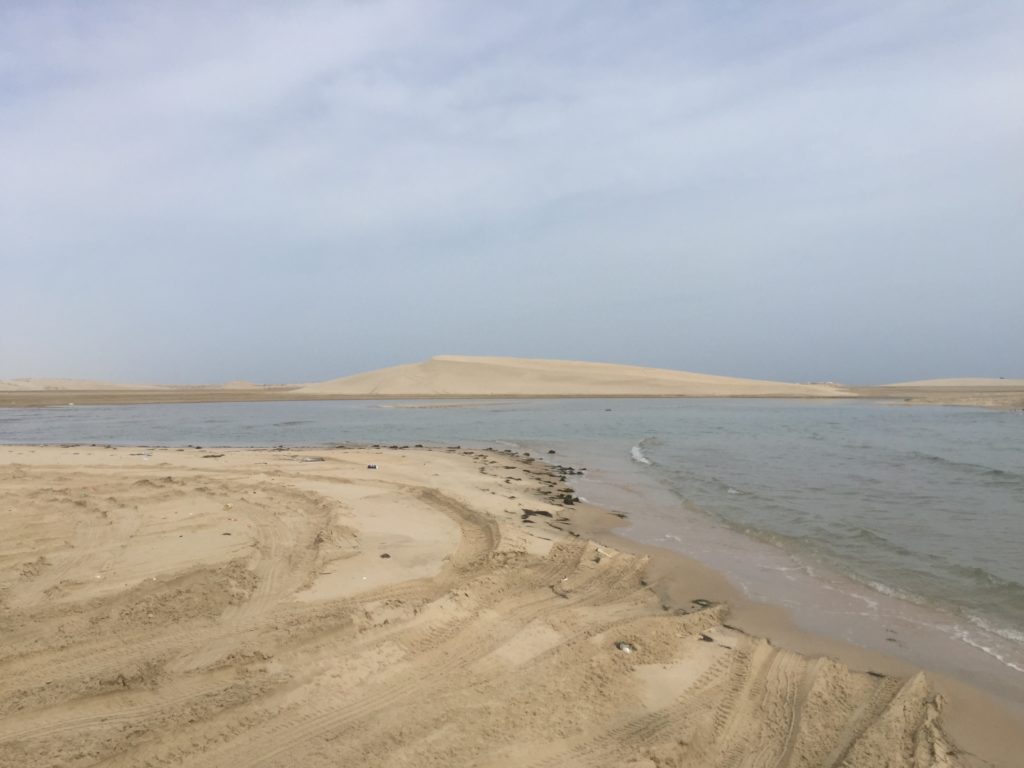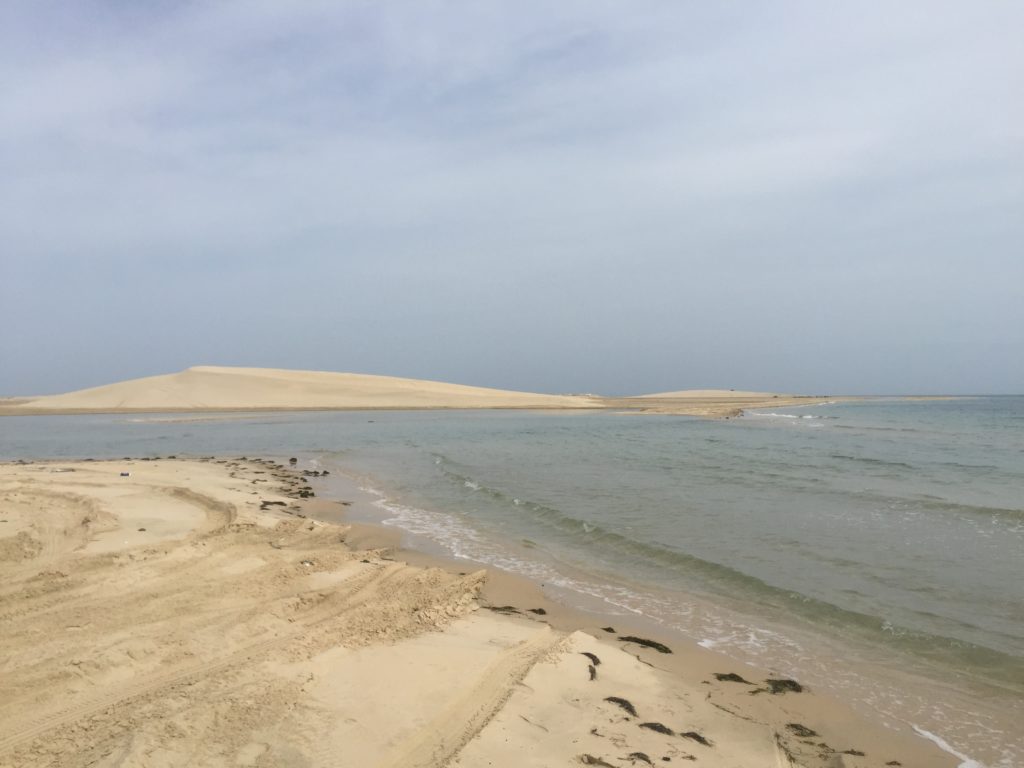 Kayaking – Who would have thought that one of the coolest things to do in a country that's basically built on sand would be Kayaking. Not many know that Qatar has a very beautiful and protected Mangrove forest and a popular activity is to go kayaking in the river where you get to enjoy the flora and fauna and of course learnt a little about the mangroves and their eco system. If you take a session in the evening like I did, then you'll get to kayak during sunset which is incredibly peaceful and is honestly one of the best experiences I had on my trip.
Museums – Now museums here aren't like the ones in Europe but they're definitely unique. The MIA or Museum of Islamic Art is the most popular. It's a very pretty structure specially from inside built by the famous architect I.M Pei and even has a dome like roof that is noticeable in a lot of Islamic architecture. The museum is full of Islamic art and artifacts from several countries and has rare pieces that are either donated or mostly bought at auction. The museum is free and anyone can visit but if you ask the information desk they also have guided museum tours.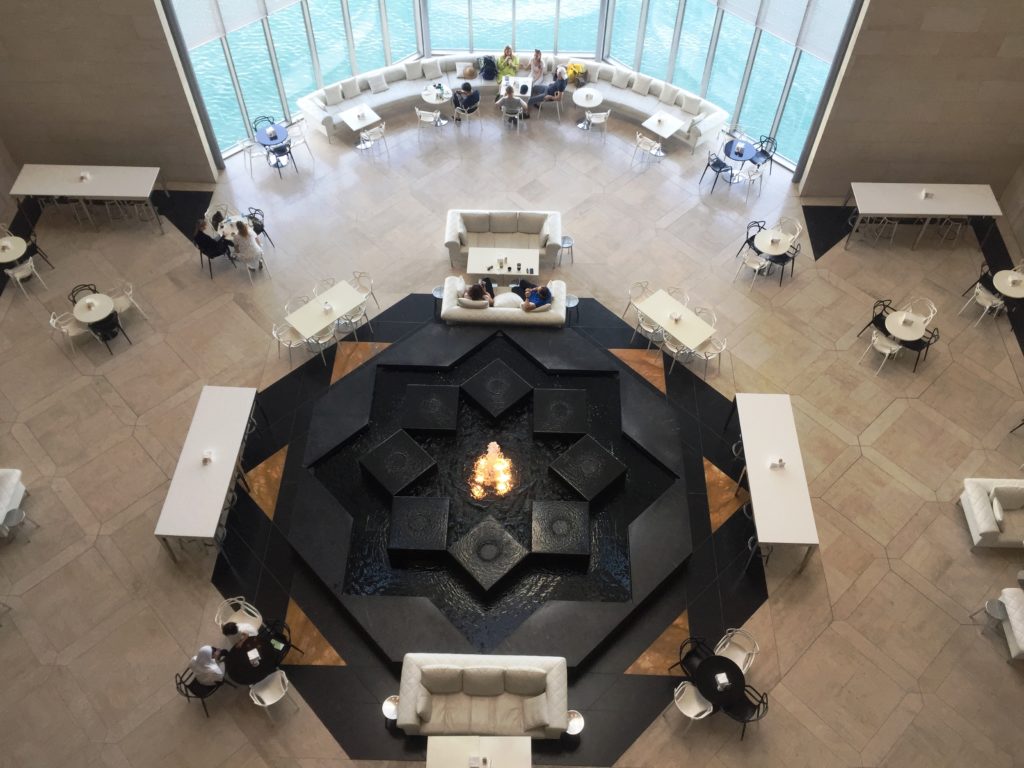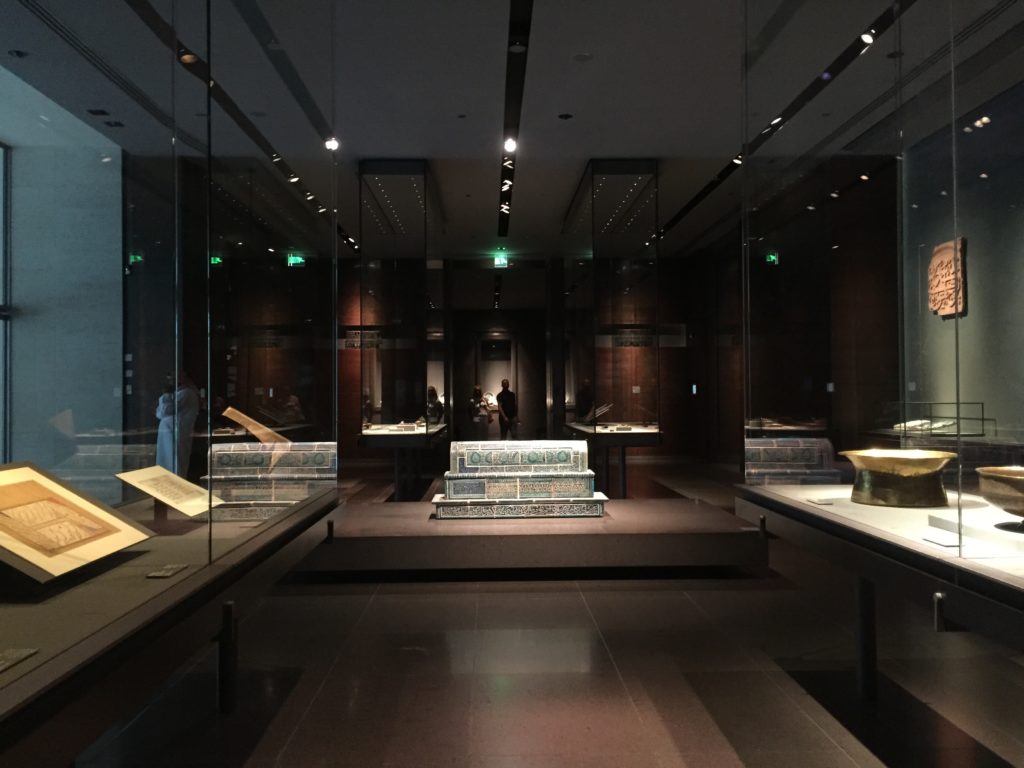 Msheireb Museum is actually a collection of four of the oldest houses in Qatar that have been transformed into museums each reflecting a different part of Qatar's history and culture. If your're trying to better understand the country these museums will give you great insight. Again they all have free entry and you can visit all four houses without paying any fee.
The Pearl – I didn't really get to spend much time here, just popped by for a quick drive through but it is considered the most posh and expensive area to live in Doha currently. It's full of boutique shops and trendy cafes and even a section with pastel colour houses and gondola rides to remind you for a postcard from Venice though it's very much in the heart of Qatar. While it is a residential area it's full of shopping, entertainment and food making it a vibrant hub and one I hope to explore better on my next visit.
Food – Doha has many restaurants and cafes each offering world class cuisines. From Lebanese, Syrian, Persian, Egyptian, Indian, Chinese, Japanese there's almost no craving the city's food scene can't satisfy. Plenty of restaurant recommendations and if you'd like some, leave me a comment below I'm happy to help 🙂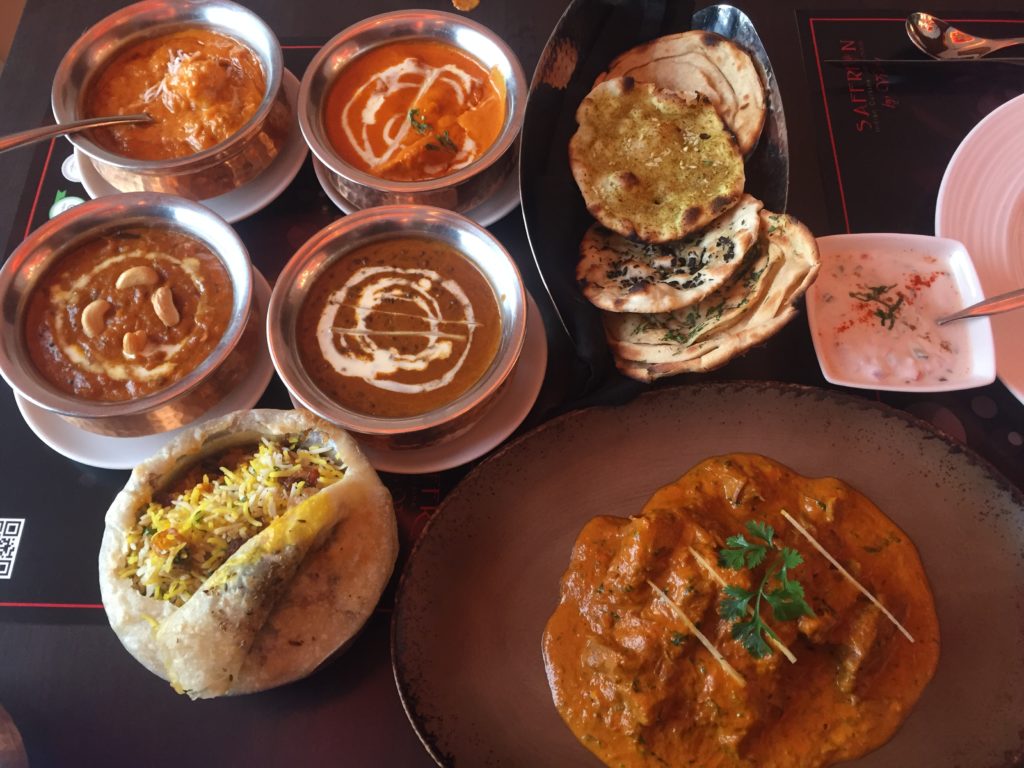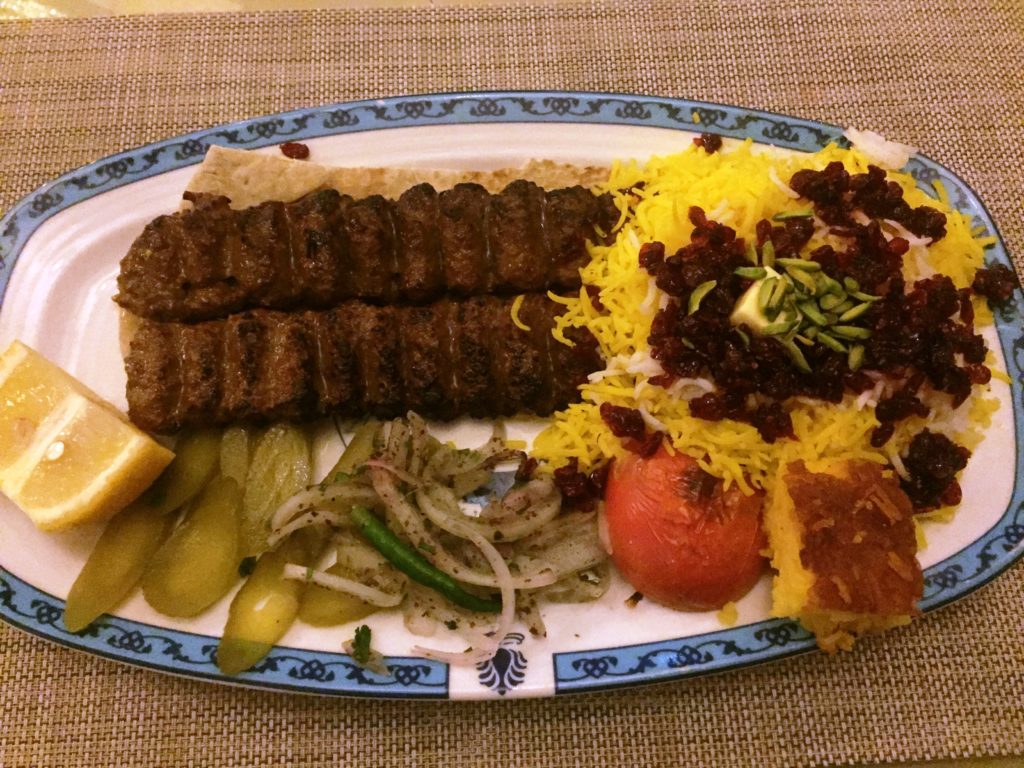 My personal favourite however is a massive breakfast spread I enjoyed at a popular restaurant at the souq called Shay Al Shamoos which is run by a charming lady specialising in typical Qatari cuisine. She's quick to point out that it's not Arabic food or Indian ( some dishes will remind folks of a typical dosa but she will quickly tell you otherwise) but it is 100 percent Qatari and it's so popular that its always busy for breakfast and dinner. If you're in Doha, this is one you don't want to miss.
Dhow Cruise – If found this to be the most relaxing and calming activity. You can hop into any of these Dhow boats for a cruise at almost anytime of the day but the best time to go is in the evening so you get to watch a pretty sunset from the water. The views are spectacular, the weather is cooler with a strong breeze and you can admire the Doha skyline. The boatsmen play music and once the sun goes down light up the boats in case you'd like a night cruise which is just as fun.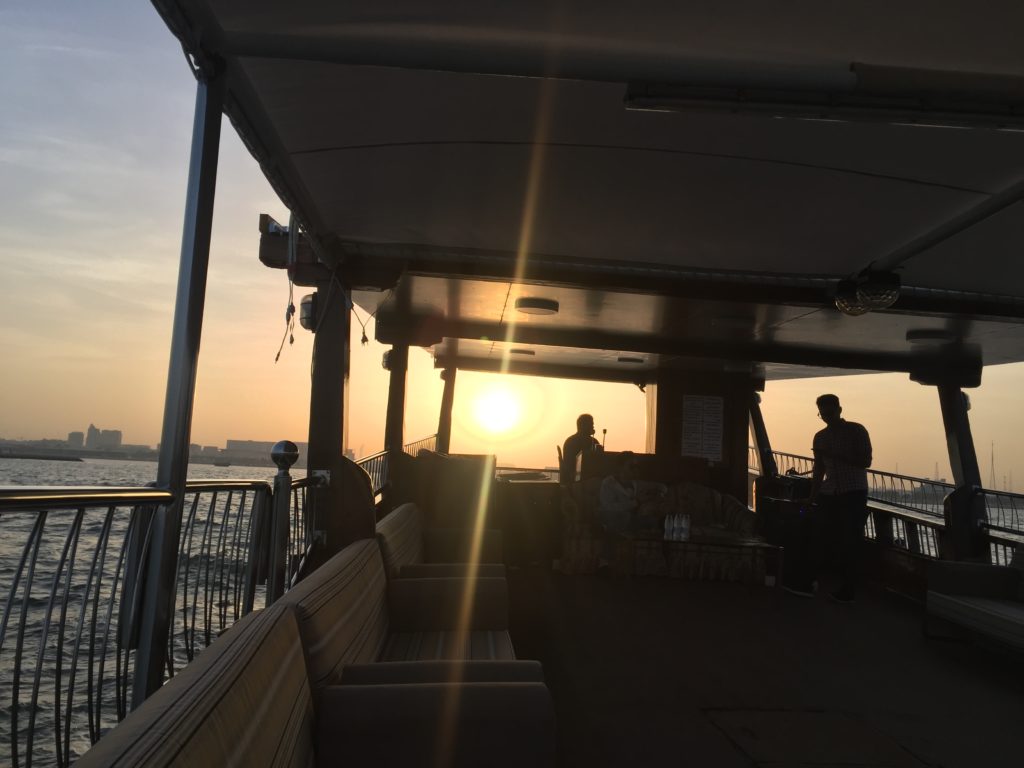 I've also documented my entire journey on my Travelibro app that you can find RIGHT HERE
For more stories from Qatar you can check my Instagram highlights labelled Vienna RIGHT HERE
For more updates from my trip and my other travel adventures be sure to follow me on social media under my handle – thetinytaster
Disclaimer : My trip to Doha was an assignment for the Lonely Planet Magazine India and Visit Qatar. The article appears in the magazine, this blogpost and the video has nothing to do with them but was possible because of this particular work trip. As always, thoughts, ideas and opinions are all mine 🙂