Picking a spot for our annual vacation is always this herculean task for my sister and me. There are so many countries and cities we want to visit that we just go back and forth trying to decided. This time around I put my foot down and decided to pick Austria and I think both of us can admit that it is one of the best decisions I've made. We picked three cities, Vienna ( which I've written about here ) Salzburg and Innsbruck finishing off in Munich which I've been to several times but was a first for her. Out of all our stops our favourite is a tossup between Salzburg and Innsbruck and only because the experience in each was beautiful.
This post is dedicated to Salzburg where both of us turned into excited little children spending every possible minute of our three days here out exploring and falling in love with this picturesque town.
We got to Salzburg via train from Vienna, a fairly easy process and we booked with Rail Euro beforehand. We got into Salzburg around the afternoon and thankfully picked a very pretty hotel right next to the train station which turned out to be convenient because every single city bus starts and ends at the train station. Salzburg is a small town and the best way to get around is the bus. Post checking in and dumping bags, our first order of business was to head to Mozartplatz the main town square, find the tourist office and get two Salzbug City Cards for 48 Hours. I can't even begin to explain what a boon these cards are and I don't know about other cities but in Salzburg it is fabulous because not only do you get unlimited free access for public transportation but you get a free one time entry into almost every main tourist attraction. So in essence I literally only paid for the food I ate and whatever shopping I did but no sightseeing or bus tickets because the card covered everything.
Three beautiful days in a gorgeous little town and these are the places I visited which I think you should too.
Mozart Platz – The main town or square is a convenient landmark. The bus stop is close by, the tourism information office is here as are the museums and plenty of shops and cafes. Mozart's Square is the entrance to what I would call the older town and a lot of attractions and places to visit are within walking distance. The Salzburg Museum which talks about the history of the city as well as an adorable Christmas Museum are both located at the square.
Hohensalzburg Fortress with funicular – Perched high up in one corner is the 900 year old Salzburg Fortress. You can catch a glimpse of it from most spots in the city. To get up you can take the funicular and once you're up its undoubtedly the best views of Salzburg no matter which side of the Fortress you're standing in. There's a lovely restaurant and open air cafe both serving great food and some museums in the fortress but I would spend my time just walking around taking in the view. There is no charge to visit the Fortress but you do have to pay for the funicular unless you want to hike up. If you're got yourself the Salzburg City Card then you get a free ride up and back.
Sound Of Music Tour – This was such a highlight for the two of us. We grew up watching this movie, we learnt all the songs in school and it was a timeless classic that we adored so we couldn't resist and signed up for the morning tour. We had a blast as the tour takes you in a bus all over the city, the suburb and even to a neighbouring lakeside town called Mondsee to different shooting locations and it's full of triva and titbits from the movie and the shoot as well as LOTS of singing and yodelling which I must admit was great fun. The tour starts at 9 and ends around 1 or 2 pm.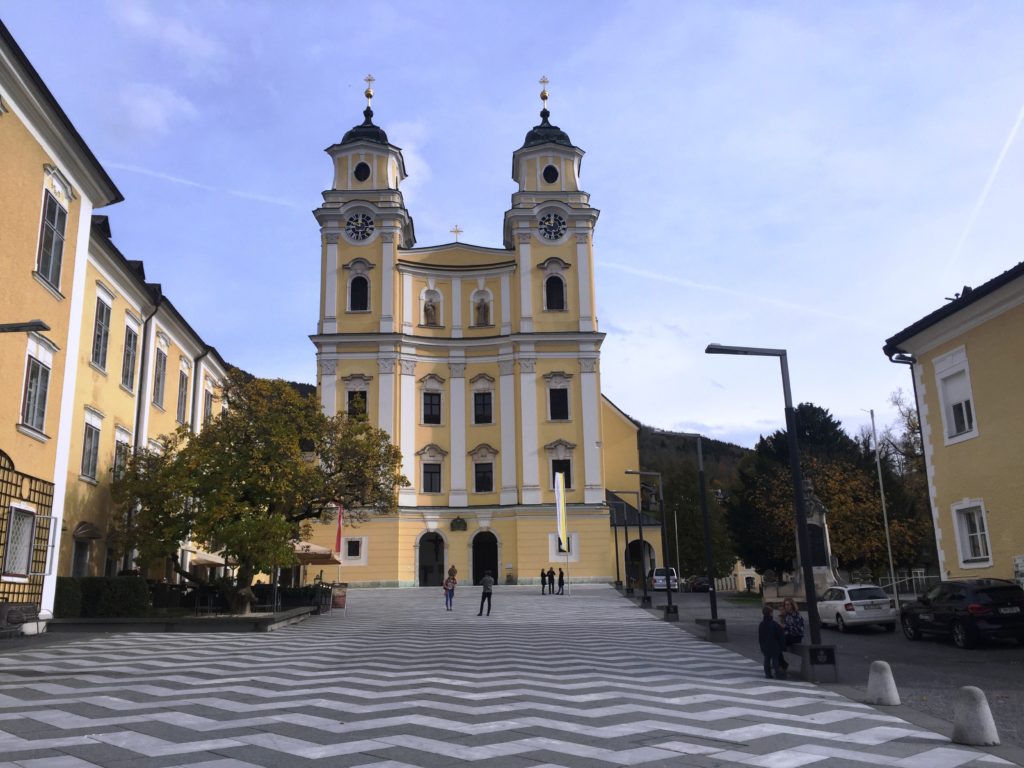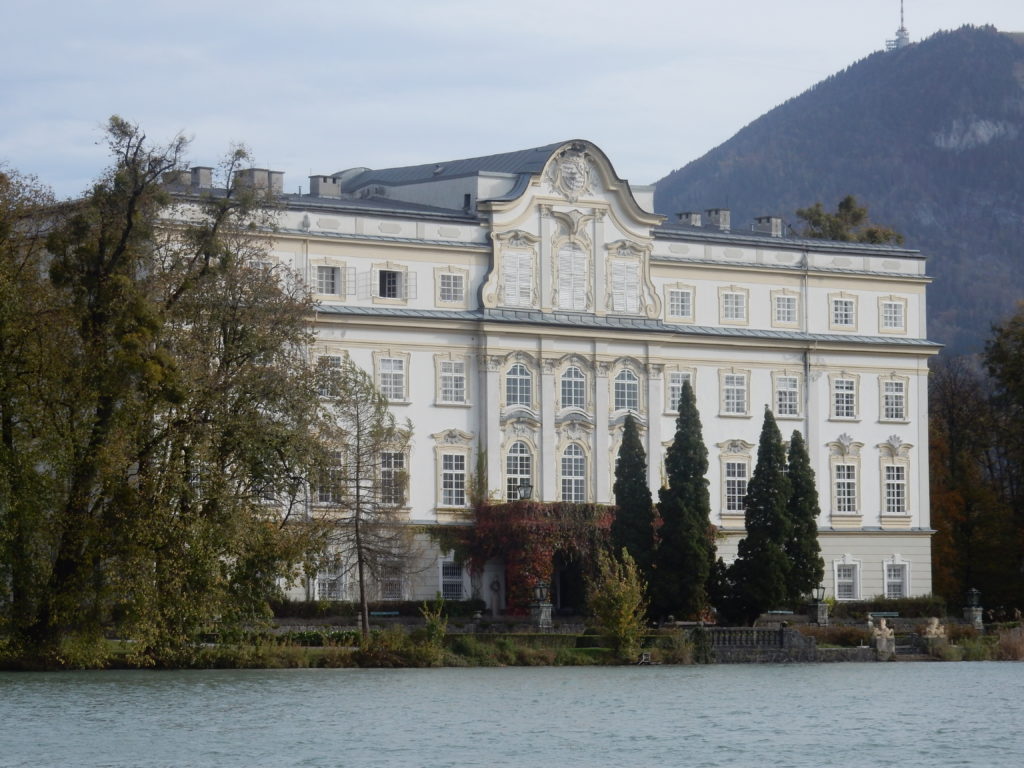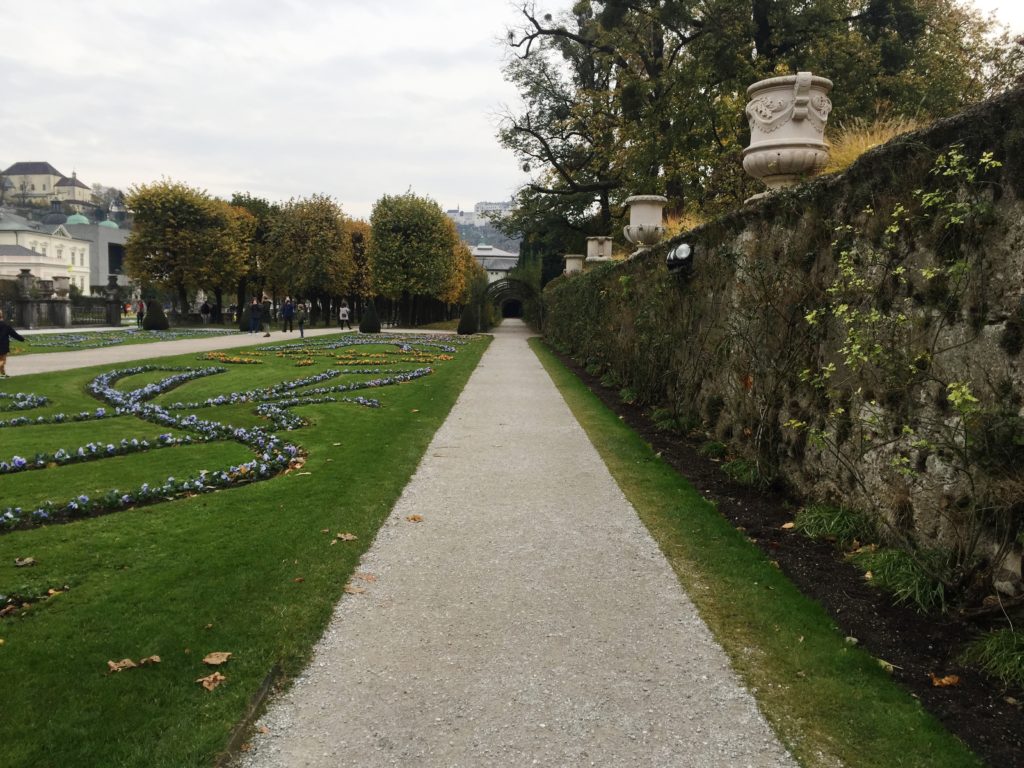 Mirabelle Gardens – What was once a grand palace is now a popular spot for weddings but more than the Mirabelle Palace it's the gardens that are the attraction. The grounds are stunning and but that's not the reason people visit. It's another popular location where the Sound Of Music was filmed and when you're on the tour they'll point out all the spots from different songs specially the " Doe A Deer " and where they were filmed. While we did come during our tour we came back the next day to spend time and take more photographs as it's a lot of ground to cover. There is no entry charge and you can walk in and out as you please. Even if you're not a fan of the movie and don't care about the location the garden and grounds itself are too pretty to not visit.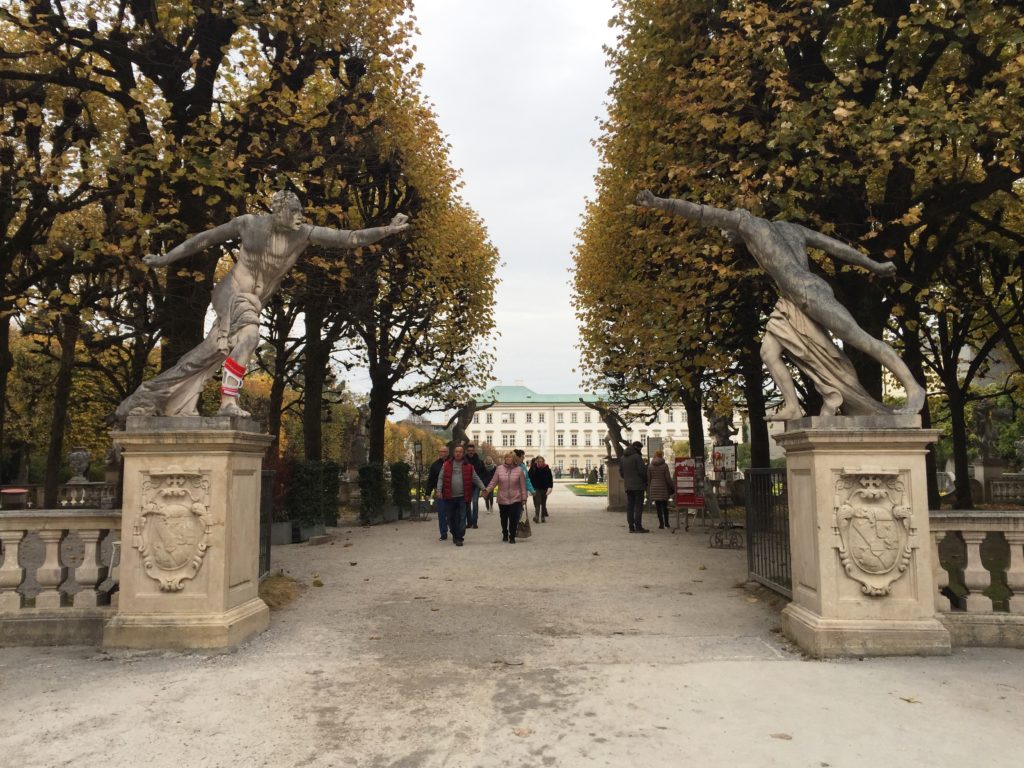 Christmas Museum – You will have to check if this is open all year round but it's an adorable museum in the heart of Mozart's square dedicated to Christmas. The entry is free with your Salzburg City Card and you can admire all the different decorations and Christmas trees. Make sure you visit the gift shop they have the prettiest baubles and if you're hungry grab a strudel from the cafe below they're delicious.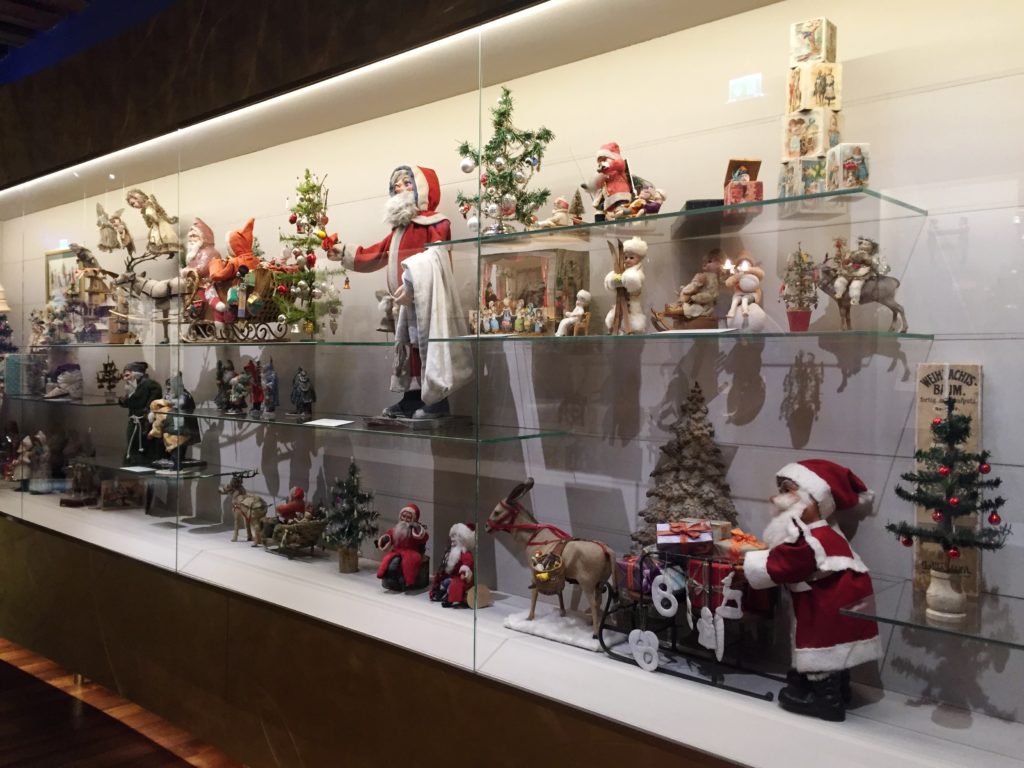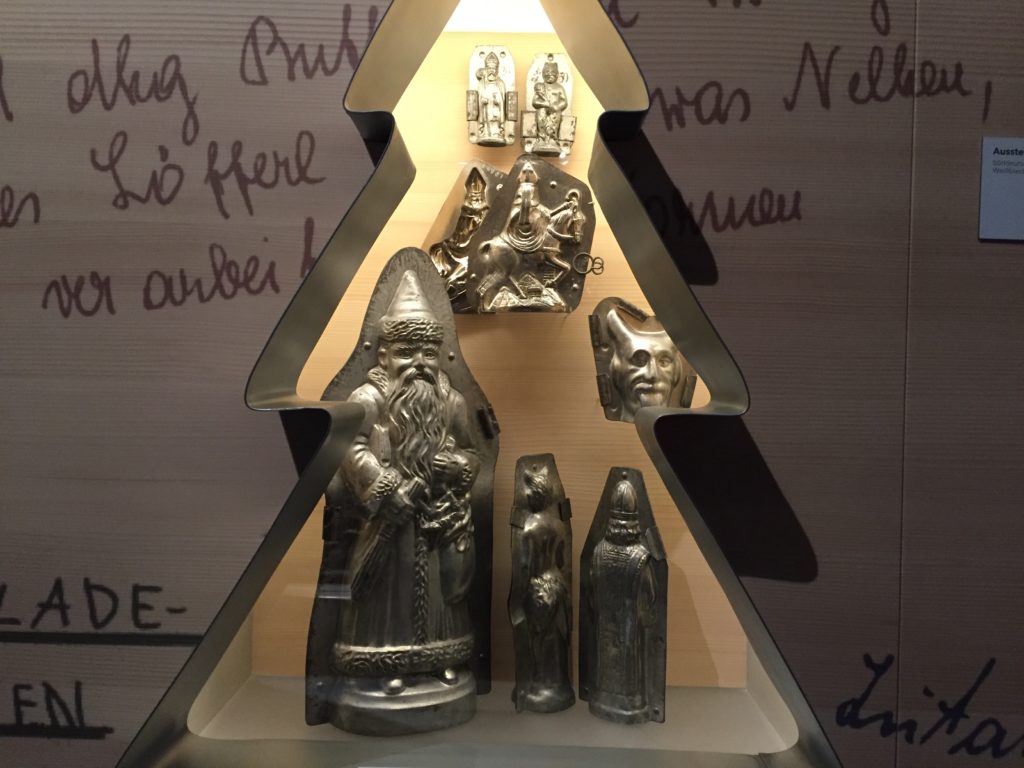 Mozart House – If you haven't guessed it from the several Mozart motiffs, toys, souvenirs and even a square named after him, Salzburg is Mozart's city. He was born and raised here before he moved to Vienna and naturally the city is immensely proud of him. Mozart house is a lovely visit where he stayed and grew up ( different from the birth house ) and is full of information and an audio visual guide to teach you about his past. Sadly there is no photography allowed inside so not many pictures to share.
Mozart Birth House – His birth place is a prominent landmark in the old city and you'll notice it by the distinct bright yellow paint on the wall or perhaps the hordes of tourists trying to take a selfie with his birth house in the background. This is where he was born and spent his formative years and it's a great place to learn more about his early years. Salzburg is divided into the old town that you visit when you cross the river and the newer part of town on the other side of the river. This house is in the old town once you've crossed the river and not too far from Mozart's Square. Again no photography allowed inside and both a visit to his house and birth house are free with your Salzburg City Card.
Salzburg Cathedral – My sister is obsessed with beautiful architecture ( I must confess as am I ) and loved visiting Churches. One of the impressive ones is the Dom Salzburg or the Salzburg Cathedral which is stunning. There is no entry ticket or anything and you don't really need to be particularly religious but I do recommend a visit just to admire the grandeur and sculpture inside. It's really very beautiful.
HellBrunn Palace and Trick Fountains – Hellbrunn is a gorgeous baroque style yellow palace built by Markus Sittikus, the Prince Archbishop of Salzburg. The palace was only meant as a day residence in the summer where the price Arch bishop would visit with friends and then return to Salzburg by evening so there are no bedrooms in the palace. It's located in a suburb away from the main city but worth the visit because of it's pretty grounds but most importantly the Trick Fountains. The grounds are full of hidden trick fountains that Marcus Sittikus used to entertain his guests. Each fountain is well hidden and would be turned on whenever he wanted to surprise them. It's fun to walk through never knowing when you're going to be sprayed. I found the palace itself to be a tad bit boring but the trick fountains are a lot of fun and def worth the visit. The grounds is also one of the many shooting locations for the Sound Of Music including parts of where the song I have confidence was shot. The Palace grounds are also home to the Gazebo that was famously used in the song I am 16 going on 17 in the movie as well.
Getreidegasse ( Shopping Street in Old Salzburg ) – It's not really an attraction per say but this street in the old town was once the most popular shopping district. It's the heart of the old town and has an unmistakable charm and also home to Mozart's Birth Home. Today you'll see boutique stores as well as popular and prolific brands but it's fun to stroll down and admire the shops. I went visited in November so almost every second shop was full of festive cheer and Christmas decorations but even if you visit at another time during the year, there is one shop dedicated to Christmas ornaments all year round.
Monchsberg ( elevator in the mountain ) – To get to the top of the Monchsberg mountain there is an elevator inside that takes you up 485 m in a matter of seconds. It's a great spot for an aerial view just like the castle but from a different angle in fact you can see the castle from here. There is a small restaurant as well as the Museum of Modern Art but I just went here for the view. The Salzburg City Card gives you access to one ride up and down the elevator for free.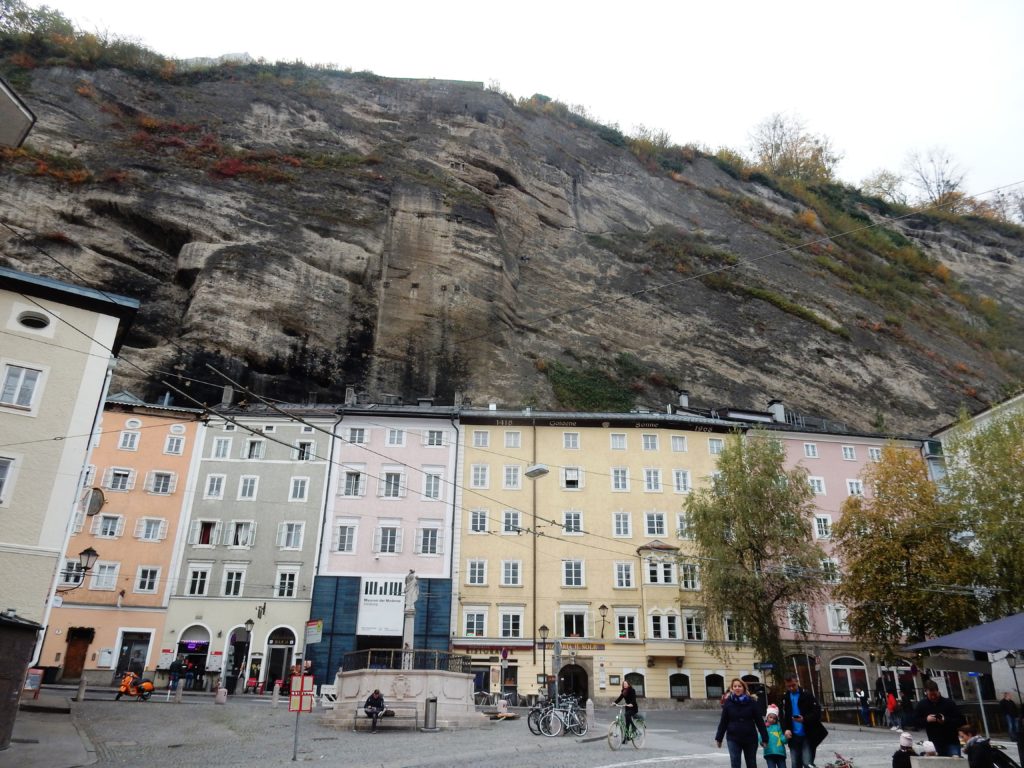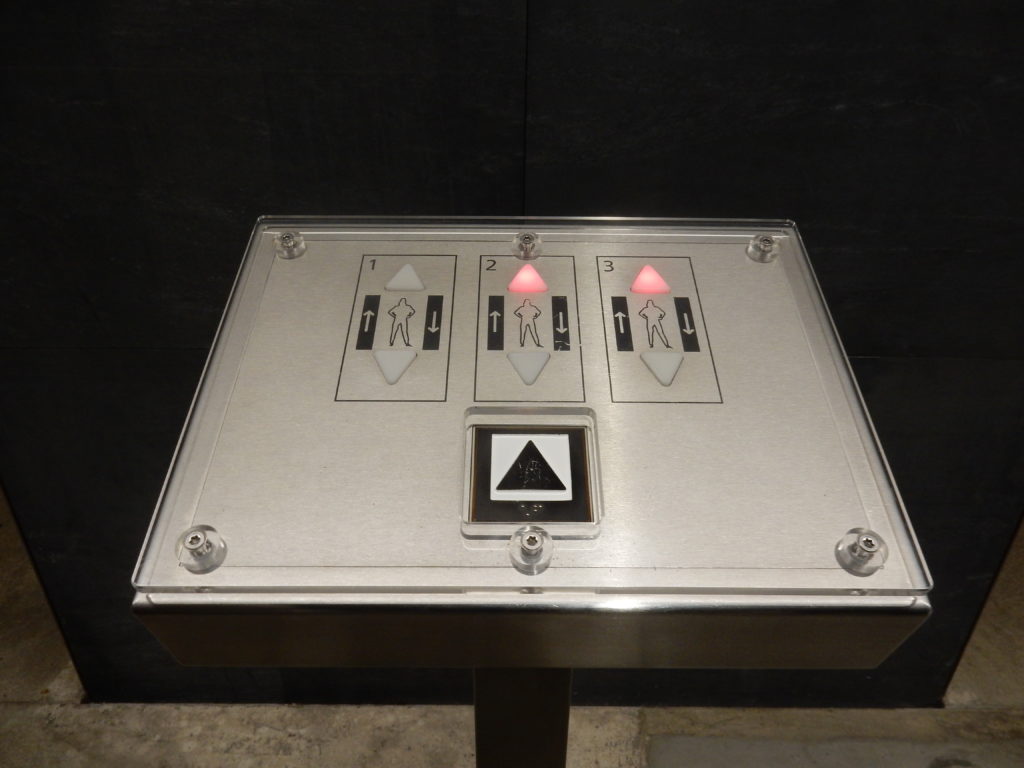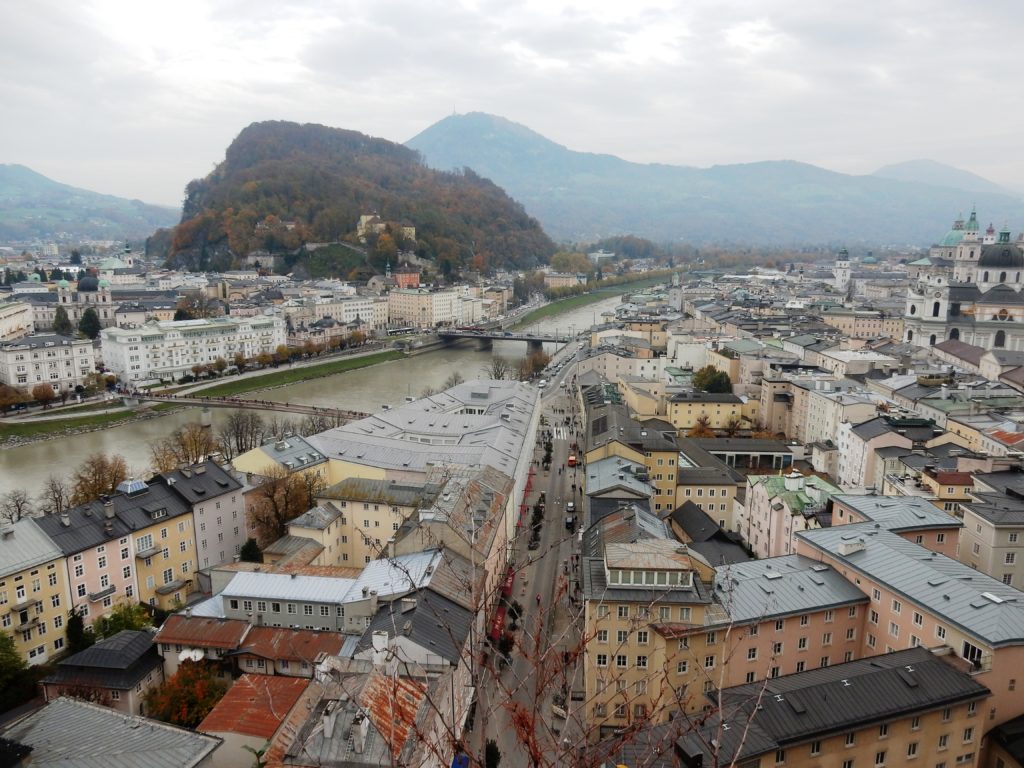 Day Trip to Vienna and Hallstatt
If you've got more days in Salzburg you could easily to a day trip to Vienna which is about a 2 hour train ride away. Alternatively you could visit the small but very pretty town of Hallstatt. It's where we really wanted to go but alas all trips were shut for the season ( this was end Oct early Nov ) and you could only do a private tour which was far more expensive than what we initially planned so left it for another time.
The hotel I stayed at
The hotel we picked for its proximity to the train station so we wouldn't need to take a taxi or bus to get there with our heavy bags was called Der Salzburger Hof and not only does it have the best location but it's cute with a different theme for each floor and a killer breakfast spread in the morning. I think I paid a little more than I would have liked because I ended up booking last minute but it was worth it. Very comfortable and convenient.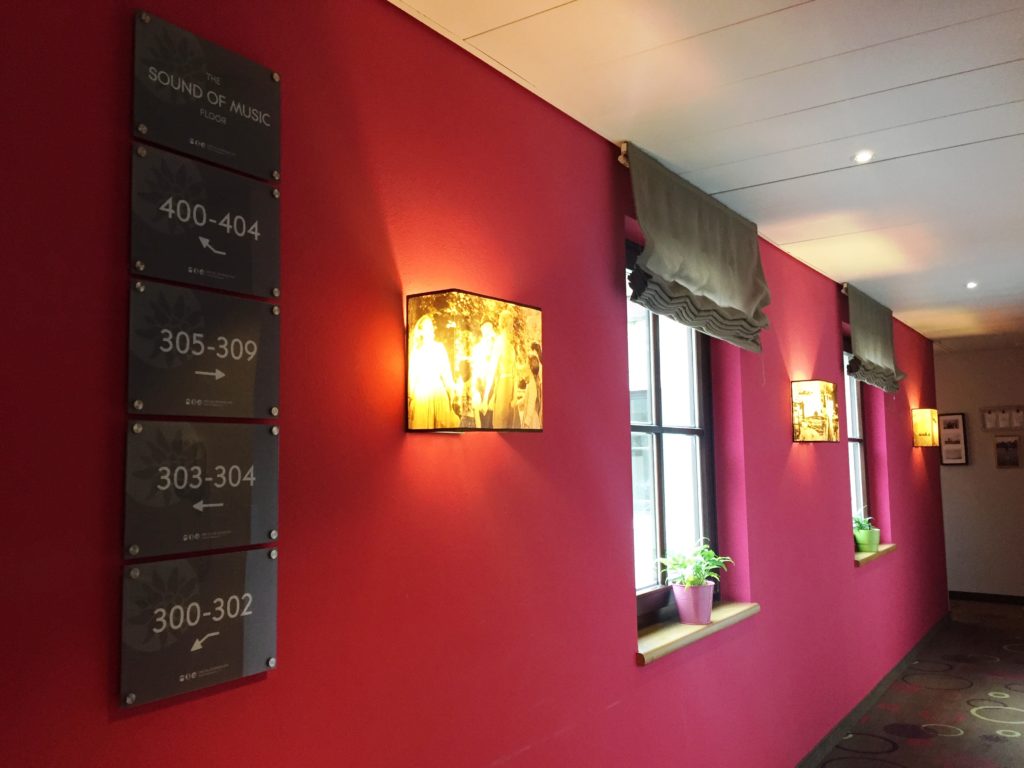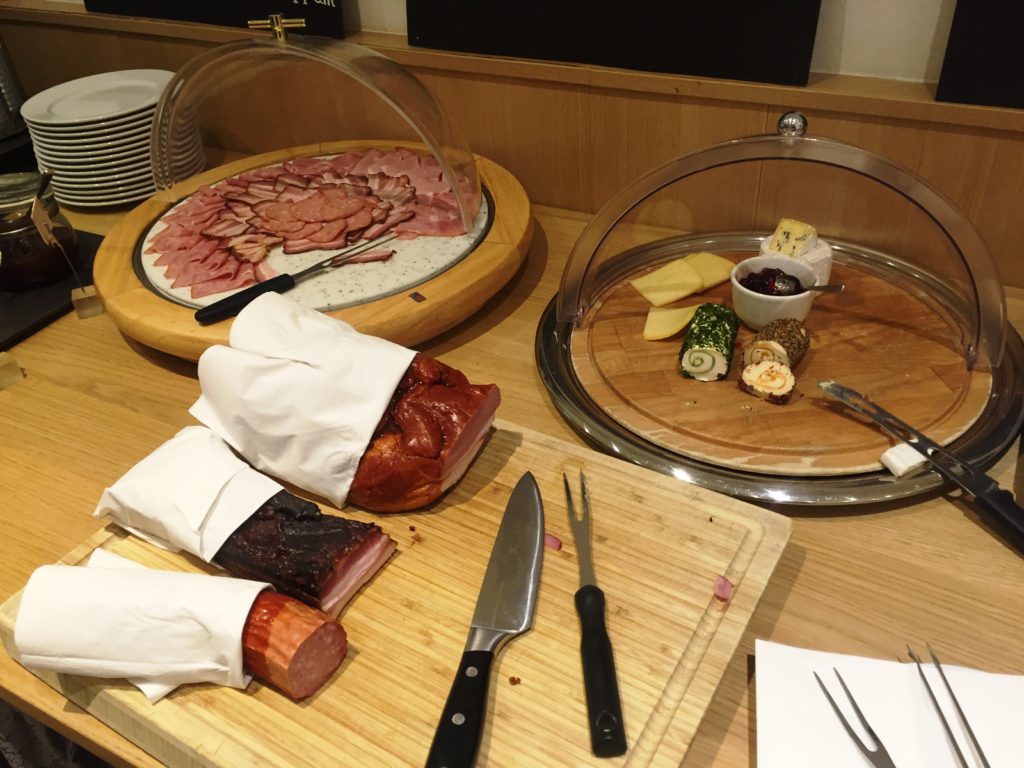 I've also documented my entire journey on my Travelibro app that you can find RIGHT HERE
For more stories from Salzburg you can check my Instagram highlights labelled Salzburg RIGHT HERE
Disclaimer : While this was a personal holiday the Salzburg City Cards were sponsored by the Salzburg Tourism Board and Austria Tourism and they were incredibly helpful. As always, thoughts ideas expressions opinions and suggestions are all purely mine 🙂
For more updates from my trip and my other travel adventures be sure to follow me on social media under my handle – thetinytaster