It's been a while since a hotel has ticked all the boxes for me. I spent two nights at the Barahi Jungle Lodge in Chitwan Nepal and all I wanted was to stay longer. It's not a feeling that happens often. Usually I want to stay back to escape the reality of life or work but in this instance I felt I could stay here for much longer. If you're planning a trip to Nepal or just want a bit of quiet, comfort, a small slice of luxury and a fabulous jungle experience then you need to come here.
The resort itself is beautiful and feels like you're staying in the heart of the jungle. Which lets be honest you actually are since the entire property is by the banks of the Rapti river. Once you cross the river you're in the main jungle area. Everywhere you look it's lush and green and with a room that faces the river you're in for a treat with the view. If you're lucky you'll even spot a rhino or two from your balcony! Doesn't get more exciting than that specially since the Rhino is the king of this jungle.
Each room is spacious and beautifully designed with earthy tones of orange and brown and feels like you're own luxurious little tent or hut in the middle of nowhere. Each room has a spacious bathroom, a small balcony that's lovely to sit out in the evenings or early morning to enjoy a cup of coffee and watch the forrest and river. Needless to say it's air conditioned, spotless and has all your basic amenities.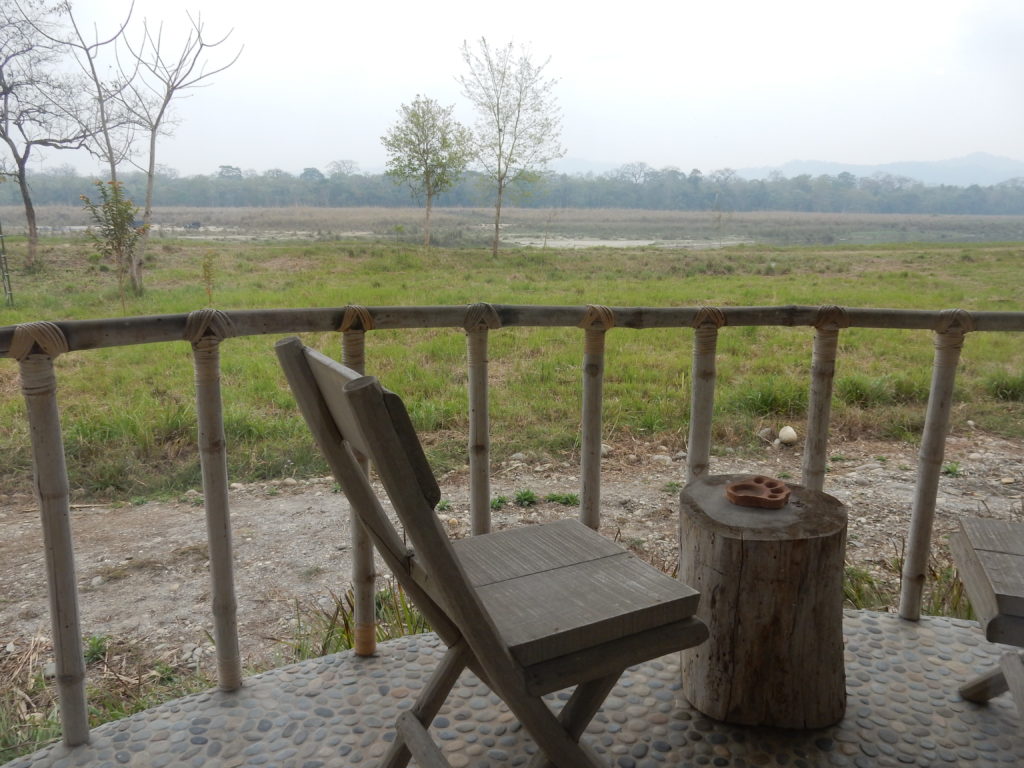 The resort has a wonderful common area for dining where most meals and breakfast happens though they do like to surprise their guests sometimes with dinner at secret locations. The verandah next door is a nice place to relax and usually the meeting point for all safaris and you could also jump into their pool and cool off between safaris or just laze by the pool and enjoy a cocktail.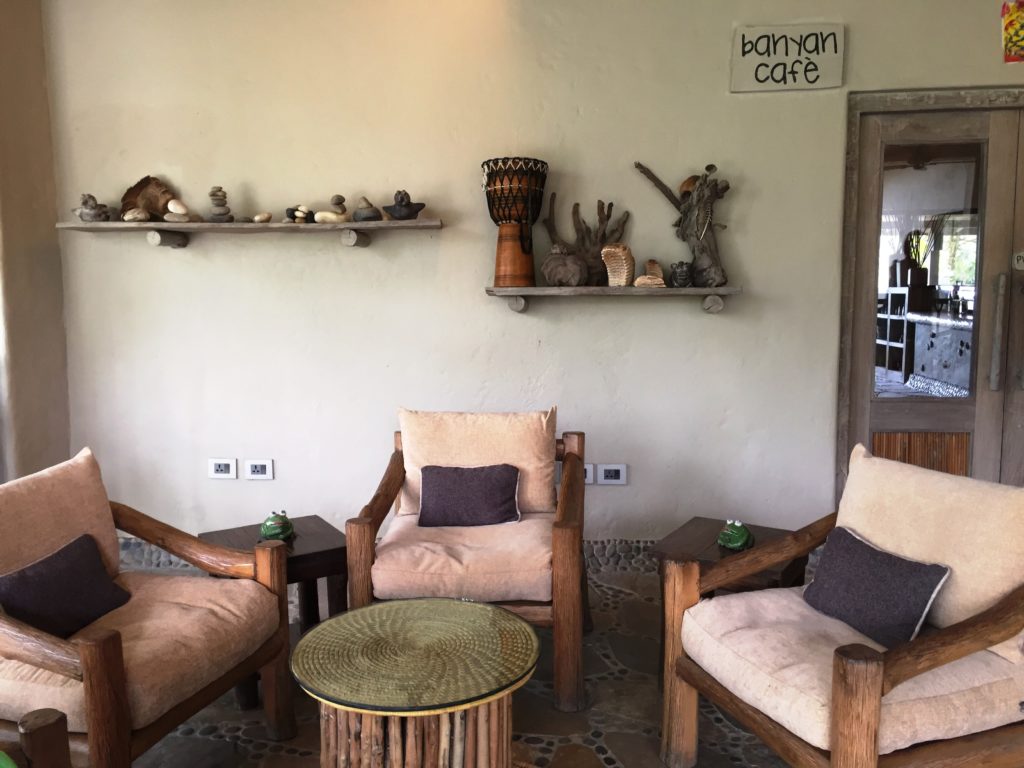 To completely destress there's a spa where you can book a massage to get rid of any kinks and I have to say it's highly therapeutic specially after a long day of game drives.
Since the resort is right by the river, they make sure to use it for more than just getting to the jungle. You can opt for early morning or late evening boat safaris where you cruise down the river with a naturalist and if you're lucky like I was on my last morning, you'll spot a rhino or two bathing and cooling off in the river.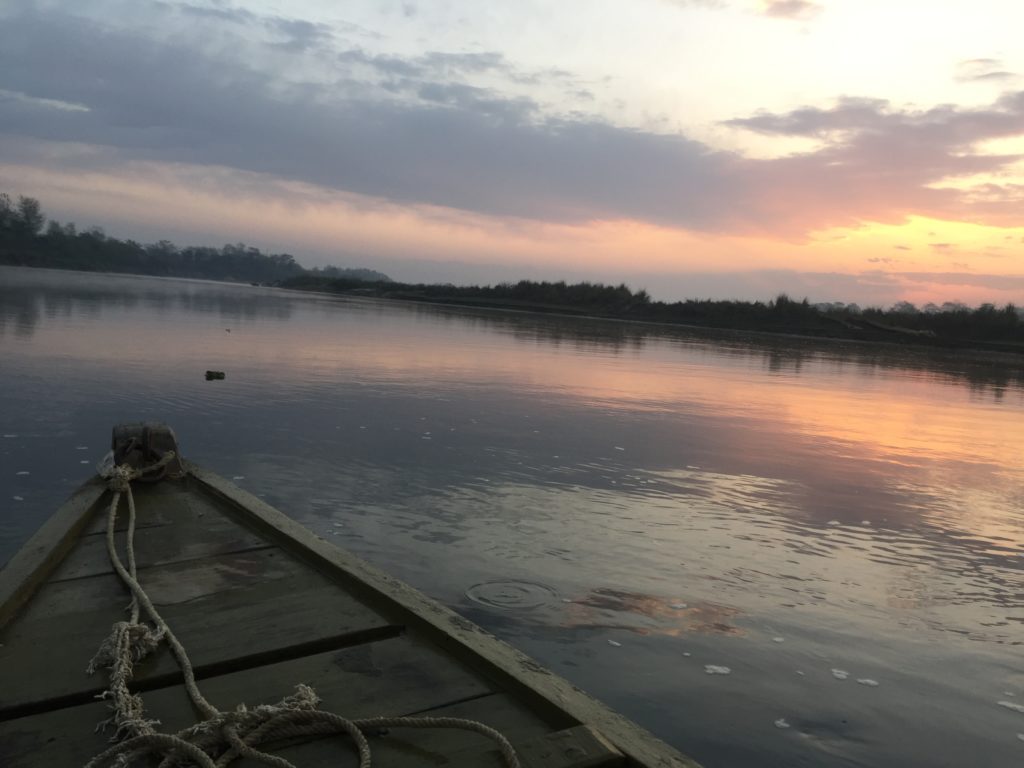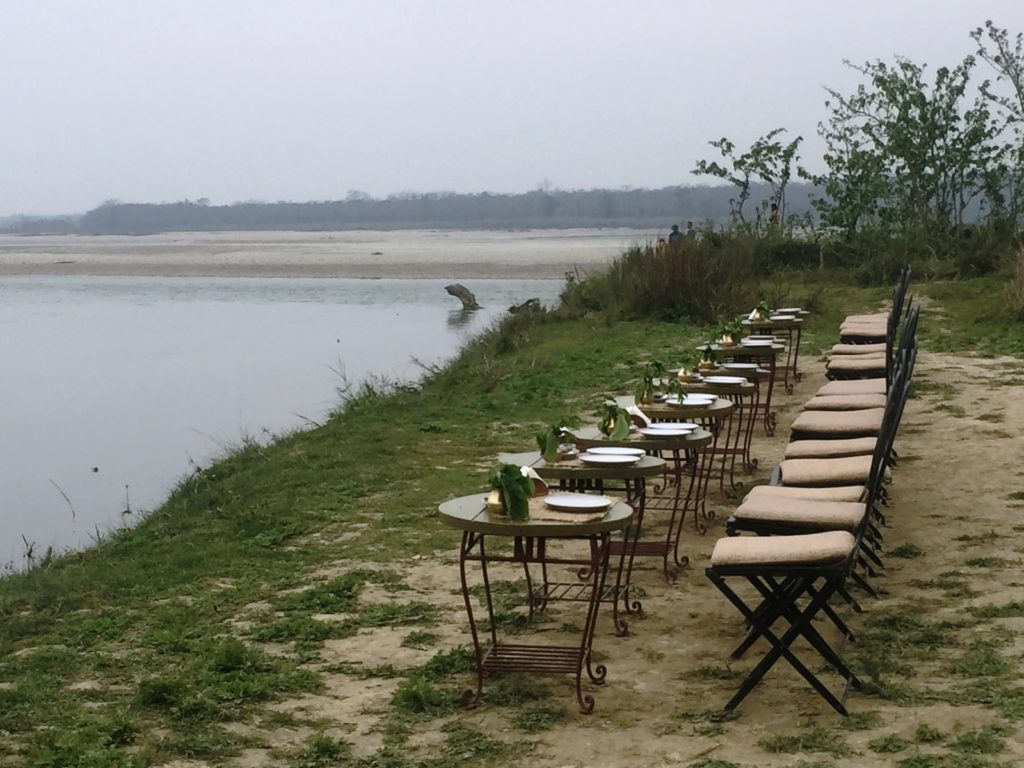 Now while the resort is beautiful the main attraction here is of course the jungle and Chitwan has its own charm. It's thick and dense in patches and then has these wonderful bits of vast openness. I had the pleasure of doing a full day safari which is a unique experience of being in the jungle from the morning to evening and I was thrilled to bits. While we were very hopeful to spot a tiger it's not so easy in this jungle and sadly my jeep didn't see one but what we did encounter was magic.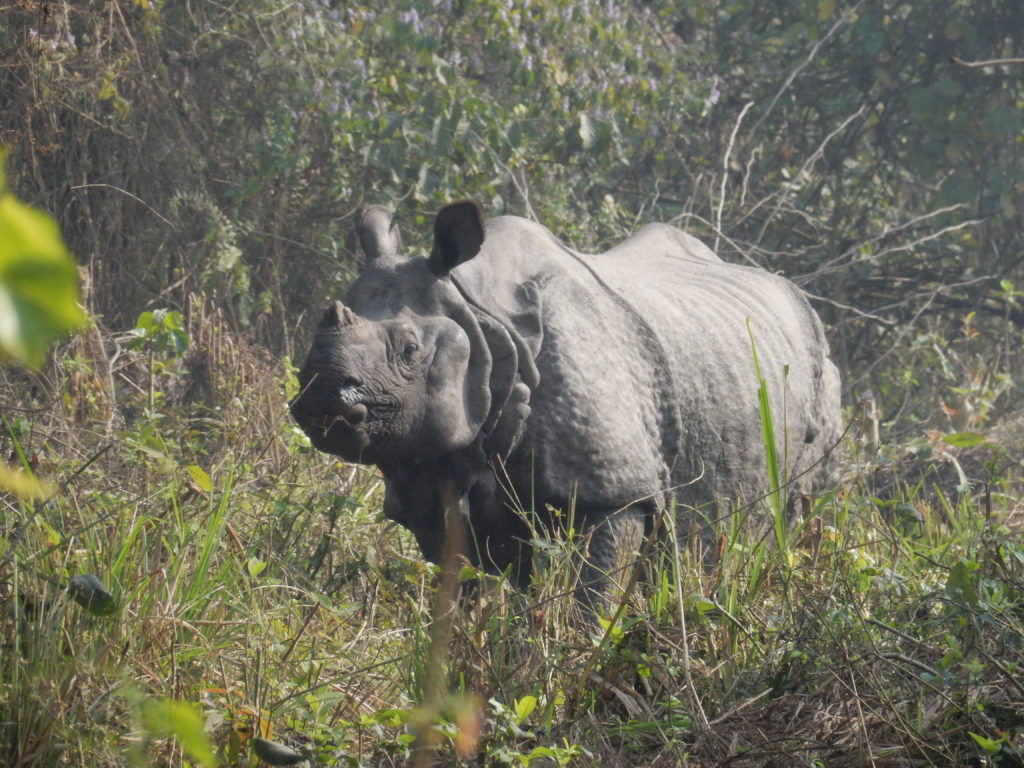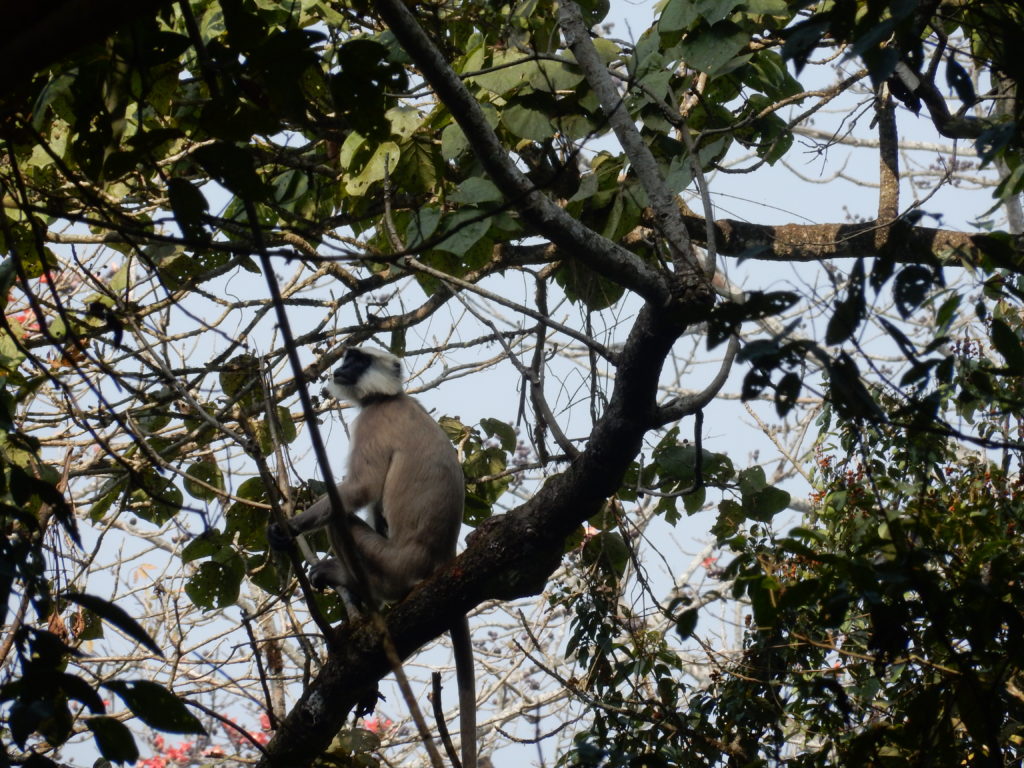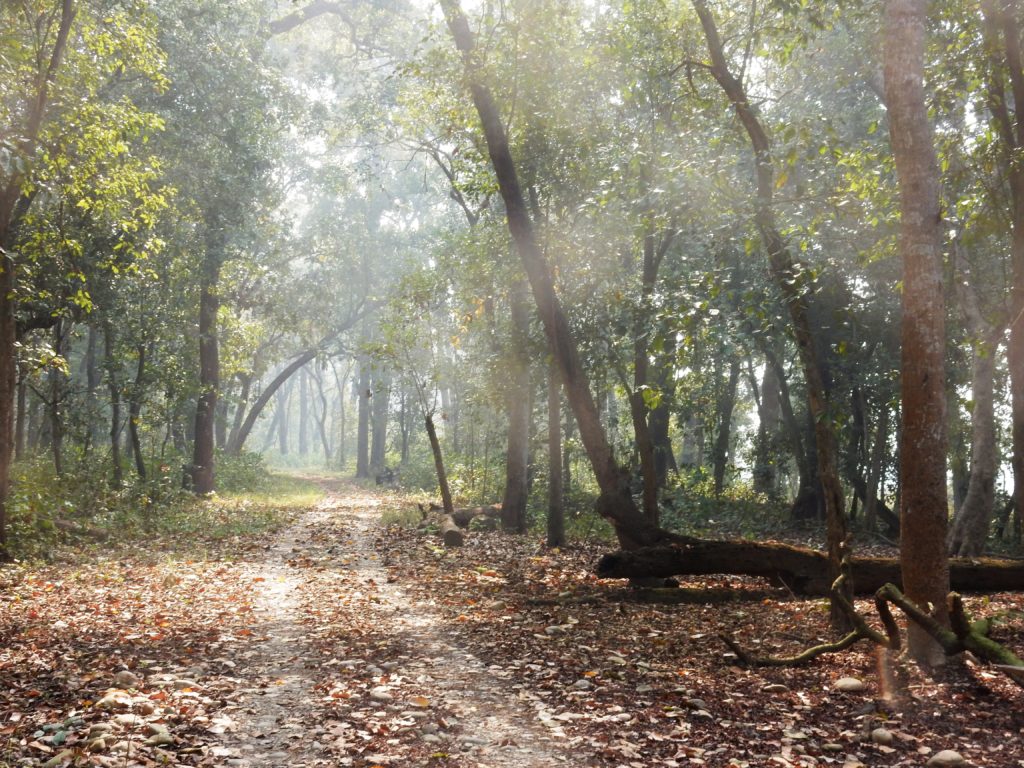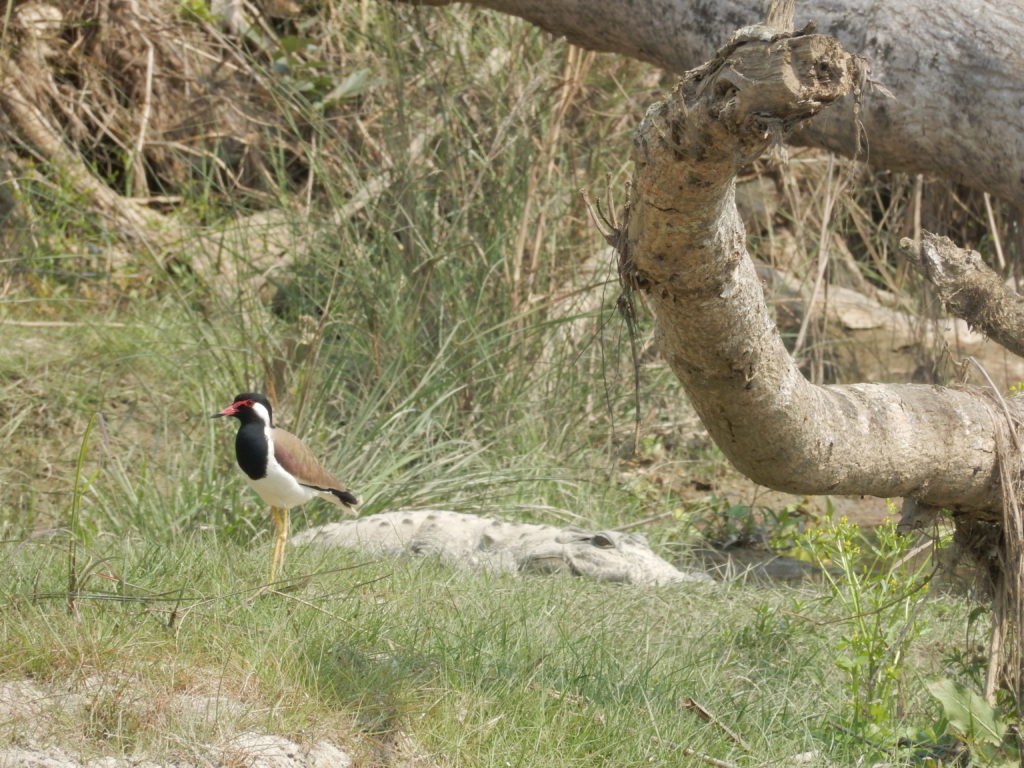 While this was a collaboration between the hotel, Nepal Tourism Board and myself as part of a press trip I have to be completely honest here and say that I genuinely recommend staying here, it's an experience unlike any other. That's high praise from me seeing as I've done safaris in India, South Africa, Sri Lanka, Kenya and Nepal previously and while I've loved them all, this has been the most special.
How To Get There – The closest airport is Bharatpur so ideally fly from Kathmandu to Bharatpur and then about an hours drive to the resort. You can also take a local bus or drive from Kathmandu but it's much longer.
When To Visit – You can visit all year round really but the winter months are cooler and far more cosy.
Average Price – It depends entirely on the package you opt for ( full board, only breakfast ) and how many days but it's approx 260 – 300 USD per night including a safari.
Disclaimer : This post was done in association with the Nepal Tourism Board and Barahi Jungle Lodge. As always, thoughts ideas, suggestions, opinions are always mine
For more updates on my food and travel adventures, follow me on Facebook, Twitter, Instagram : thetinytaster