It was my first ever visit to Dubai and thought that of all the hotels to pick from, I'd pick a brand I'm extremely partial to. I've had terrific experiences at Taj properties in India and thought I'd stay with a brand I'm familiar with and truth be told, I was so far from disappointed.
The Taj Dubai is a lovely property with spacious rooms, an exquisite spa ( sadly I didn't have time for that ), various dining options and most importantly nestled in the perfect location. It's in Business Bay just off the popular Sheikh Zayed Road and close to the Dubai Mall ( there's even an hourly shuttle service taking you to the mall and back through out the day)
I was staying with my sister and we were just off a tour ( my first ever thetinytastertours , you'll read more about that soon enough ) from South Africa and I wanted to do nothing but relax and unwind in Dubai and the hotel let us do just that, and do it in style.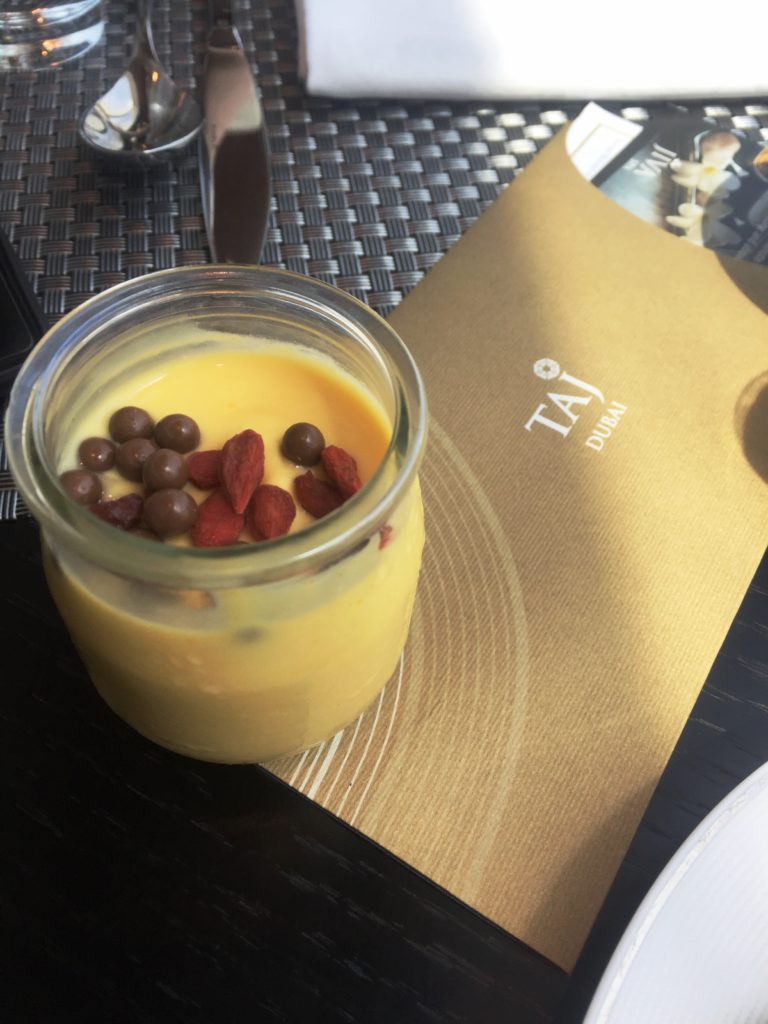 We had booked a standard room but to our wonderful surprise the hotel had graciously upgraded us to a Burj Khalifa facing suite. Of course the view from our suite was fantastic but the sheer size of this suite and the comfort was much appreciated.
Along with a fabulous upgrade come a few special perks like exclusive access to their Executive Lounge where not only can you enjoy a quieter breakfast but a complimentary high tea service each evening and round the clock snacks as well.
If you aren't booked in a higher category room and don't have access to the lounge don't worry, the hotel does a wonderful little Arabic ceremony at their coffee shop which is the Byzantium Lounge where every evening from 5-5.30pm they serve guests complimentary Turkish Coffee and Arabic snacks to give you a flavour of Dubai..
Apart from the location, price point ( it's very well priced for a 5 star hotel specially compared to the others in the city ) and it's comfortable rooms, it's really the service at the Taj Dubai that outshines everything else. Right from the concierge, the front desk, the bell hop, the waiter at breakfast to the staff who happen to catch you in the hallway and greet you warmly. Each and every person makes sure you feel welcome and have a pleasant visit.
Next time you're in Dubai, stay at the Taj Dubai and experience a slice of what they proudly call Tajness.