It was my first trip to Japan and I decided to embrace every second of it. I will admit I was a tad bit disappointed with not being able to visit Tokyo or Kyoto but it turns out that the best food in Japan is found in Hokkaido.
The island is famous for their milk and dairy products which in turn gets shipped all over the country. It's the birth place of Royce chocolates which are really popular and home to some of the freshest most incredible seafood which is also then shipped off to other parts of Japan.
Hokkaido is cheaper in comparison, not touristy at all and home to an incredible culinary experience. These are 7 incredibly delicious things I ate in Hokkaido which you mustn't miss out on when you visit.
Sushi – You can't come to Japan and not indulge in what is possibly their national dish. Sushi and sashimi is easily available all across Hokkaido but some of the best sushi restaurants are found in a small seaside town called Otaru. There's even a street dedicated to sushi restaurant where you get some of the best Japan has to offer. I was lucky enough to visit a conveyor belt sushi restaurant which offered exquisite sushi and a far cheaper price than what say Tokyo would have to offer.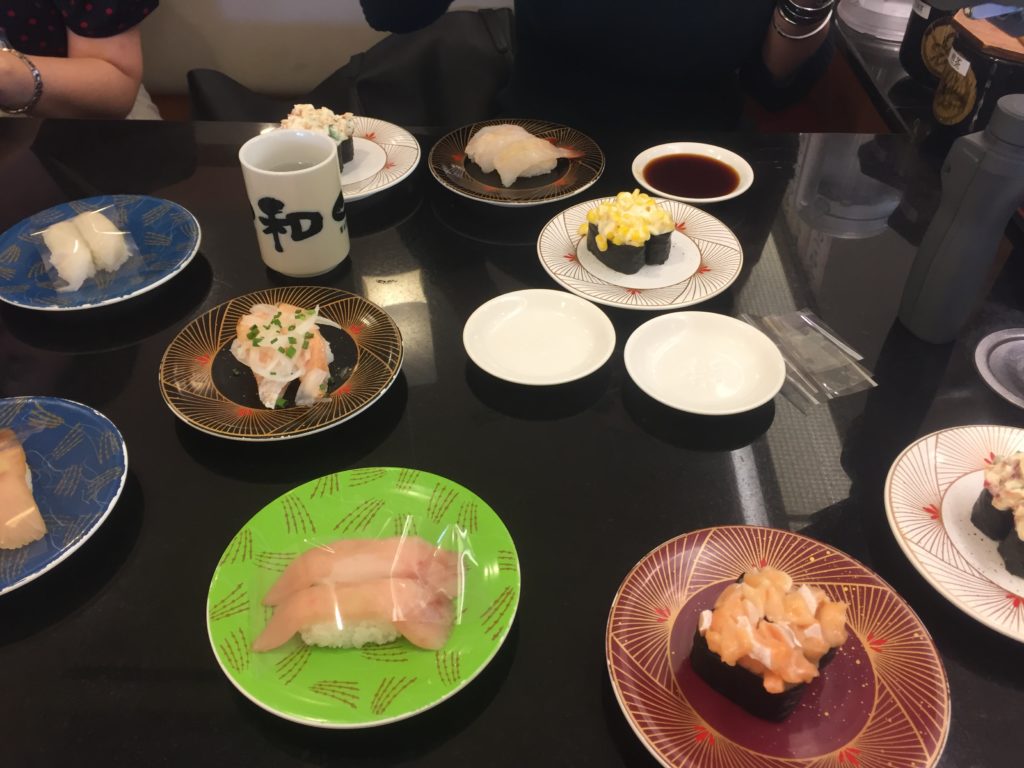 Donburi – This is essentially a rice bowl dish. Japan loves their plain white rice and eats it dry with either meat fish or vegetables saans any sauce or gravy much to the displeasure of most Indians who like their rice drenched in some sort of liquid. Seafood is bountiful here in Hokkaido and most donburis come with an array of choice from the sea. The fish is unbelievably fresh and isn't dressed or cooked with too many ingredients so you can taste the meat. Just some soy sauce and wasabi to accompany it along with a bowl of steaming miso soup and you have the perfect Donburi.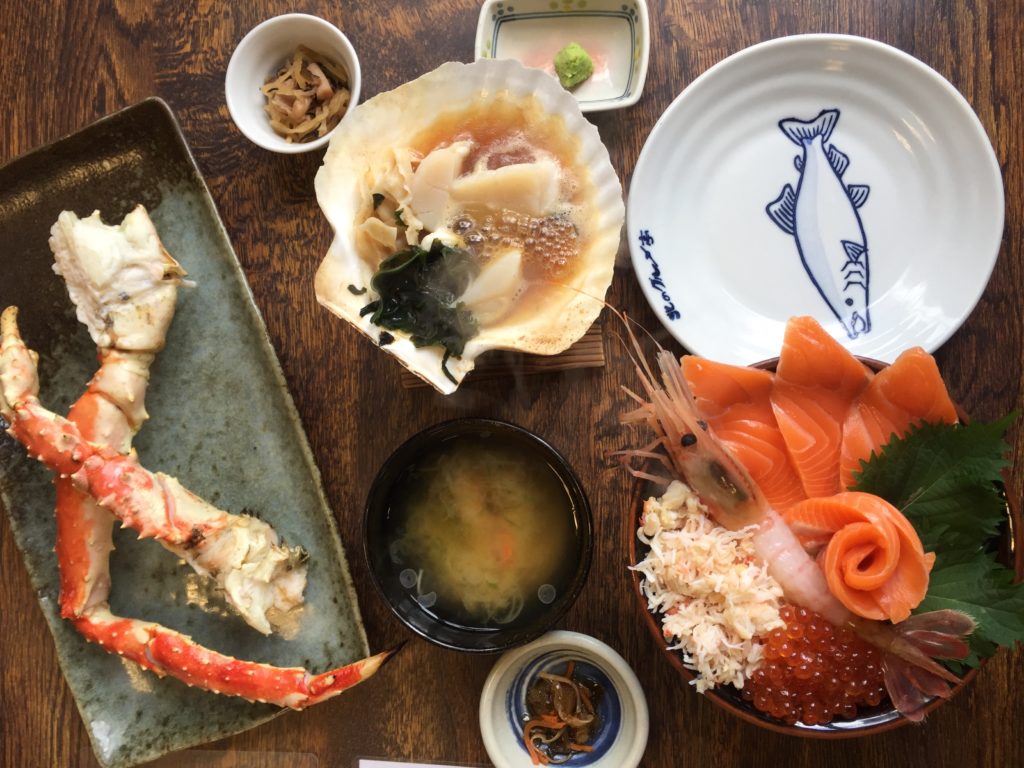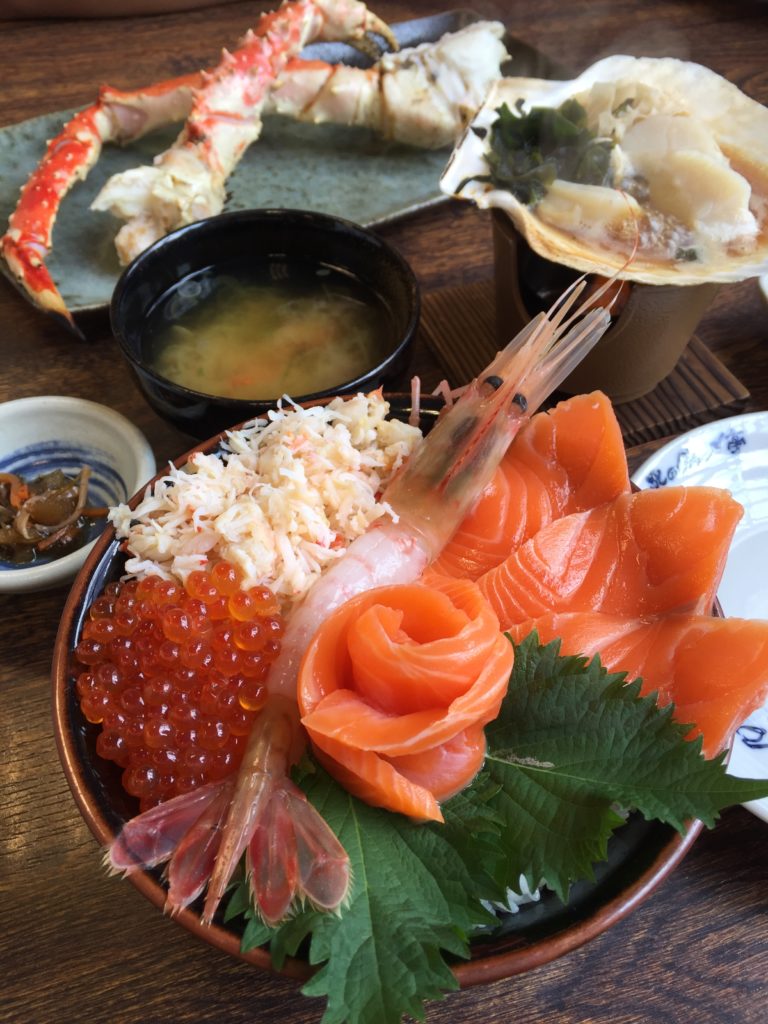 Tempura – A staple at any Japanese restaurant and also the safest thing to eat for terrified travelers afraid to be bold with their food choices. Usually vegetables and shrimp comes batter friend as an accompaniment or an addition to a main dish but you can enjoy tempura on its own. It's filling crunchy and a far cry from the stodgy greasy clumps you get back home that is passed off as tempura.
Genghis Khan – The most unusual name for what Is seemingly a simple bbq dish. I'm not sure why it's called this but it's like a Mongolian bbq where you grill your choice of meat preferably mutton but can also be beef or lamb along with vegetables and eat it with it's special dipping sauce and a lot of local beer. I don't find this to be any different from a bbq anywhere else except for the dipping sauce it's served with. Still makes for a fun dinner and a delicious meal.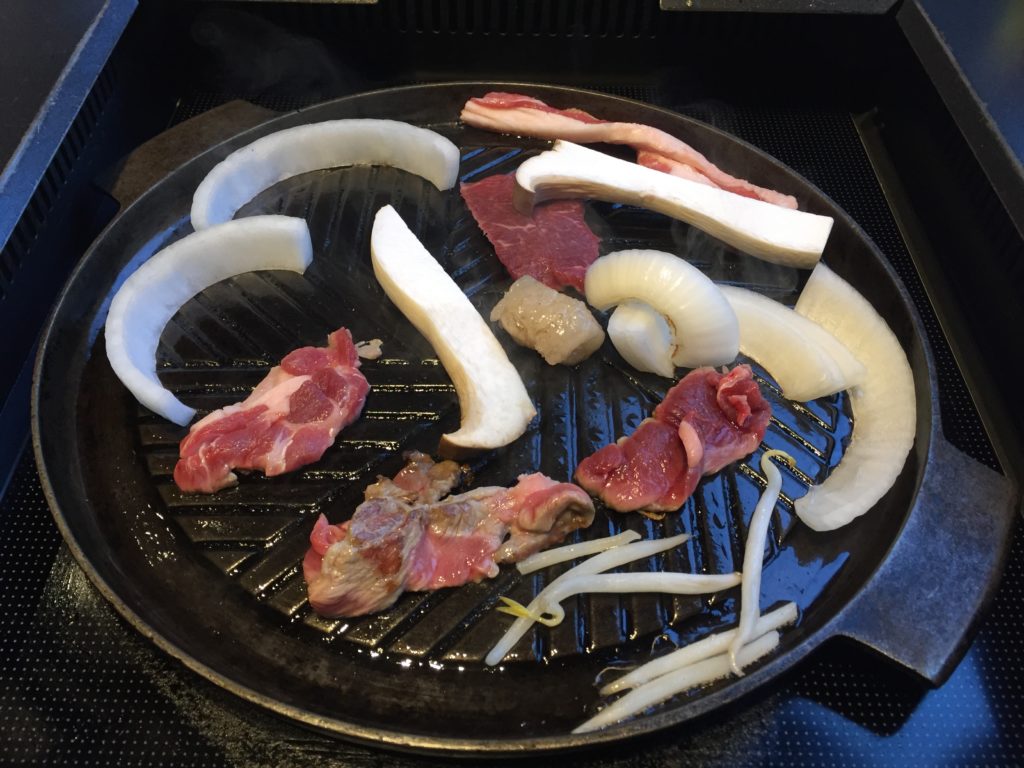 Ramen Bowls – Another dish that's synonymous with Japan is Ramen. These are easily found across Hokkaido and in some cases there's even an entire floor dedicated to Ramen restaurants that serve just that. It's a bowl full of the most intense and incredible flavoured broth with noodles, eggs, meat and seaweed. In Hokkaido the Ramen is served with an unusual topping of corn and butter. Both ingredients are famously produced in Hokkaido and they add it to the Ramen and it works surprisingly. All Ramen is pork based unless you opt for vegetarian broth, a few restaurants have that choice but sadly not many.
Crabs – While corn, milk and dairy are popular items produced in Hokkaido the most popular is crab. The coastline is full of some fabulous seafood and some of the most expensive crabs as well. You can pick King crabs Queen crabs or even the local favorite Hanasaki crab. There are specialty crab restaurants and you can pay top dollar depending on the size and quality of the crab. It's still far cheaper than other parts of the country for fresh crab and possibly one of the best places in Japan to eat crab.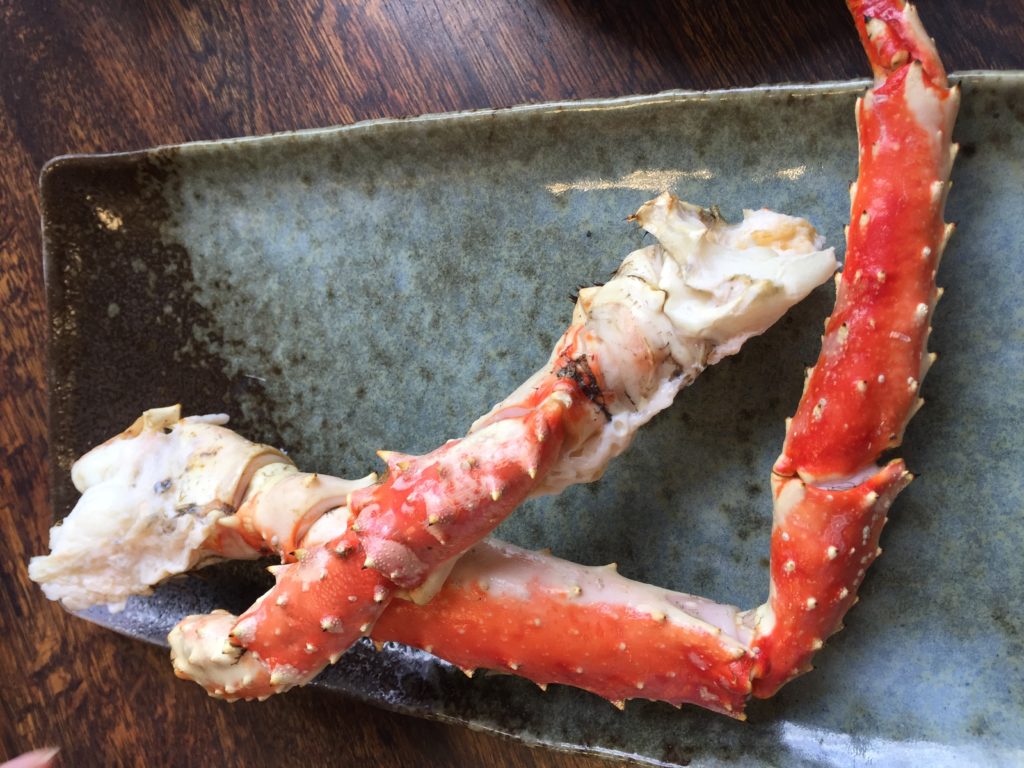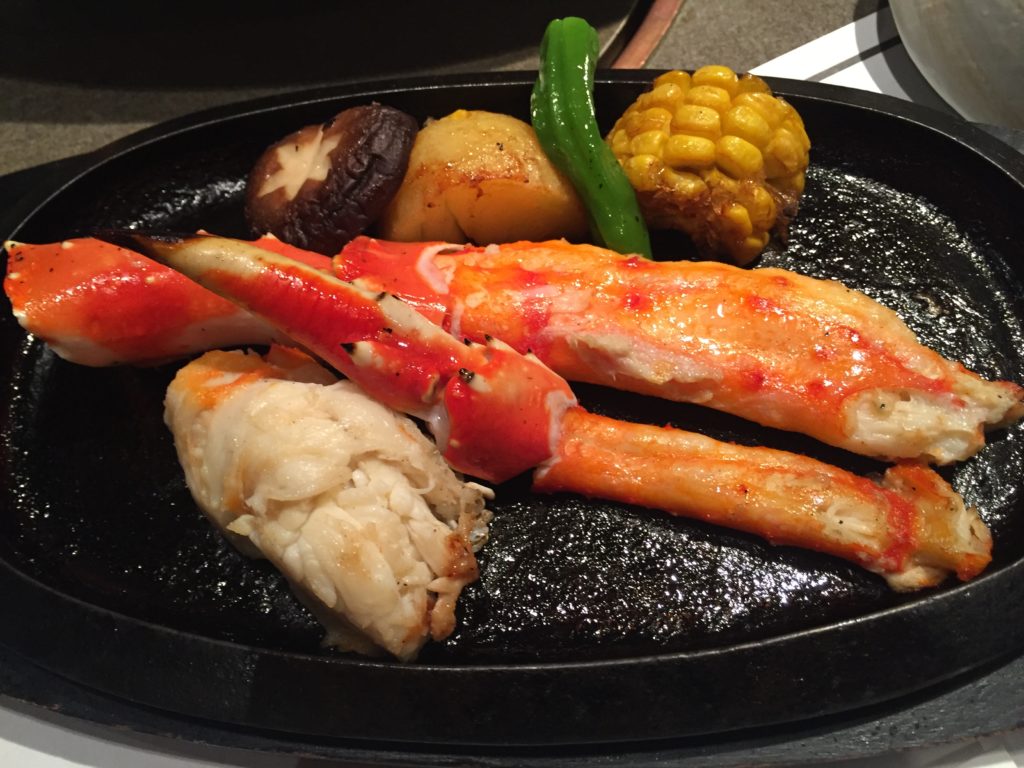 Melons – It's going to sound strange but another one of Hokkaido's claim to fame is the yubari melon. They love melon so much it's found in sweets, desserts, ice cream or just eaten plain as a dessert course post a meal. It is one of the sweetest and makes for a fabulous snack. I highly recommend trying some.
Disclaimer : My trip to Hokkaido Japan was made possible thanks to Singapore Airlines and Fly Scoot. All thoughts ideas and impressions expressed in this article are purely mine.