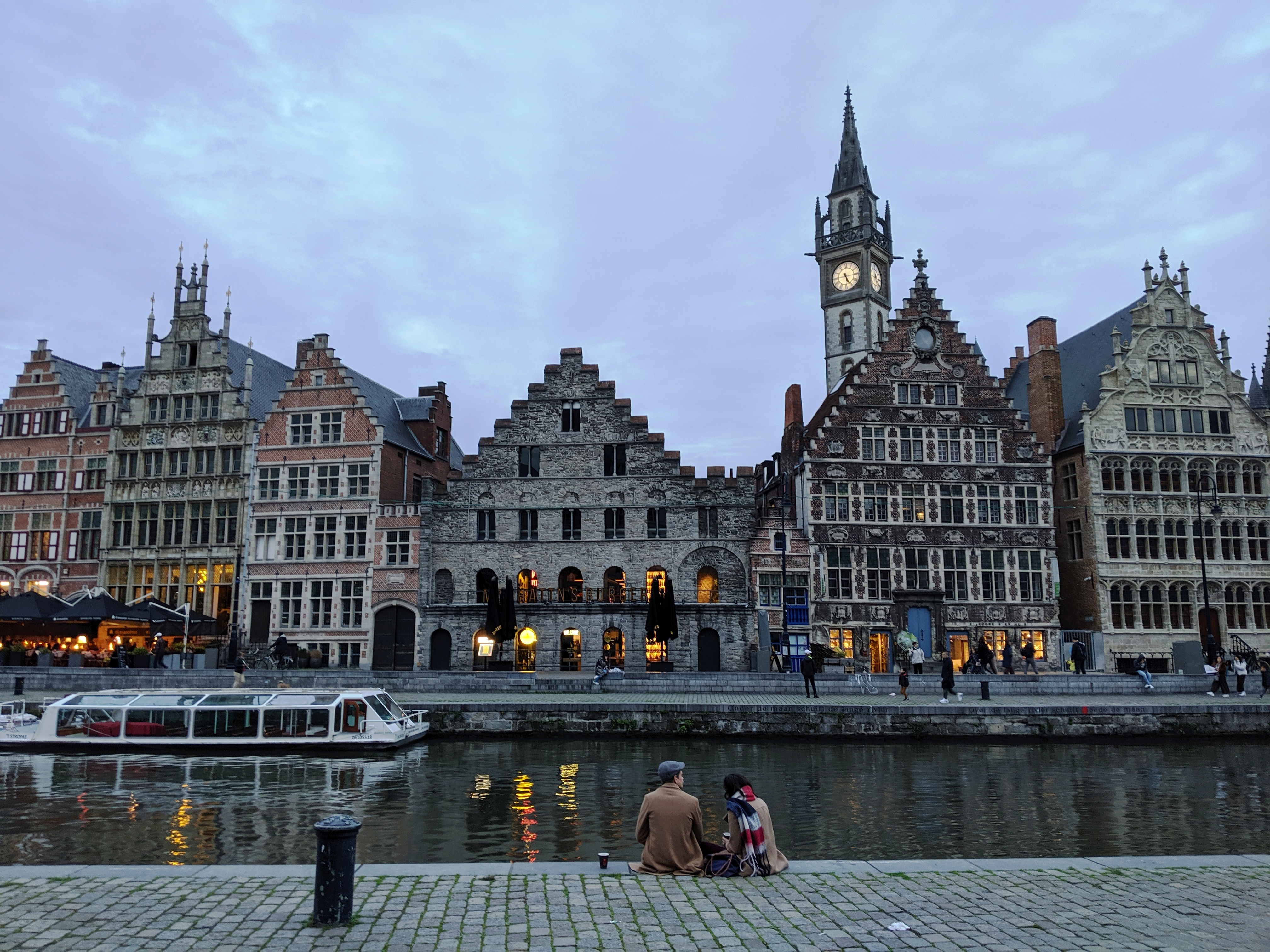 I had just 3 days to visit Belgium and after much deliberation I decided Ghent would be the city I visited. I couldn't have been happier with my choice as this little town is so wonderful with its medieval centre, tourist spots, winding canals and over all charm. I think it's an excellent place to visit and is actually in close proximity to both the capital Brussels and other cities making it a great spot to park yourself and then do day trips ( I did a trip to Bruges for the day, it's barely 30 min away ).
I decided to break this up into parts making it easier should you want to plan a trip to Ghent.
Stay – Novotel Ghent Centrum is a centrally located hotel right in the heart of the old town so was perfect for me. It is super convenient to get around, easy to get to from the train station ( just a tram ride away ) and extremely comfortable. I got lucky with a stunning view of the St Nicholas Cathedral right outside my window and the softest beds in my room. An added bonus for me was their excellent breakfast spread. I find often in Europe breakfast tends to be just bread and cheese but the hotel offers a hearty spread so if you're here, don't skip breakfast!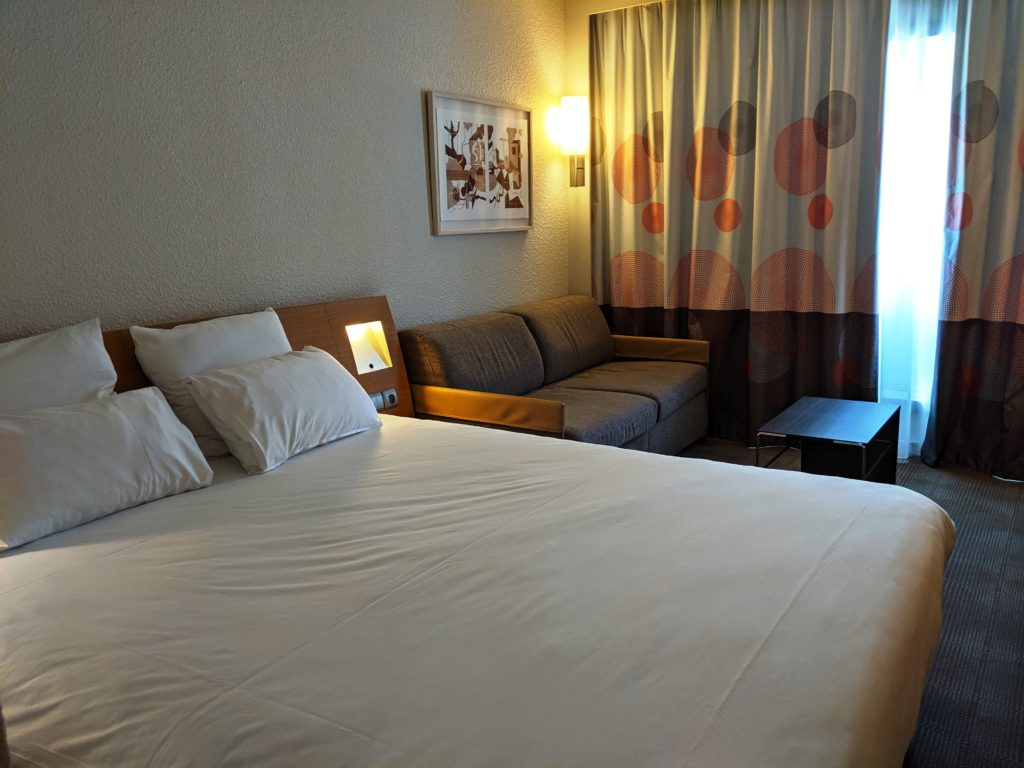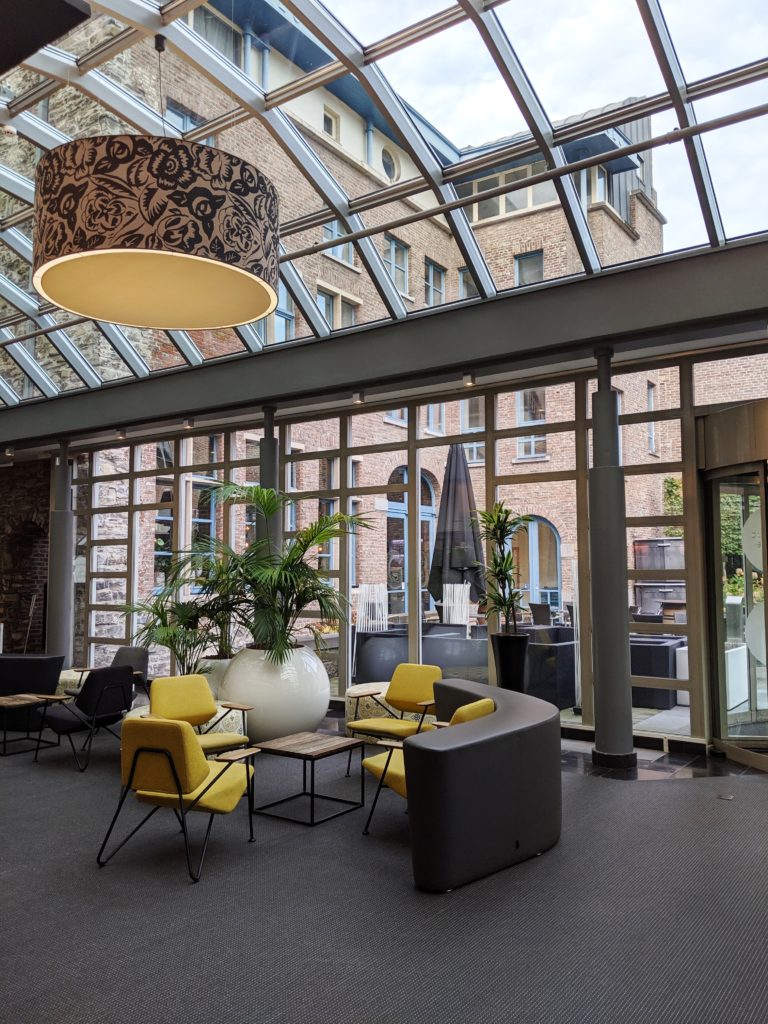 See – Ghent is a small town but there's still plenty to see and enjoy. The main Ghent Nicholas Cathedral which is stunning from both the inside and outside. The Belfry which is right next door, you can climb up all the way to the top for an aerial view ( I missed this so perhaps next time ). If you enjoy small boat rides then a mini cruise on the many canals is ideal though I much prefer walking around to take it all in.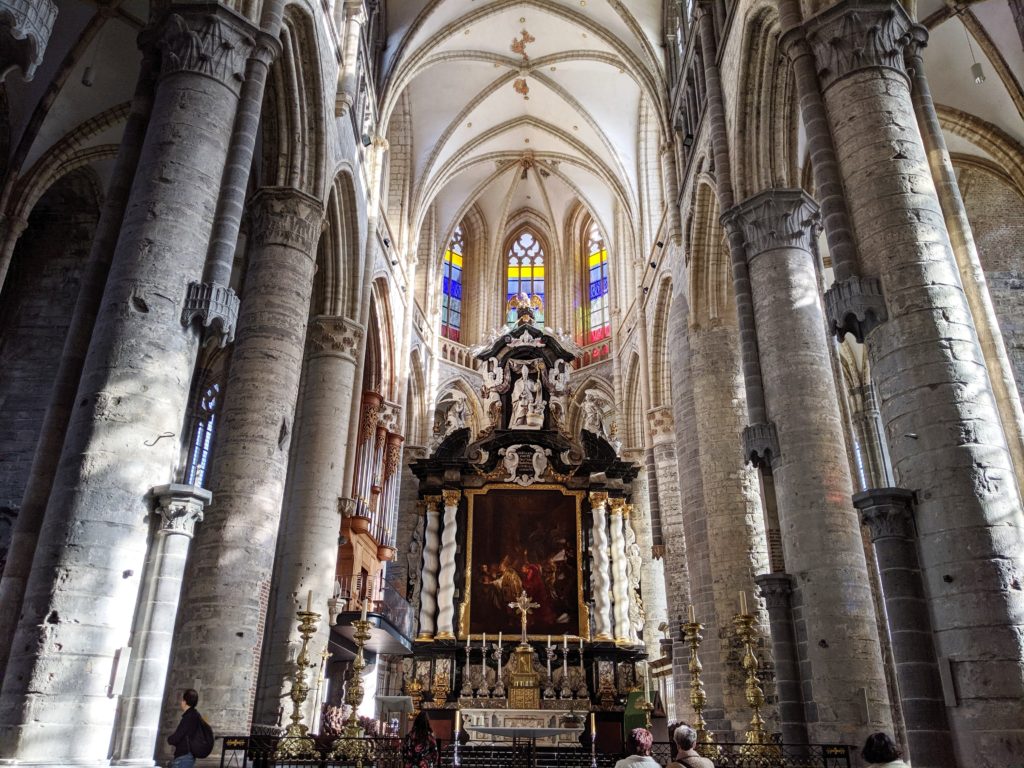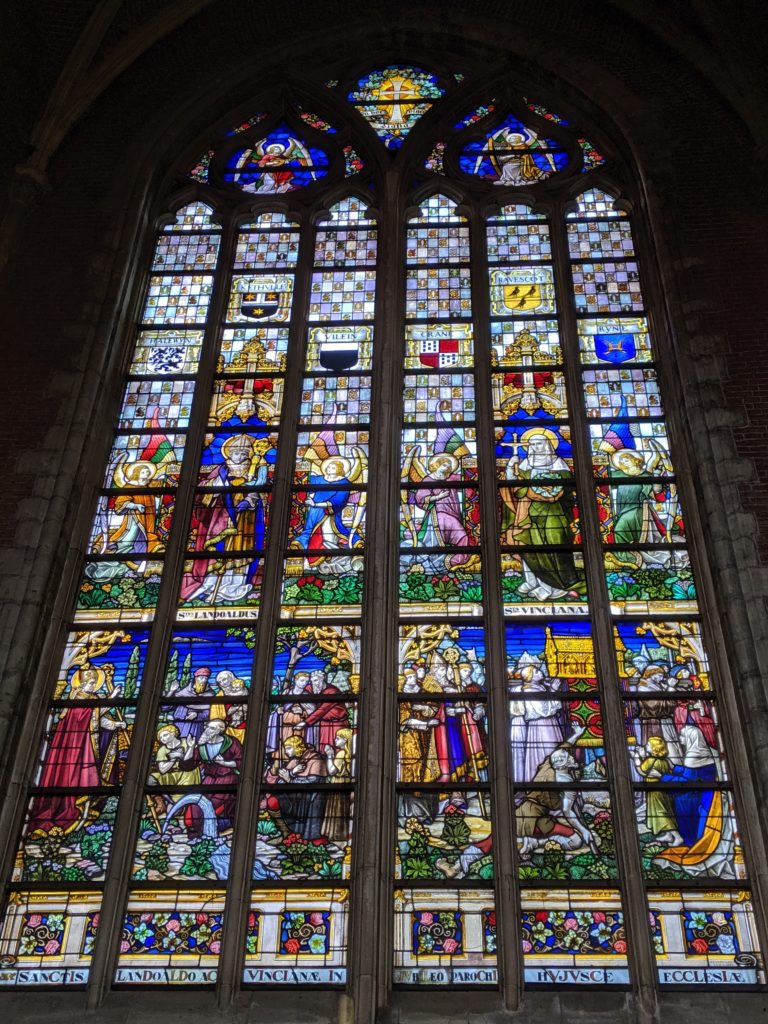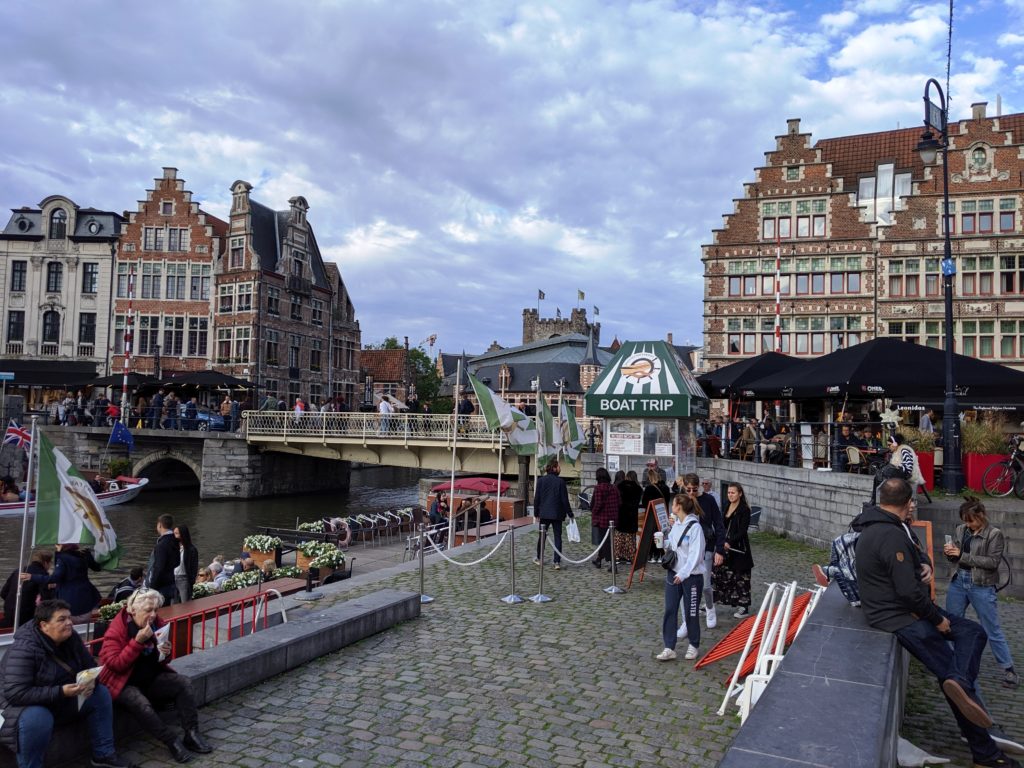 The Gavensteen Castle is a medieval castle which was once home to the Counts of Flanders and then even a prison. It's now a museum and of course a major landmark if you're walking around trying to find your bearings and also works as a fantastic backdrop for some cool insta worthy photos.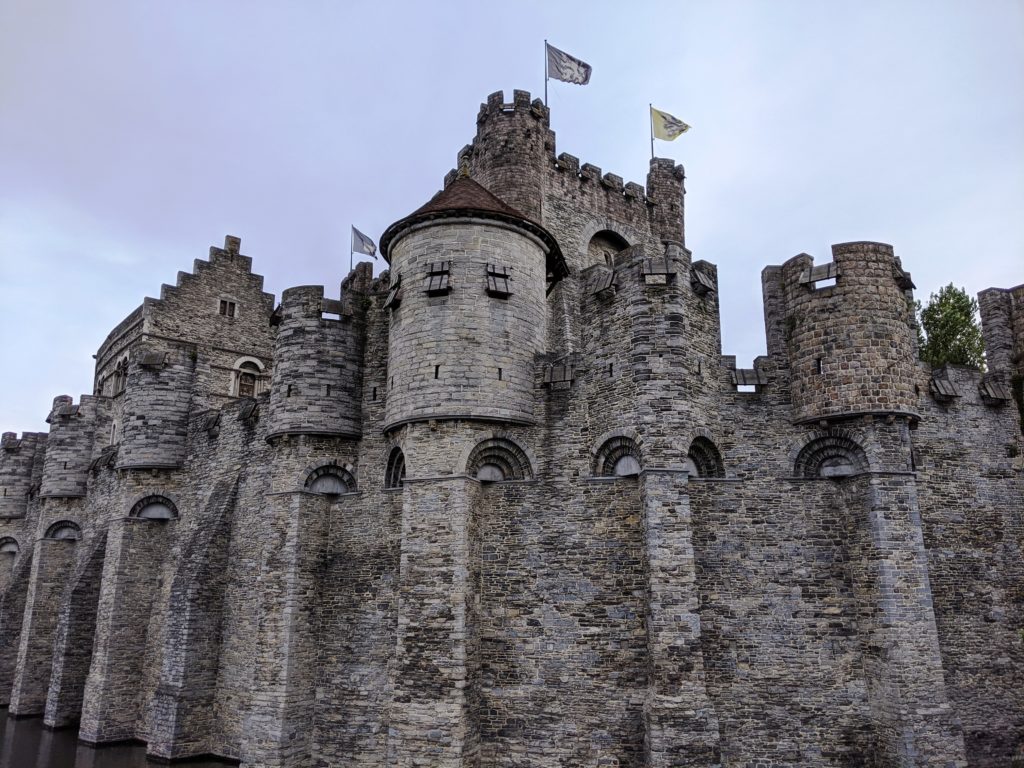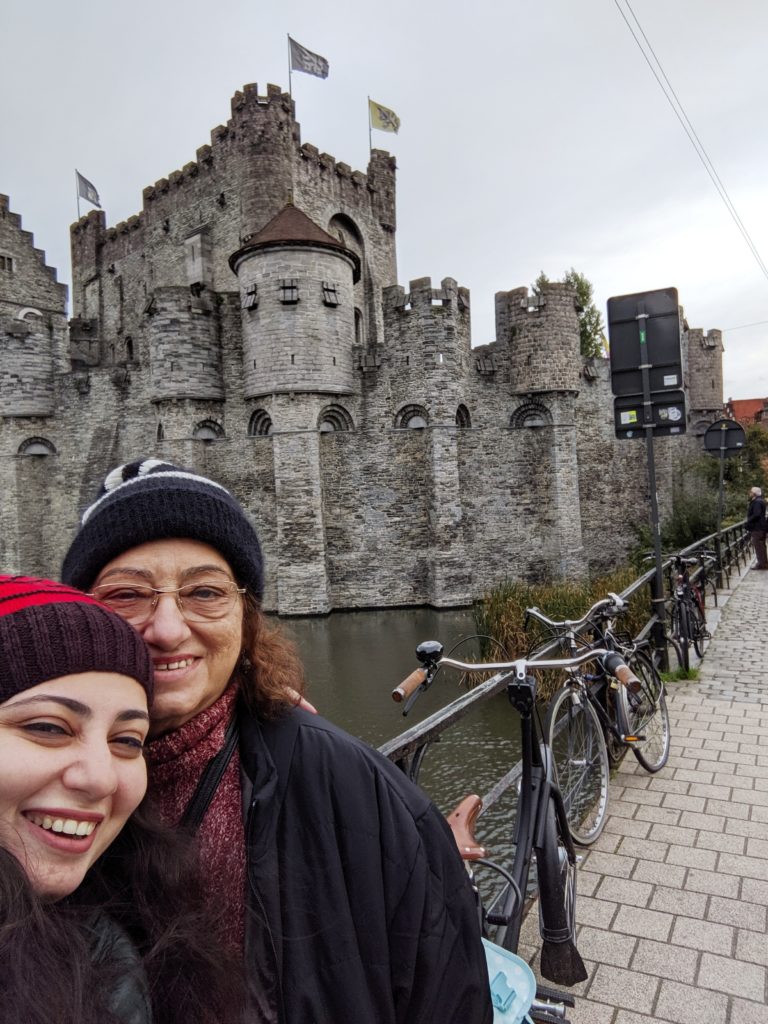 Ghent is also home to the St Bavo's Cathedral which in itself is beautiful but it houses the ' Adoration Of The Mystic Lamb ' by the Van Eyck brothers which is the original panels of the altar piece depicting scenes from the bible. It's considered one of the world's most influential paintings and incidentally is also the most stolen painting specially during the world wars. You can visit this masterpiece but no photography allowed inside. You can however get a replica at the gift shop across the road.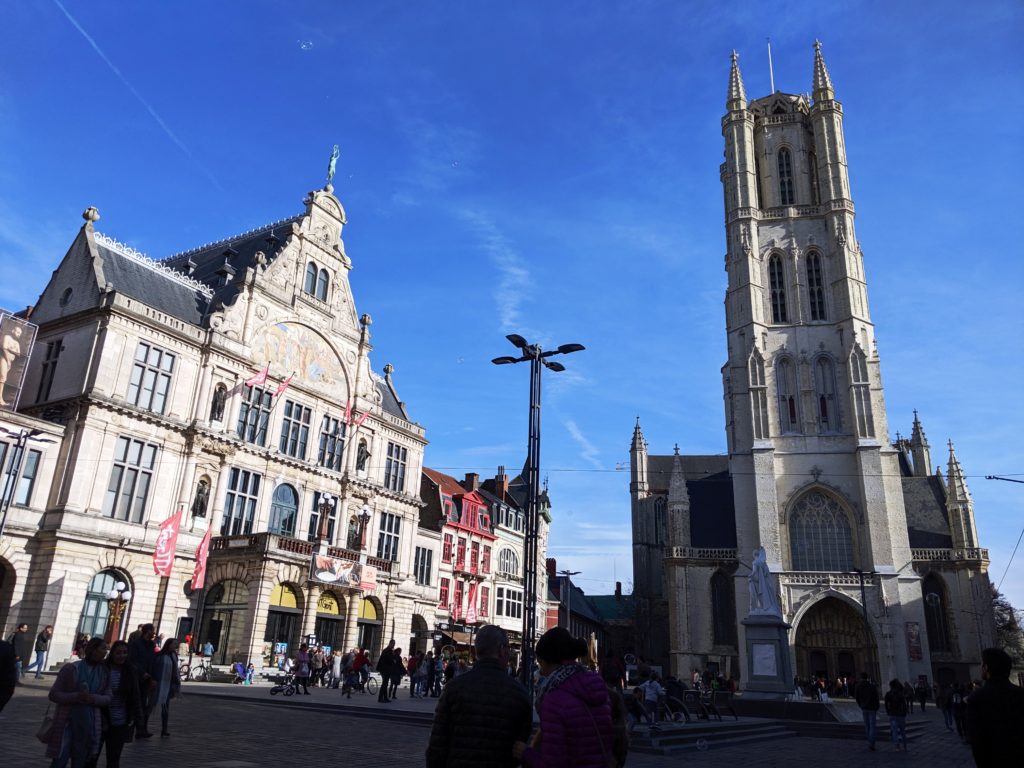 Eat – Oh boy, when it comes to food in Belgium there's lots of fun stuff that it's famous for. Yes typically Flemish food does involve a lot of meat and potatoes so no it's not ideal for a vegetarian or anyone who plans to count calories but it's delicious and worth a try. Belgium is known for their beer, chocolate shops and of course hot chocolate so plenty of beverages to choose from.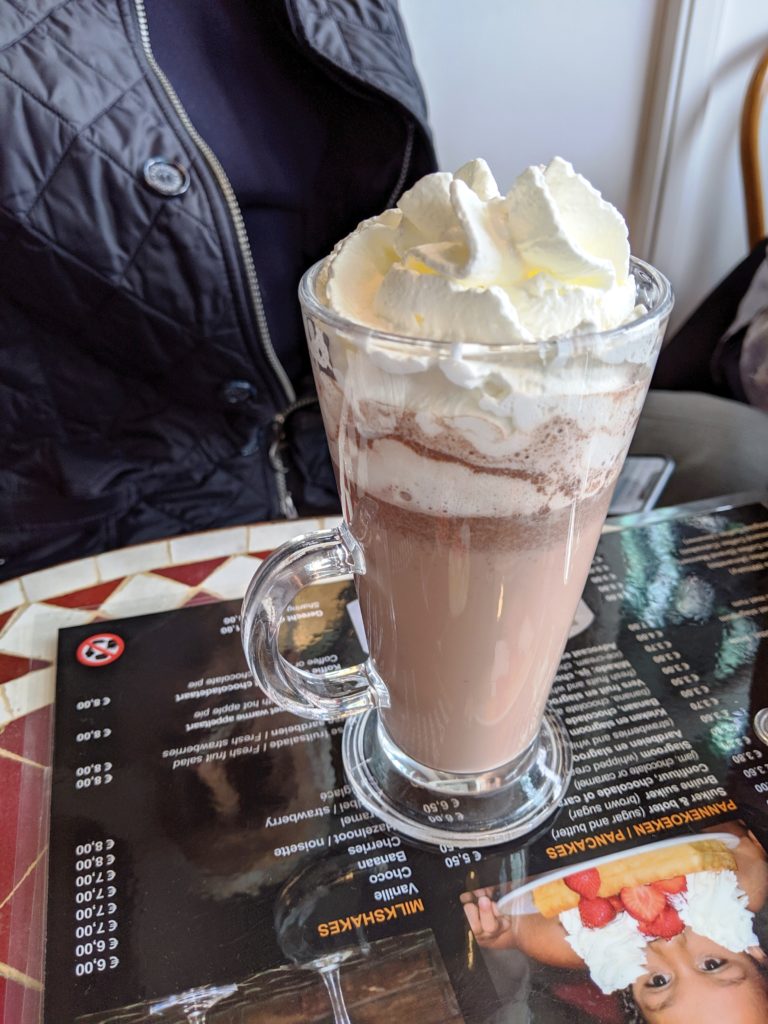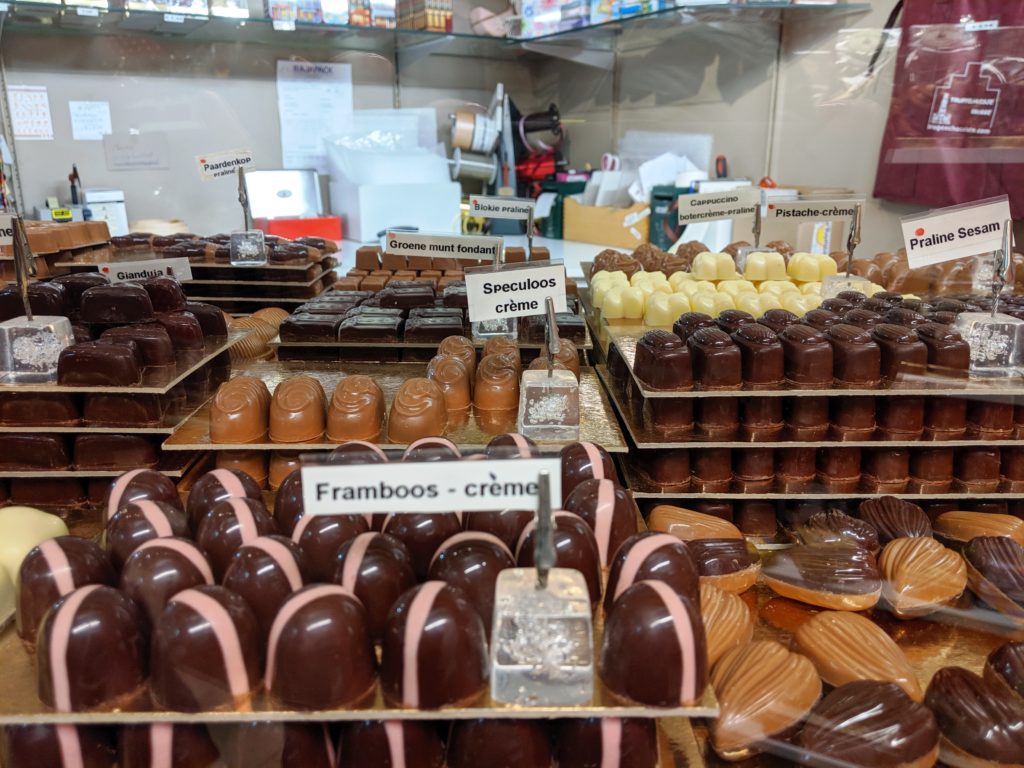 Every street corner has a little cart selling Belgium waffles and you most certainly can't leave without getting your fill. If you enjoy French Fries then this is the place to be, only they call them Frites and are displeased by the term French fries though it is exactly that. They serve it with a sauce of your choice, be it ketchup, mustard, mayo or even a more gourmet béarnaise sauce.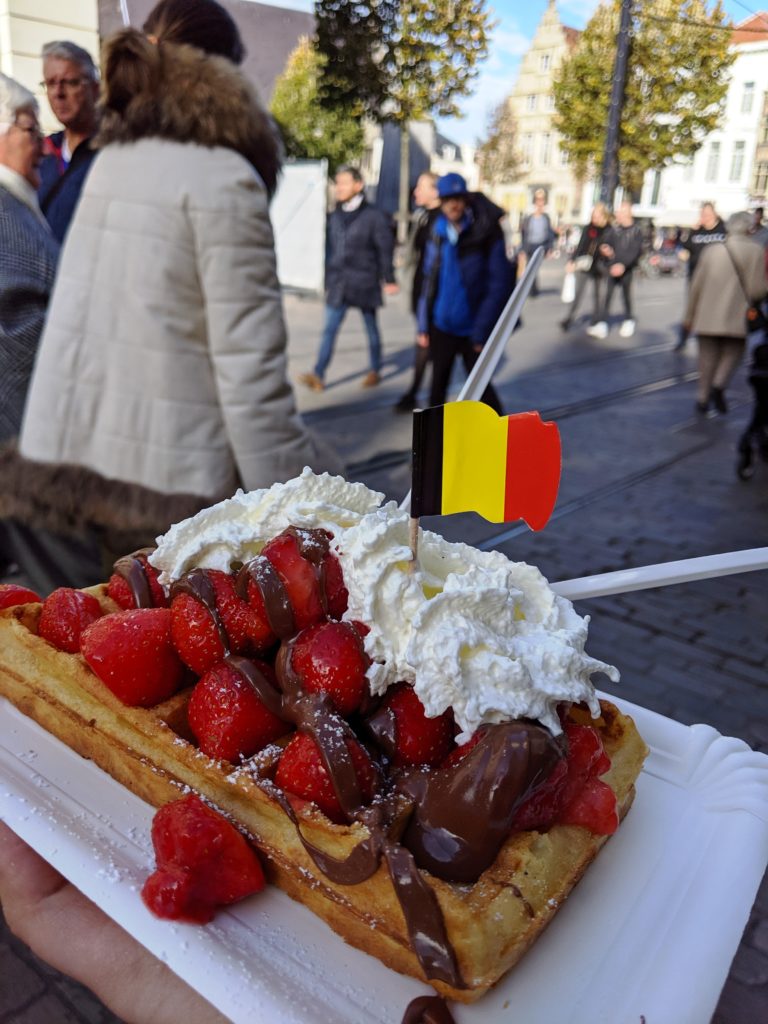 If you want something really local and found only in Ghent opt for these sugary treats called the Ghent Nose. You'll find street vendors selling these are every corner but be warned they are super sweet.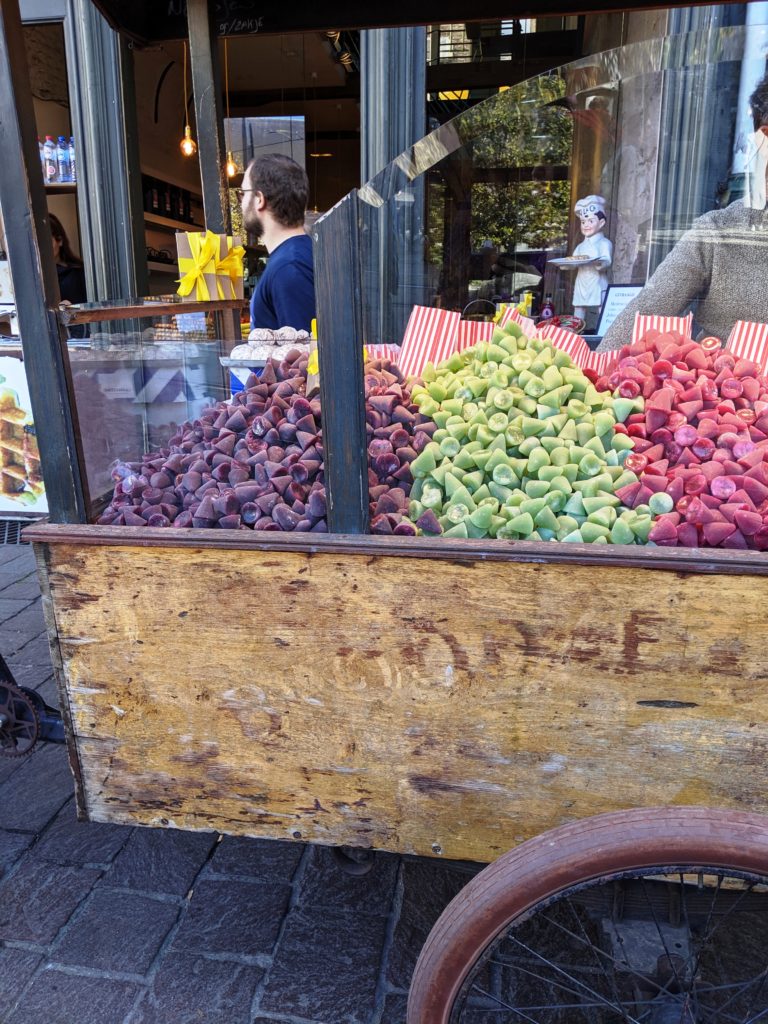 Day Trips – It's easy to do day trips from Ghent. You could visit the capital city of Brussels or Bruges like I did. You could also hop across to Lille in France which is actually where I was before I got to Ghent. If you're doing day trips within Belgium you can buy a local train ticket you don't need to book anything in advance and it's usually 20 – 30 minutes away making it very easy to travel. The last train in and out of Ghent is around 11pm so you have the entire day to explore.