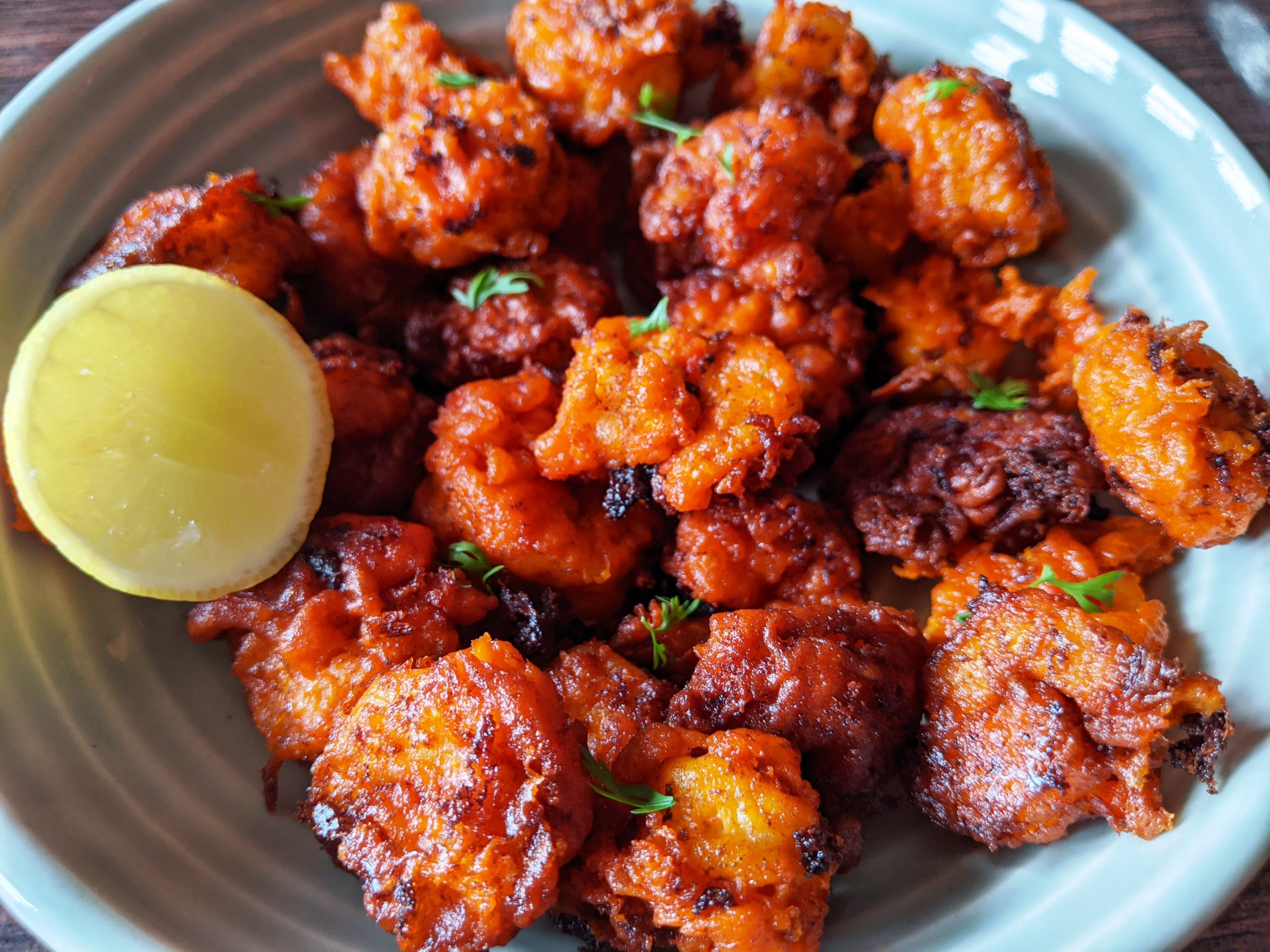 I'm a great fan of prawn dishes and while I have many that I enjoy cooking and feasting on, this Prawn Koliwada Recipe might just be my absolute favourite. Prawn Koliwada is a brilliant dish which is so simple and so tasty it's hard to find folks who won't enjoy it. The Prawn Koliwada recipe comes together in minutes and is made with ingredients that you might already have on hand.
What Is Prawn Koliwada ?
Prawn Koliwada is a batter fried prawn dish unique to Mumbai. It's made with basic pantry spices and coated in a thick batter which is then deep fried and served hot as a snack with raw onions, lime juice and or green chutney. It's a dish that's easily found in almost every coastal seafood restaurant in the city.
Who Invented Prawn Koliwada?
While the name has Koliwada in it meaning a local Koli fishing village it actually has nothing to do with the Koli community. A Punjabi gentleman invented this dish and since he was based in the Sion Koliwada he named it Prawn Koliwada and it's become a rage since. City folks love this dish and are happy to pretend it's a Koli specialty.
Is It A Malvani or Maharashtrian Dish ?
No this is not a typical Maharashtrian or Malvani dish. It was something created much later and over the years has merrily been adopted as one. It's so tasty that it is now served at almost every seafood restaurant.
Recipe For Prawn Koliwada
Ingredients
300 Grams Cleaned Deveined Prawns
2- 3 Teaspoon Kashmiri Red Chilli Powder
1 Teaspoon Cumin Powder
1-2 Teaspoon Salt
1 Lime Juiced
1-2 Cups Besan or Gram Flour
1 -2 Teaspoon Cornflour/Rice Flour
2 Teaspoon Ginger Garlic Paste
1 Teaspoon Red or Orange Food Colour ( Optional )
Oil To Fry
Method
There are two marinates for this recipe so the first marinate is to mix the prawns with ginger garlic paste, salt, cumin powder, red chilli powder and lime juice. Mix it well so everything coats the prawns and let it rest for about 10 – 15 mins.
In another bowl add the besan and cornflour/Rice flour whichever you decide to use along with some more Kashmiri Red Chilli Powder ( for colour really ) perhaps another pinch of salt if needed and a little water to mix it all into a slightly thick paste. Don't add too much water add little at a time to get the correct consistancy or else the batter will be too runny. At this stage if you like just for that typical fiery red/orange colour that you see in restaurants you can add a pinch of food colour here or just stick to more red kashmiri chili powder.
Add the marinated prawns to this batter and mix well. If you feel the batter needs more besan or water adjust accordingly. The prawns should be coated in this slightly thick batter.
In a kadai or wok add in your oil and make sure it's well heated. You want to ensure the oil is hot enough or the batter might start to disintigrate and not coat the prawns. Drop in your prawns ( do this in small batches so you don't over crowd the pan ) and let them fry for about 3-4 mins. If the oil isn't too hot the first batch might take longer but once the oil is hot enough it might even take 2 -3 mins to fry them.
Fry till they are golden brown/ golden orange in colour and remove on a paper towel. Let any excess oil drain and then serve it hot with some green chutney or raw onions.
How To Serve Prawn Koliwada?
Prawn Koliwada is best eaten with some green chutney or even some raw onions and a squeeze of lime. However you can serve it with anything you like even a spicy sauce or tomato ketchup it's really up to you. It's a dry preparation so best served like a snack or appetizer.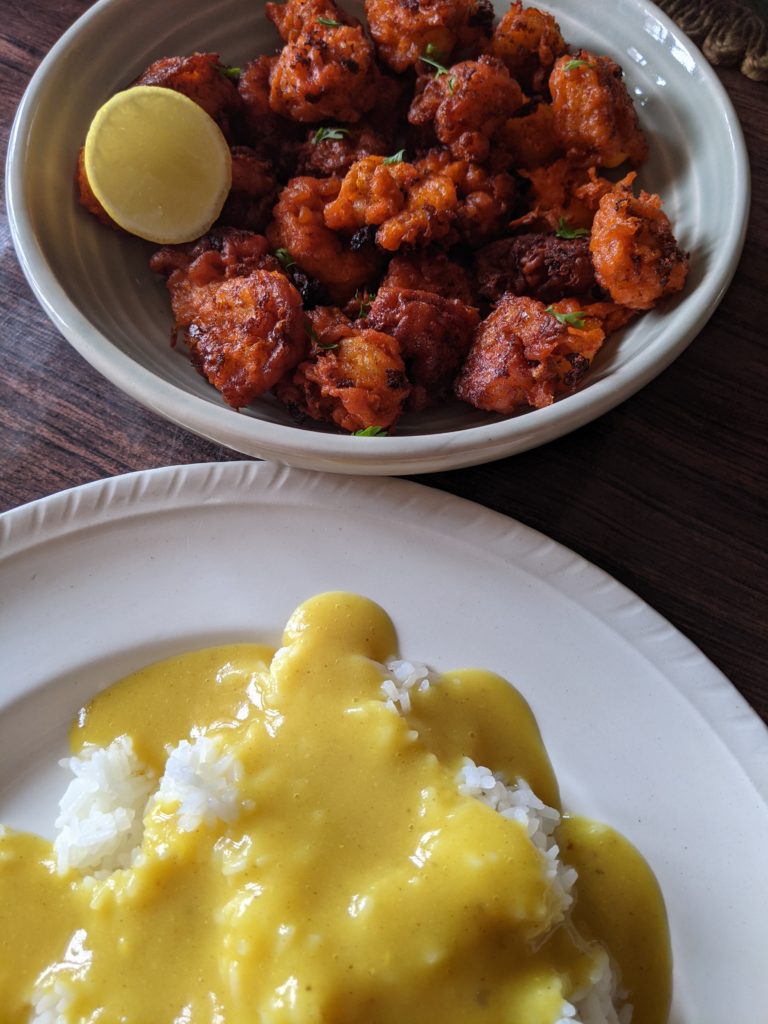 Can I Freeze It ?
No Prawn Koliwada shouldn't be frozen it does not re heat well. It's best to eat it freshly made when it's hot and crispy. You can however prepare the first marination before hand and refrigerate that a day prior and then make the batter and fry it when you're ready to eat it.
Other Popular Prawn Recipes On My Channel