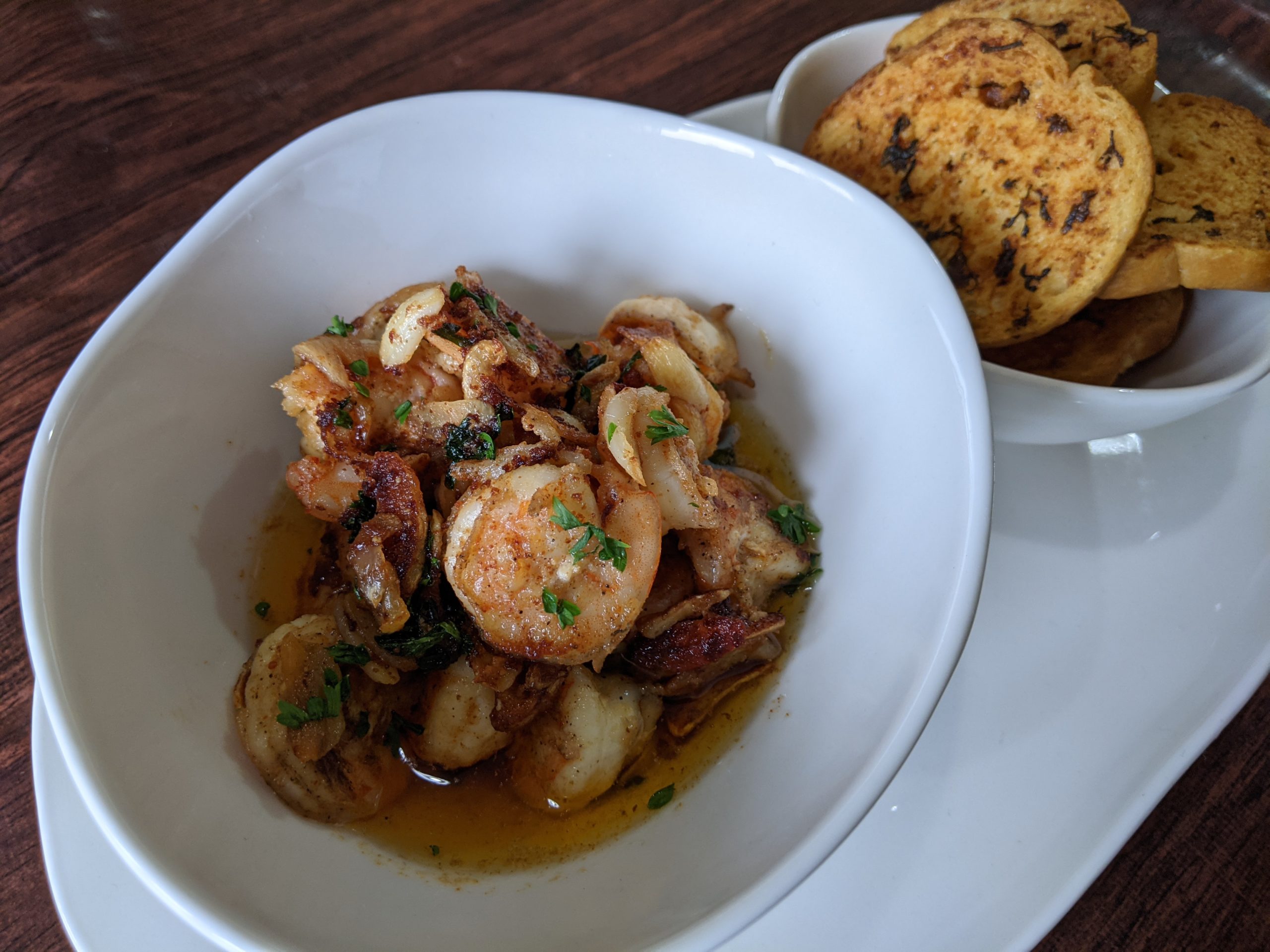 I've never been to Spain, it's in fact a country that seems to elude me as many trips planned had to be cancelled for various reasons but when I do end up visiting the first thing, I'm going to eat is their Gambas Al Ajillo.
I first tried this way back in 2012 at a popular eatery in Mumbai called Café Zoe. It was trendy, buzzing and served the most divine mix of European dishes. The very first dish I tried there were these Prawns Ajillo with a side serving of thick crusty bread to soak up all that lovely garlic spiced oil and it was love at first bite. There are several variations to this classic Spanish Tapas dish with the use of butter and oil, perhaps cayenne over paprika or even flaked chillies but the end result is always delicious.
What Is Gambas Al Ajillo
Several small plates of different ingredients served at a bar with your drinks inspain is called Tapas. They're simple plates to nibble at while you're enjoying your drinks before you sit for your main meal. One of the popular Tapas dishes is Gambas Al Ajillo which is prawns cooked in olive oil, garlic and spicy paprika flakes. Extremely simple, comes together in minutes and it's delicious.
Recipe
Ingredients
500 grams cleaned deveined prawns
2 -3 tablespoons of Olive oil
10 – 12 sliced garlic cloves
2 teaspoons of paprika powder/ cayenne pepper powder or even chilli flakes
1 tablespoon chopped parsley
Thick bread or toast to garnish
Salt and pepper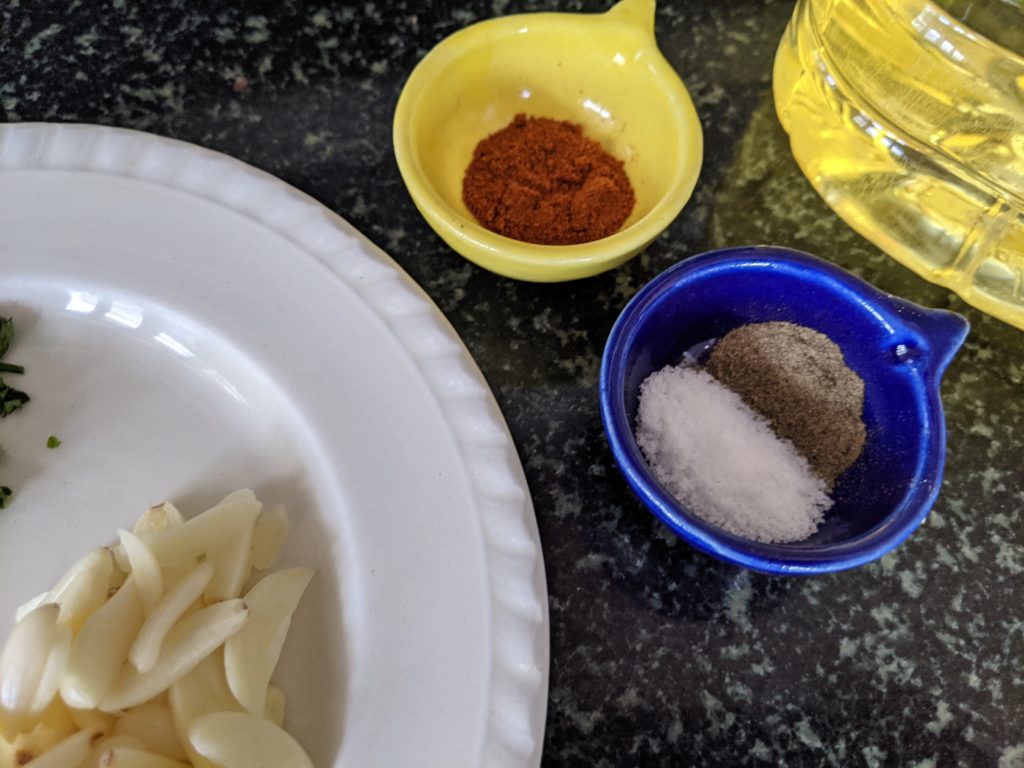 Method
Clean the prawns, remove any veins if there are and pat dry them. It's important to relase any excess water or moisture from the prawns.
Toss in some salt and pepper to season the prawns. Again drain any excess water that might release after salting them and set it aside.
In your pan heat the olive oil and add your sliced garlic, the more the better. Once the garlic starts to heat up and infuse the oil add half of your paprika powder and mix into the oil.
Add in your prawns, try not to cook them over each other but space it out so they try to not touch each other. Cook for 1 minute on a high flame.
Add the rest of the paprika powder over the prawns and continue cooking on a medium – high flame for another 5 minutes. You can flip the prawns half way so they cook evenly on both sides.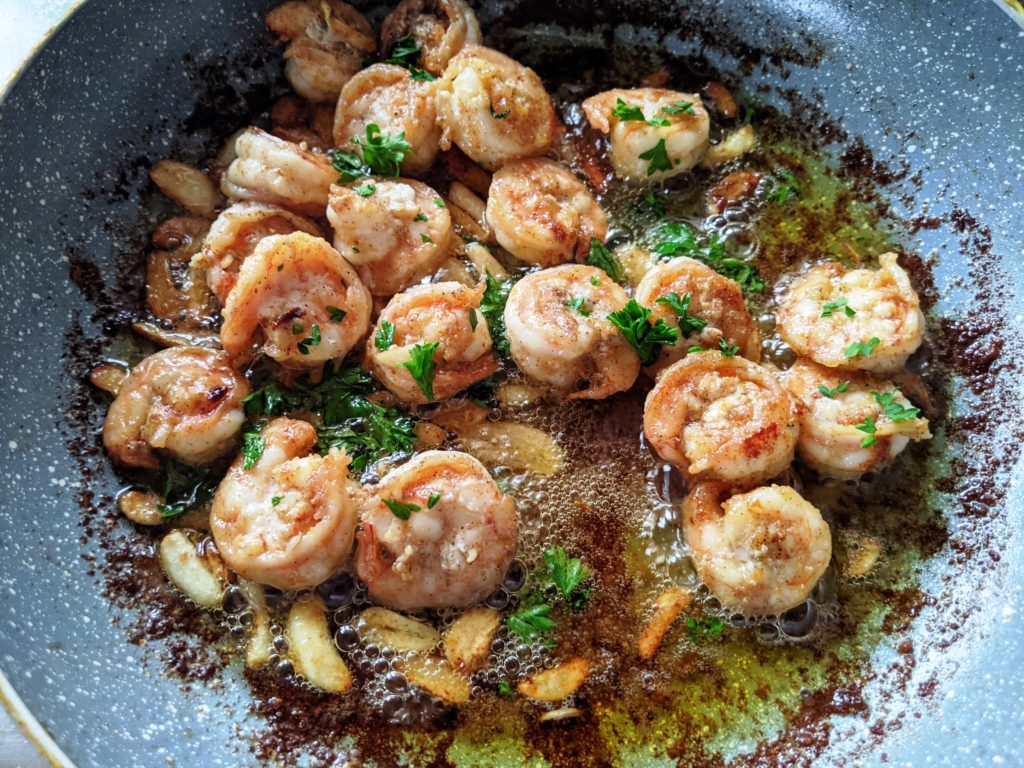 Just before the prawns finish cooking add in your chopped parsley as a garnish, give it a quick toss and then plate it up in a bowl, serve along side with your toast or thick bread and enjoy hot!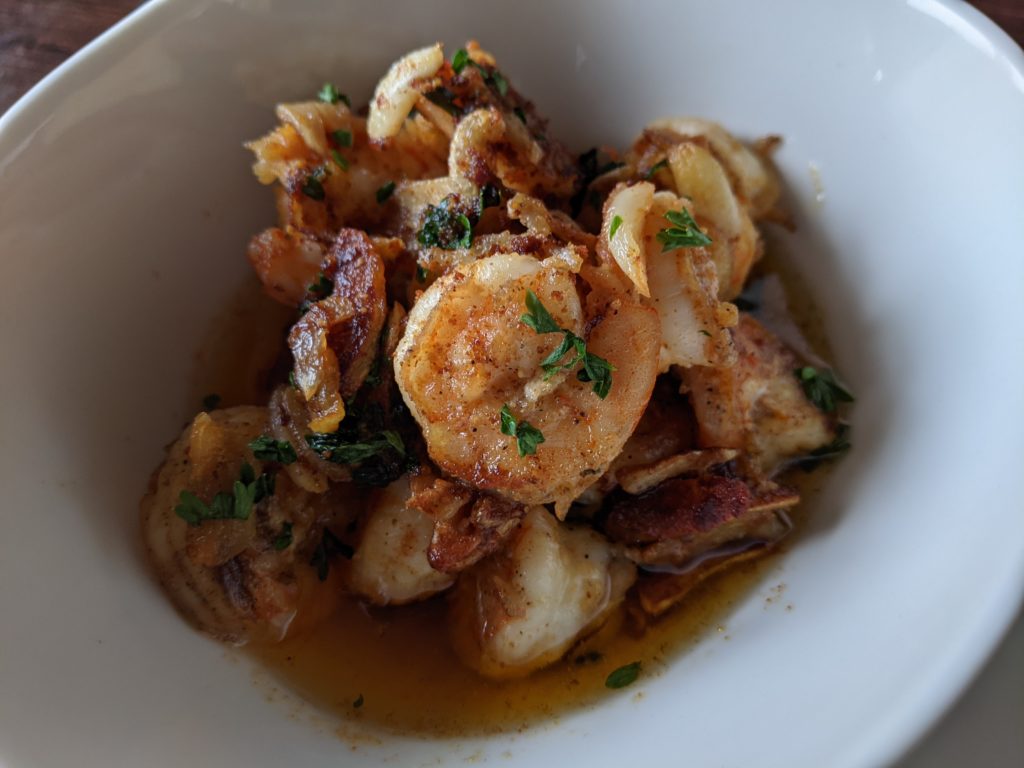 How To Serve Gambas Al Ajillo
The best way is to serve it hot in a bowl so you can collect all the garlic and spice infused olive oil sauce. Most places will serve it along with bread, preferably something thick or even toast bits to mop it all up.
Can I Freeze Them ?
No you can't freeze this and it doesn't work as leftovers either. This needs to be eaten hot and fresh and honestly it very simple to cook even with the prep it won't take more than 15 minutes to put together so best to eat it fresh.