It's been a while since I filmed a recipe for my YouTube channel and I thought if I have to come back after a couple of months – it should be with a banger of a recipe. I'm extremely thrilled to report that I managed to do just that. This Mutton Sukka recipe is incredibly wholesome and incredibly comforting. Made with simple ingredients that are probably already lying around in your kitchen pantry and made with a meat I usually shy away from. There's just something about a tender well cooked mutton dish and this one as the kids say " issa vibe".Loosly translates to – pretty damn good!
What Is Mutton Sukka
This is a recipe originally from the Indian state of Tamil Nadu but you'll also find versions of Sukka Mutton in Maharashtra as well. Mutton Sukka or often called Mutton Chukka is a dry version ( sukka means dry ) of a tasty mutton ( goat meat ) preparation. Most dishes usually have gravy or ras but this version is dry and delicious. Cooked with roasted spices, shallots and a little seasoning with chunks of meat (boneless if you prefer also works) and mopped up with roti, bread or even dal and rice. The latter being my favourite combination.
Recipe
Ingredients
300 grams of Mutton
1-2 Teaspoon Salt
1 Teaspoon Turmeric Powder
1 cup Water
150 grams of Shallots or Small Pearl Onions
10-15 Curry Leaves
1-2 Green Chillies
1 Tablespoon Ginger Garlic Paste
Handful of Chopped Coriander
For the Masala Powder-
1 Teaspoon Coriander Seeds
½ Teaspoon Cumin Seeds
½ Teaspoon Fennel Seeds
1 Teaspoon Peppercorn
2-3 Cardammom Pods
1-2 pices of cinnamon
1 – 2 Dry Red Chilies
2 Cloves ( Optional I didn't add it but it adds more flavour )
Method
In your pressure cooker, add the mutton pieces, salt, turmeric powder water and a teaspoon of oil. Mix together and let it cook in the pressure cooker for 15-18 minutes. If it is meat on the bone cook it little longer say 18-20 mins. Once cooked let the pressure cooker come down to room temperature before opening it.
In a pan dry roast all your spices for 1 minute or so. Do not burn them just toast it slightly. Cumin seeds coriander seeds fennel seeds peppercorn cardamom cinnamon cloves and the chilies – add all these roasted spices into your blender or mixer grinder and grind it down to a fine power form.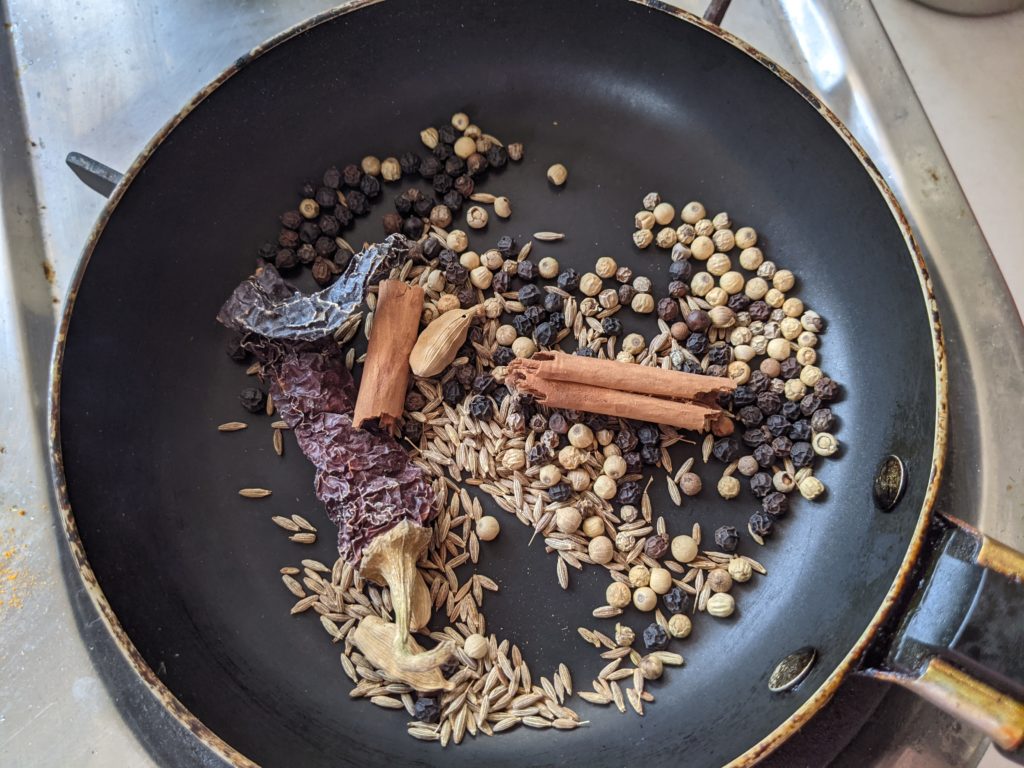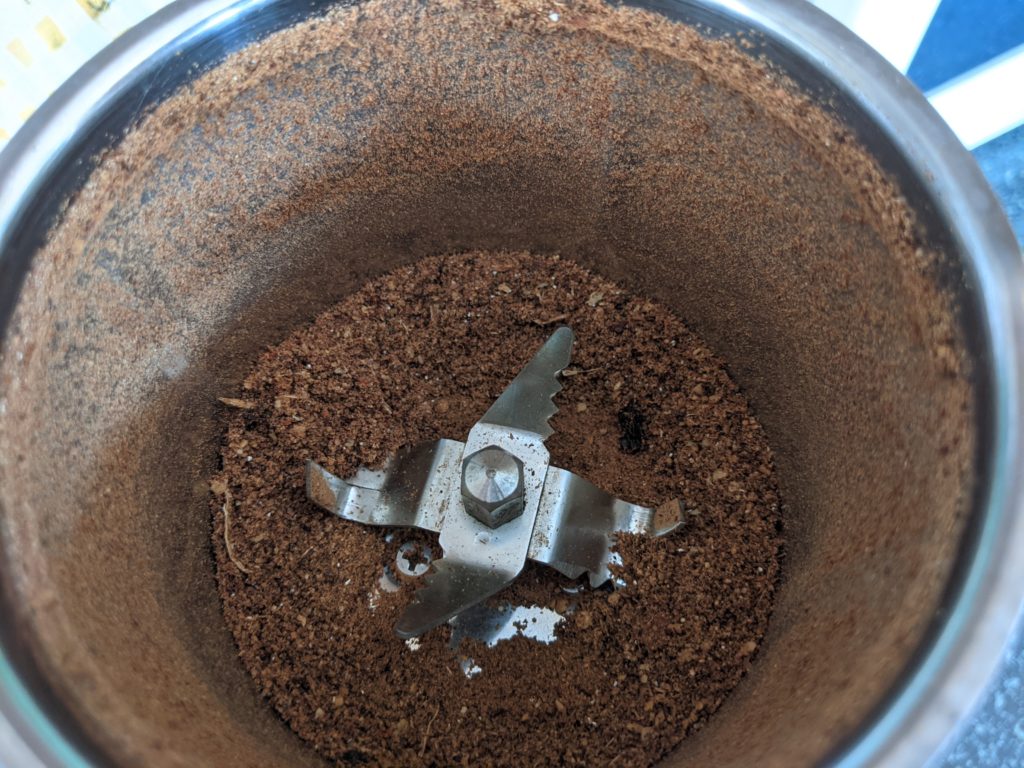 In another pan or pot, add a teaspoon of oil and the shallots. Let it cook for 3-5 minutes. To that add the ginger garlic paste and cook for another minute. Add the chilies and curry leaves and let this mixture cook for 5 minutes so the onions start to soften.
From the pressure cooker, you will notice once cooked the mutton has a lot of gravy or stock, add all that stock and the mutton pieces to your onion mixture. Cook on a medium flame for 2 minutes.
Add the ground spice powder mix and cook well. There's a lot of water or gravy in the pan, you need to cook the mutton stirring regularly , on a high flame to burn off all the water or gravy.
Once you notice the gravy is burning off and the mutton is going to start getting dry add in a handful of chopped coriander. Switch off the flame and serve hot! Enjoy 😊
How To Serve Mutton Sukka
There's no hard and fast rule really. You can eat this and serve it as you like. Most people will eat their Mutton Sukka with hot roti, chapati or even a dosa. I like to enjoy mine with a steaming bowl of dal and rice. It's entirely upto you.
Can I Make This With Chicken?
Yes absolutely. It will then just be a Chicken Sukka which is also very popular. In the case of chicken you don't need to pressure cook it. Just add it into the mix of your onions and add the turmeric and salt to that along with water and let it cook for a good 25 mins ( this is for chicken on the bone ). If you're using boneless chicken it can be cooked in 15-20 mins.