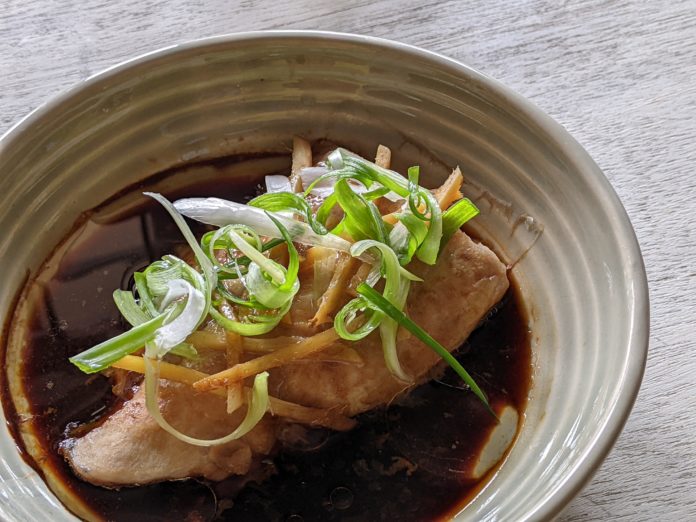 Growing up the only way we'd cook fish in my house was to either deep fry it or toss it into a luscious curry. Don't get me wrong I love both these but once you eat this Soy Ginger Steamed Fish it's a game changer.
This is a popular Chinese dish you'll find at any restaurant and incredibly simple with a few ingredients that really allows the fish to shine. It's also much healthier than frying the fish and makes for a great restaurant style meal at home.
What Fish Can You Use For This Recipe ?
This particular recipe works best with any type of white fish. Ideally any local fish of your choice but I think it works best with sea bass. You could also use Salmon or any other fish you enjoy eating.
Recipe
Ingredients
500 grams Fish Fillet ( either Basa/ Sea Bass or any white fish, even Salmon works )
3-4 Tablespoons of Dark Soy Sauce
3-4 Tablespoons of Light Soy Sauce
1 Teaspoon Lime Juice
2 Tablespoons Sesame Oil
1 Tablespoon Vegetable Oil
1 Knob of Sliced Ginger
2-3 Spring Onions Thinly Sliced
Method
Peel the ginger and slice it into fine thin strips. Cut the spring onions into fine thin strips, the thinner the better and then add all the spring onions into a bowl of cold water. After some time you'll notice it starts to curl up beautifully and makes for a great garnish for several other dishes as well.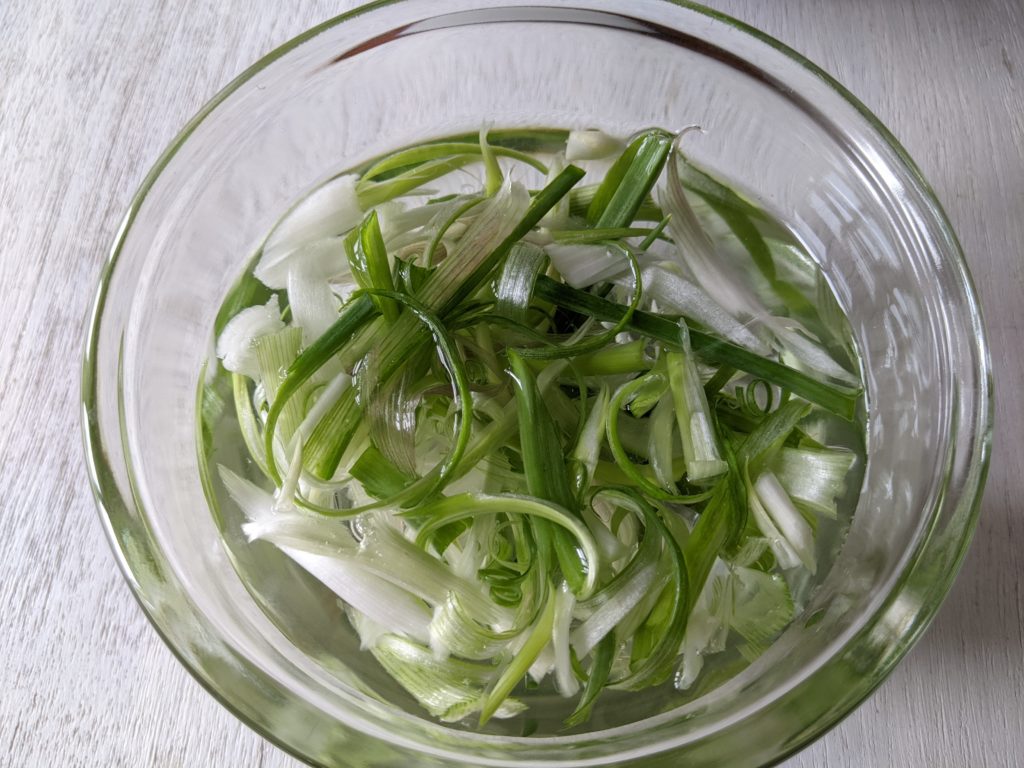 In a separate bowl add both the light soy sauce and dark soy sauce along with the lime juice and set it aside.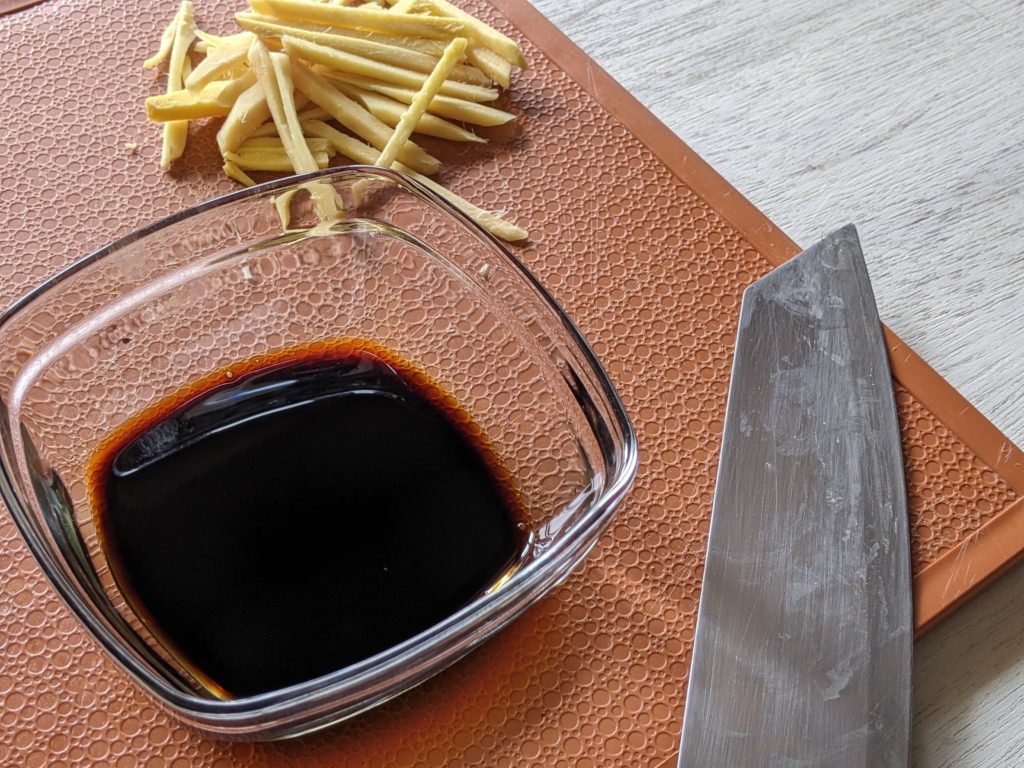 In a glass bowl or dish add in your fish fillet. Top it with the sliced ginger ( it helps to remove the raw smell of the fish as well ) Gently pour the soy sauce mixture onto the fish so it covered as much of the fish as possible.
Place the fish into your steamer and cook for 10 -12 minutes.
In a small pan add the vegetable oil and sesame oil and heat it till small bubbles appear.
Once the fish is cooked, take it out of the steamer and in the same bowl add the sliced spring onions on top like a garnish. Pour the hot oil mixtures on top ( it helps to remove the raw sting of the spring onions and add another flavour to the fish and sauce ) and serve hot.
You can eat the fish as is or along with some steamed rice and it makes for a lovely bowl meal.
How To Serve Soy Ginger Steamed Fish
The best way to eat or serve this dish is along with a bowl of steamed rice or fried rice. You can also serve it with some wok tossed noodles but the sauce is delicate and best eaten with rice. A lot of people prefer to eat the fish as is without any accompaniment so really the choice is yours.
Can You Store / Freeze Soy Ginger Steamed Fish
You can always slice up the ginger and spring onions and fish before hand and refrigerate but the truth is this dish doesn't take long to prepare. I don't' recommend freezing it once it's cooked but you can refrigerate it up to 3 days. However I personally recommend cooking it and eating it straight off the steamer.
The Link To The Steamer I Use –https://www.amazon.in/dp/B07N7FZB65/?ref=idea_lv_dp_ov_d
Other Recipes