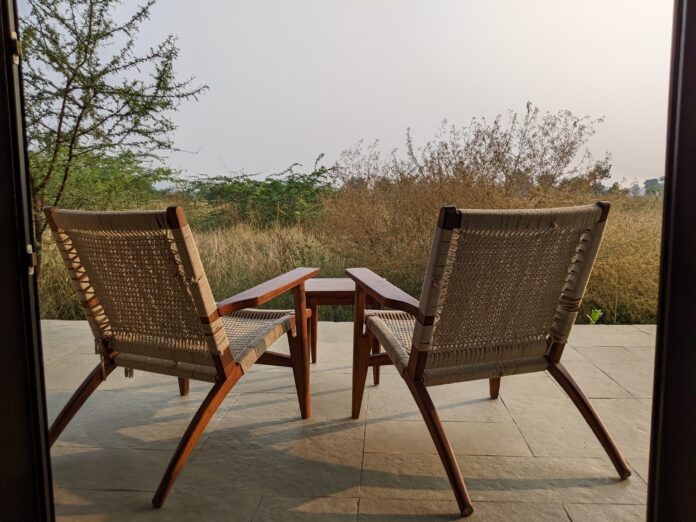 I absolutely LOVE the jungle. If the capital letters aren't enough to stress just how much then the multiple posts on my social media and this website should give you some idea. There's still many National Parks in India I have yet to visit but from the few that I have, I've got my favourites and Tadoba is right up there on the top. Not only is it beautiful ( all the jungles in India are no matter where you go ) but it's been a really lucky jungle for me with some of the best tiger sightings of my life. Safaris really are a game of luck and I always say its up to the jungle and what she decides she'd like to show you. Having said that, Tadoba has always been very kind and made my experience all the better.
Why Visit Tadoba ?
I'm always asked why people should visit Tadoba and not the popular Pench and Kanha or even Bandhavgarh as those are often the first jungles people visit and the state of Madhya Pradesh is considered the best when it comes to a tiger safari. The truth is they're not wrong. All three are stunning parks no doubt but I still think if you're looking specifically to spot a tiger then your chances are far better in Tadoba.
Many of the big cats have cubs. There's a lot of movement and sighting. The jungle is not as big as say Kanha and it's also home to everyone else in the jungle and if you're lucky you'll see them all. It's also very conveniently located in Maharashtra just a 2 hour drive from Nagpur airport making it easy to get to. It also helps that they've got some lovely hotels.
Where To Stay In Tadoba?
There's a range of hotels to stay at from budget, mid-range to the higher end so it really depends on how much you're willing to splurge. The last couple of times I ended up at what I'd call basic hotels masquerading as a resort but this time I experienced the beautiful Waghoba Eco Lodge by Pugdundee Safaris and it is what I would constantly recommend. Not only is the hotel's commitment to sustainable travel commendable but their staff are superb and really made all the difference. After all, it's the people that make any place.
Waghoba Eco Lodge By Pugdundee Safaris
This is a fairly new property that has come up in 2021 and is part of the popular Pugdundee Safari change of hotels. This eco friendly resort is located near the buffer of Tadoba National Park and is committed to reduce its impact on the environment. The lodge has 16 beautifully spacious cottages each with a small sit out area and a beautiful view, perfect to catch the setting sun. Each cottage is built with sustainable features like ground water recharge, rain water harvesting and Phytroid sewage treatment plant. The linen and toiletries are 100% organic and even labour and materials used to build these cottages are from people in adjoining villages and materials sourced from nearby areas. All this is done in an effort to reduce their carbon footprint. I have to say it is very endearing to see a hotel or resort pay homage and try to protect it's surrounding environment specially when it's right near a forest.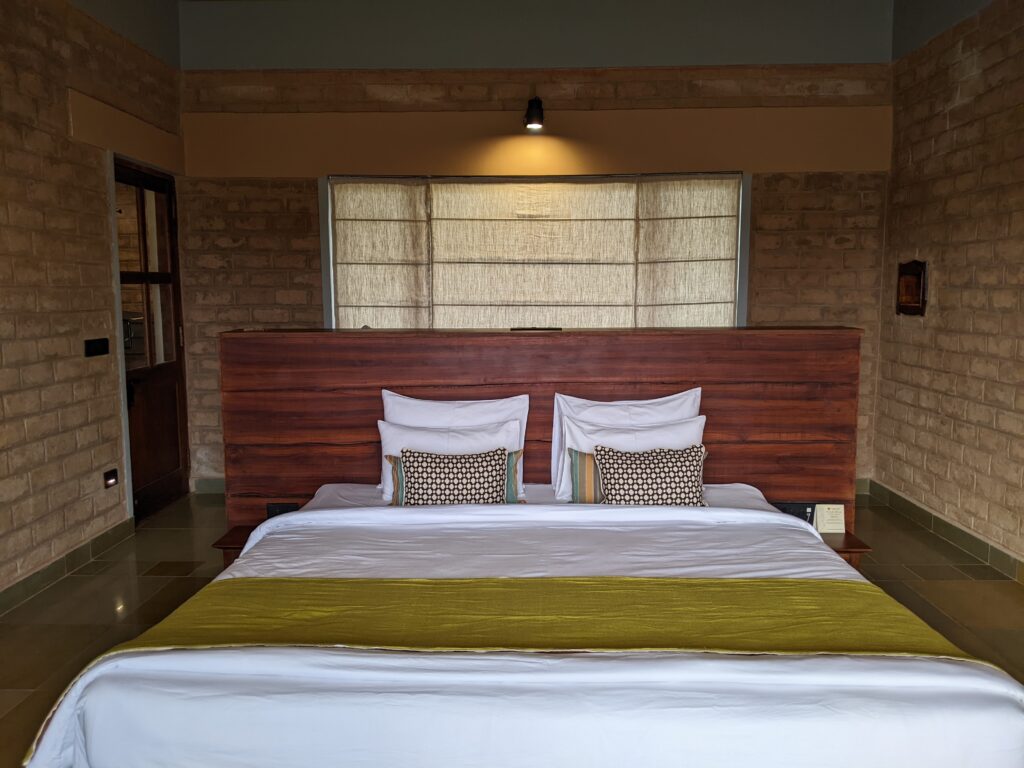 The lodge has all the amenities you might wish for during your stay. From a library full of books, to documentaries screened in the evening and even a pool to splash around in and cool off between safaris – there's plenty to keep you occupied when you're not in the jungle.
The food is lovely and you can choose from local or Indian fare or perhaps a more international based meal (ideal for visitors who don't want to eat Indian fare) and each meal is served with warmth and the utmost care.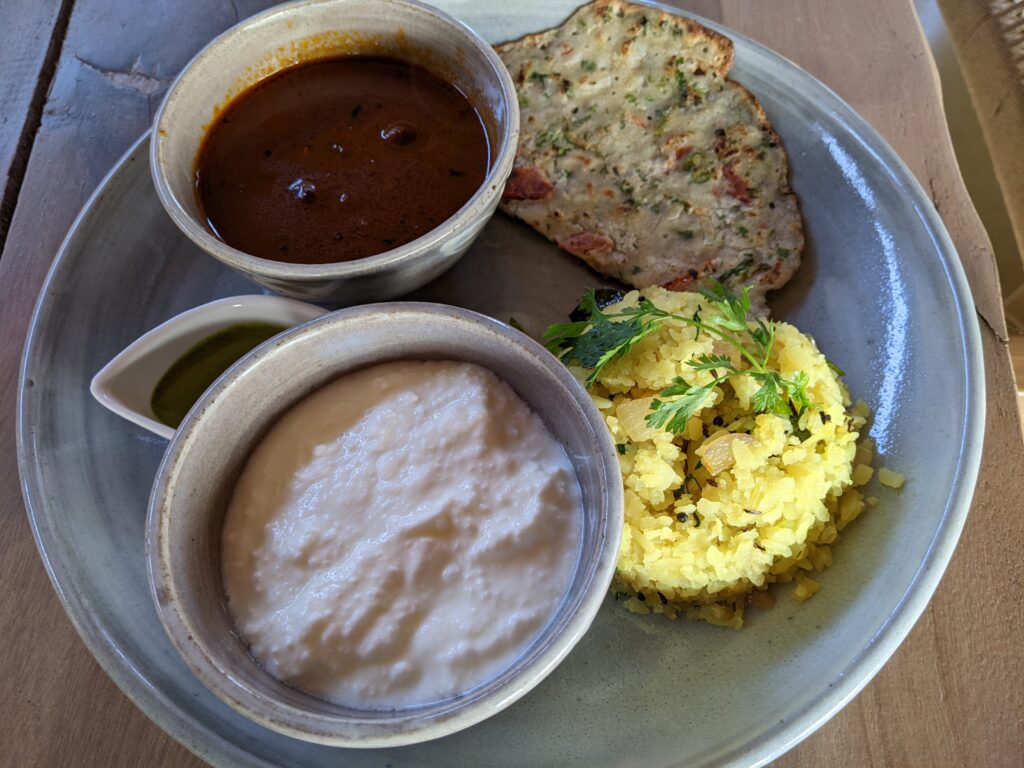 The staff at the lodge are fantastic. Right from the server at lunch to the staff at the front office, everyone is polite friendly and goes out of their way to make your stay enjoyable.
If you're looking for a more skilled and insightful jungle safari I highly recommend getting one of their extremely skilled naturalists to accompany you on your safari. If you do end up staying at Waghoba Eco Lodge, I
Things To Know For Your Trip To Tadoba
It's a 2 hour drive from Nagpur Airport
The Park is shut on Tuesday
They also have night safaris in case you'd like to visit the jungle in the dark once the sun goes down
There is some boating activity in Tadoba. It's on the Irai lake and not really a safari but people have been lucky and spotted animals on the banks including a tiger