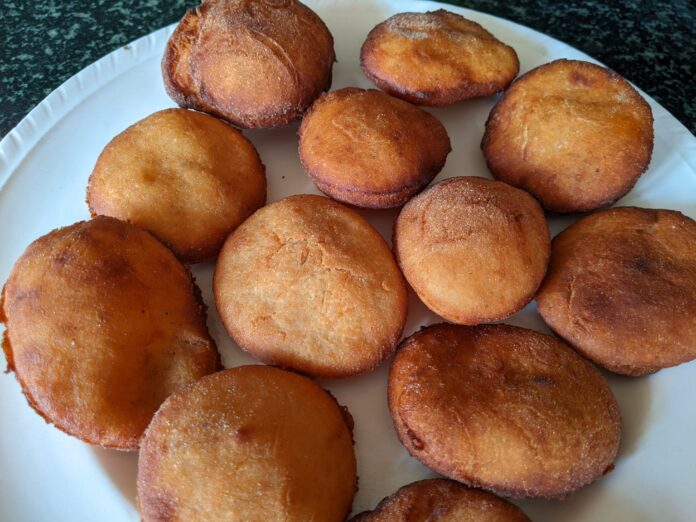 What is a Bhakra?
Bhakras are typical tea time snacks that the Parsi community loves to eat. They are like round thick biscuits which are slightly crusty on the outside but soft inside. They are made from whole wheat flour, semolina ( rava ), yogurt, eggs and ghee among other ingredients.
How To Make Parsi Bhakras
Recipe
Ingredients
1 Cup of Whole Wheat Flour
2 Cups of Semolina
2 Tablespoon Yogurt
1 Teaspoon Baking Soda
1 Teaspoon Salt
1 ½ Cups of Sugar
2 Tablespoons of Ghee
4 Eggs
1 Teaspoon Nutmeg Powder
1 Teaspoon Cardamom Powder
1 Teaspoon Vanilla Essence
Oil to fry
Method
In a mixing bowl add the flour, semolina, sugar, baking powder, salt, cardamom powder and nutmeg. Mix it all together and create a small well in the centre. To this add your beaten eggs, vanilla essence ghee and yogurt and mix it all together with your hands till it forms into a dough.
In case the mixture it too sticky you can add more flour to help you knead it. Once it comes together, cover the bowl, and let it rest for about 2-3 hours.
Once the dough has rested, take a small amount, and roll it into a ball. Sprinkle some flour on your flat surface and roll the ball out like you would a chapati. If there is any stickiness add some more flour.
Once it's rolled out, use a cookie cutter or glass to cut out circles. Repeat this process till you have all your bhakras ready.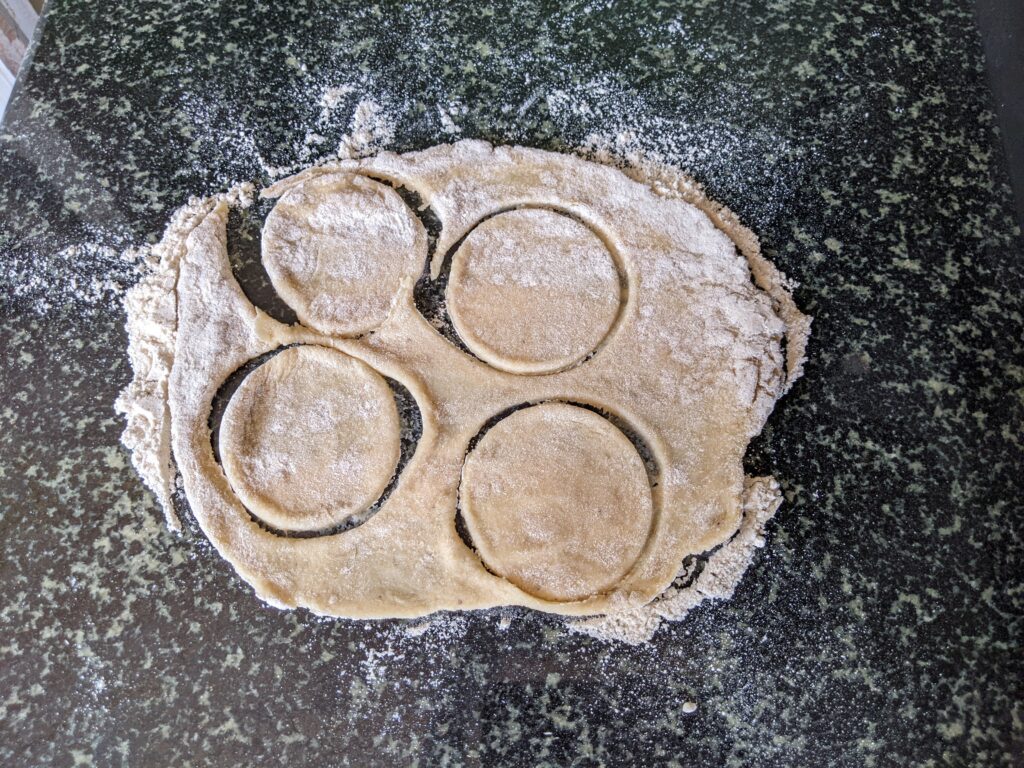 Heat oil in a wok or kadai and once it's hot add your circular cut outs one at a time. Don't add too many and over crowd your pan it won't cook well. Slowly the circles start to puff up and just gently flip it over so it cooks well on both sides. Once it turns golden brown remove it and continue with the rest.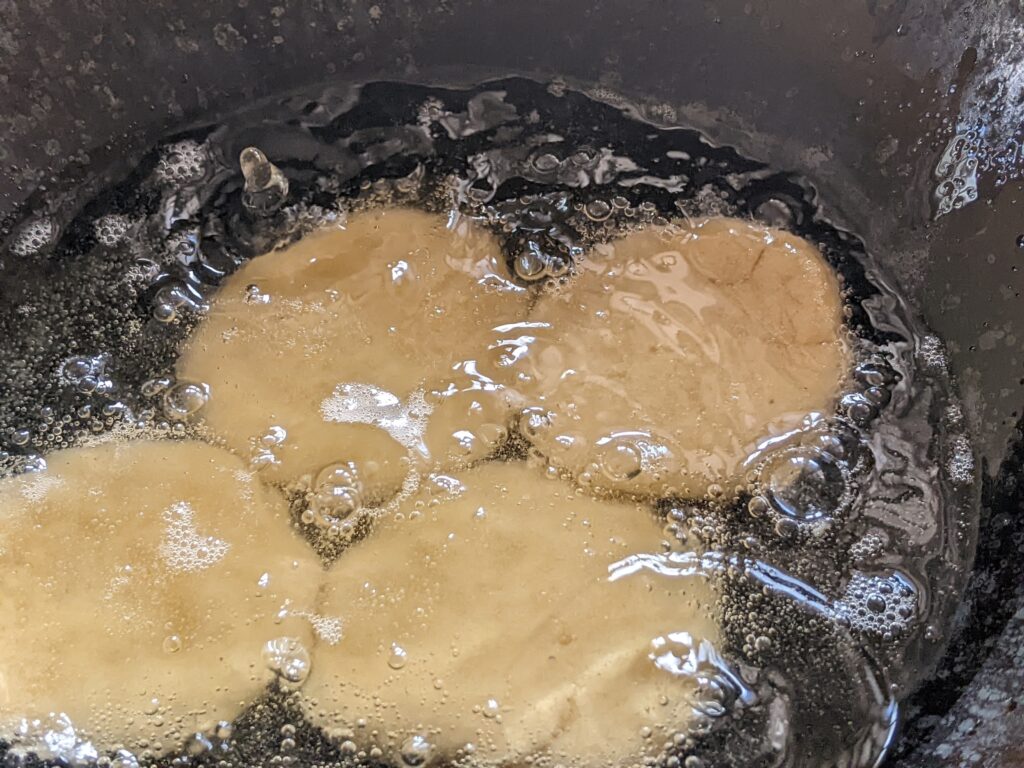 Serve hot with tea or store it in an air tight container and enjoy at leisure.
How To Store Bhakras?
The easiest way to store your bhakras is in an air tight container or box. It will last you upto to a week or even 10 days if kept well.
How To Serve Bhakras
There isn't any formal way to serve bhakras. You can enjoy your bhakras with tea or coffee or just eat them as is whenever you like.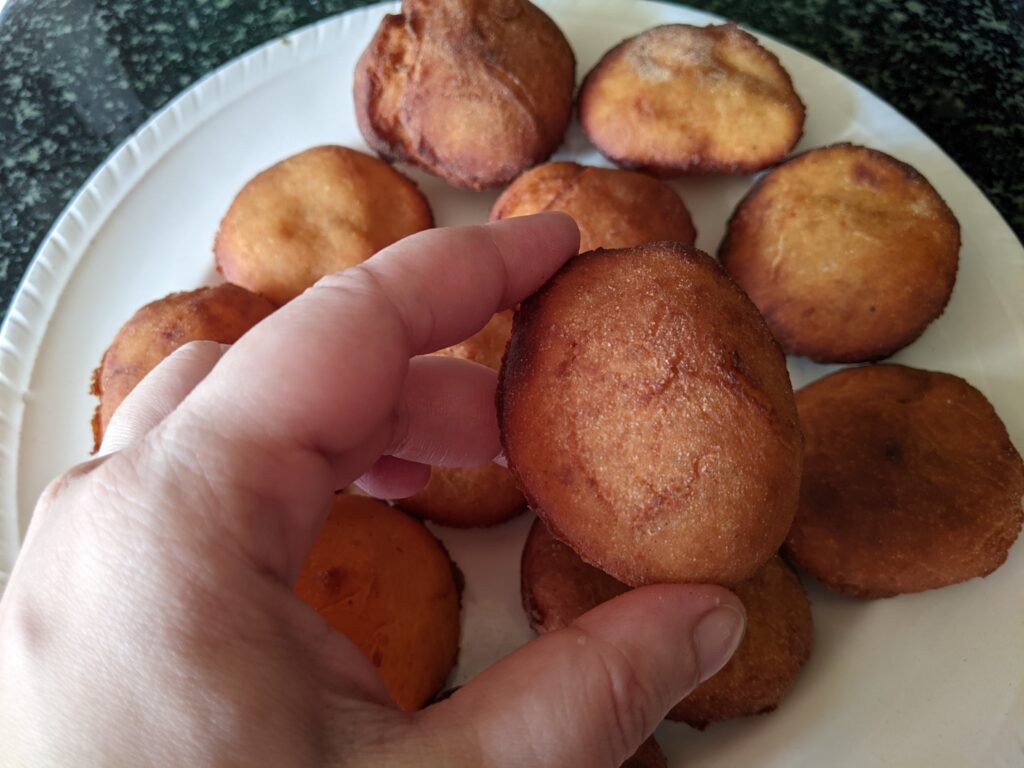 Can I Freeze Bhakras?
No you can not freeze bhakras they will turn hard and lump like. You don't need to re heat them they're like biscuits just eat it at room temperature whenever you like.
Other Parsi Recipes